The Big Buddha and the big pizza
It's been raining quite a bit in Hong Kong. We had to buy a couple of umbrellas. The exchange rate works out really well here, which means that sometimes we are paying the equivalent of $25 AUD for two bowls of noodles with entrees and drinks. Back in Sydney, $25 might get you one meal and a drink, if you're lucky.
Following our first day here, James and I went along a 5.7km cable car ride over the mountains and walked up to the famous big Buddha which is over thirty metres tall. In the little village there (Ngong Ping village) I had a little taste of home by purchasing my favourite green tea latte from Starbucks (quite popular in Hong Kong). We finished up in the early afternoon. Here are some photos from around the village and the big Buddha.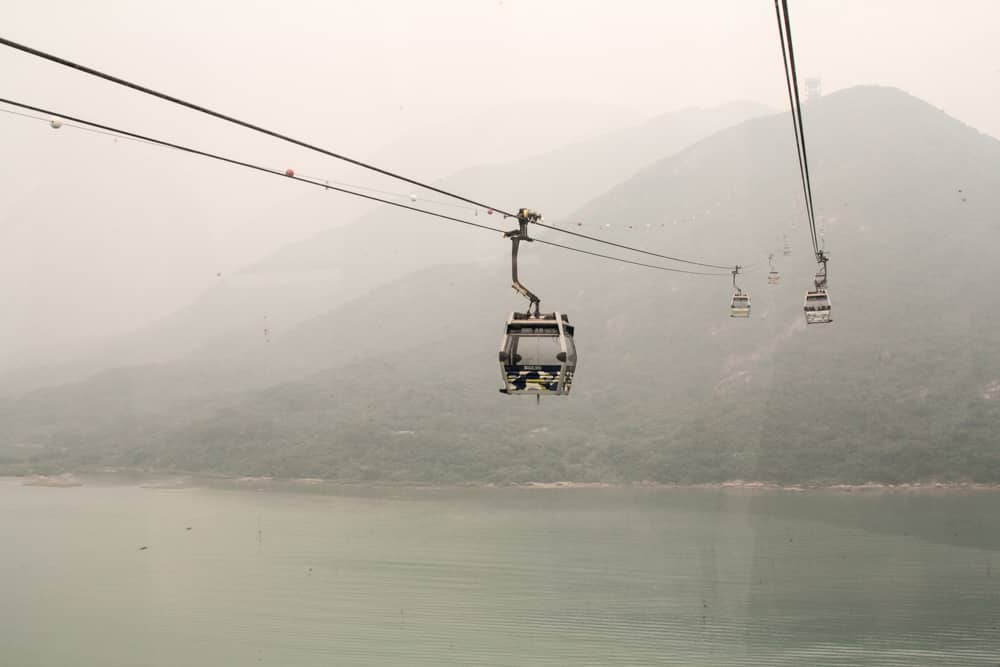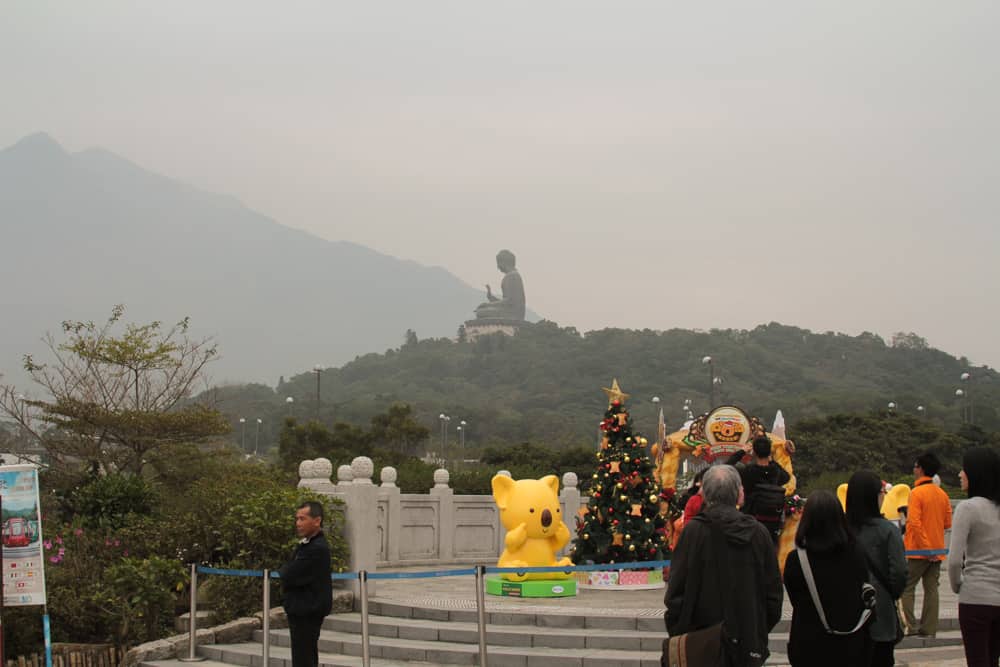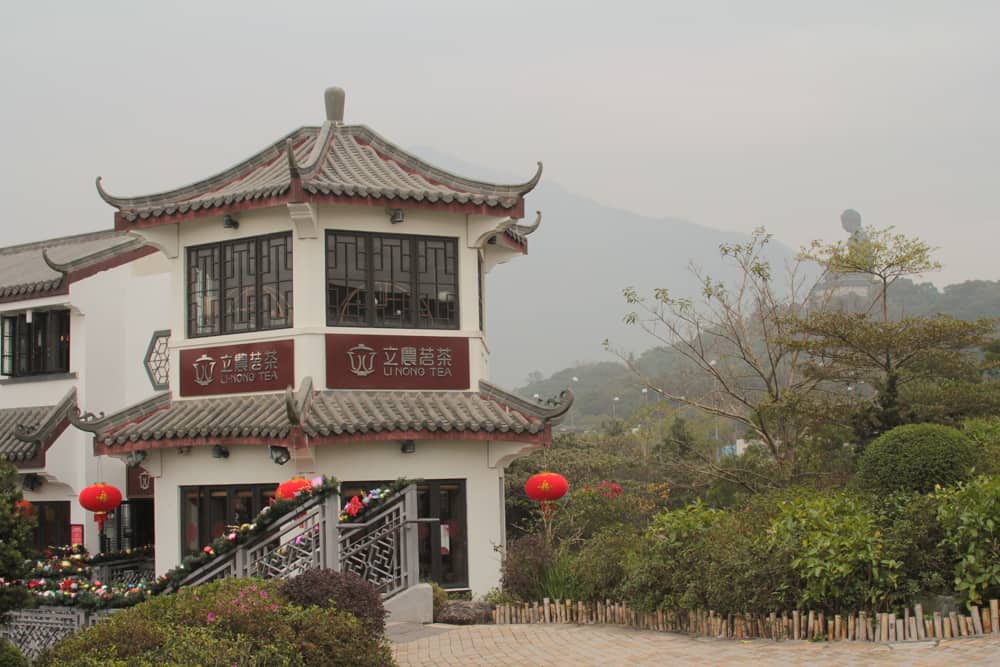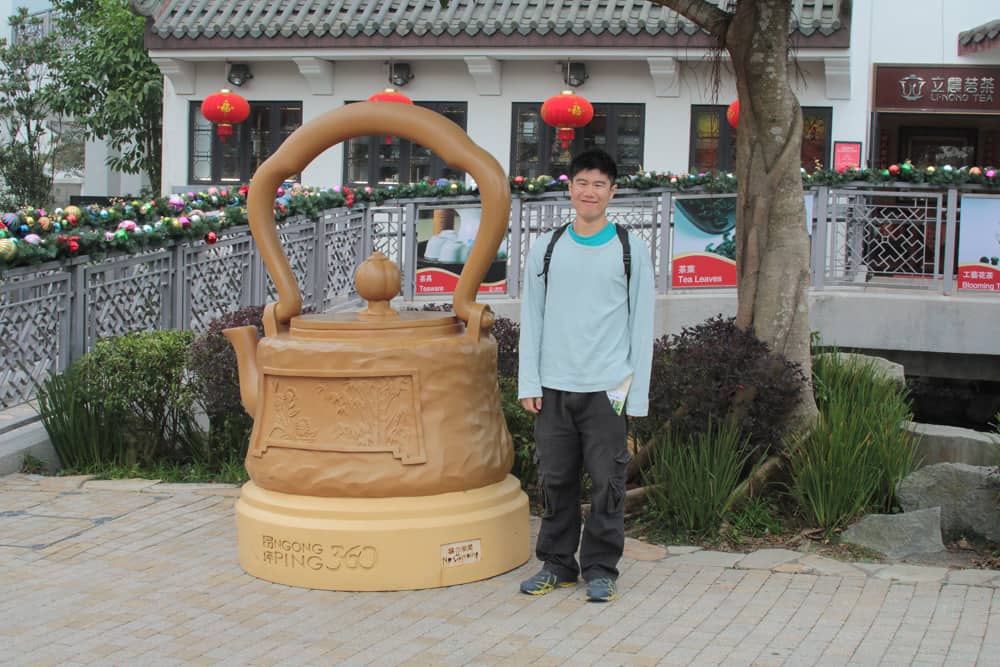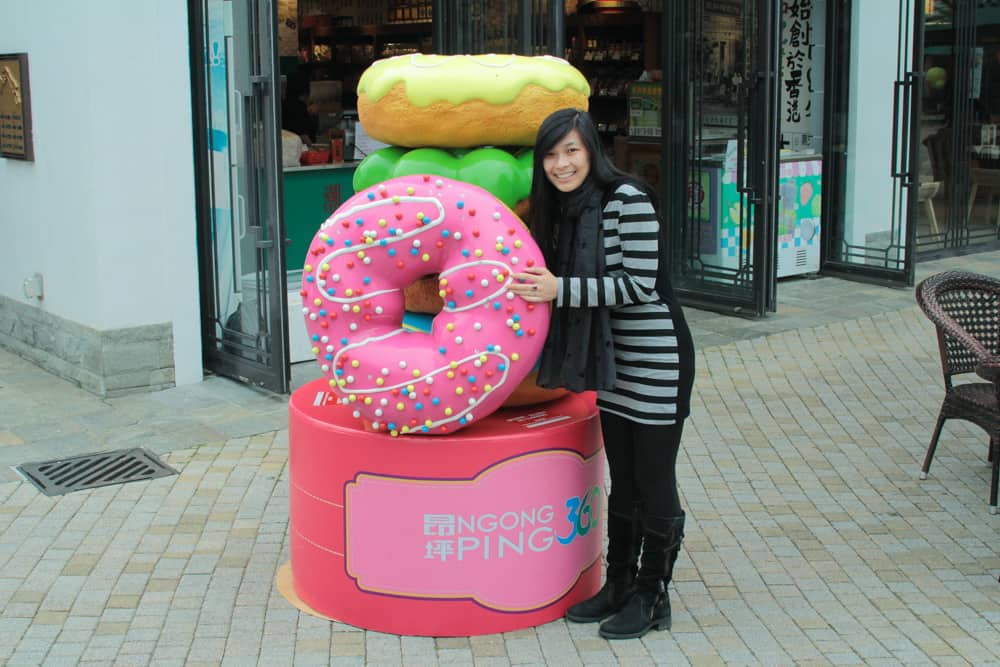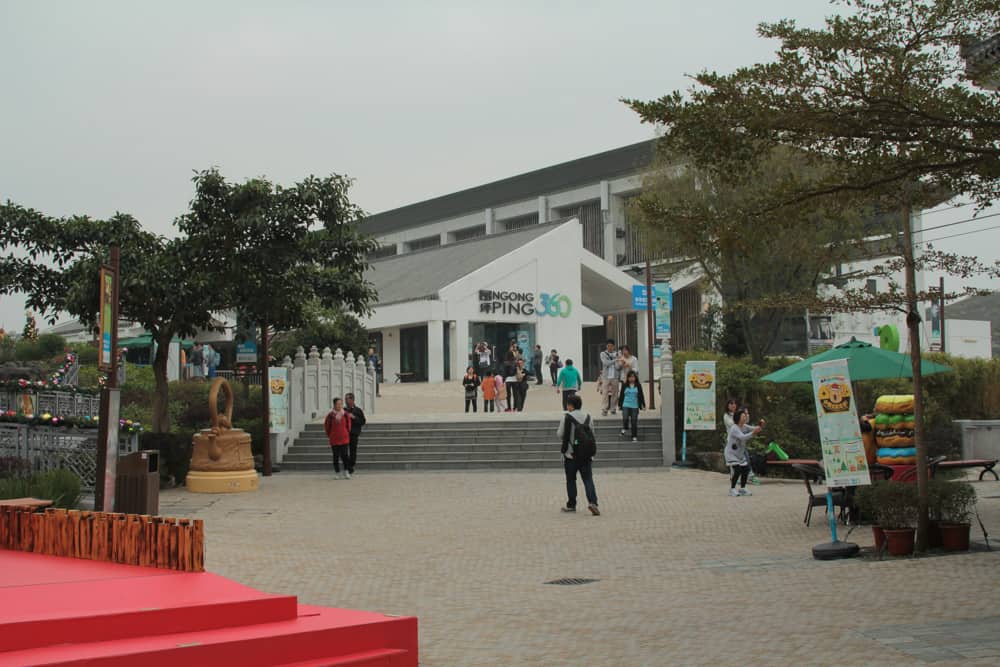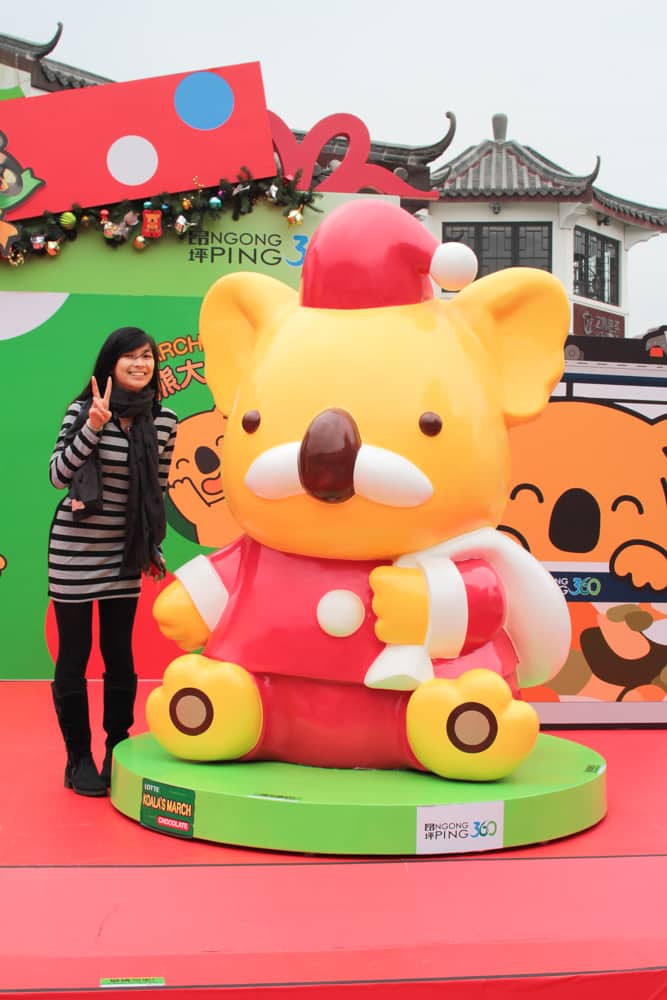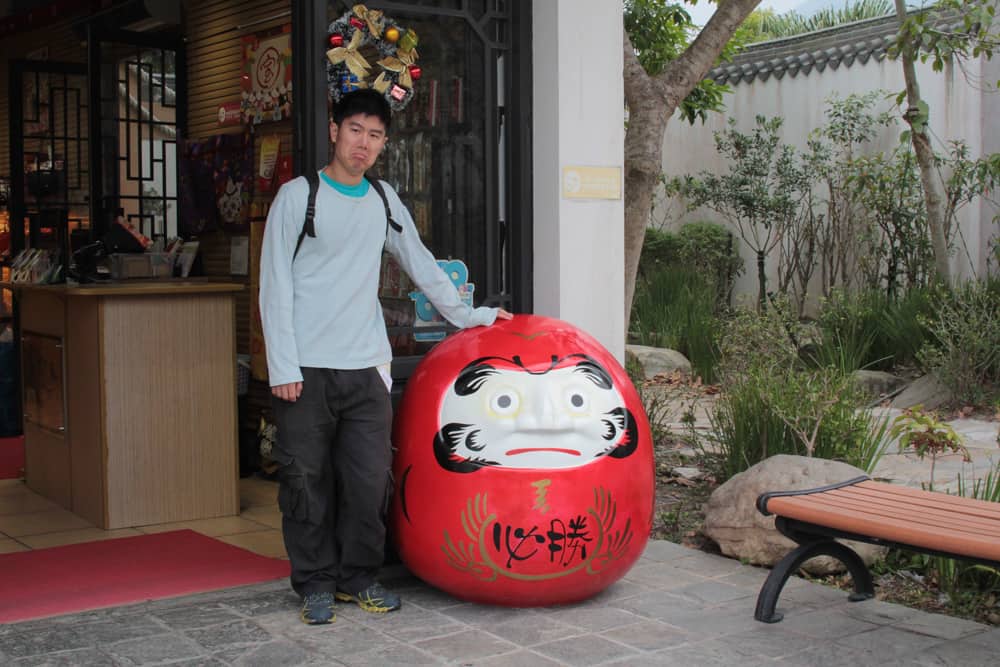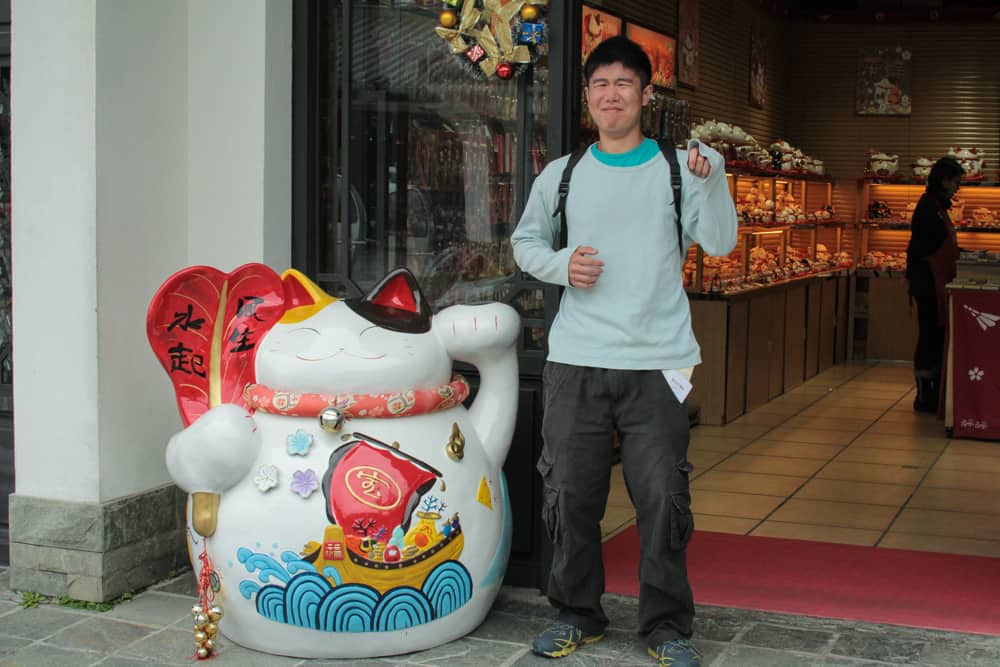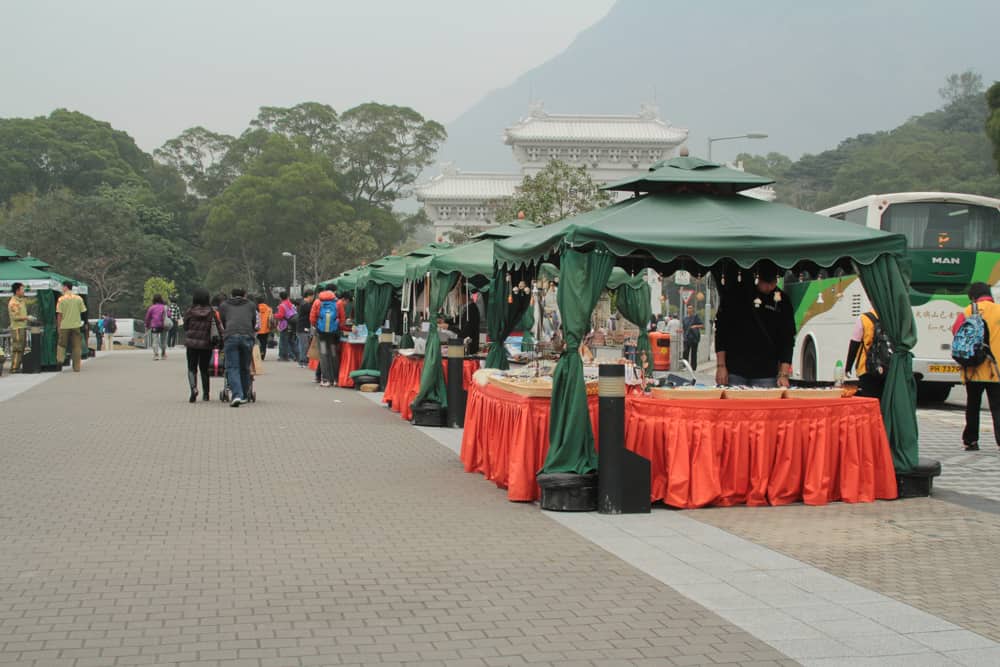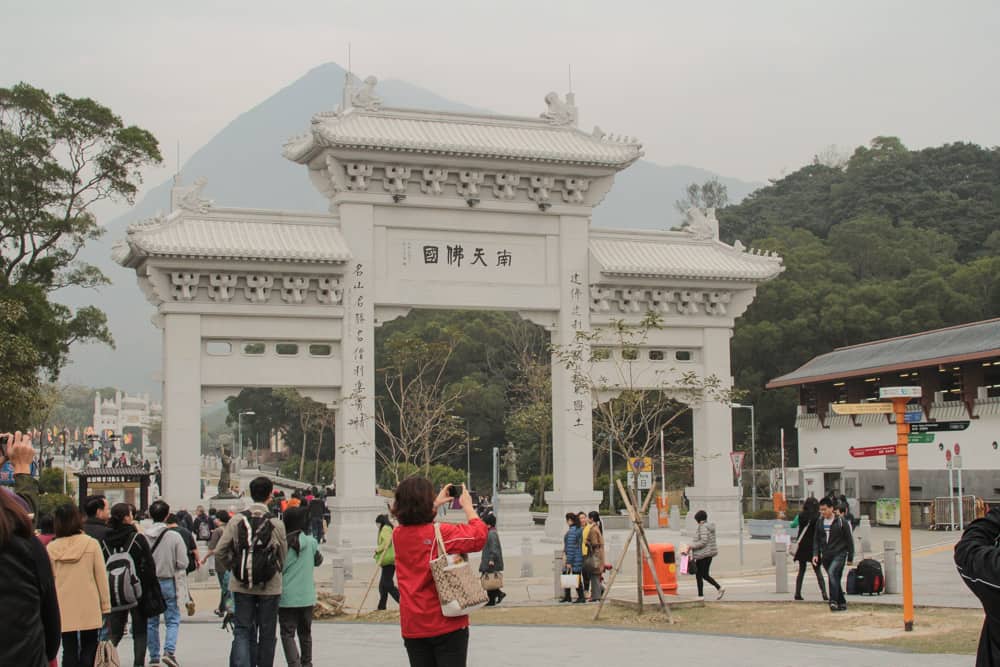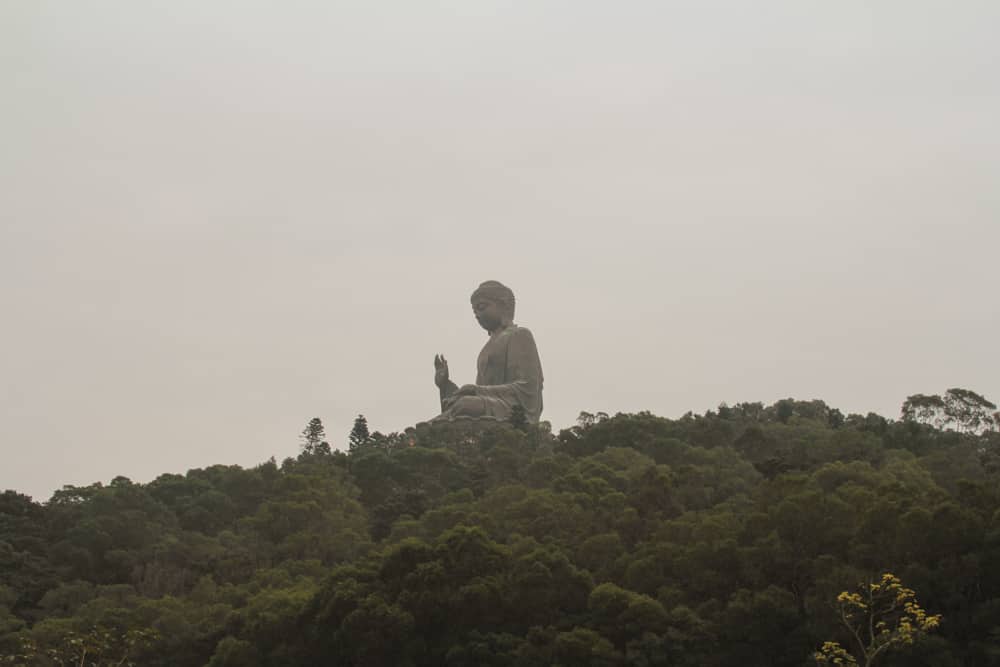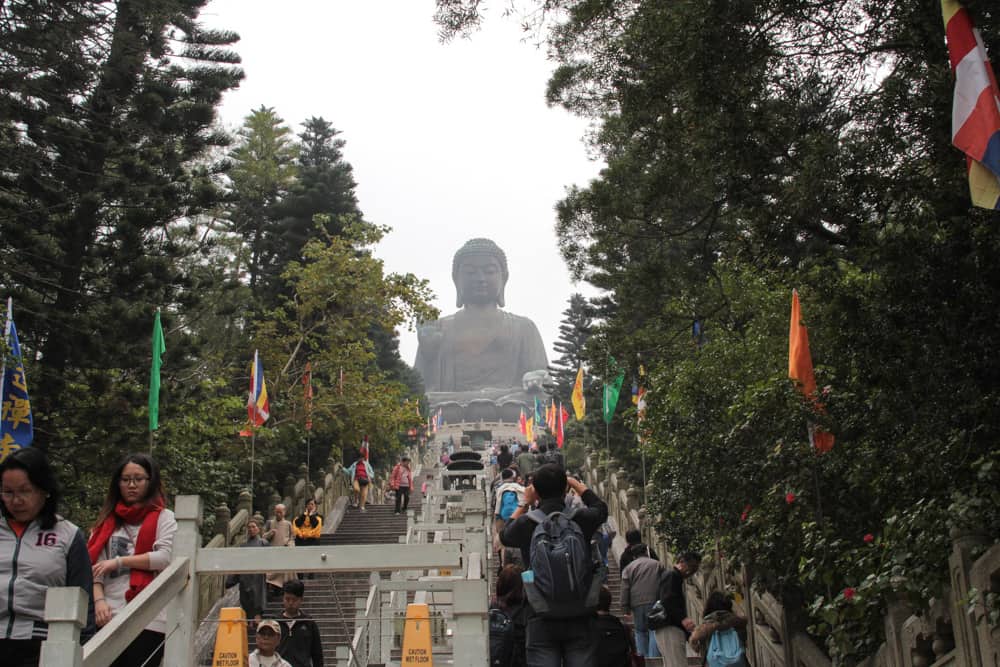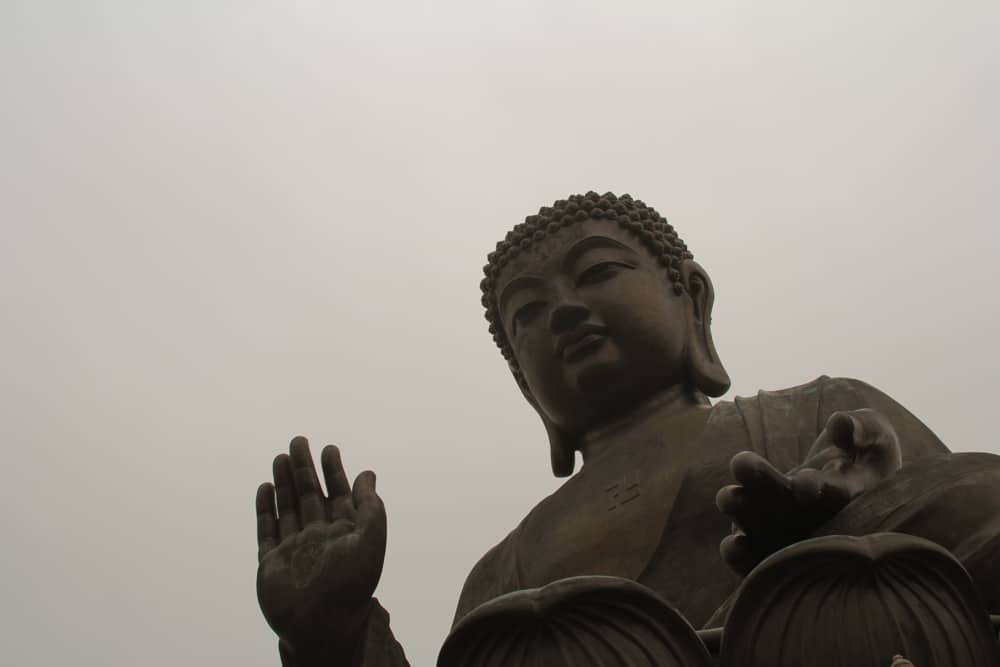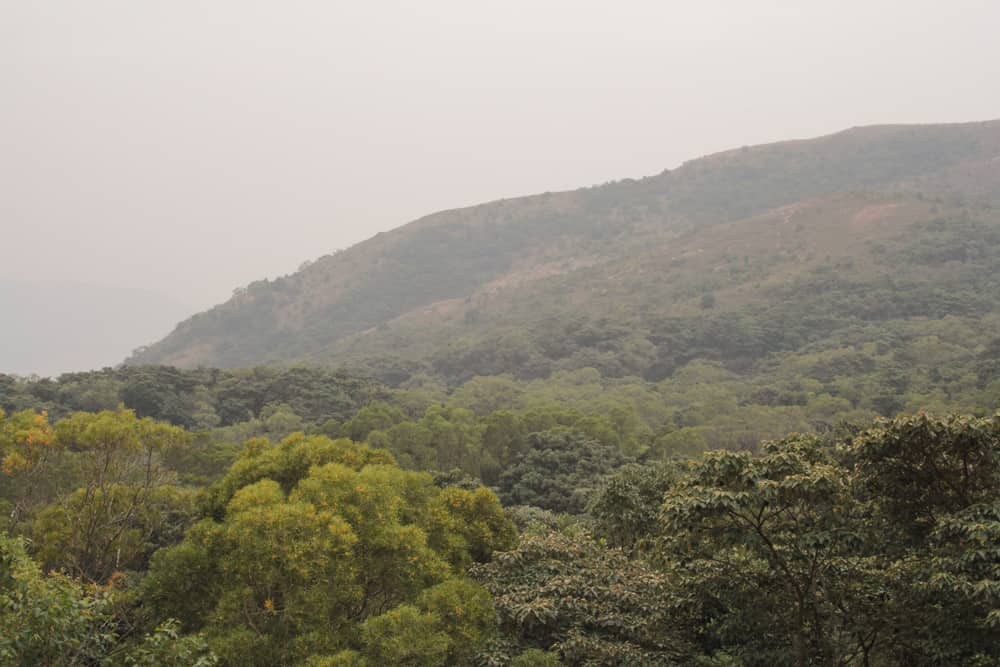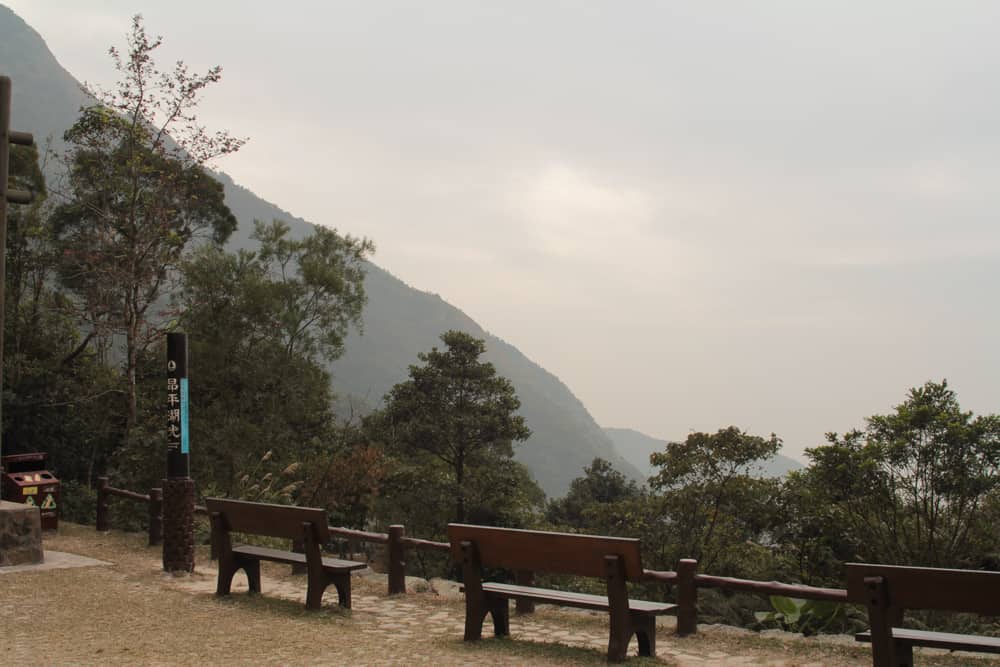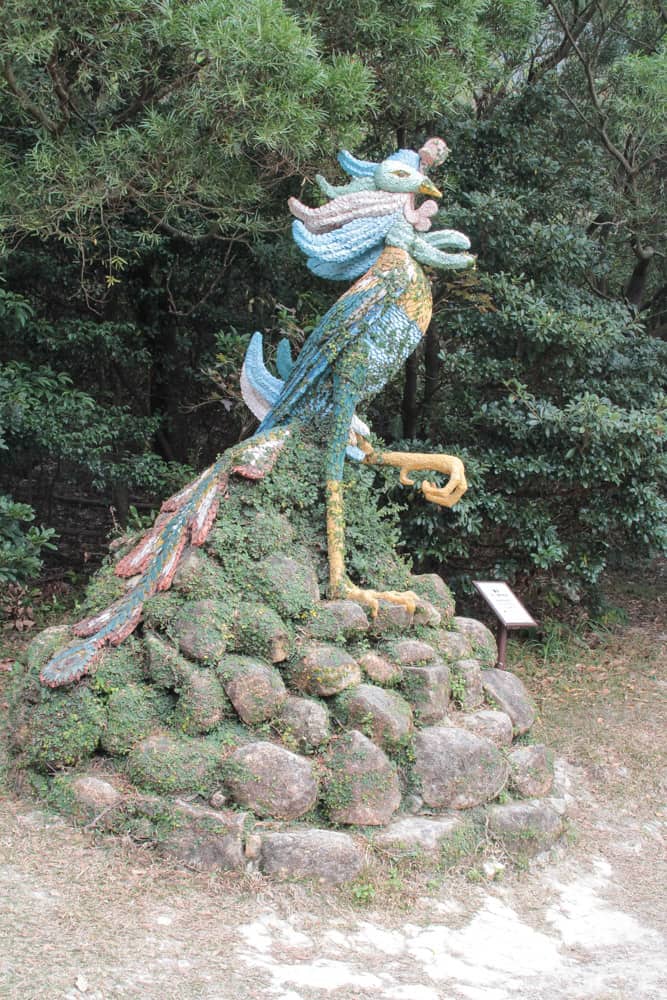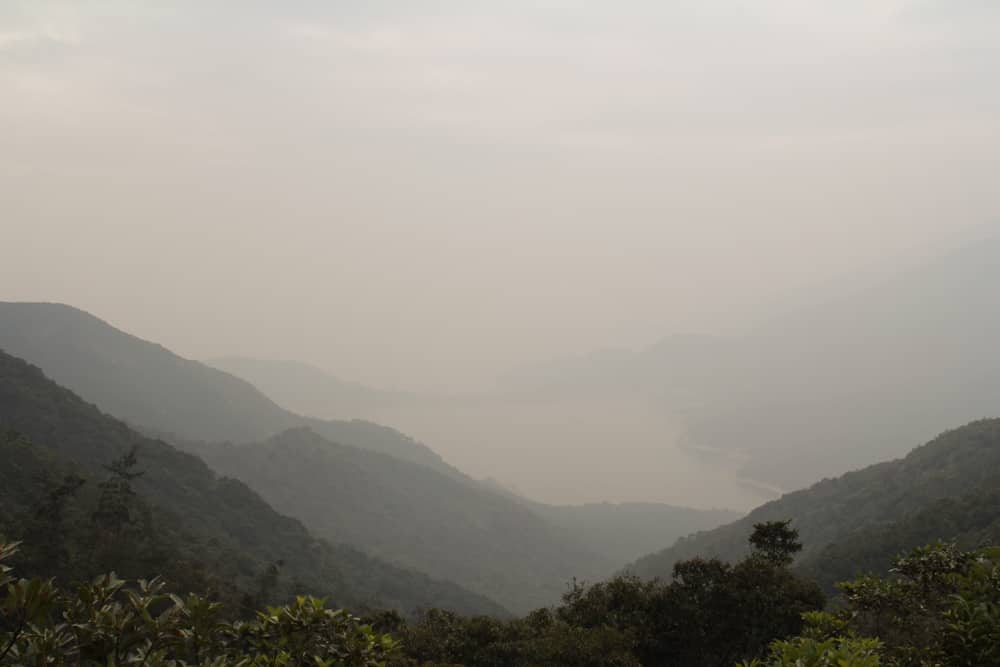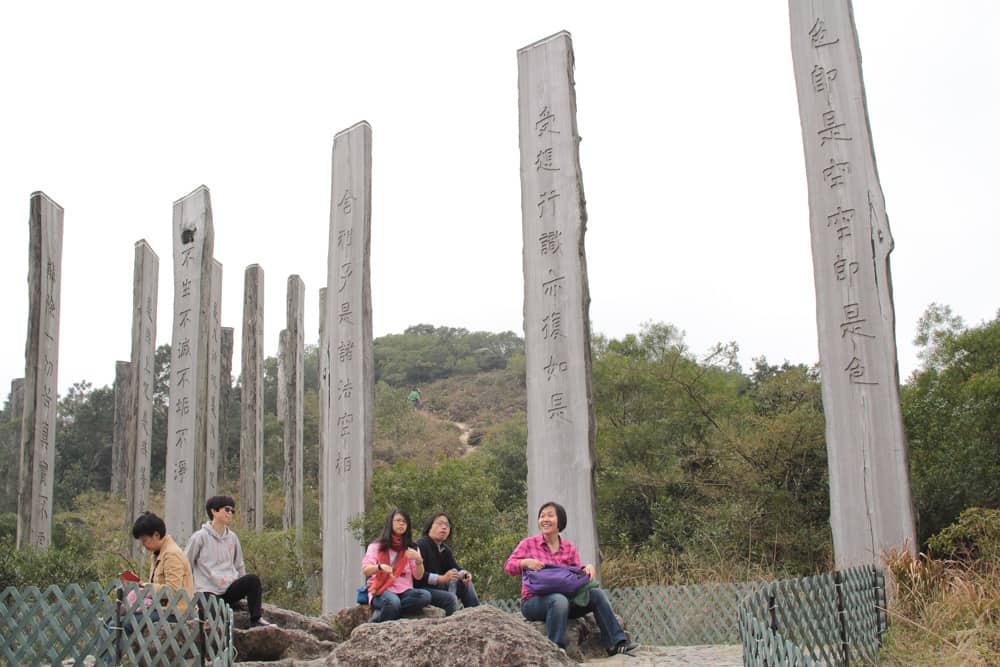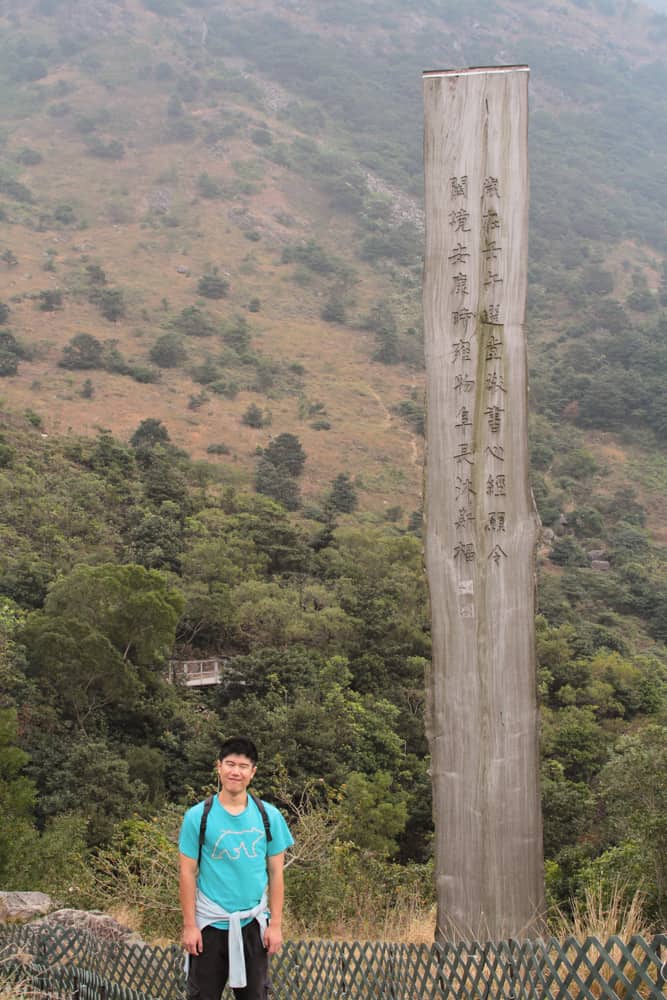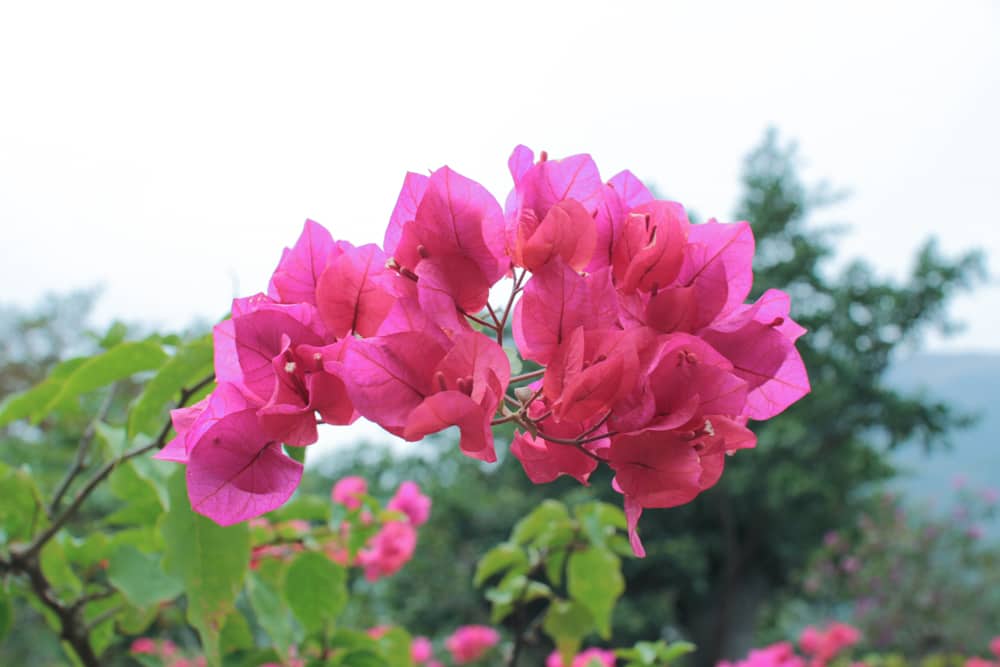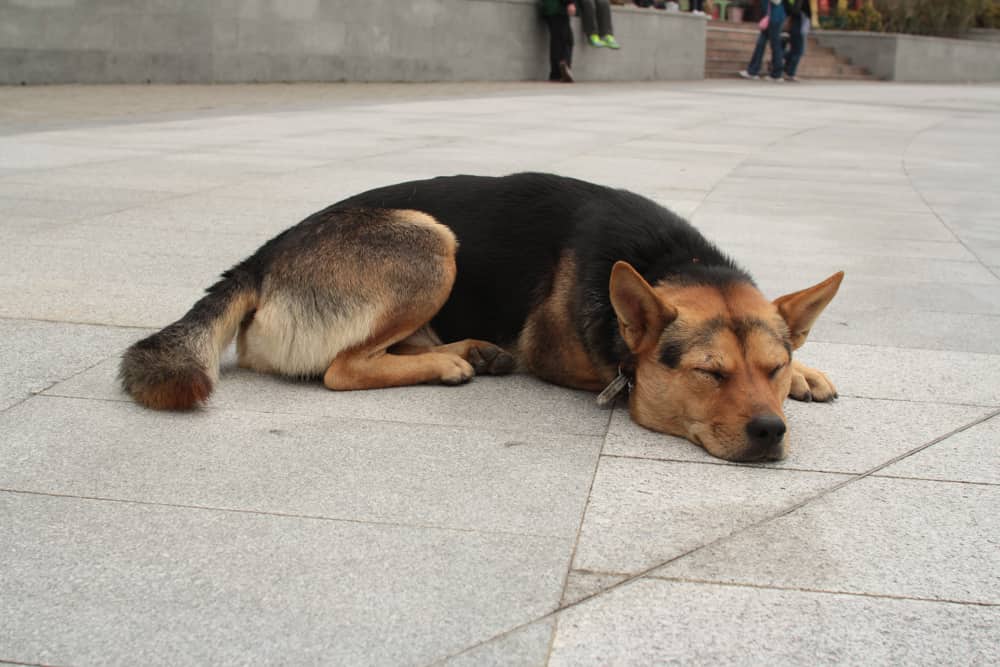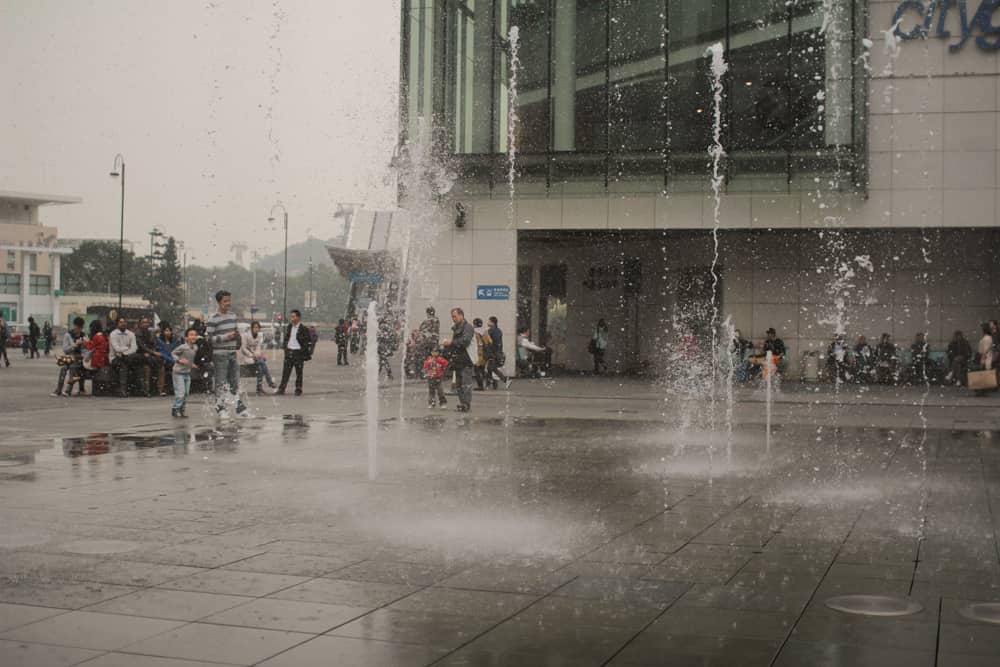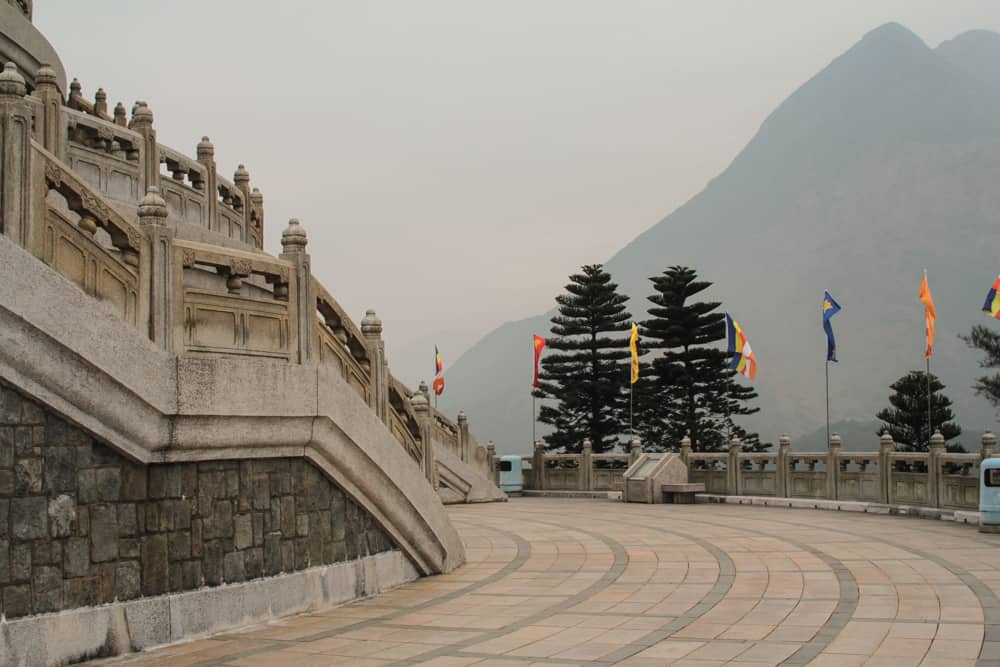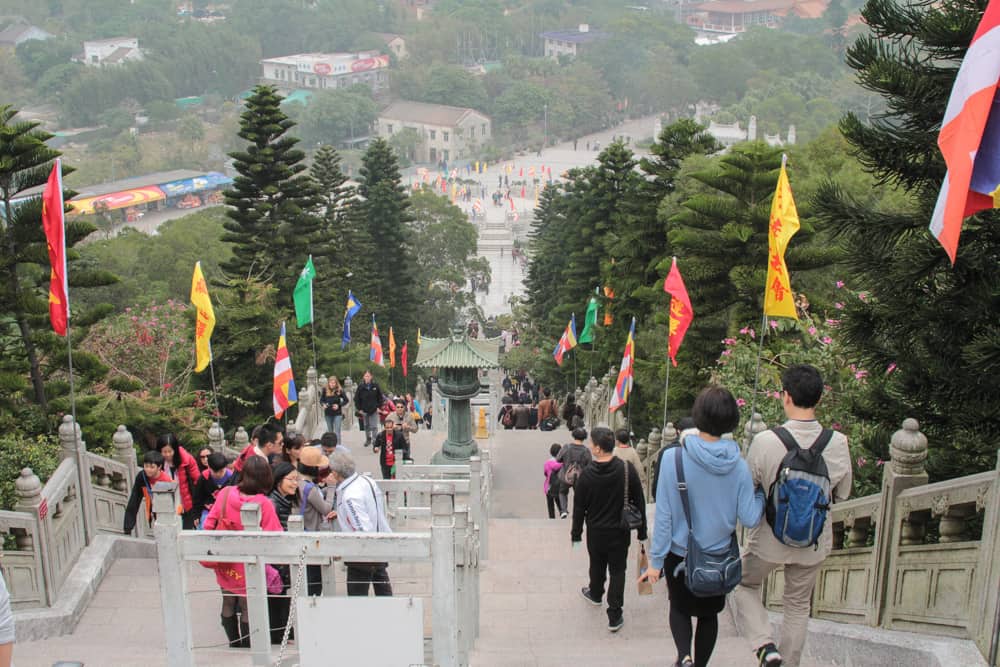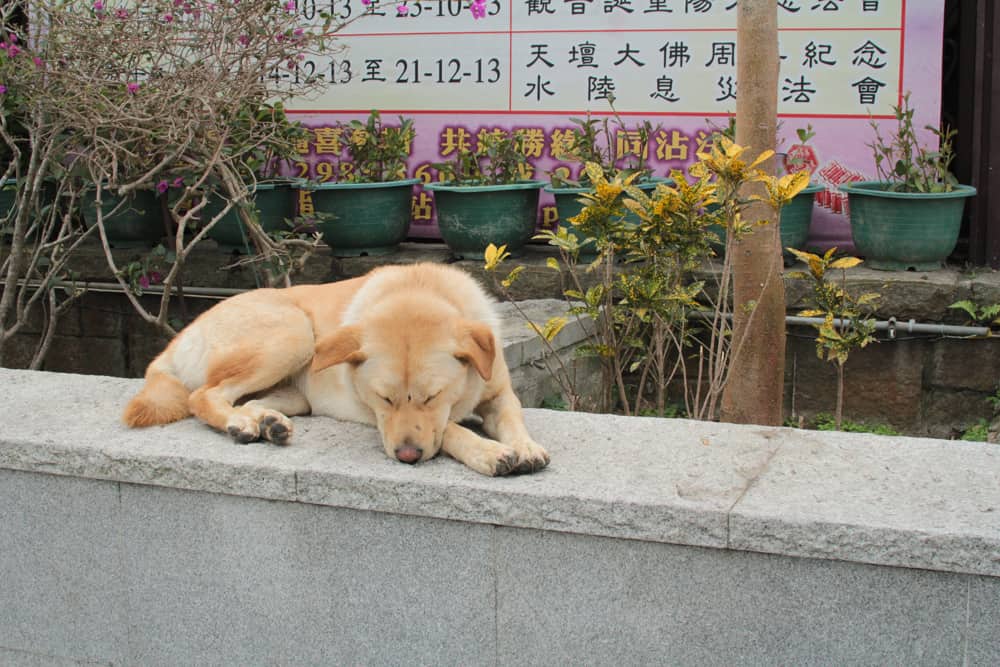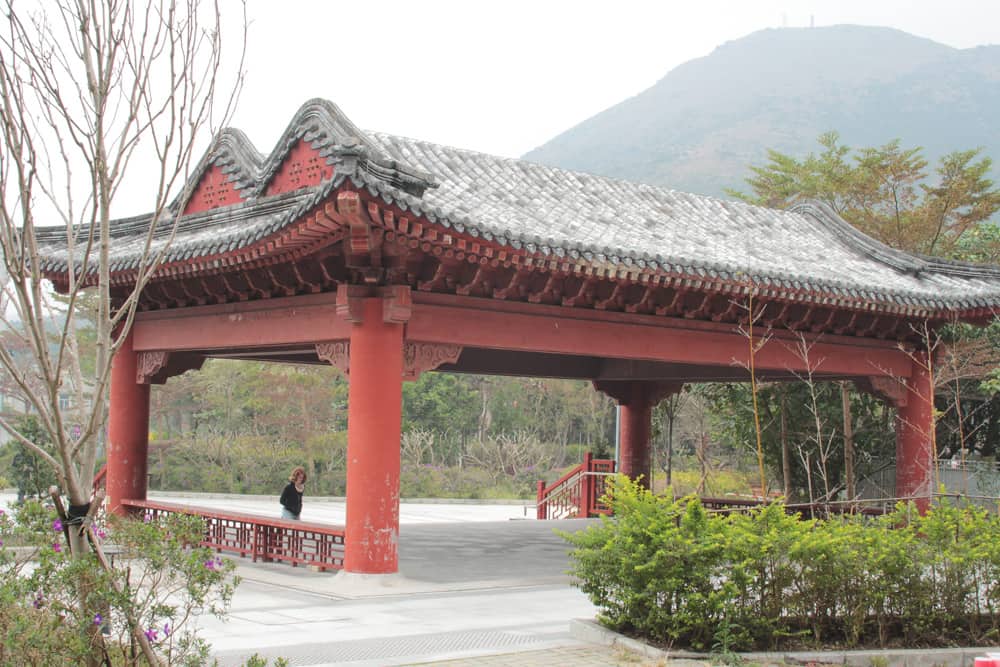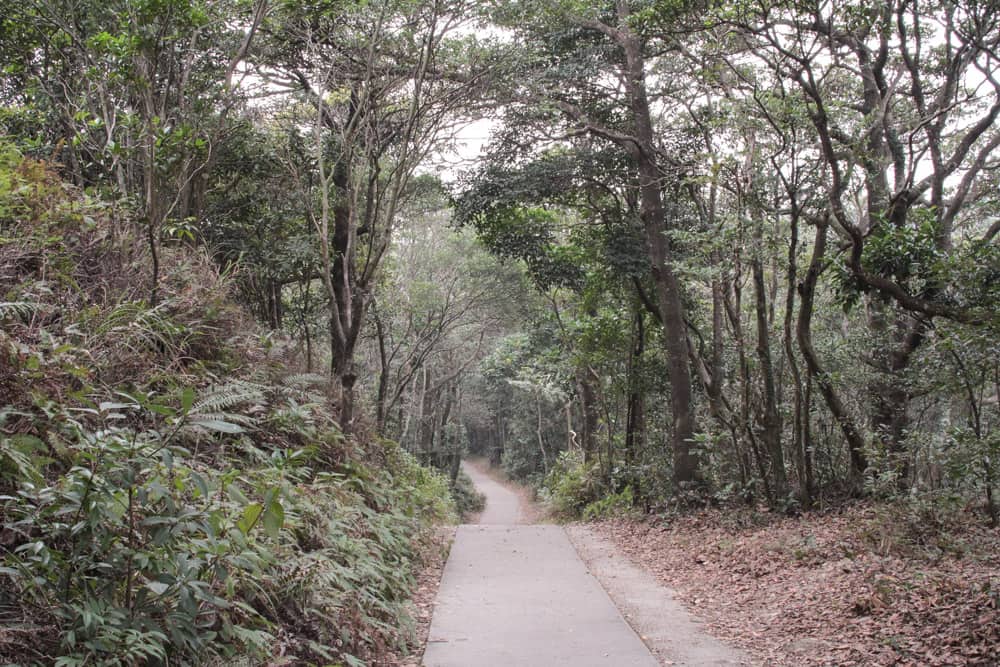 James and I headed to all the markets we could muster. We went to the Ladies Market, which I thought would have something more to my liking, but there were just the regular tacky souvenir stalls. We also went to the Apliu Street Flea Market, which had a lot of electronics and gadgets for sale. I decided to buy some beaded bracelets, since I kept seeing them around… and the more you see something, the more you feel like buying it because it stares you in the face everywhere. I don't know if this applies to everyone, haha.
I got a bracelet for just $20 HKD (originally $60) because I kept shaking my head and refusing the woman's offer. I wasn't even that interested in the bracelet in the first place. I just went, "Oooh, sparkly" and began to walk out. Heheheheh.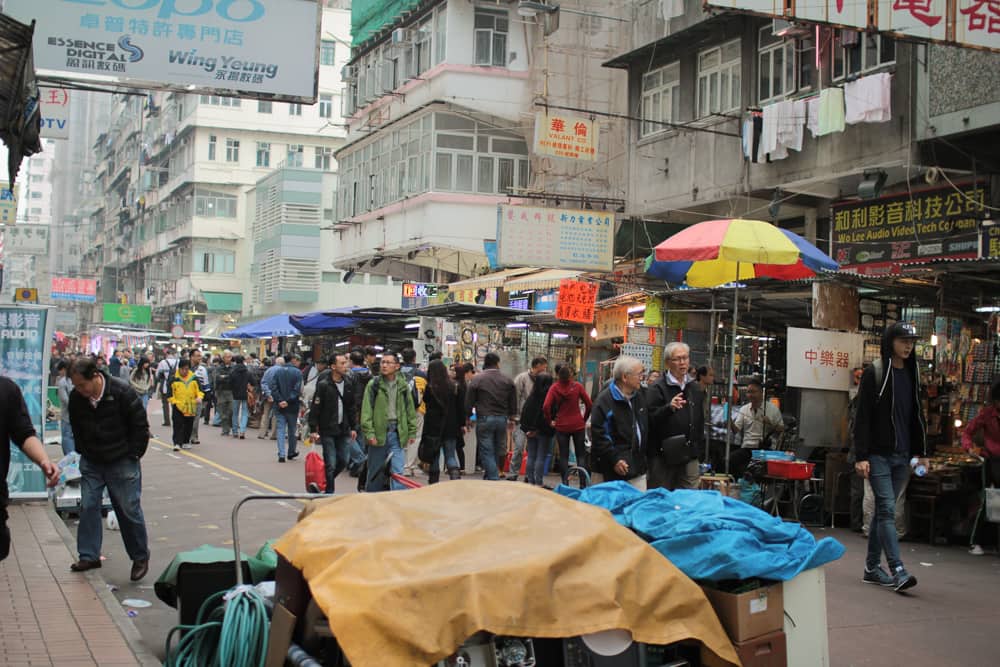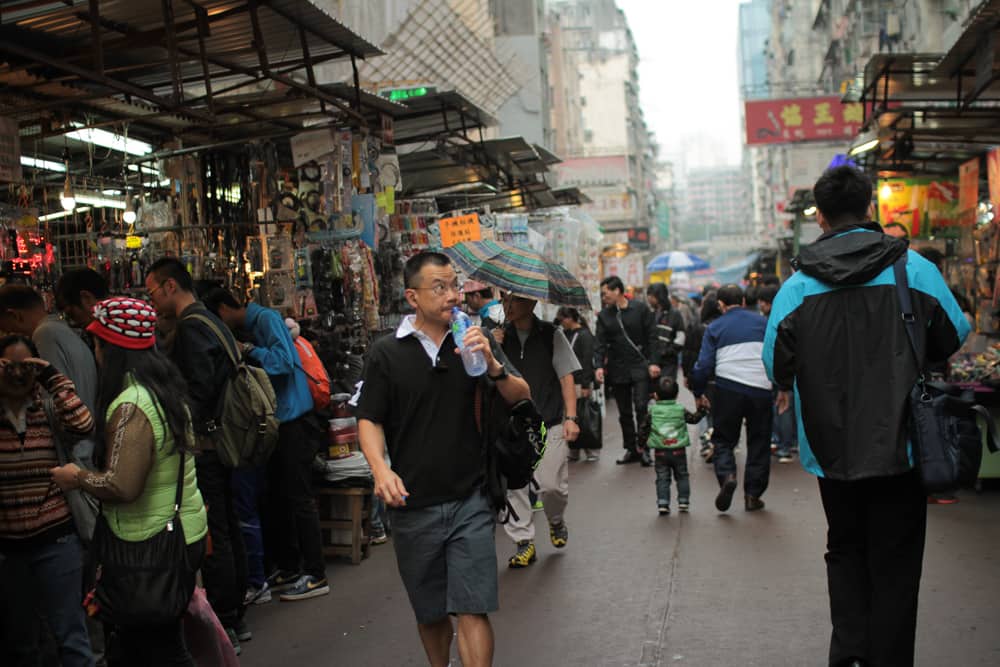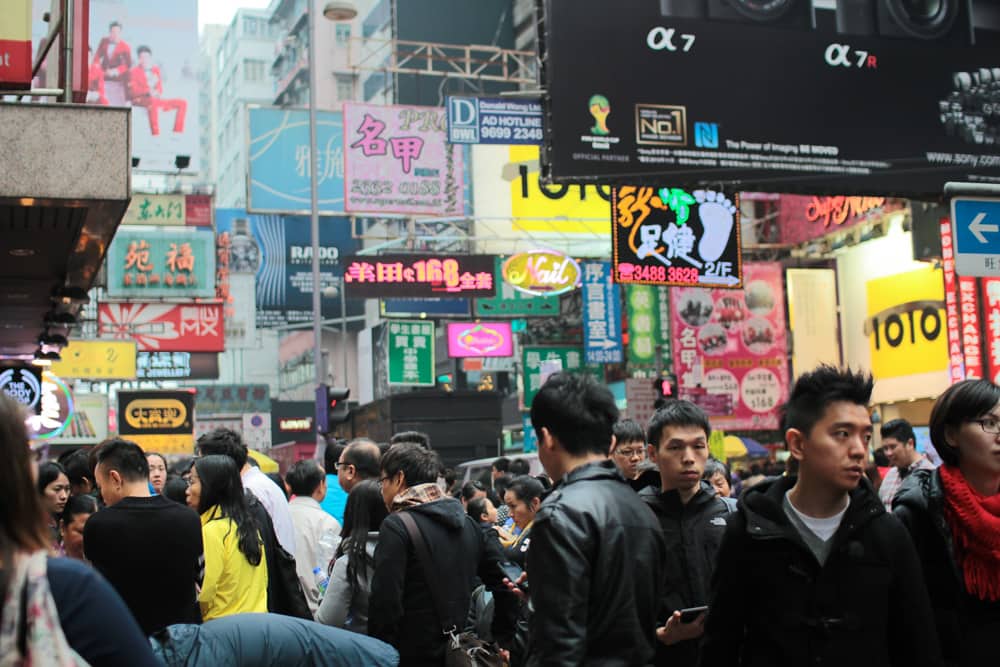 It was a bit difficult to find them, but I eventually bought three cases for my iPhone: a red one, a light green one and a purple one. They have a subtle glitter texture to them. A lot of the stalls in the market didn't have any for the 5c model, so I was pretty glad to have finally found some. It must be an obscure model here. I have seen a lot of people use Samsung Notes (which is the same phone James has).
On our third day here, it was raining quite heavily so we kicked out a few museums in the one day. We visited an art gallery called Oi!, which was really just a tiny room. Interesting though. We also went to the Hong Kong Science Museum, and they had an exclusive dinosaur exhibit. It was a terrific way to get out of the rain.
Outside the museum there was a huge dinosaur statue that moved its head and roared, and there were smaller statues that wagged their tails. Walking into the museum, we saw a lot of dinosaur skeleton replicas and a lot of dinosaur statues that moved or responded to visitors interacting with them. I don't think I have seen such animated or interactive animals like that in a museum before.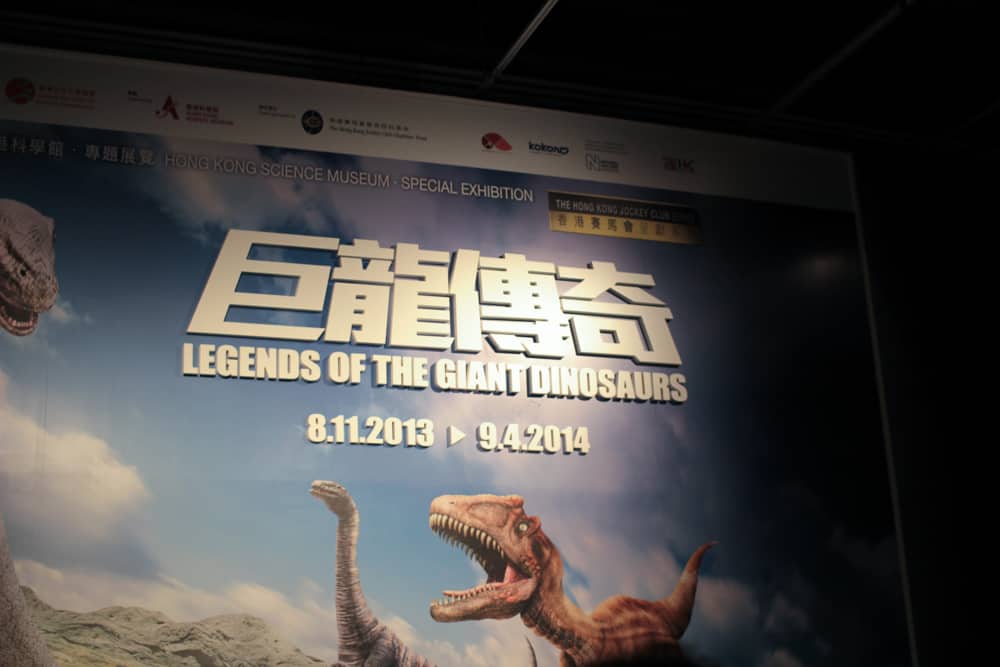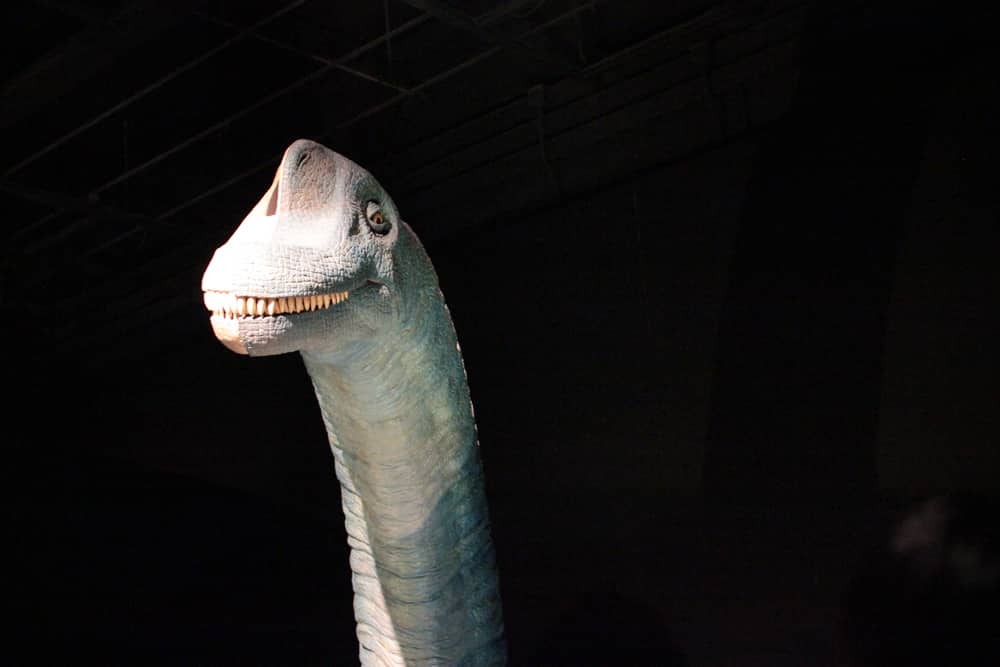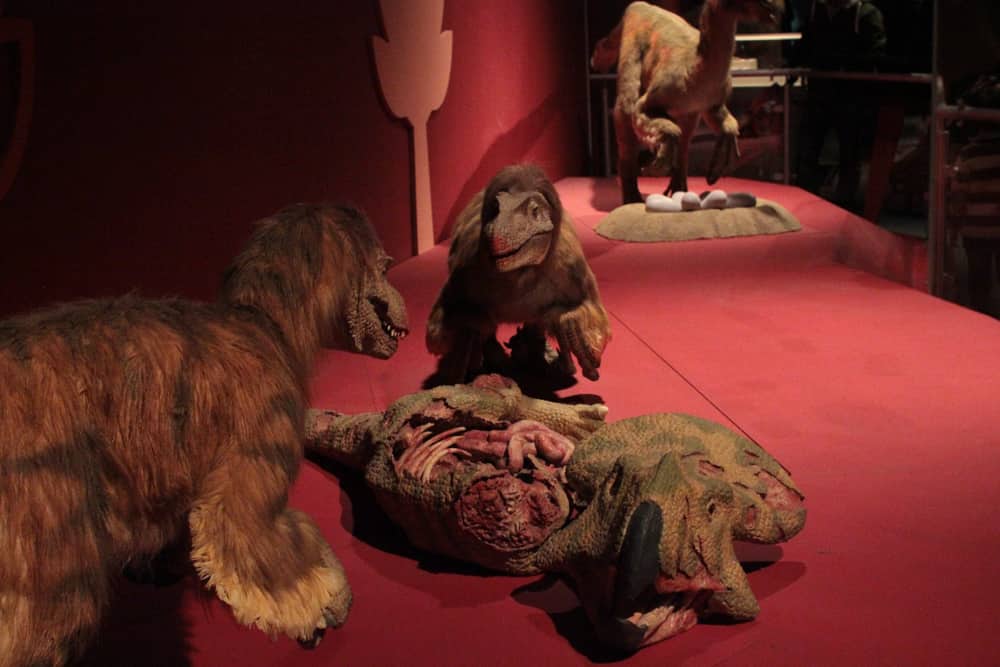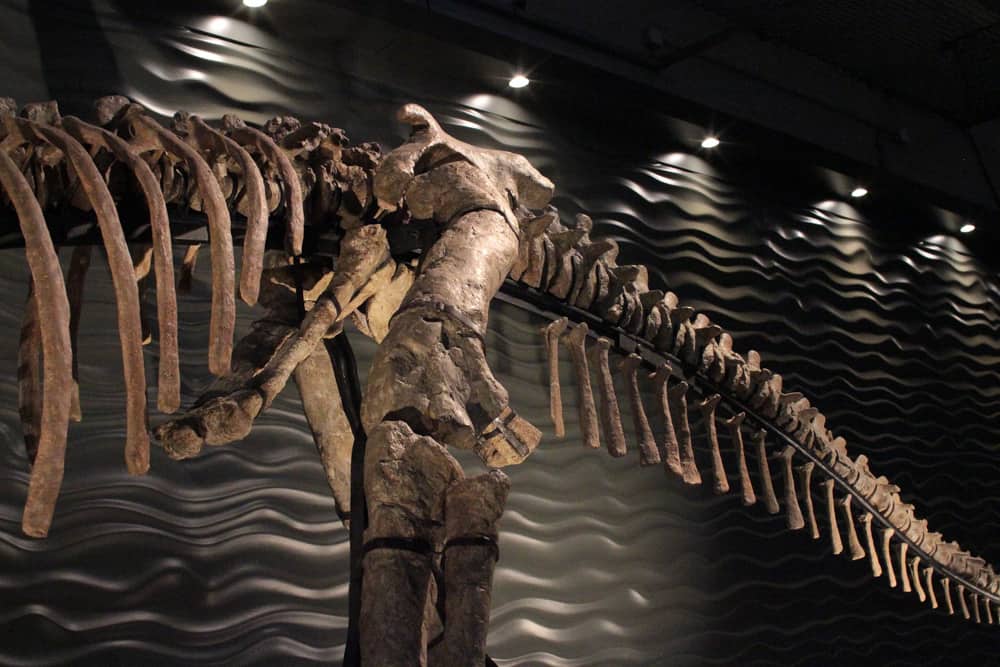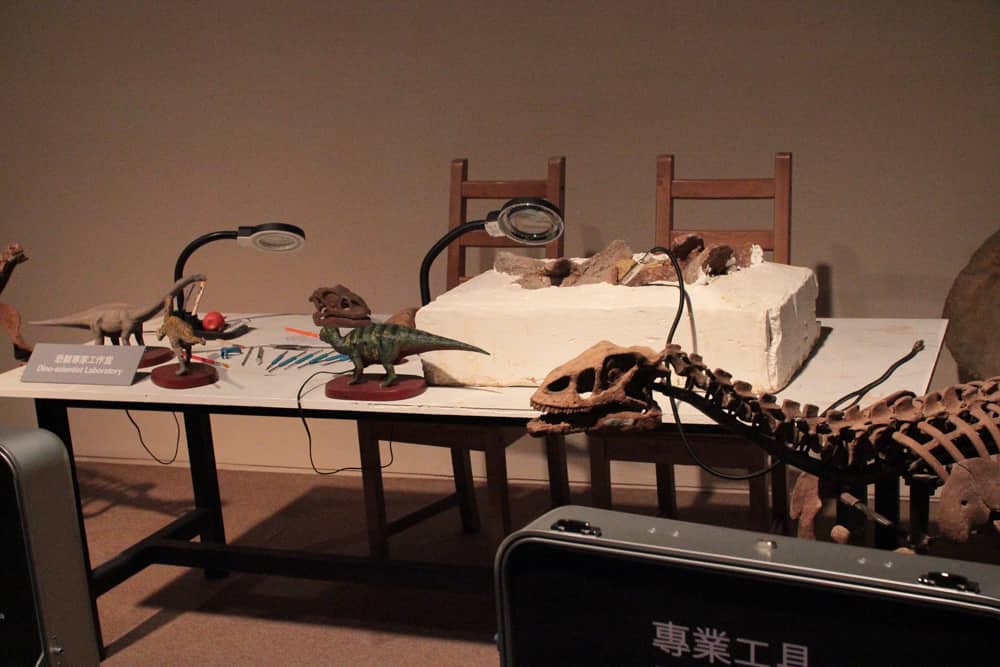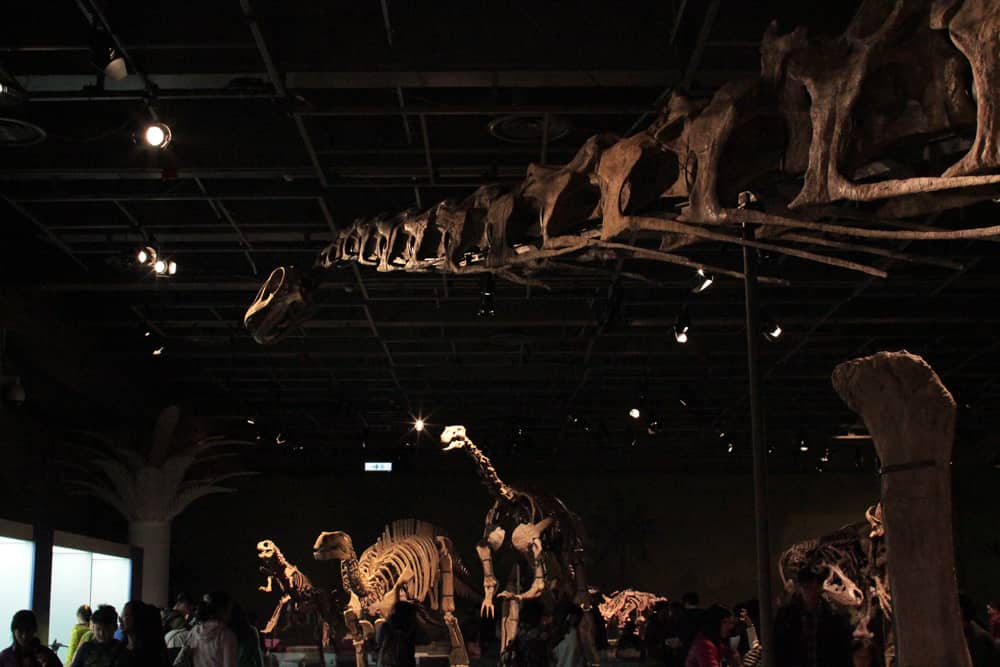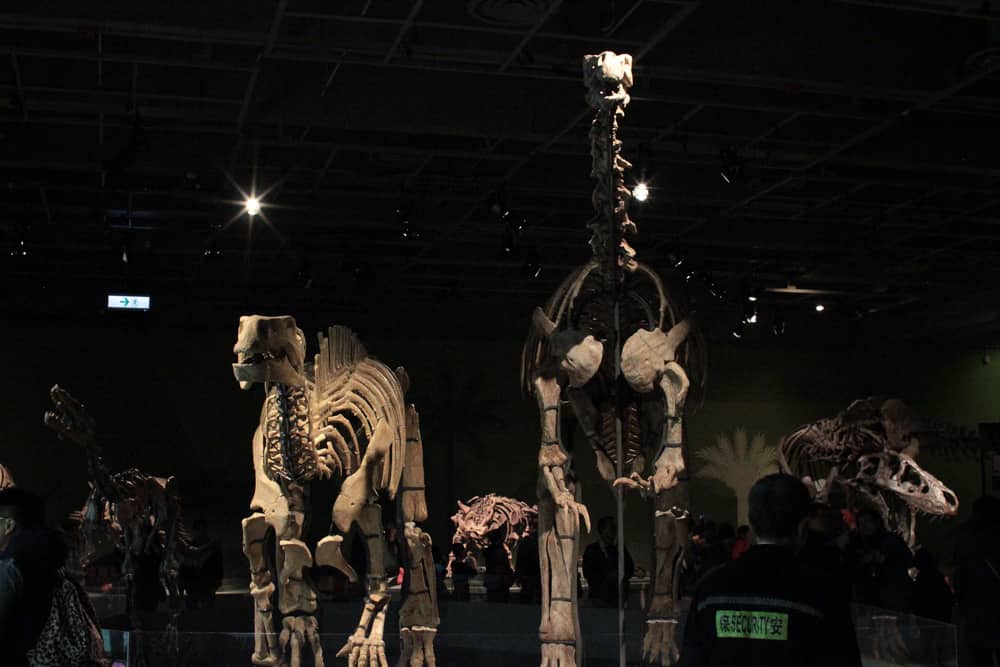 James and I also relearned a bit of high school physics in various other parts of the museum, which looked at mining, rock formations, electricity, and radiation. There was even a section about the digestive system, where I made sure I knew where my colon was (ha ha). We even tried this exercise bike, which educated us on how far and how long we would have to ride in order to burn off one egg. It would take us about eight minutes and we would have to ride for about two kilometres. It was actually really tiring riding the bike because the pedals continued to turn without any resistance. We only punched in one egg, but you could put in other food items like instant noodles and cake, which would no doubt need a lot more than eight minutes.
There was also another section educating us on how much nutrients ten items of food could give us, and just for kicks, we put our details in as a 99 year old woman who ate ten cakes.
It said:
You have a big stomach and beware of overweight! [sic]
You have eaten 382% of proteins and over the recommended intake percentage.
You have eaten 1024% of fats and over the recommended intake percentage.
You have eaten 1064% of carbohydrates and over the recommended intake percentage.
You need 60mg of vitamin C per day to keep you healthy.
Obviously not the best diet.
We were a little more realistic and put in myself as a 22 year old woman and actually put in what I might eat for a meal (soup, tea). It said I ate like a bird. We deduced that it was just a guide and not very possible to get the machine to consider any diet as perfect.
We went to the Space Museum where I ogled over my good old friend Johannes Kepler, and James got therapeutically pleased over some spinning balls that represented a gravity well.
The Space Museum was not as interesting as the Science one, and it was also really small. After that we went to Sogo, a department store, but couldn't really find anything so we just headed back home. We bought instant noodles at a chain supermarket called Wellcome, and ate them in our hotel room for dinner. It was our first meal of the day since we had a huge meal at Pizza Hut the night before.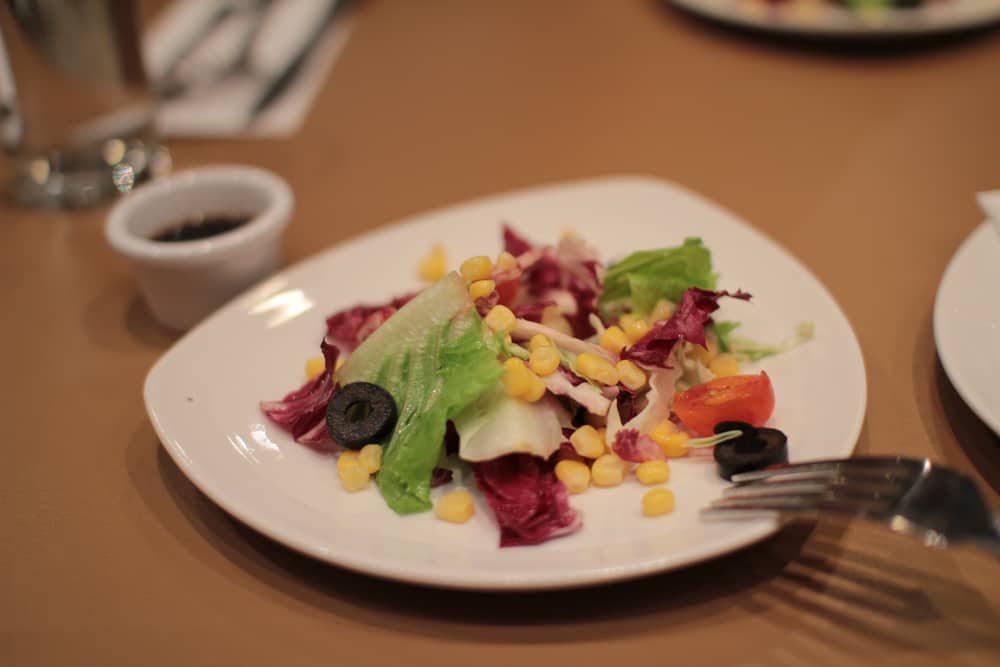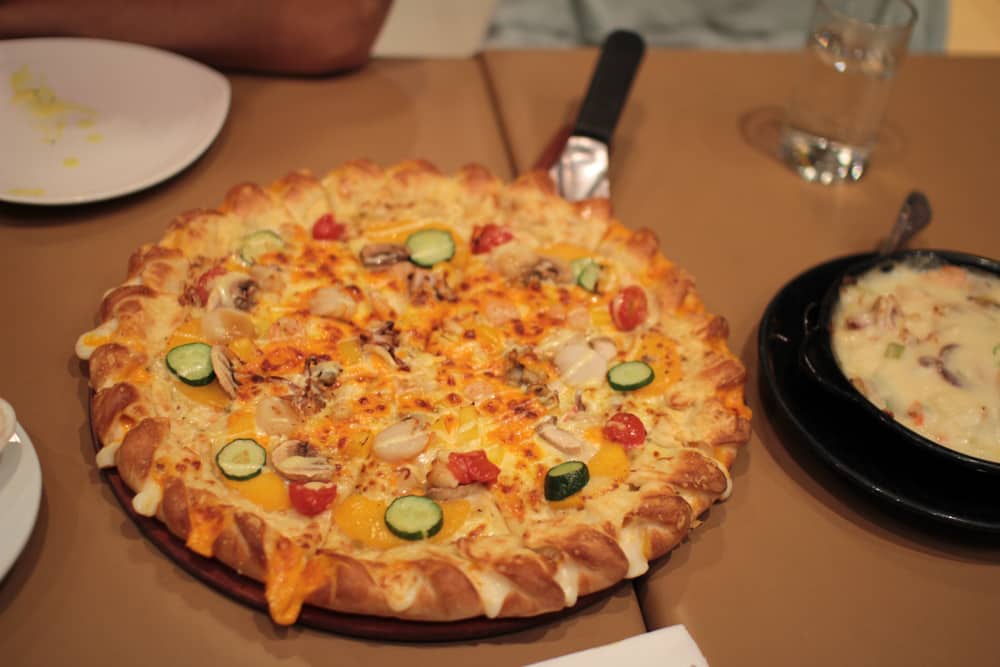 Pizza Hut in Australia is just a takeaway-slash-delivery kind of deal, so I was really amazed to see that it was a sit-down restaurant. The quality of the pizza is just amazing in comparison, too. In Australia they're just greasy and all have the same general burned brown colour overall. When you look at the pizzas here they are so colourful and fancy. It doesn't seem like "fast food" the way it is back at home. The pizza crust itself was fancy, puffy and adorned with two different types of cheese. It was incredible. Probably the best pizza I have ever eaten. Food here is so amazingly cheap.
Clothes not so much. The next day we spent a long time looking around malls. It has changed quite a lot, and there are lots of designer brands around, and not as many low-end malls. But yesterday we went to Sha Tin Plaza and spotted a cute shop that sold a lot of cardigans, long sleeved tops and jumpers for about a fifth of the price of the other chain stores. It was a great find! The owner even gave us a discount because we bought eight pieces. I now have some new winter clothes for our trip to Japan and for winter in Australia come August. :)