Ohayou, Osaka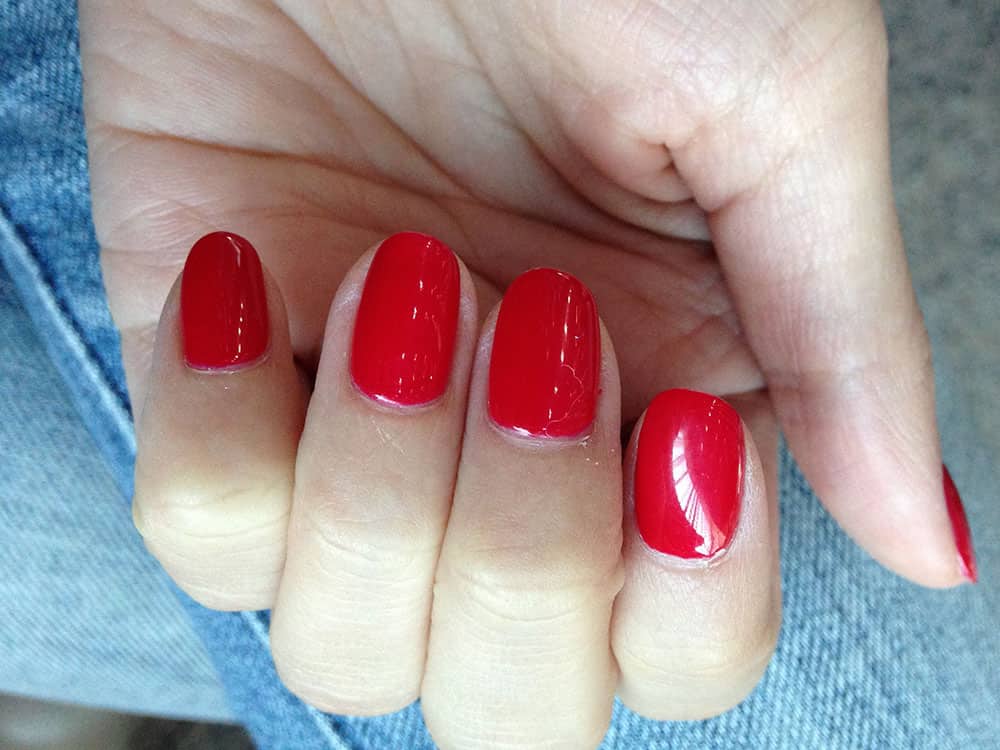 I had my first manicure the day before James and I left for Osaka, Japan. I was thinking of getting my nails done all fancy with some jewels and decor or… something, but I changed my mind because I'm a bit of a cheapskate. But I now understand why girls like to get manicures and why they are so expensive. They are great. I went to The Nail Library in Sheung Wan, near where we were staying in Hong Kong, after I heard about their great service on a blog.
After pondering whether I should get some funky colour, or a neutral colour, I decided to "play it safe" and go with my favourite colour, red. It would be impossible for me to get bored or sick of the colour if it's my favourite.
I am really happy with the result. It is so neat and shiny, and was worth the money. I used to think that manicures were silly and that you could paint your own nails but it is nice having someone else do it for you (especially when they are a professional). They also file down and condition your nails and give your hands a little massage and exfoliate them too. My hands felt super pretty afterwards. Really brightened the gloomy rainy day that it was. Perhaps I will consider a pedicure because the state of my feet is pretty gross. Ha ha.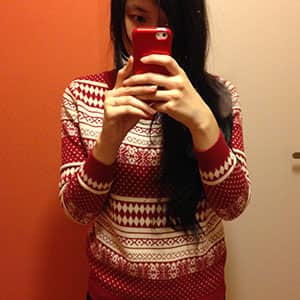 A shame that on the morning we left Hong Kong, the weather cleared up. We were going to go to Cheng Chau island, but it was far too wet and gloomy to go. James and I spent a lot of time shopping in Hong Kong. Now I think we are a little bit bored of it.
We flew with China Eastern airlines to get to Osaka. We were expecting a crappy flight. We also weren't looking forward to our three-hour stopover in Shanghai, China. Which was, all in all, kind of shit. There wasn't much to do. We were, however, impressed with the service of the airline. They even gave us a meal with our flight, which we weren't expecting. We read a lot of bad reviews on the internet. I guess you shouldn't believe everything you read on the internet. There are going to be complainers everywhere you go, I guess.
There was a last minute gate change for our flight to Osaka, which meant that we had to run all the way to the other end of the terminal, and wait for a shuttle bus. Thankfully we made our flight, and being rushed to the plane across the tarmac in a tiny bus was a little quaint but somewhat awesome (please forgive my horrible use of adjectives). I was really warm in my two sweaters so standing out in the breeze was nice. They gave us a meal on that flight too, and even though we were running late, we landed on time.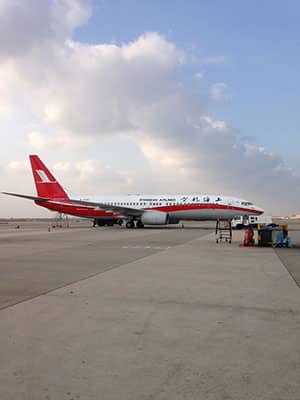 We finally reached our hotel in Osaka last night. It is a bit strange… the room is exceptionally small (for two people, anyway). We got a little lost on the way, naturally. Walking around our hotel, we tried to ask someone where the nearest supermarket was but we were ignored… maybe because it was a little late at night and people get weirded out? I have no idea. Either way, we deduced that there is not much around our hotel except some vending machines for both hot and cold drinks. Frankly I am a bit amazed that I can get hot canned cappuccino from a vending machine for only 100¥ (which, back at home, is just over a dollar).
Today we bummed around in Shinsaibashi-suji, an undercover shopping strip that runs about six hundred metres parallel to the subway. It was pretty crazy. I wasn't looking for anything in particular but I had a look at the clothes that were on sale in some stores. There were clothes both expensive and cheap, and a store dedicated entirely to socks. It also seemed a lot longer than six hundred metres. I looked at all the cute things in a Sanrio store, but I think that all the bright shop signs and fluorescent lights were getting to me (along with the 7ºC weather) because I started getting a painful headache behind the top of my nose, which didn't go away for most of the day. I had forgotten to bring painkillers.
For the most part, shopping is boring when you don't really know what to buy. I myself have never really been a big shopper. As I said to Tristan, I am probably the only girl on this planet who dislikes shopping. After buying a lot of winter clothes in Hong Kong, I'm kind of over it… I am just on the hunt for accessories like earrings and keyrings now. Going overseas used to be about buying cheap things but now I am very much bored of it, and I just want to sightsee and experience another country. That's what travelling is all about, really. I didn't come to another country just to shop.
We did buy James a new knife from a knife store in the chef/food section of the shopping strip, though. It was too easy to get lost, but after bumming around and peering at shop signs we found what he was looking for, yay! :D :D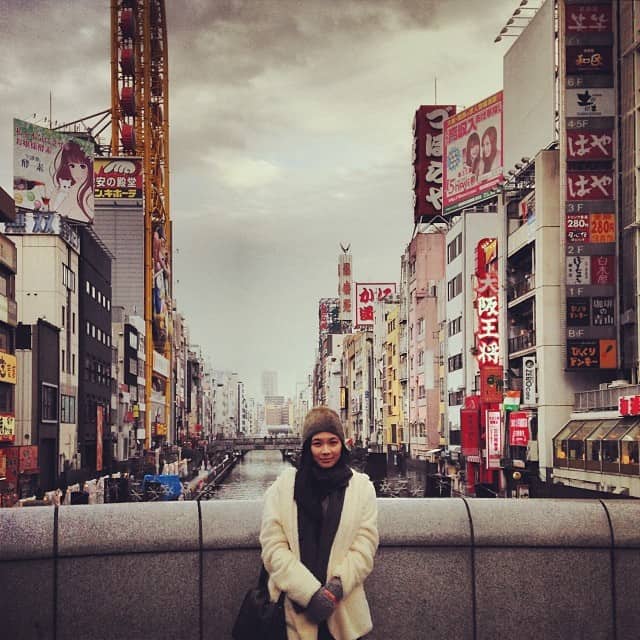 The food in Japan is really cheap. James read on a food blog that food is expensive, and we were really confused. Food here is a lot cheaper than anything else. Large meals or sets are often less than 1000¥ (which works out to be about eleven dollars back at home), and so are desserts and cafe beverages like coffees. It also seems that there is no shortage of places to eat. We even ate some soba in a restaurant in the subway! Everywhere you look (at least in Osaka) there are restaurants or eateries.
The shopkeepers and restaurant owners are really polite and patient. I am not sure about the general public, but we had a lady help us get to the hotel last night, she even made a phone call from her mobile phone. A girl was kind enough to let us know where the subway was this morning when we were confused at the ticket machine. As for other things, the public transport system is pretty wicked. It is kind of confusing.
Hopefully tomorrow we can get away from the shopping because I think the lights are really killing my eyes. Also I want to see some temples and nature-like stuff. Zzzzz. /zzz