Hanatouro: Flower and light road
On Thursday James and I caught a bullet train (shinkansen) to Kyoto, a city about forty kilometres from where we are staying in Osaka. The bullet train was really fast, and it only took about fifteen minutes. We are getting used to the transportation in Japan: there is the bullet train, as well as the railway, and the subway; so there are essentially three different networks. It is a little crazy to get your head around at first, because major stations have at least two of the three.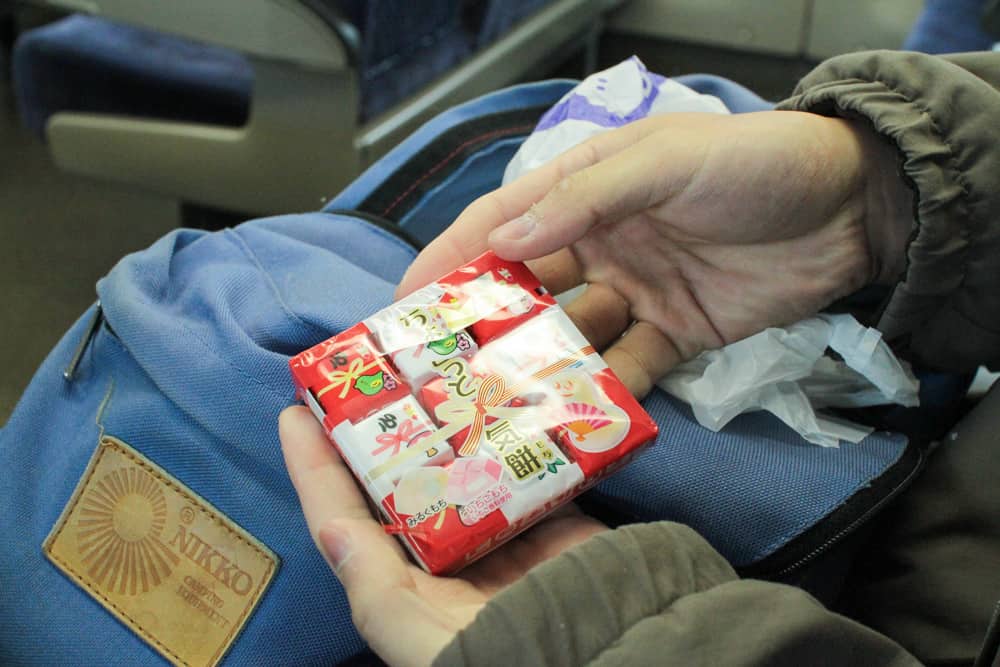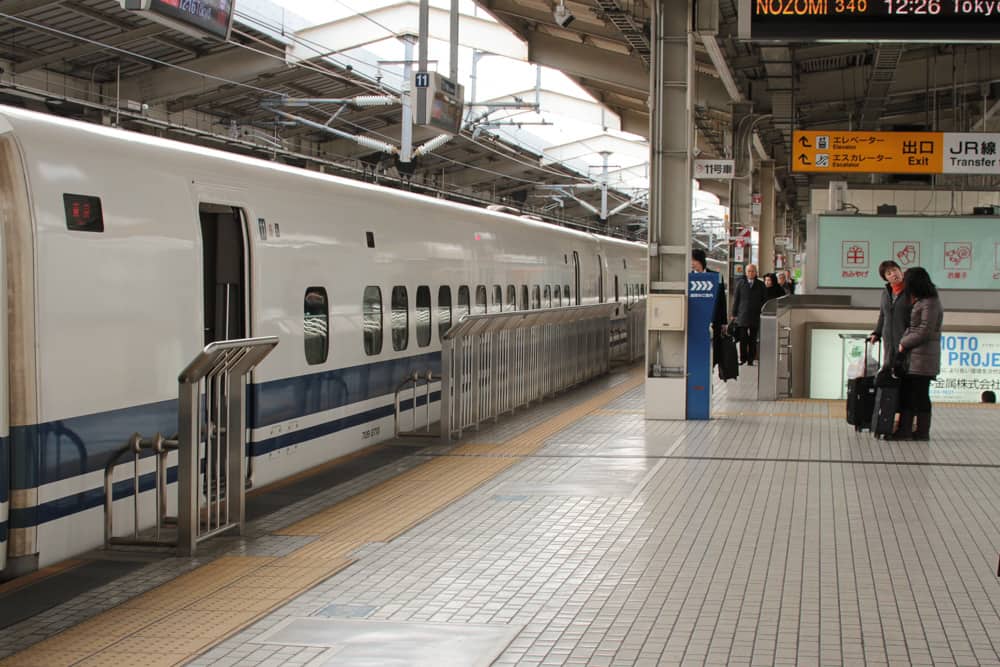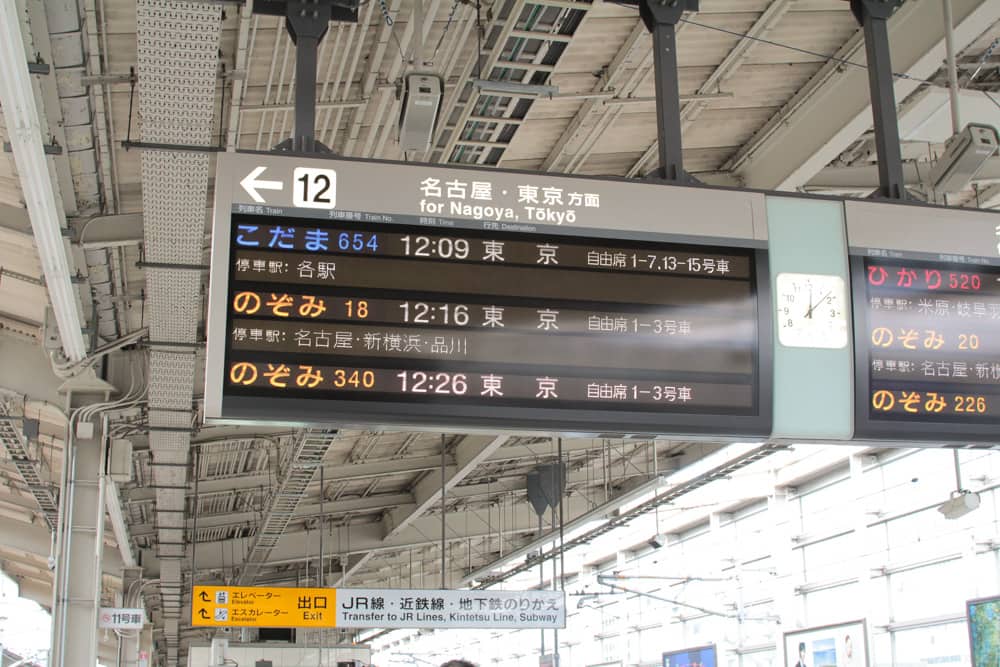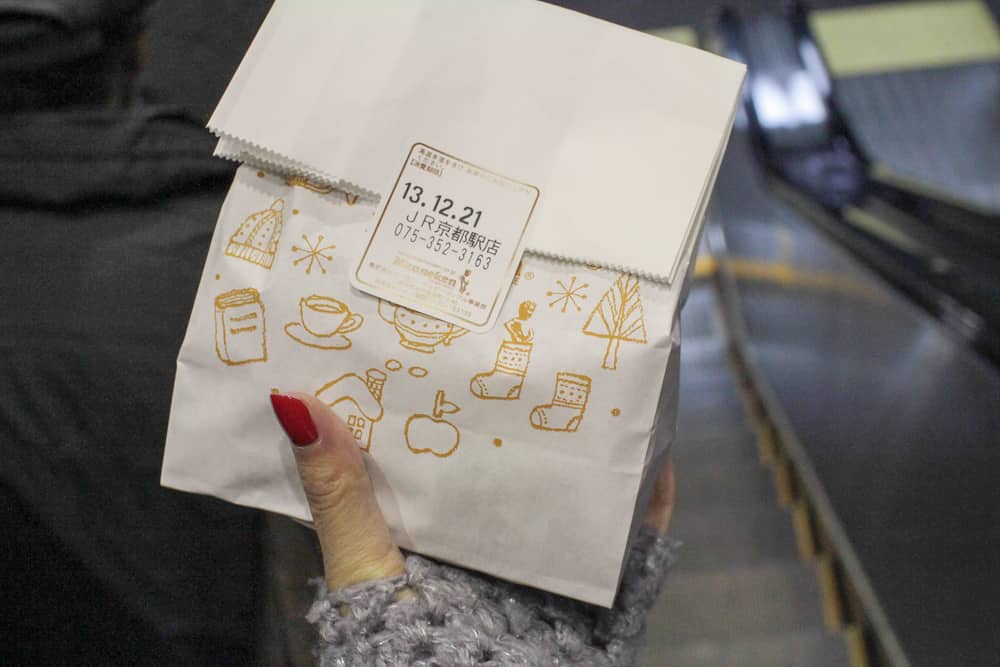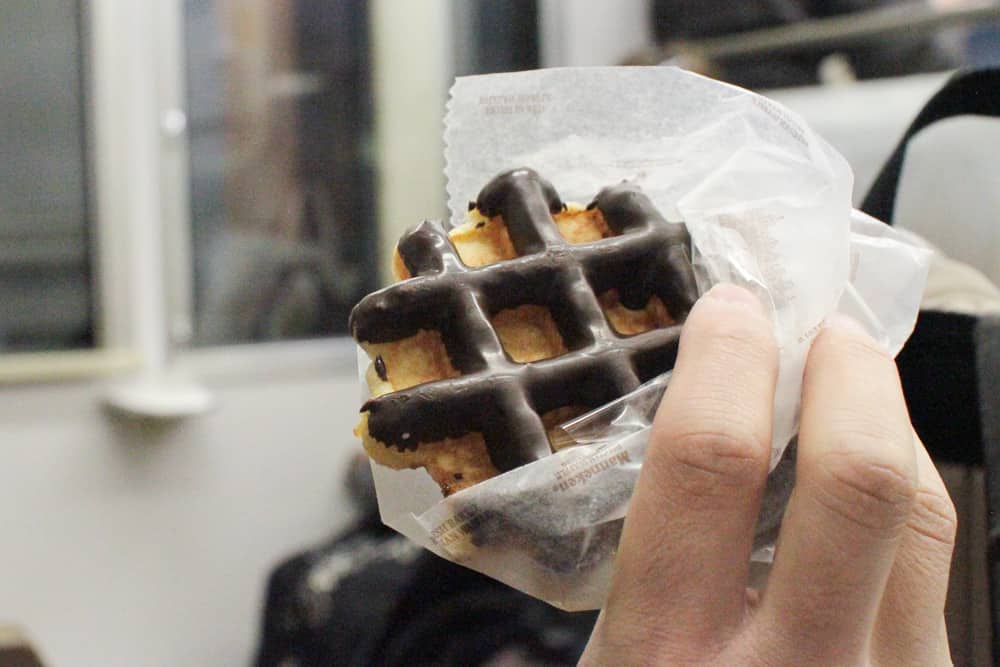 Kyoto was a lovely getaway from the local scene in Osaka. It was very scenic and traditional, with lots of mountains, the Katsura River and a bamboo forest. We came at about the right time this year for Hanatoro (which translates to "flower and light road"), an illumination event where lanterns line the sides of the streets at night.
We were lucky it was quite a sunny day yesterday. After catching the bullet train, we caught a (regular) train from Kyoto to Arashiyama, a touristy area in the outskirts of Kyoto. I was quite sure I saw some falling snow, because I was positive it wasn't rain and I could see the way it fell was quite soft, and they looked white in colour.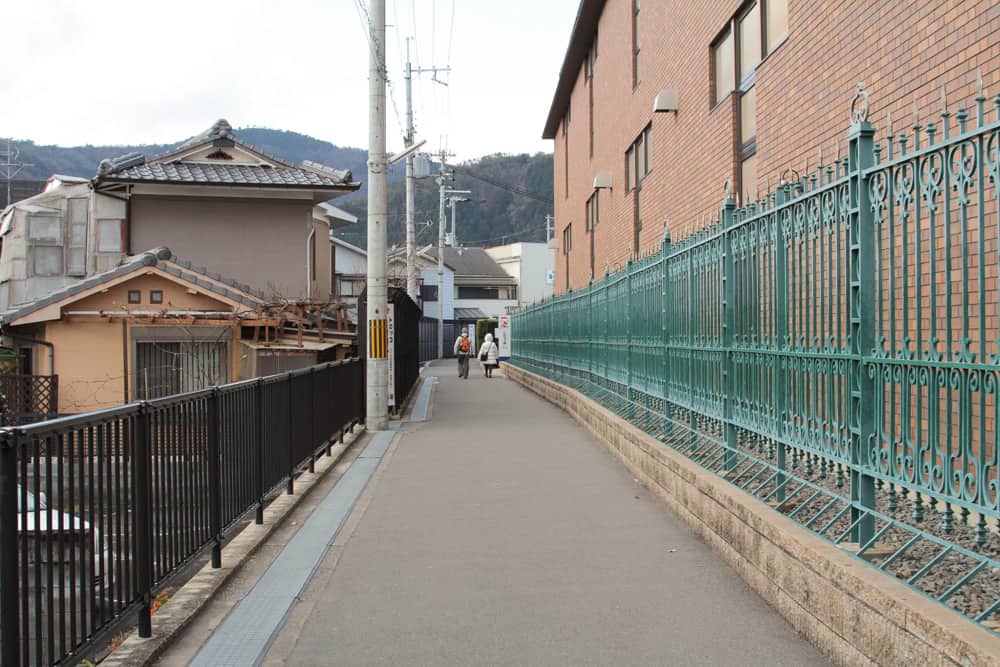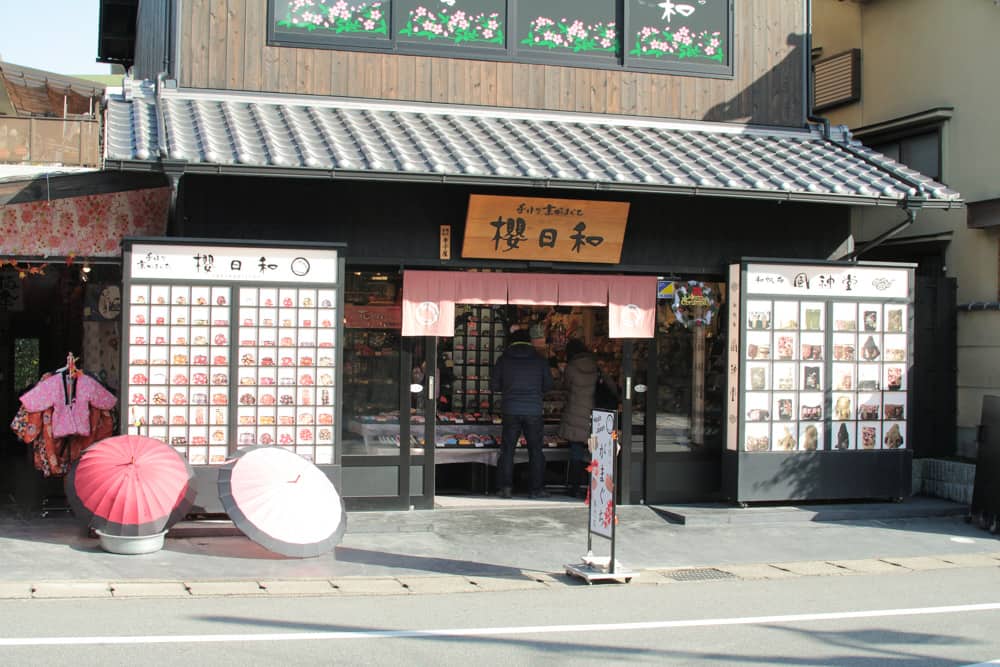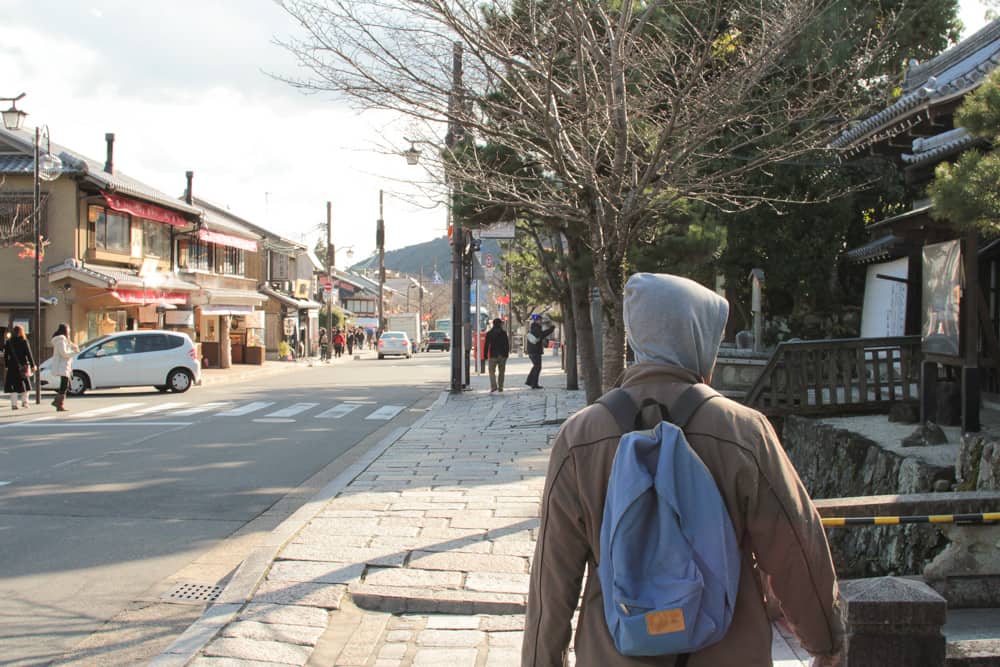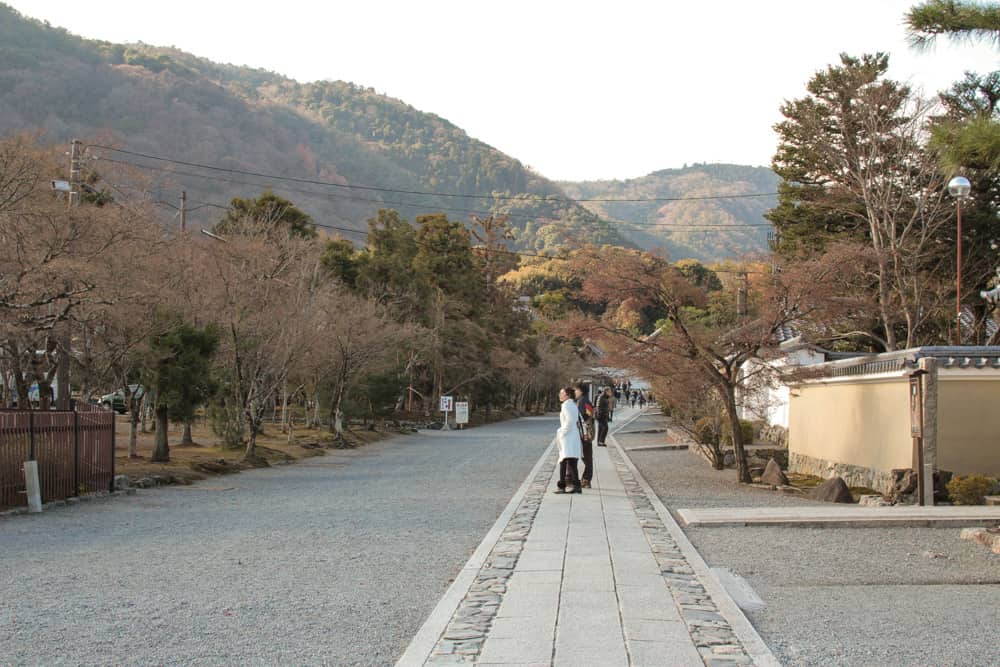 We walked through the Tenryuji temple, which was small but very nice. Instead of grass, moss lined the surrounding gardens of the paths. The exit of the temple led to the bamboo forest. It was only early afternoon at this time but the lanterns at the side of the path invited us to come back at night. After walking around some stone steps and paths, we came down to a point by the Katsura River. It was very cold, although I was wearing two layers of stockings and two sweaters again. I felt the cold mostly in my fingertips. I wore handwarmers, because I prefer those to gloves, so my fingers can still move around and hold things.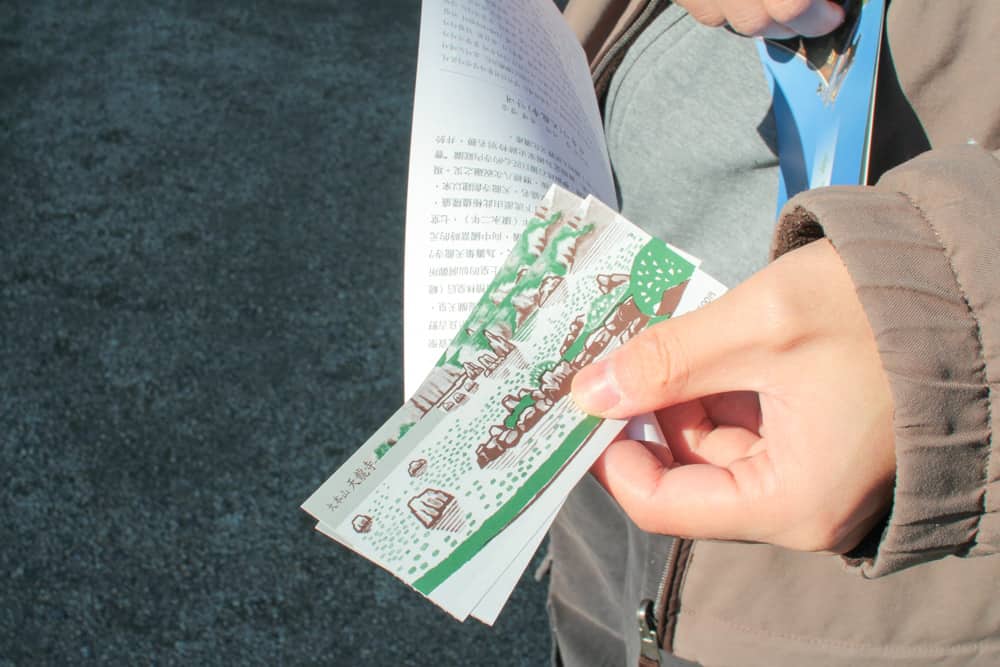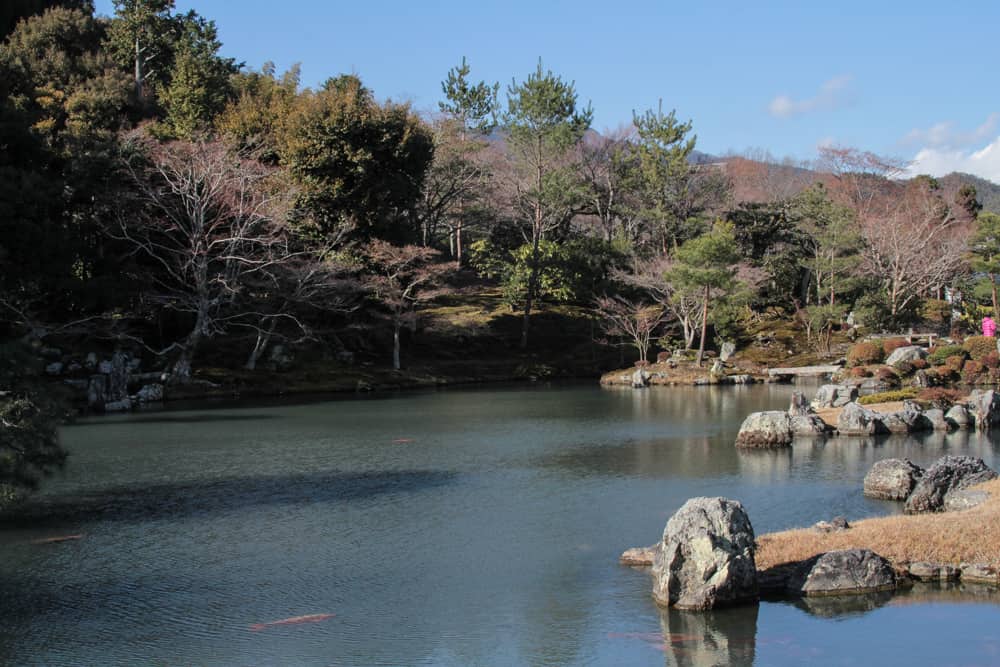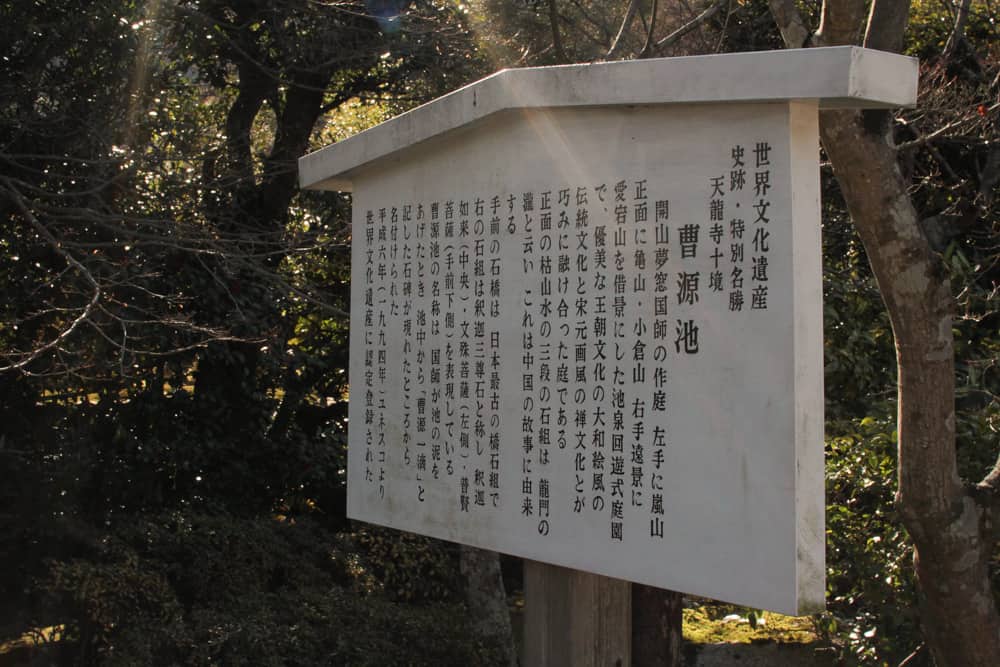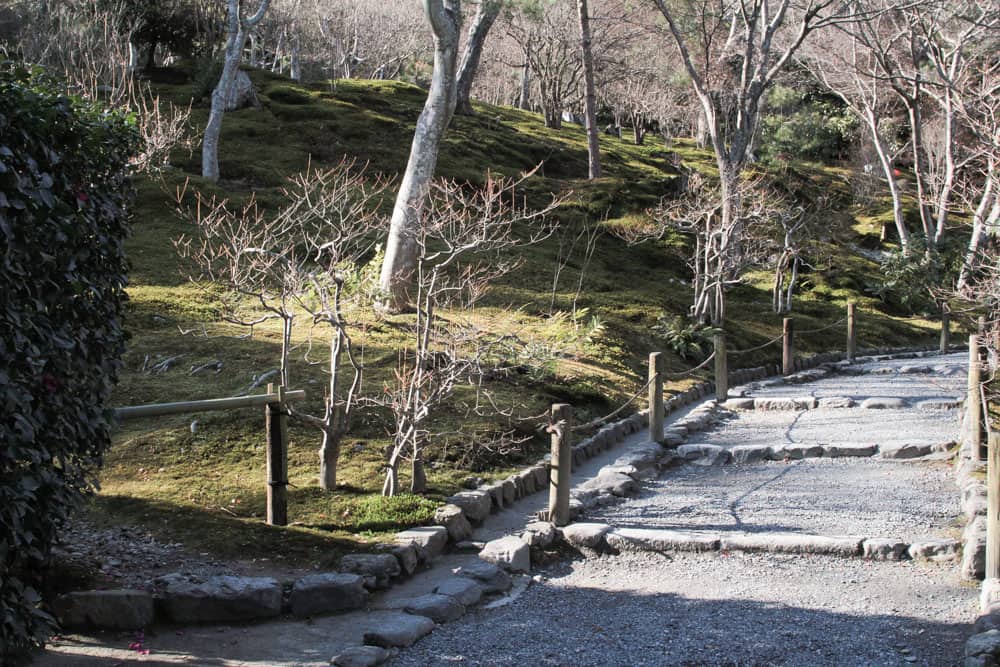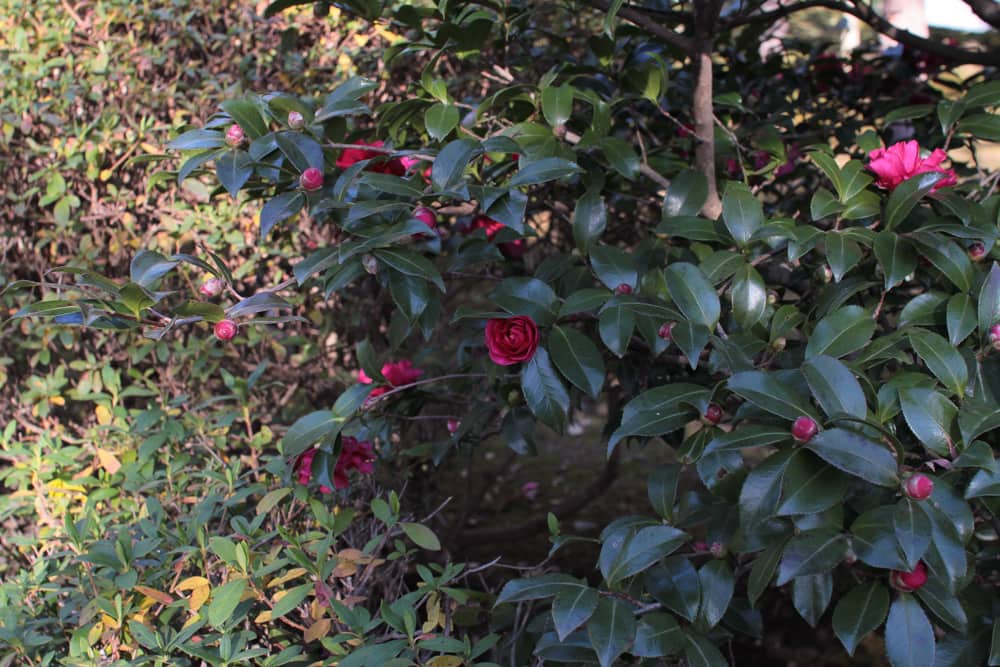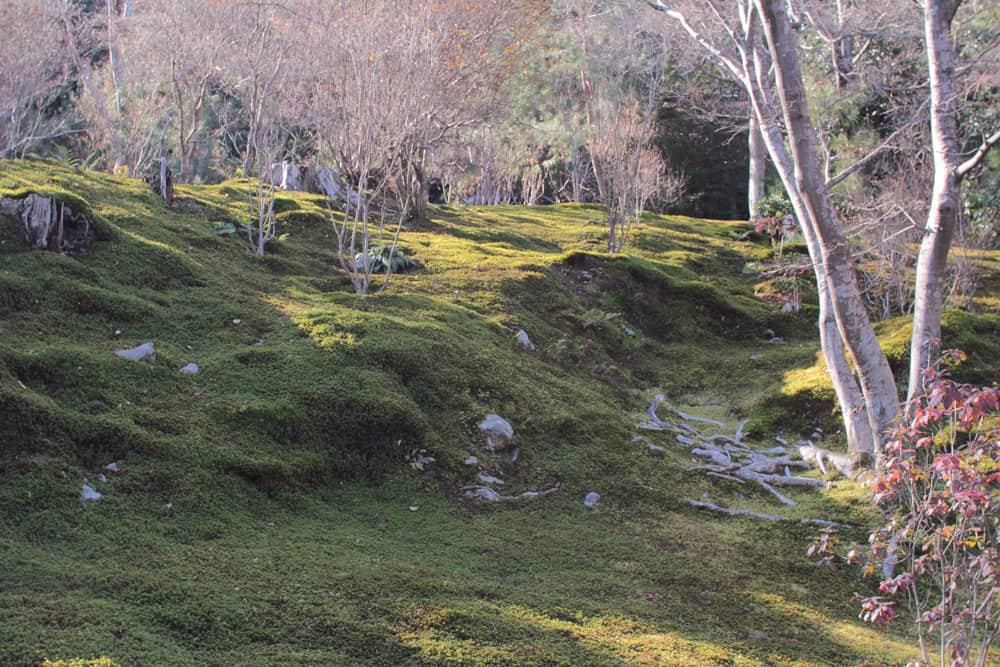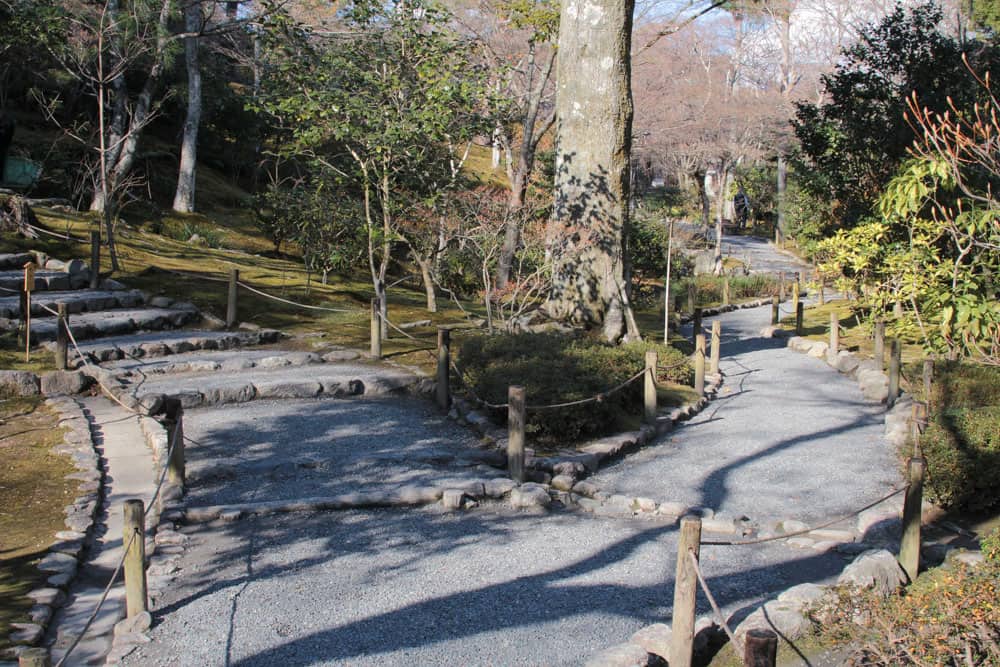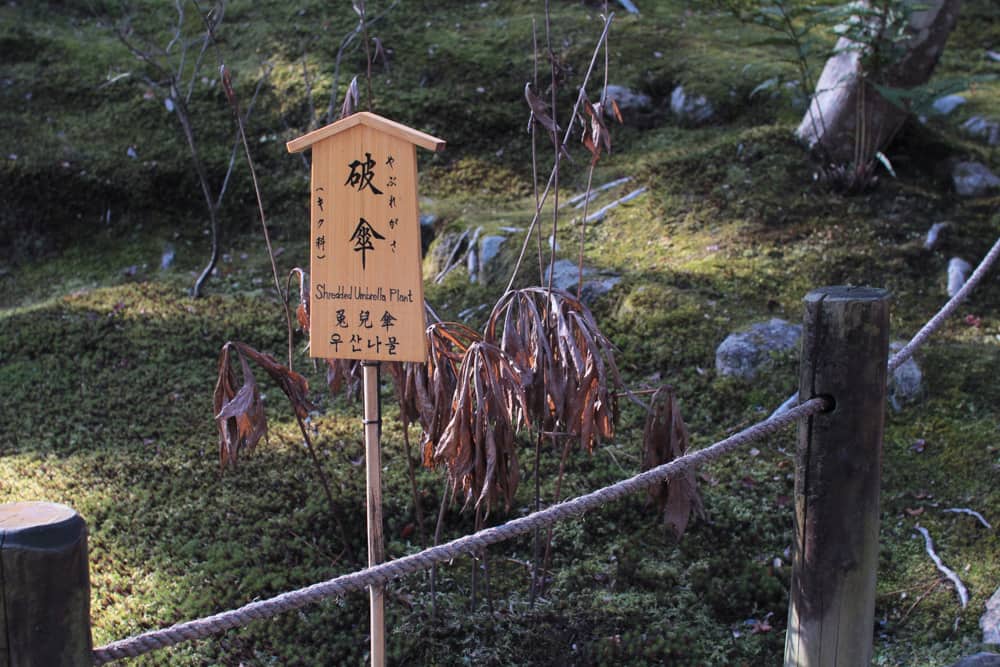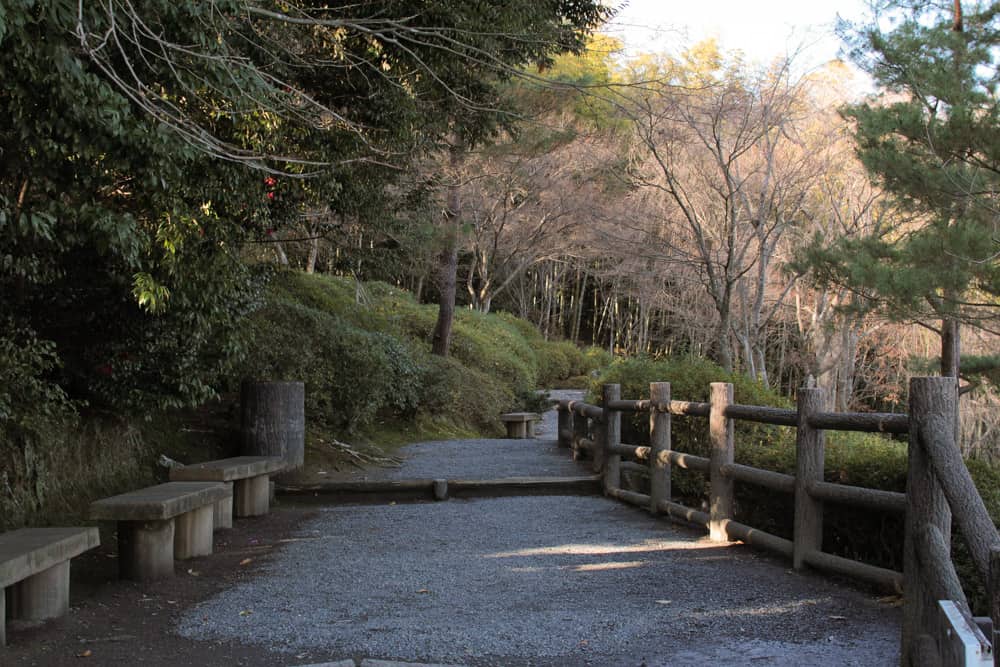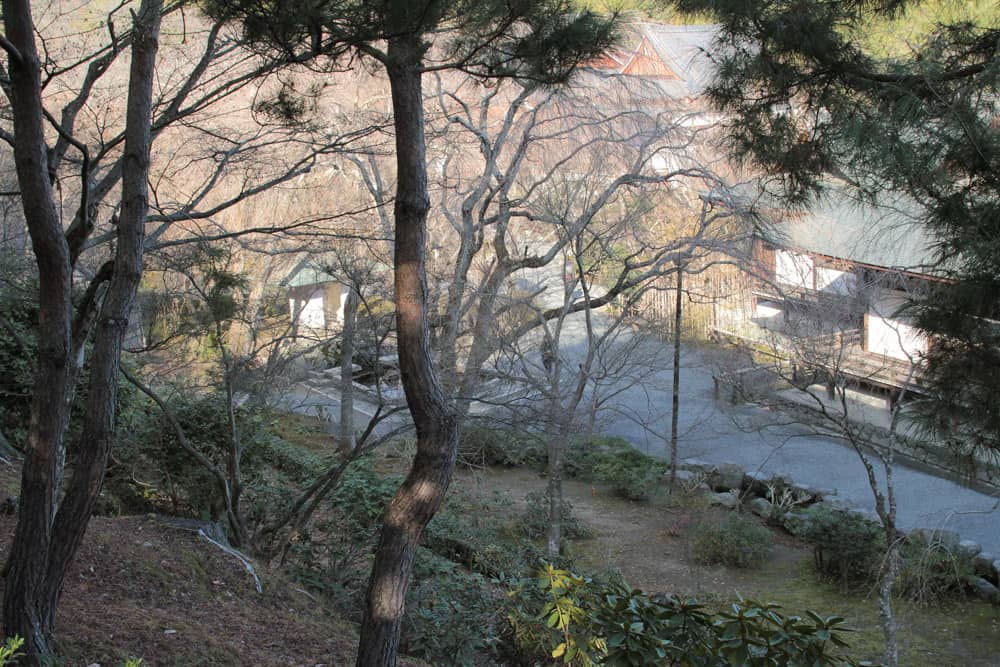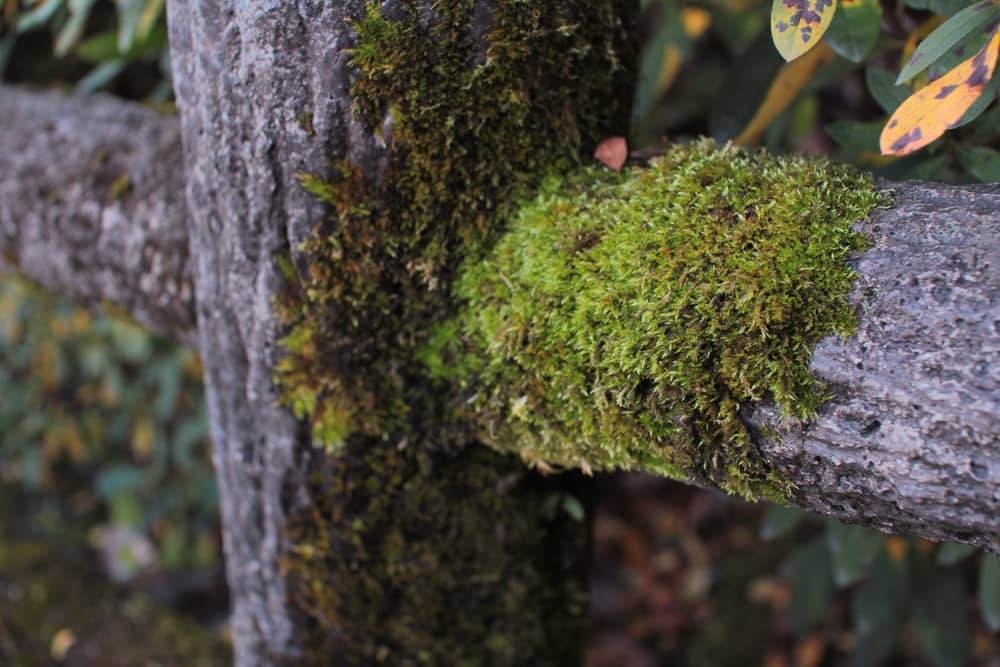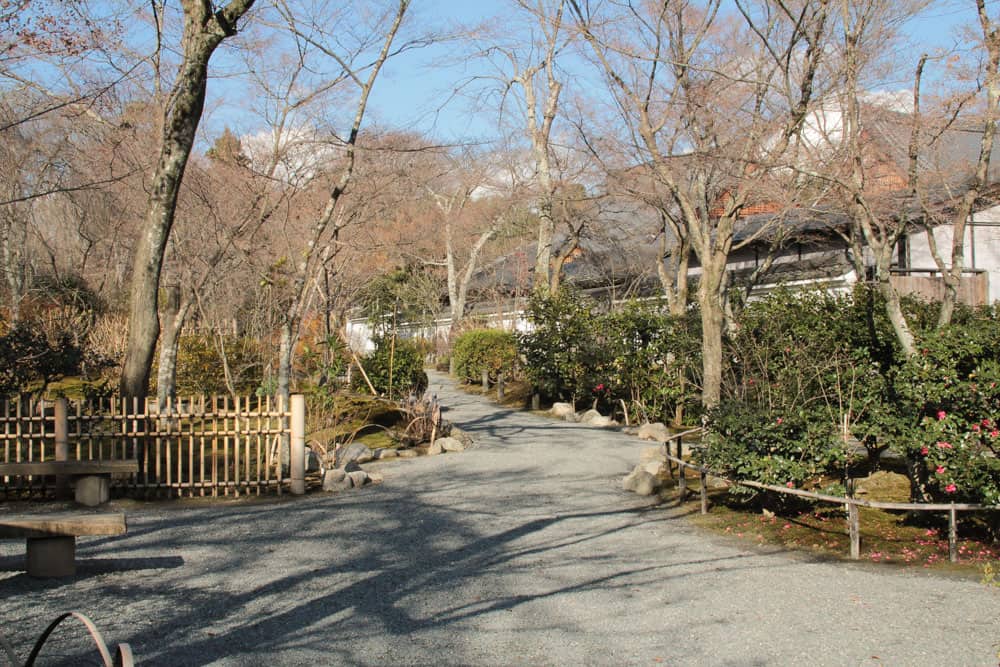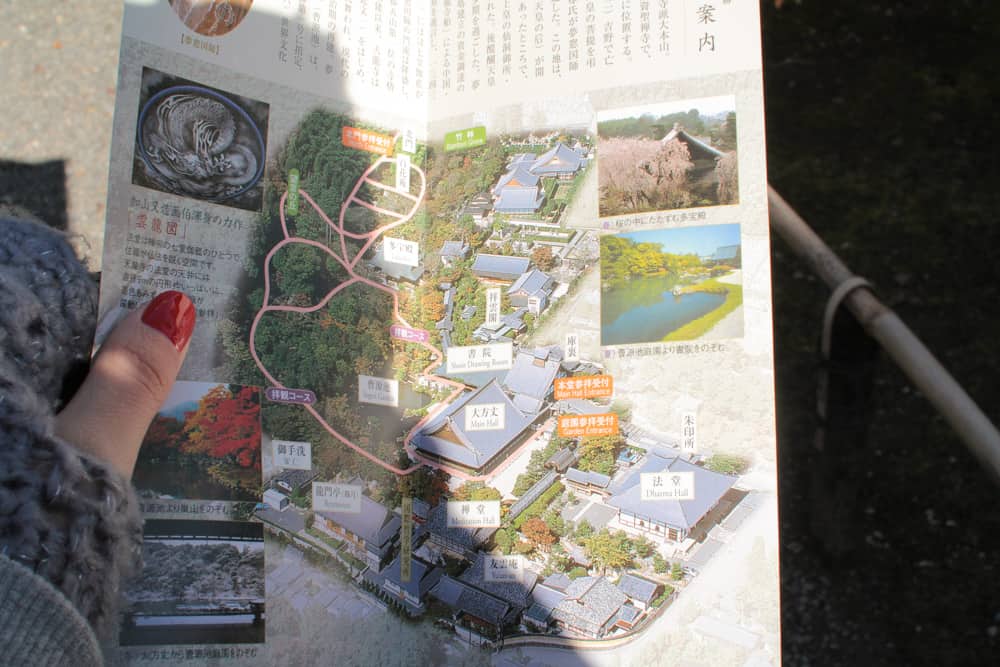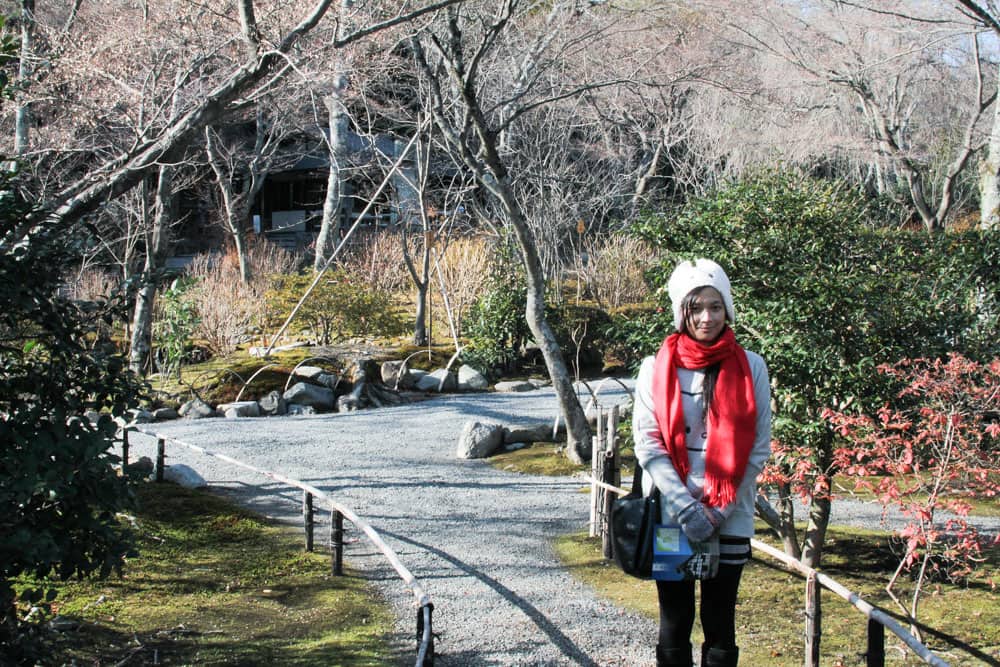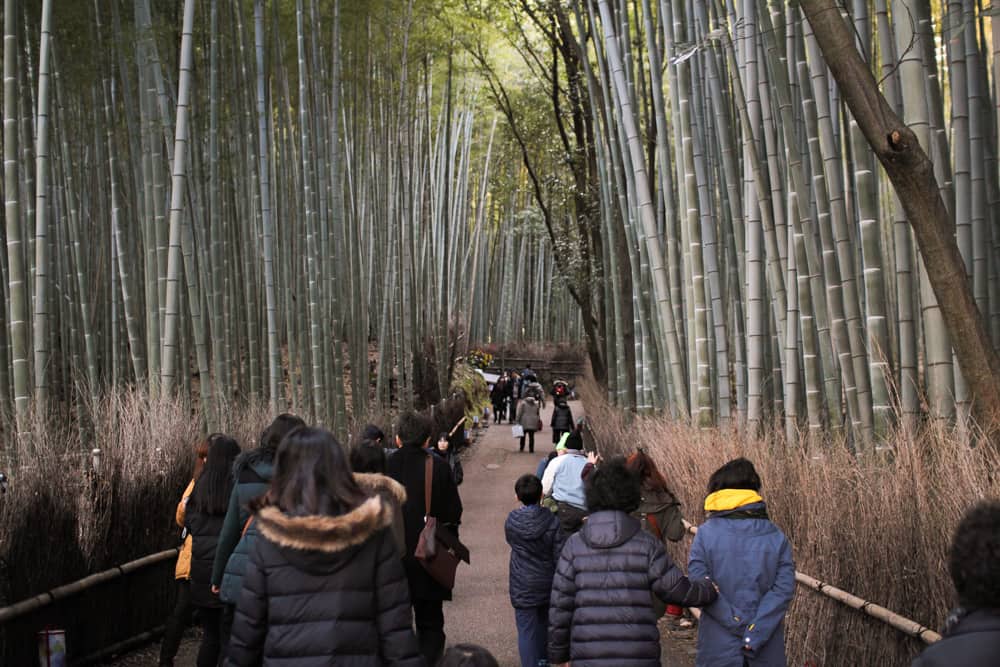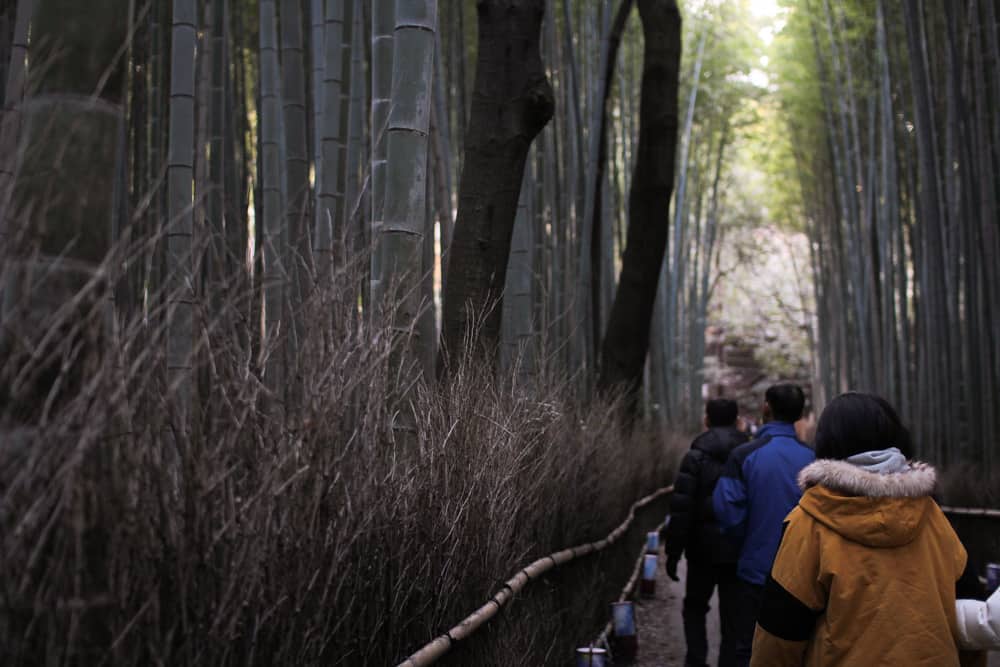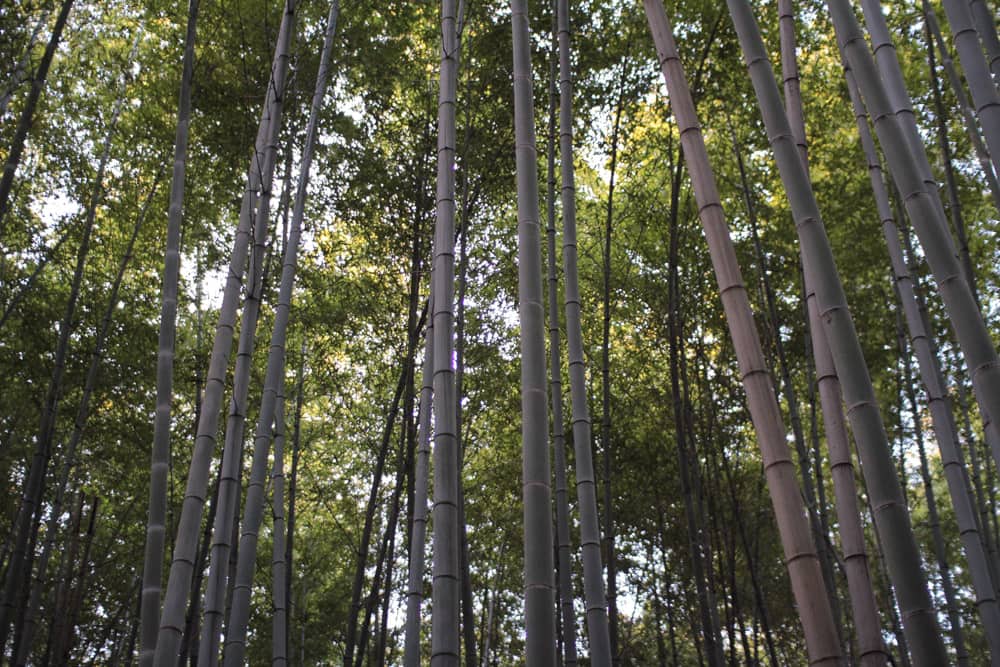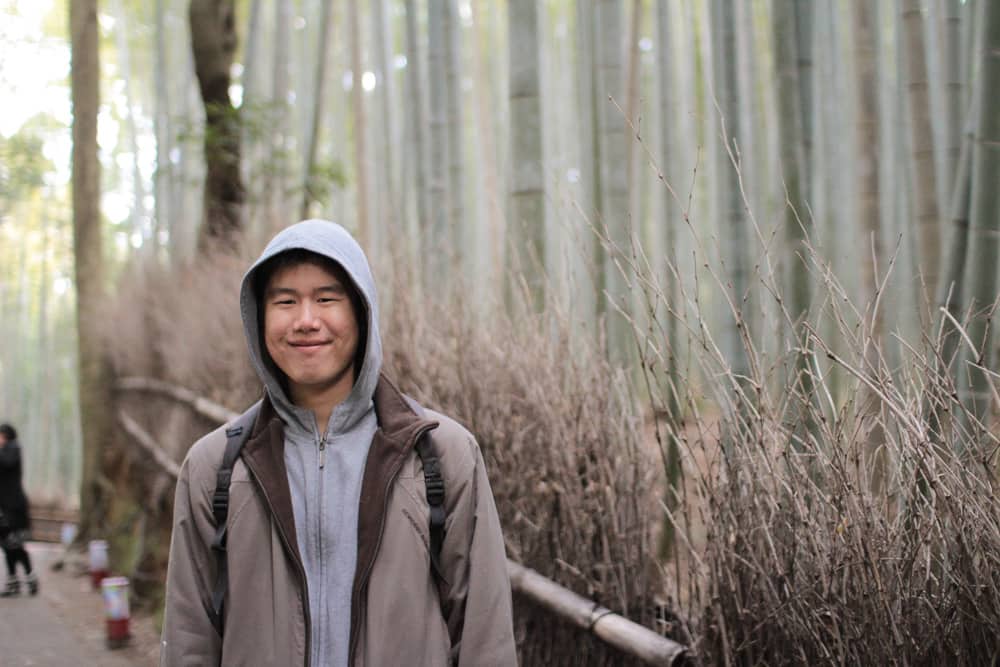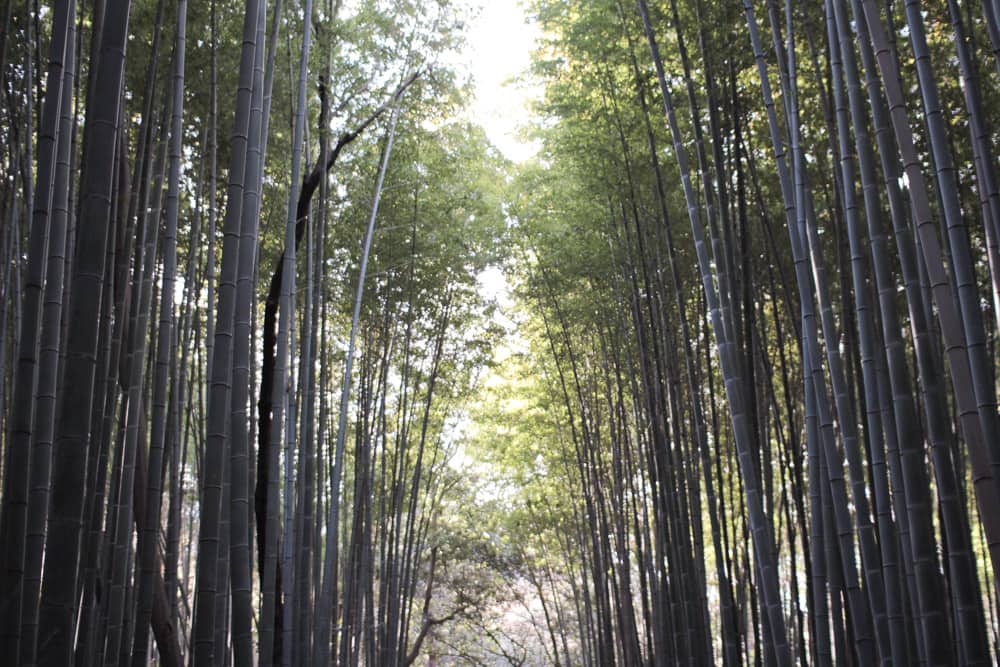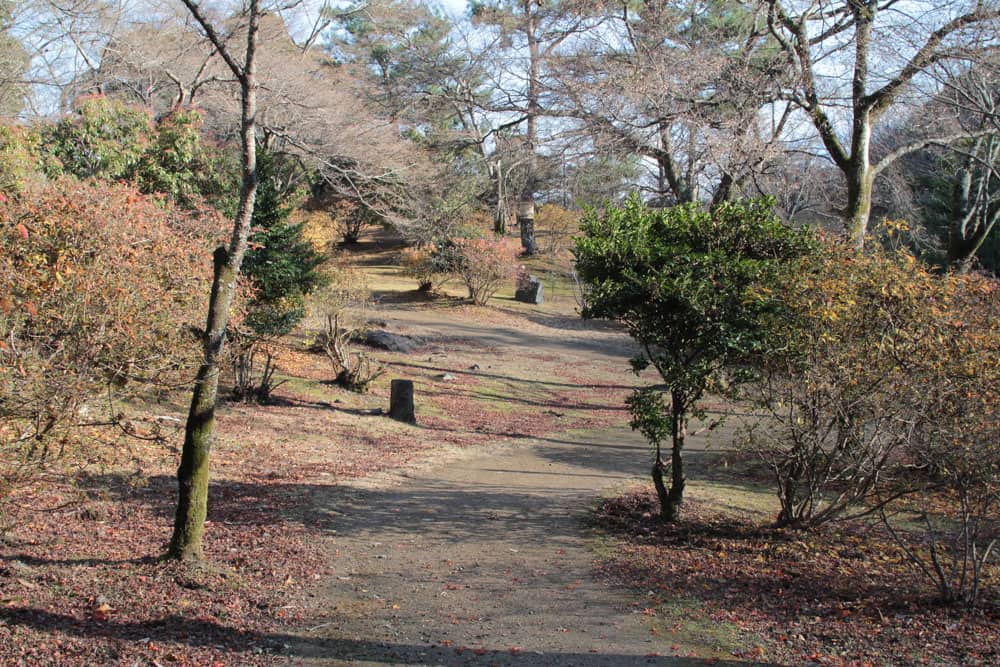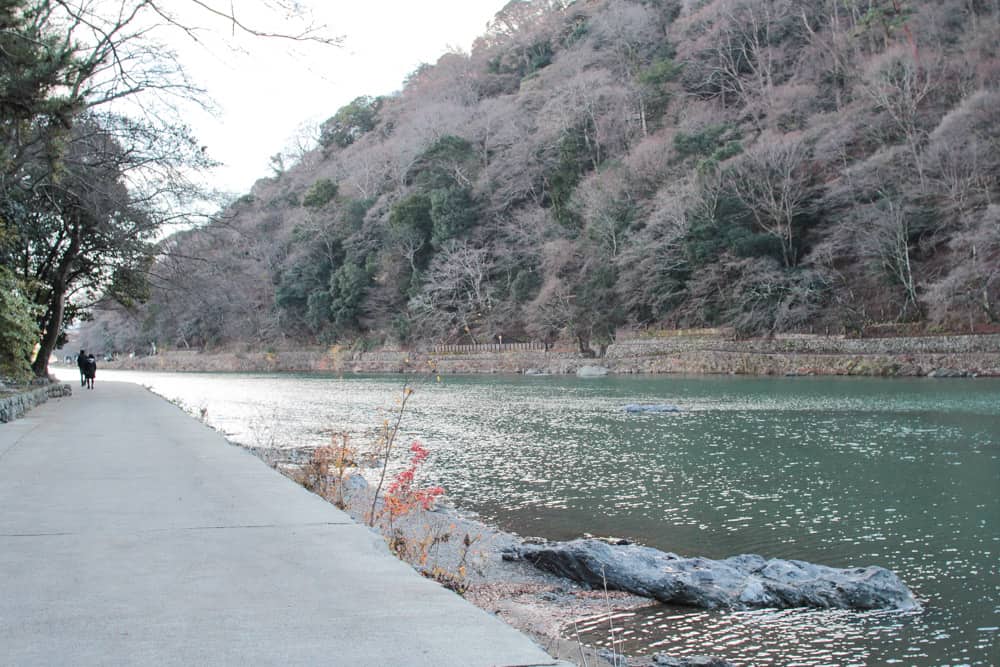 It was about 5ºC (41ºF). This is where the vending machines come in handy. You can buy a hot drink and it doubles as a drink and a handwarmer for just 100-120¥. Hahahaha.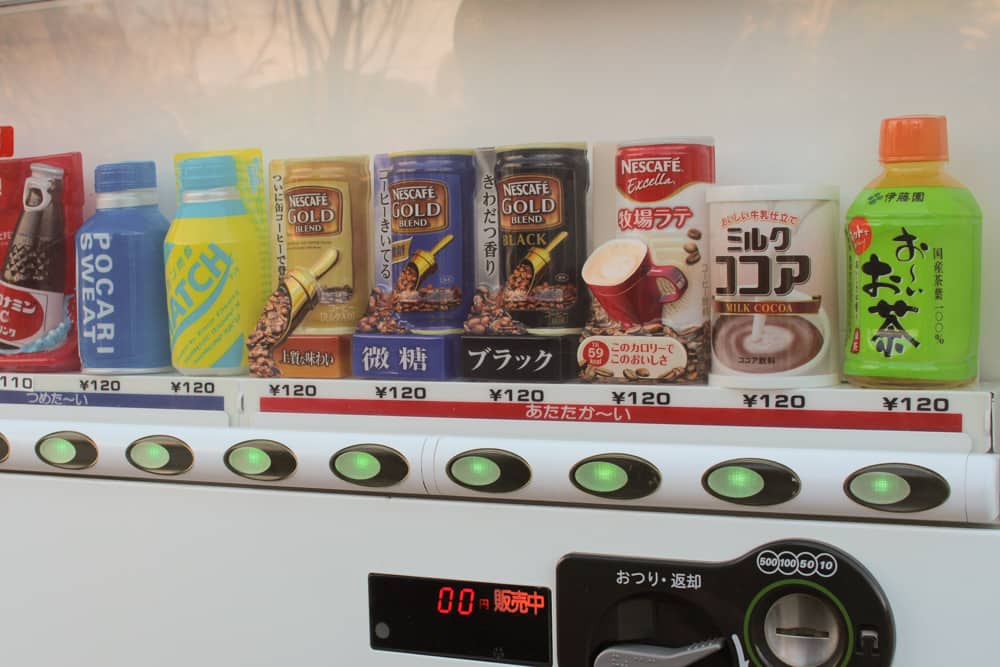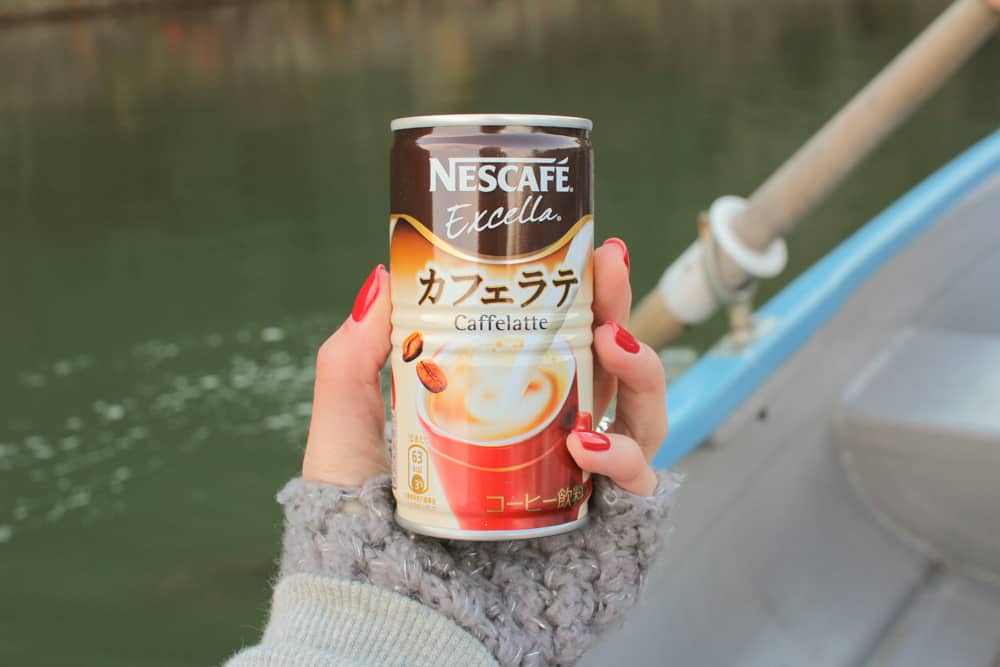 We thought about hiring a bicycle for the day, but decided against it because it would be more enjoyable to walk, and half the time, you can't ride your bicycle in some places. Instead, we hired a boat for an hour and rowed upstream along the Katsura River. I tried to row, but I obviously sucked, so James did all the rowing before we let the current take us back down. It was a lovely view and there were some cute ducks and birds along the way.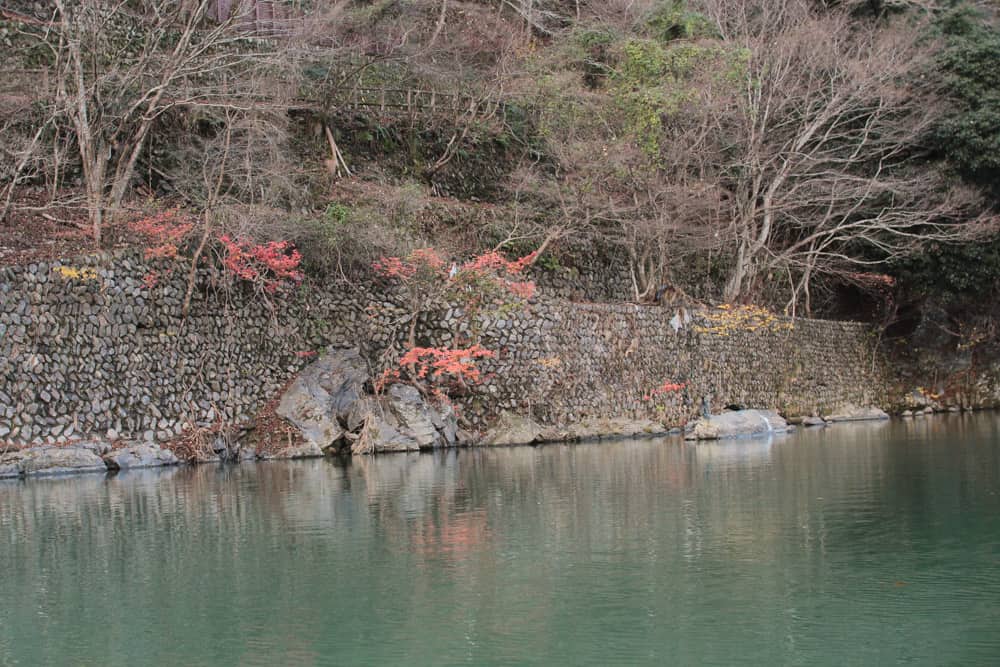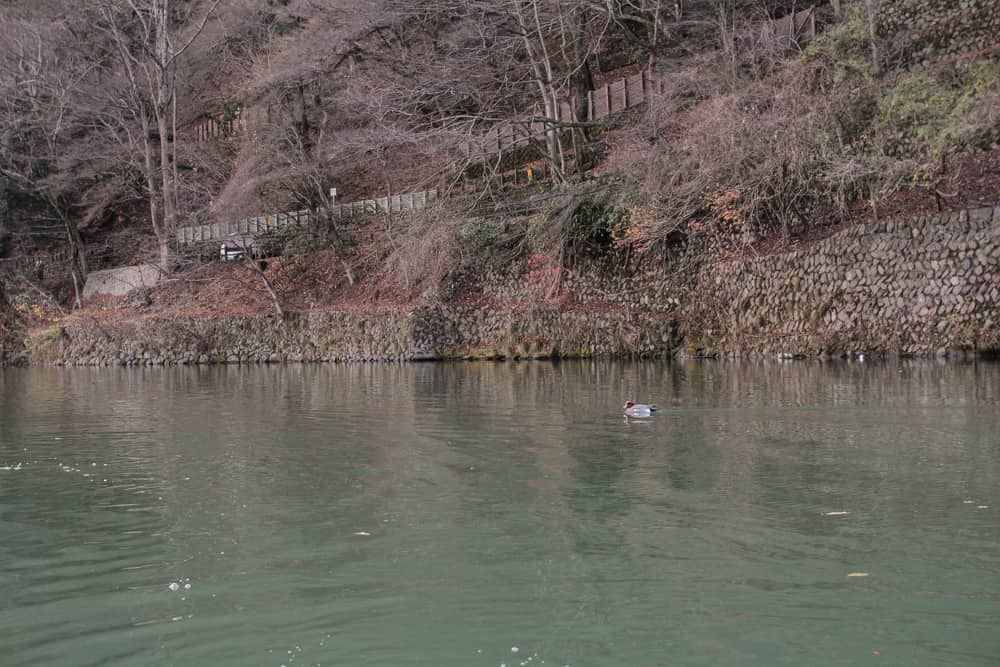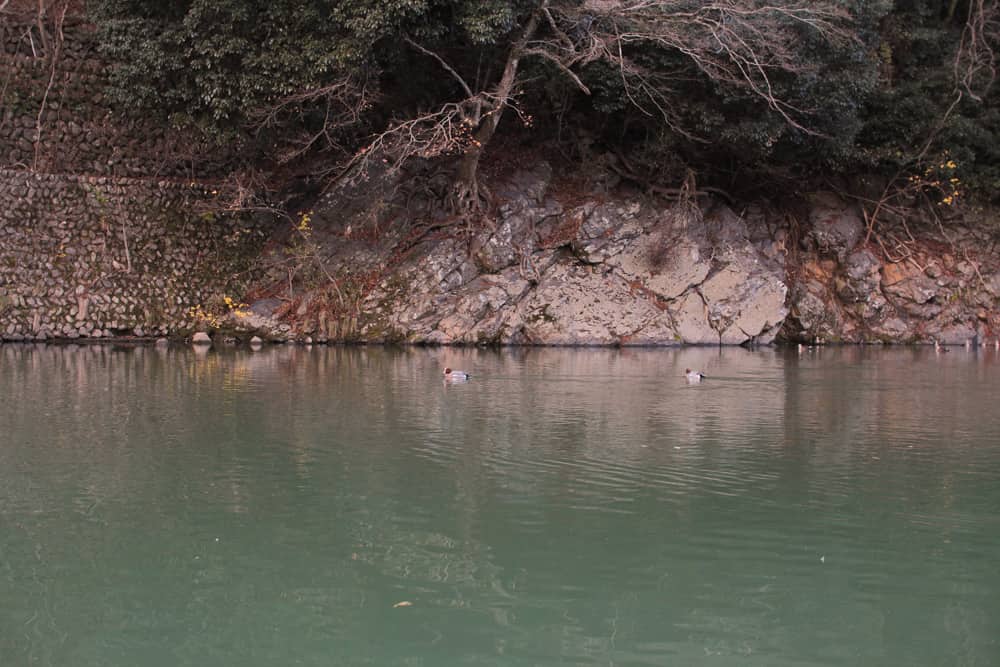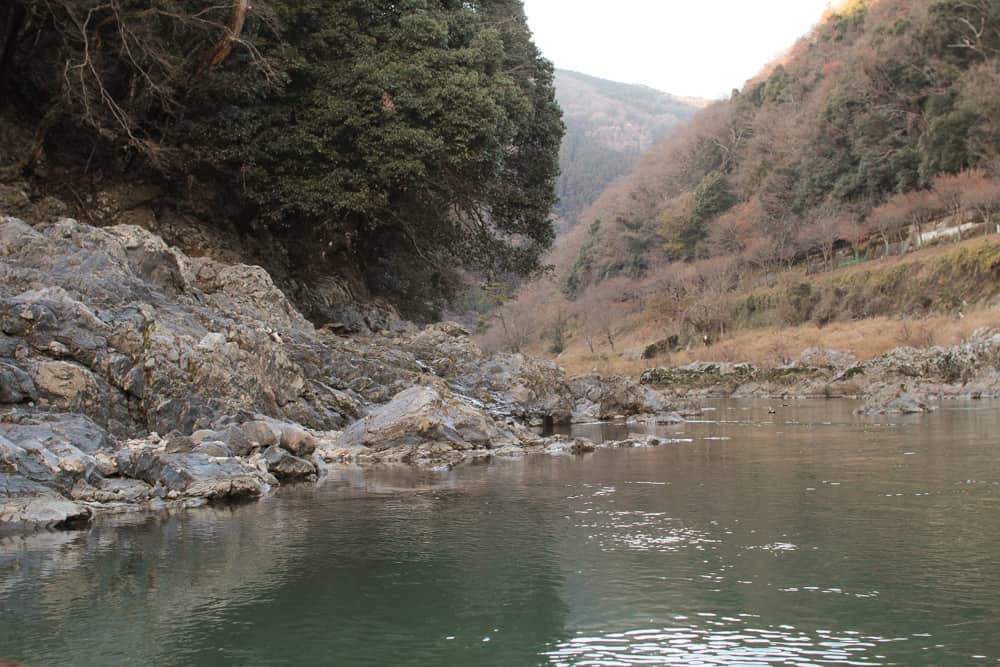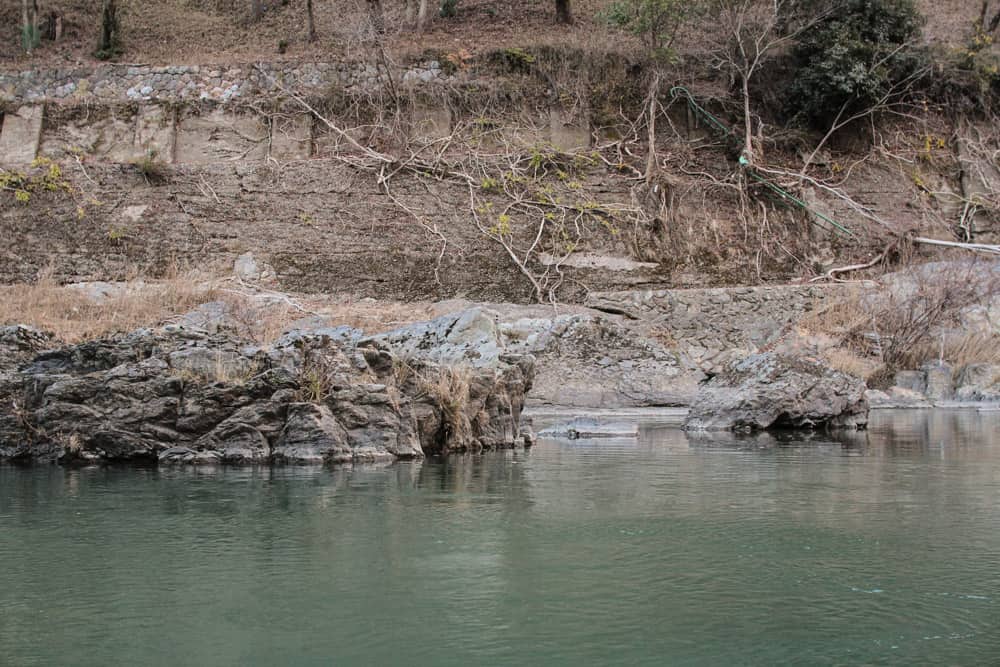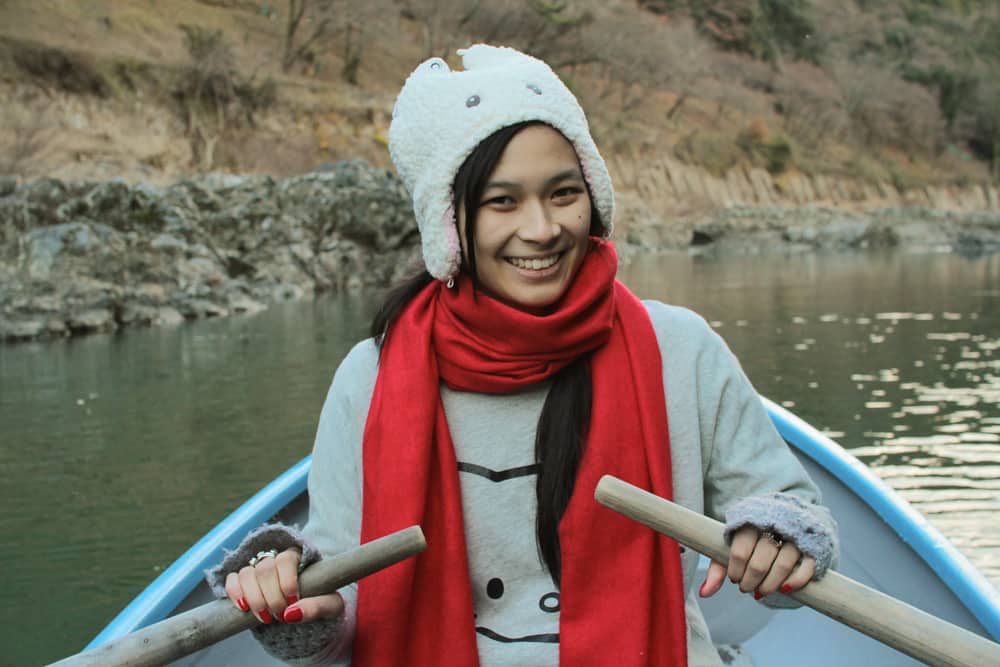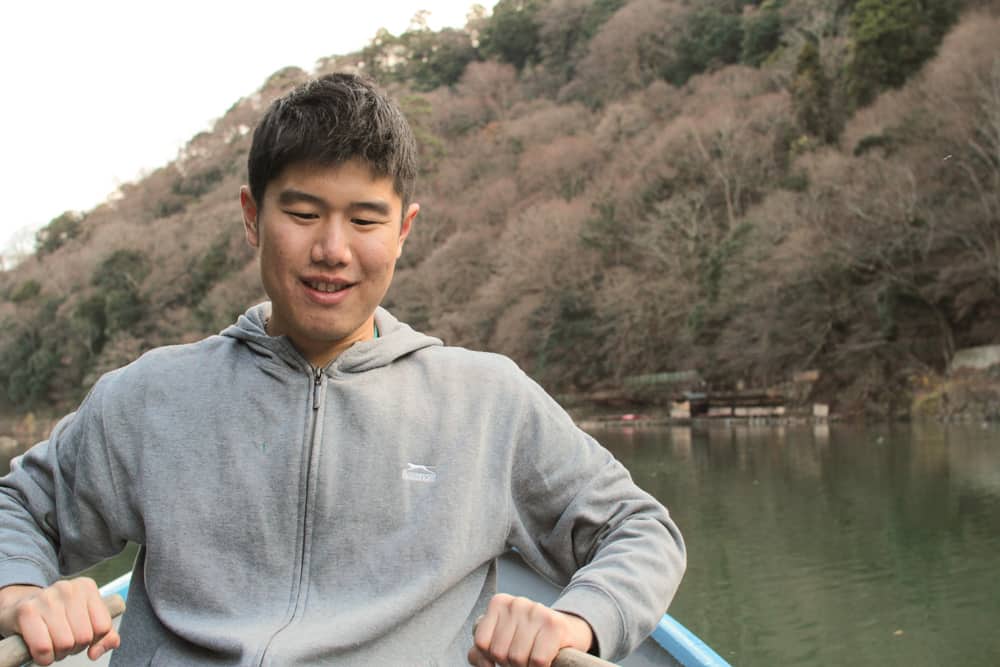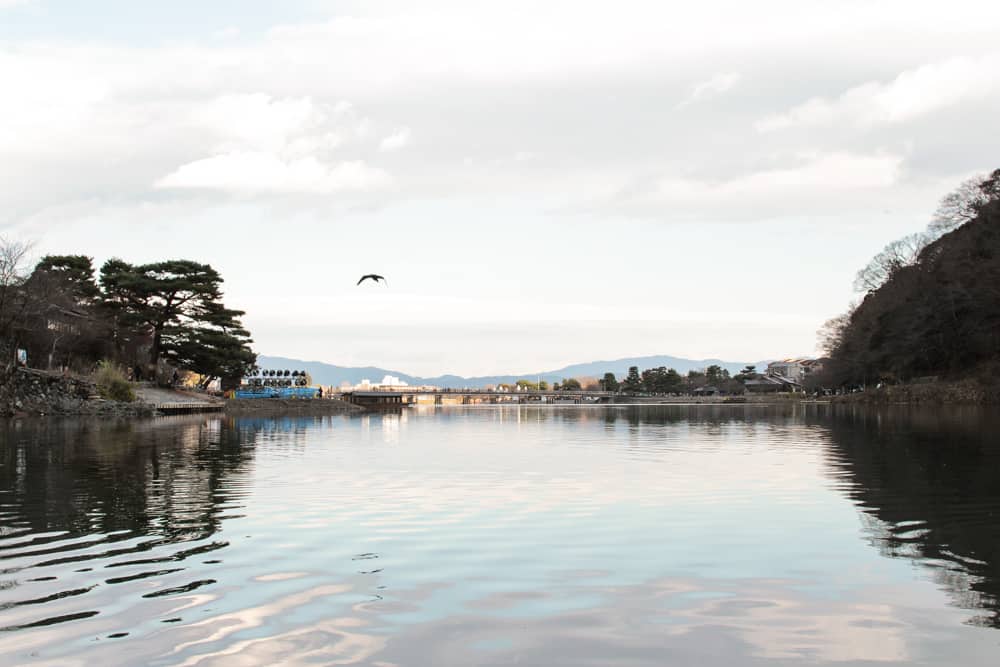 The sun sets really early in Japan, usually before 5:00pm. When it started to get dark, we went to one of the street stalls and had some takoyaki. As we walked around we were asked by a representative to do a quick survey about Hanatoro. She gave us some seedlings as a gift. When we finished the survey she pointed out that the lights had just turned on. It was incredible.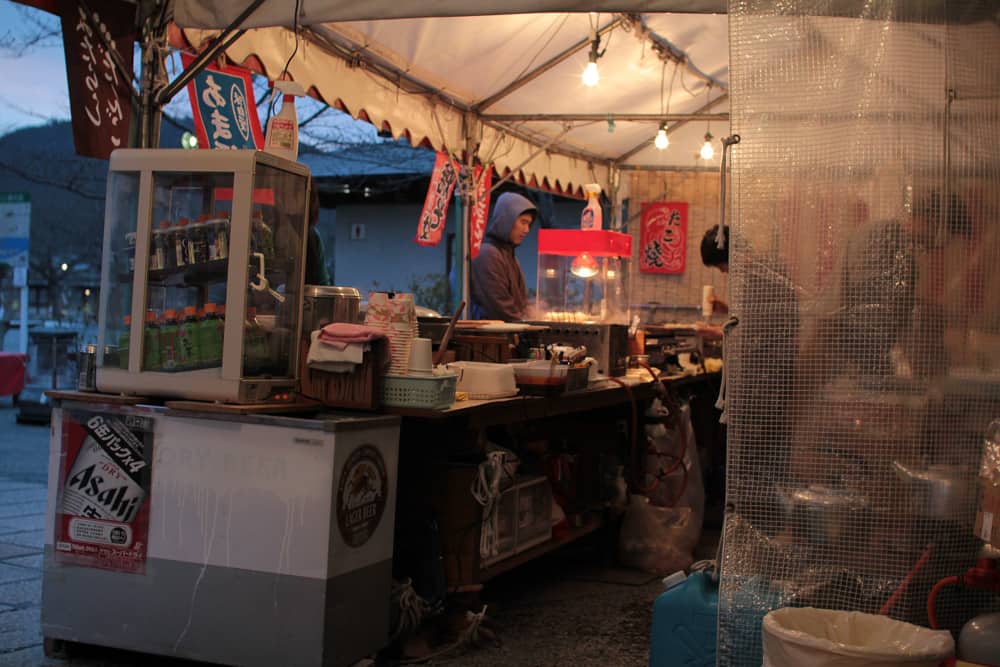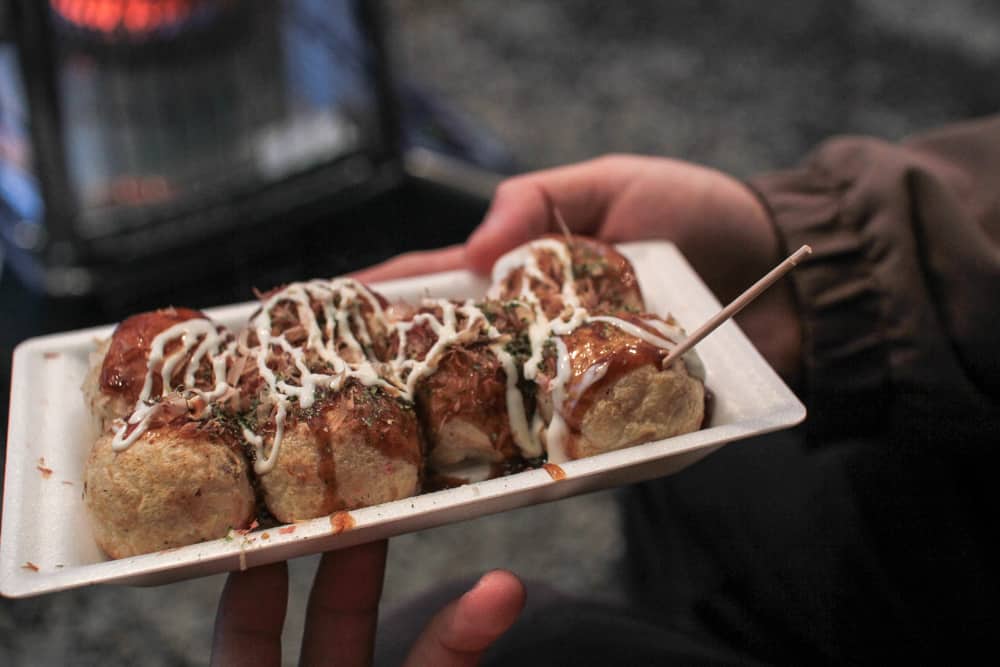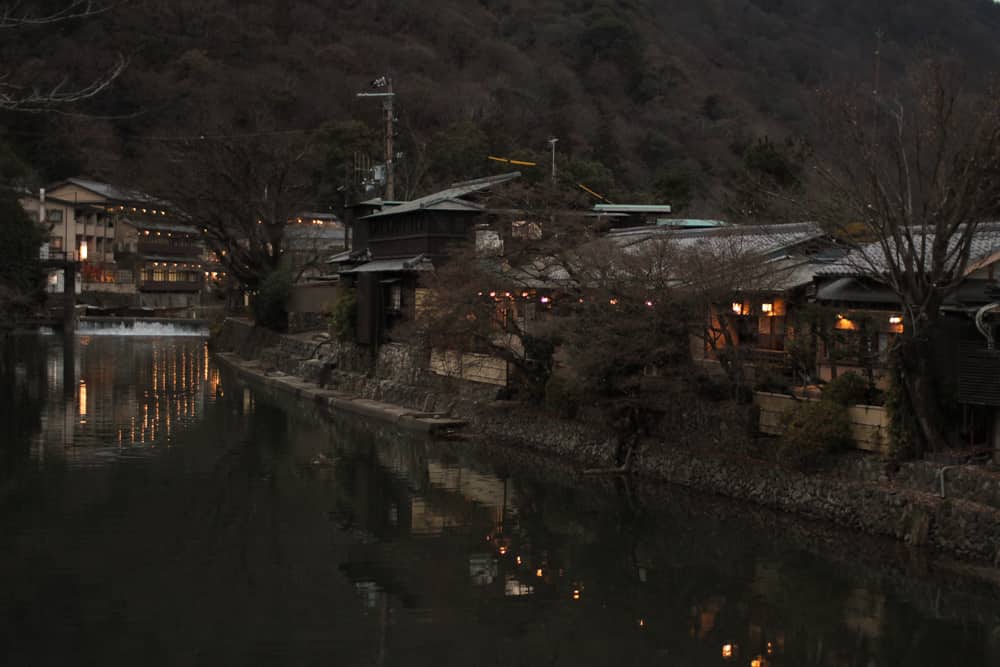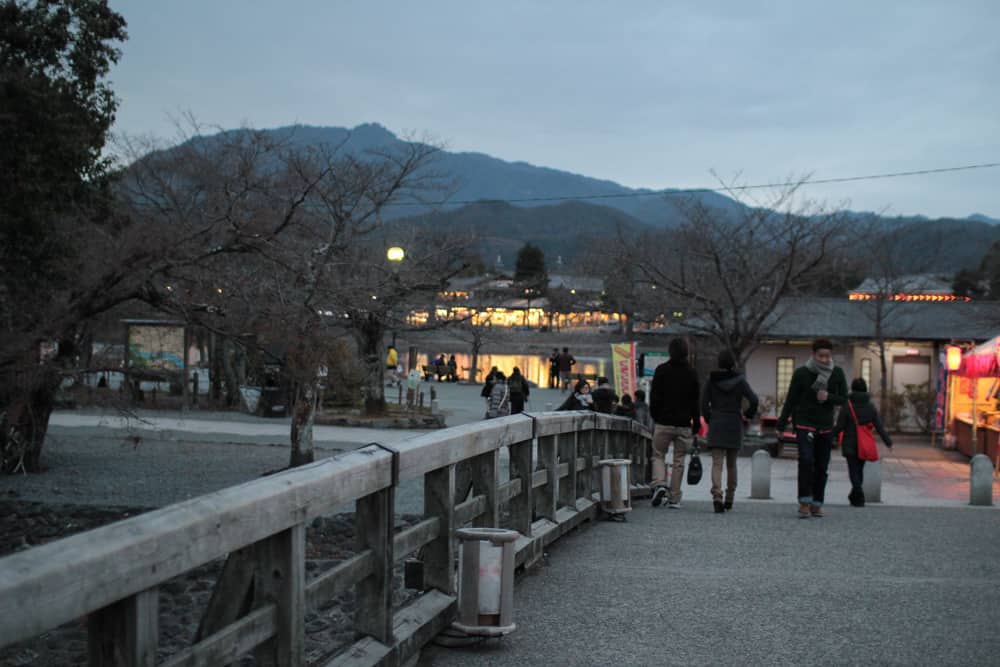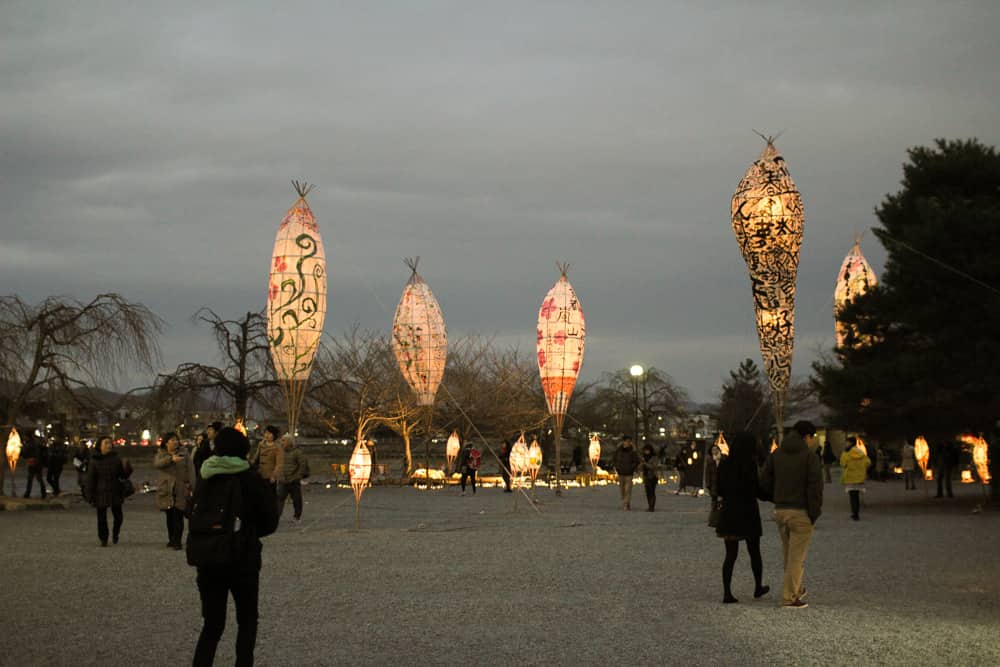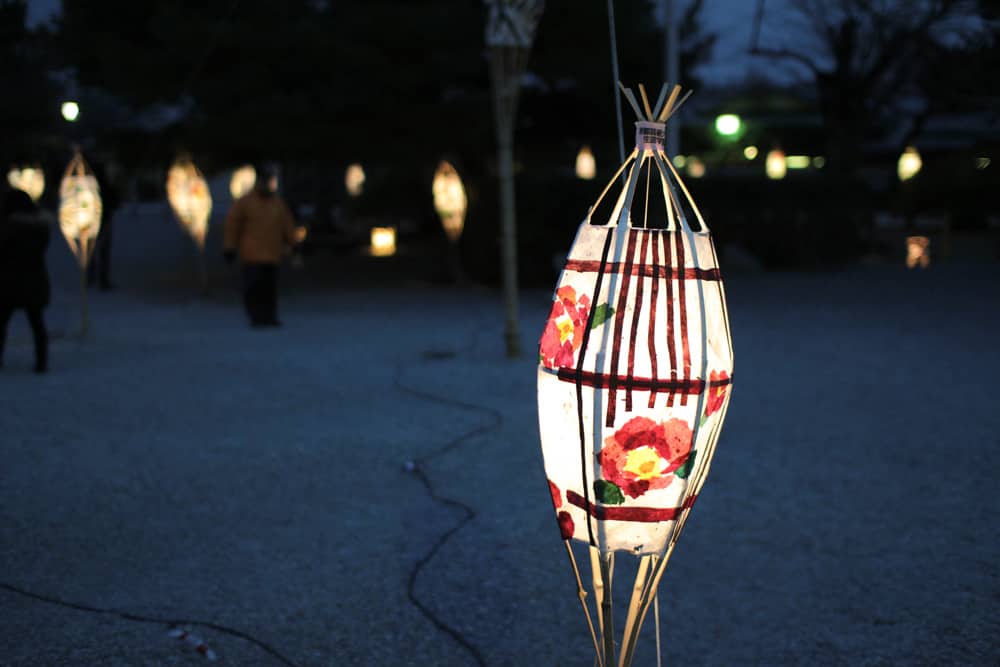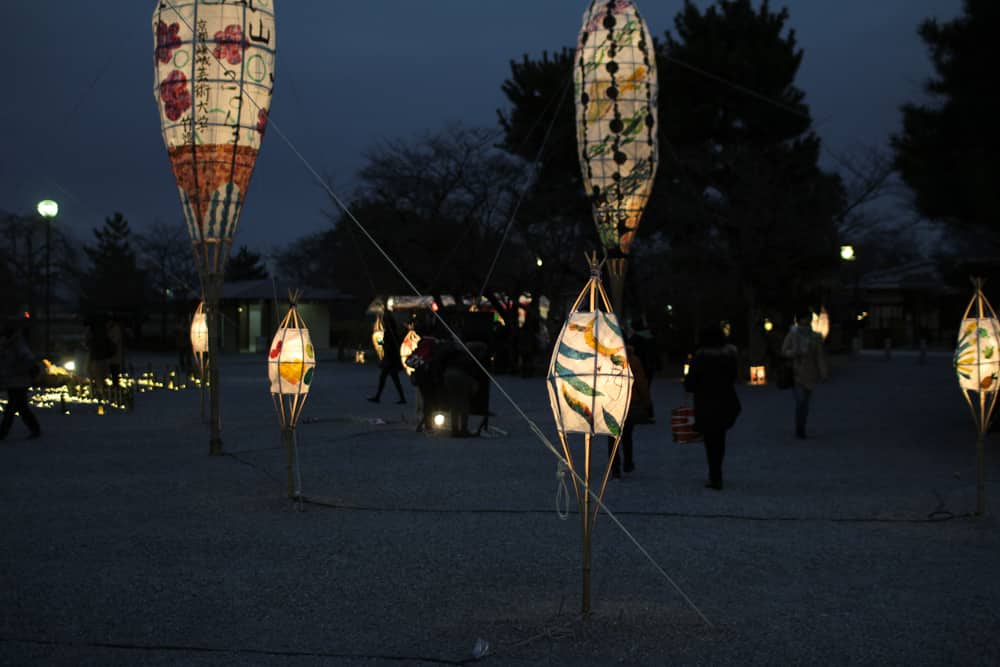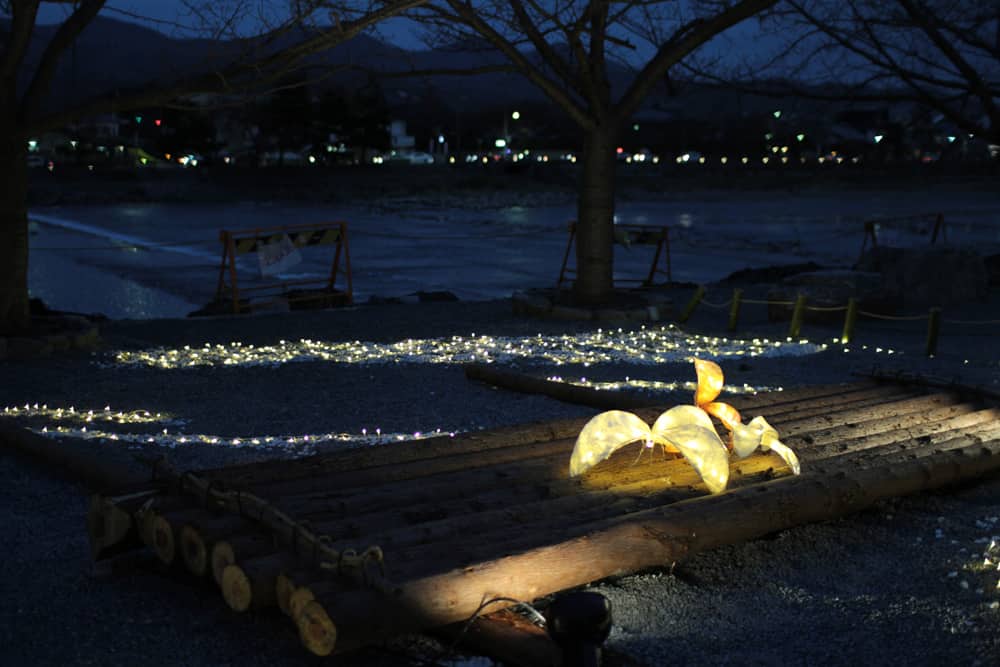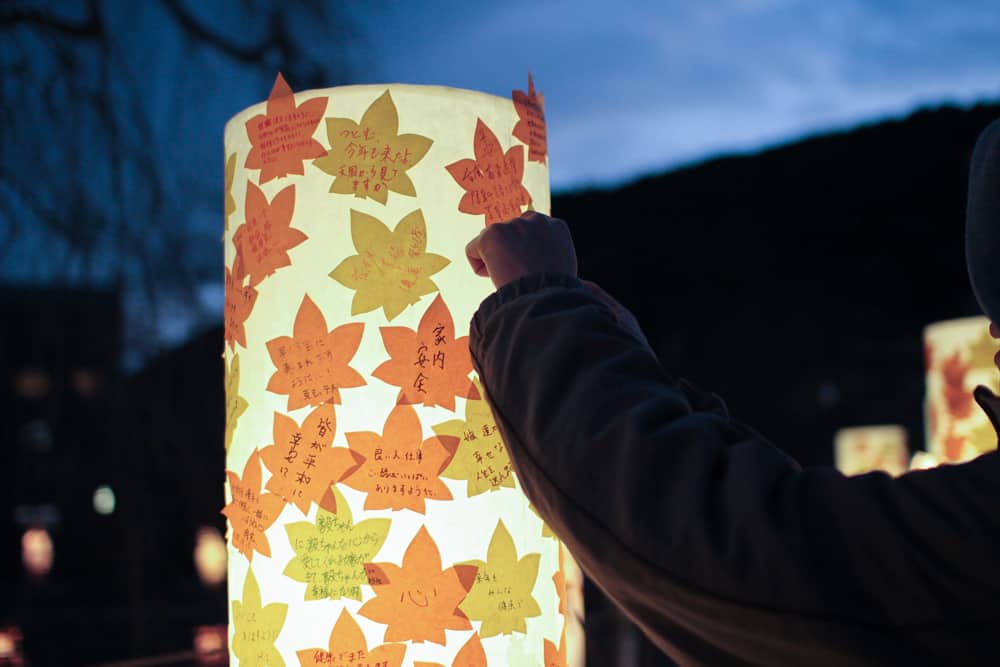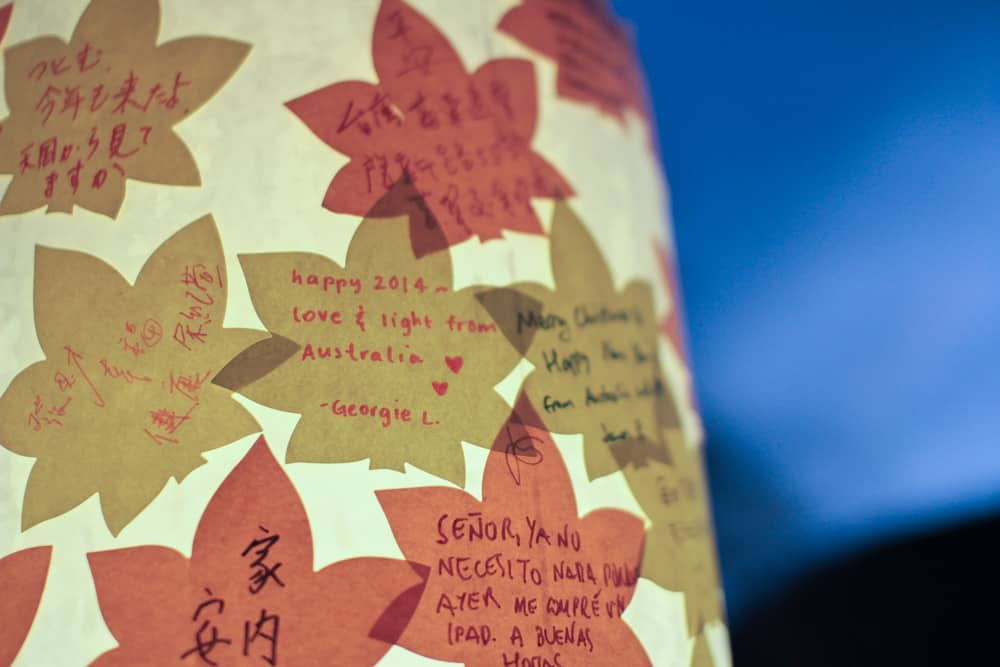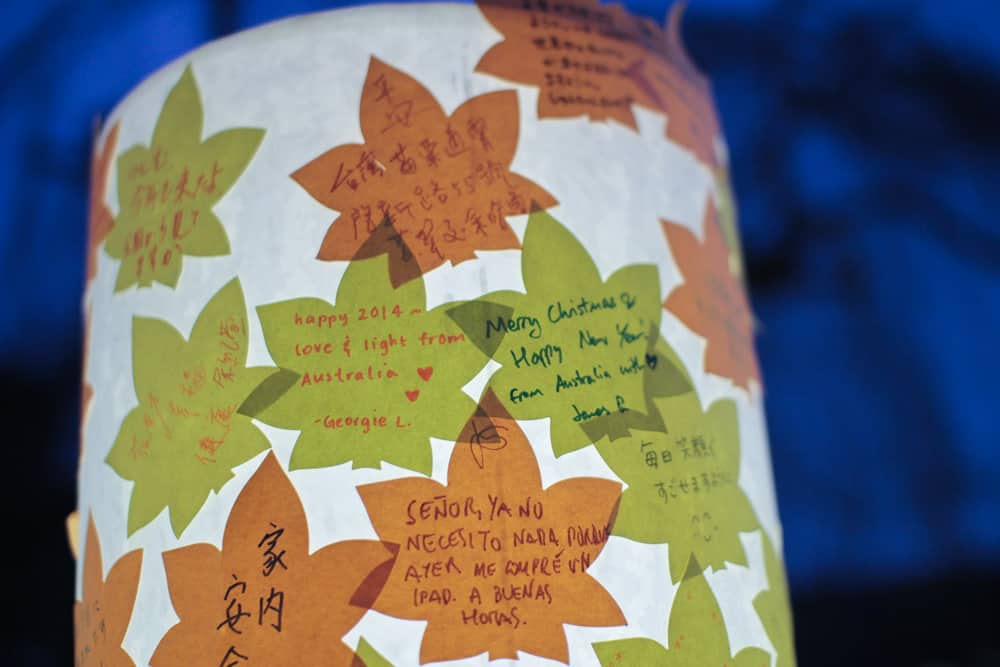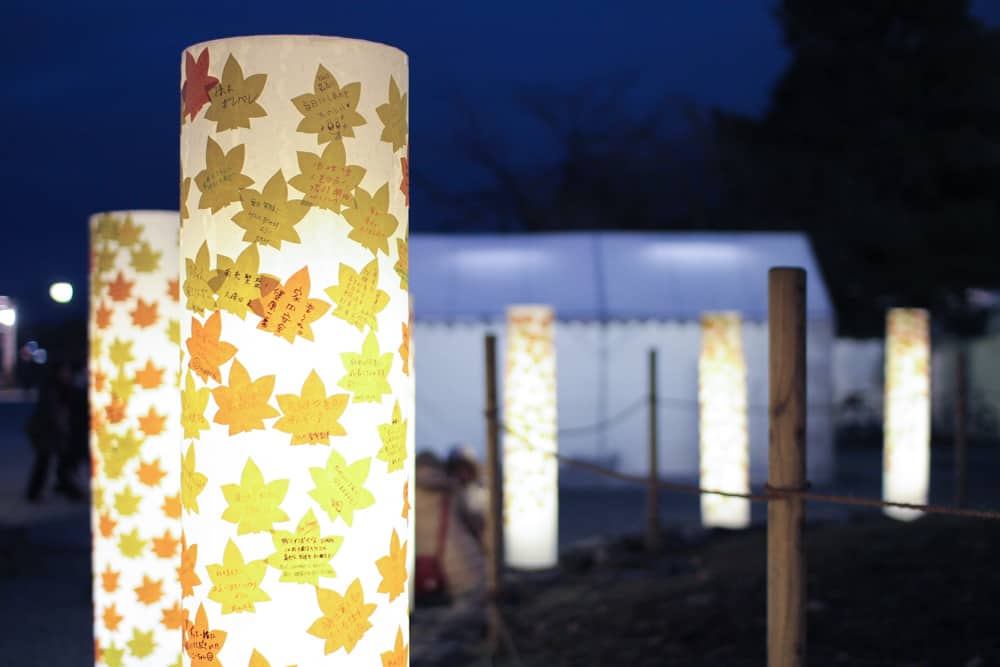 We spent the rest of the evening walking back to the main train station by following the lanterns down the paths. We made sure we walked through the bamboo forest again.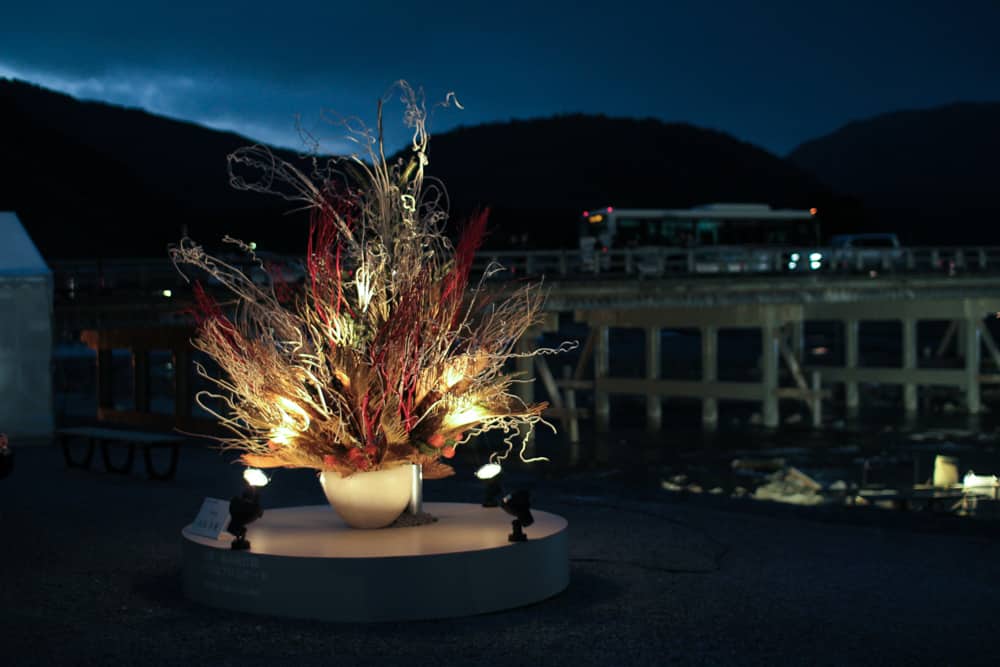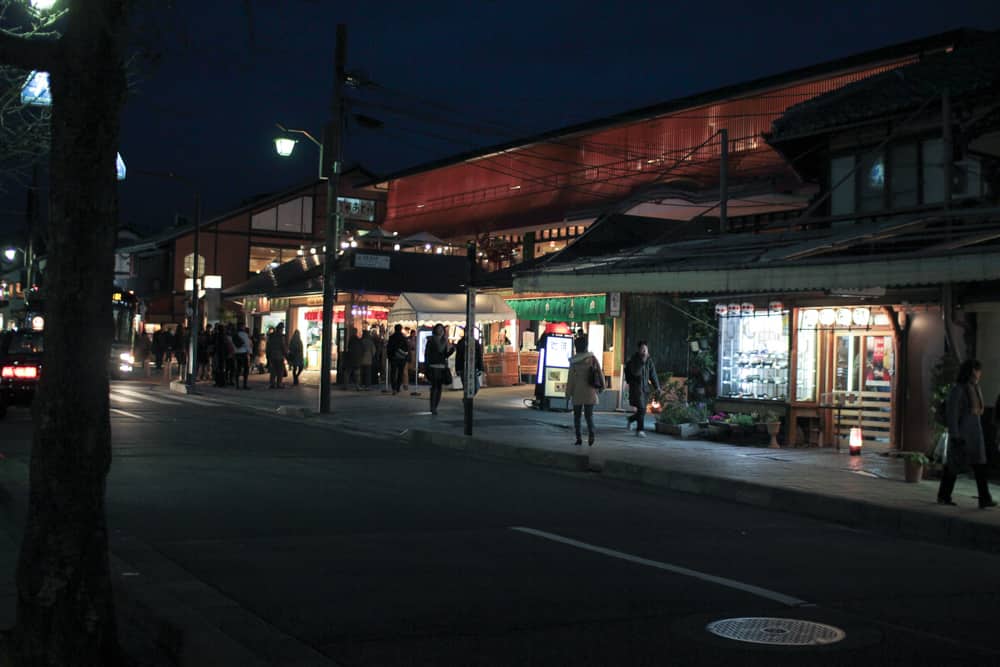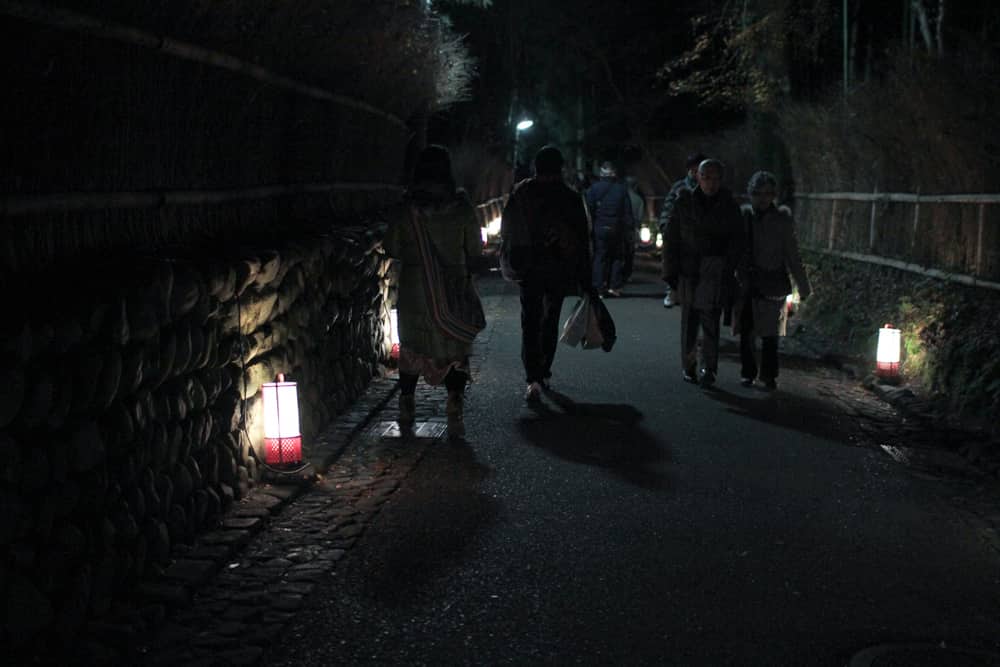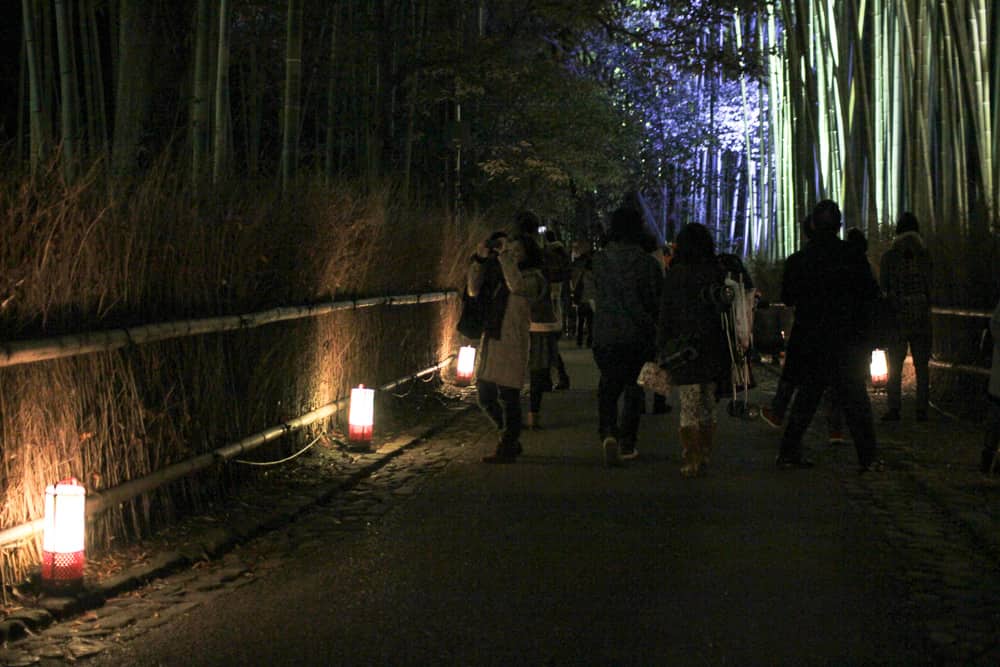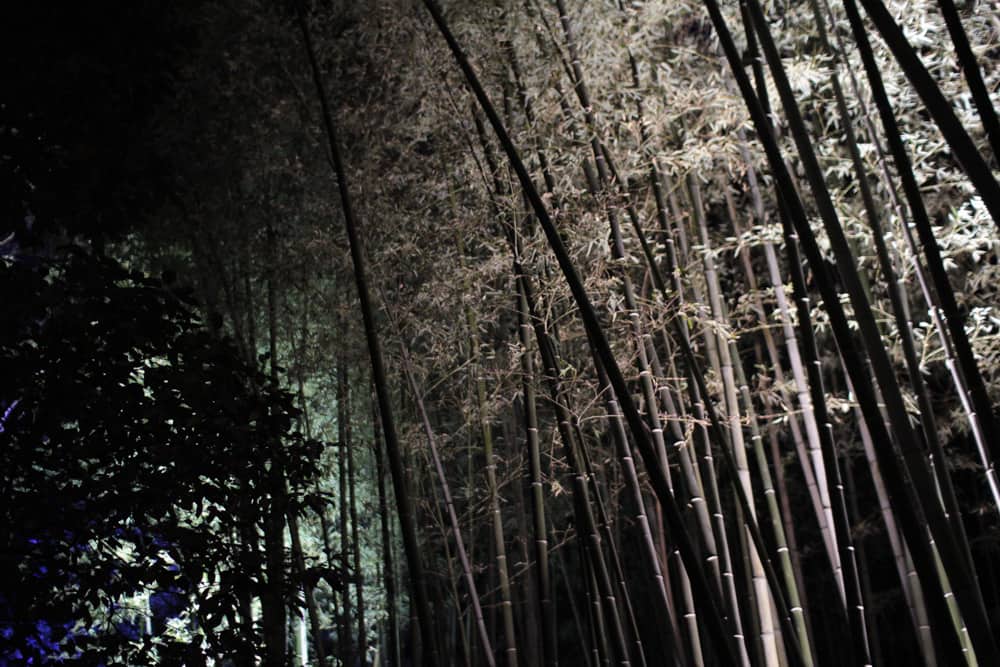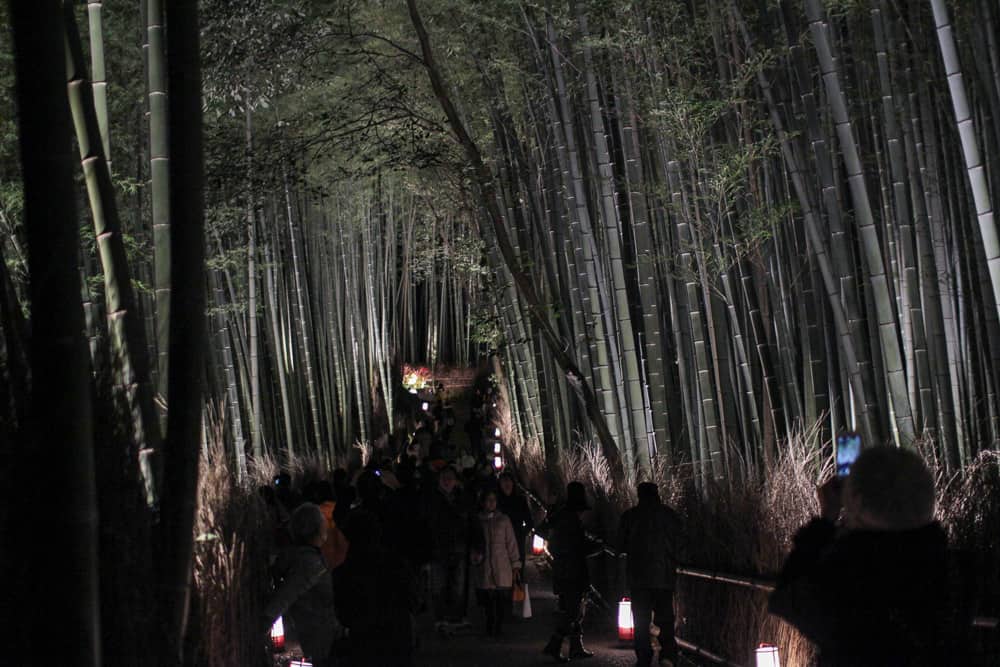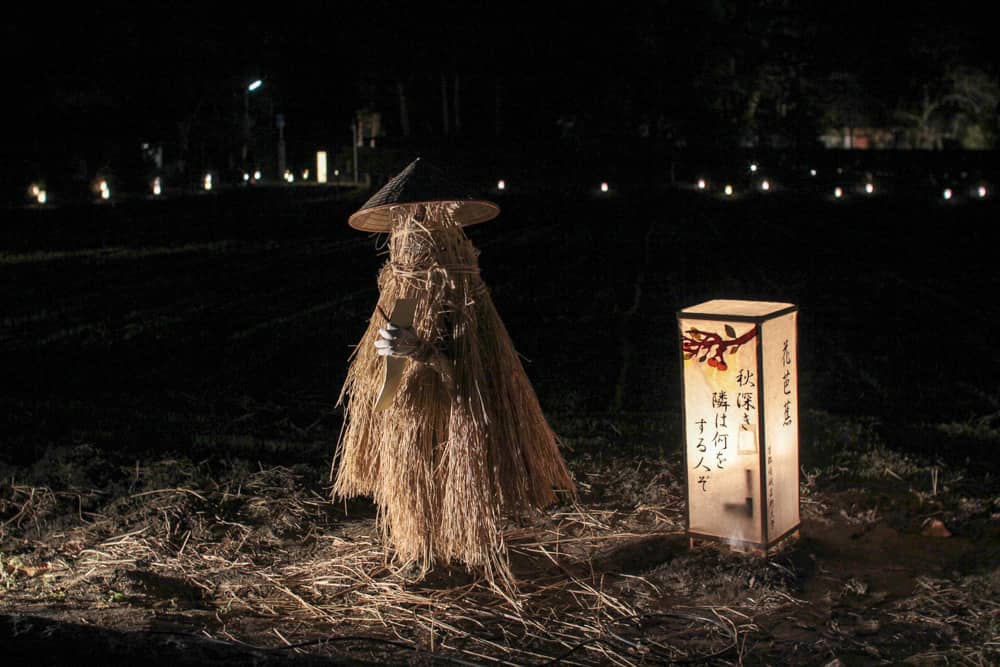 We were looking for something to eat on the way back home, but we hilariously decided to get McDonald's. I spotted an ebi burger, which translates to "prawn burger", and decided to get one of those with a grape Fanta.
Earlier in the day James pointed out that the food in Japan is not too sweet, not too salty… and tastes just great. In fact, I believe that the prawn burger was one of the best pieces of fast food I have tasted. Usually, I have my soda/carbonated drinks diluted with a lot of water because they are too sweet, too, but the grape Fanta was actually quite nice the way it was.