From Gujo to Tokyo
A few days ago James and I went to Gujo, which was insanely far from our hotel in Osaka. It took us about four hours to get there by bullet train and three local trains. When we arrived, we saw snow covering the ground and the mountains in the distance. By then we were already used to the cold weather. I should also mention that at the stations there are heated waiting rooms, and all the subway trains, railway trains (yep, there's a difference!) and bullet trains have heating.
After we picked up a map we headed to the Sample Village Iwasaki, the production centre for wax & plastic food models. In Japan (and in Japanese restaurants/eateries around the world), there are often fake food models in shop windows that are designed to look exactly like the real dish, so that you know what your food looks like and you don't have to pick and guess at the names of menu items. They became popular when restaurant owners realised their income was increasing with the use of the food replicas.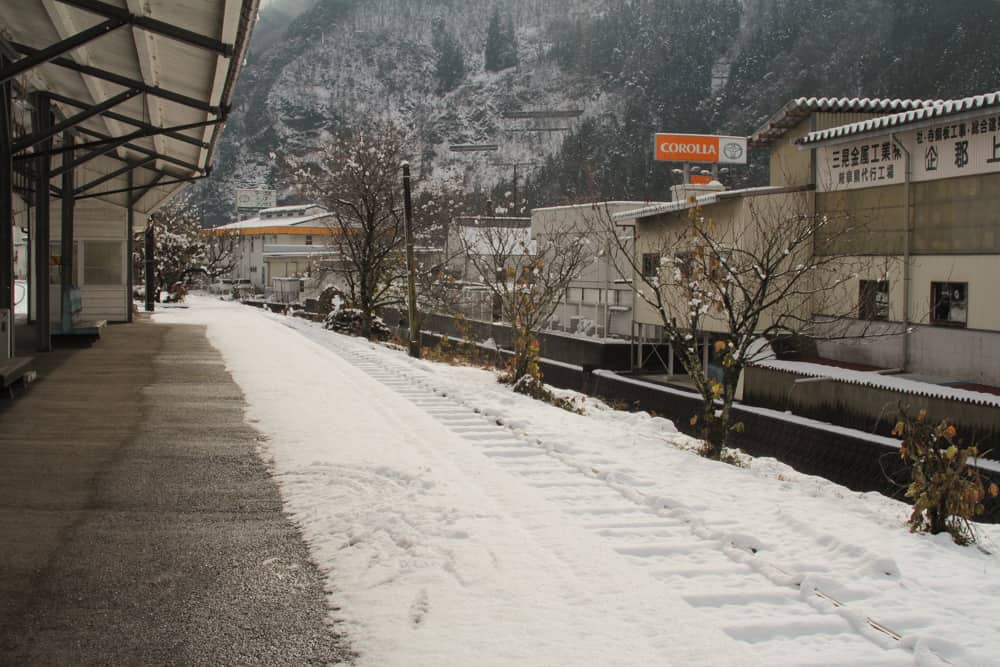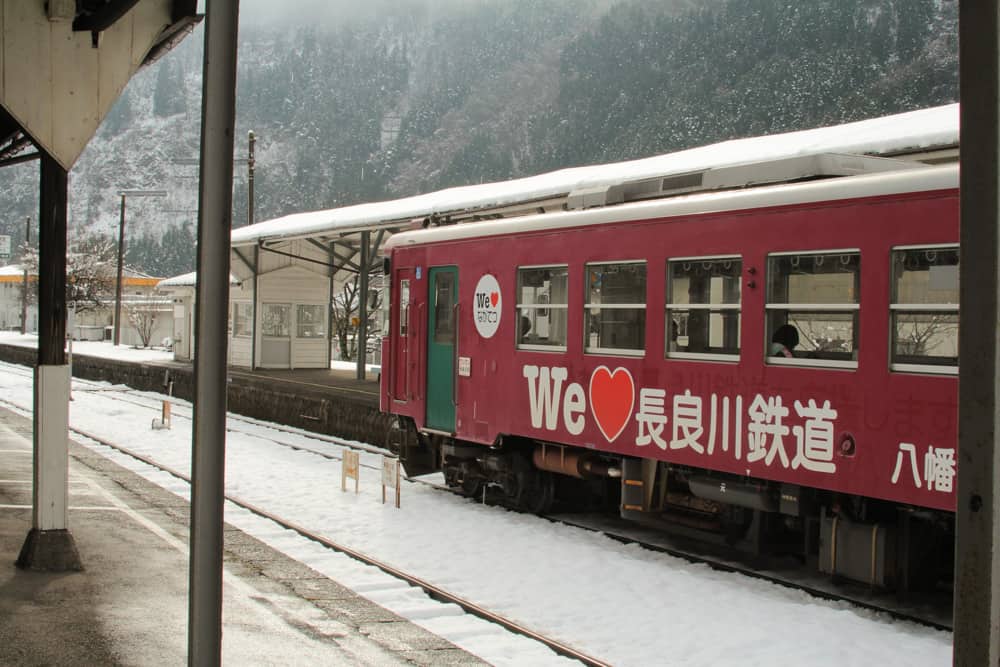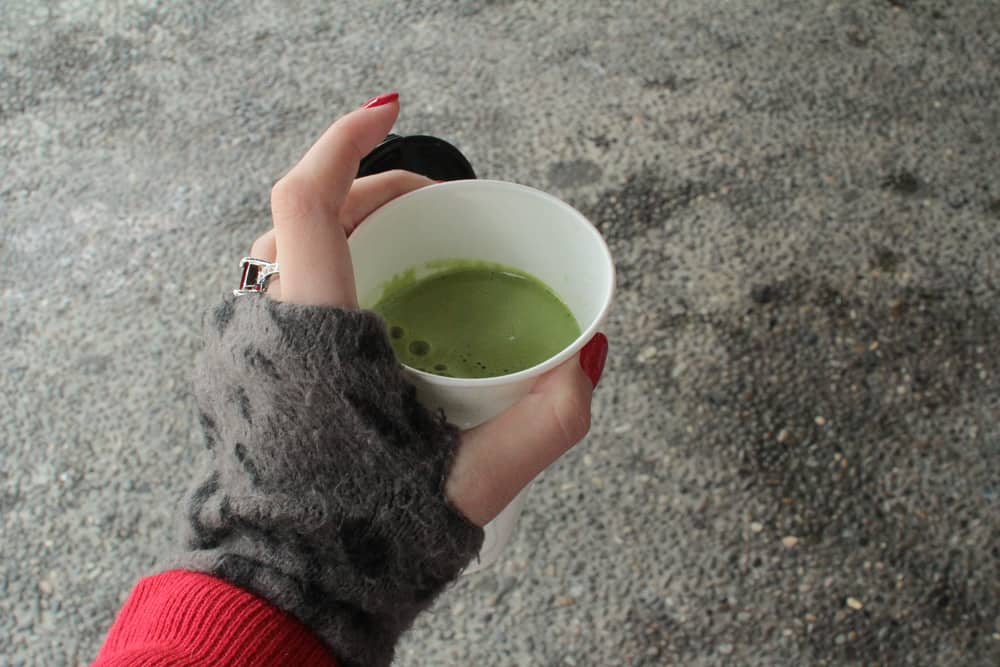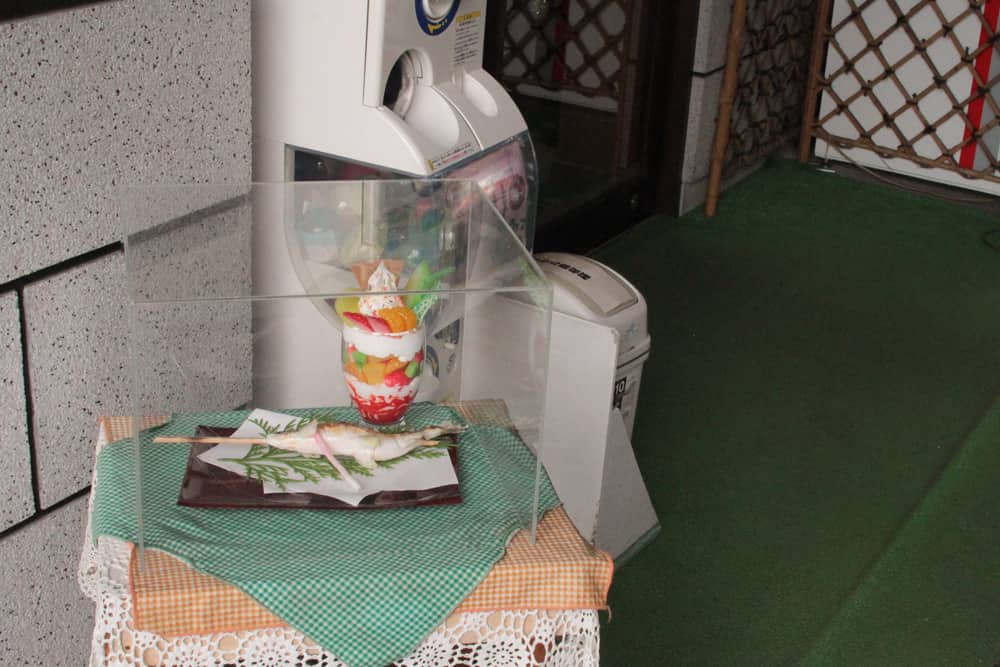 At Sample Village Iwasaki we were able to have a go at creating our own plastic food. James made a fruit tart and I made a parfait. We were also shown how prawn tempura and lettuce were made with wax in hot water. It was amazing watching the way the demonstrator pulled the floating puddle of wax under the water and it expanded into a long elliptical shape. She then rolled it into a ball of lettuce, tossing it into cold water to harden the wax. :O I didn't take any photos inside because I didn't want to be rude. They might not have liked it. But they were extremely thrilled that we travelled a long way to visit.
They had a bunch of items on sale and a little exhibit of how some of the model fish were made. I bought a bunch of keyrings for my friends and family. I was tempted to get a huge bowl of some model food but it would probably only be sitting as a decoration in our house so I decided against it. I'm not really fond of buying things that only serve as decoration without any specific use. It tickles the hoarding monster inside me, and I really hate owning a lot of stuff that doesn't have much use. :X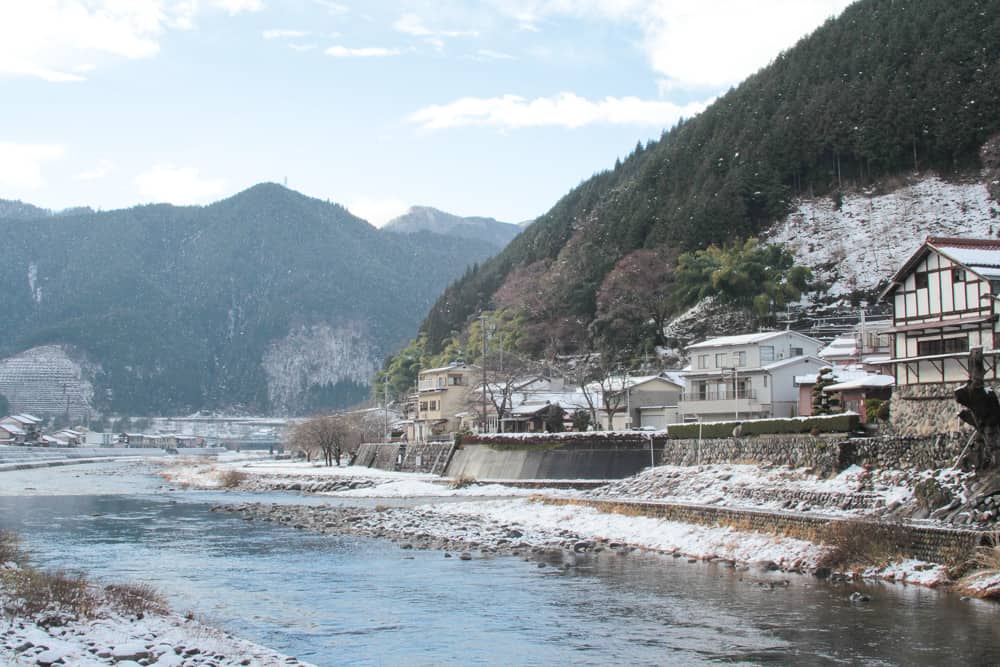 Afterwards, we walked out into the snow again and walked to Gujo-Hachiman castle, the highest point in the city. I was wearing two pairs of stockings under my boots and although my boots are extremely sturdy, they are not waterproof, so I ended up with wet feet after some time. James bought some new waterproof sneakers in Hong Kong so he was wearing those to test their claim, and his feet thankfully survived the journey. James and I haven't seen snow since 2007 (which was back in high school), and James was so amazed he kept occasionally reaching down to make snowballs.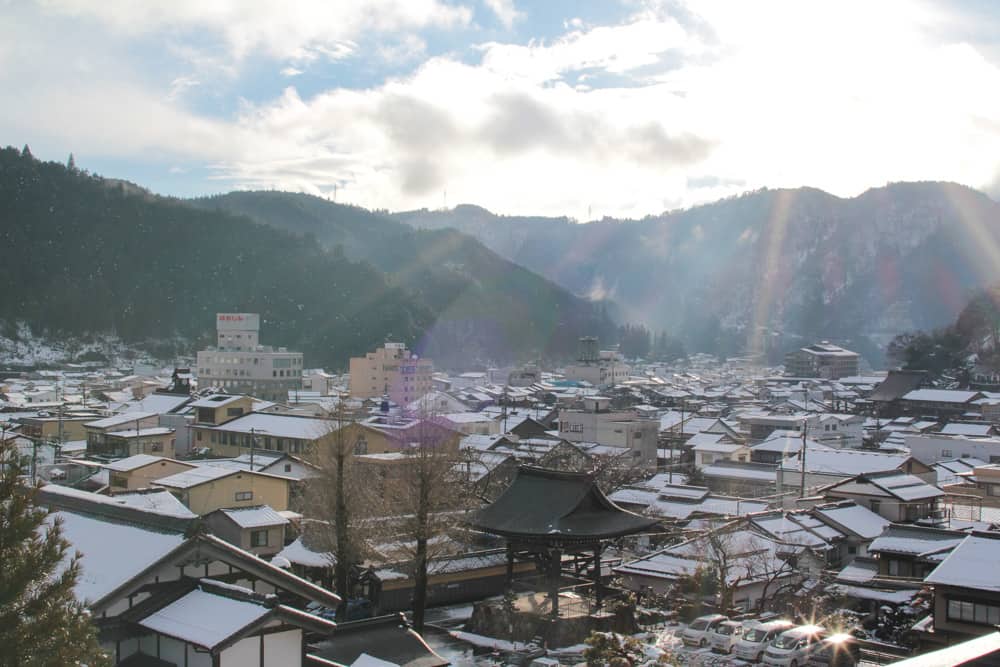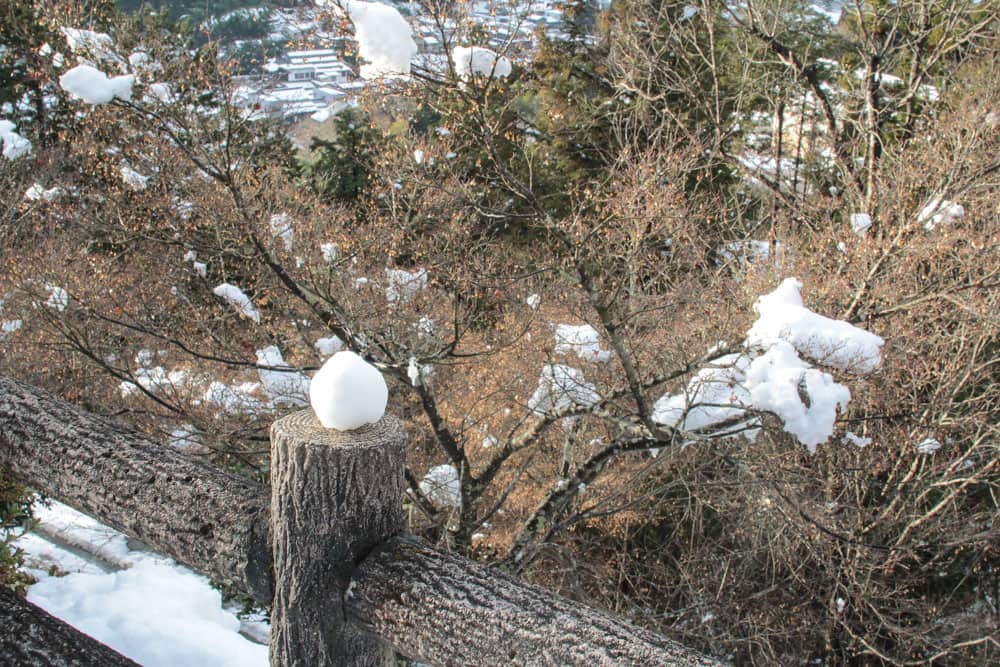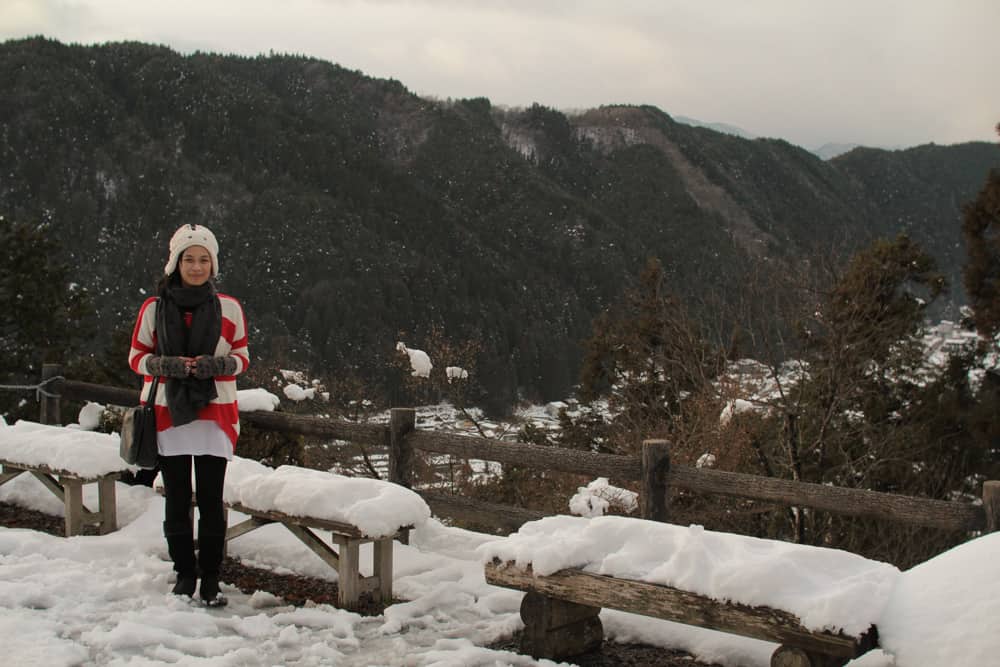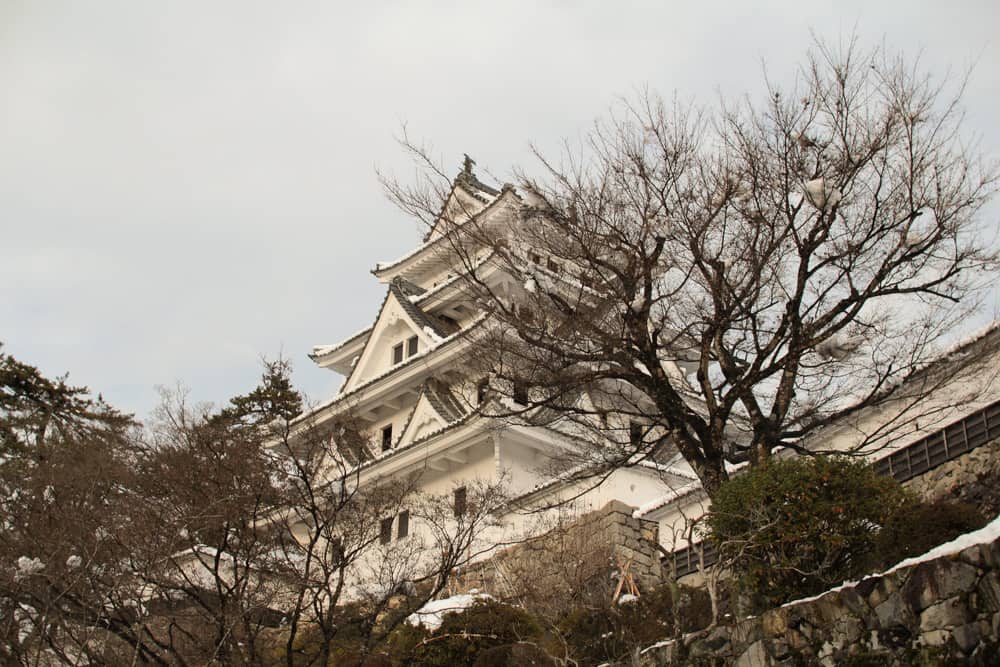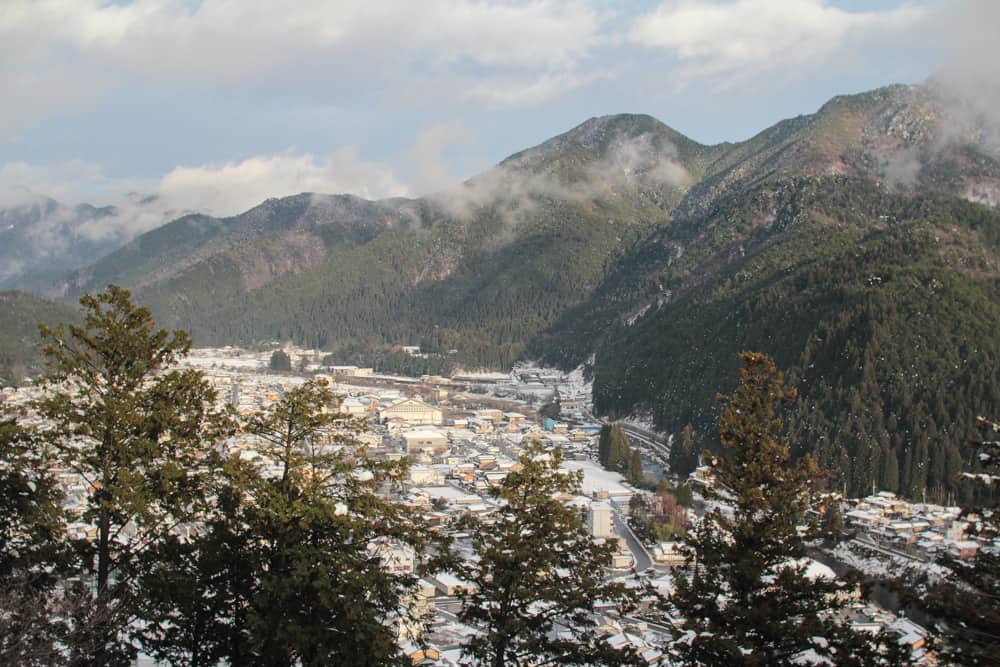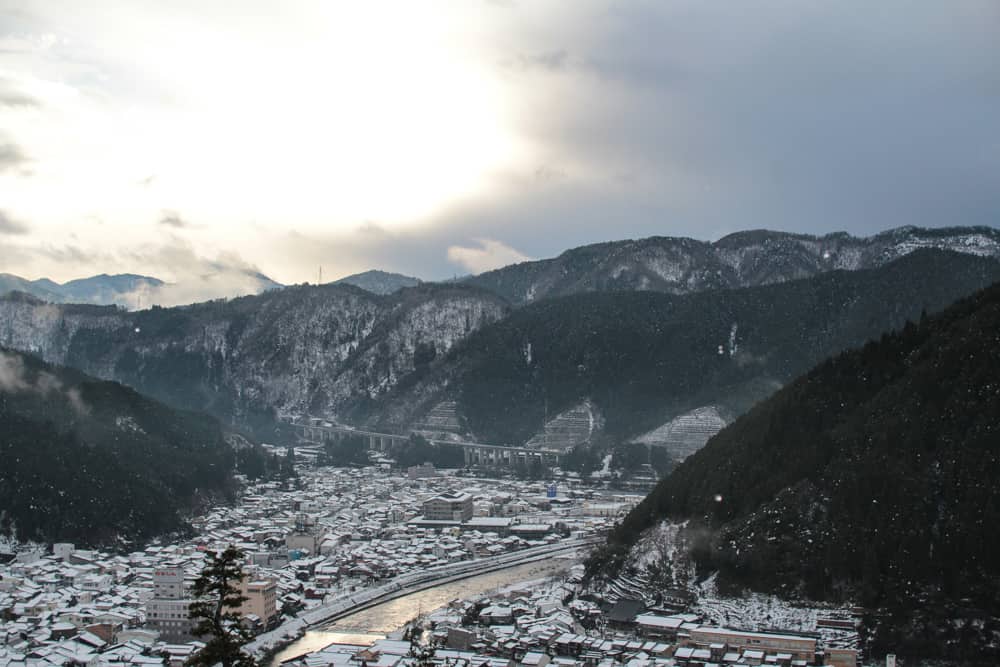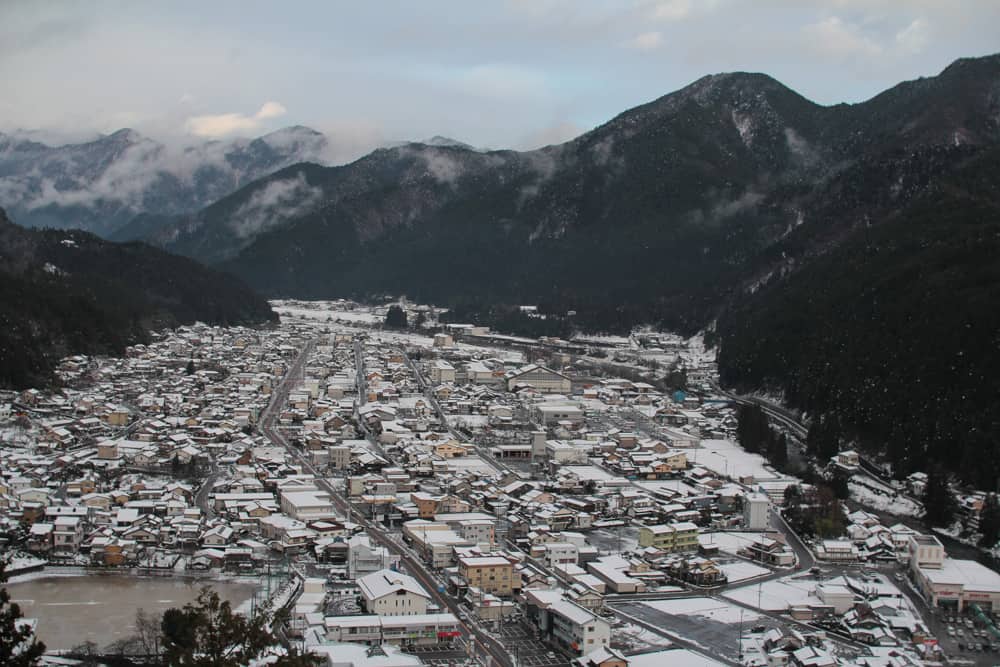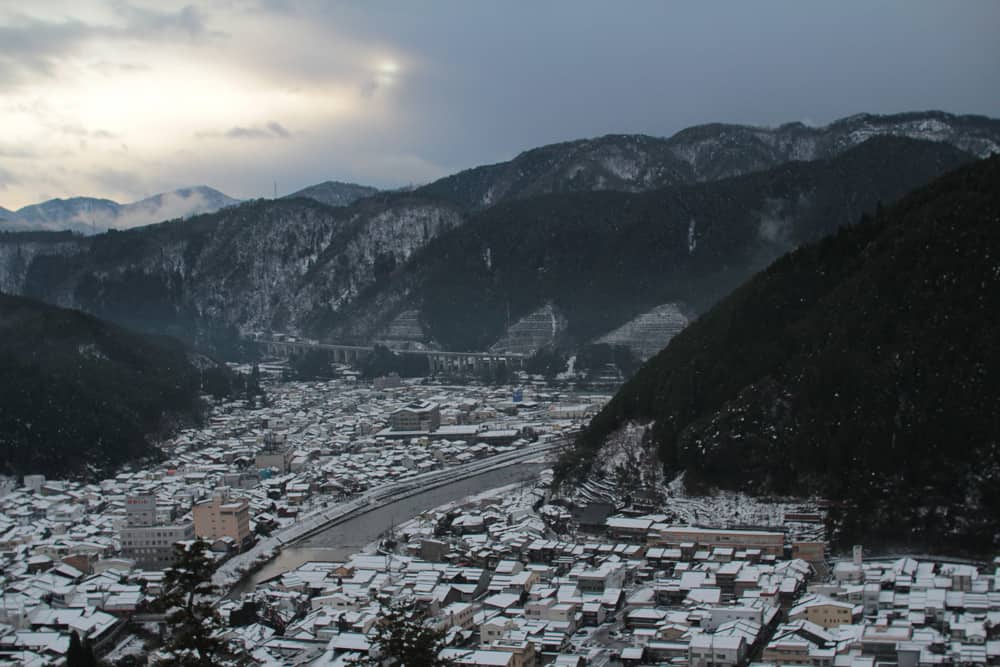 The view from the top of the castle was wonderful. We could see all the small houses topped with snow, and it got really sunny just before the sun set. Entry to the castle was a few hundred yen, but it was certainly worth it for the view. After admiring the view, we decided to make it back down the mountain before it got too dark. The sun sets way too fast here.
The next day I bought some new shoes in Kyoto because I didn't want to wear my wet boots. I really hate shoe shopping because my feet are really small and it is just very hard to find shoes that fit my feet. Japanese people have small feet, though, so it wasn't too much of an issue. But they also seem to like their high heels so I ended up buying two heeled boots. They were only ¥3000 which wasn't too bad.
We spent the rest of the day in the Nishiki Market browsing all the food and souvenirs. It was a nice change from the bright lights in Shinsaibashi.
The next day we were off to Tokyo, but before we caught the bullet train we checked out of our hotel and went to the Monkey Park in Arashiyama. We weren't allowed to feed them, and we were advised not to look them in the eye and to stay at least a few metres away from them. We had to walk up a mountain to see the majority of the monkeys. They were really cute and interesting to watch.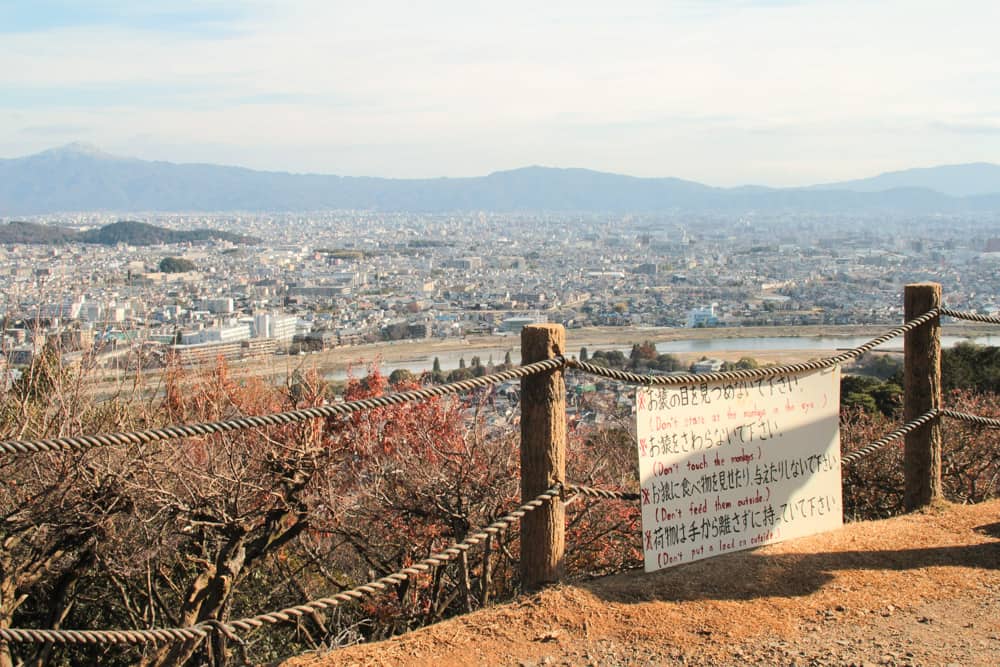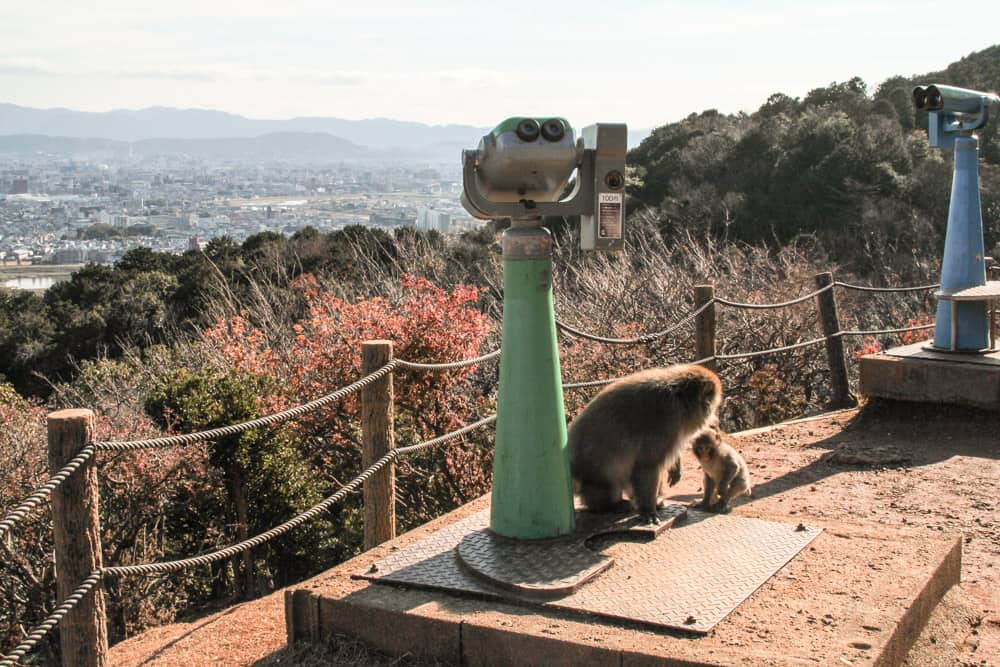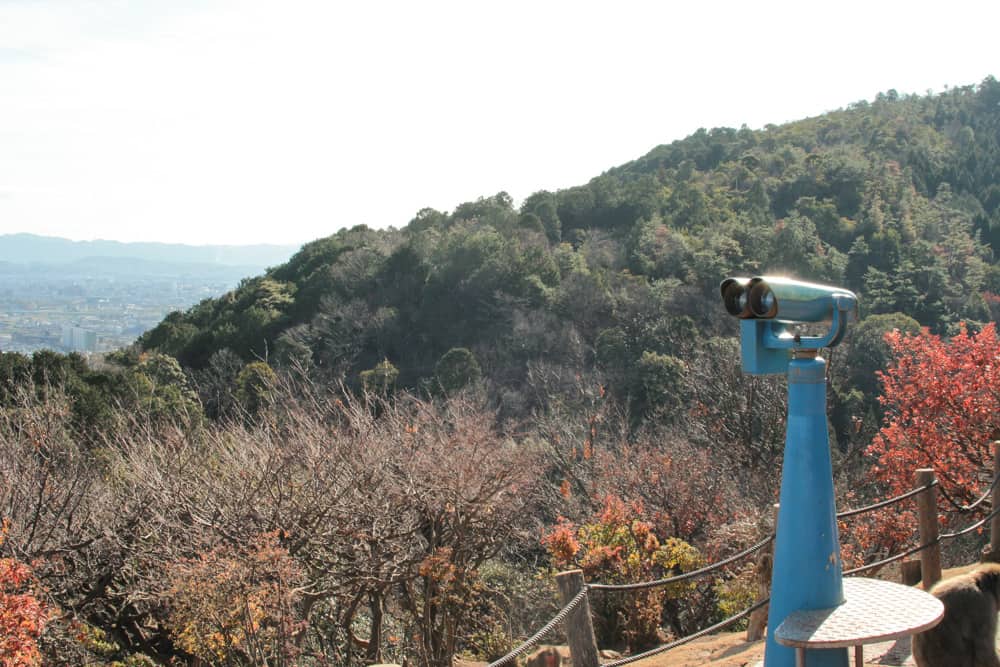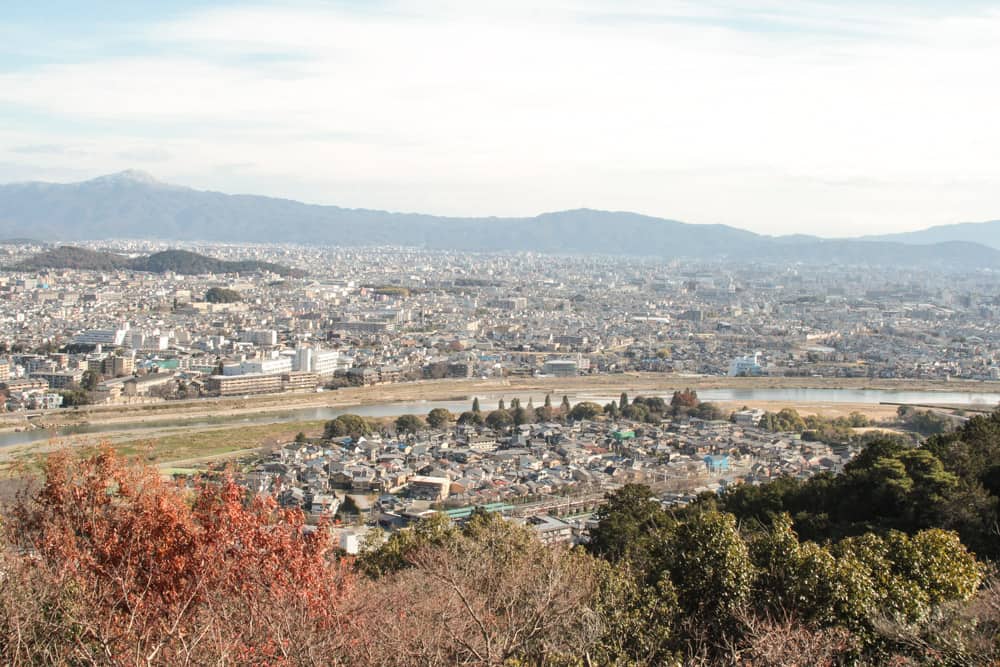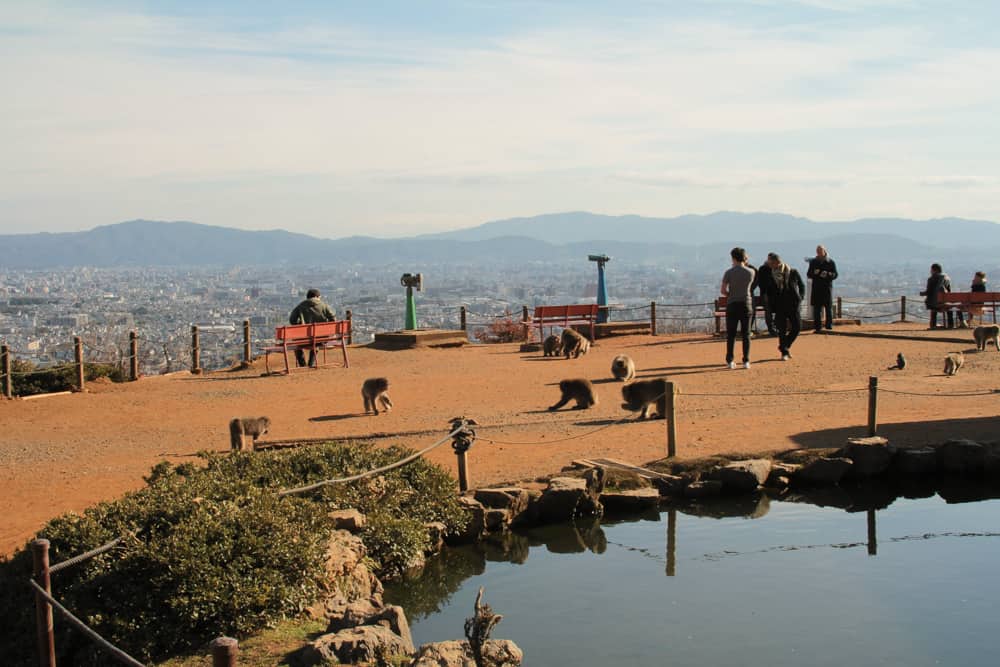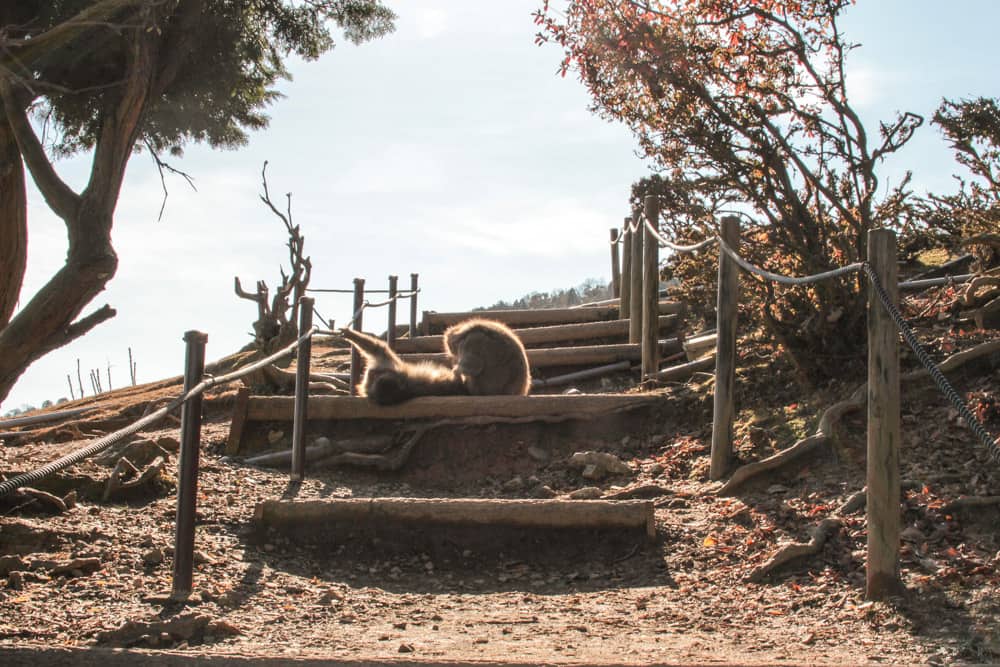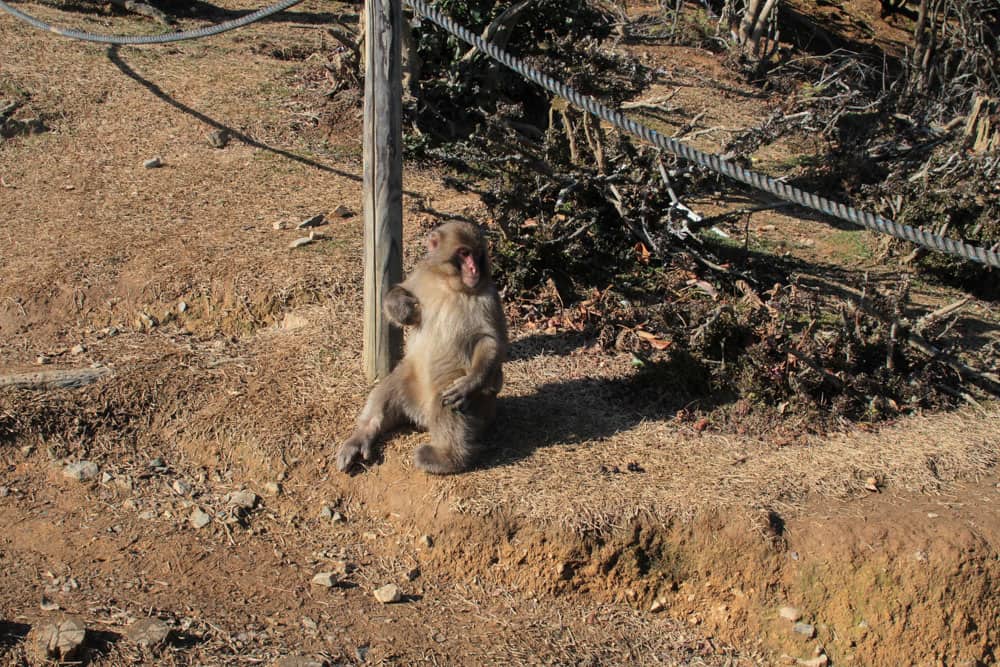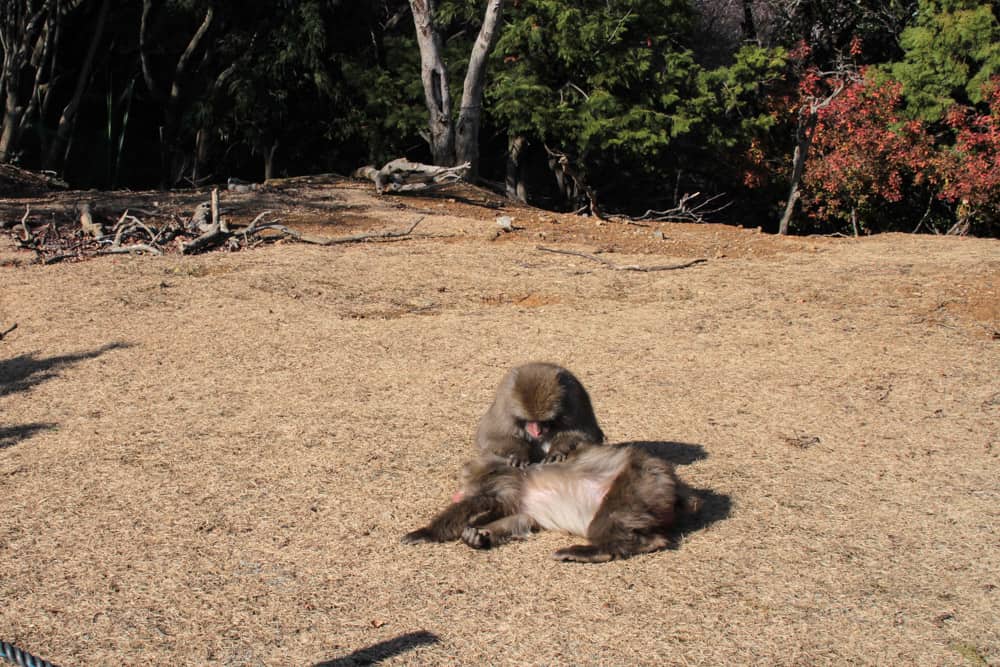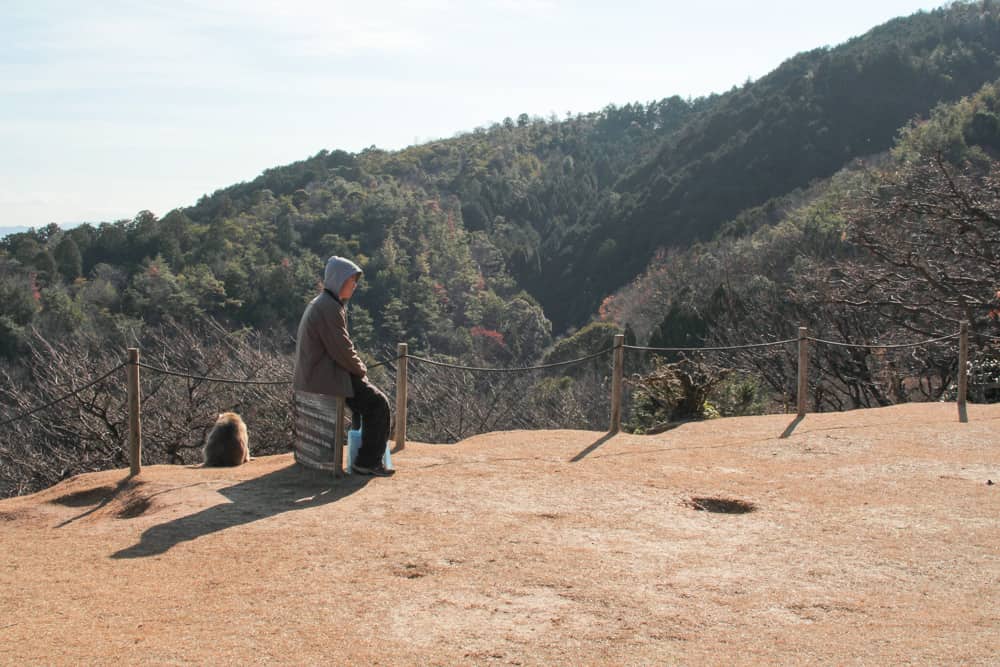 The train ride to Tokyo was really tiring, for some reason. It took four hours to get there. We checked into our apartment near Bakurocho station and have been there for the past couple of days. Tokyo is a lot more exciting than Osaka, that's for sure. The station was crazy busy, full of people at around 6:00pm. Yesterday we ate breakfast at Denny's and went to Skytree Town.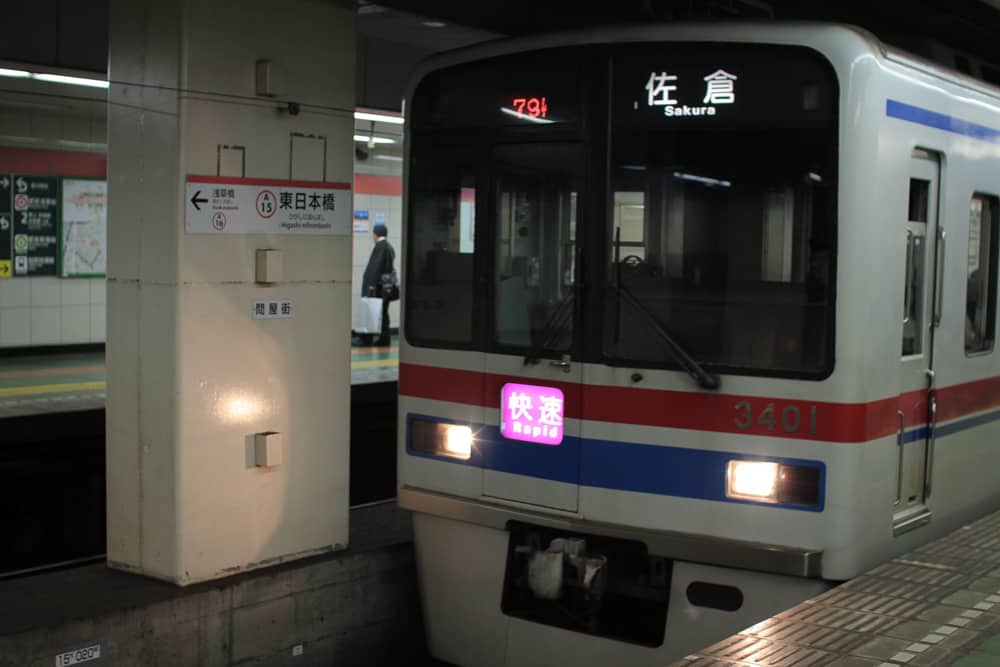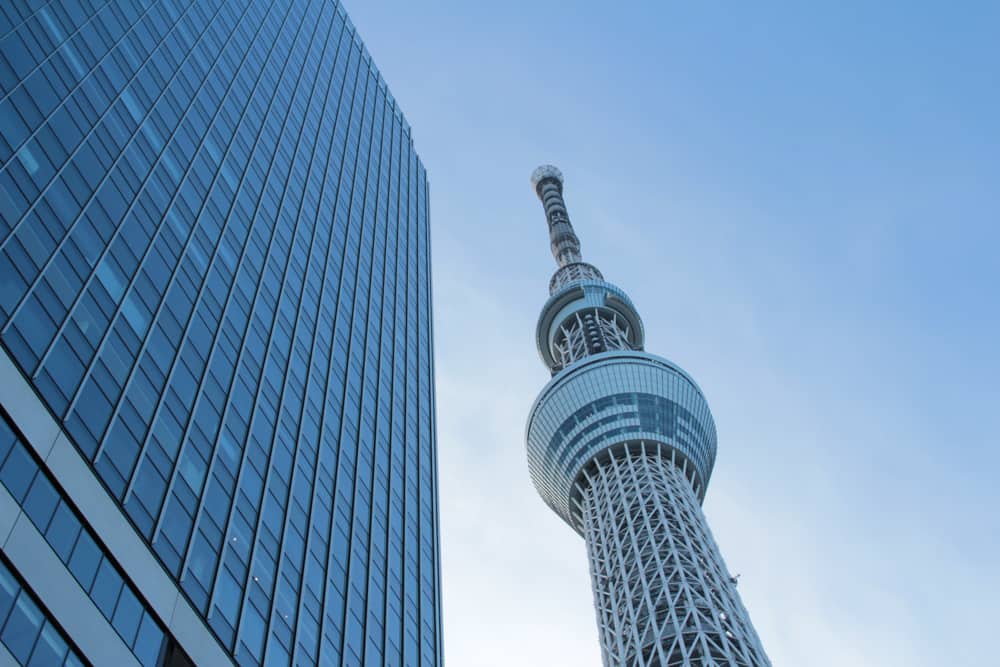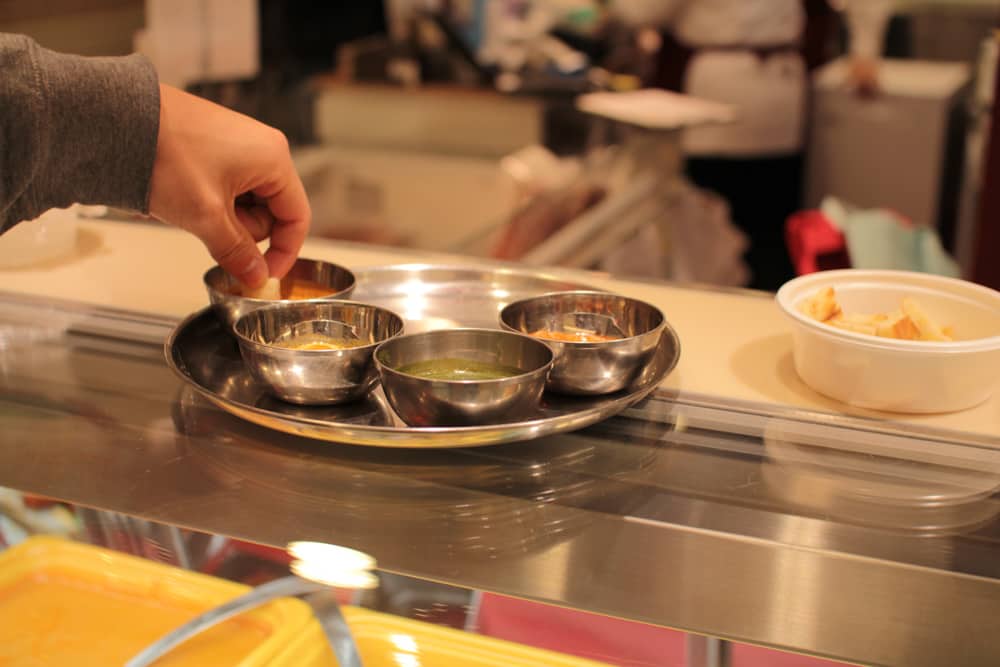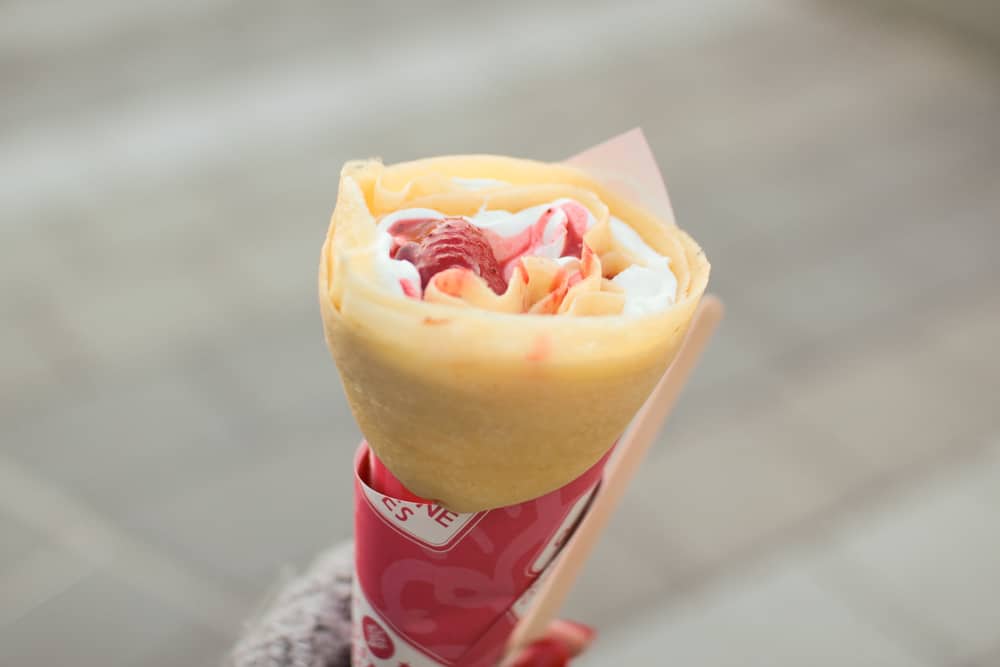 We had crepes in the late afternoon. We were going to go to Sumida Aquarium but it didn't look that interesting and was also really expensive so we walked home for fun, and when we got home James cooked some spaghetti with the groceries we bought that morning.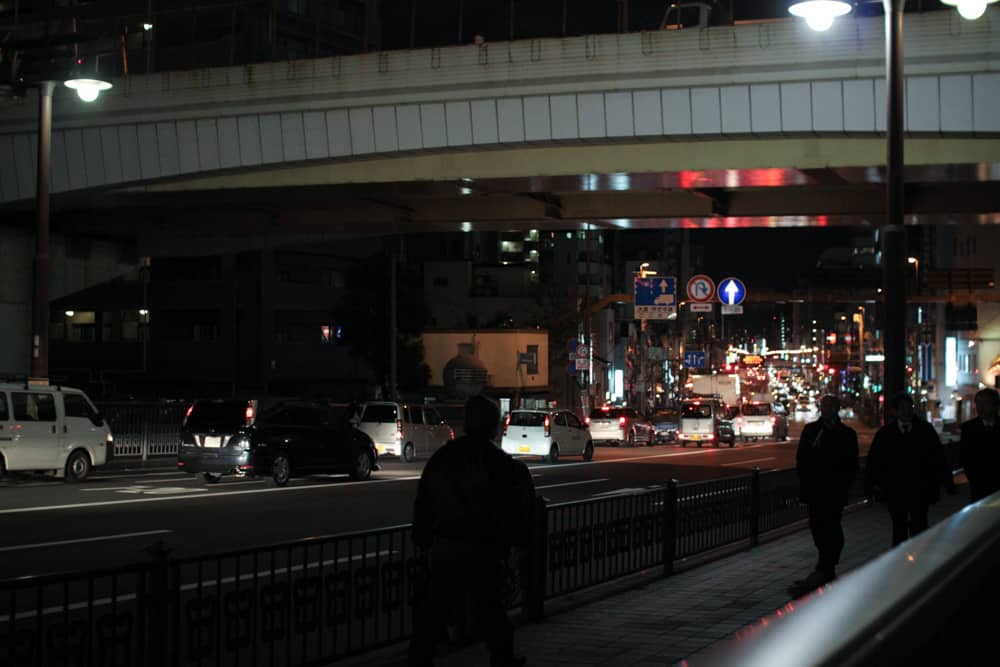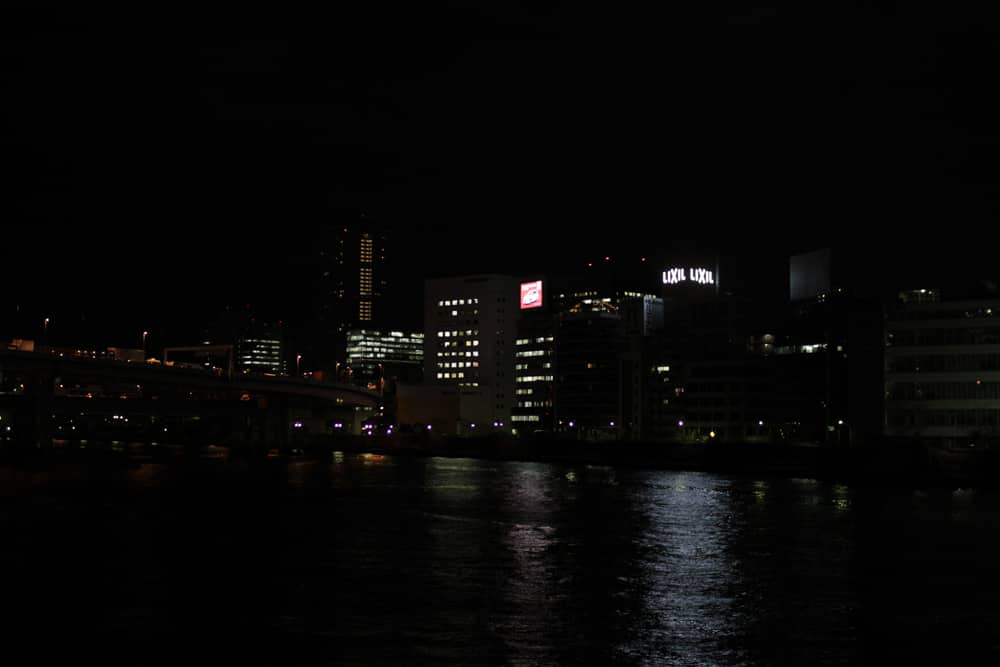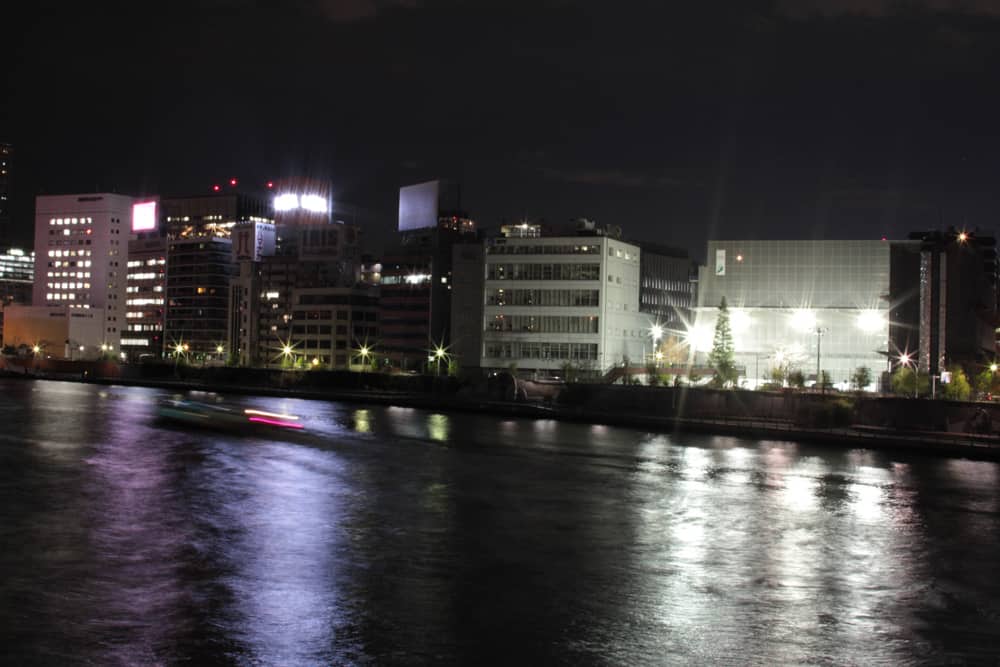 Hope you all have a merry Christmas! :)