🚋 Hello, San Francisco! (part 1 of 2)
About two weeks ago were in San Francisco for a few days, the first part of our USA trip! Since then we drove through Yosemite and Mammoth Lakes (where we stayed for a night), stayed in Las Vegas for a couple of nights, spent three days in Boston, five in New York, and now we are in Miami! 🌴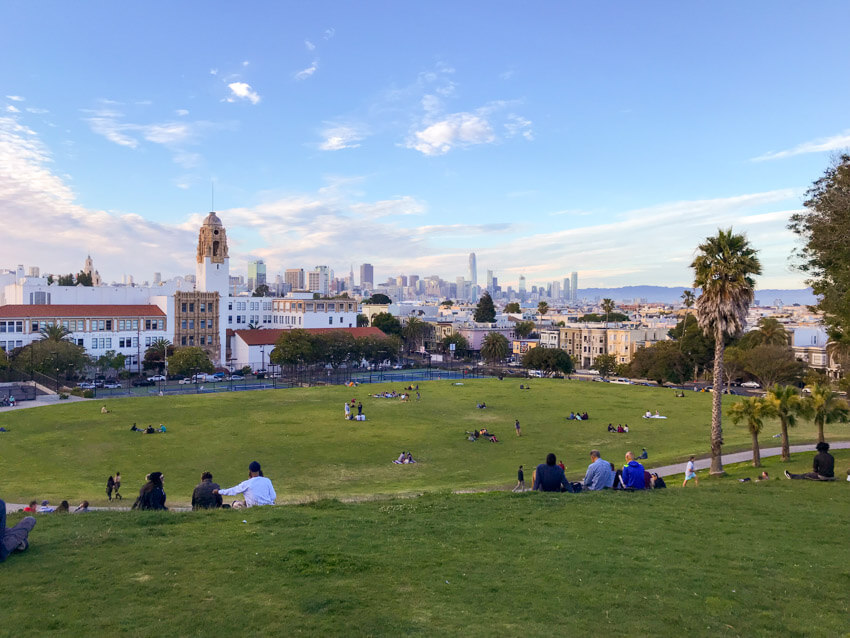 Of course, I blog about all my travel adventures, and this is the San Francisco edition. 🙂 I decided to split it into two parts because there were a lot of photos, even though there wasn't a lot of text. But people (myself included) freak out at tiny scrollbars, so. 🤪 I tried not to go too crazy with the photos – not like that time many years ago that I put in like a hundred fish photos along with other photos when I went to an aquarium in Japan… 🤨
So. The fourteen-hour flight from Sydney to Los Angeles was, of course, gruelling. 😩 From Los Angeles we had to change for a flight to San Francisco. It was my second flight to LAX and after the first one (which was just for a work trip to San Diego) I was dreading it a lot. It was much better though, as we booked premium economy flights and had a little extra leg room and some good food and excellent service, but getting sleep was just flat out hard. We'd tried to adjust our body clocks by sleeping early and waking up insanely early in the days before our trip, which would (hopefully) force us to sleep on the plane, but it was difficult.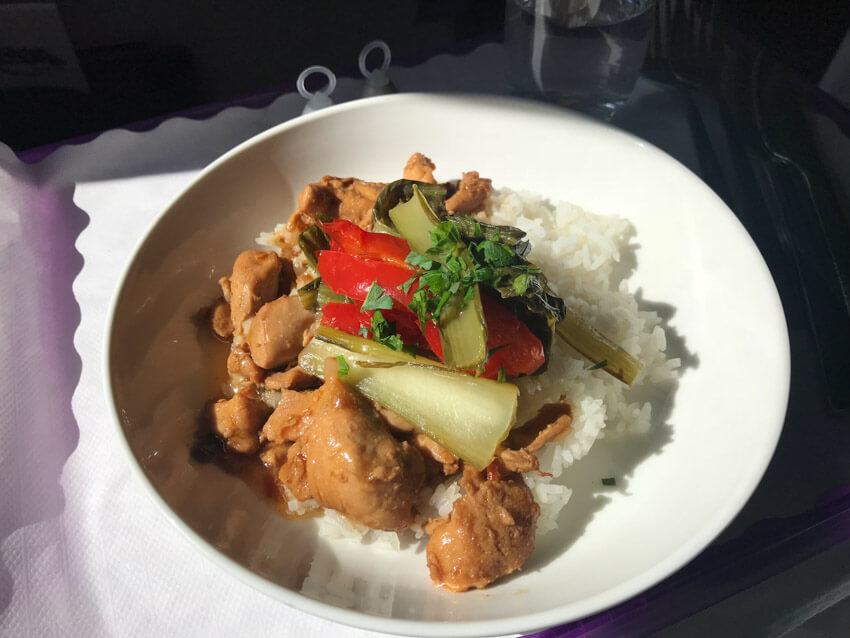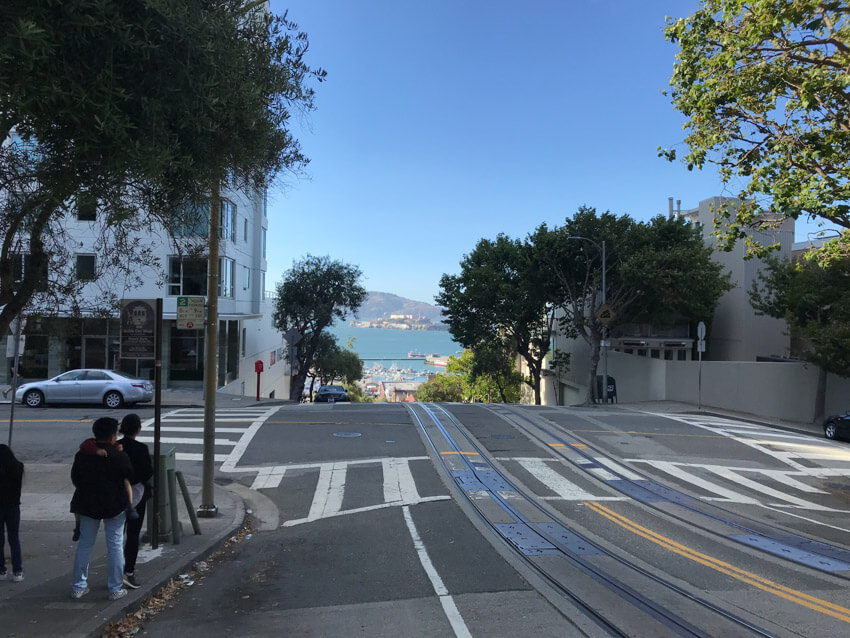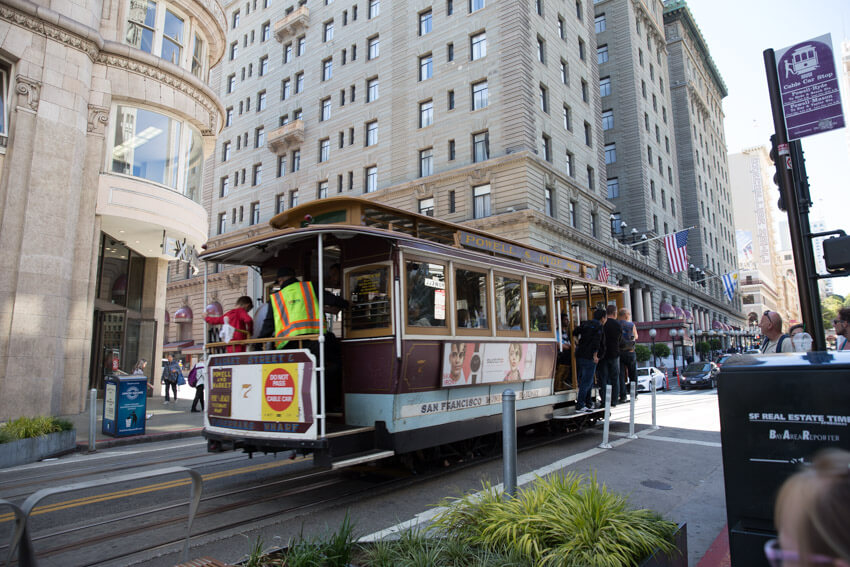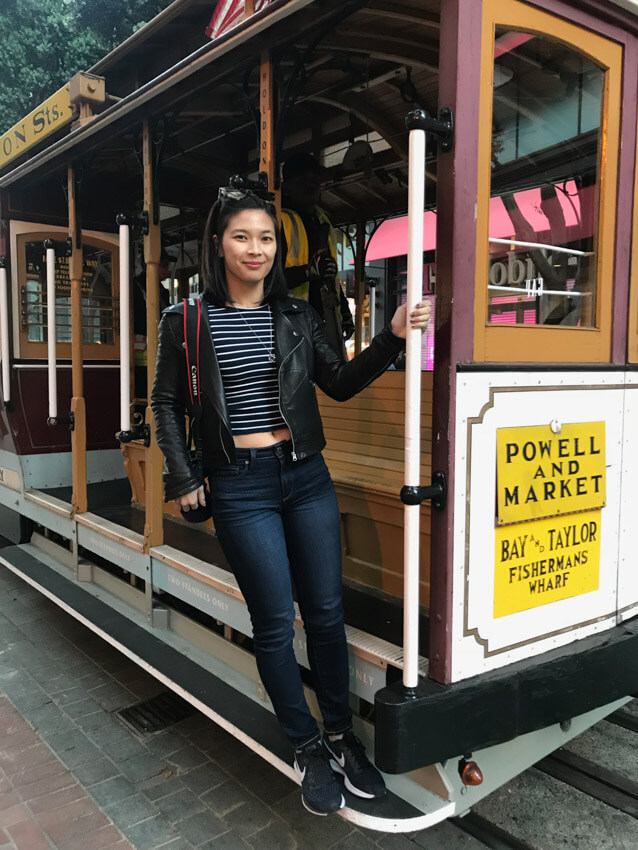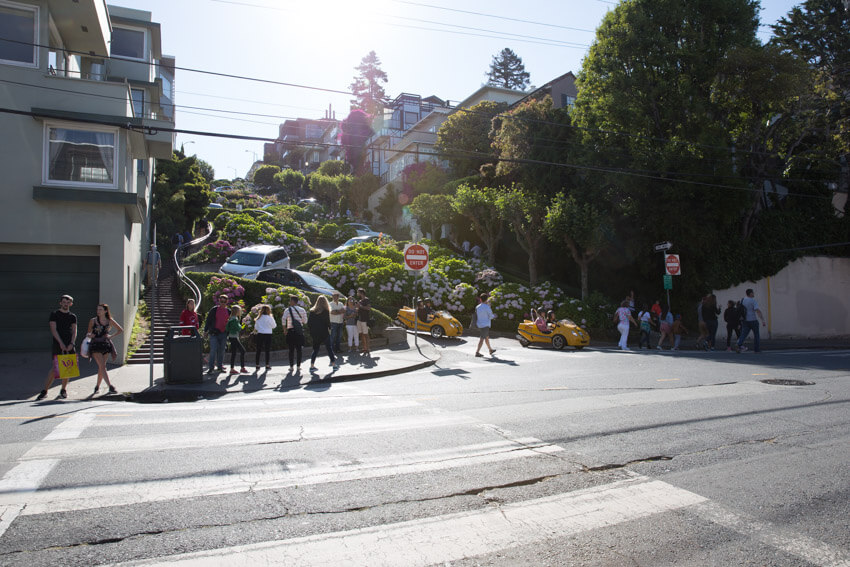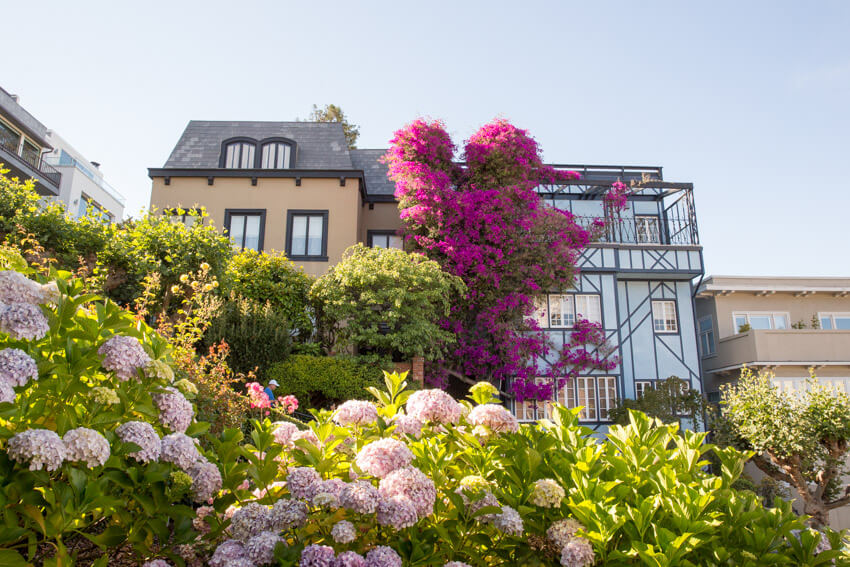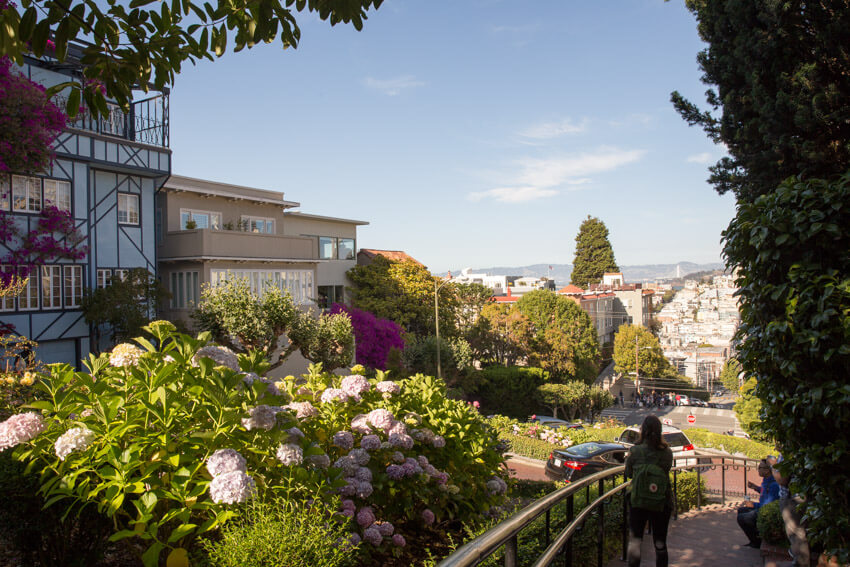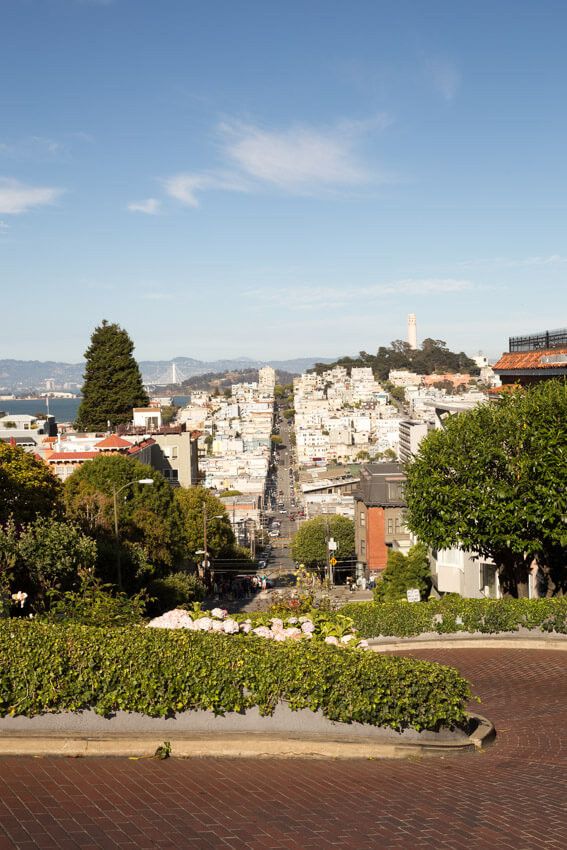 Thursday, Day 1: Out on the town
We landed in the morning, having gone back in time (it was like the Thursday that never ended). But we had a layover and didn't actually get to San Francisco until the afternoon. Hungry, we got something to eat, and hopped on the cable car and explored the touristy area of the city, checked out the zigzag road on Lombard Street, and visited Pier 39 yet only saw one of the famous sea lions. That was pretty much our first afternoon/evening.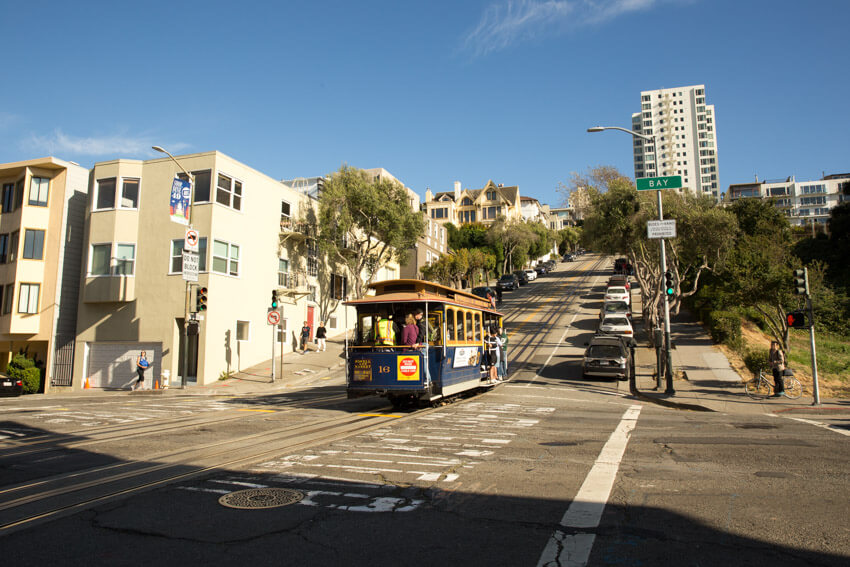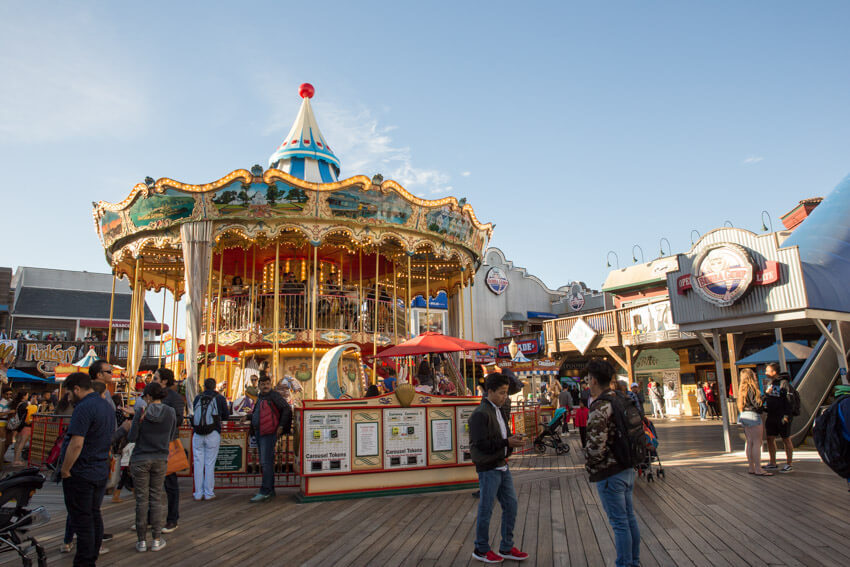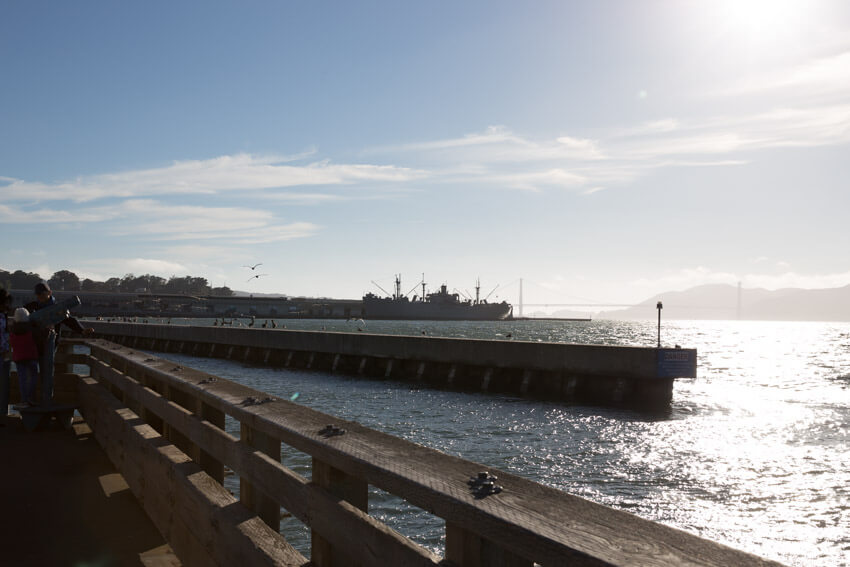 It was a really tiring afternoon, and I dozed off on the cable car too. We slept at a reasonable time, though, and I think when we woke up on the second day we didn't feel too jet lagged, which was great!
Friday, Day 2: Sunnyvale, meeting Olivia, Museum of Ice Cream, and meeting Amy
On the second day, we caught a train – the Caltrain – to Sunnyvale. The Caltrain travels fairly long distances between cities. Our trip to Sunnyvale was about an hour long, which can be quite a long way to travel. We passed a lot of office buildings for technology companies along the way. This was all very new to me – for some reason it felt strange for technology companies to have their base in suburban areas.
"But if you have 13,000 employees in the one company, where are you going to put them? You can't fit them in the city," Nick said. He had a point – I had never seen it that way. An exception to the technology companies in suburban areas is the Salesforce building, a skyscraper in downtown San Francisco.
We made our way to the Apple Visitor Center at Apple Park campus, where Nick bought one of their special edition t-shirts. I hardly have any intention of buying anything when I visit a physical Apple store, but I always enjoy looking at the products that I don't already own. I have been eyeing the electric blue Apple Watch band though, and I have a slight fear that soon it will no longer be available. It's not a colour that they always have. My current watch band is the cosmos blue colour, a deep blue with a hint of grey. I'm a sucker for interesting shades of blue, though, and the electric blue is that bright blue I often get drawn to. I just don't know if I really need another watch band, but I suspect it might be cheaper to buy overseas.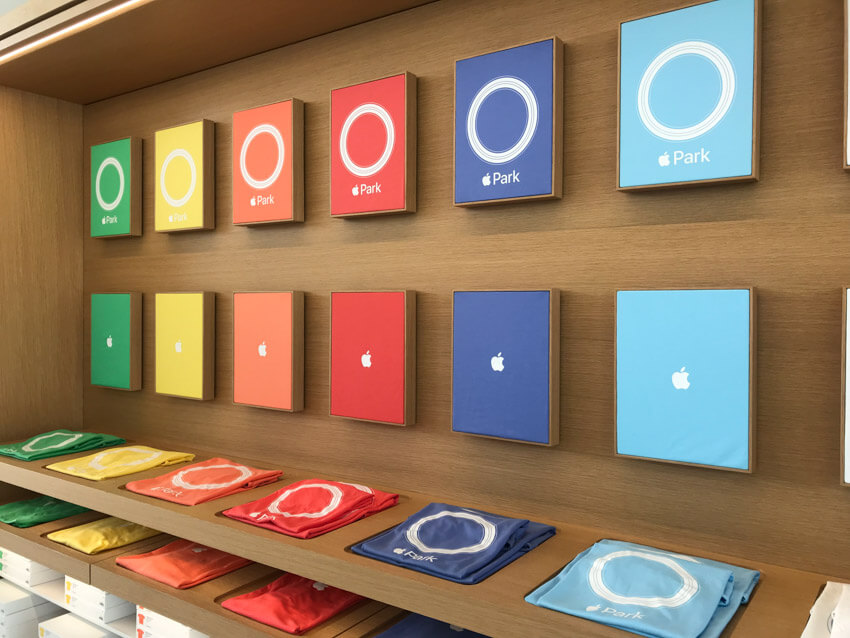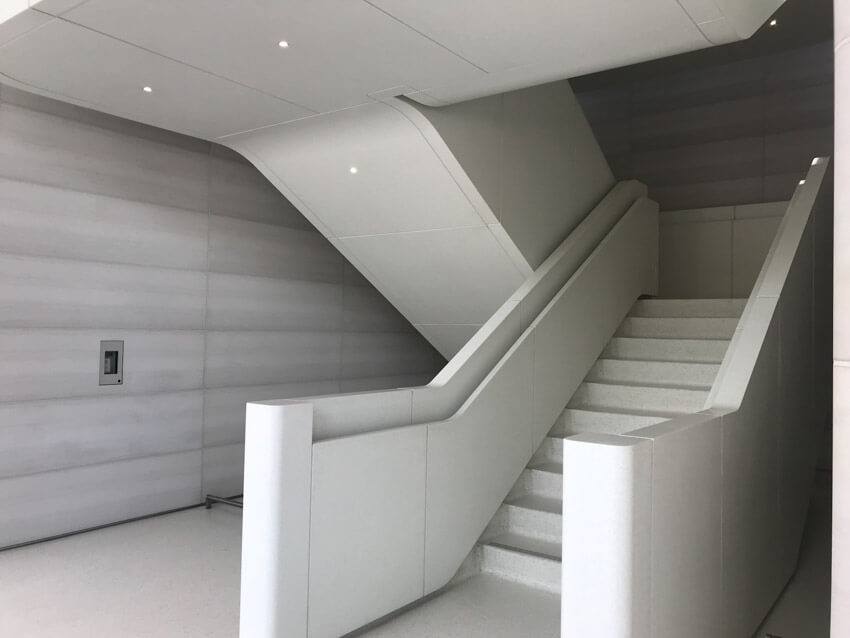 We had coffee at their cafe, Caffe Macs (coffee was good!), and went upstairs and looked around on the roof deck. You couldn't really see into the Apple Park campus from there, but we observed employees walking in via the reception.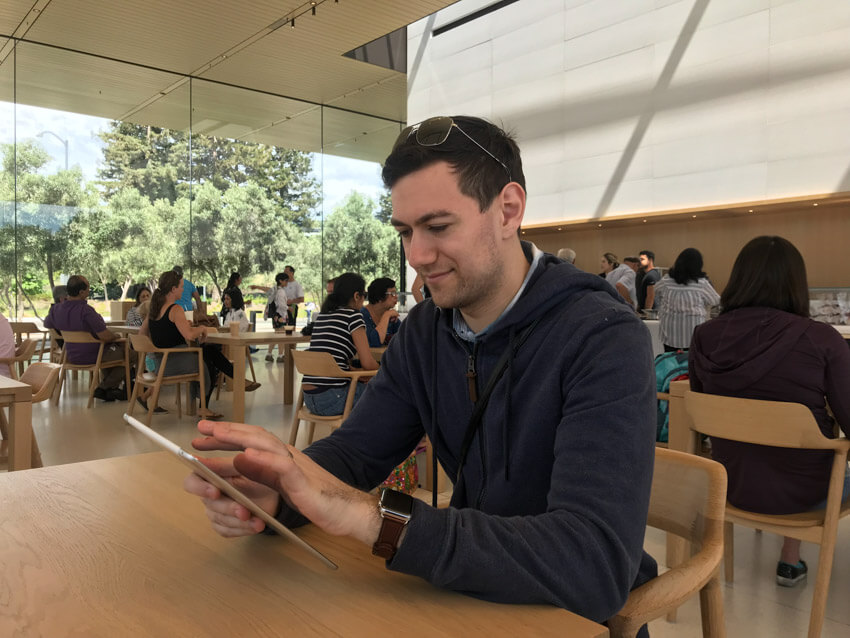 We met up with my friend Olivia, one of my blogger/internet friends. We started chatting online a few years ago and this was our first time meeting each other in person. I actually interviewed Olivia as part of my Hey Girlfriend! series in April. 🙌 We had lunch at an Italian/American restaurant – it was OK, Olivia did warn us that there weren't many good food options – and popped by Philz Coffee afterwards.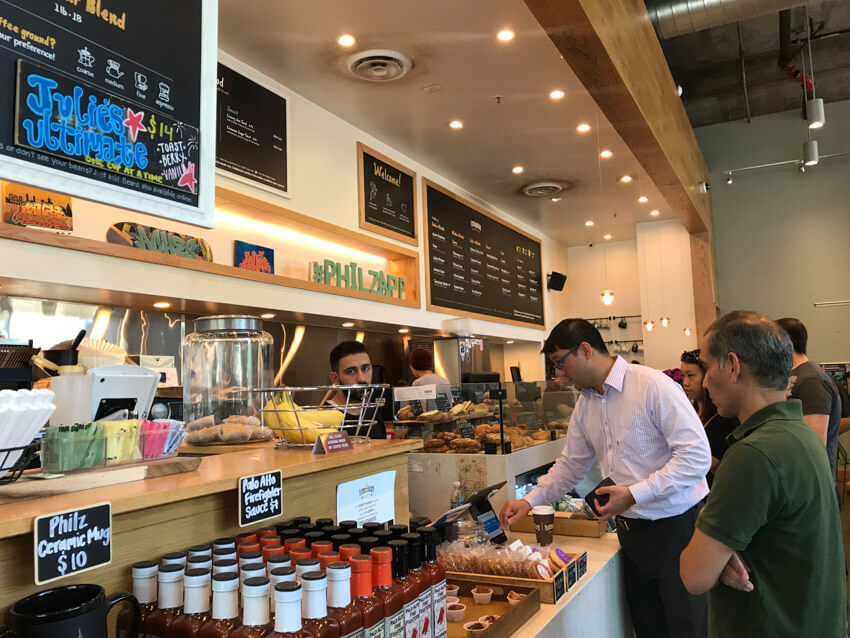 It was hot in Sunnyvale. Much warmer compared to the cool weather we had been experiencing in San Francisco. The heat was a… warm welcome, hah. I dislike summer and heat, but I do like summer clothes, chilled beverages, and the sun in general. 🌞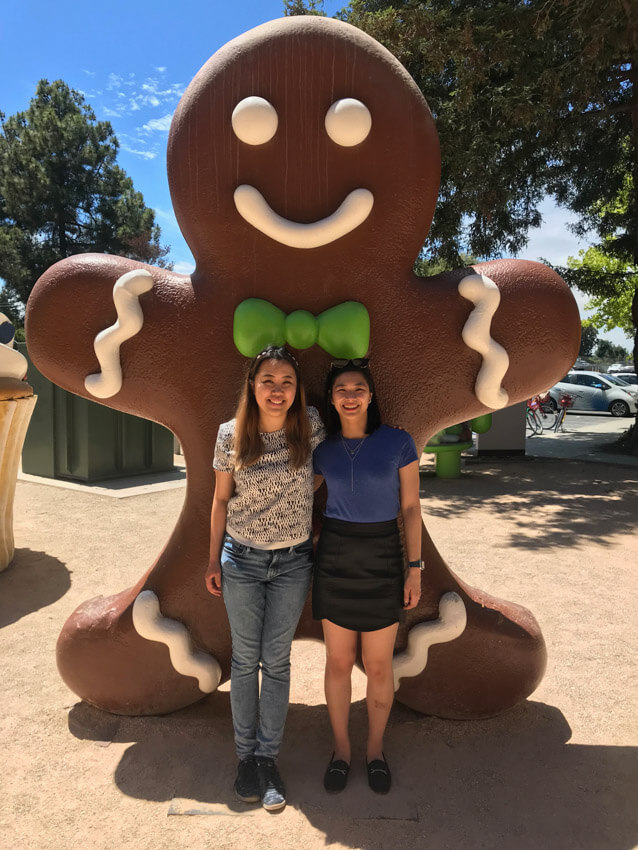 Olivia drove us to the Google Visitor Center where we took photos at the Android sculptures lawn. Each sculpture represented a different Android version, and I was surprised that I knew most of them. I noticed that they attempted to put a bit of green in each sculpture, but not in all of them. There was a tiny green circle in the Froyo sculpture! I couldn't spot any green in the Eclair sculpture (and I didn't take a photo because it looked a bit ugly and worn down), maybe it would have looked too weird.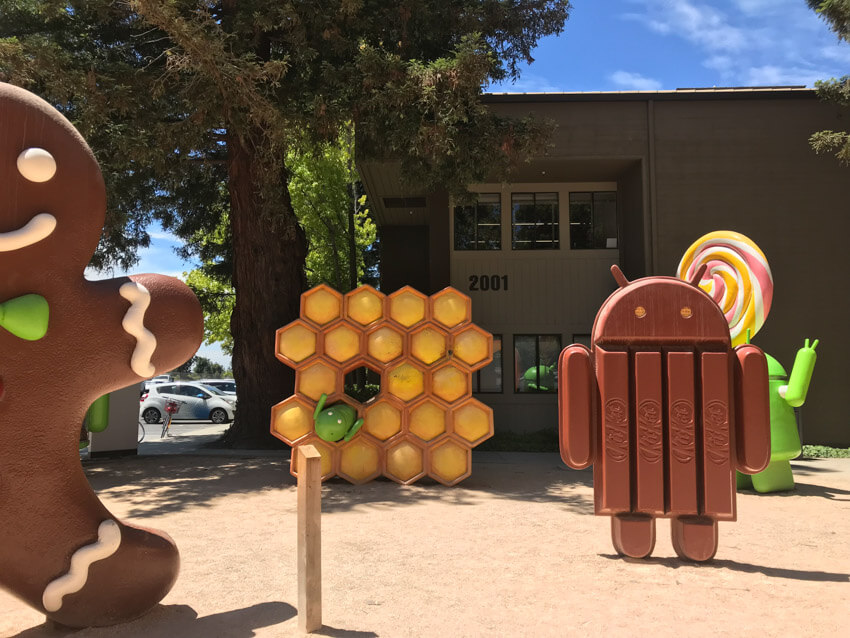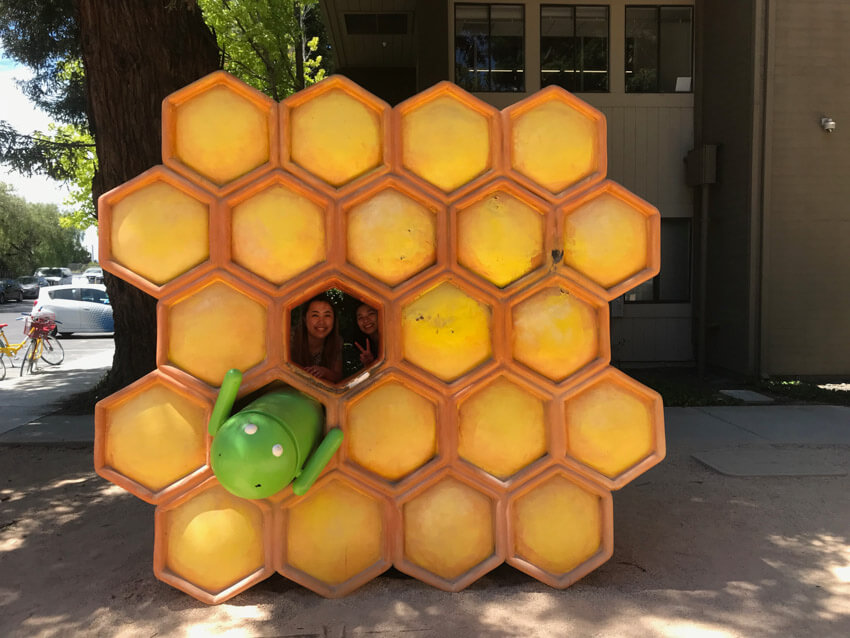 We were going to stop by Stanford University but decided to get the Caltrain back to San Francisco a little earlier than planned. We were heading to the Museum of Ice Cream and had a ticket for a 5:30 slot, and wanted to give ourselves a bit of time.
The MOIC was an interesting experience. It was extremely Instagrammable. It's nice to have something that is designed to help you share nice photos on social media. There are many places and attractions that attract a crazy amount of people who want to share nice photos on social media, but the crowds become a bother. In the MOIC, you're guided through and encouraged to take all the photos you want, so the crowds are more controlled and people taking selfies is less annoying, so to speak. 😋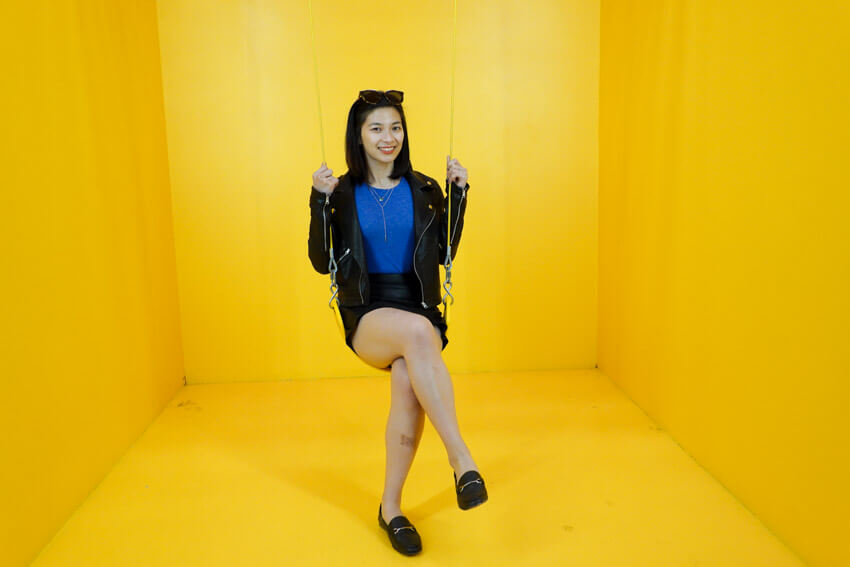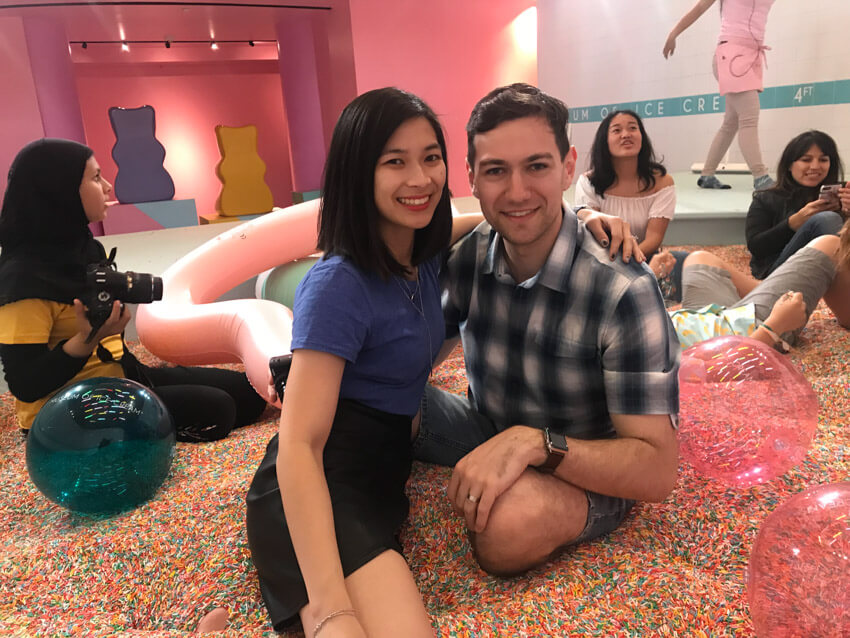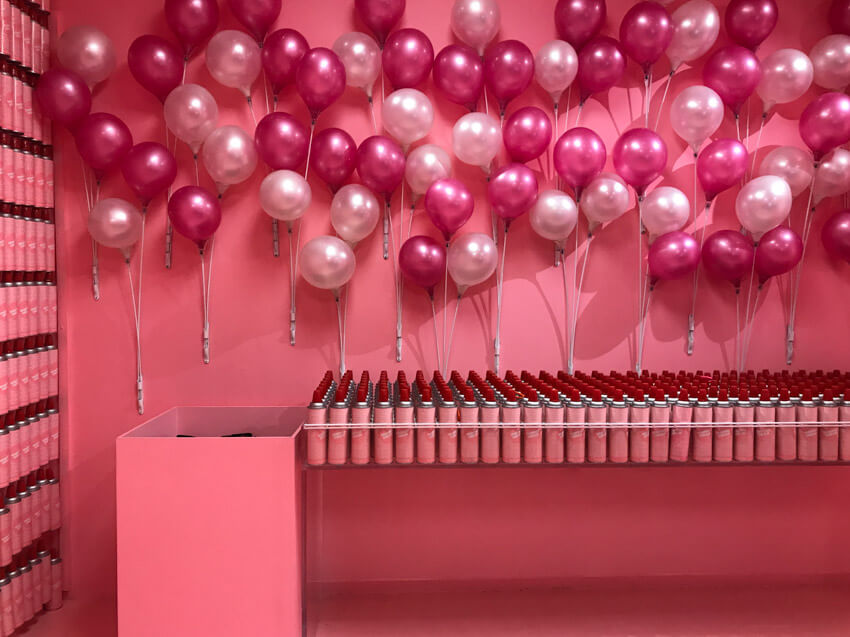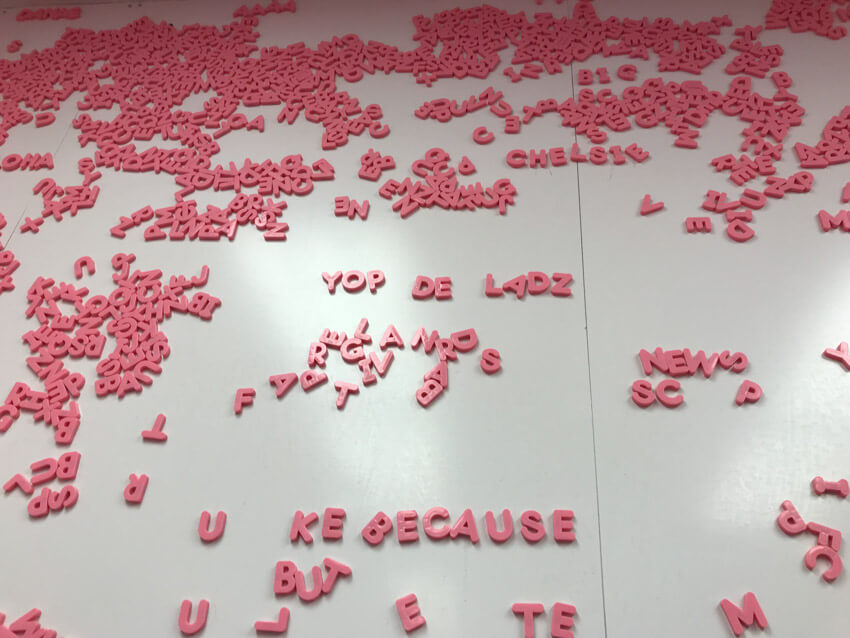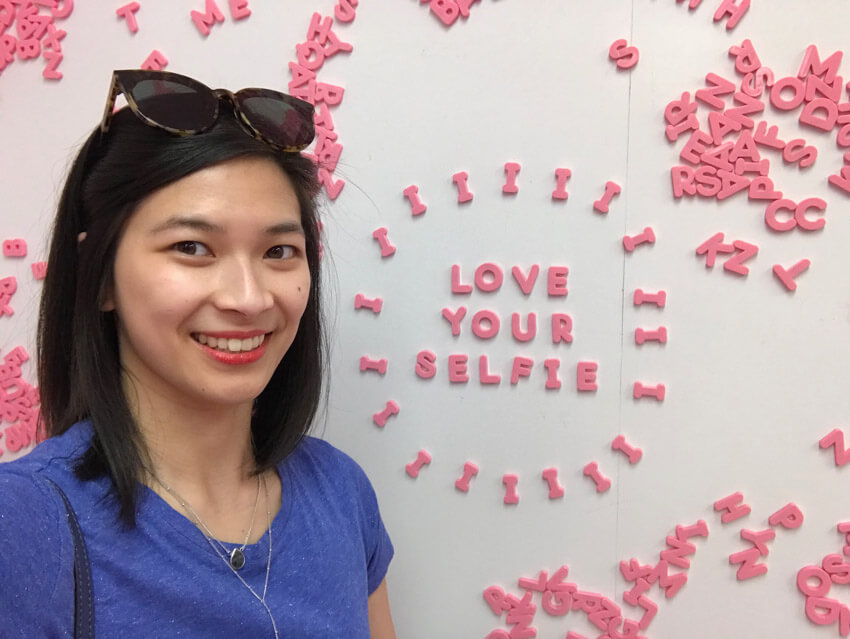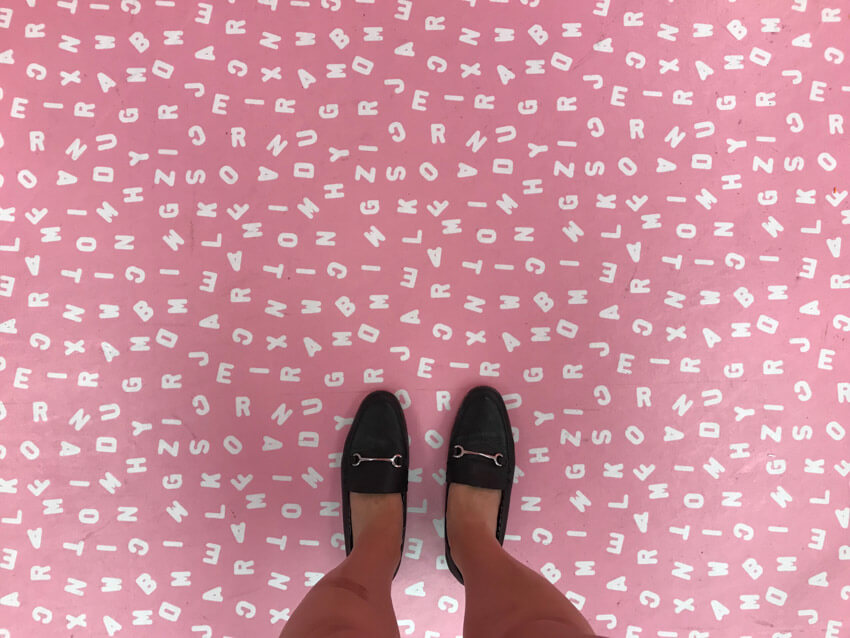 The exhibits in the museum were mostly interactive, and the staff were very cheerful. We got some samples of candy and ice cream as we went through the museum. My favourite was the chocolate mint ice cream mochi! I don't think I have had ice cream mochi before. I dig chocolate mint, and this had a terrific taste.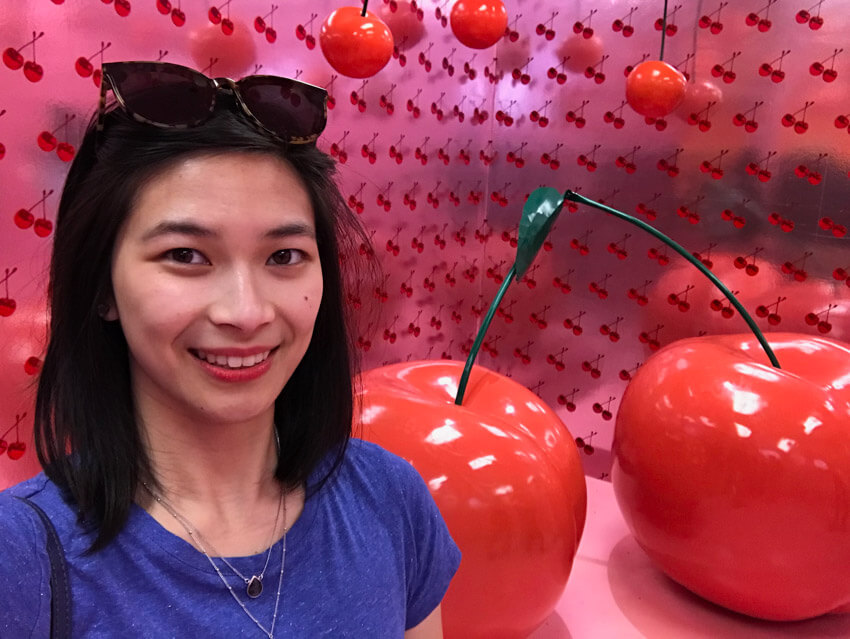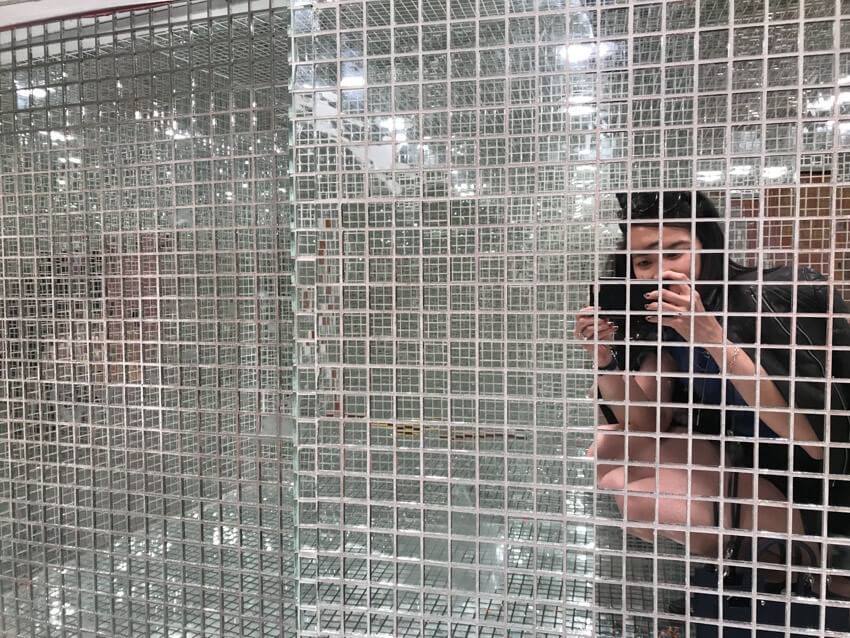 We took a lot of photos but we didn't go mad at every opportunity! In the gift store, I was really after some of the funky socks I saw some of the museum staff wearing, but they didn't have any. I suppose they got their own.
I saw a range of pins, though, and recently I have been meaning to start a pin collection again, so I looked for what I could potentially start it with. I used to collect pins like crazy when I was in high school, but it got a little out of hand, such that I was collecting just for the sake of it. So now I want to collect with intent. I don't want a collection that's huge, rather I want pins that speak to me or that I can relate to. I don't know where I will put them yet, but I have been thinking about wearing them on sweaters or putting them on a jacket or blazer. Pins tend to look awesome in a collection but upon closer inspection I didn't love all of the ones I saw at MOIC. I bought one that was a jar of candy!
We grabbed a quick dinner of tacos, before meeting up with Amy. Amy is another internet friend I met via Twitter, and I actually interviewed her for my Hey Girlfriend! interview series last year. She illustrates and writes her own zine called Bubblesort, and has recently designed merch to match. Her work is definitely worth following! We also started chatting because we both have Indonesian background and do work in technology, and we all know having something in common helps start a conversation! She told us about a great ice cream place and we walked and sat in the park for a chat for dessert.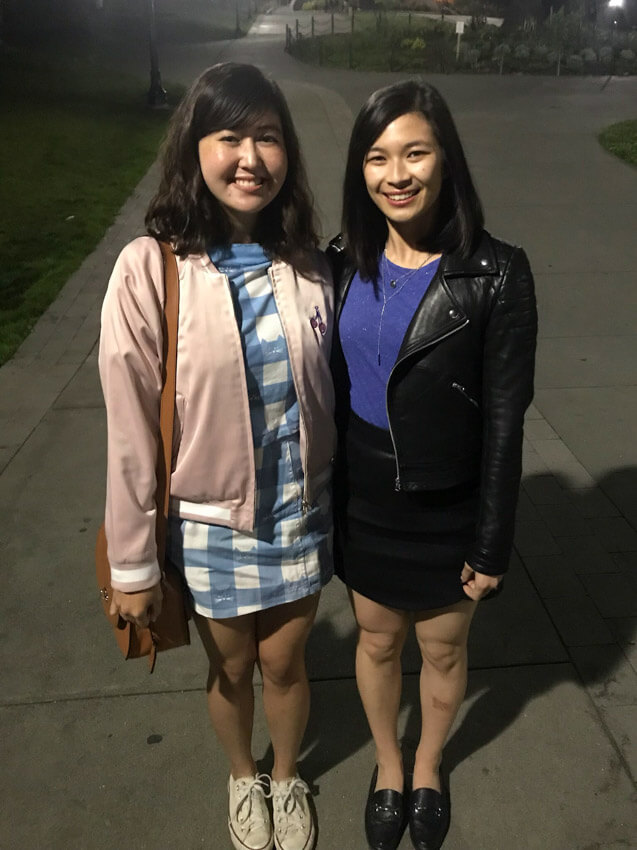 ---
Thank you for reading! I will be posting the second half of our San Francisco adventures in a day or two! 🙌
If you'd like to stay up to date with our adventures, follow the hastag #cookesUSA2018 on Twitter, where most of my posts are up-to-date – or on Instagram, where I'm slow at posting and I post only the highlights, because we all know that's how Instagram is. 😜
I've also been doing more long-form Instagram captions that tell stories, so I'm not just "posting pretty photos", so look out for that if that's your kind of thing.