🚋 Hello, San Francisco! (part 2 of 2)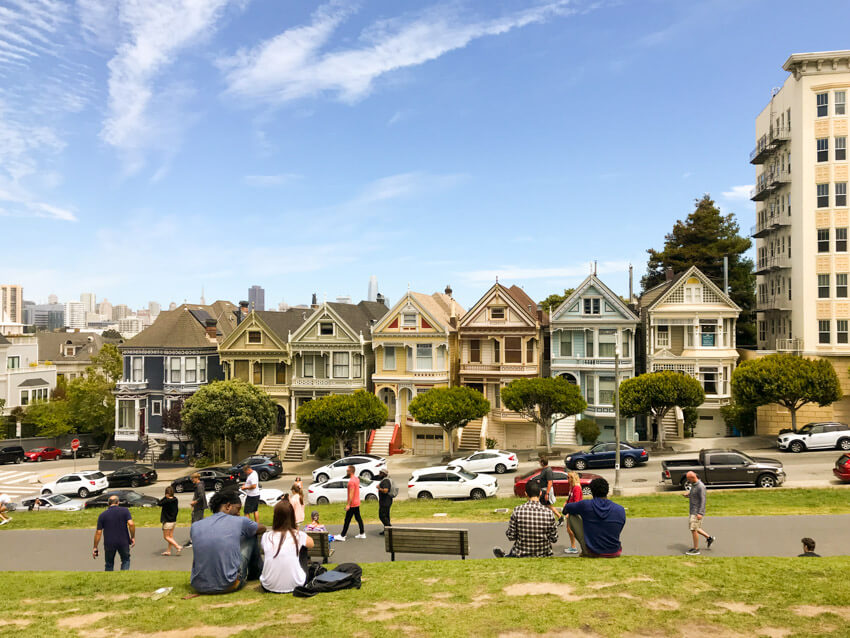 This is part 2 of a series of blog posts about our short visit to San Francisco two weeks ago. The visit was part of our big American trip of 2018. If you missed part one, you can read it!
I also forgot to mention that we got the Muni 7-day pass, which was pretty affordable even though we weren't going to be in San Francisco for the full seven days. We were able to use the cable car and several buses with no limit as to how many times we used them.
Saturday, Day 3: Alcatraz, meeting Ethelia, and catching up with Phill at The Mill
On Saturday morning we got up early to go to Alcatraz. The tram was unfortunately running late so we got a Lyft ride instead, and luckily made it in time. At Alcatraz, we did the audio tour, and I enjoyed it. I like the majority of historic sites, though I hated studying history in school. I guess I prefer a more hands-on approach – I have so much more appreciation for historic sites when they are accompanied by something like an audio tour or at least a written form. Alcatraz definitely had some scary-sounding inmates during its time, and I was creeped out by some of the escape attempts. It's scary to think it's less than a couple miles to the main land but the frigid water means it's unlikely that escapees would survive if they tried to swim.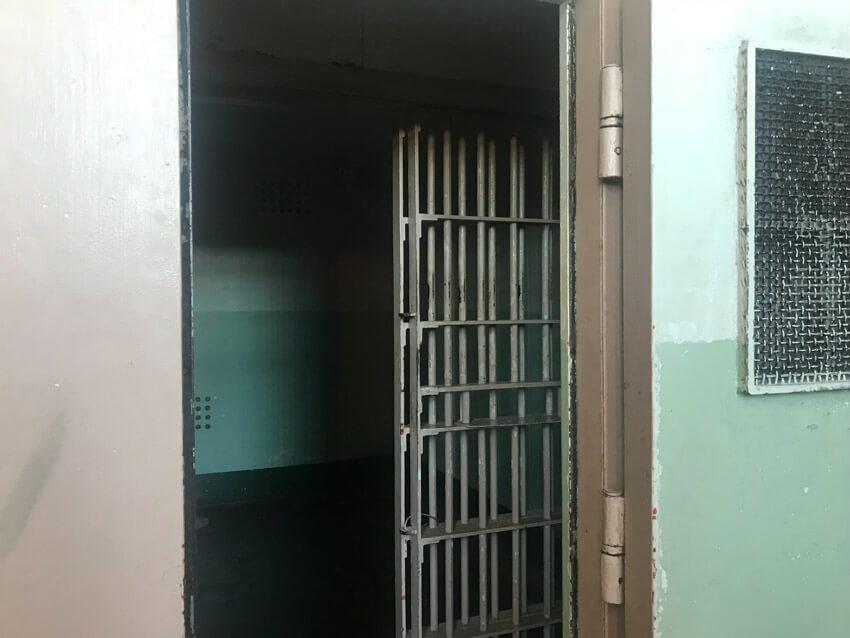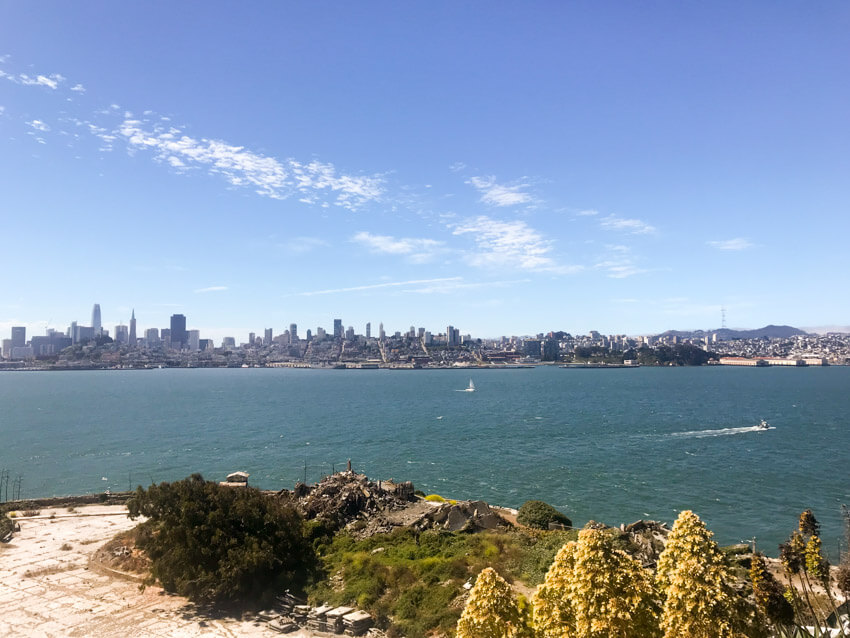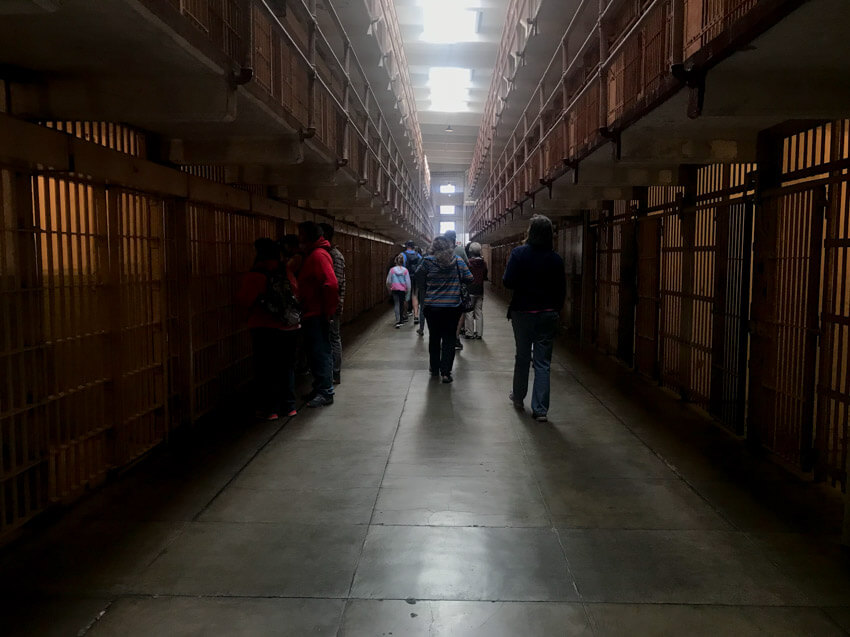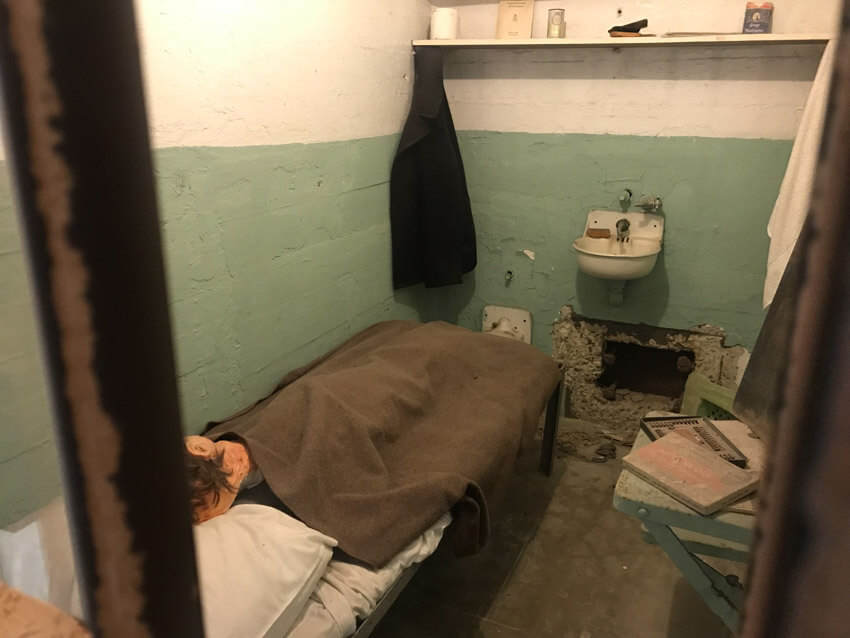 I was under the impression that the island was bigger, but after we did the tour and walked around a bit, it seemed that we covered most of it. It was nice to see some flora around, too.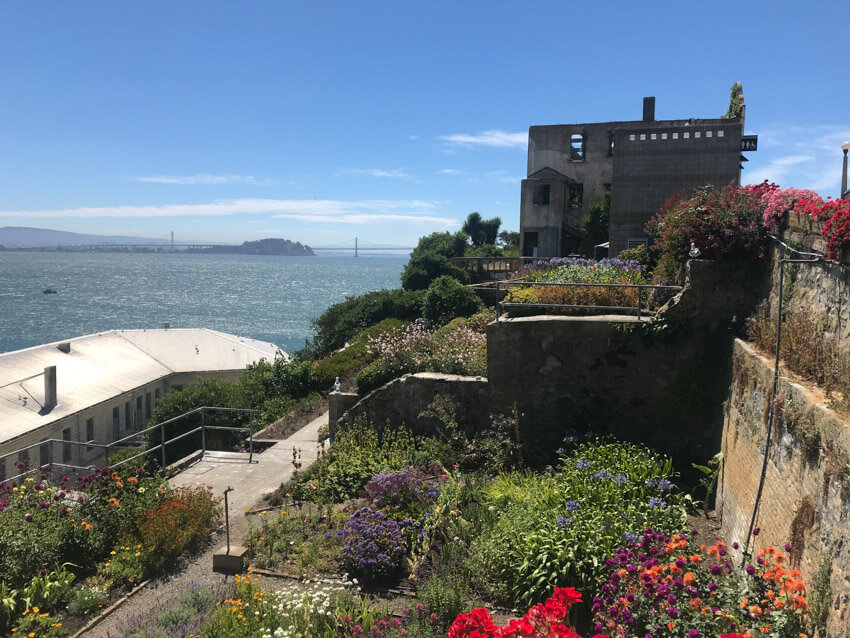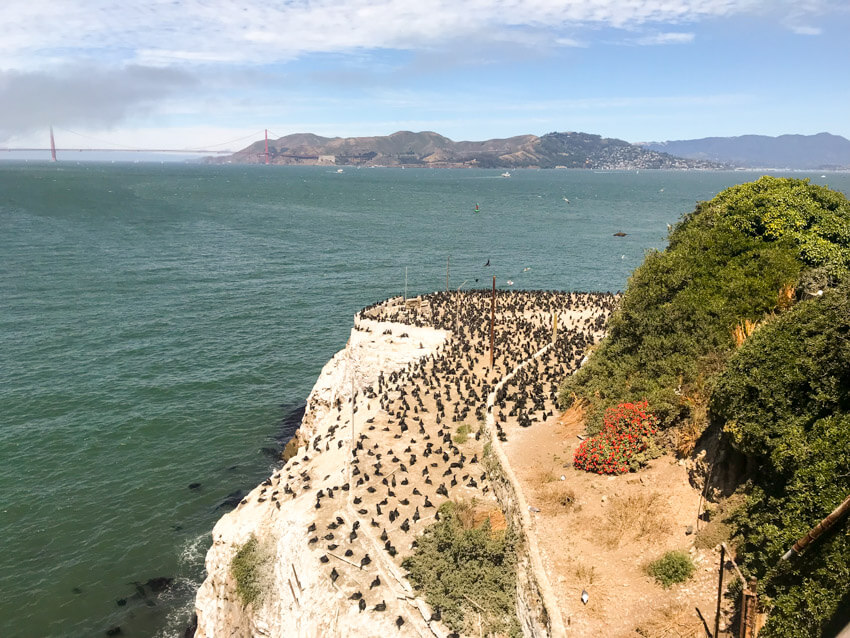 We got on the boat back, and then caught a bus to meet up with yet another internet friend, my friend Ethelia, along with her boyfriend Darrin. We first talked to each other about ten years ago when we did pixel art online. We still followed each other online even though we didn't talk much again until recently. She suggested a really good ramen place and I got a spicy ramen. I kinda felt up for the challenge? 🤣 It was, again, so nice to meet someone in person who I had only previously known online! ♥️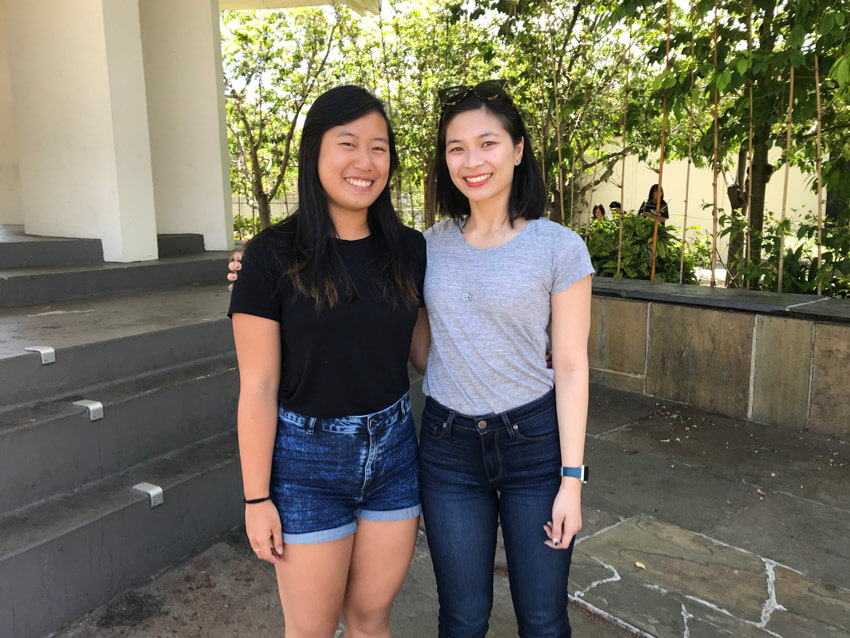 We spent most of the afternoon walking around, making our way through Haight-Ashbury, and down to Golden Gate Park. Can I just say wow. I have a soft spot for large spots of greenery, such as parks. We stopped by the Japanese garden and had tea in their tea house. I would have loved to spend more time in Golden Gate Park, but maybe another time.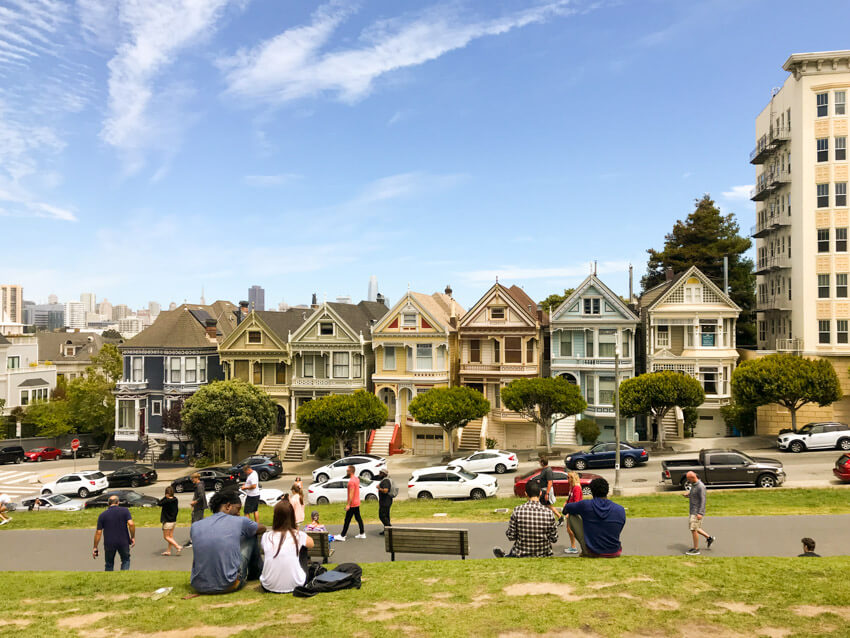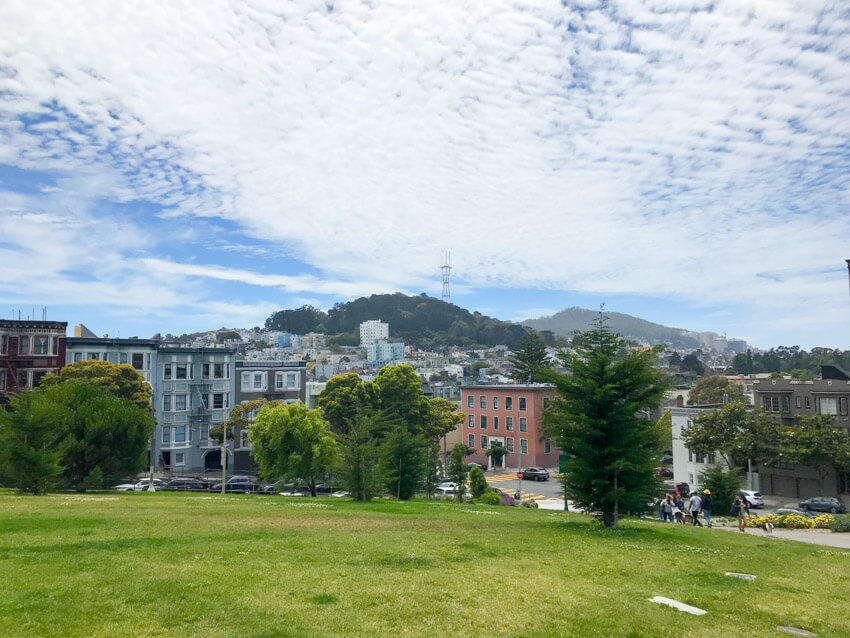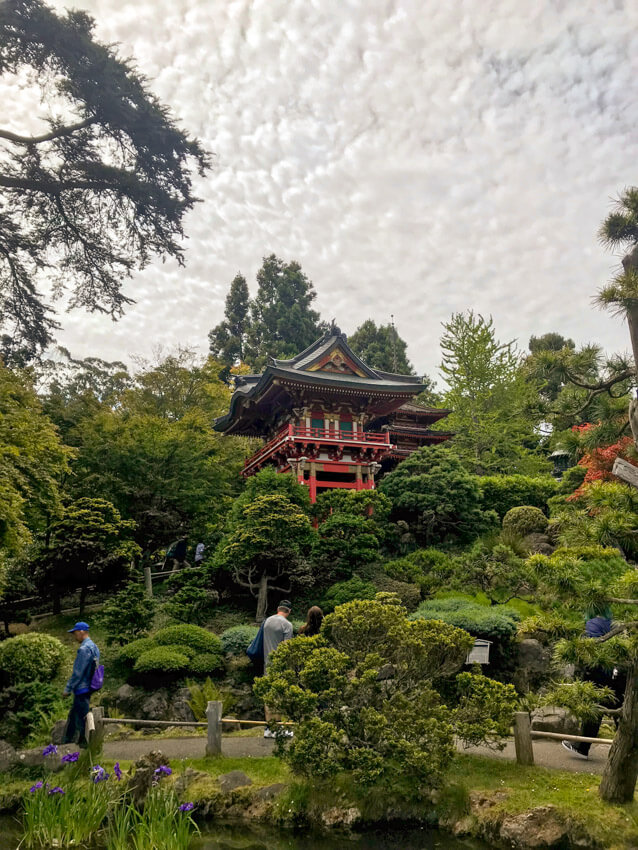 Then we met up with my friend Phill, who is also from Australia but lives in San Francisco. I first met him online via Twitter, and we met some time ago when he was back in Australia for a bit. He suggested a place called The Mill which had some hipster toast varieties and good coffee. ☕️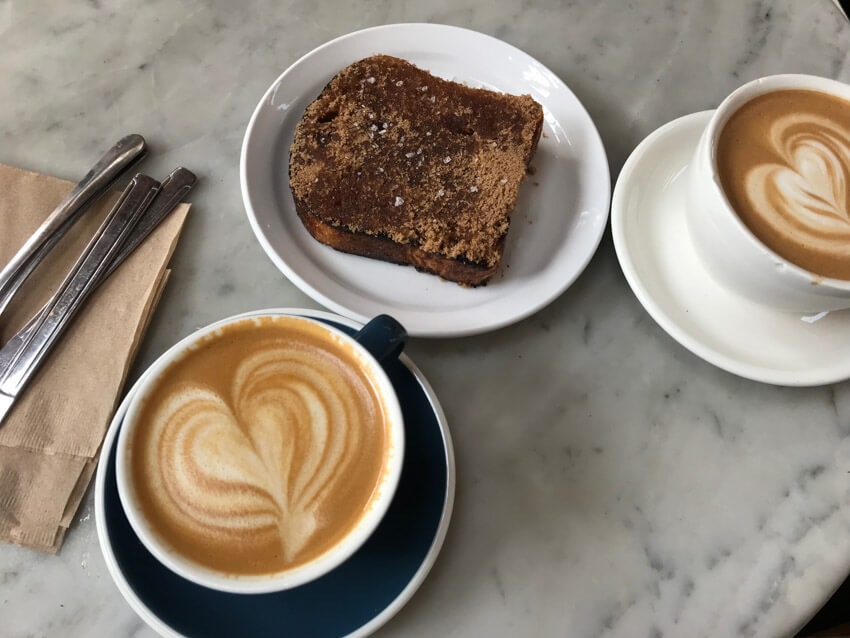 That evening we went to The Cheesecake Factory. I had been to The Cheesecake Factory once before, when I went to San Diego for a work conference and myself and a few coworkers grabbed some dinner. I was keen to try another one of their salads after having a huge (and delicious) kale salad. I was under the impression that maybe dull conference food made me enjoy the salad, but I got a seared tuna salad and enjoyed it a lot. 🤤
Sunday, Day 4: Palace of Fine Arts and the Golden Gate Bridge debacle
Nick and I used the gym in our hotel. It was pretty sizeable, and I worked out most of my muscle groups with some moderately sized weights, and then ran some intervals to finish. We have been doing a lot of walking on our trip but I definitely miss a good weightlifting workout. 😛
We grabbed brunch at The Cheesecake Factory again, hoping we wouldn't get seriously judged after we realised the woman who showed us to our seat was the same one who showed us to our seat the night before. I had this unreal caramel royale macchiato which was huge (I know what a real macchiato is, and I suspected this was a macchiato with a full milk serving – and it was – but it was like a large size at Starbucks version). But it tasted amazing, even Nick liked it, and he kept craving it for days after that. 😆
We headed to the Palace of Fine Arts, which was really pretty. 😍 After that we headed to the Disney Family Museum. I am not that interested in the history of Walt Disney but it was a pretty good museum.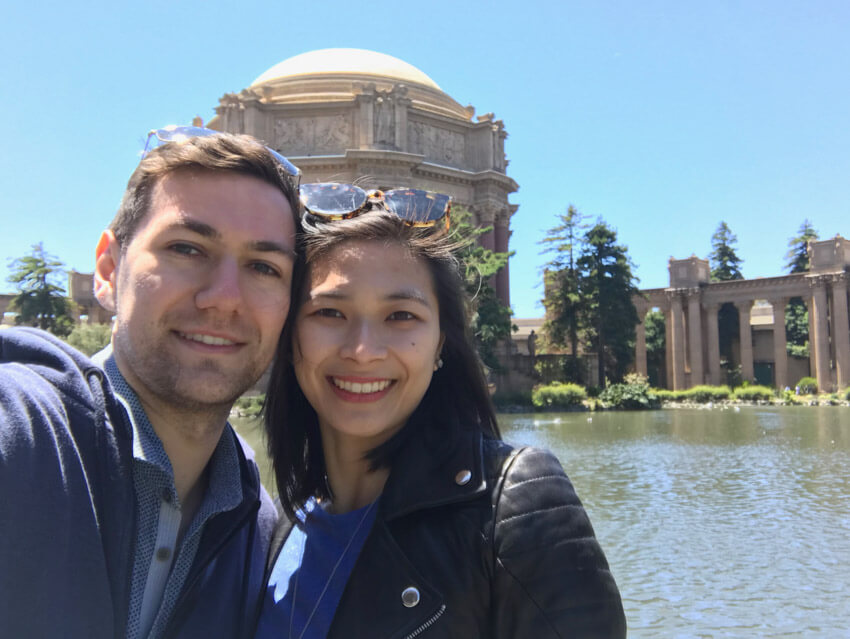 We planned to get lovely photos of the Golden Gate Bridge at one of the viewing points, the one on the other side of the bridge. We caught a Lyft and as we drove past the first lookout, we noticed there were a lot of tourists taking photos. The area was packed. Heading across the bridge in a car was a cool experience – one day I do want to walk or bike the length of the bridge, though!
Unfortunately, when we reached the other side – called Vista Point – there was a detour and the lookout was temporarily closed. The detour took us all the way around through the mountains with a lot of traffic going in only one direction. After twenty minutes of not moving very much, seeing a line of cars in front of us, and heading behind a large hill, we lost our cellular network connection. It was a real #firstworldproblem. 🤦🏻‍♀️ We saw someone ahead of us turn around and our Lyft driver said, "Oh no, no, no, don't turn around… you're just going to go to the back of the queue. Did he not know this is going one way…" It was hilarious.
After 45 minutes we were still stuck. Cyclists passed us and they moved far quicker than us, while all these cars remained stuck in a one-lane queue. Close to an hour after we were initially picked up, we started passing areas where tourists had parked and stopped to take photos of the Golden Gate Bridge. The bridge was now in view, and our cellular connection was back. I took a photo out the window as our Lyft driver slowed down, because by then we were over it. 😆 We'd just waste more time if we stopped and returned to the long line of cars.
The biggest shame was that as we were exiting the detour, that was when Vista Point re-opened… 🤦🏻‍♀️ Our driver said, "All of that time wasted… If anything I feel sorry for you guys, coming all this way". Bahaha. We asked if he could drop us off at the cable car museum instead, and we drove back over the bridge and enjoyed the view. At least I got a photo of the bridge. I'm sure I will come back and enjoy better views next time. 🌉
---
If you'd like to stay up to date with our adventures, follow the hastag #cookesUSA2018 on Twitter, where most of my posts are up-to-date – or on Instagram, where I am posting highlights.