Review: The Snugg iPhone 5c Ultra Thin Case
I was asked to review another product by The Snugg. I was about to try a case for my MacBook Air, but I love the one I currently have, so I went for an iPhone case instead. Rather than getting a pouch or a silicone case (I have enough of those that I am happy with), I chose the thin snap-on cover.
They didn't have the clear one in stock, so I got the black Ultra Thin case instead. I initially wanted the clear one to show off the colour of my white iPhone 5c, but I'm actually really, really happy with this black case.
It arrived about ten days ago, and when I opened the packaging I wasn't expecting much. I already own a snap-on case with a fabric design and it is rather fragile. The Snugg case looked very thin. Impressively thin, actually. I put it on my phone straight away and I was amazed at how snugly it fit.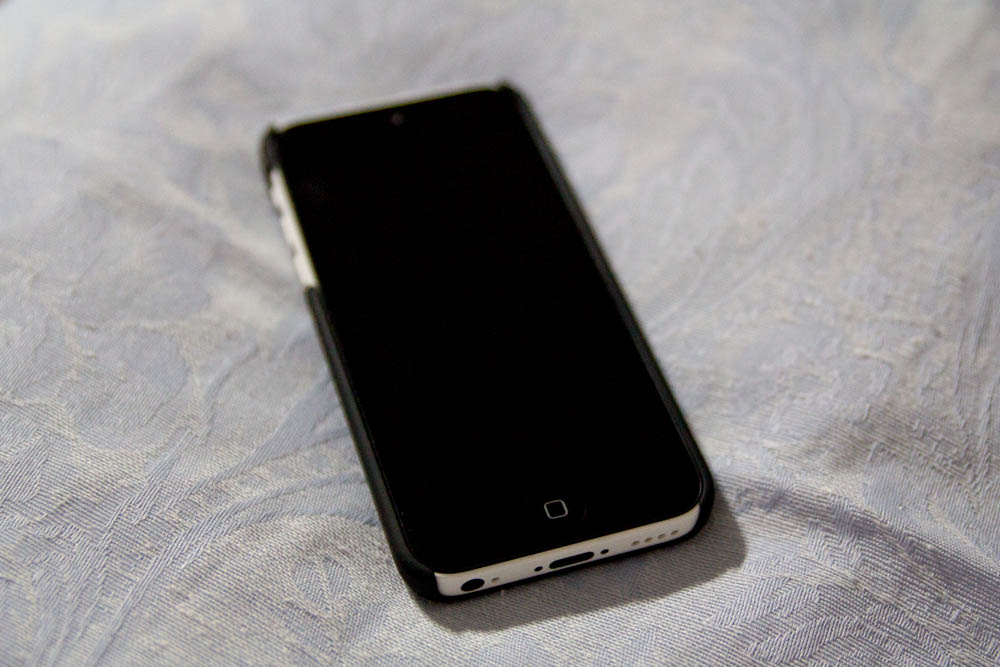 I actually really love how it looks on my phone. I think I might even like this more than I would have liked a clear one. The edges of the case fit really nicely on the edges, so no white shows between the edge of the case and the edge of the phone's face. I really like how the black looks with the black front of the phone, and how the white of the phone shows on only the important parts (the power button; the headphone/speaker area; the volume controls). It looks very slick but also very elegant.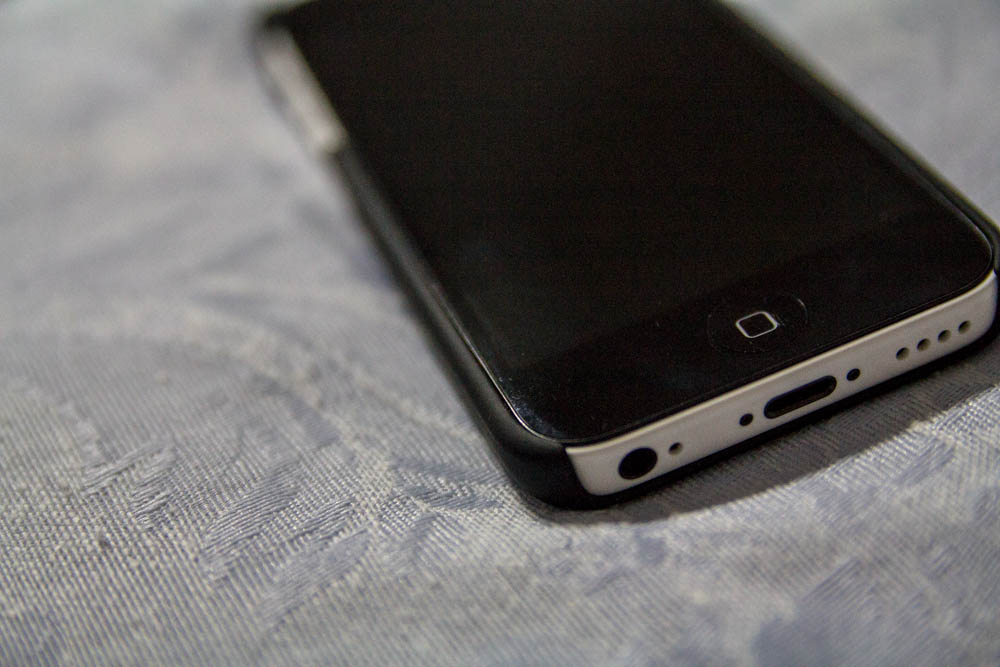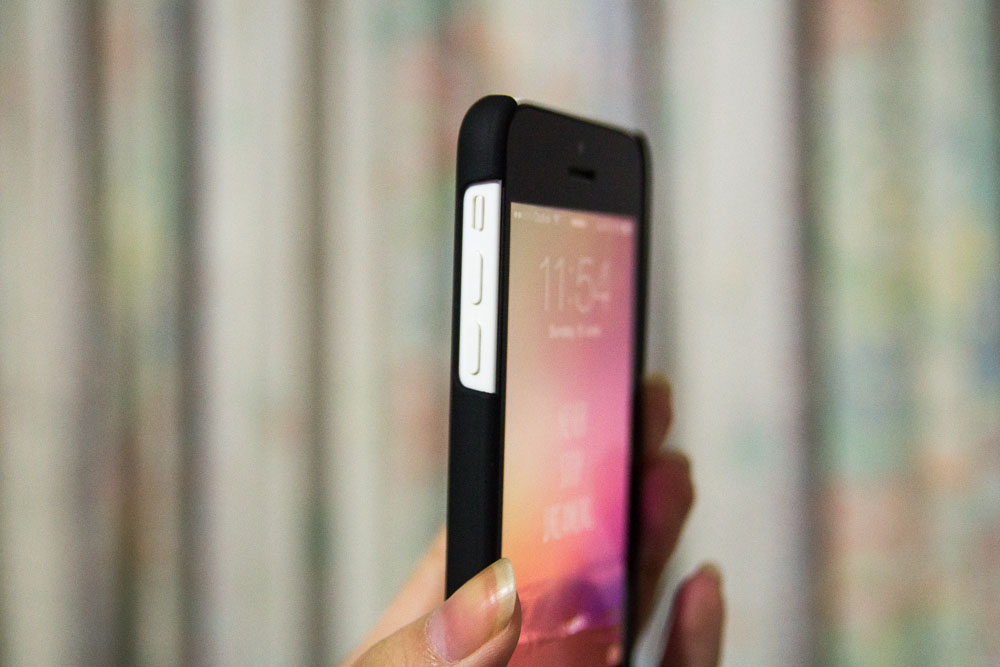 The case is a bit flexible so it's easy to put on, and it has a very soft silicone feel to it. No lint gets stuck on it. It is also rather easy to clean. Just a little bit of water will get rid of any sticky or oily food or drink stains you might accidentally get on it.
The Snugg branding on the back is also rather subtle and doesn't interfere with you using the phone. I'm not sure how scratch resistant the case is, but having it rolling around in my bag and accidentally scratching it with my nail didn't leave a giant mark. Once you wipe it clean, any marks or stains disappear or become hidden.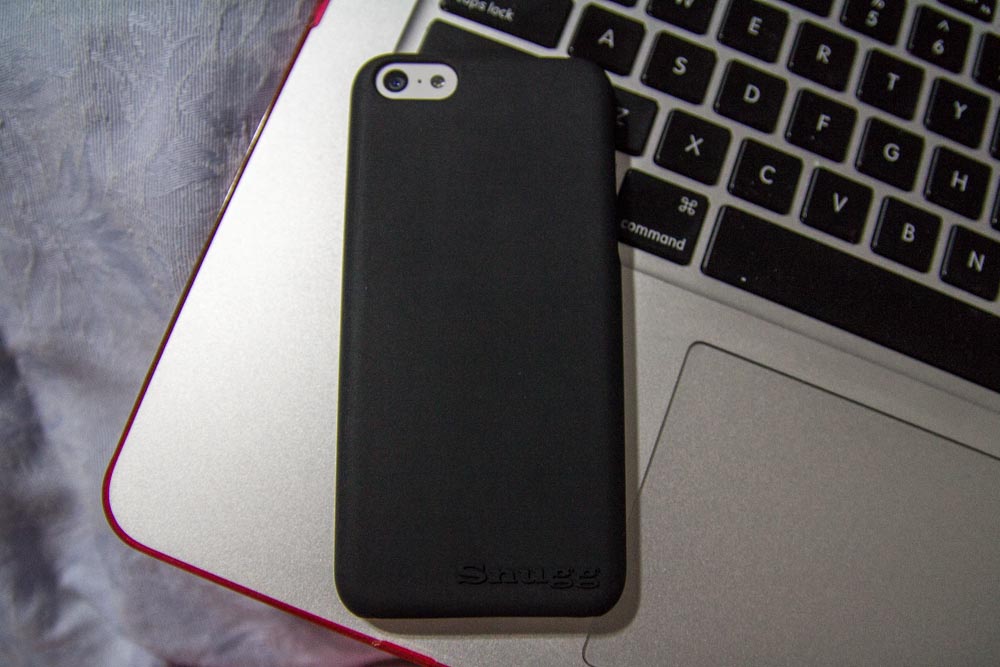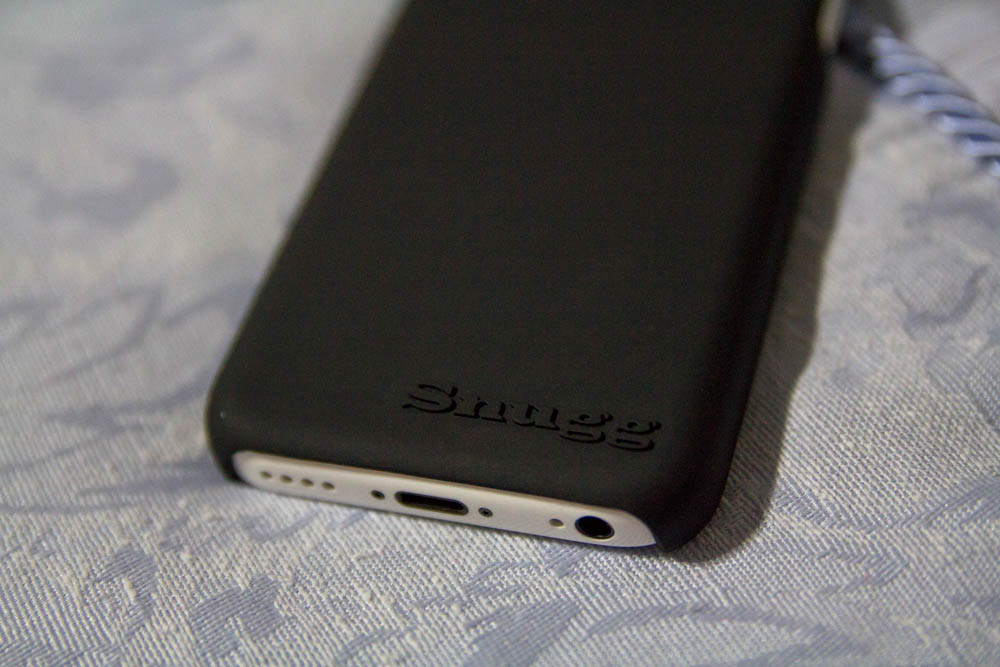 I actually took all the photos in this post after I already used the phone case for a week. I didn't take any photos when it was brand new. It still looks and feels great.
I'm a lot more impressed with this case than I ever thought I would be, and would recommend it to anyone who has a 5c. It's usually pretty hard to find a good quality iPhone 5c case because the phone is not very common and not many 5c cases are made, but I'm really happy with this one. Thanks Snugg!