A Conversation with Matt Mullenweg
I've been using WordPress since 2009. It is what I use to run my whole blog and all its related pages. Five years is not really a long time when you consider the fact that WordPress is about eleven years old. It's also not really a long time when I realise I have been blogging alone since 2001 or so, which is about thirteen years.
I first heard of WordPress in 2007, when our school blog ran on version 1.5 or so. I had never really heard of a proper blogging system. I had used LiveJournal and MSN Spaces. MSN Spaces later moved its users to WordPress, but instead I chose to drop my ridiculous "jhorjii" alias (not really an alias, just a bastardisation of my name) and blog in pure HTML on my website, which, at the time, was a pixel art website.
WordPress takes me back to when I had my first domain (heartdrops.org), saw websites built on this wondrous platform, and I simply followed suit because WordPress was more robust than what I was using at the time. I love WordPress for many reasons, and there have been times when I thought about using another platform – but I love that WordPress is open source, there is a wonderful community for it, and it really hasn't let me down after all these years. That's what you want in a CMS, right?
I had the opportunity to meet Matt Mullenweg, founder of WordPress, today. Had Daniel not linked me to Matt's post about this tour of Asia and the Pacific, I might have missed out! So I'm thankful that he shared that with me – and yep, I need to be on the ball with these things. :P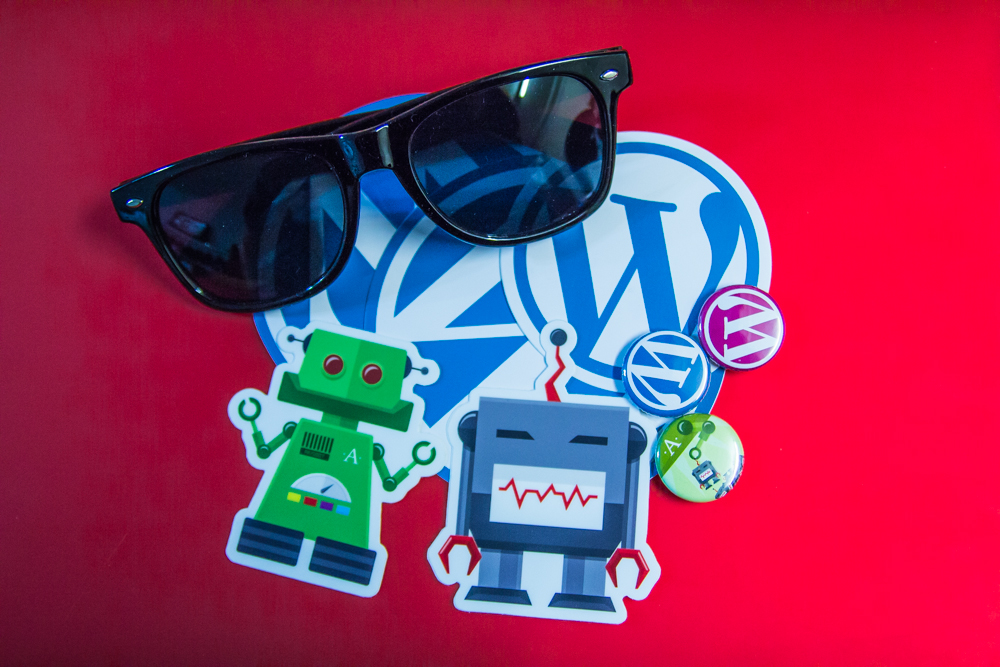 I really enjoyed Matt's talk – he shared with us how WordPress came to be, and answered questions from the audience about the past and future of WordPress. I was pleased to hear that he loved poetry, and jazz music, two things I also personally love. That is where the tagline "code is poetry" came from, and why WordPress versions are named after jazz artists. It was really pleasant to hear that we had quite a bit in common, including a like for poet TS Eliot.
It doesn't stop there though, he's also into photography. I had a chance to meet him after his talk, and we had a conversation about all of those things, and I mentioned my brief history of blogging and how I found WordPress. He said he really liked Indonesia, and although I don't always like Indonesia, I take pride in saying that my parents are part Indonesian.
I suppose Matt Mullenweg was one of my silent idols, the kind that you just admire but you don't really go all fanatic about until you meet them and they're a thousand times cooler than they are in your head. I go fanatic over meeting certain musicians, but I guess it was a different experience today, meeting someone from the realm of technology, internet, and all that fun stuff.
Matt said to me, "Keep blogging!" and I know I certainly will.
#wpsyd
I met @photomatt! What a <del>rock</del><ins>jazz</ins>star! ;) pic.twitter.com/qJN02fE5vD

— Georgie C. Cooke ? (@georgiecel) June 16, 2014