A Day in the Life: June 2014
This post is another entry for Manda's A Day in the Life linkup. Feel free to view my previous entries.
I woke up late. 7:30am. Yuck. It's worthy to note that the past week I have been sleeping rather late and getting up rather late, so my regular waking-up-at-5:30am is not working. Normally I would be on a train by 7:30am… I'm pulling myself back together, slowly. I did have a good sleep though, and rested well.
I pull on a similar outfit to what I wore to work last week ‐ dark red tights, a grey dress and some handwarmers, take my medication, brush my teeth, grab my lunch box, and hop out the door.
I take a squiz at my new car in the driveway. It arrived yesterday. I'll get to drive it soon, after I attend a demonstration and get used to it. I've been driving James's car for the past month or so, and drove Tristan's a few times. I'm a bit reluctant to share a photo of my car at the moment. I'll write about it another time.
I decide to take the bus that's further from my house, I guess I feel like a good walk. I get to the bus stop and only have to wait a minute or two before the bus comes. I can get a seat because it's not that crowded. I'm messaging James on my phone and checking my email when someone sitting near me waves at me to get my attention and says hello. I'm surpised to see it's my old friend Jess! Sure, she isn't wearing glasses anymore, but I definitely recognise her.
We spend the rest of the bus ride chatting and catching up. I don't remember the last time I saw her but it was at least four years ago. Only now do I realise that if I hadn't woken up late, or decided to catch the other bus, I would not have bumped into Jess at all. She made sure she followed me on Instagram before I went through the gate at the train station, and she went to line up because she had to buy a ticket.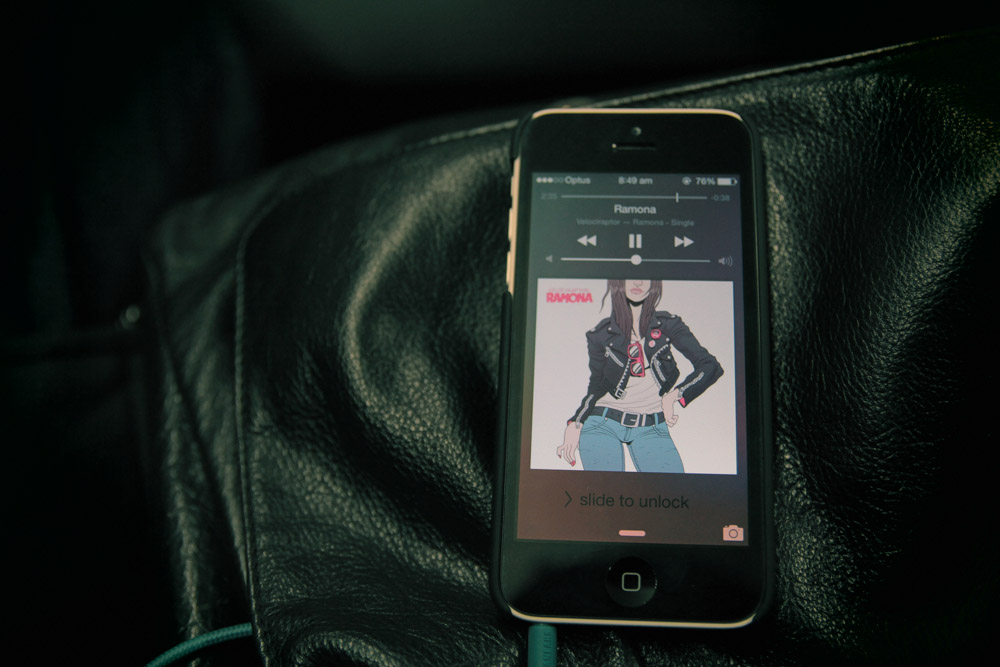 On the train I realised my iPod (classic) had died. I remember charging it yesterday, and not using it at all, but it wouldn't turn on, even when I tried to reset it and press all the buttons. Instead, I listened to the small amount of music on my iPhone. I no longer have music on my phone so it was limited to just my purchases from the iTunes Store. I spent a lot of the train ride reading some tweets and noticed that Jess liked a lot of my photos on Instagram. Naturally, I followed her back and snooped all her photos too. :P
I took the long walk from Town Hall to work. I used to catch the light rail, but for the past week I've been walking and getting used to it. It was unpleasant in summer, but now that it's colder it's quite nice. I'm listening to the same songs over and over, but it doesn't bother me. I haven't given Hey Geronimo a good listen in a while.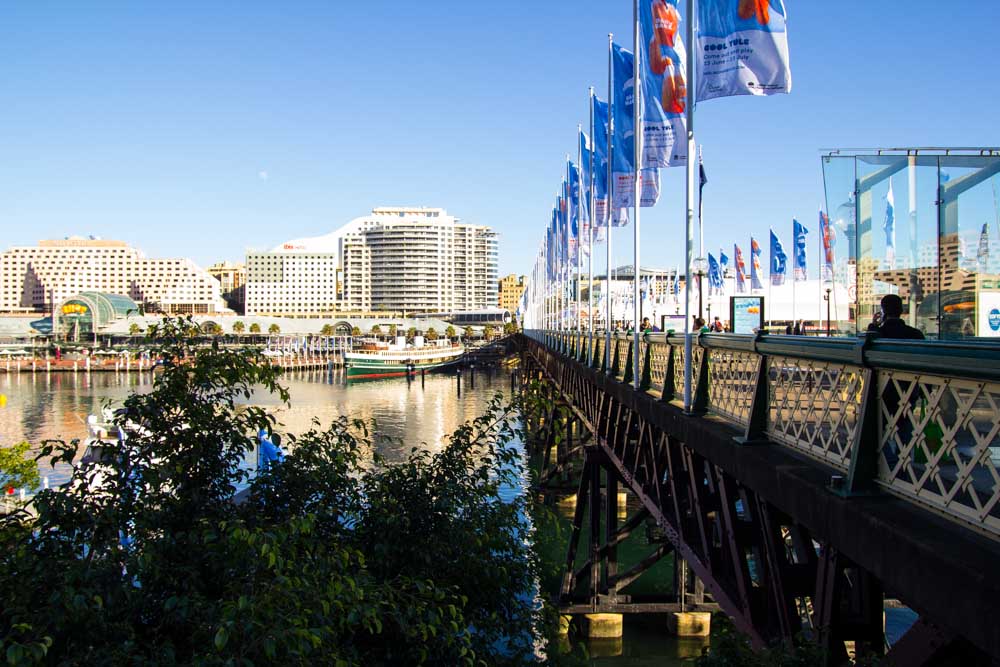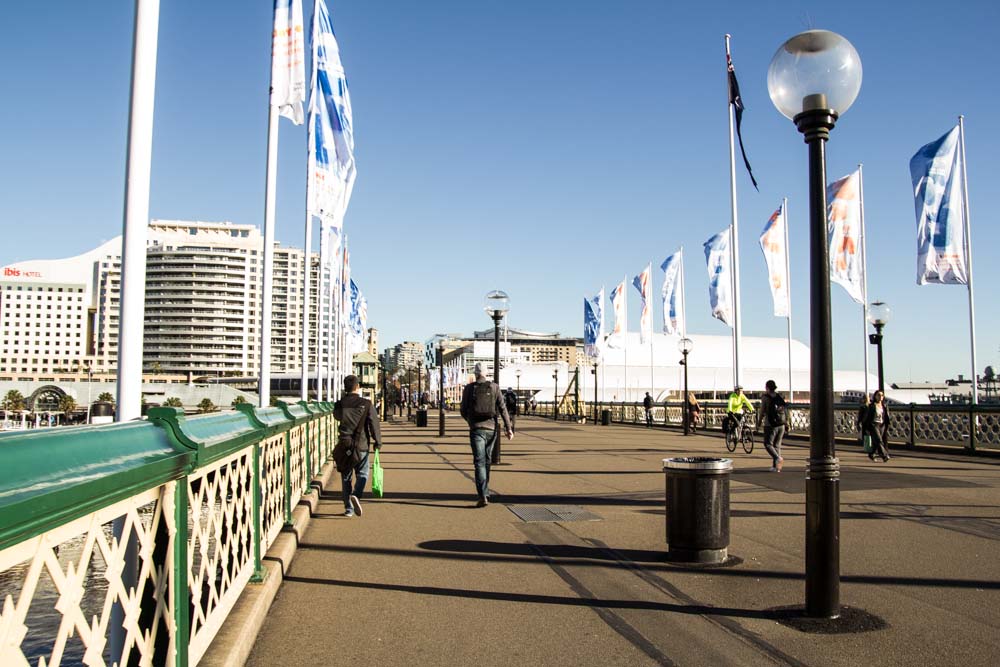 I sit down at work and get to work straight away. I am not behind, but I determined to do more work today than I did yesterday, because yesterday was mostly packed with meetings and I had left early. I work for a solid two hours before I decide it's time to make some tea. I usually make tea on my way upstairs to my desk, but I guess today was a bit different. I nibble on some dark blueberry chocolate as I am not that peckish.
There's an old notebook on my desk that has its pages all filled up with notes. None of it is important, but before I throw it in the trash, I realise there's a playlist I've written down. I have already made most of it into a playlist but I thought I'd keep the page in case I missed a few.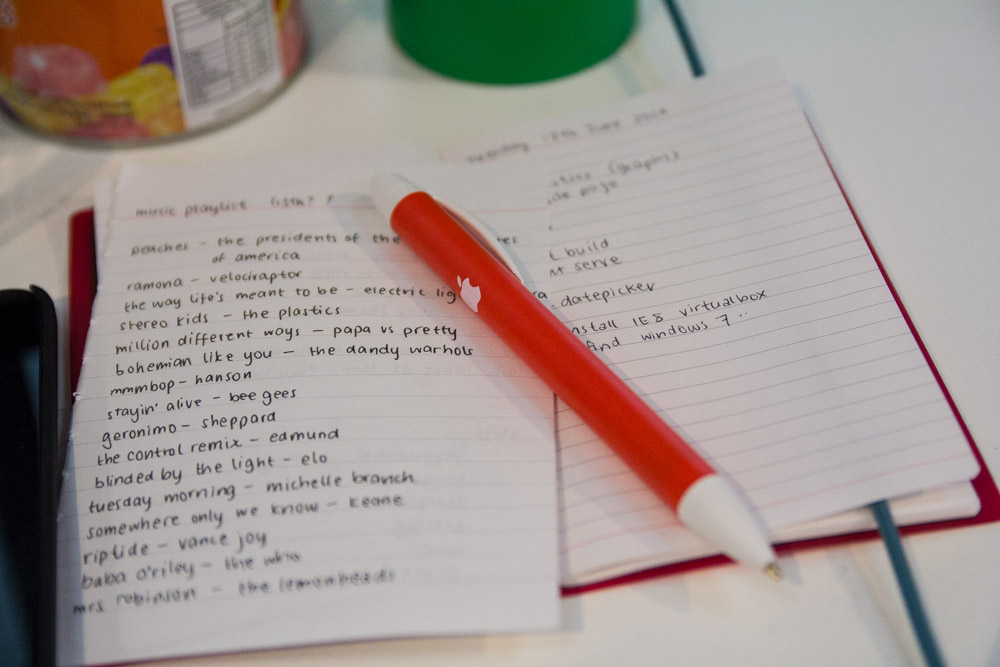 At about 1pm, I'm on a roll, but Emi has brought lunch and says he's going to go and eat outside somewhere. I figure it would be nicer outside than eating at my desk all the time, so I join him and we walk down to the end of the wharf near the water. I've never bothered going down that end, and I realise it's a nice view, haha. I have brought pasta with sundried tomatoes and feta, and for once Emi is eating vegetables (yay, beans!). We chat for the forty minutes or so that we are out there.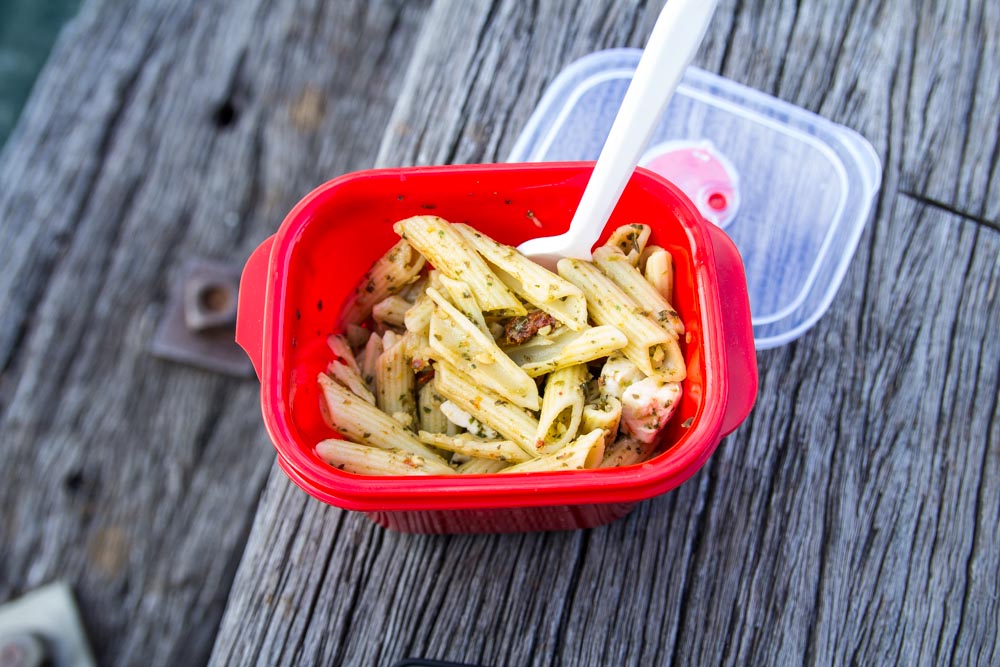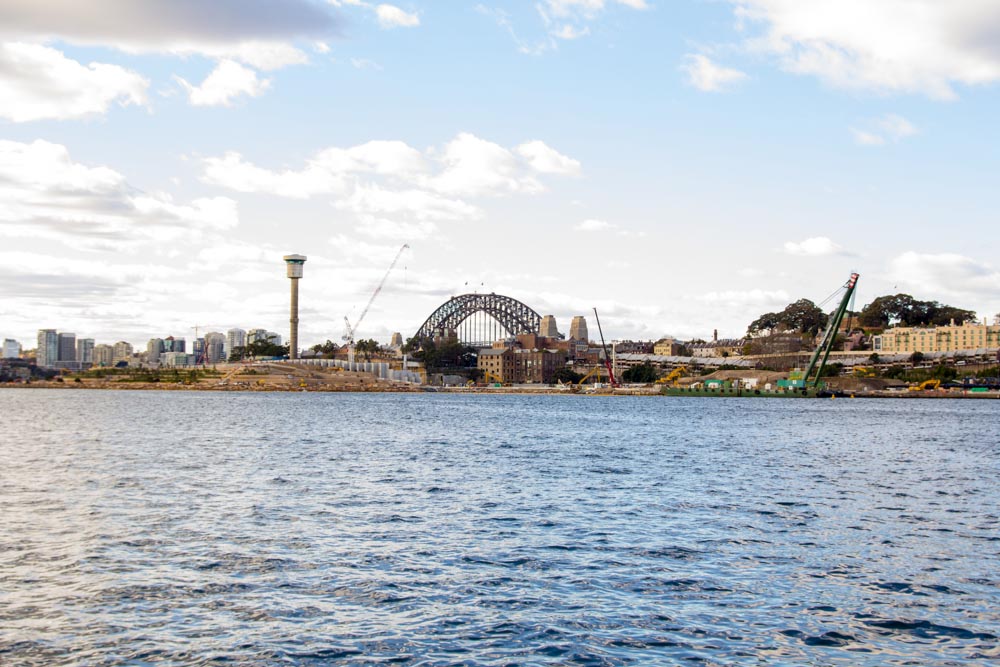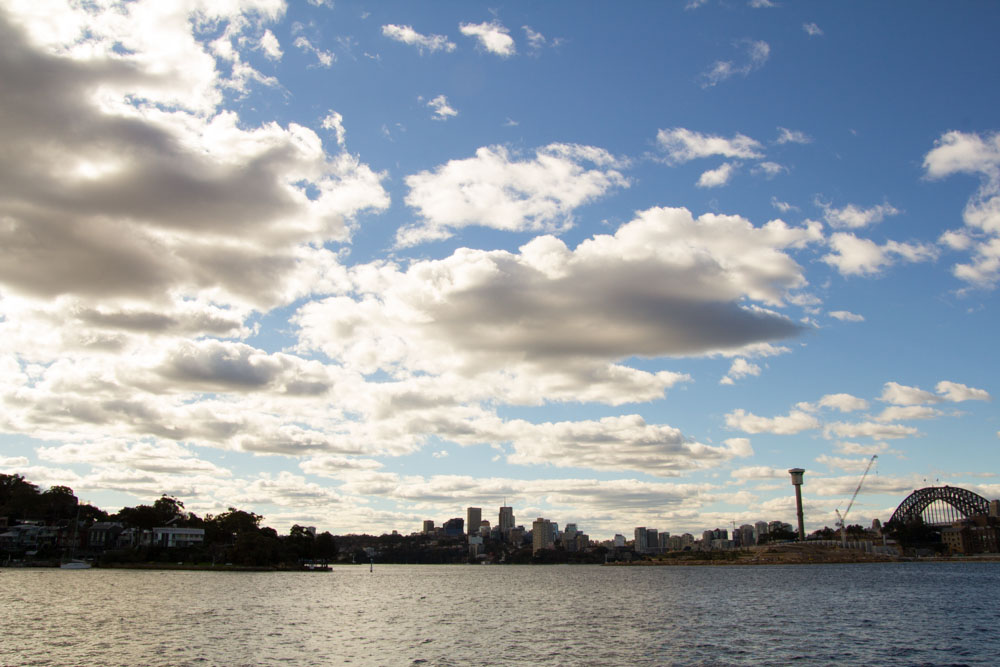 We get back to work and make some tea. By the way, this is the teapot Emi got me for my birthday. :D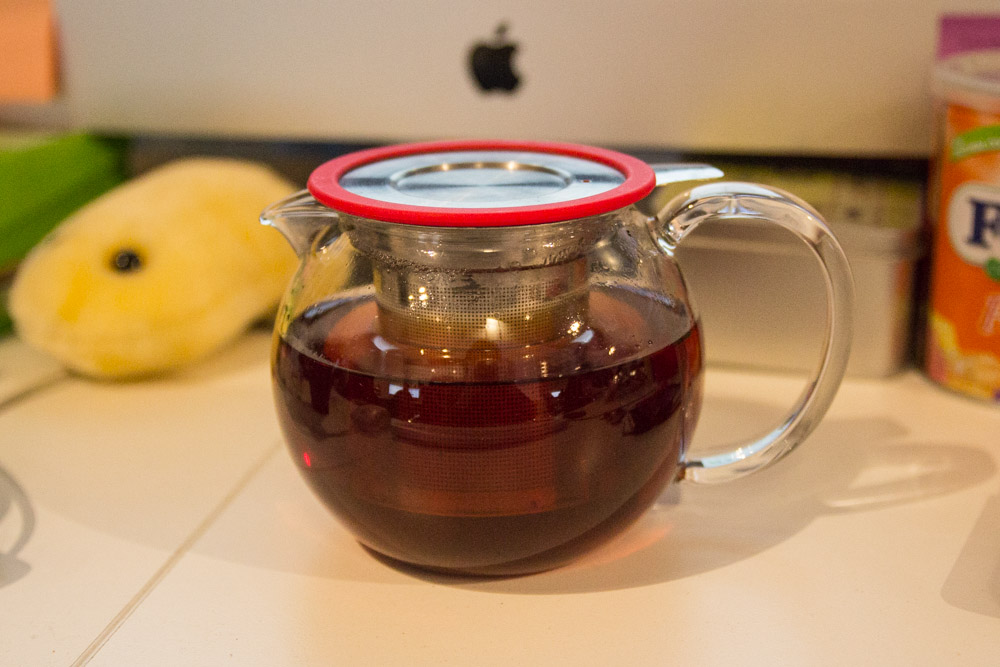 I meet Seb briefly in the afternoon so he can take some photos for Fashion Friday. I return to work and work solidly, and when 6pm rolls around I'm a little stuck on something, but it's not major so I leave it and get ready to go. I debate catching the light rail, but decide to walk again.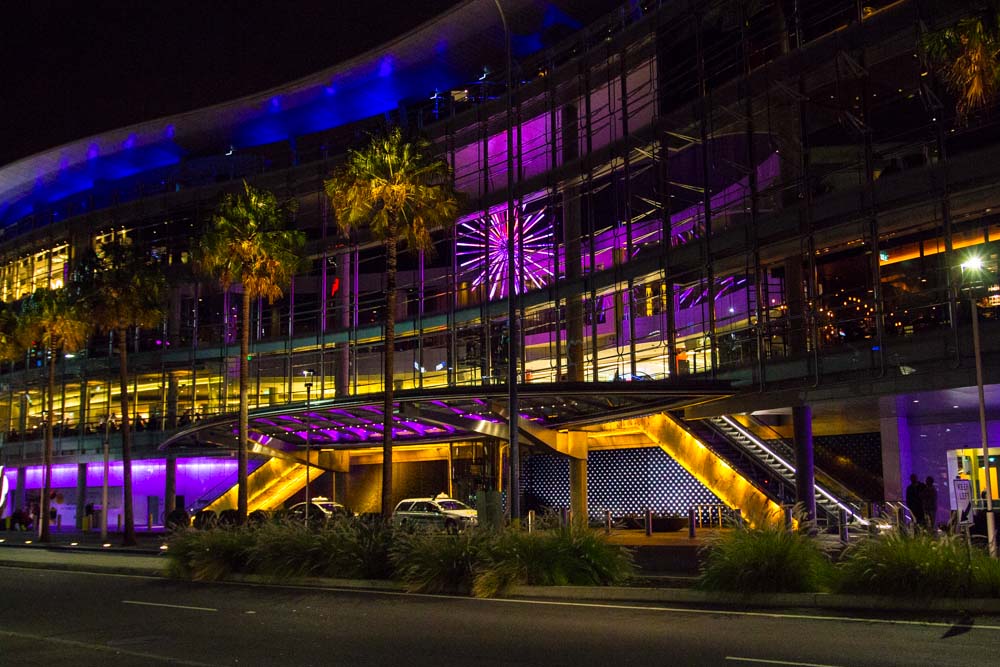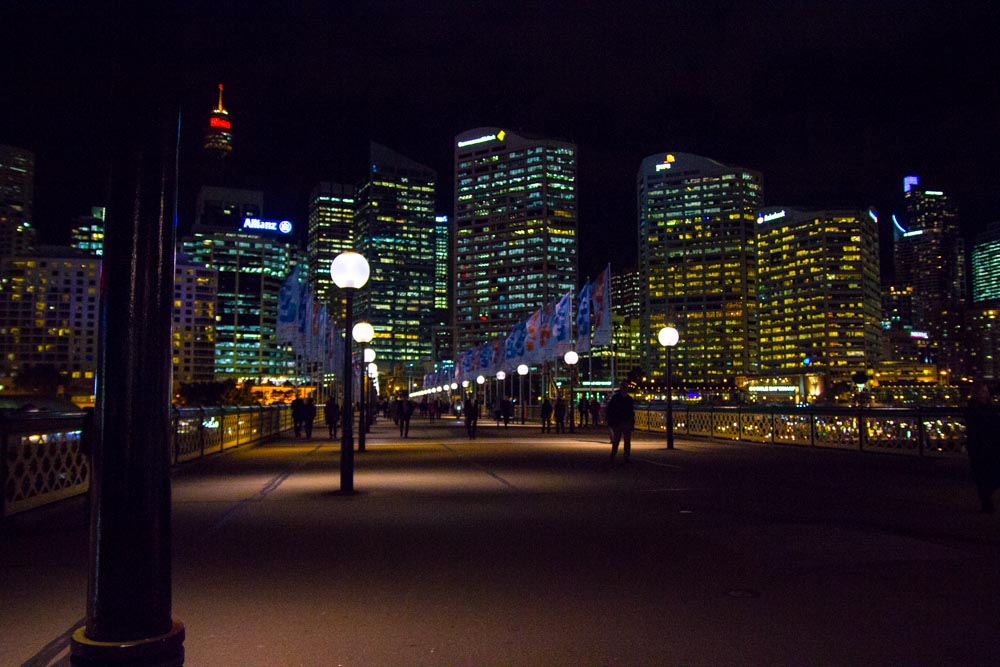 I miss a train at Town Hall, but I get on one a minute later. It still goes to Central, which is where I am meeting James. When it gets there, I see the train I just missed at Town Hall is on the other side of the platform. I rush out of the train to find James and hopefully we can catch this one. I see him and motion to jump on, and we both do, amused. I thought there was no way I would be able to catch this train, seeing as I caught one that left later. But just because that train was a bit delayed, we made it in time. Woop.
We got off at the station and I drove James's car back to my house. At my place we ate – James ate pasta, while I ate rice, salmon and seaweed. We ate a bit of Natural Confectionery Company candy, then had some tea. After that I unintentionally fell asleep on the couch, a little upset about something that has been bothering me lately. I woke up when my mum got back from work, and forced myself to get up, shower, and get ready for bed.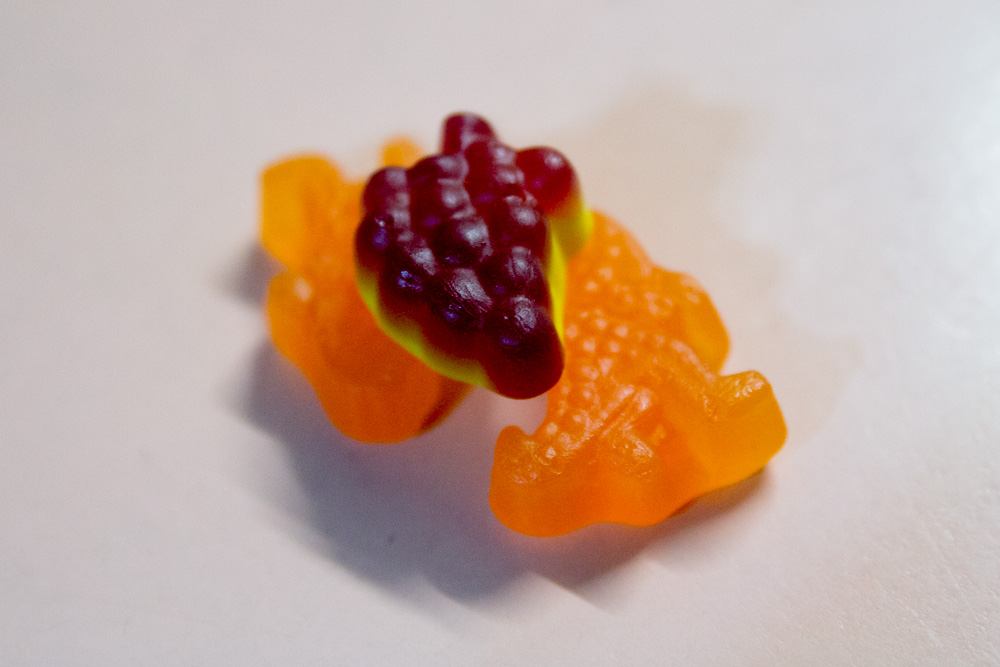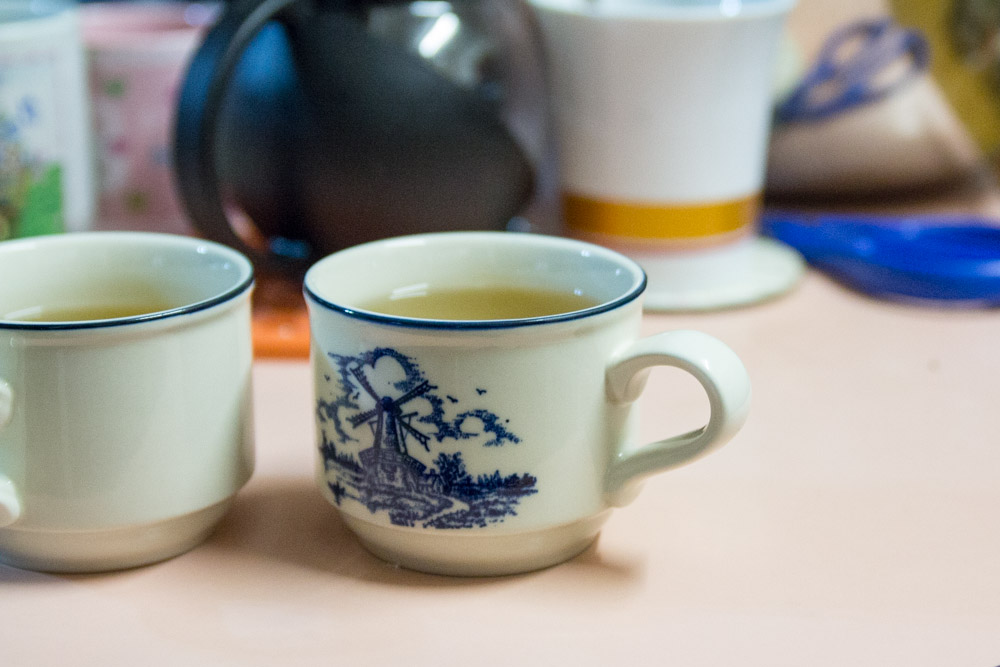 Good night. xo