Review: Helene Jewelry Subscription Box (November 2015)
This is the last Helene Jewelry box I will be getting for a while. I have been spending a lot of money on jewellery and my collection is growing profusely, and I'm trying to cut down by actually donating a lot of pieces. It's insane how much I have that I don't wear… but anyway, I decided to unsubscribe from the box.
Overall I have liked a lot of the pieces I received, with some that I really loved. A couple of my bracelets broke or didn't fit well after a while. Others, I wasn't a huge fan of from the beginning but I appreciated the handmade quality.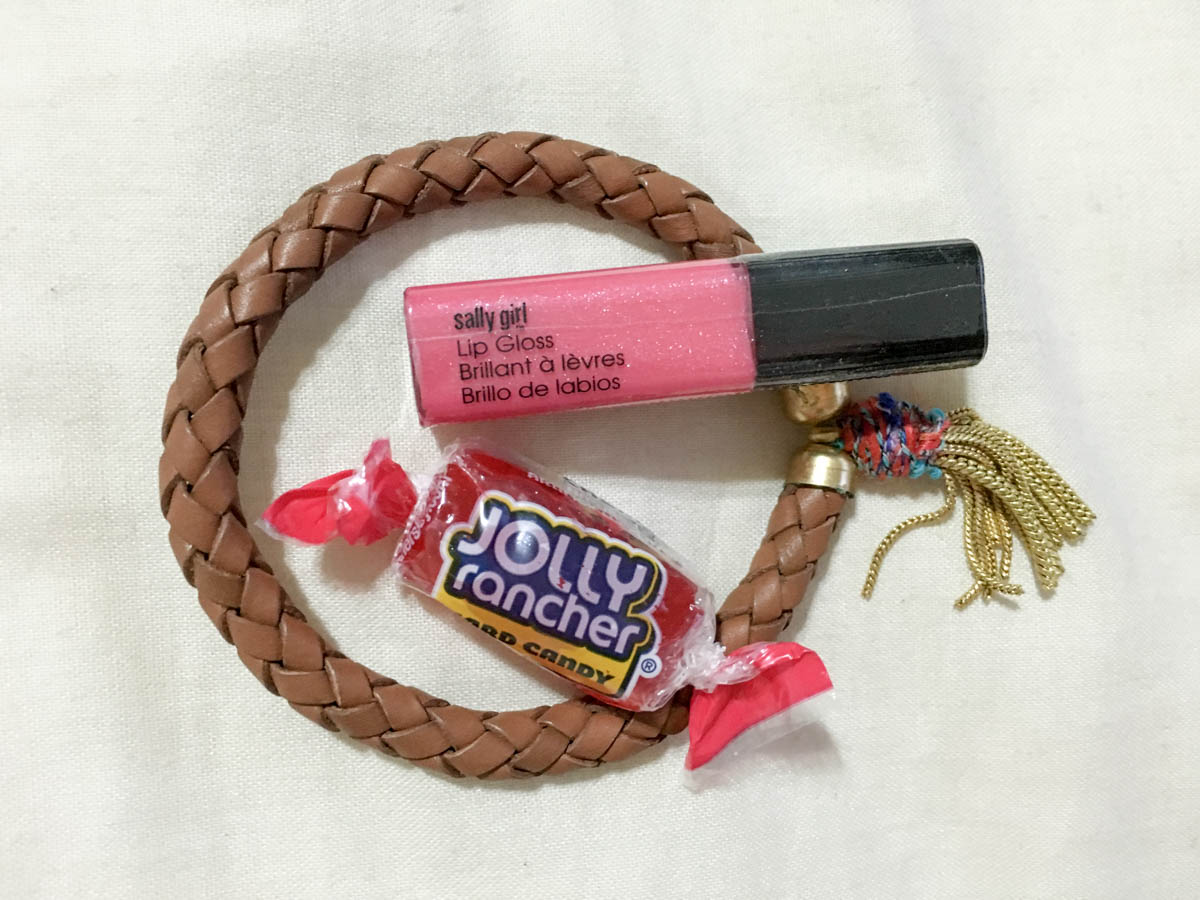 I was hoping for my last bracelet to be similar in style to my previous ones – gold, classy and simple, but it was quite different. It came in its usual box with the usual pink confetti.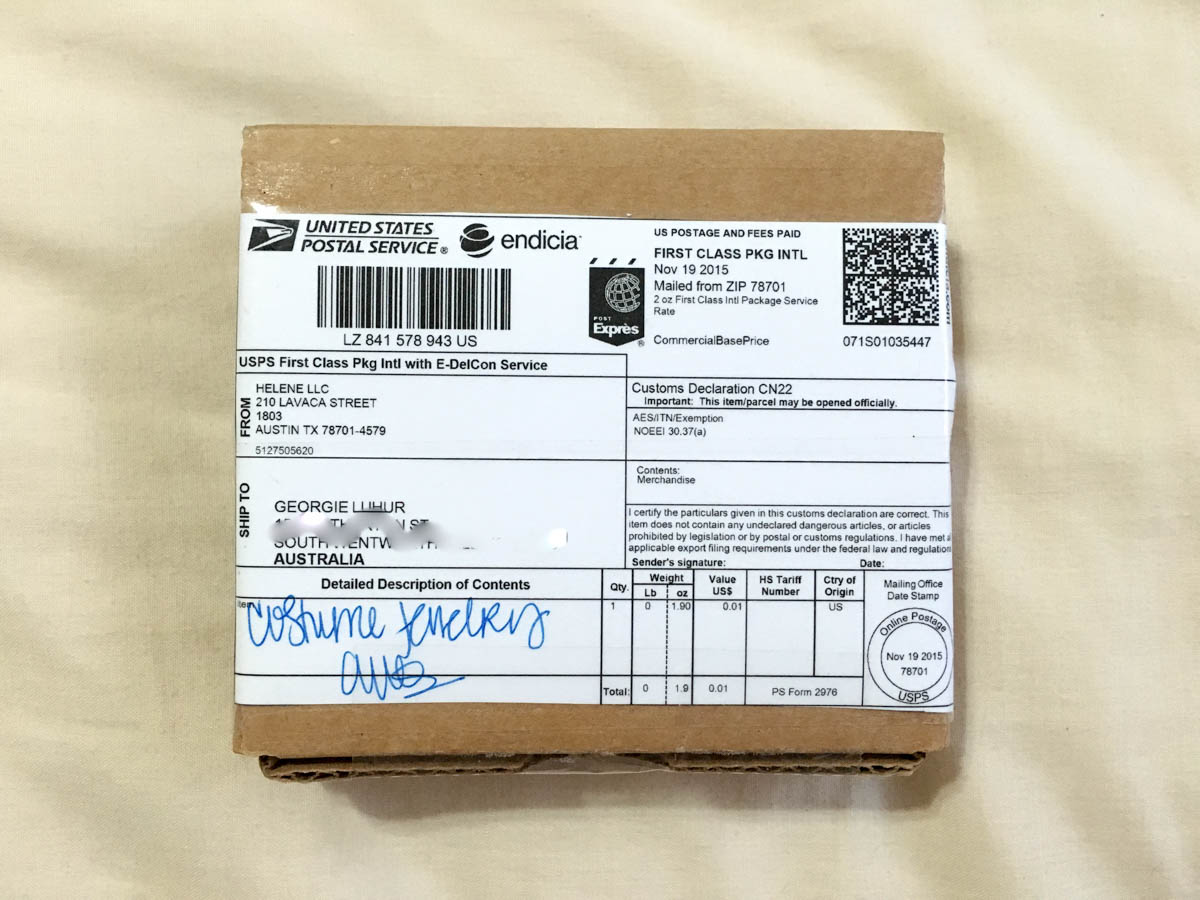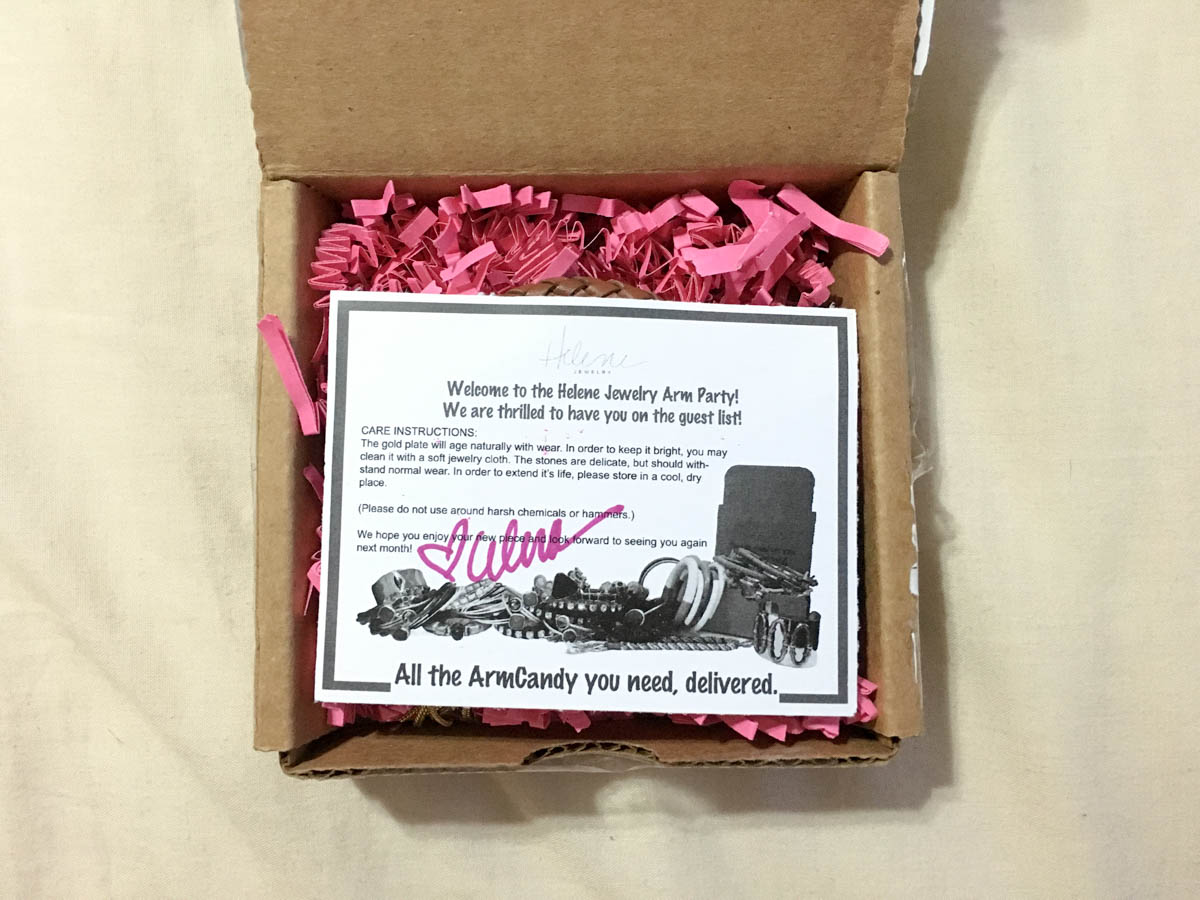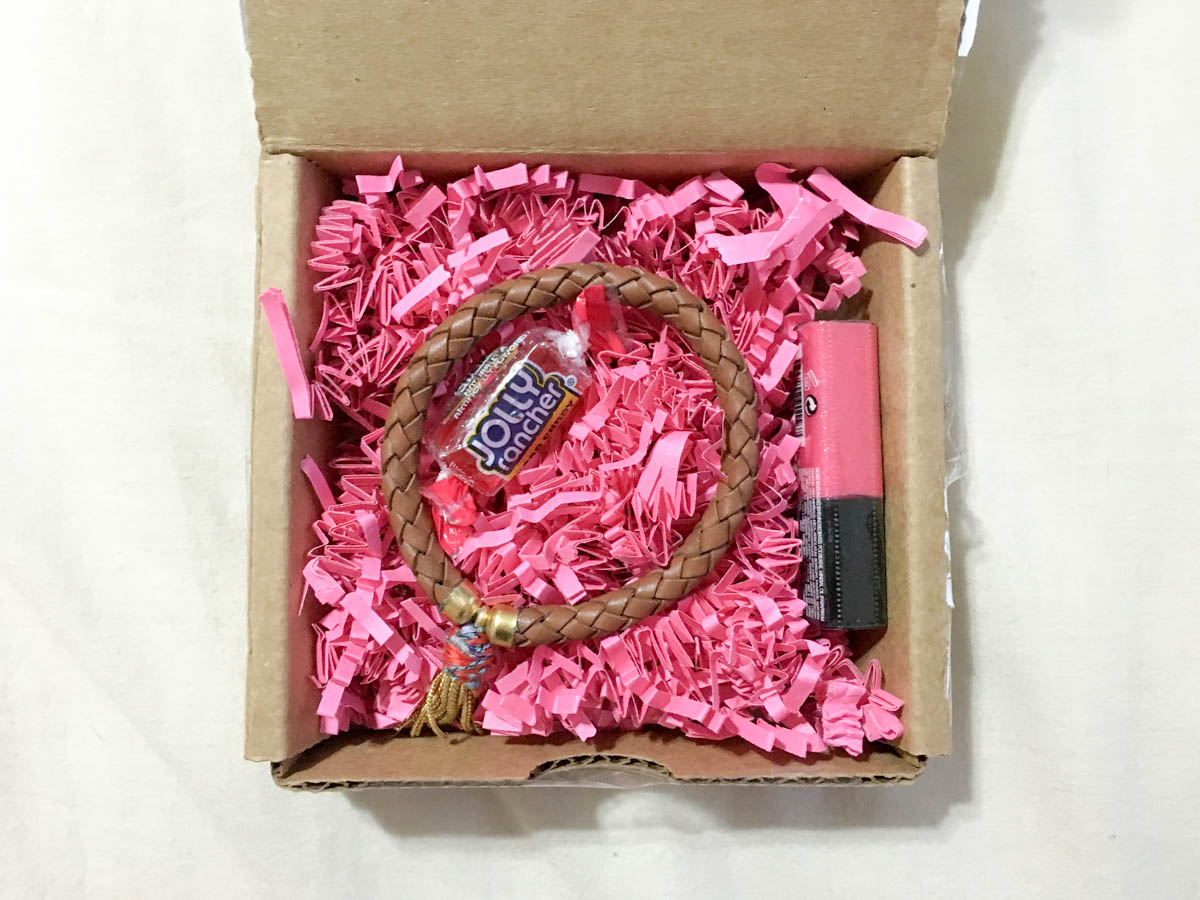 It seems to be of leather or at least some kind of fake leather (I am not really good at telling). The rope style isn't my favourite and I am not really a fan of brown accessories or clothing, even though I like neutral colours.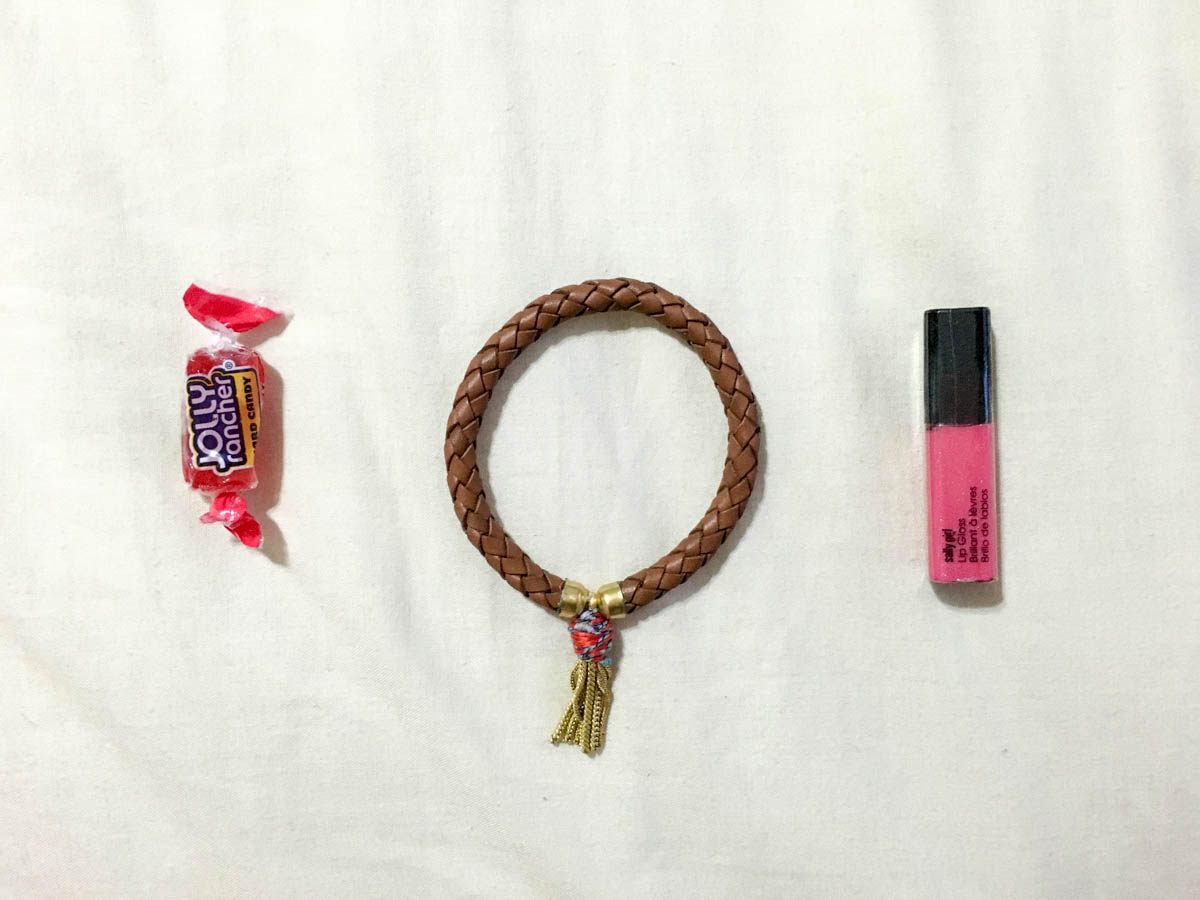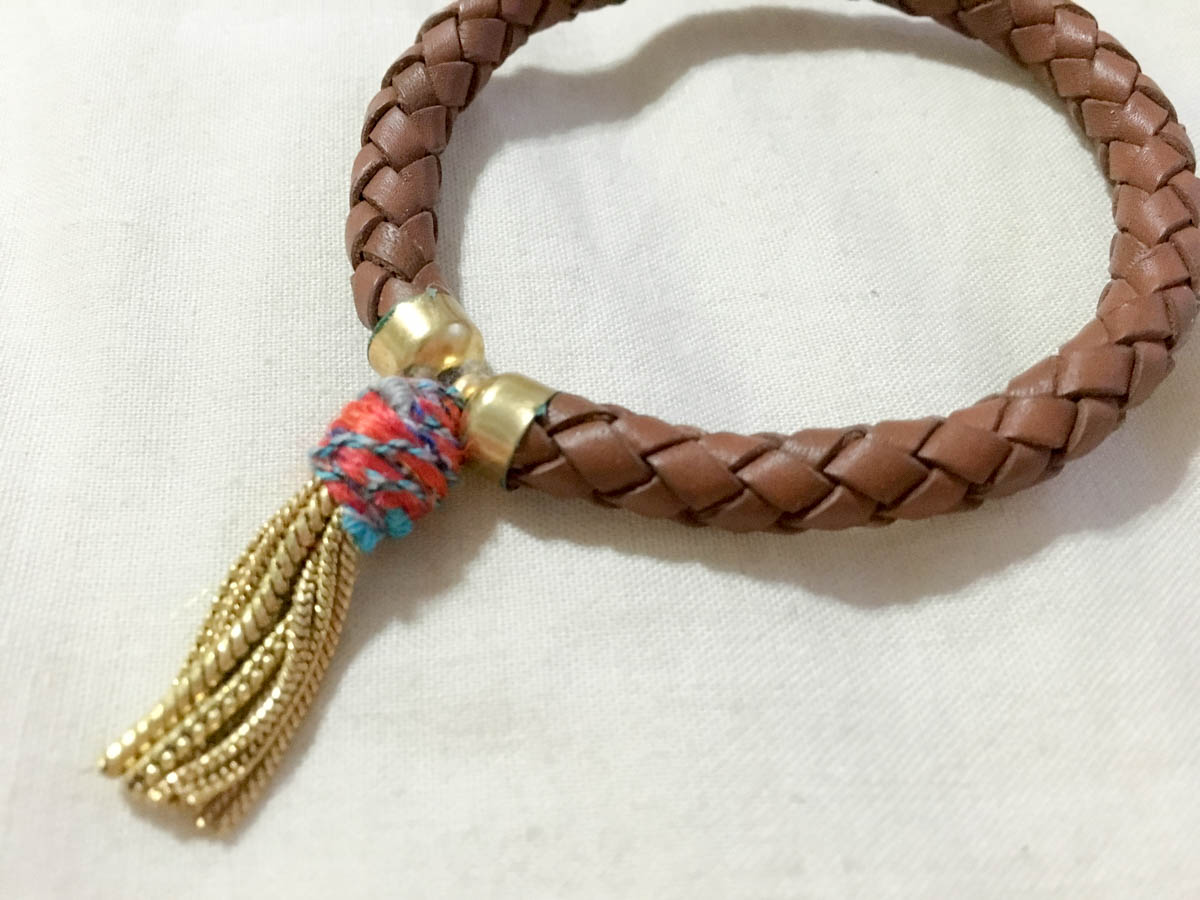 I also don't really like tassels, which one of my previous bracelets was like… and the coloured thread doesn't quite match with the brown. It's a bracelet with a very casual bohemian look, but it isn't very me. If the bracelet was in another colour I would probably quite like it. It is sort of versatile and I like the rope design but I'm just not loving it.
There was also a Jolly Rancher in Cherry which I ate almost immediately because I like the cherry ones. The box also came with a Sally Girl lip gloss in Sassy. I've yet to try it, but I am a fan of deep pink coloured lip glosses like this one.
I'm not sure when (or if?) I will subscribe to Helene Jewelry again. I have loved receiving all my boxes over the past year and a half but I feel like the bracelets are a tad pricey, and living outside of the United States, the shipping time is quite long. I love that all the bracelets are unique but as with a lot of subscriptions, you have to expect a surprise or lucky dip most of the time – that can be good or bad for some people. I like that Elena takes your feedback and preferences into account and makes bracelets for your size, which is a service not many subscription boxes offer!