Fashion Friday: Lucky Star
It was quite a warm day when I wore this outfit but I decided to mix it up between a long sleeved shirt and a short skirt. The shirt I am wearing is cropped – a style I don't usually like – but if worn with the right pants or skirt, can look good. I think the primary reason I don't like cropped shirts is that they hardly do favours for my height. The same goes for really high-waisted stuff.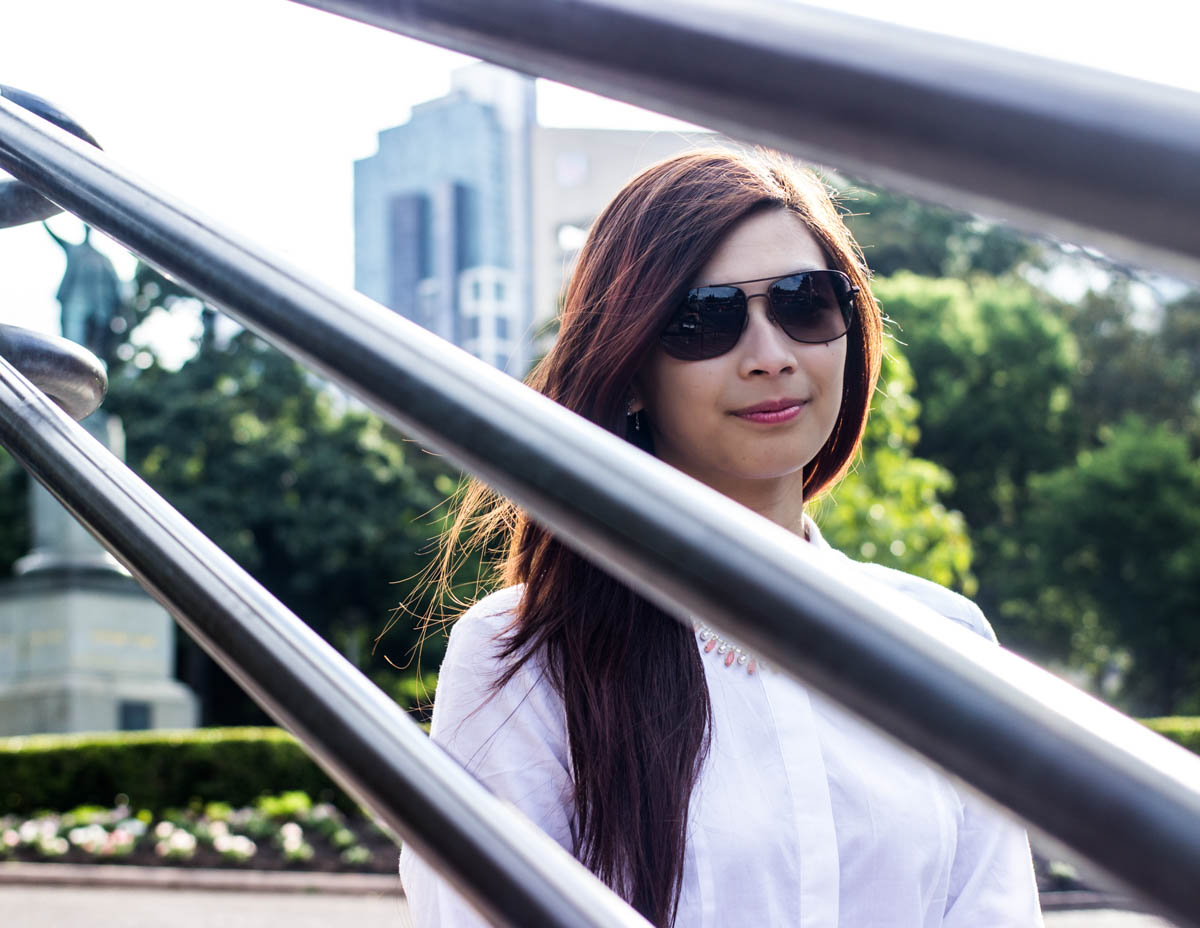 The shirt has long sleeves but it isn't too warm to wear. The back has some detailing and is a little bit longer. The boxy shape of the top is interesting. If it wasn't a cropped top I dare say it will swamp my small figure, as rigid square shaped tops are not suited for petite girls. I also like the formal style of the shirt. I have very few collared shirts that can be dressed both up and down.
I am wearing a necklace that I bought from Dainty and Bold. I really wanted the blue version of this necklace as I love the design, but they sold out. Even after waiting a while, they didn't stock it again. I settled for the pink one, hoping it wasn't too pink. Pink is my least favourite colour (as many of you know), but this necklace was pretty nice.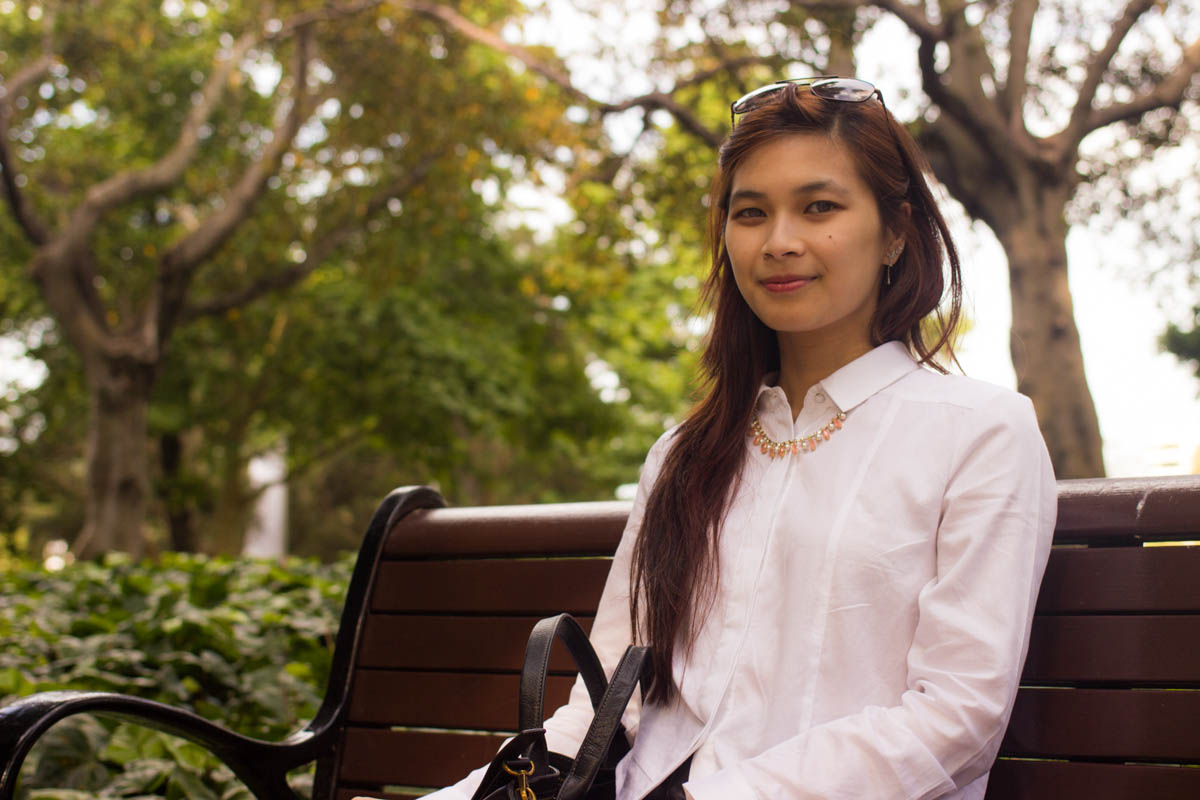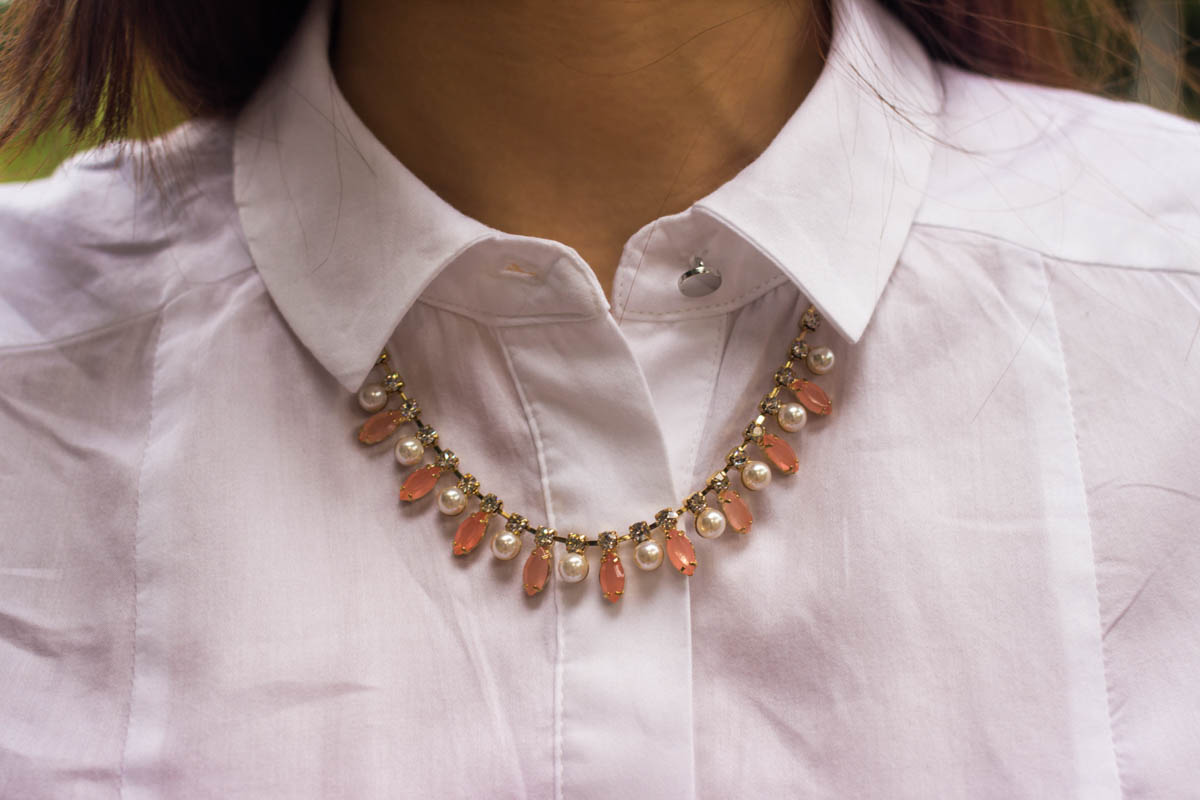 As it was warm, it naturally called for a short skirt without pantyhose. I don't really like wearing tight skirts in the summer so I am glad I had this skirt on hand. It is made of fake shiny leather-like material. I like the way it flares out – A-line skirts are more flattering for my short figure.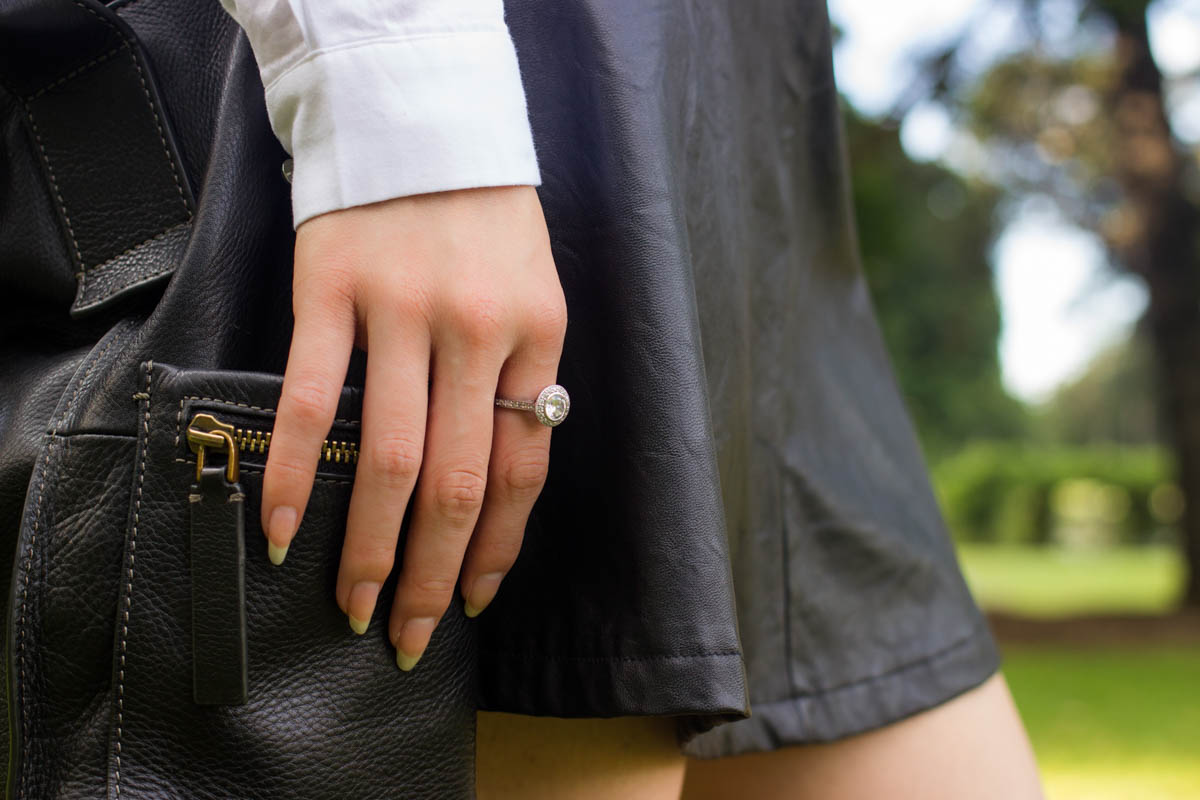 The earrings are from Floralpunk – I love the detailing in the earring backing, it's a nice touch. The ring was a birthday gift from my mother a couple of years ago.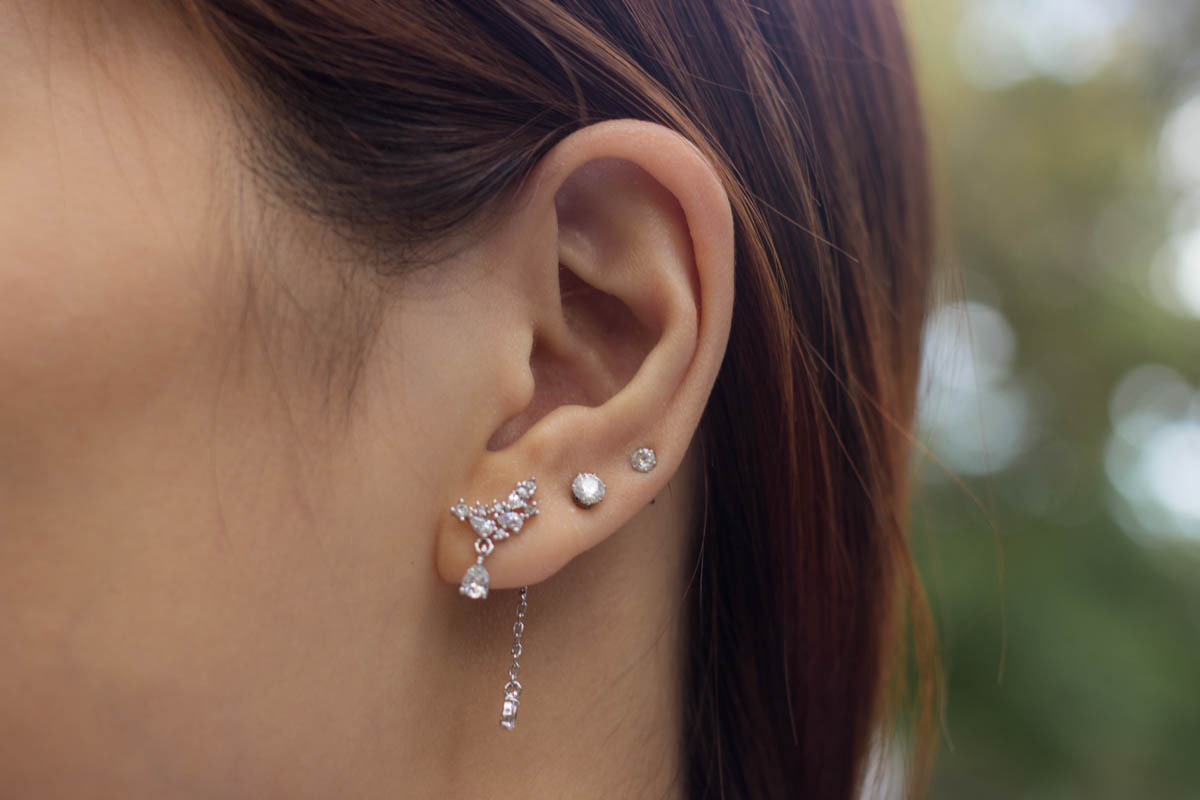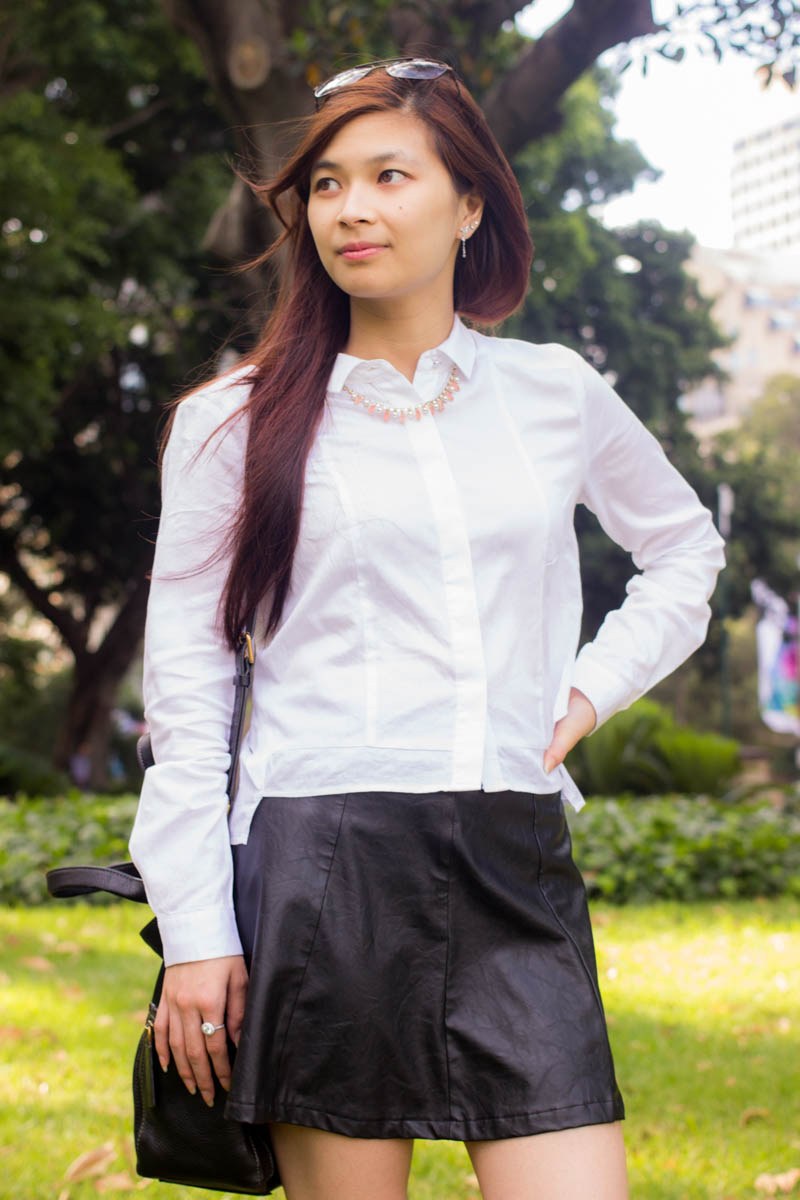 This edition of FF is named Lucky Star after the Madonna song. The outfit she wore to promote that song isn't really like this outfit – she was certainly a bit more 'rebellious' and edgy – I'd say this is a more demure version.
Outfit details
Top: Basque (available at Myer)
Skirt: Purchased at a market
Shoes: Sandler
Earrings: Floralpunk (Twinkle Moonshine Earring)
Necklace: Dainty and Bold (Lavender Pink Petite Pearl Necklace)
Ring: Bevilles
Sunglasses and Bag: Fossil
Photography by Seb.