Patterned Songbook
I have a flurry of comments to return but hey, I'm catching up – as usual.
I need to announce that I am selling 5 domains. Please if you are interested have a look. And, as a result of that, I only have 15 domains! I'm happy about that – I moved some fanlistings around, moved some projects around. Visit Georgie.nu to see what I've moved around! ;)
It might not stay at 15 for long, because I am planning to get a few more domains possibly for hosting and a new portfolio. AND speaking of hosting, I have bought a reseller from Holdfire to host people on. :)
Two days ago, I received a package in the mail. Very exciting. I completely forgot that Laura was sending me a package. This time a friendly reminder from Dayna told me not to rip open the package straight away but to take photos!
Laura is from New Zealand and she told me to expect a sheep in the mail. :O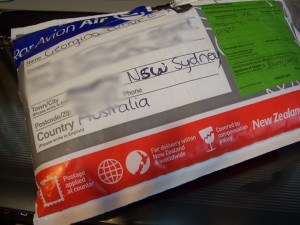 I opened the package and woohoo… there was indeed a very cute sheep! /eee I did blog about this on my photoblog at Indecisively.me and showed a few photos but I thought I'd show the lot here!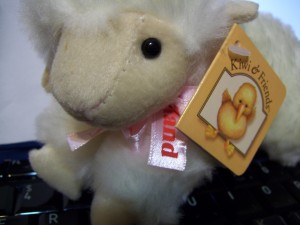 She got me a pen, and a figurine of one of my favourite Pokemon, Starmie. What's your favourite Pokemon? :D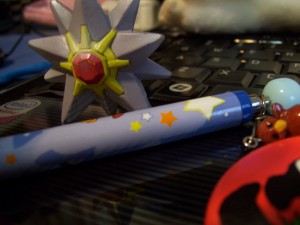 It's funny that the pen makes me want to write more now, even though I use a computer most of the time. /um I've told people this boring story a few times, but in high school shortly before I did my HSC, I developed a huge cramp in my wrist. It was so bad that it hurt to write, and I was holding my pen in a fist to write during a few of my exams. My hand blew up to twice its size, and it was so huge that when my hand finally healed, the skin was dry and saggy because it had stretched so much. 😢
Though I can't say that it compares to Lilian's ganglion; she had to get a freakish operation to remove the… "big ball" in her wrist; let's just say. 😰 (Since I'm sure most of you won't bother looking up ganglion, but I just linked you to Wikipedia. :P)
Laura also gave me a panda badge (hmm, Lilian will like that!).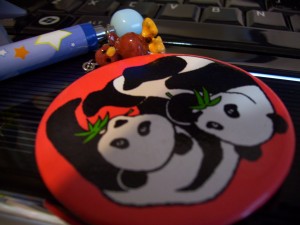 I also went shopping the other day and bought clothes. My mum was pretty angry because I spent $80 on a shirt and jacket. Ugh, big deal. She thought it wasn't worth it because the clothes were "ugly". Hello. Plaid is not ugly. She further ranted about my appearance and how I look like an idiot when I dress in black.
She never said anything when I dressed like that in high school. I always dressed in some grunge gear, or like a rock chick, or like a punk. /hmph
Here's the jacket. I didn't get a picture of the shirt… but anyway. I love the jacket because it looks like Ben Jorgensen's cool shirt… /hehe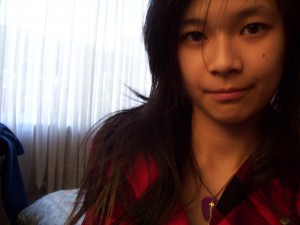 Oh and I killed a spider today. /clap It was a red-back, a really scary one. I posted a photoblog with a picture. I didn't want to post it here in case some people were scared… D: But I used deodorant spray (James's idea), camera flash and a shoe to kill it. :P
That's it from me; tell me of your encounters with bugs and arachnids. :O