If you don't like your nail polish, throw it out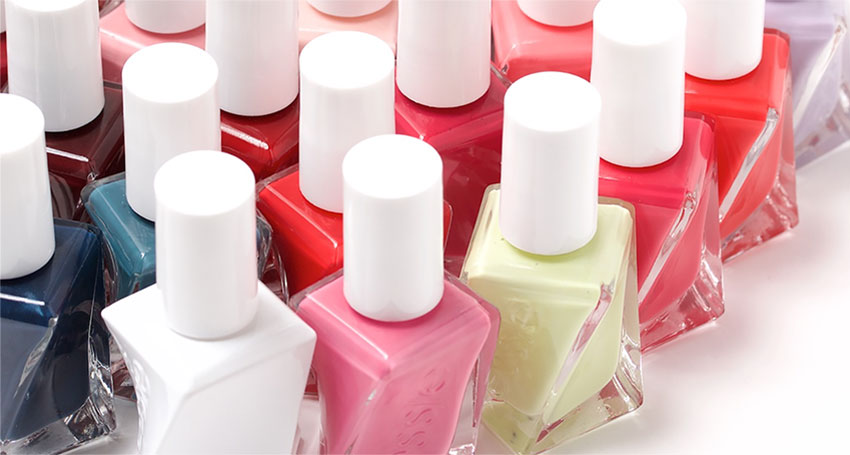 I wish I could say that I just got rid of all my nail polish, but I only got rid of 50 bottles. Only?!, I hear you say.
I am left with about 25 (it still sounds like a lot), some of which are pretty tiny so will finish fast.
Or so I hope.
How do you use up nail polish?
That does bring me to the question as to how you can use up a whole bottle of nail polish. I think all girls know that if you had one bottle of nail polish and painted your nails every week for a year, you would probably likely still have the bottle and the polish would not be finished.
Some of my favourites that I had used so many times were not even half empty.
Some of the colours I really liked had still not been used in a year. I had a bottle of polish the colour of the aqua on my blog, though more of a turquoise green. It was so funky, and looked really good, but it was time for it to go.
The hard part to change, if you're thinking of doing something like this, is the mindset.
Ask yourself the hard questions
I asked myself some of these questions, and I asked myself these get-real questions because I undoubtedly had thoughts that were really just excuses for keeping the polish. I'm almost positive you had similar thoughts that were just excuses. I have no need to write those excuses down, but in reading these questions, you will probably have some idea of my thought process.
Do I really need all these bottles of nail polish?
How long are all these bottles going to last if I started using them more now?
If I haven't used this in a year, what makes me think that I'm going to look at it again or use it in the year ahead?
If I loved this colour a lot before but don't love it now, doesn't it make sense to get rid of it?
Has my style changed and is that why I don't use some of these colours?
Am I simply disinterested in nail polish?
The reality is that you don't need a lot of nail polish. Many girls associate painting nails with the agony of waiting for the polish to dry, severe impatience, and complete 'can't-be-bothered'-ness.
Nail polish lasts a long time, and you're even encouraged by various websites not to throw out your polish because you can revive them and bring them back to life.
Why the fuck would you want to do that? ARRRRRGHHH! was my reaction.
Nail polish has a shelf time, some only really last a good 12-24 months before they start to get clumpy. But my main reason for raging was because frankly, I wanted to get rid of these pieces of shit.
I need to know how you went from calling them 'nail polish bottles' to 'pieces of shit'
OK. Let's get real. If you do have a bottle of nail polish that has been sitting around for over a few years and you haven't used it recently or have other colours you like more, just get rid of it. You won't miss the bottle. You will not miss one bottle of polish, which, at the very most, probably cost you $20. You could even have bought it on sale because I totally know that buying polish is addictive and omg all the colours. So $5. Maybe even $2. You will not miss this one bottle of polish that you could probably buy back with a tiny ass percentage of your paycheck.
So if you don't like a colour just get rid of it. Especially if you've been thinking about cleaning your collection in the first place.
Don't tell me this colour is rare and all that bullshit, because it's probably not. Go into any pharmacy or drugstore and you will find thousands of fucking bottles of all colours of the rainbow. How could you even get bored?
I'll be honest, the one thing that really made me clean my collection other than the fact that I was painting my nails less was because my style did change over the years. I have worn less funky nail colours because I prefer when my nails match my clothes – and that's why I feel neutral, practical colours work best for me now.
Those of you who follow my Fashion Friday series know that I do buy nail wraps that are funky, but they are easy to apply, and don't give me hell like nail polish does.
Sometimes you have to admit that nail polish is a huge bother and not worth keeping dozens of bottles for.
Nail polish might just not be your thing
If applying nail polish is a lot of effort for you, it might just not be your thing.
If you used to like it and no longer do, there's nothing wrong with that and you should definitely not feel like your polish has gone to waste. They were so easy to collect – and they're going to be just as easy to get rid of. :)
Remember: You can always buy more bottles if you decide to get back into it. I considered just dumping my whole collection and starting from scratch, because that would be glorious – but I did like the new 'curated' collection I had created after cleaning a lot out.
Dispose of nail polish properly!
I can't stress this enough. Apparently some people just pour nail polish down the sink. What the fuck? Lovely when it goes through the ecosystem and ends up right back in the food on your dinner table, eh?
It's also not right to just pour it in the trash. The reason for this is that when it's disposed of, it may not fully dry, and could react with other chemicals and cause damage. Nail polish is made of chemicals just like regular paint, and it should be disposed of correctly.
One recommendation, if you don't have access to a waste disposal, is to let the polish sit out in the air, open, until it solidifies. Once this happens, it is not flammable and less likely to cause harm to the environment.
I recently was able to pass on a big bag of polish to my coworker Hien, who will be taking them to a waste drop-off day in her local area. Thanks Hien! ☺️ I did my research and while some waste disposals did not reply to my emails, I eventually found some information on dedicated days for clean-outs of waste, and asked around.
Do you need to get rid of some nail polish?
Only you know the answer. If you are thinking about it, there's a good chance you'll benefit from cleaning out any nail polishes you don't like or that haven't seen the light of day recently.
Think about how many, and which ones, you'd be happy to use in the coming year. And because these things seemingly last forever, just let go of anything else!
Disclaimer: I apologise for the profanity in this post, but I did feel it was fitting.