Timeless Thoughts: Mixtapes and CDs
Timeless Thoughts is a monthly linkup hosted by Georgie and Tara, where bloggers write about something from their past – it could be an item, a place, an event – anything that evokes a trip down memory lane. Timeless Thoughts is held on the first Saturday of the month, and runs for two weeks.
What we know as mixtapes are not really a thing anymore. Not a physically tangible thing, nor a digital thing. They are called playlists now, and they can be shared online, synced to your phone, compiled on websites like 8tracks. What we know as the mixtape doesn't really exist anymore.
Gone are the days I threw a cassette tape into my recorder and recorded songs off the radio, turning the tape manually with my fingers to get to the right spot, and making sure that I didn't overwrite something that was already on the tape. I used to stop recording at the exact moment the voices of the hosts on air kicked back in, because I wanted just the music, not the radio commentary. I hated when songs with fade-outs had to be stopped before their true ending because an advertisement came on the radio. I filled cassette tapes with my favourite songs from the radio because CDs had not quite become a thing yet, and they were expensive, and people still had cassette players.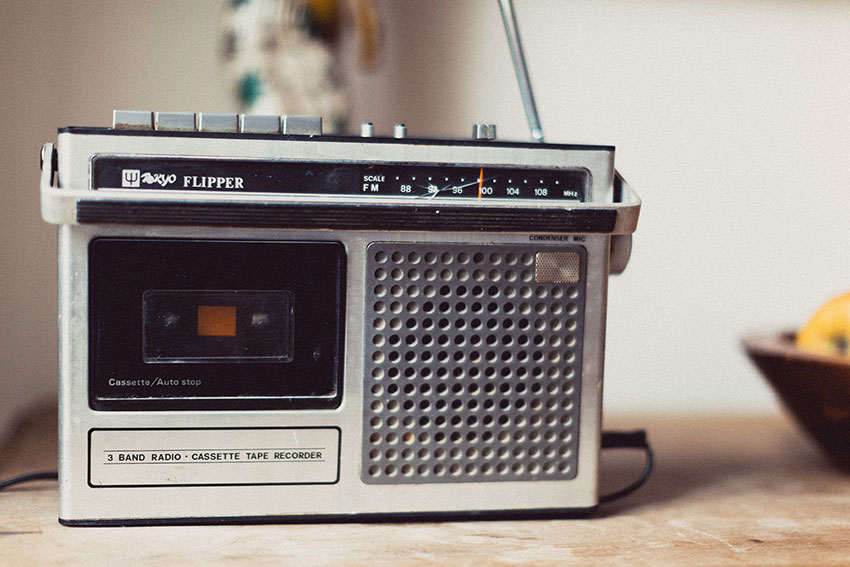 Cassette tapes have become some kind of hipster trendy way to release your album – I know Brisbane bands Velociraptor and Woodboot released a limited amount of their albums on cassette.
Can you even buy blank cassettes anymore? I haven't even looked.
I remember when CDs began to become cheaper. You could buy albums for just under twenty dollars instead of $35, and singles for $1 in some stores, as opposed to $5. Even then, I thought it was expensive to buy only two or three songs for that much. But the price is still pretty much the same on, say, iTunes. You still pay $1.69 for a song. I've been ripped off, don't you think?
CDs were perhaps a lot easier to deal with than cassettes, purely because they were digital. I was not a 'downloader', in fact, I had such poor internet that I rarely downloaded music (or anything). I copied CDs to my computer, which might also explain why my physical CD collection became bigger than the average person's, and I borrowed CDs from the local library to listen to. I'd copy them since they had to be returned. And of my growing collection, I could make as many mix CDs as I wanted.
In fact, one of my favourite things to do was to make mix CDs, name them, and print out custom designed covers for them. At the time, I was a bit of a graphic designer nut, and I loved designing those covers. I was very into music but I didn't have enough drive at the time to write my own music, so I named my mix CDs what I would potentially have named my albums – if they had been of the same genre.
I strategically put songs of a similar genre on the same CD, but sometimes I would mix it up a bit. I would make sure that songs contrasted so when you listened to the CD you would not have a whole bunch of rock songs with a random ballad somewhere in the middle. I wouldn't ever put two songs by the same artist after one another. I got so obsessed with my techniques, it was like an art, a craft. I even wrote a guide on my old website on how to make a killer compilation disc.
These things made amazing gifts. I recall the time I made my mum a CD of her favourite songs. I also copied whole albums but redesigned their covers and gifted them to friends for their birthdays (I gave my friend a self-designed copy of Missy Higgins' Sound of White). They were very thoughtful and creative and I think it was where my characteristic of buying thoughtful gifts began. I saw what sharing music in a creative way could do – it made me feel good, it made people happy, and people felt really touched. I can't give the same gift of music with an iTunes voucher or a Spotify subscription. When I receive these gifts, though, I know that my friends know I love music enough to receive 'the gift of music', though deep down I feel that if I were to give that gift, I'd go right back to physical mixtapes and mix-discs.
I wish I had photos of my creations, but these are fond memories of gifts that have been passed on to people, and I never needed to keep them in physical form to know how much doing this warmed my heart.
If you'd like to join Timeless Thoughts this month, you can add your link below.
Loading InLinkz ...