Midnight chips and a day in the (Hunter) Valley
Balloons are awesome.
It's also really awesome to just go away for the weekend and forget stuff.
Friday nights have recently become a bit more awesome.
Last week picked up a bit, my main highlights being the end-of-week parties. If I remember correctly, I went to lunch a few times with my friends. Tristan, Lilian and I went to the sticker photo booths again. It was nice to see Lilian again and we found out we were wearing similar clothes. She had a job interview that morning and I hope she gets the job. :D It was also windy that day, and while Lilian and I were eating sushi, we were told to evacuate the restaurant because authorities were afraid that a tent/stage thing set up outside would fly through the large glass windows of the restaurant and hit us and injure us and then there would be a lot of hospital fees to be paid for. Thankfully that actually stopped me from having another plate of sushi, which I don't think I could have downed. I tend to overestimate my stomach's capacity sometimes.
On Friday night I went to see The Griswolds, Chance Waters and Lime Cordiale with Jess and Tristan. I had to review and photograph the show, which I was feeling iffy about — plainly because I haven't written any music pieces in a while. I've only been photographing recently, which is a tad easier.
We danced ridiculously to Lime Cordiale and Tristan said that Jess and I should enter a dance competition. I laughed and said no way. I recall the large number of dance competitions I entered as a child, and the zero that I actually won. I think one first place was the best achievement, but it was as a group. Individually, I was pretty shy, and afraid, so I didn't enter many of those, and hadn't ever been placed in the top three, even if there weren't many people participating.
I wanted Tristan to hear Famous because I'd chucked it on a CD for him and it is definitely one of my Lime favourites. I bet that it would be one of the first songs, and while it wasn't the first, it was the second, so that was close enough. I also yelled at Oli at the end of their set and asked if I could have their setlist, and he grabbed it and licked it before handing it to me. XD
I actually didn't have much to eat that day, and I didn't realise how bad it was until I could barely walk and nearly fainted at the gig halfway through The Griswolds' set. That was… really not very cool at all. I think I still did a great job of reviewing and photographing, despite leaving early and having to have Tristan feed me potato chips. Blech. It wasn't good though, I couldn't stand the noise nor the light, and I fell asleep on the train. Quite soundly, actually.
I felt better when I woke up on the way home, before Tristan carried me to his car (I actually completely forgot this happened). I still felt like I had really dragged myself through something that could have been avoided if I had drunk more water and actually eaten something. Looking back on the night though, it was enjoyable.
On Saturday I woke up feeling rather groggy. I didn't sleep until 2:00am because we had actually arrived home rather late. I had a dentist appointment in the morning at 9:00am. I really don't understand how people get up so early on a Saturday. I missed yet another university meeting and I felt drowsy as hell. I visited the market with my family (sans mother, she was at work), my cousin Ricky included, since he's living with us now. Brandon was occupied by a Rubik's cube at an Asian woman's stall. After about five minutes she started yelling at him, possibly in Chinese — or at least some language we could not understand. Brandon ignored her and just laughed, telling me that he should be able to finish the damn thing. If I remember correctly his record is about 57 seconds. He put it down after a while, giving up. I had just grabbed my bag before we dashed out the door, so my camera was still in it. I took some photos, trying not to look obnoxious. The woman was glaring at him, and while she looked annoyed, I don't know what she was trying to say to us in her language.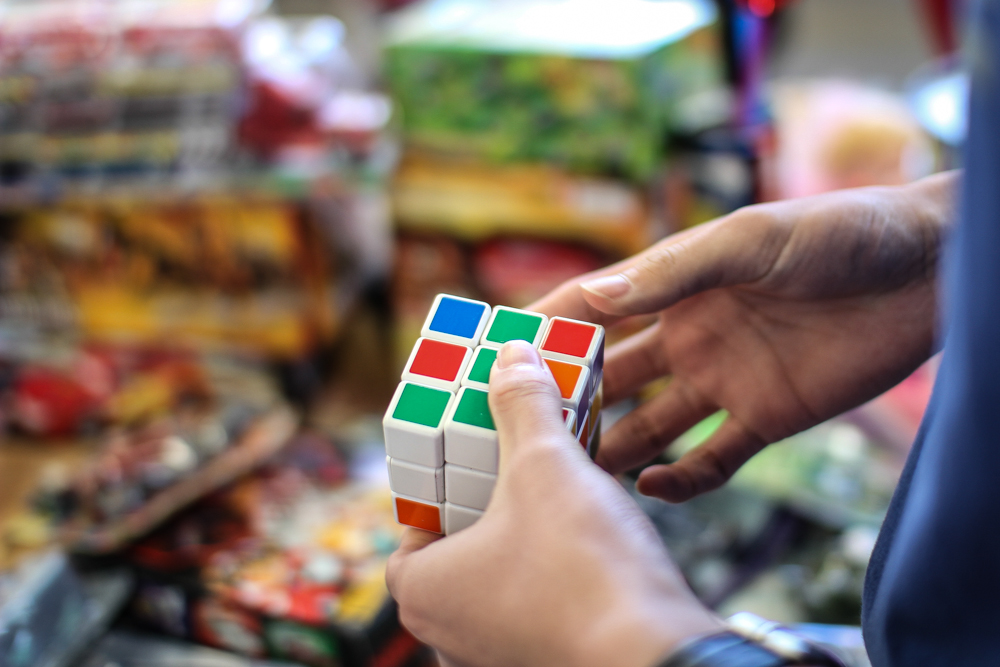 It certainly wasn't helping, and at this point, Brandon changed his mind and continued to attempt to solve the Rubik's cube. After Ricky and I started to walk away and called him over, still noticing the woman practically breathing down his neck, Brandon put the Rubik's cube down a final time and hurried in our direction. The woman yelled after him. I don't know why she couldn't just speak to us in English. She obviously wanted Brandon to come back, and buy the Rubik's cube I think? Ha ha ha. Brandon ran to us and she yelled but did not bother chasing.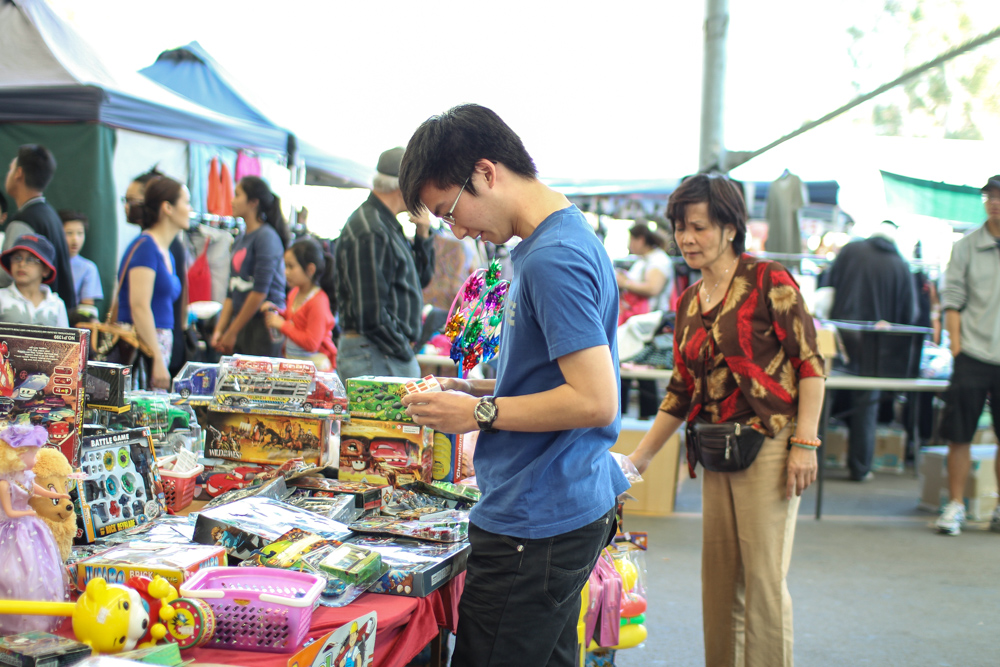 I hate pub/bar lunches, so naturally I was disappointed when my dad wanted to get some cheap $10 bar meals at a hotel near one of our local shopping centres. I disliked the fries and they made me ill; the fish burger wasn't too great but I was not pleased with the meal overall because to me, a burger and fries isn't actual food. Lately my appetite has dropped, and I actually lost a kilogram after that episode on Friday night, and it has become harder for me to stomach larger meals. :( I went home and slept the rest of the day.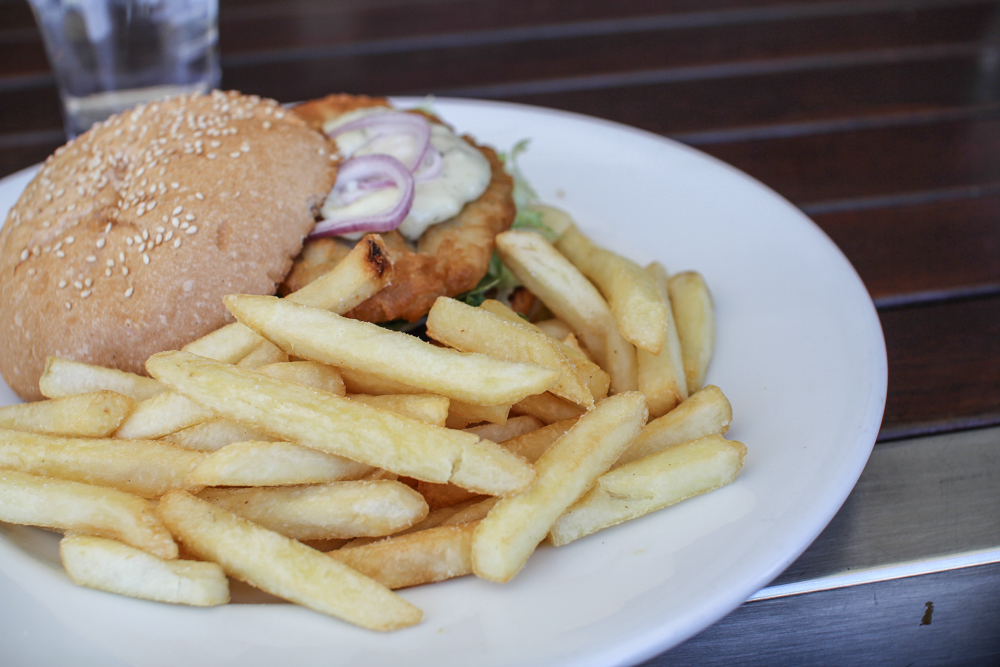 Early on Sunday morning James picked me up and we drove up to Hunter Valley. We planned to go to the gardens to check out the flowers, and see what else was around town. It took us about two hours to get there, as it was a far way up north.
After walking around the gardens for a bit, we went and had lunch under a tree. James had brought lettuce and other salad-like bits and bobs, and mini wraps, and we did the whole DIY-lunch, which is always wonderful. :) It was a rather warm day, and we spent some time just lying down and chatting and catching up, since we hadn't really talked in a while. ♥️ There were also helicopter rides but they were $60 per person, which was a little expensive to us, and it didn't look like there was much of a view when we saw the route the helicopter took. We went back into the gardens after eating. It was also apparently the gardens' tenth birthday so they had a lot of balloons. I had taken three (one of each colour — blue, pink and green) upon entering and insisted on carrying them the whole day.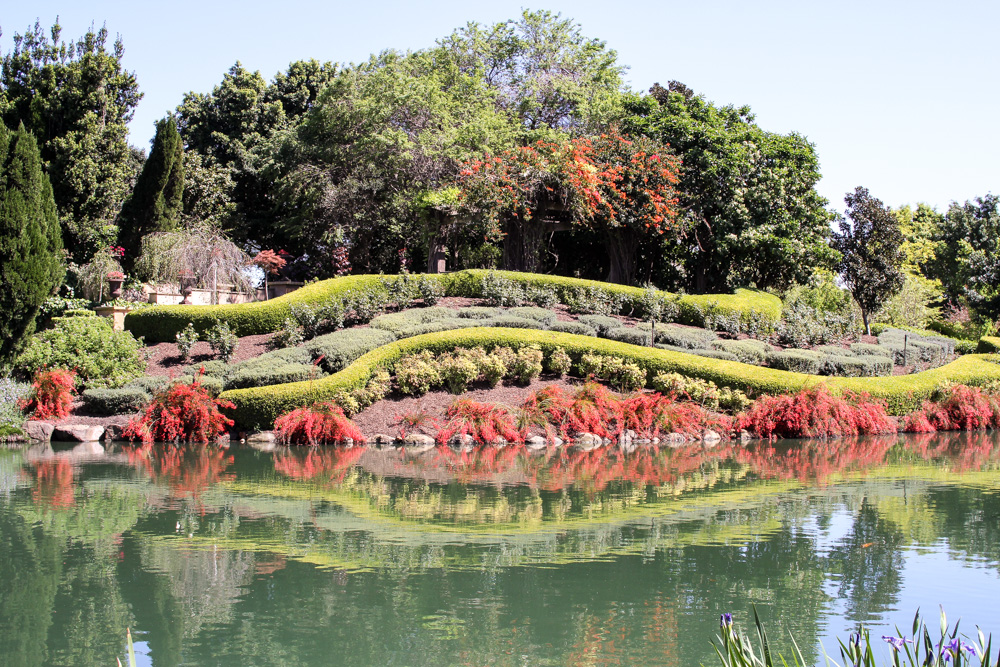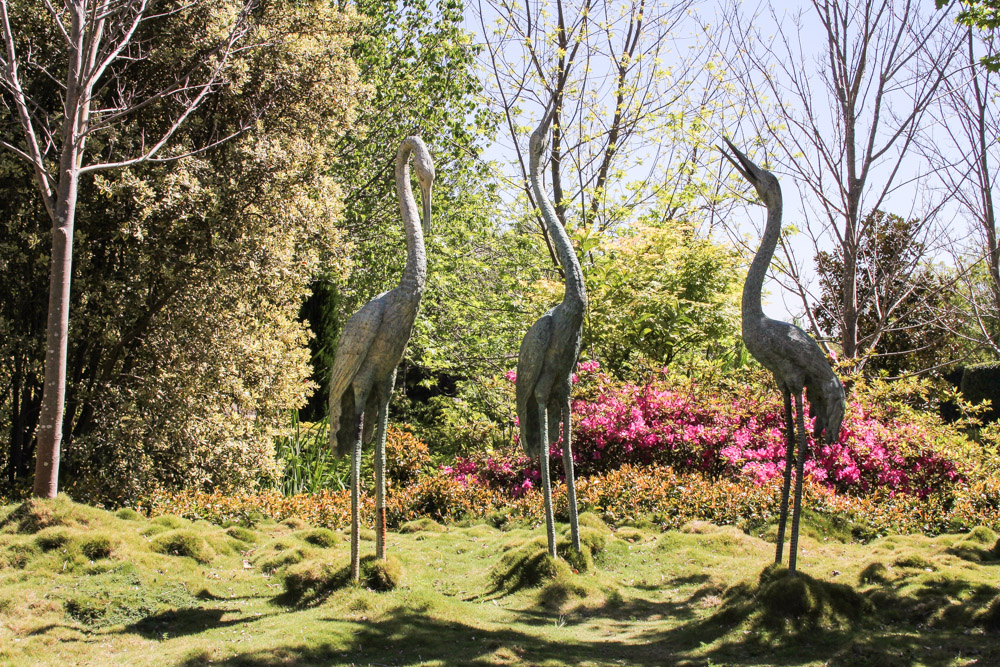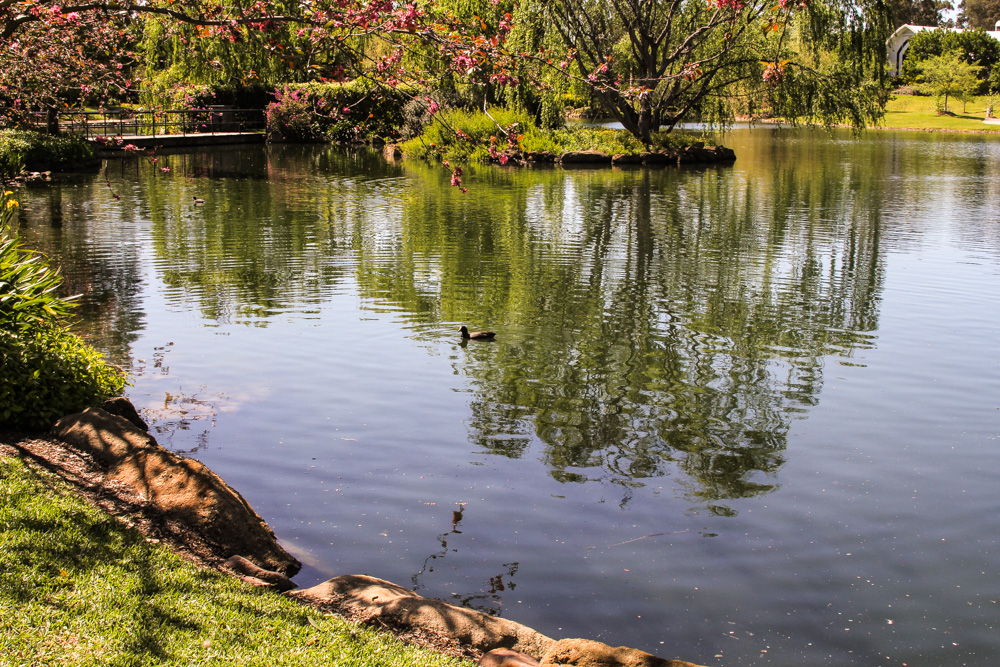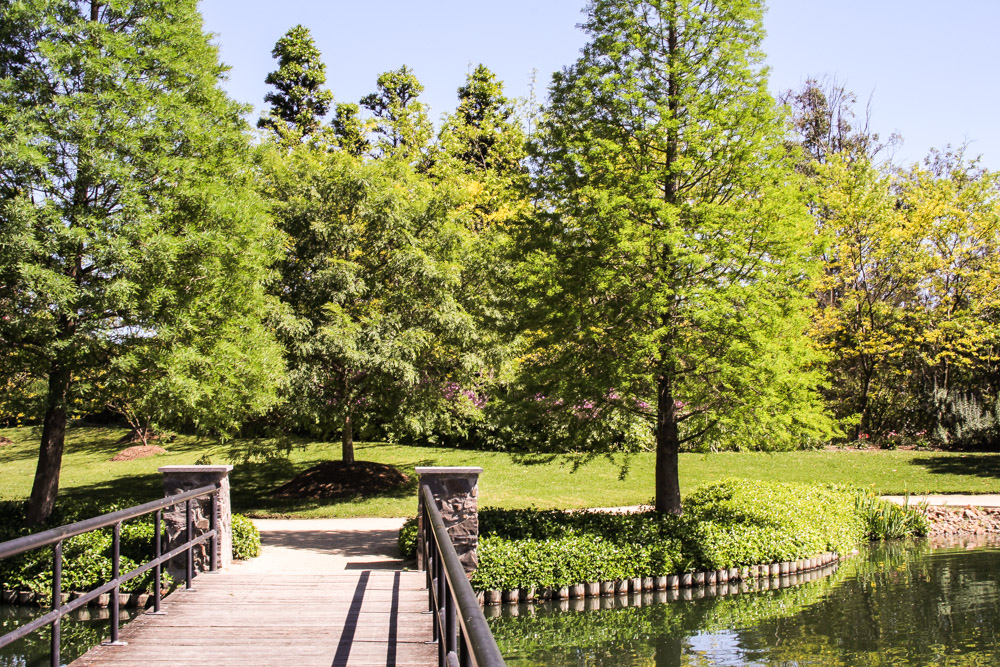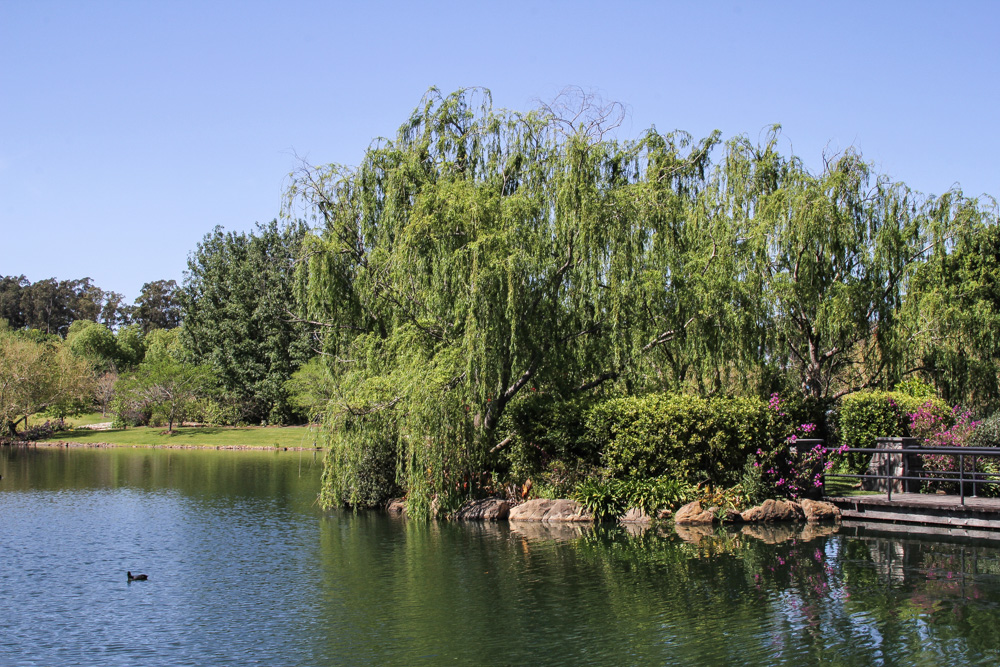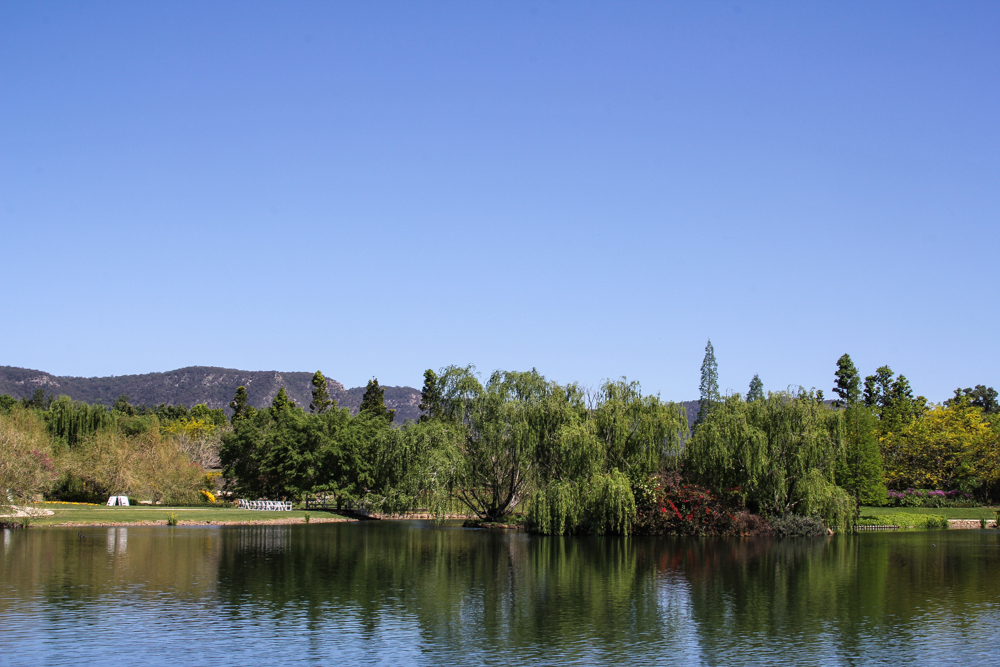 The gardens got a bit boring; there was an Indian garden and a Chinese moongate one, but James and I found ourselves criticising the state of the gardens and how superficial or stereotypical some of the elements were. It was, however, much better than any of the gardens we'd seen in Sydney, and much larger. The map was a little deceiving and made the gardens seem a lot bigger than they actually were. Gardens aren't really places you re-visit; once you visit them, that's kind of it… they don't really change.
One garden that was interesting was the Storybook garden that was inspired by fairytales, nursery rhymes and other common stories. It was strangely morbid, though, because a lot of nursery rhymes have such negative connotations.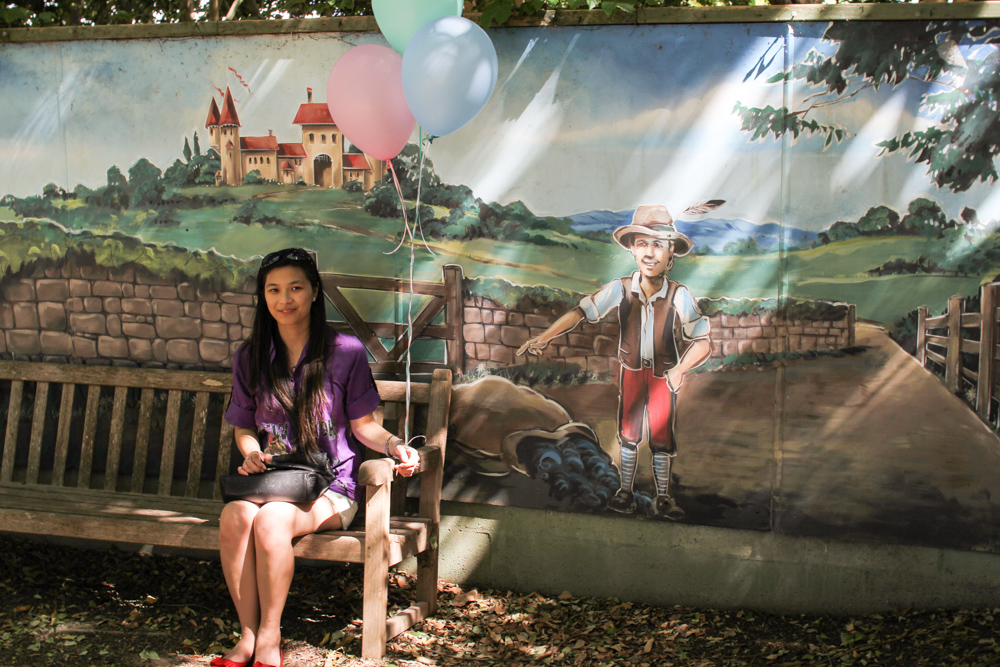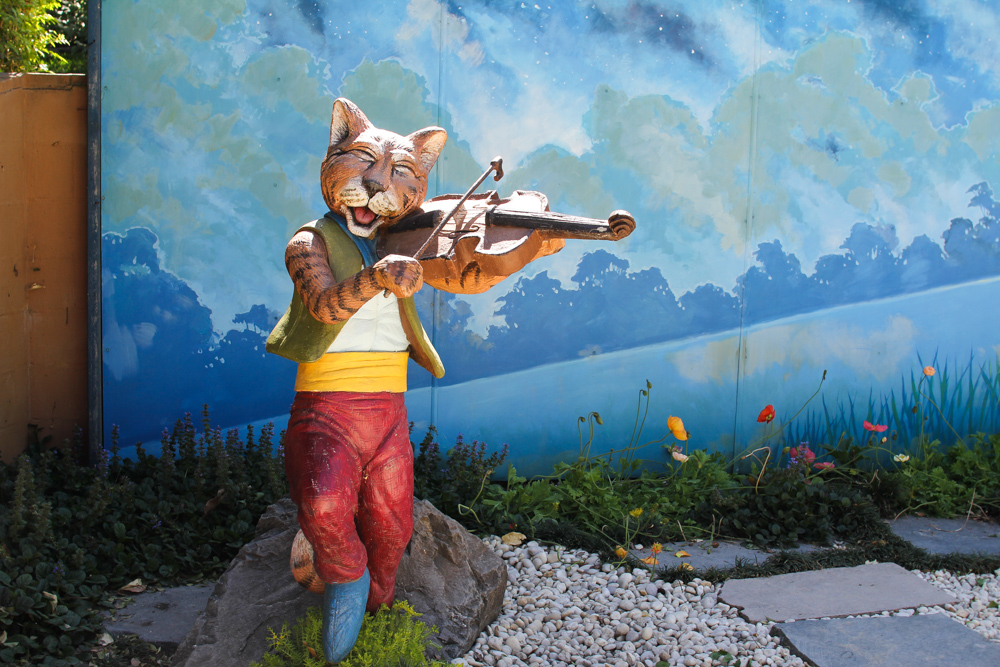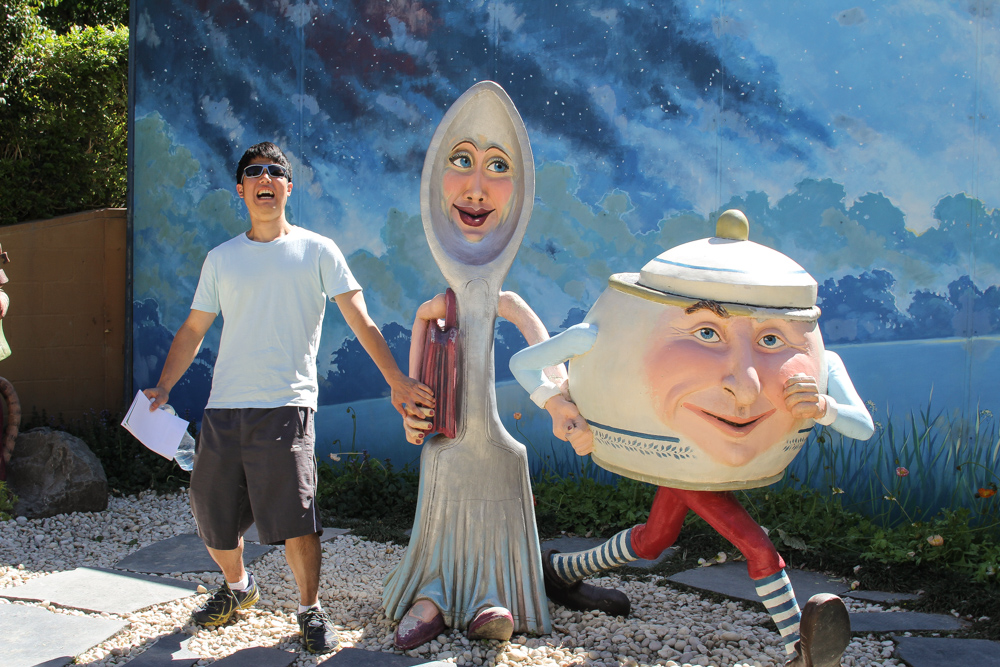 We explored the rest of the area a little bit, and walked around Hunter Valley village. There wasn't anything hugely interesting, but it was kind of cute that there was a little shopping village with various shops. There was a British Lolly shop like the one in Sydney, and although I could have bought them in Sydney, I bought these giant strawberry candies that I remember always buying from the school canteen for ten cents each. After that, James and I had some iced coffee and made our way to the cheese store. Hunter Valley is famous for its wines, but what is wine without cheese… right? Actually, I don't really know. :P
The cheese was $40 for a block though, which was incredibly expensive. There are many good cheeses you can get on special at Woollies, and they are almost just as good. I love cheese and I can completely and wholly appreciate its taste, and all the different tastes, but $40 for a block wasn't really appealing.
I tasted a little bit of wine at a chocolate factory where they had chocolates and wines for sale. I didn't buy any, but as I expected, I liked the really sweet wine that was less than 10% alcohol. I'm not really a fan of wines, haha.
Following that, James and I went to a fudge factory because all day we had been dying to buy some fudge. We bought a box each, and the guy who served us was really nice. James and I made sure we got different flavours. As James would say, "it's the rule!" (Such was a running joke when we first began seeing each other and I insisted on splitting the bill or paying separately, while he insisted on paying, saying that it was The Rule.) Since it was getting late we decided to head home as the sun went down.
We played funky tunes in the car. Which was really just a mix of old embarrassing favourites like Stacy's Mom and Do It With Madonna, and rickrolling ourselves. I had dragged the balloons past a lot of trees and narrowly missed some rose thorns. I was surprised that they had lasted the heat and the scrapes, and they were floating, helium-filled, in the car while I tried to hold them down and tie them to the doorhandle, free from driving distraction.
When James dropped me off at home, we let the three balloons float away into the air, and watched them, until the moonlight no longer reached them and they disappeared, coloured dots into the darkness.