Live: Ball Park Music
Last night I went to see Ball Park Music live at the Factory Theatre. Ball Park Music is a band from Brisbane, Australia. Their music is best described as indie rock/pop. Their style is pretty eccentric and unusual – their lyrics are humourous and if I'm not lying, I think I'd say that if they didn't have such interesting lyrics, their music would not be as fun, catchy, and memorable. Last night, seeing them live really highlighted the fact that they were all three of those things.
I was unfamiliar with the venue but I was thankful that Seb caught the bus with me and saw me off at the theatre. Second concert alone – I can do this, I said to myself. My last one wasn't too bad. I have to say that the only bad thing about going to a show/concert alone is the intermissions and standing around waiting all alone. Most people are in groups and come with friends, and they chat while they wait for the doors to open. I wanted to talk to someone as I was waiting, but I just looked around, bored, eavesdropping on numerous conversations. I don't think you could call it eavesdropping because they were talking or shouting loud enough for me to hear.
There was one particular girl who was going crazy and hyper as we were waiting in a blob near the door. I could hear her talking to her friend about how she was going to run up the stairs and shove everyone away once the security guards let everyone up the stairs to the theatre. I'd left my bag in the cloakroom (three dollars, but it was nothing compared to carrying around a bag with an iPad and possibly being shoved against people and/or the front barrier), and I felt empty without it. I was actually very thirsty but before we were let through, I decided that I didn't want to lose my spot near the stairs and might as well suffer. :P
This was my first all-ages concert, so I was a bit miffed seeing boys and girls who had just graduated high school or were still in high school; there were also some younger kids as well. The much younger kids got let through first – I didn't find that entirely fair. Anyone under 18 years of age was marked with a cross on their hand. I was surprised at how many under-18s there were. It didn't seem like they were… snap, at least three years younger than me. They looked about my age, not to mention were all much taller than me. That's another reason I aim to be up front – I'm short and it's often hard to see.
Count me lucky, perhaps? But Nearly every show I've been, I've been near the front. I usually am not right in line or anything. Last night I was behind two very tall guys – tallest in the room, actually – and I was polite enough to ask them if I could squeeze between them. They didn't think I'd fit but I said as long as I got a good view I was good. Eventually I did manage to squeeze between the two of them, and we engaged in friendly conversation every now and then. I spotted my friend Gwen from one of my photography classes; she was in front of the stage in the area in front of the crowd where the security guards stand and most likely had a photo pass. :) I actually sent her a message this morning and she said that she didn't have enough battery in her camera so ended up being pretty disappointed. D:
The two supporting acts were terrific. They were well prepared and they sounded great. Definitely had music similar to Ball Park Music's. The first band, Cub Scouts, were really fun. One of the keyboardists had a star tambourine. Their music was catchy and they seemed very modest; the guitarist was off to the edge of the stage and seemed a little out of it (or maybe that's because I couldn't see him well).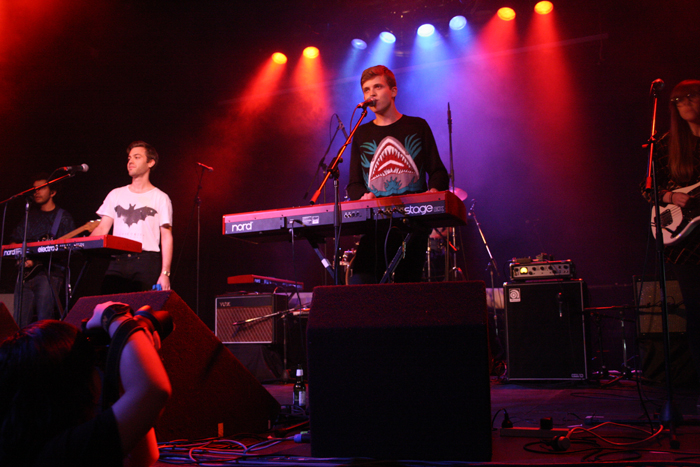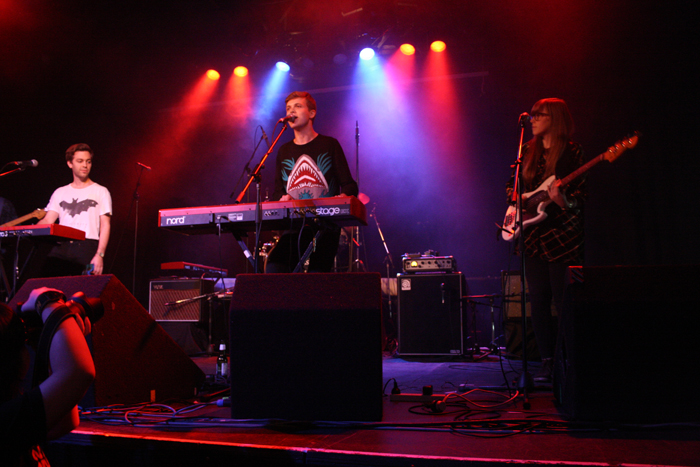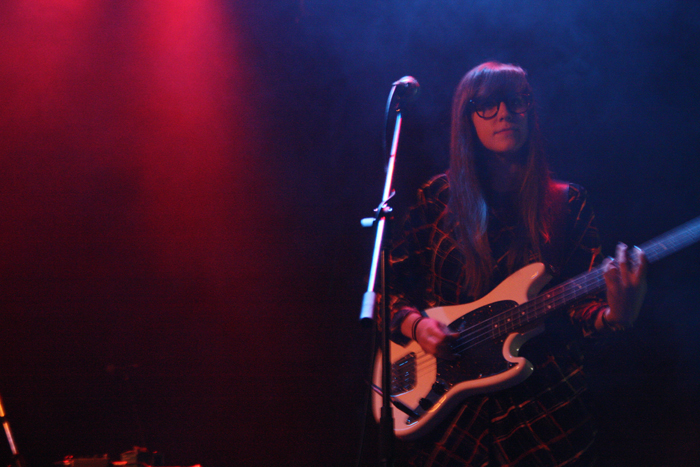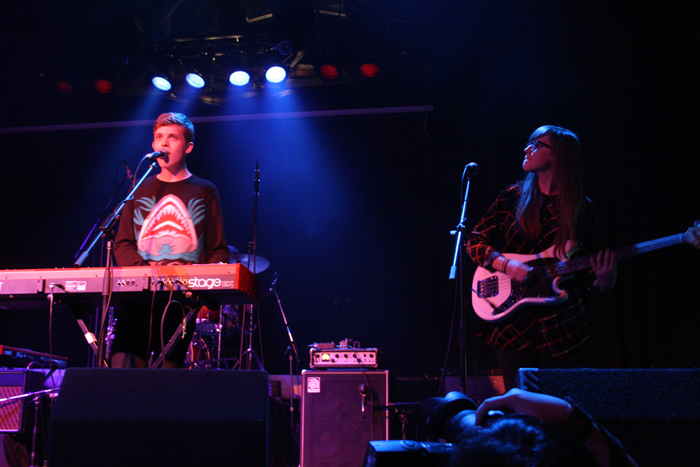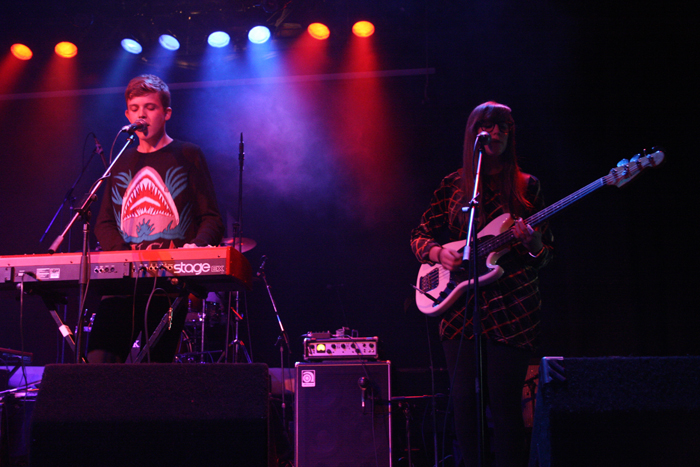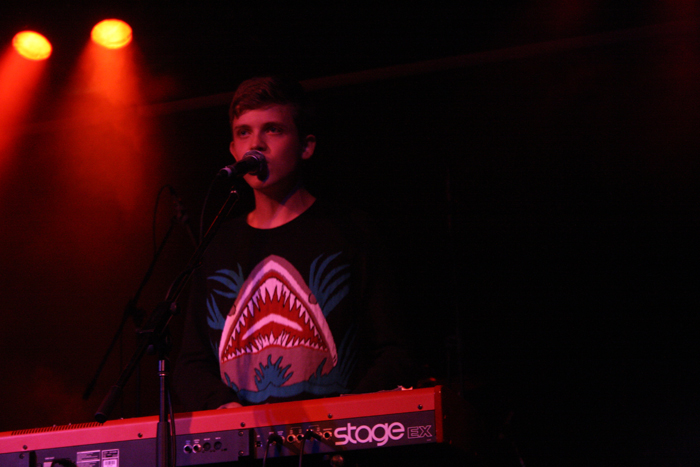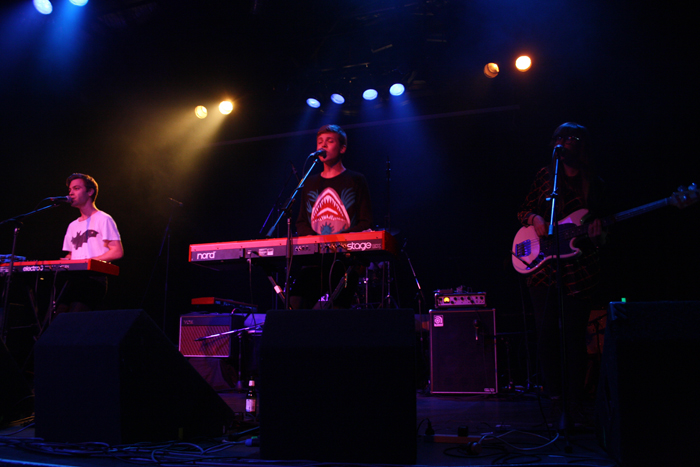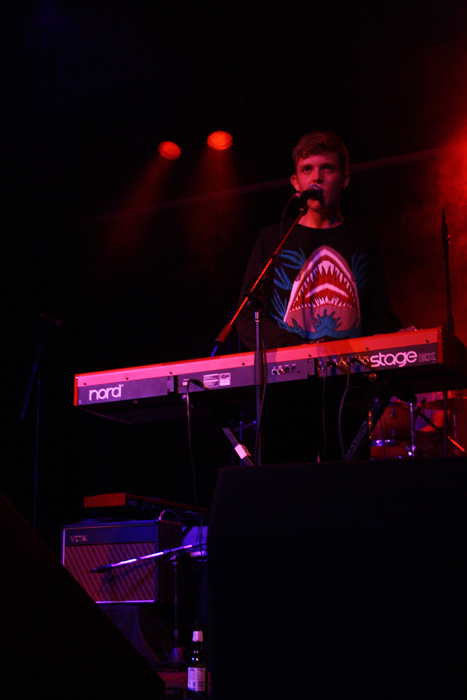 The second act, Nantes, finally came on stage after a long sound check and setup of equipment. However, they didn't disappoint, really paving the way for Ball Park Music's big moment. Nantes' music was loud and a bit heavier but it was great music – it had definitive choruses and the band performed with a lot of energy. The crowd seemed to enjoy the band. The annoying amateur under-18s were being annoying again, screaming, squealing and shouting all the time. They screamed and shouted when choruses began – it was just so out of place. It was not the right time to be shouting. I guess it's the norm, but it was obvious that while people were dancing and bopping about, these girls screaming and shouting "YEAAAAH" was just way off.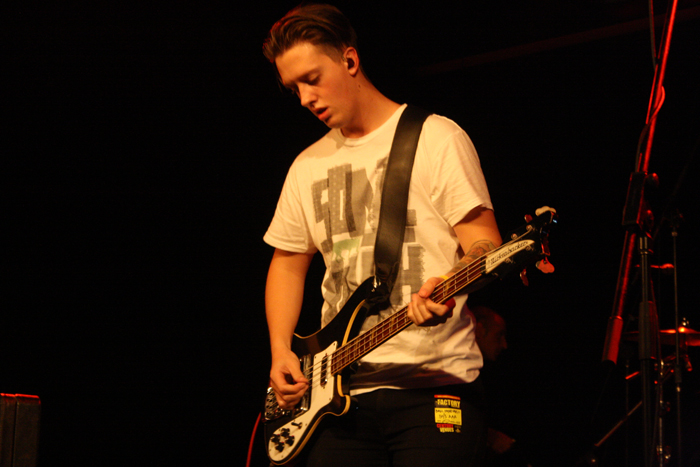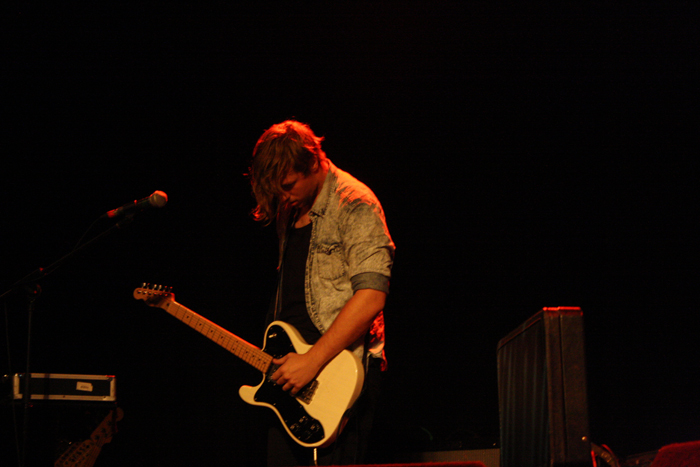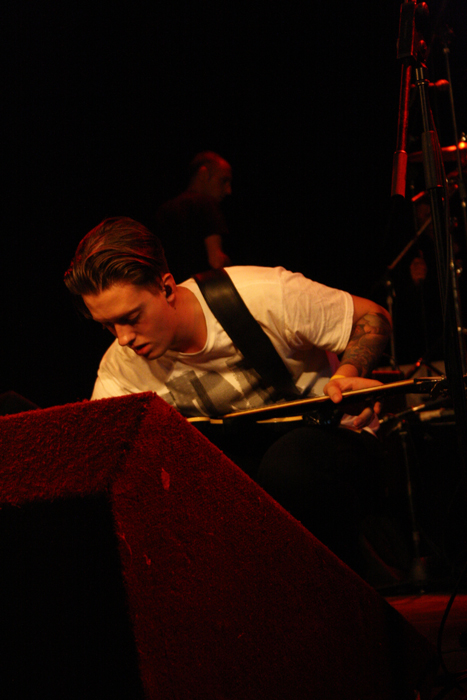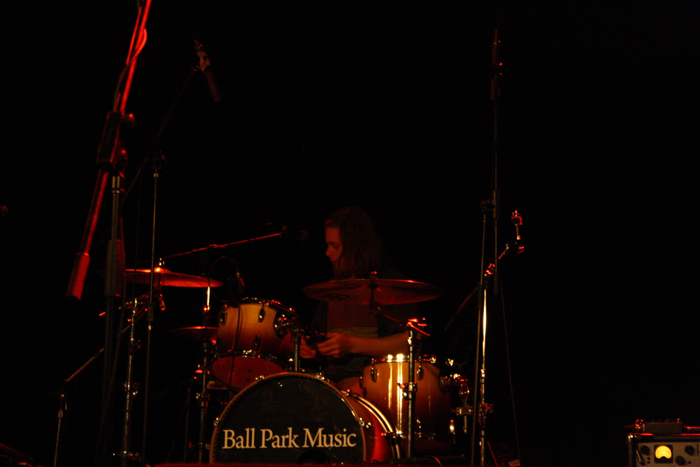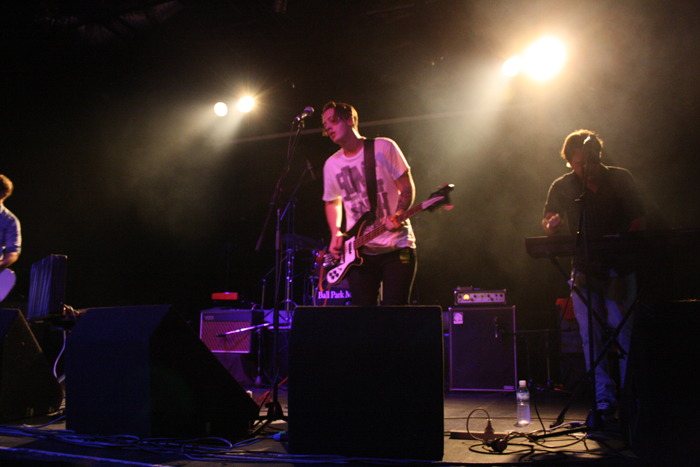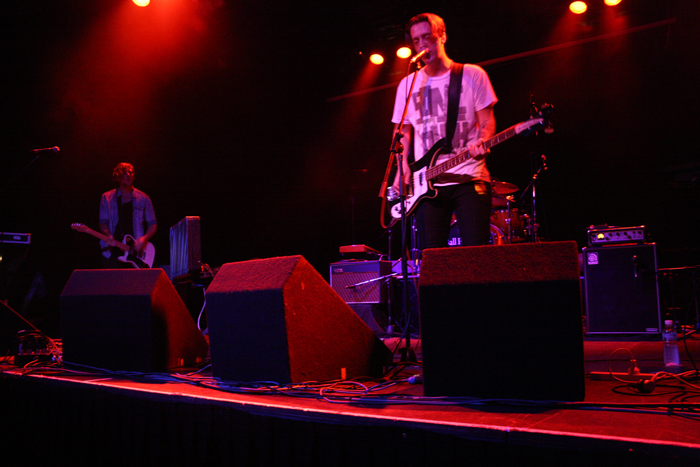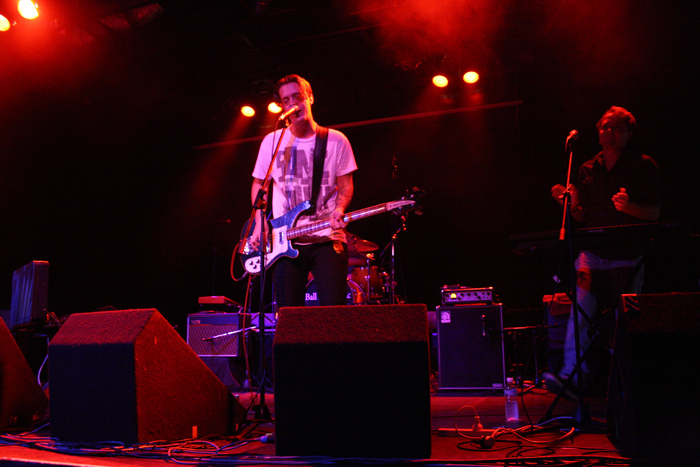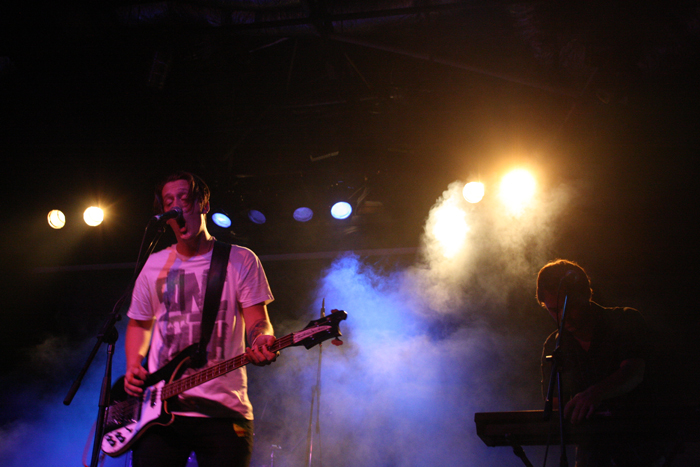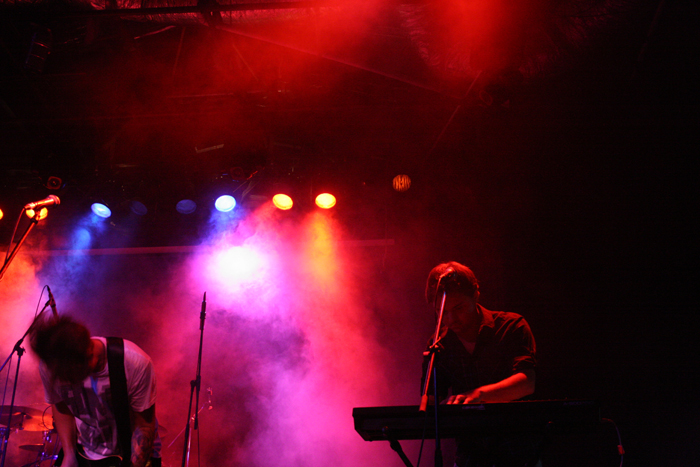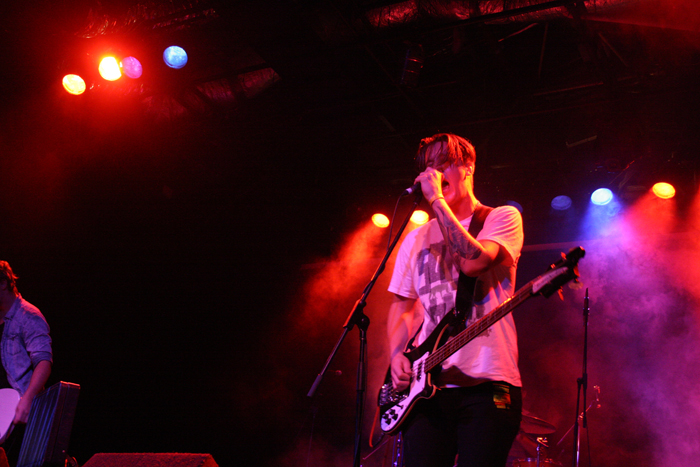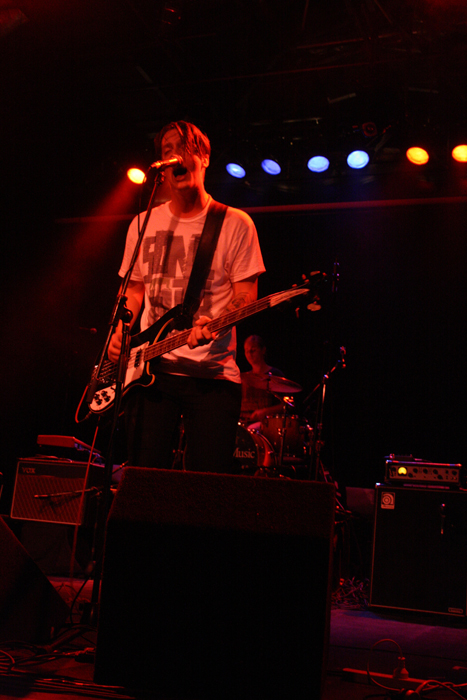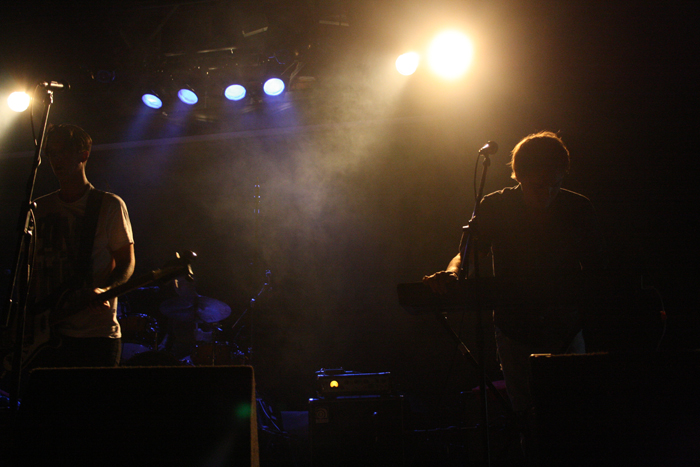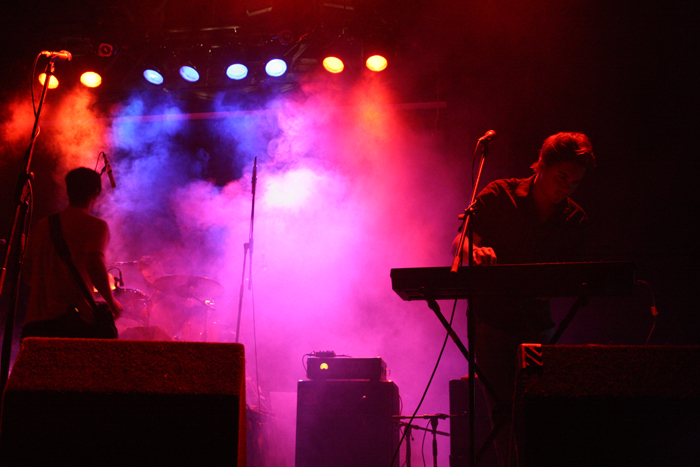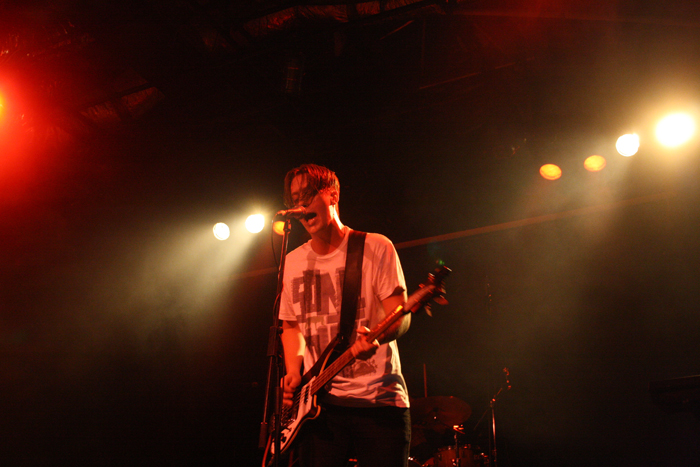 I neglected to mention that they might have been annoyed at the two guys I was standing in between; they were really very tall after all, and completely blocking their view.
I also forgot to mention that this was also my first concert where I took my DSLR. I took a lot of photos – over 300 – and they all turned out pretty good as well. Initially, I was worried that my camera wouuld get smashed but I guess if you hang on to it with your dear life, and you're right up front, it's all good. I probably would have put it right back in my camera bag if I got stuck in the pit of dancing people that weren't too far behind me. I count myself lucky that I was at the front.
When Ball Park Music came on stage, everyone went mad. They burst into song with Literally Baby – I must admit, the great start to any album and just as great a start for a show. Jennifer (the bassist) still looked stunning despite having shaved her head for the World's Greatest Shave; she wore dangly earrings and had this lovely emerald green eye makeup. People in the audience were throwing coins into a large bucket at the front of the stage labelled "World's Greatest Shave". All the guys were dressed in suits – fitting, so, so fitting! – and a couple of them wore tiny party hats. They seemed to be a thing that night.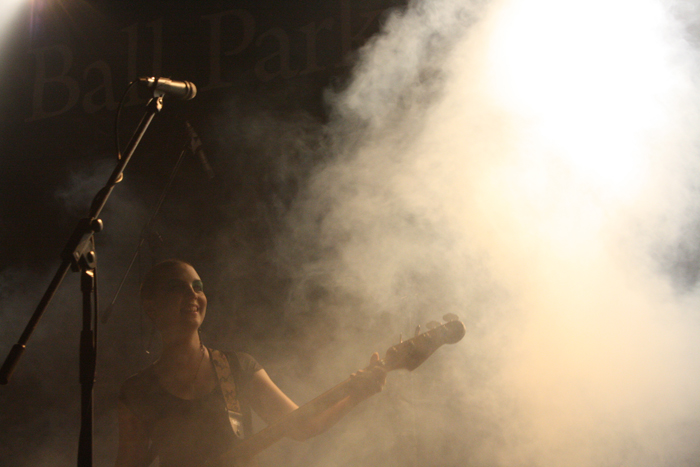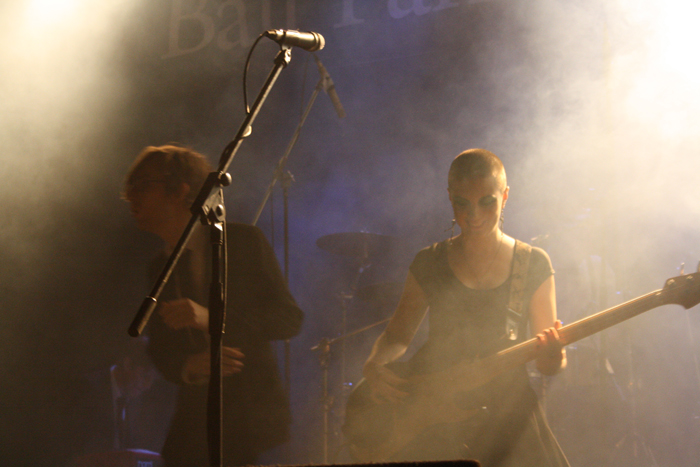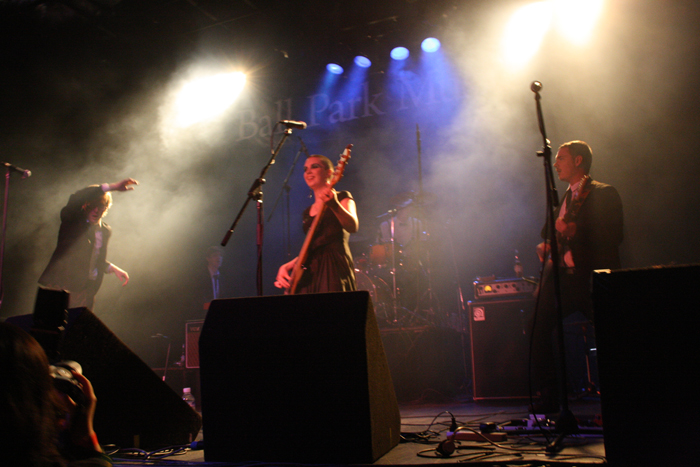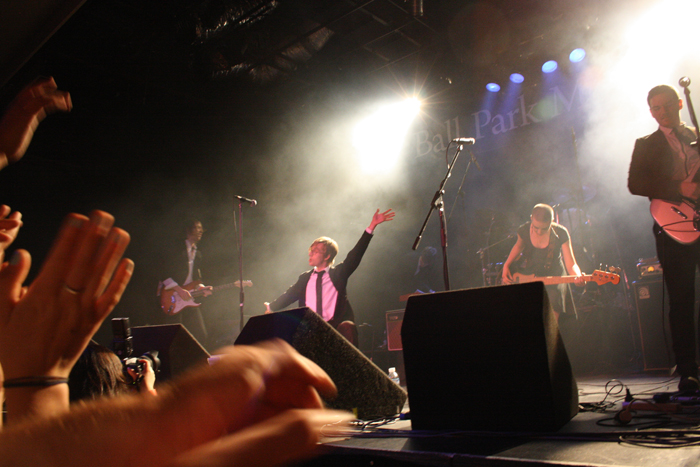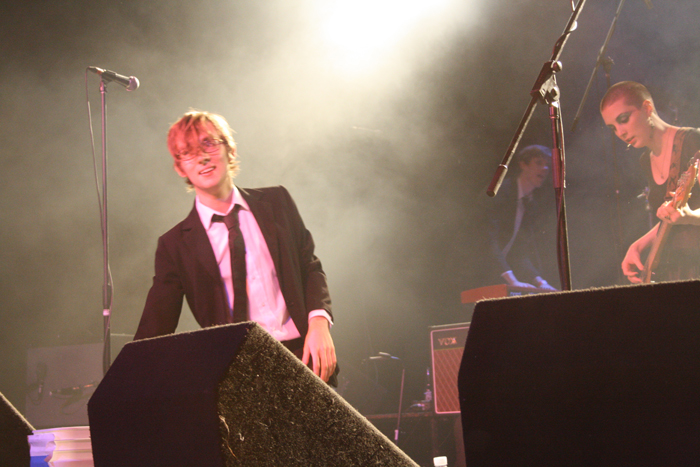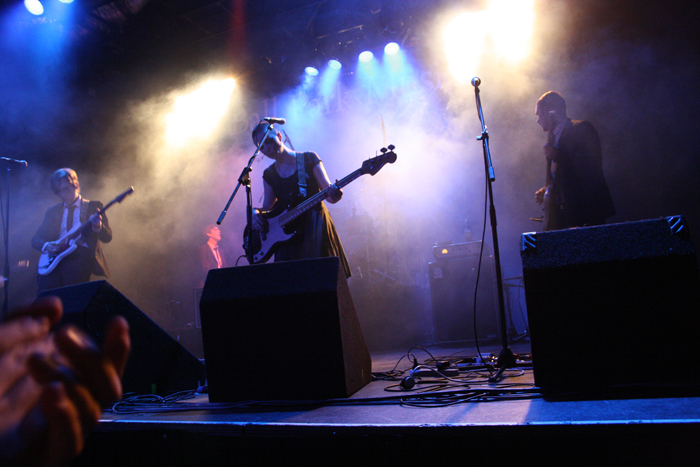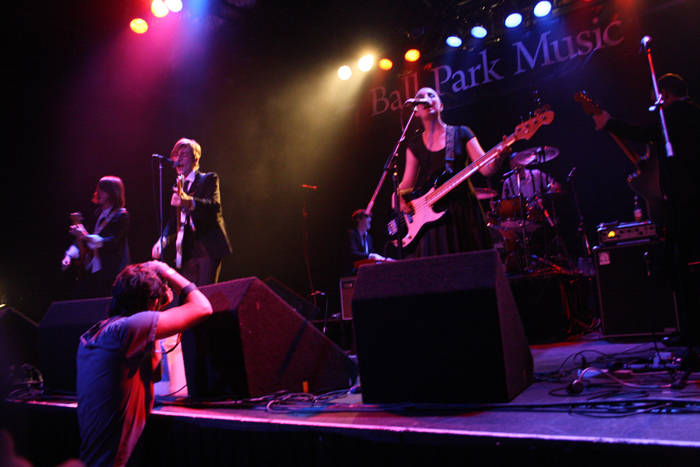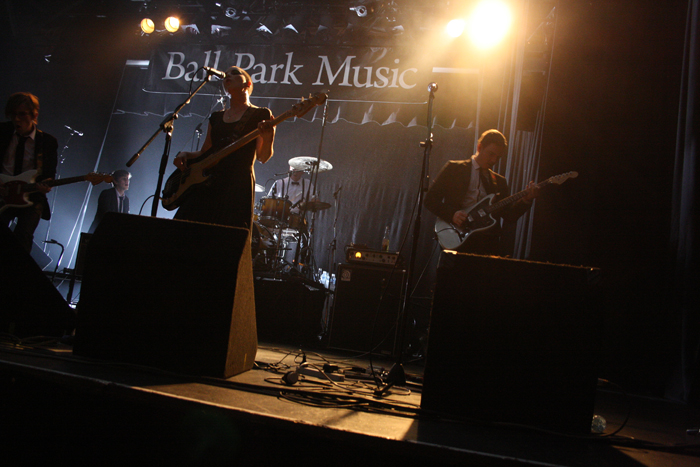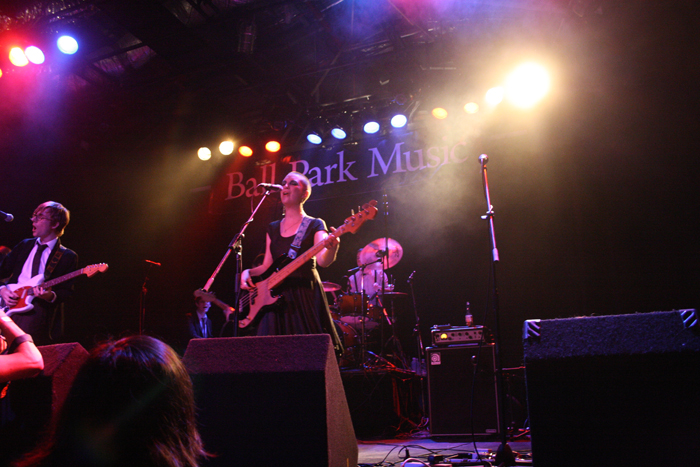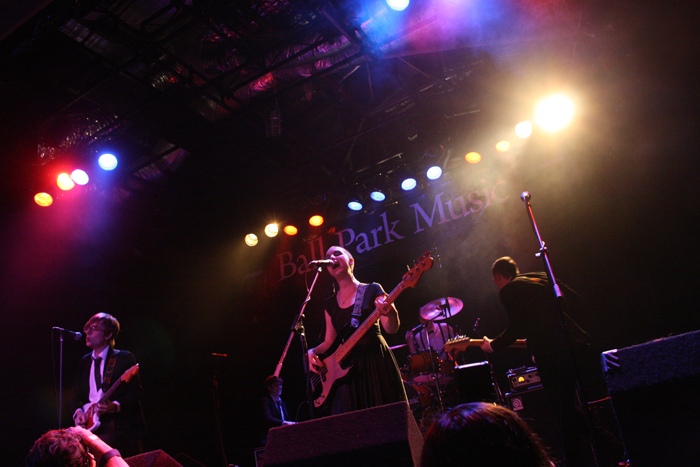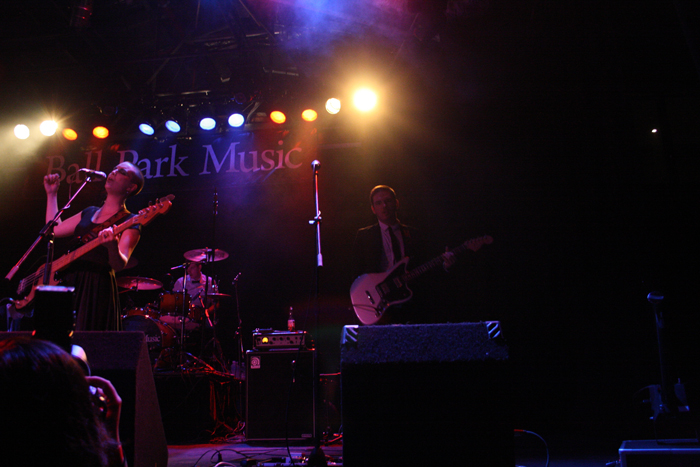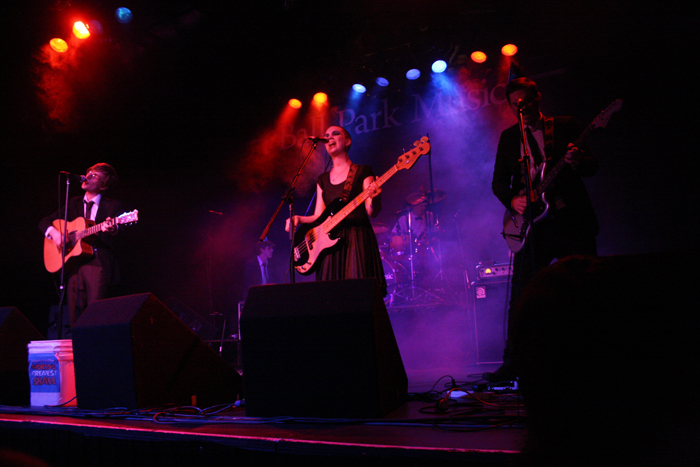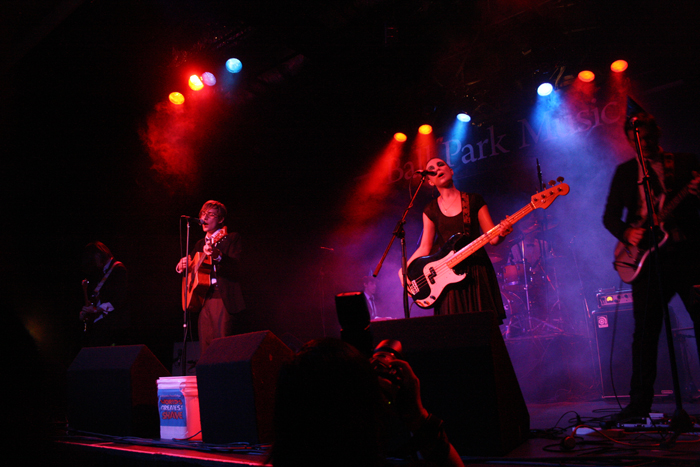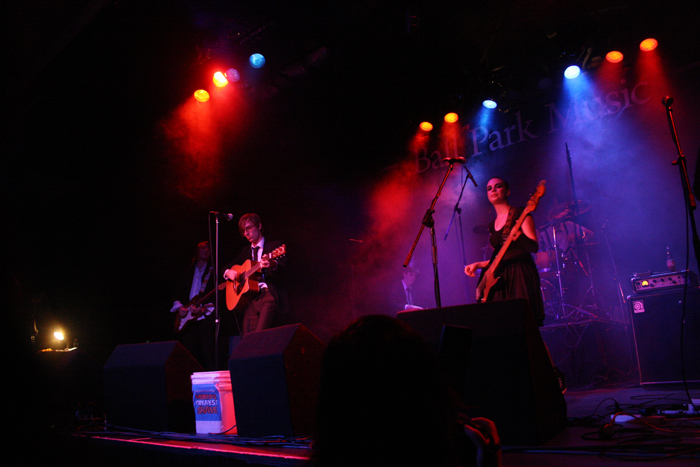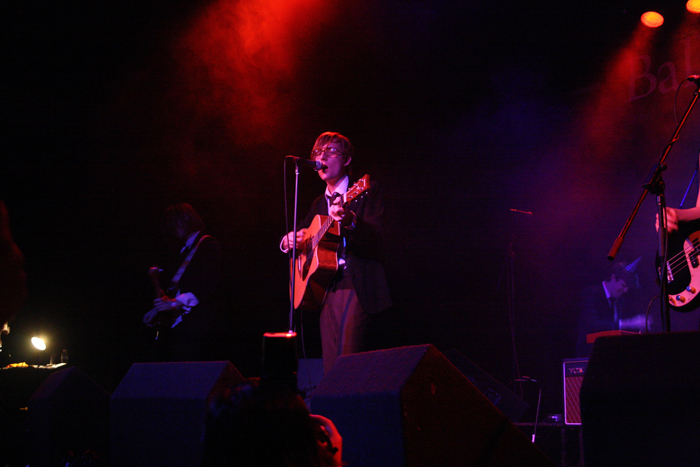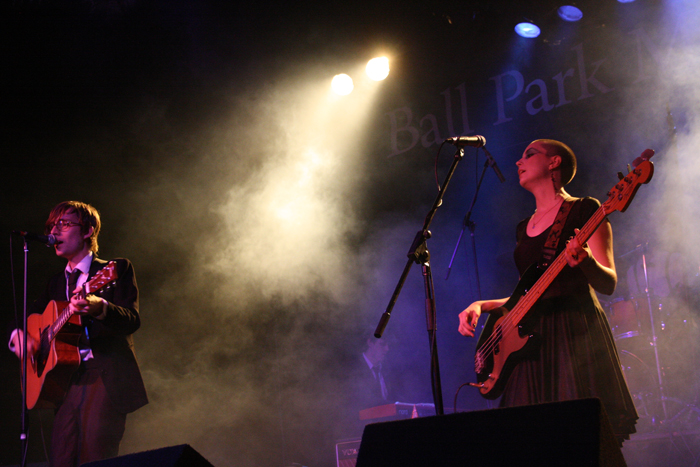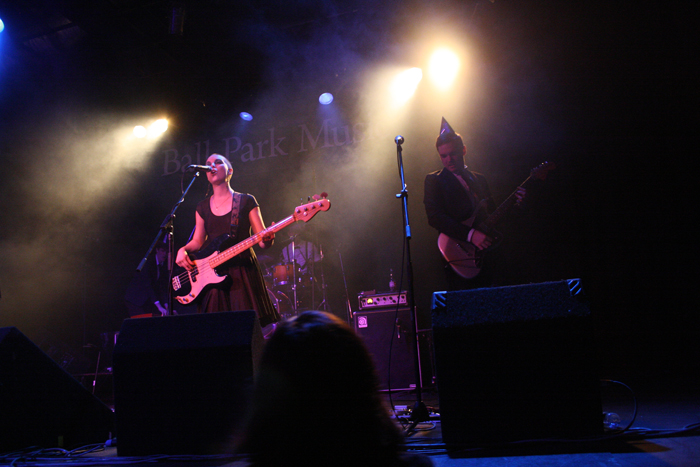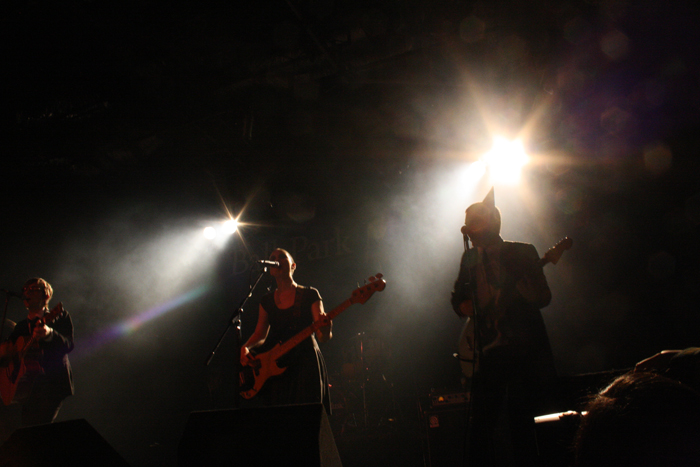 A girl had called up the radio station Triple J (who supports Ball Park Music) to let them know it was her birthday and she would be at the show; Daniel (the drummer) gave her a signed drum cover (eh, at least that's what I think it was!). It was actually Daniel and Dean's (guitarist) birthday as well (they're twins), and we all sang happy birthday. /bounce
Sam's dancing on stage was incredibly humourous. He really put on a show with his dancing and clapping and thrusty moves. Brock, who plays guitar, was really terrific as well, jumping off the drum kit platform when he hit choruses and climaxes of songs. Though Paul was quietly at the back on his keyboard, everyone was beyond amazed when he pulled out his trombone in Ifly, only to return right back to his keyboard as soon as that part was over.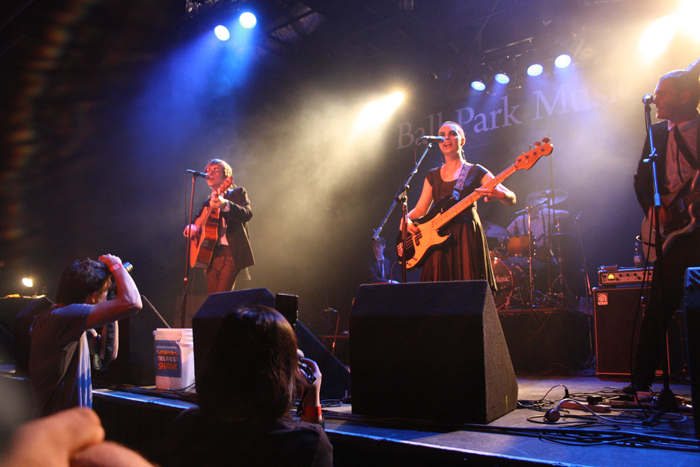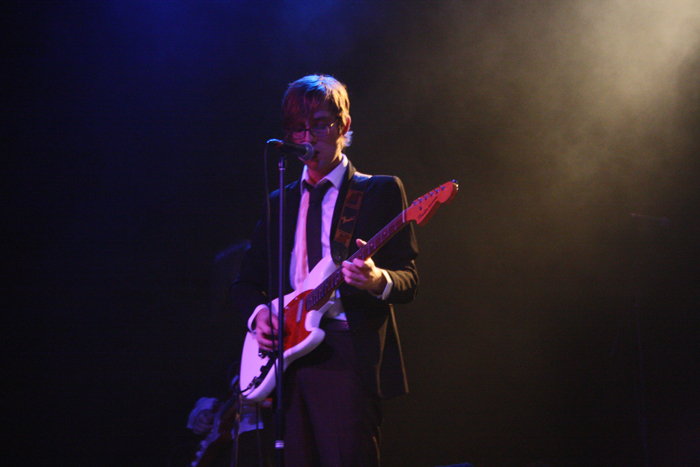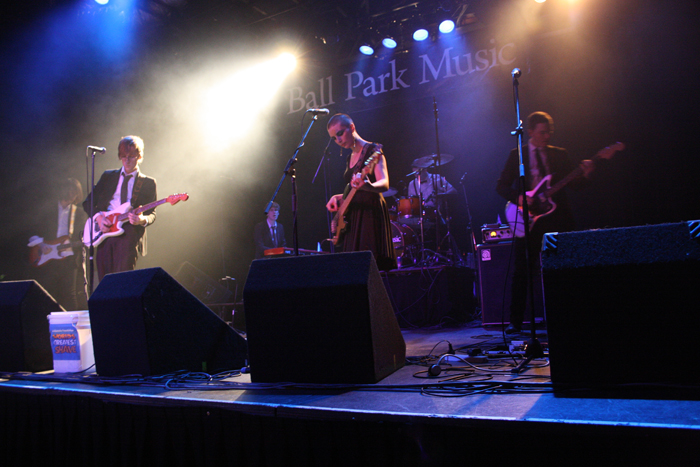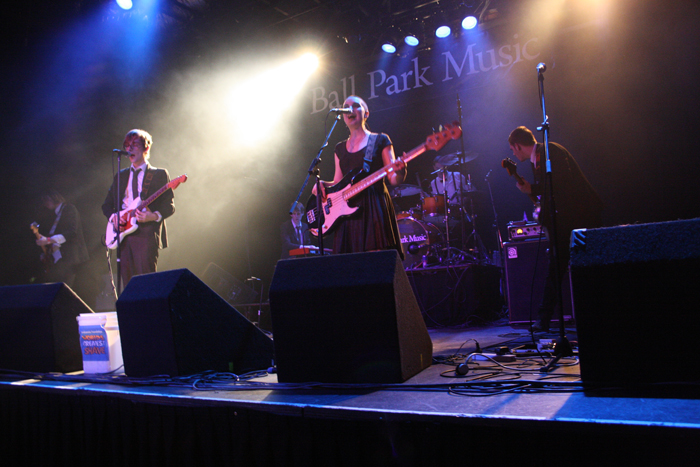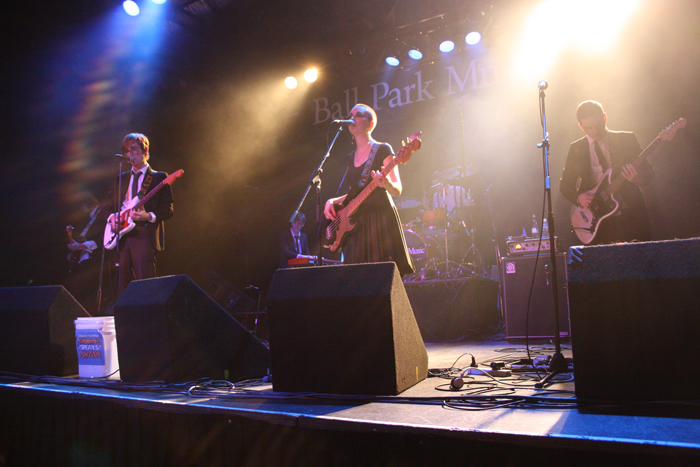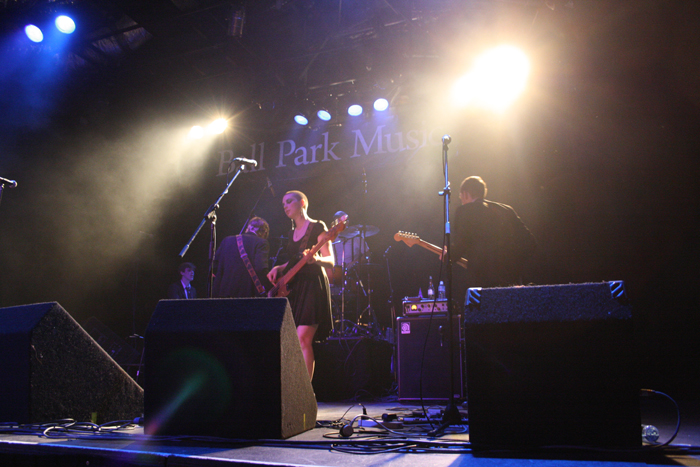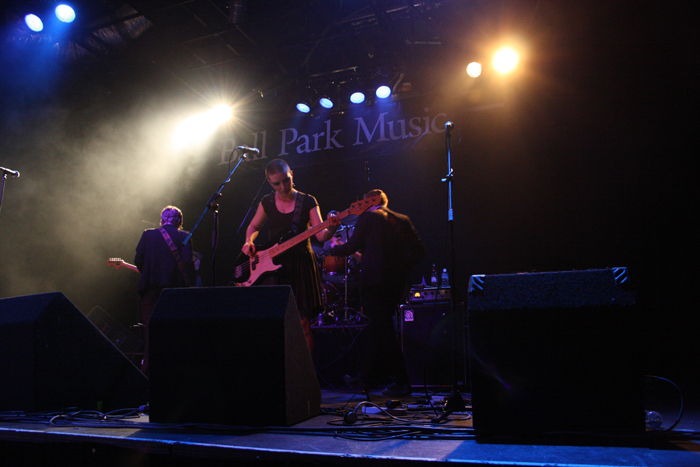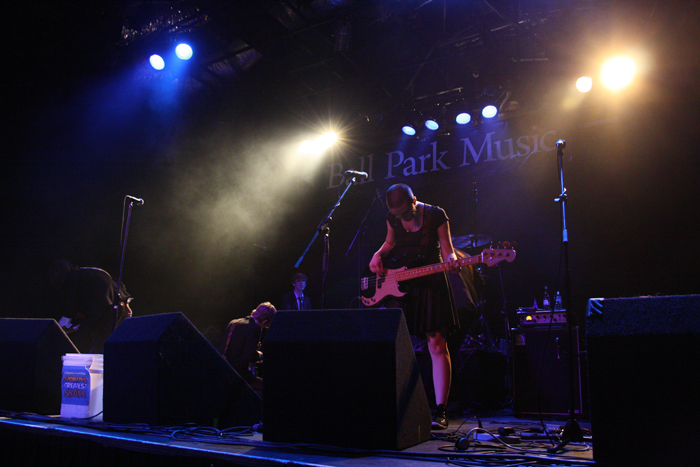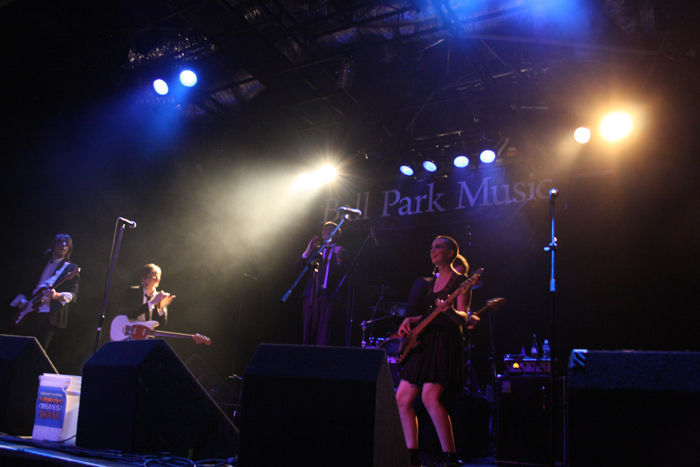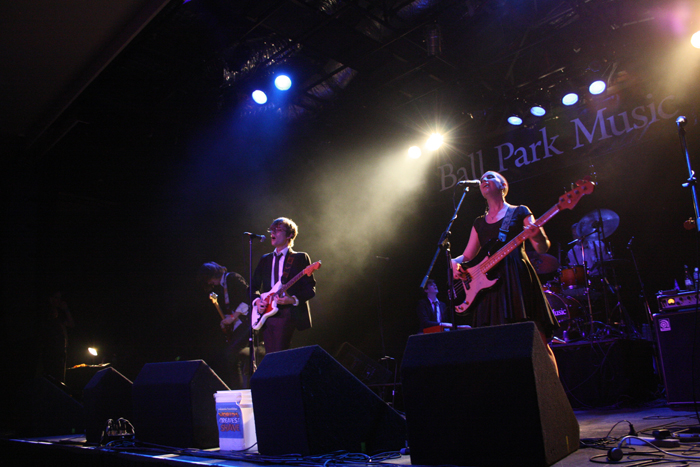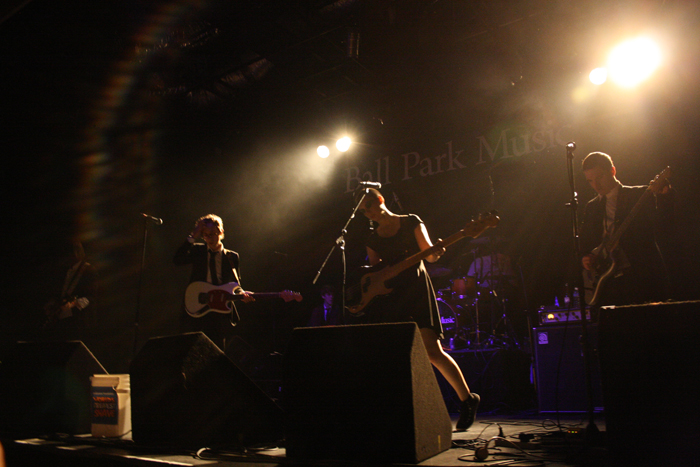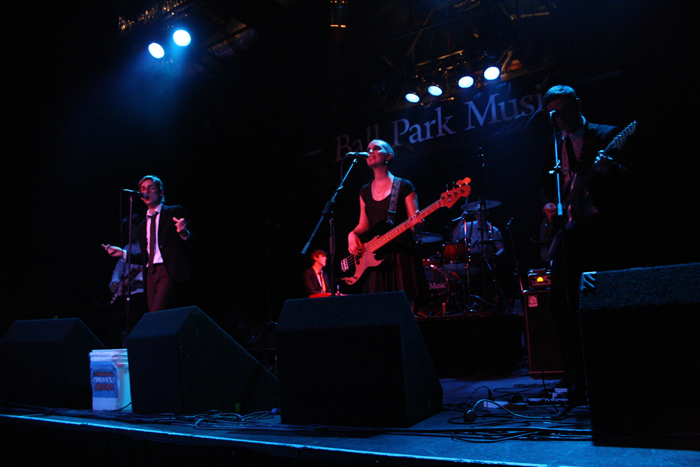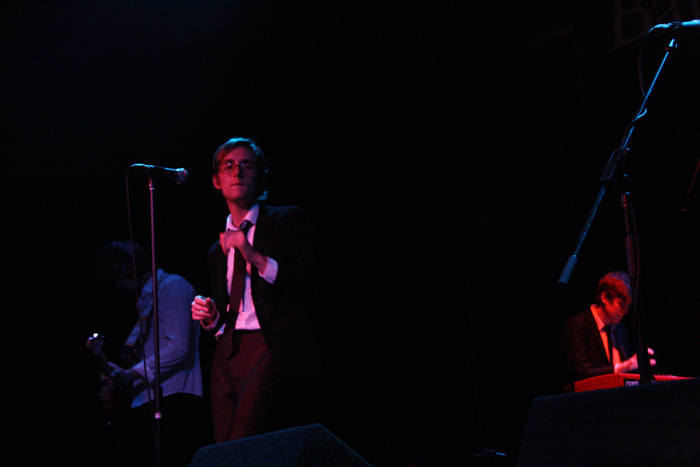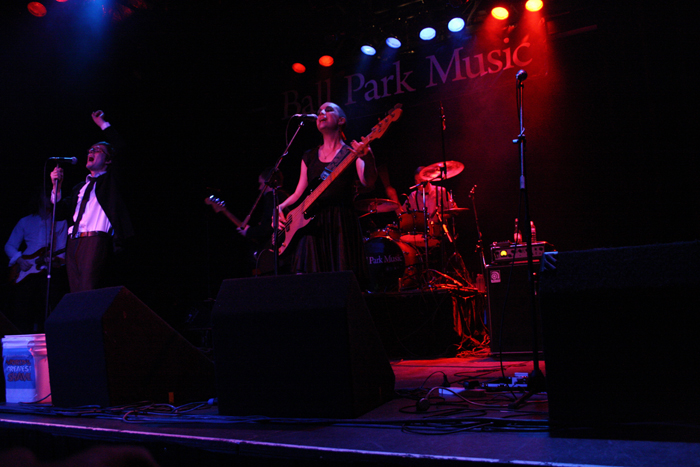 One of the most hilarious moments was during Sad Rude Future Dude, which Sam introduced with "This song is about having a good wank". It's definitely one of the most popular and hilarious songs by them, what with lyrics about a seemingly computer-addicted, nerdy, lonely guy: I haven't had a friend in years, I only have sex with myself…
Just when the last chorus was to hit, Sam said, "I wanna see how quiet you guys can get. Imagine it's late at night and your parents are sleeping. And you're in the next room… trying to fuck your friend. Shhhhh. You gotta be reeeeally quiet. You probably shuffle around a bit, but you're really quiet. And you know it's gonna get really really good."
He kept us waiting for a while before he jumped right into the chorus again and the band exploded with noise. It was exhilarating. At one point Sam pretty much fell off the stage but then jumped right up again to touch all our hands and reach out to the audience and do some frigging awesome crowd surfing. I later heard some girl saying "I touched his butt!" Yes, okay, you touched Sam Cromack's butt… 🙄
I think everyone was waiting for the moment at the end when they played their most wonderful song It's Nice To Be Alive. At the end a cannon shot confetti at us all and it went up in the air and all over the crowd. I didn't get a photo of the coloured bits of paper… but take my word for it, it looked amazing. The band disappeared off stage only to return with Lindsay McDougall, one of the hosts on Triple J and also a musician. He, Dean and Brock had a guitar competition where they went crazy with solos and playing guitar backwards and in awkward positions. At the same time, Brock picked up Sam and dangled him upside down. To finish, they played a cover of a Flaming Lips song – Do You Realise.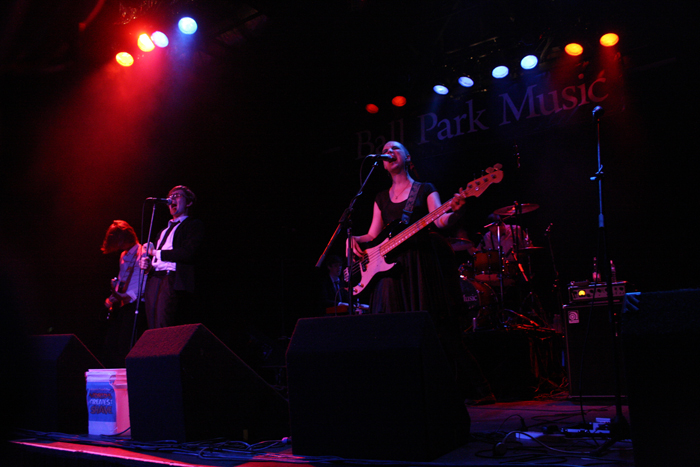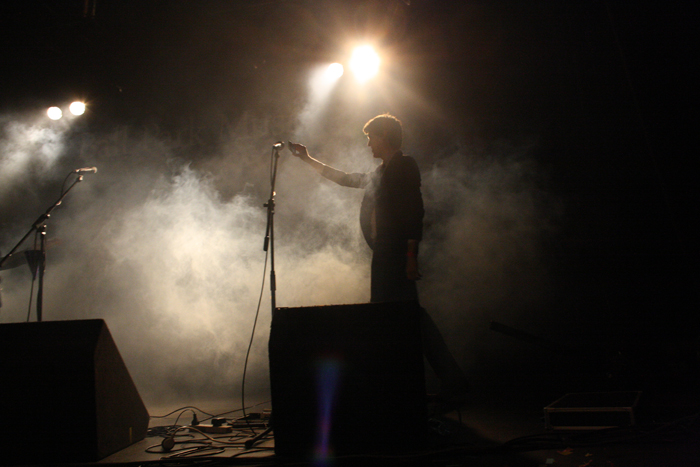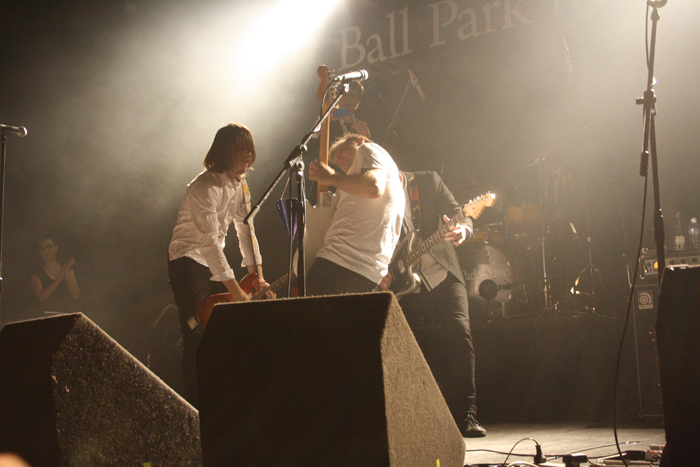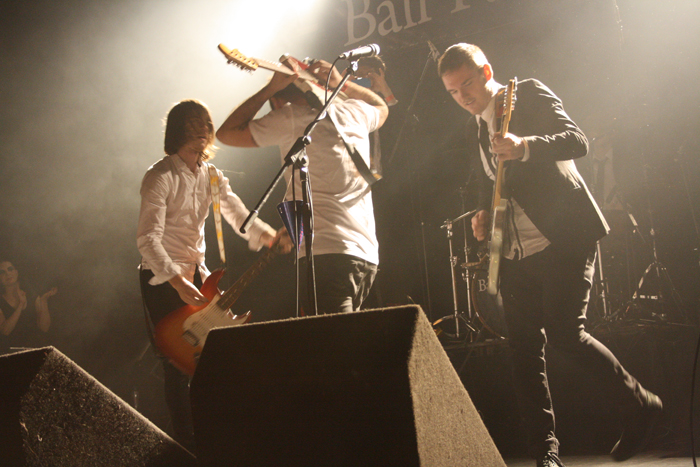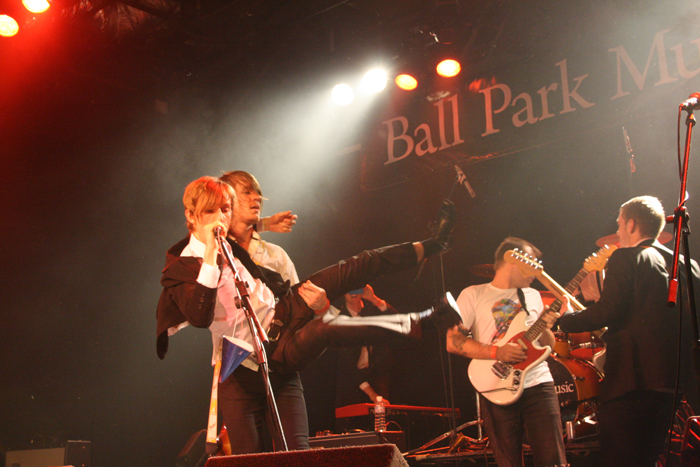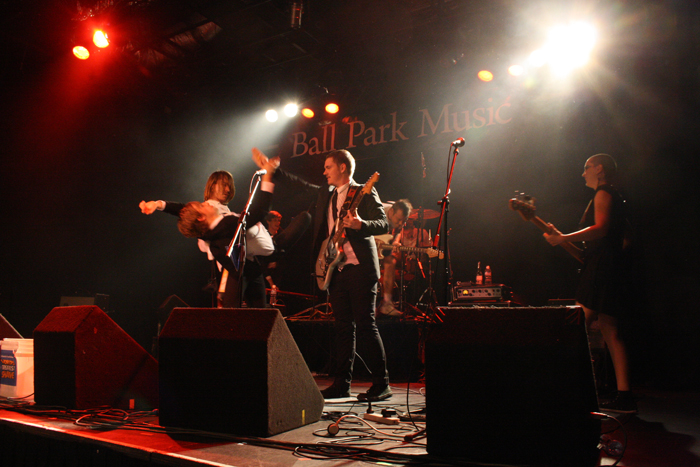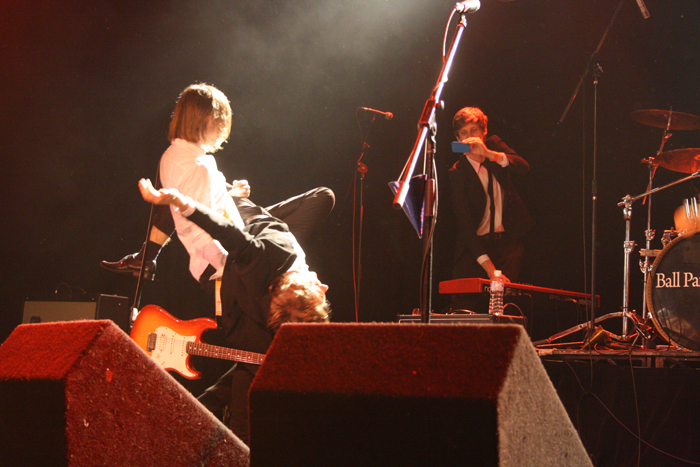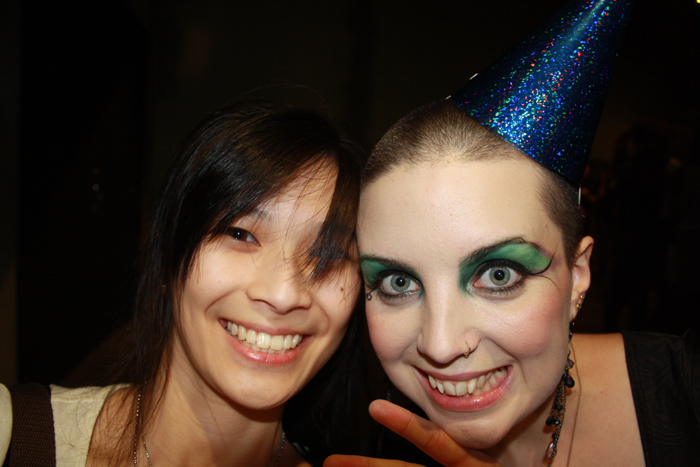 It was a wonderful way to end the show; Lindsay joined in, playing guitar, because he's just that skilled.
In the end I grabbed my bag and bumped into Jennifer as I was on the stairs; I put $10 in her World's Greatest Shave bucket and asked politely for a photo before I left and caught one of the last buses back home. Well, maybe I didn't meet the rest of them, but among the nightlife I thought it was indeed nice to be alive.