Hey 2021!
Happy new year everyone. I hope you have had a nice first few days of the year, wherever you are in the world and however you chose to welcome (or not welcome!) the year in. 💙
So alright, the shit hot mess that was 2020 is over now. It's absolutely tempting to be all like, "new year, new me!" but as a famously circulated tweet or meme or something of the sort appeared almost a decade ago, "bitch, you're still the same person".
I didn't mean to start on such a rough note, but that's definitely the thought going through my mind if I ever try to impose the "new year, new me" mentality on myself. I completely understand that it is helpful and motivating for some people, and the idea of a blank slate to start fresh – the new year being a perfect opportunity – is the perfect time. For me, though, I see it as an opportune time for reflection but without too much ambition.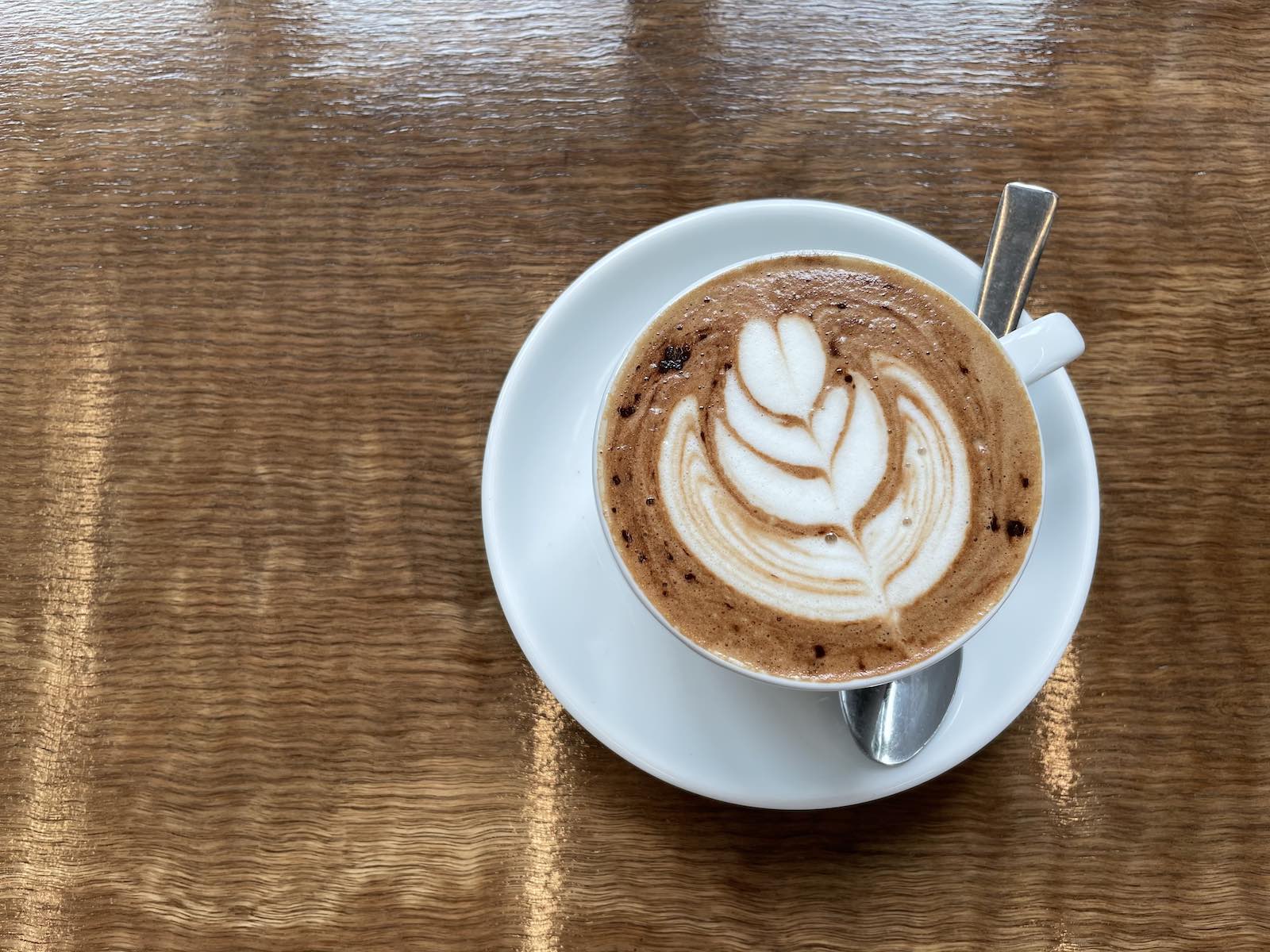 Last year, I wrote out some of my intentions, summarised as:
✏️ Write: pace myself.
🌎 Travel: see the world with mindfulness and intent.
🧠 Health: stay strong in mind and body; eat well; sleep well; hydrate.
💵 Money: Save wise, spend wise. It is merely a tool.
Let's dive into each of these in no particular order.
🌳 See more of what's around
We all know #2, travelling, was shot to shit after the global pandemic. I remember having a little cry thinking I'd never see the mountains and trees of the world again. But this year, instead of having a big old cry about it – after our trip to Greece had to be cancelled and subsequently our interstate trip to Adelaide – I would love to enjoy what is possible. I want to spend less time cooped up at home like the homebody that I am. I'd like to see more of the great outdoors, even if it is within my city limits. Even if I walk around and wander the neighbouring suburbs and towns. Maybe eat at the "new" local restaurants that have been around for a couple of years but that I've never actually even been to. Go for a road trip in our home state. Go interstate after restrictions are eased and when we can fly domestically again. We'll see about international travel. I'm definitely not getting my hopes up.
People talk about a "comfort zone", but even the smallest of comfort zones exist where we just want to stick to our neighbourhood or stick to what is familiar. I believe I am one of those people who dislikes stepping out of their comfort zone and am afraid of doing so, but it's also a thing that I've never given a lot of thought. If I feel like I have a safe space and that I will be supported, I will generally step out of my comfort zone.
💭 Writing from the heart
In terms of writing, I got a bit too ambitious aiming to write two blog posts a week last year. I think once a week is enough. I had basically tried to go into the direction of having a "content strategy" for my blog – but as I once implied, who am I kidding – I'm not a content creator. Referring to my previous blog post on 2020 being the real year of gratitude, a few of my friends said that they loved the blog post. They loved a raw, unplanned, authentic piece of writing that I barely proofread and that I wrote from the heart. I've said it before but will repeat it again: I miss writing like that. Yet I don't know what caused me to stop.
I'll be honest: my blog took a complete backseat in 2020. It just stopped being as important to me. It literally felt like it was further away from me, and like it was less important, even though I endlessly claim that it's a big part of my life. In some way, I do feel like there is a big expectation for me to write certain things and to write with some frequency, but there is a "quality not quantity" standard that I desperately want to uphold. It's unwise to meet these arbitrary expectations when my blog is, ultimately, meant to be my happy place.
I cannot get too caught in the past. My blog used to feel like it was my diary, but especially since I started journalling six months ago, it's not quite like that. I still think it's cool that I can search for certain photos and events from things I've blogged about (I even did so earlier today when Nick and I were reminiscing on our trip to Japan in 2017), and that I can point people to a blog post where I wrote about a certain topic. But it is important that my blog grows with me. And to this day, it really has grown with me. Regardless of how many posts I've written, how many words each of those posts has, and what I write about.
I truly want to write more from the heart in 2021, while documenting a bit more about my life and learnings compared to in recent years.
💰 More planned spending
I did a low-buy 2020 last year, which I haven't yet reviewed and summed up. I won't be doing a strict low-buy year this year, however, I have strong intentions to spend a lot less than I did last year.
I've created a wishlist and a budgeting spreadsheet strictly for additions to my wardrobe. Style is both my passion and my problem area, and I like to keep costs low as well as reduce waste and be more intentional with my time rather than browsing for things like clothes – and that's the reason why my focus is on wardrobe-related stuff.
I created a budgeting spreadsheet that accounts for the things in my wishlist, as well as if replacements are needed or if I need something like underwear and socks. My wishlist is extremely detailed with certain criteria and even a rough plan as to how to approach the purchase.
I've told a couple of friends about this for accountability, and have decided that my main aim is to go for at least the first three months of the year only purchasing items on my wishlist. Circumstances may change, so I will re-evaluate after those few months. Some kind of appropriate consequence can help one to stick to their intentions, so mine is that I will have to run. Y'all know I don't like running very much. I will have to run 2km for the first offence and add 1km for each offence thereafter.
As much as I'd like to flat out say, "I won't buy any clothes for a year", this becomes of the mindset where you are simply ticking a box. Personally, that doesn't really vibe with me. I'm more about gradual progress and improvement, and long-term gain. I am not a shopaholic and I don't spend ridiculous amounts of money – putting outfits together and dressing up in the morning really gets my creative juices flowing and makes me feel joy. And not buying any clothes for a year is something that has the potential to deprive me of that. I'm sure we can all agree that no one would want to deprive themselves of something that really gives them joy.
I will definitely write more details in the weeks to come! 😊
🏃🏻‍♀️ Keep on running
The title for this section is truly just a reference to the song Keep on Running by The Spencer Davis Group, which I only became obsessed with after it appeared in the show The End of the F***ing World (which I love). And perhaps a jab at my punishment for not sticking to my wishlist.
But really! This is about keeping on moving and exercising. After gaining weight during the pandemic and eating too much fried chicken, I knew I had to slow down, find my routine again, and work a bit harder and feed my body with more nutritious food. The pandemic was definitely difficult for everyone! I'm now making great progress and am in better shape and am physically stronger than I was a year ago. I'm really happy with my progress.
All I can hope for is that I keep it up! 💪
🎉 Bring it on
I think it's wonderful that the intentions I wrote about last year remain largely the same for this year. I've mentioned before that I'm not really a "goals person", and I go more by mindset, direction, and regular reflection. I think I've really hit the nail on the head in my "life's purpose" – if you want to call it that. 😆 I am not super future-oriented either, which is why "life's purpose" also isn't the kind of phrasing I'd use. I generally do take each day as it comes, trying to improve on what I did yesterday.
But hey, I'm keen to keep working on all of this stuff. The only other thing I wanted to add is that I want to spend more time helping people. I know I spent a lot of time in 2020 rather selfishly, and very focused on myself. I think I needed it. But I am ready to slowly open up and give people time and be helpful where I can.
Thank you for following my journey! 💜 If you haven't yet read my blog post farewelling 2020, feel free to read 2020: The Real Year of Gratitude.