2020: The Real Year of Gratitude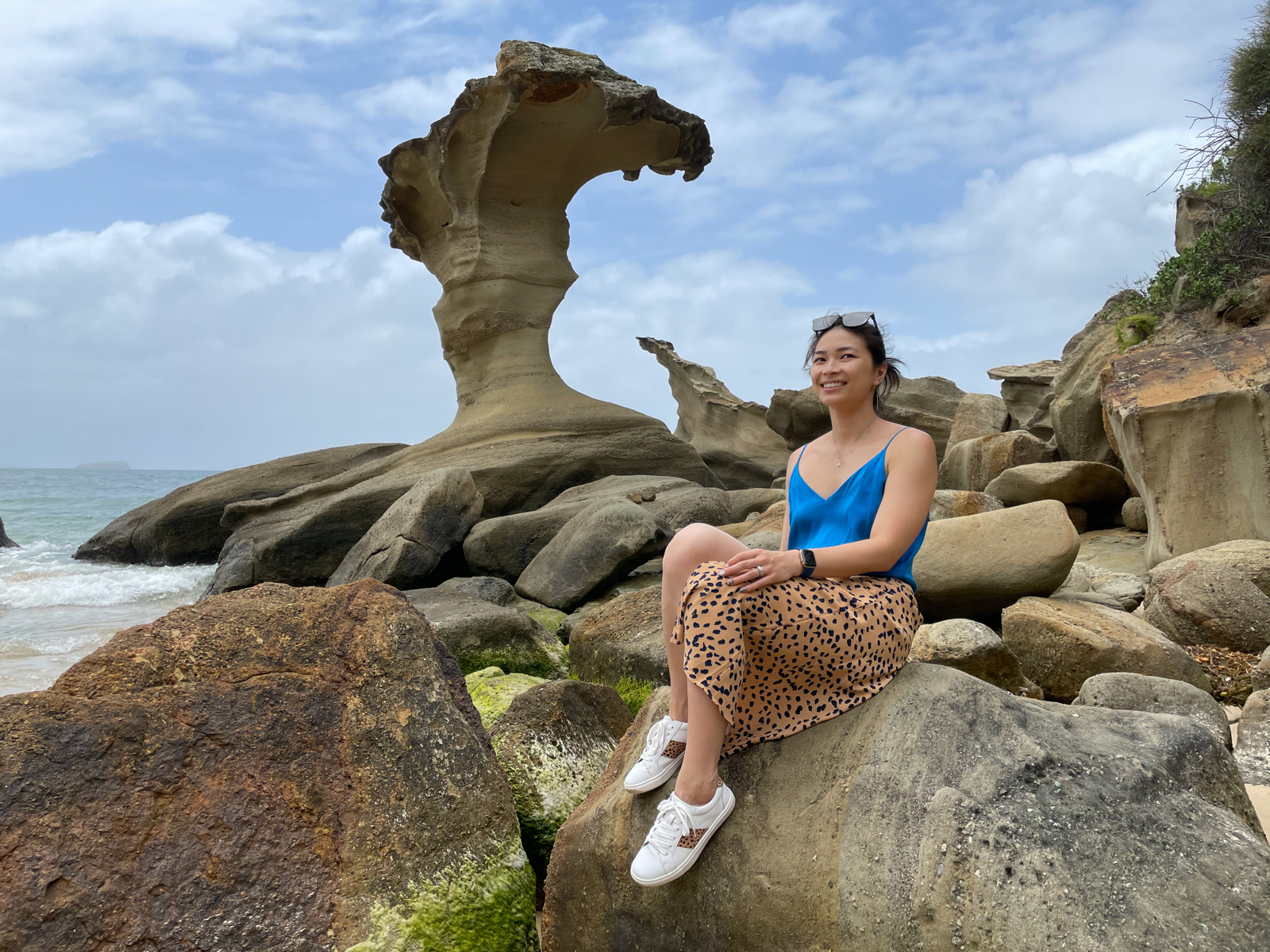 At the end of 2018, I wrote a blog post titled 2018: Year of Gratitude. I expressed my thanks to the people who had made my year more than just a year. It had been the most grateful I'd felt about people in my life at the time.
Gratitude has not always come easy for me. I don't know how it is for other people, but the idea of practising gratitude was something I turned my nose up at, and didn't understand, until recently. I truly used to feel that I didn't need to practice gratitude – but also, for the sheer fact that I didn't feel like I had anything to be grateful for, or anyone to be grateful to. I've struggled from depression in the past, and much of my past seems like a selfish void where I was trying to work myself to being better, but I was so selfish that I didn't want to ask for anyone's help. I believe I went through a lot of things alone, or, at the very least – selfishly. I had a small worldview, and my tunnel vision was so consuming that I didn't give enough attention to the people around me.
The people around you are so much more than the labels you put on them – brother, sister, mother, father, friend, coworker – and so much more than simply just people. There are lives behind each of their faces and there is experience that you will only ever begin to scratch the surface of, if you take the time to connect. You cannot put a value on connecting with people, but the smallest of connections can be so rewarding, which only says more about deeper connections you may have.
This year, 2020, has been a tough year for everyone in many ways. There's no denying the struggles we all went through – professionally, personally, mentally, physically, financially – and no blog post or online article will ever do those struggles justice. If you are here, you've made it. And that is really the best we could have hoped for. That we'd get through it. We haven't beaten the global pandemic, but we're being tried and tested and becoming stronger every day.
This year, 2020, is the real year of gratitude, because nothing surpasses how grateful I have felt this year for so many things. And I feel like all of this only just skims the surface of how I feel. When you've been selfish, when you've put yourself before other people, and don't give other people a single thought, and then suddenly you do – you feel inspired to be an even better person.
I am grateful for my body and what it can do. I have put it through a tonne of shit in the past – fad diet after fad diet, restricting my eating, overexercising, and being mentally brutal to what I saw in the mirror. But it's held me to this day. I was right: if you love your body, it will love you back. I fed it a lot of fried chicken and multiple takeout meals when the gym went into lockdown, and I attempted to exercise at home until I decided to be patient, be nice, and work its way back to what made me feel better both physically and mentally. I am hella grateful to even have access to a gym right now, goddamn. 😅
I am grateful for the random stuff that happened this year, like deciding to start a journal and actually sticking with it, discovering that I love gin, finally upgrading to an iPhone 12 mini because "the phones just keep getting bigger", squat-proof gym leggings, ridiculous Zoom backgrounds, coffee, hugs, and all that good stuff.
I am grateful to still have a job. I am very, very fortunate to be working for a great organisation with incredibly supportive coworkers and people in upper management who truly care about us as people, as well as maintaining a level of transparency.
The coworkers I've had have been incredible. Collaboration was, sure, something I had done a lot at work in the past couple of years, but in 2020, it was at a whole new level. Challenged with making big changes to our product this year, my coworkers worked tirelessly and cooperated so wonderfully, at the same time looking out for each other and taking care of one another. I saw many of them grow and individually challenge themselves. I am so proud of them. Looking at you especially, Team Content/Mega UX.
I'm grateful, again, to the people I have mentored this year. Again to you, Wesley, the OG! 😆🖐 But truly – to you all, thank you for letting me have this time with you to help you. Thank you for entrusting me. Whether the journey is a long or short one, I hope you walk away with something that you remember and that helped you.
Mum and Dad. I'm thankful that you still have your jobs, and your lives, and that you've made it through 2020 amidst all the paranoia. Dad – who works for the postal service – I've never been more relieved and thankful that you are helping the country get all their letters, parcels and packages, throughout this whole year. 💙 And you both got right onto getting that dream house built.
Brandon, you beast. Always crushing it at the gym and in your professional life and growing up faster every goddamn year. What age gap? I will always be your proud big sister. 💪
Nick, having you as a working buddy every day has been fun and challenging at the same time. Fun because we get to sit next to each other every day even though we don't work together, and we have enjoyed the flexibility of going to the gym and adjusting to a new routine together. Challenging during those times I'm trying to collaborate and pair program with others while you're doing a presentation. 😂 Making sure we weren't working until 6:00 (though we did do it sometimes). Above all, I knew we wouldn't get sick of each other and that we work our hardest even in silent company and presence. We have gotten through all of this year's ups and downs together, including our annoying and very loud neighbour. 😫 There's more around the corner, but we've got this. I look forward to watching you invest more time in the hobbies that bring you joy, and experiencing more new things and places with you.
Daniel, you and I have been friends for practically a decade. You were there for me in some of my darkest, toughest times, and have put up with my whining and rambling, as well as listening to me yabber on about my hobbies and interests. Year after year you face challenges and get through them. This year you totally crushed your first meetup talk and I am so proud. I have learned so much from you about ableism and disabilities and how I can be a better ally, and there is so much I've gone through where you were there for me. I don't think I have ever truly expressed how fortunate I am to have had you around as a friend. Thank you. I hope that I have been as good a friend in return.
PAULINE 💜😆 Thank you for being so supportive and such a bright spark throughout this whole year, and, despite being on the other side of the world, making me feel safe and calm and collected despite what has been going on. I always looked forward to your messages every morning or evening (booooo, timezones) and always being notified whenever you hit extreme gamification mode and got all the Apple Watch Fitness badges. 😂 You have kicked ass this whole year. It was incredible seeing you outdo yourself week after week, and remain so consistent with your health and fitness while working hard and taking care of your mental health. It was an honour to be on Inspiring Figures and overall just have a rad chat with you! 🤩 Here's to many more giant walls of text and empowering each other throughout another year. 💪
Chris – words I've said to your face and crumbled saying; I'll just repeat them again: I appreciate you so much, for helping me grow in my professional career, giving me the support and safe space I needed to excel and find my self-confidence, and for just believing in me because I couldn't believe in myself. It is an honour to work with you – someone so skilled, adaptive to change, and who has created and done some incredibly amazing things driven by a desire to help other people and make the world a better place. I am thankful for the time you have given me this year. Things like phoning me after that woman spat on me to make sure I was OK, giving me directions when I was driving my car for the first time in months, playing card games with me, having my company when walking home – are the most trivial of things but have meant the world to me. Every day I truly believe you are a better person than yesterday.
I had few conversations, but meaningful ones, with other people this year – Lilian, Jane, Gwen, Monica, Geoff, Pat, Mitch, Olivia, Dylan, Rosie – I know each of you have had your own struggles this year, and I know you'll walk into next year feeling so much more powerful, and being the best you that there is.
I am thankful for the people I interacted with throughout this pandemic even though they may bear no great significance. My local postman, for being friendly and delivering my parcels with care. I am grateful for the people I see regularly like my doctors and chiropractors, who continue to provide their service. All the delivery drivers who delivered the food I ordered. A delivery driver died the day after he was in an accident around the corner of my street. After that day I have been so grateful and respectful of people delivering my food. I am thankful for all the people in hospitality who are employed at the grocery store, the local cafes and shops, restaurants – who made it possible for me to do what I usually do and sometimes take for granted. I caught a bus maybe two times since March 2020 because I was trying to avoid public transport, but someone has to drive those buses and operate those trains. I continually think about the person I'm interacting with when I'm going about the most menial, regular tasks, because people's lives literally depend on other people being around and doing their bit for the community and for the world.
If 2020 has taught us anything, it is truly that people are not just people. 💖
Thank you 2020, for being the real year of gratitude.