Fashion Friday: Paper Doll • Blazer and shorts combo
Hey friends! 👋 I'm excited to bring you the first Fashion Friday for 2021. I am finally into a groove where I'm liking and enjoying a lot of what's in my wardrobe and want to spend more time experimenting with what I own and avoiding buying new things. There are a few recent purchases in this outfit, but all items I see myself wearing for a long time to come. Let's dive in!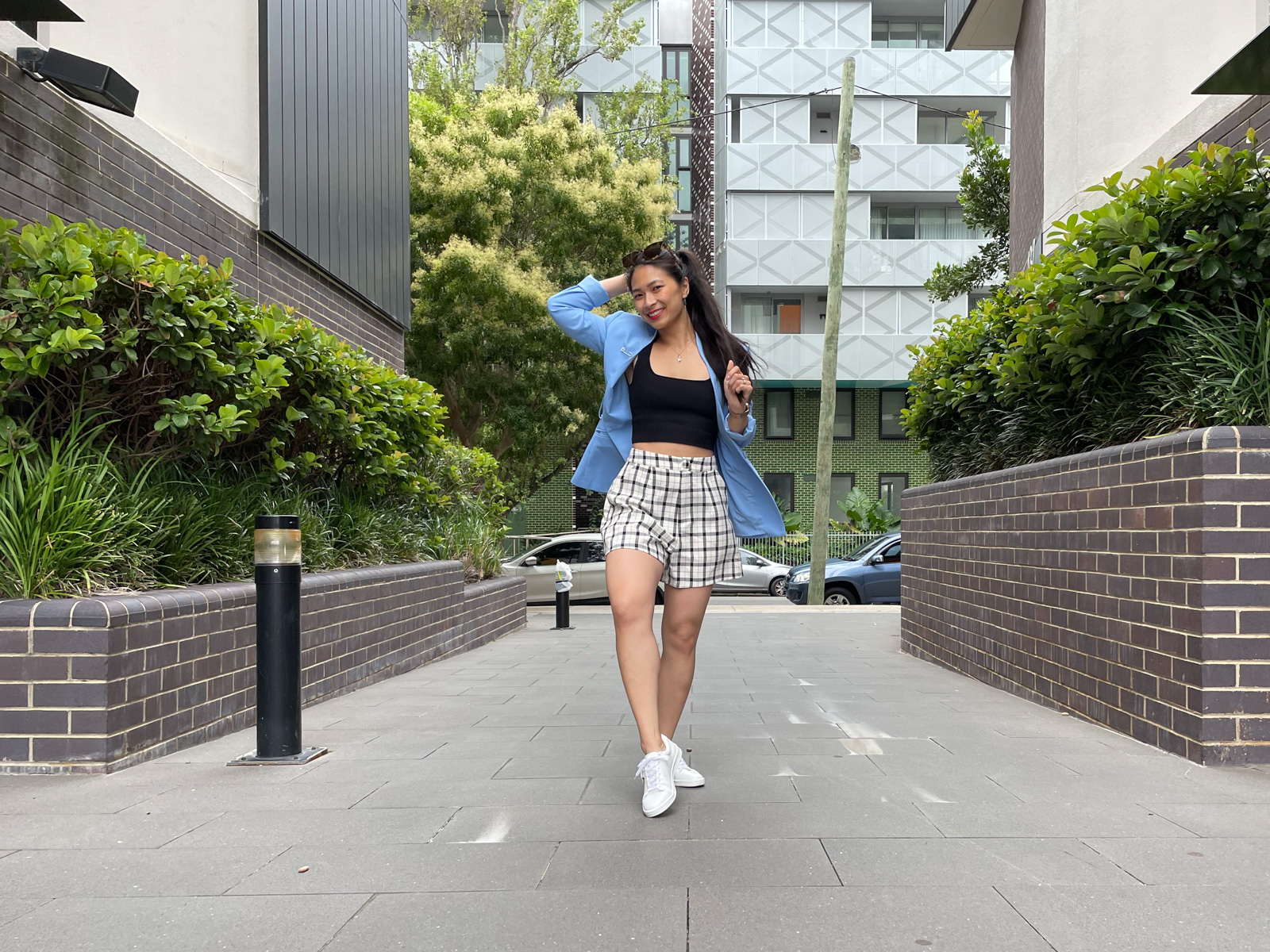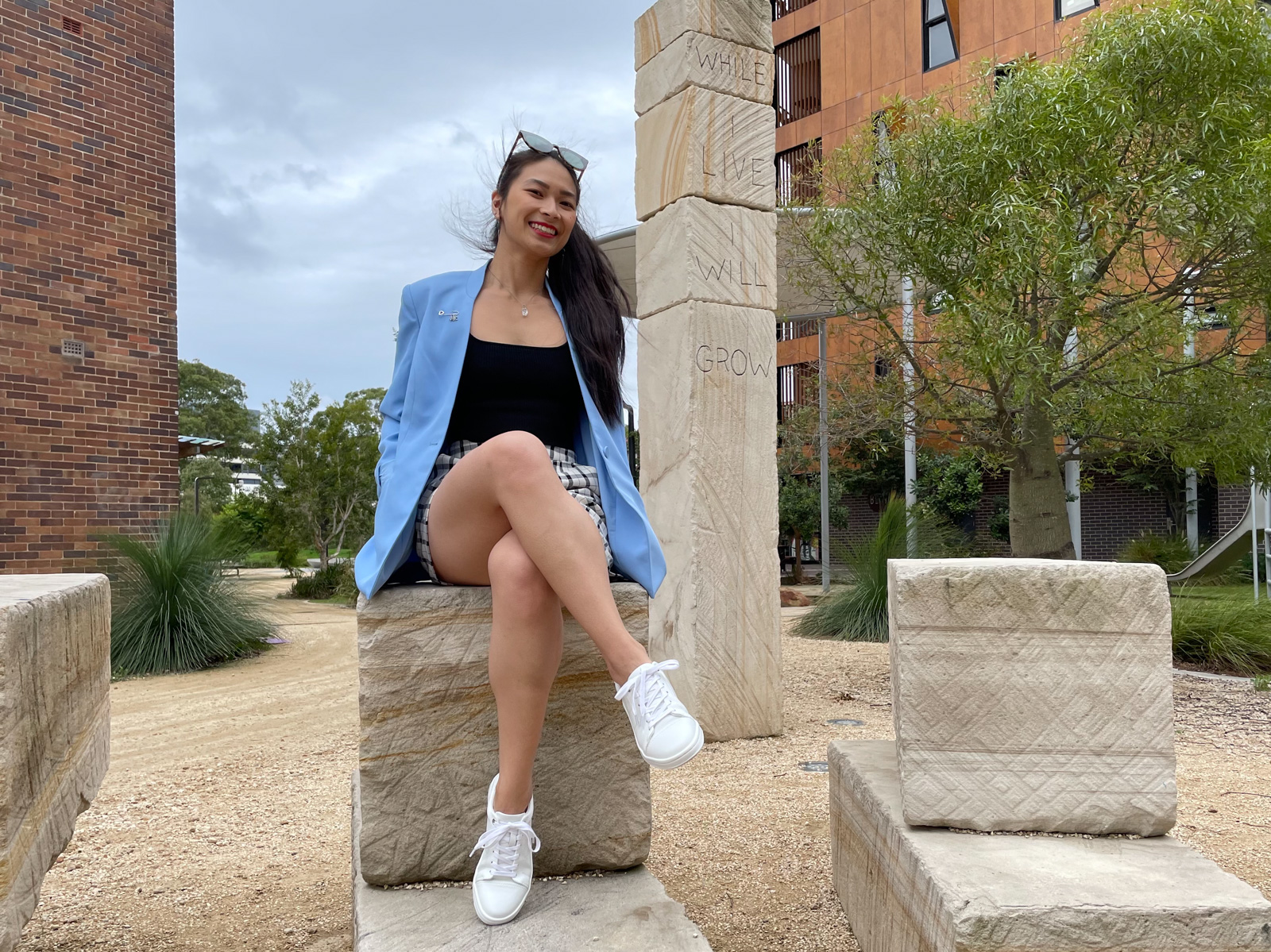 ♠️ Plaid shorts
This outfit has a combination of pieces that I have been really enjoying wearing lately. I have worn the blazer in some previous outfits on my blog, with a skirt and with jeans. This time I'm wearing it with shorts, which I surprisingly like. 😊 I'm not usually a big fan of shorts, but I did recently find a couple of pairs that I liked. Denim shorts are quite common, but I've realised they don't fit my style very well so I'm not really into them. I prefer a more tailored, neat style.
Although I made some secondhand purchases to try out shorts, I had little success. I couldn't find shorts with a fit that I liked, or with a colour or pattern that really matched with my clothes or suited me. I bought these shorts new (they were discounted in a sale), and I was mainly trying out the plaid print and liking the fact that they had pockets. It turns out they were the perfect fit and extremely flattering on me, so I decided to keep them!
I've worn these shorts many times since buying them because they are just so comfortable and easy to wear. I'm a big fan of the high waist and the loose leg – something that is generally a requirement for most clothes to fit me well. The pockets are not flimsy so they can hold my essentials without feeling like they weigh down the shorts. One of the first times I wore these shorts was to do a long walk across town to get one of my ear piercings checked out (I was avoiding public transport). Although it was a really hot day and I sweated a lot, I till felt comfortable in my clothes. This is the kind of feeling that I love – getting an item of clothing that really works for you: it's comfortable, suits your lifestyle, and also looks nice.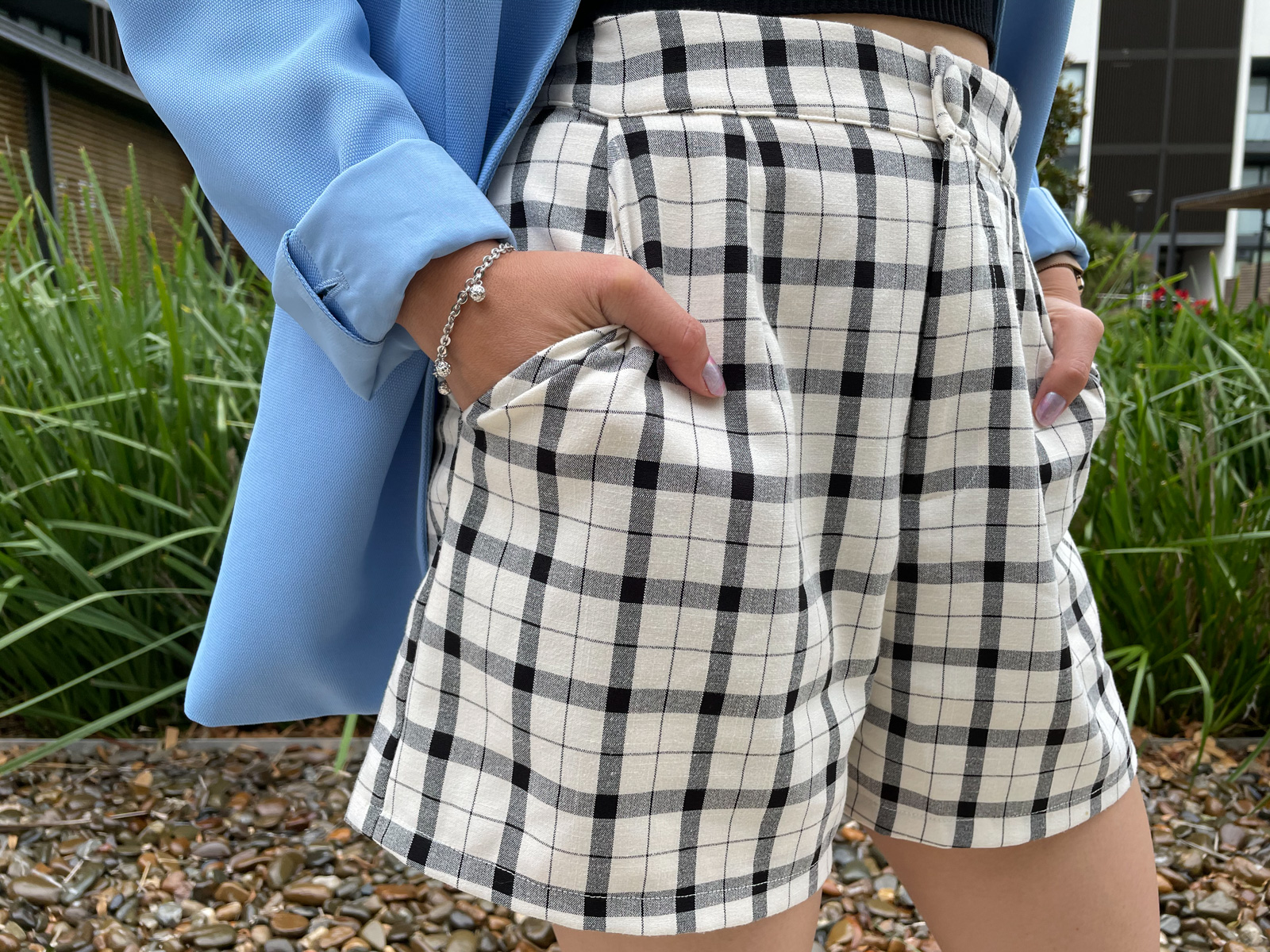 🔲 Going for monochrome
I have a little bit of an obsession with square-neck tops, as some of you who have been following my blog for a while might already have picked up on. Since I have quite the collection already, though, I've decided that I have enough for now. I purchased this black top about a year ago and even though I don't wear it as often as my other tops, I reach for it when I need something simple and understated. I'm not really into black clothing as I tend to find the colour boring, but it is somewhat of a staple colour in my wardrobe. The neck is quite low-cut which is both a pro and a con – I love open necks, but this one can be a bit too low sometimes, and seems to bork my proportions as a short woman. That's why I think it looks a bit better with a jacket over my shoulders.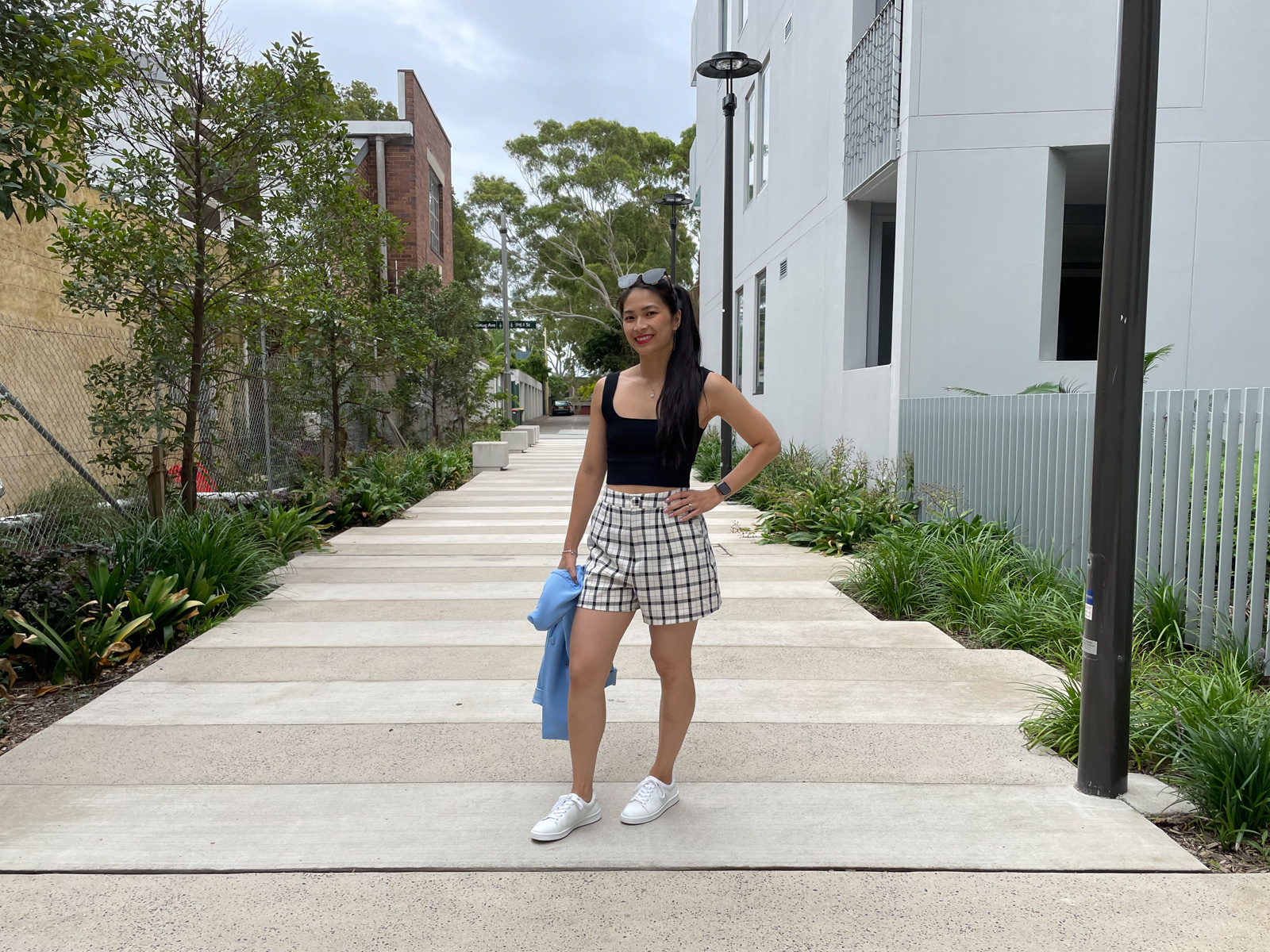 This blazer, in particular, also works really well with the outfit because it breaks up the black and white! I love contrast, but many of you know that I have really grown out of the combination of black-and-white since I stopped colouring my hair and started letting my natural hair colour show. I do feel like the outfit feels somewhat "incomplete" without the blazer.
I've got a little Pandora pin on my blazer that has a few charms on it. I got it for Christmas from Nick's parents. 😊 It's a really nice concept, a customisable pin where you can choose the charms you like.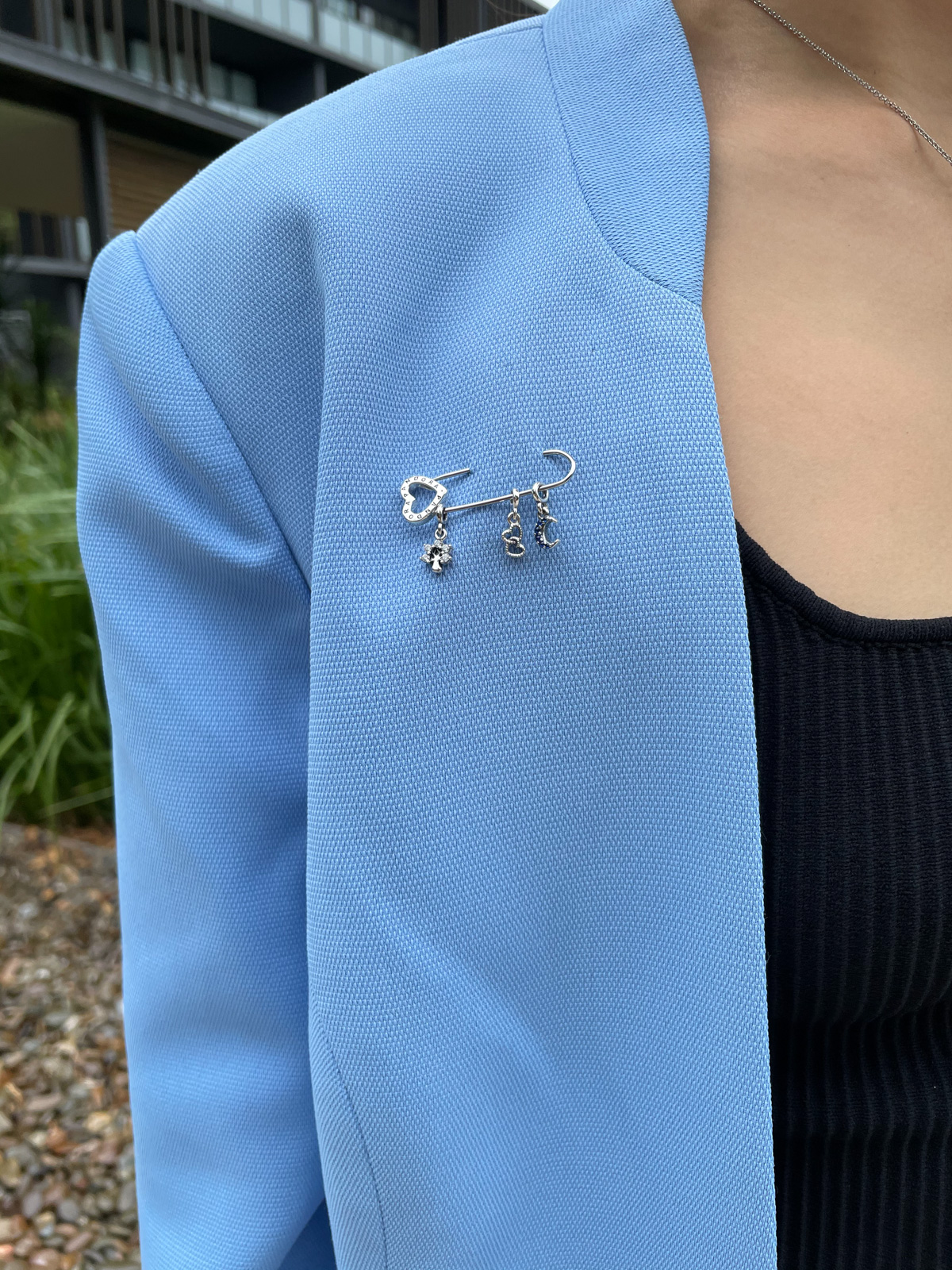 👟 Another pair of white sneakers
Since loving the hell out of my white sneakers I wore in previous outfits, I ended up purchasing this pair, which is completely white and doesn't have a panel of animal print like my other shoes. I have turned into quite the sneaker fan especially since I've been walking around so much more. I still have to break these shoes in because they are made of some rather tough leather. The back of the heels gave me blisters on the first few wears (😢) but I think they are starting to soften up. Fingers crossed that they become more comfortable soon! The rest of the shoe is really comfortable and it's honestly just the backs of the heels.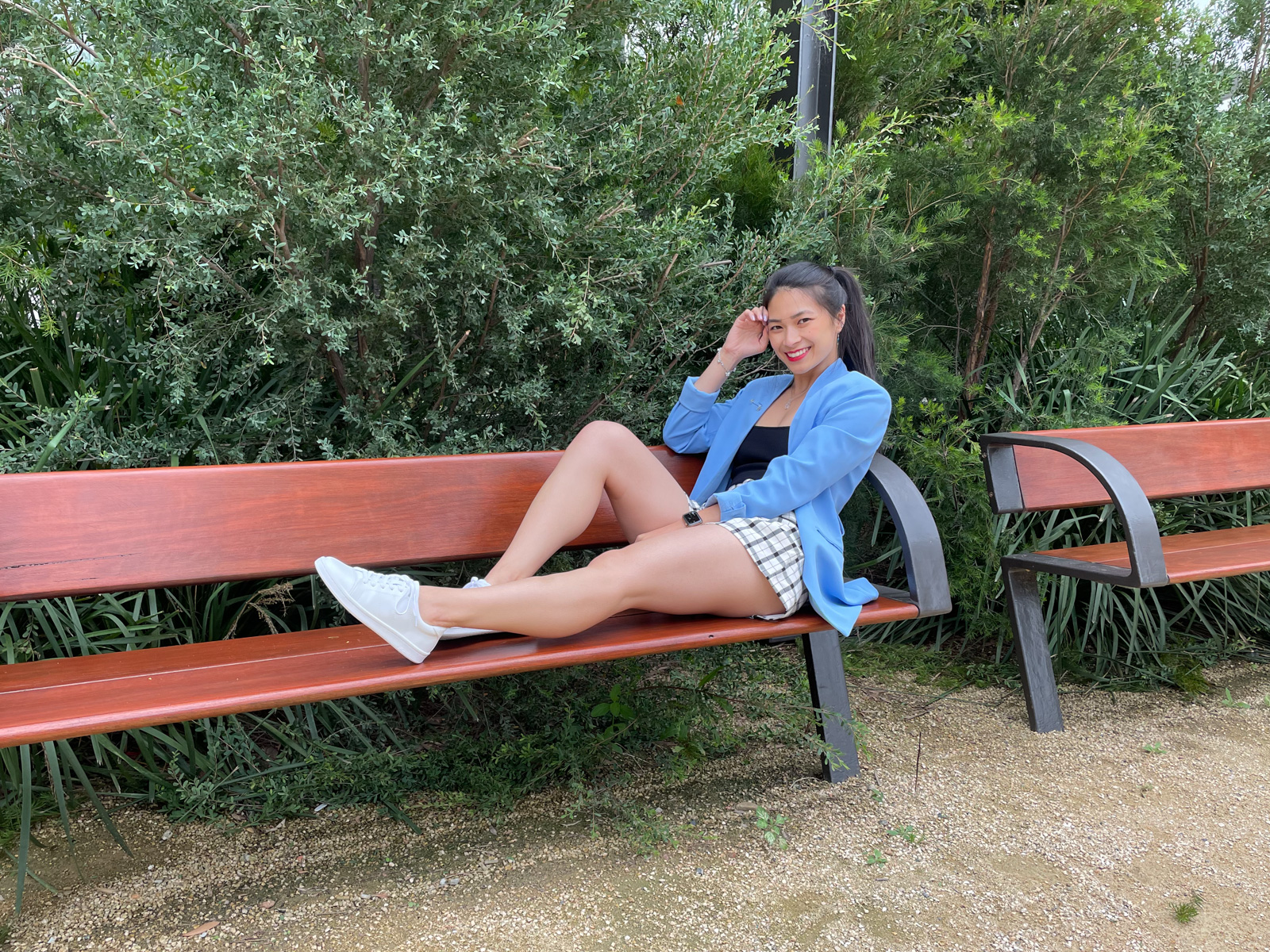 🐴 Side ponytail life
Something else I've been thoroughly enjoying lately as part of my style is the side ponytail. I've since gotten a bit of a hairstyle change since these photos were taken; my hair is a bit more layered and slightly shorter – but my thick, heavy hair was weighing me down so I felt that wearing it up would combat that. I often go through phases of loving and hating the ponytail hairstyle, but recently I've been loving it strictly as a side ponytail. 😀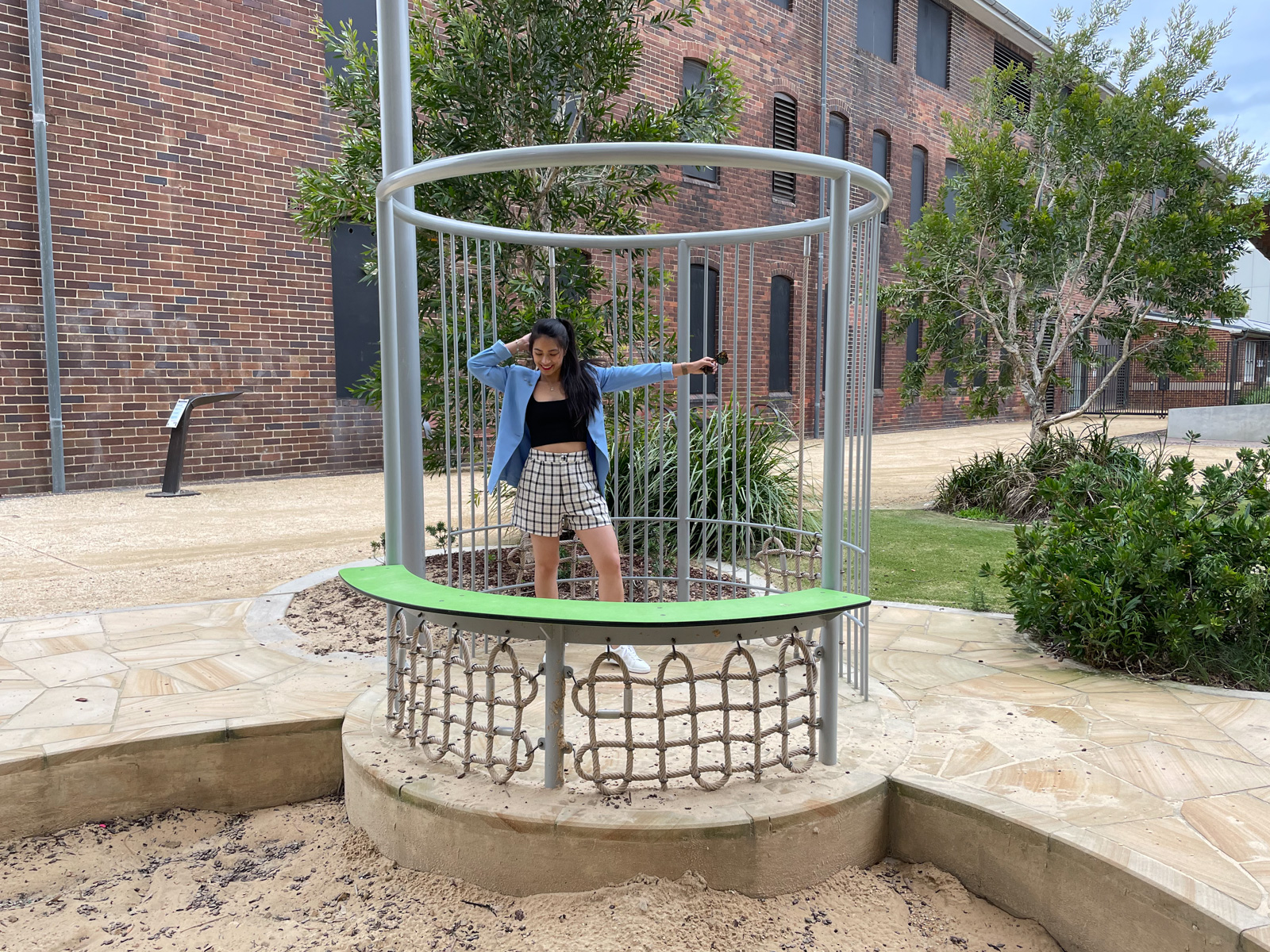 Overall I really love this outfit, and I would definitely wear the blazer with the shorts and a different top, too. I'm really keen on further exploring the combination of a blazer with shorts! Let me know what you think of this outfit – what are your thoughts on blazers and shorts? Do you live in sneakers or prefer a more dressy shoe?
Outfit details
Top: Glassons (Square Neck Rib Tank in black)
Blazer: Sheike (Charlize Jacket in corn blue – no longer available)
Shorts: Tussah (Kora shorts)
Shoes: Jane Debster (Casper Sneaker in white)
Earrings: SensualStones on Etsy
Necklace: created myself with a herkimer diamond and silver chain
Sunglasses: Gentle Monster (Black Peter – available in other colours)
Nails: Personail [referral link for 20% off] nail wraps (design no longer available)
Colophon
📸 All photography by Nicholas Cooke. (on my iPhone 12 mini)
These photos were taken in an area near where we live. It has been undergoing some urban development for quite some time now, so a lot of what's around this location is bordered off and has lots of construction. This is just a nice, hidden piece amongst the mess. 😅
I named this edition Paper Doll because the black-and-white shorts reminded me of a newspaper, but given the amount of bad news there is in this current global climate, I didn't feel like naming this after a newspaper. So paper doll it is – an homage to the paper dolls I used to love as a kid. I'm no doll, but there is a little something about this outfit that makes the name kind of suit. Is it the ponytail? Probably.