Hey Geronimo are perfect.
Okay so, my teacher for Friday's class did turn up on Friday. I was late, and class already started. I'm going to say this right from the off: This subject is so boring. It's about digital information/interaction design, but it's shit. See, I was expecting it to be on a more general scale, but it's client-based and focused on this thing called interactive television.
I hate television. I watch nothing but Doctor Who and random shows while I eat dinner. I criticise every news segment there is. Regardless, this subject is a core, so I have to take it. It started at 6pm, but I got the hell out of there at around 7:30pm and went downstairs to the campus bar. There was a huge music gig going on, and I was definitely not going to miss Hey Geronimo.
I met up with Dylan downstairs and was pretty bummed to find out I'd missed The Khanz (shit you, shit you, uni, you major loser). Dylan bought me a vodka with Red Bull and we watched this quirky little band at the Loft bar. Woot woot.
Let me just say that the weather has been insane. I kid you not, the winds are just as bad as they were in the snowy mountains when I went in 2007. When I got blown over by 97km/h winds. Apparently they reached up to 100km/h in the city area. I couldn't feel the wind's power, but it was cutting like ice to the neck. I had to buy a scarf because I completely forgot to bring one. Thankfully it was nice and warm inside the bar. Obviously. Because a lot of people means a lot of body heat.
I enjoyed the vodka! I don't drink, but I taste drinks when I get the chance.
I didn't want to miss Hey Geronimo, so Dylan and I went to the Glasshouse stage well before 8:30. Dylan was hungry so he went to buy McDonald's up the road. I was about to send him a message on Twitter saying, "get your butt back here, I know you got a burger", when he came back. He insisted I send the message anyway. XD
I talked to Andrew (keyboardist of Hey Geronimo) while they were doing their sound check, and he'd just been to the snow for the first time. I am always surprised when someone tells me this, I feel like they're totally missing out. I must have seen snow for the first time when I was six. I must say, I really enjoy the thrill of skiing and miss it a fair bit. I remember James and I being really good friends back when we had our school ski trip. ♥️ I can't believe that was five years ago already.
I seem to be running out of words to describe the music I've been coming across lately, but considering last time I wrote about Hey Geronimo I only said they were better live than on record… I'd better say something more. That was the only time I saw them but they blew me away. This time, I just knew I had to see them again. The true love for bands comes when you see them, you enjoy them, and you genuinely want to see them again. Not like those times I bailed and said, "oh I'm freaked out at the venue", "I'm going to get trampled in the mosh", "I'm afraid ____ can't sing anymore". Nuh-uh. That didn't happen this time – I knew this time it was out of a genuine love for the band that I wanted to see them. And it wasn't just "OH LOL there's a gig at my uni, I'm suddenly gonna decide to go".
No, I love Hey Geronimo. Many people don't believe in love at first sight, but oh so many times I've fallen in love with a band just the moment I physically see them. Back in May, that was it. I don't think I have ever been like "holy fucking shit, this band is awesome" more than that night in May. Sure, I listened to two tracks by Hey Geronimo before I saw them then, but it's that kind of listening where you just want to get a feel of what things are like. To me they are better live, because they are an awful lot of fun. They play so well live, and their music is impressive. Their music is unique, it's like this new kind of rock-and-roll. I'm not just saying it. It's music that makes people dance and feel good. It's music that makes your foot tap on its own, and makes you want to sing along.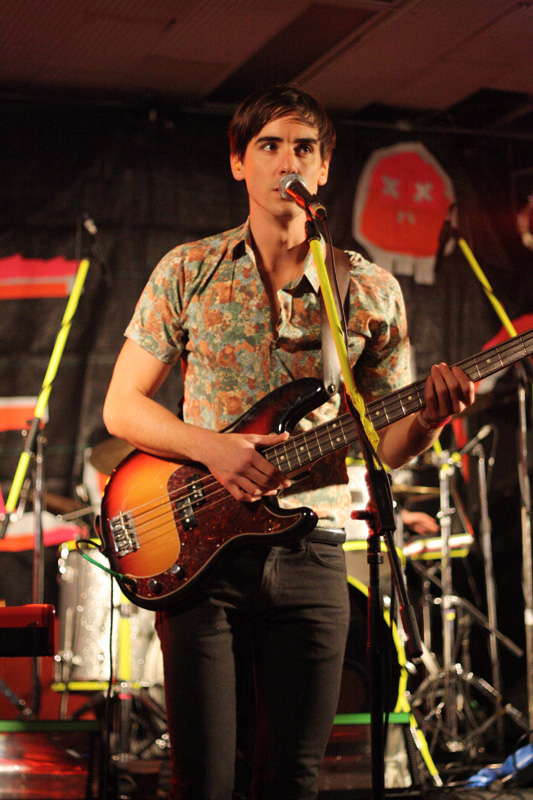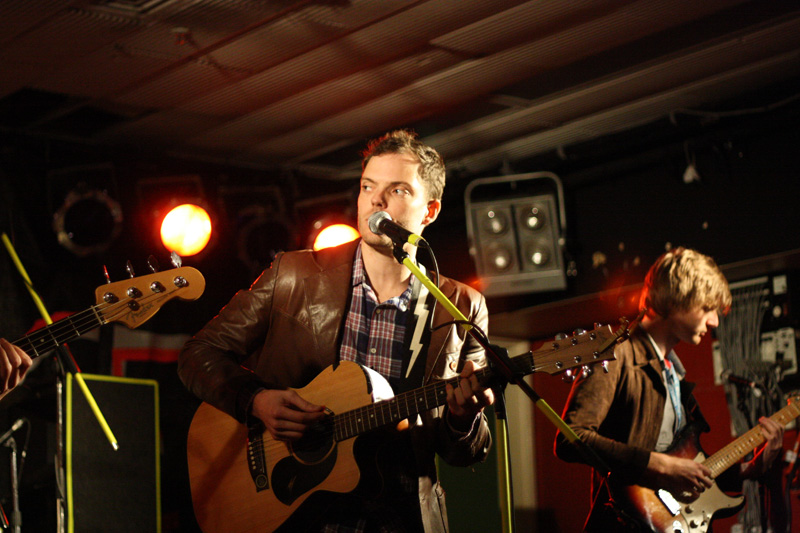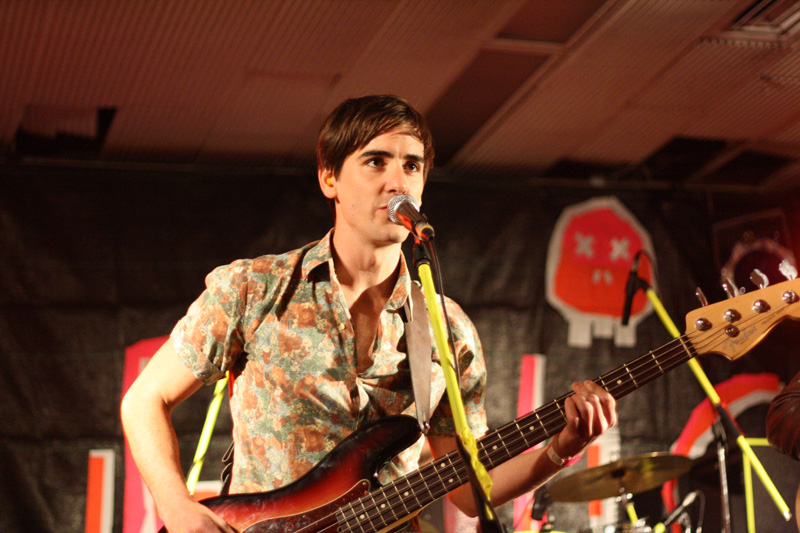 Music like that is rare nowadays. This is the new pop rock. Enough of that ballsack American cheesy whiny typical stuff. The old Fall Out Boy, All Time Low. Forget the craze that is boybands. I appreciate real music, music that is written not just for a tune to blast out with some lyrics. This music is music that is written with so much thought and care, yet showcases so much musical talent. The guitars, the percussion, the keyboard. It takes talent to write something that is its own unique form, not what pop music is today: a series of repetitive lines with a clumsy typical beat.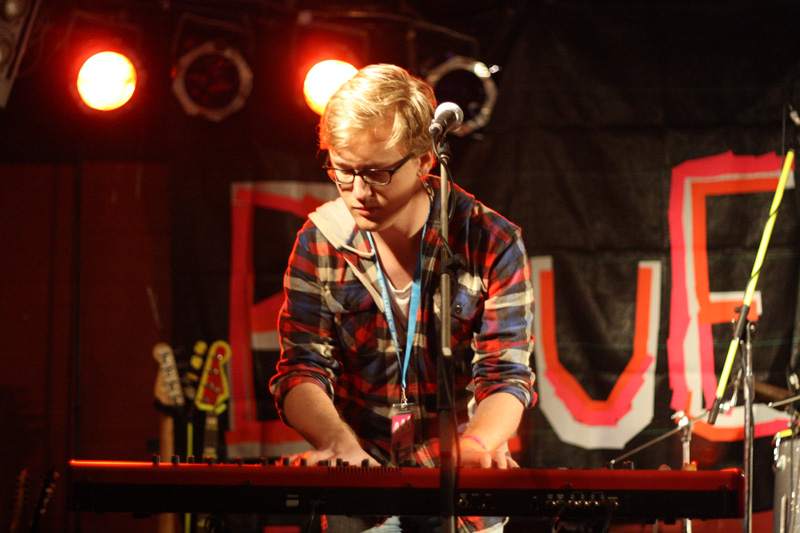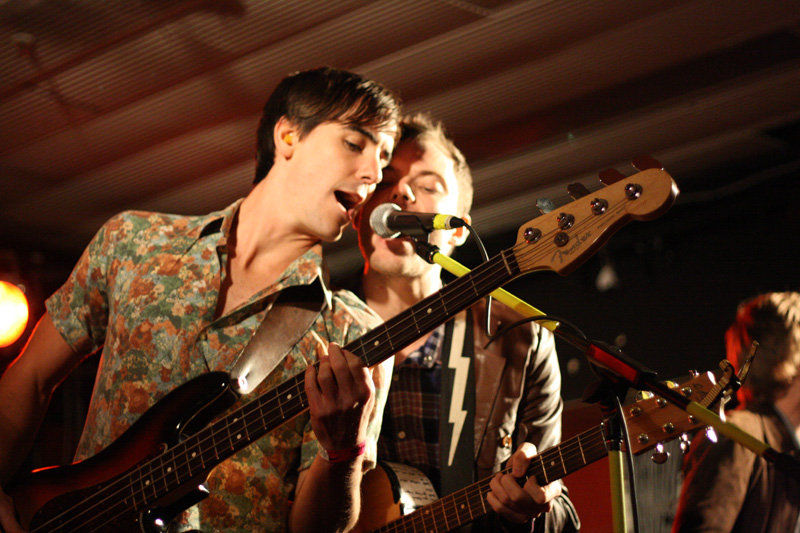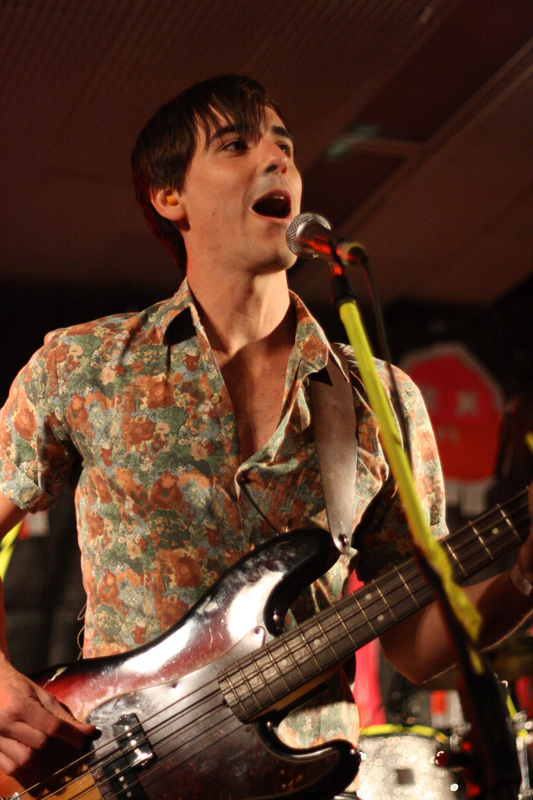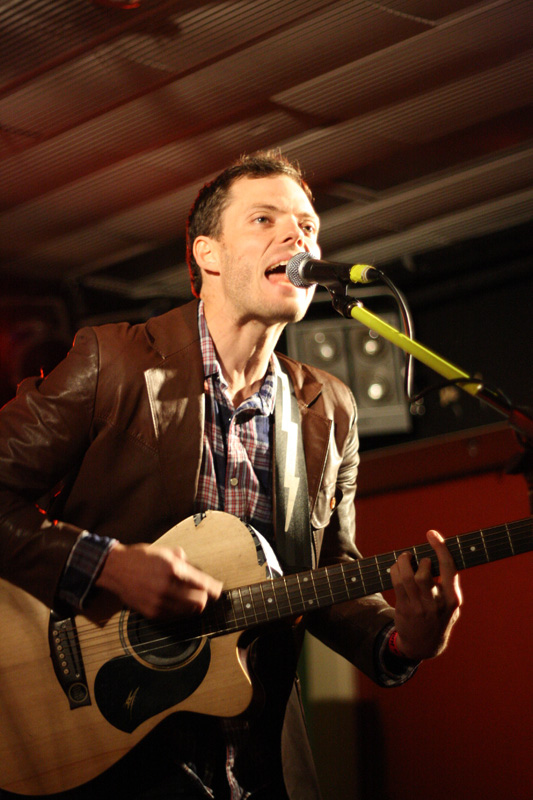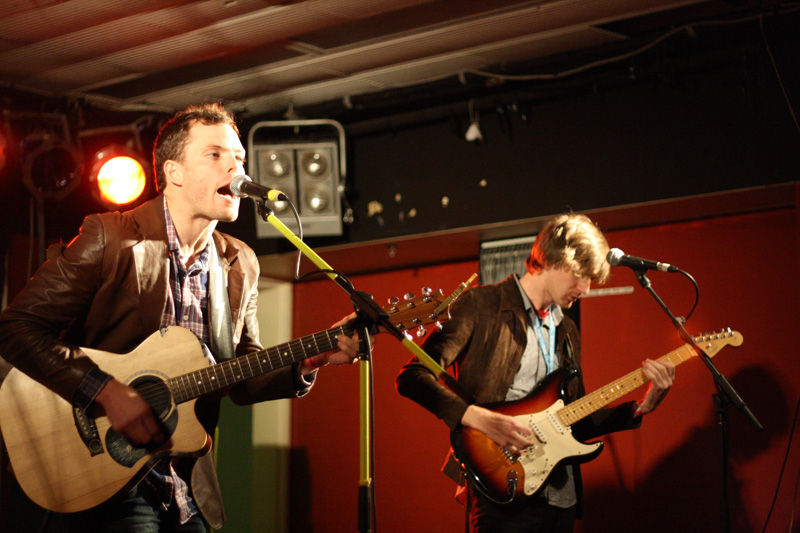 Of course, I felt like screaming so much when Hey Geronimo played their hit Why Don't We Do Something? last, because I just knew, I just bloody knew, that they were going to play it last. I love Andrew's solo and the way Pete jumps around all over the stage. And Greg I love your shirts. /bounce They put on a fantastic show. People should have danced more. But I could tell a lot of them were enjoying themselves. :) It's impossible not to have a grin on your face when you hear them play. And these lads have brains and a beautiful sense of humour. Their video for Why Don't We Do Something? was a huge hit for exploring iPhone games in real life. (Upset that Bejeweled wasn't in it, because that would be quite hilarious.) Though the video had them notorious, and though I will make you watch it, watch it for the music, too – not just the video.
Hey Geronimo is a Frankenstein, as they put it – "a Frankenstein make up of Brisbane indie-pop bands, Blame Ringo, The Boat People and Montpelier, and they're bringing their kooky, upbeat brand of party music to the people". Their music cheers me up. I can run to it. I get giddy listening to it. I want to stick my tongue out at people when I listen to it. Most of all, it makes me want to dance. This, from the girl who thought that the only thing that would make her instantly dance was ELO.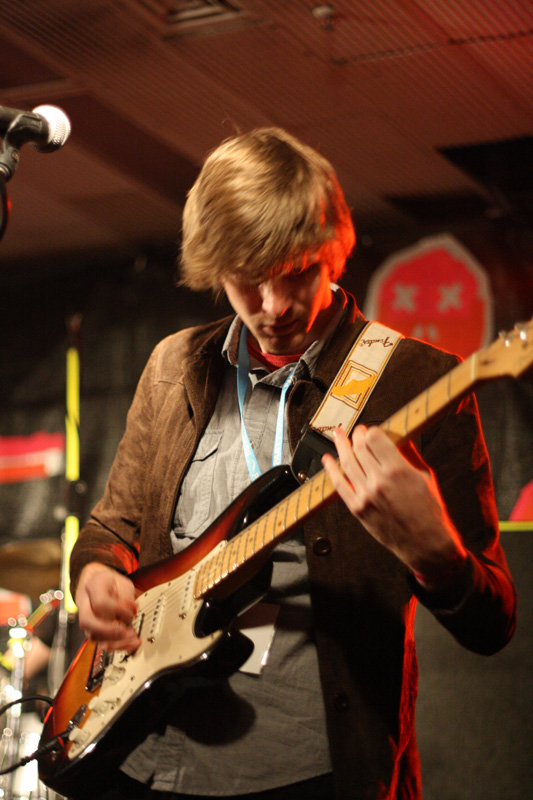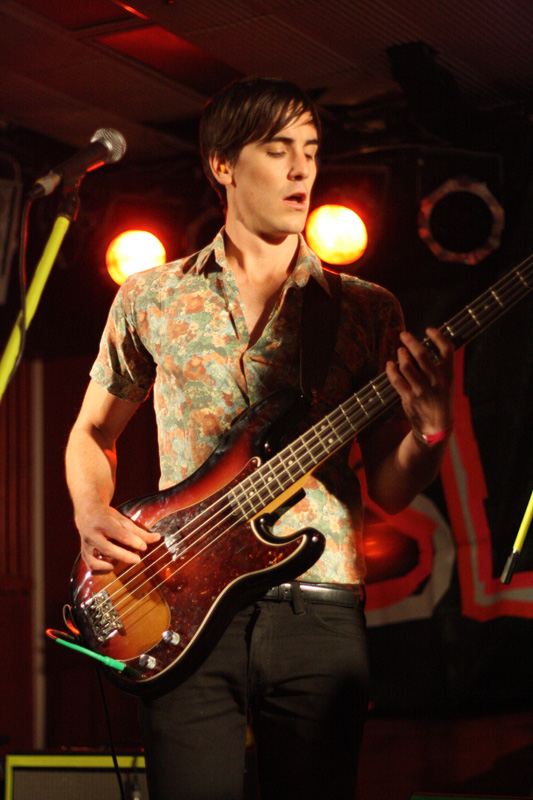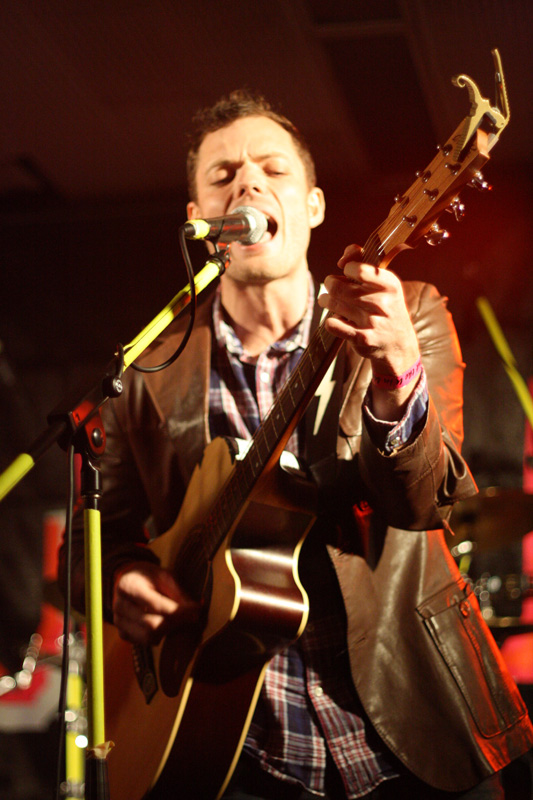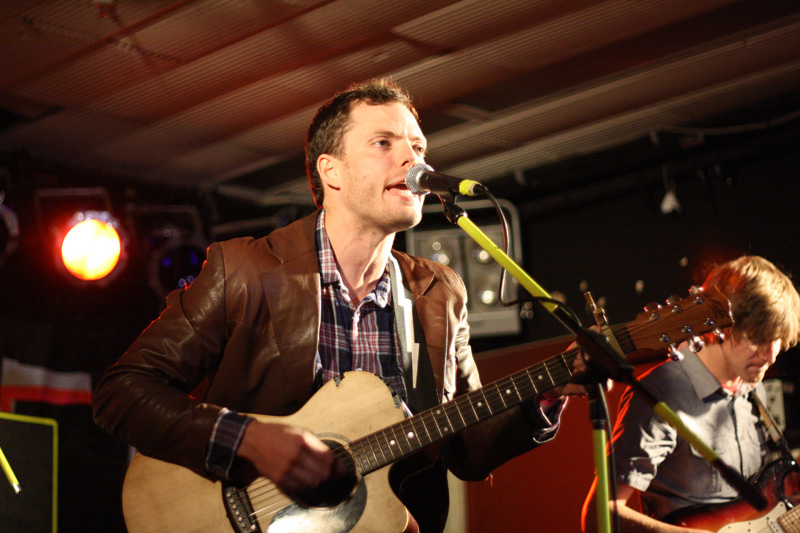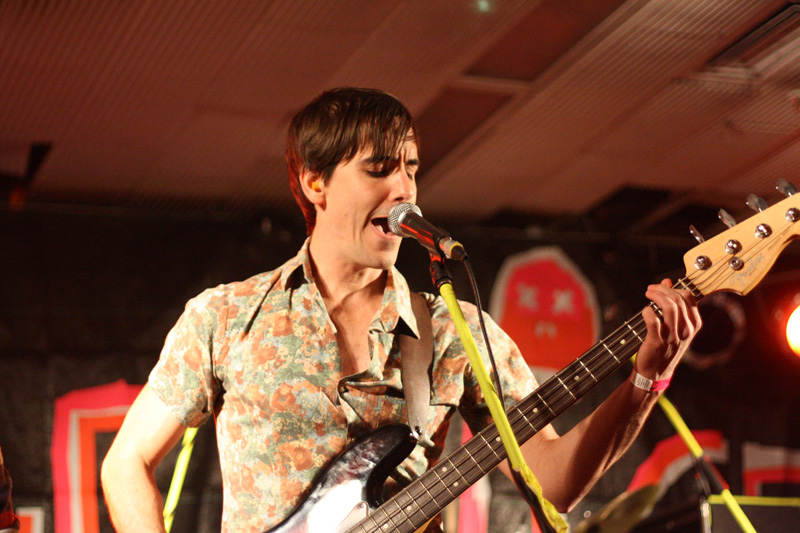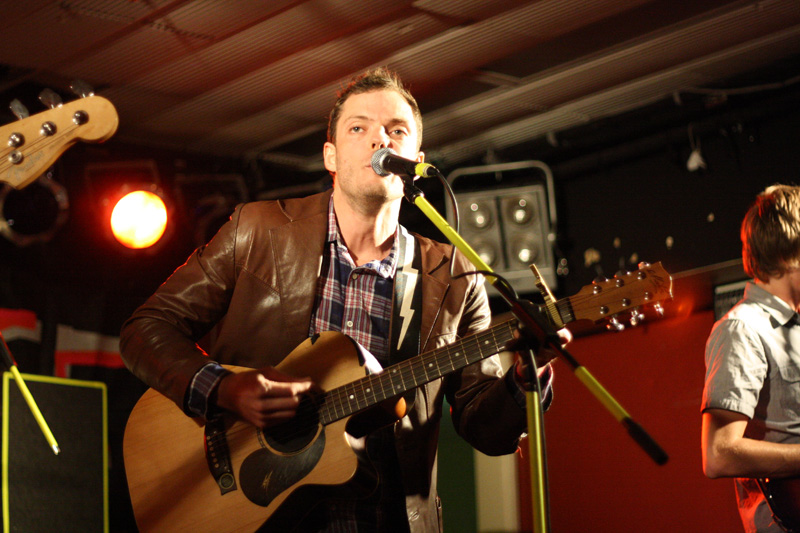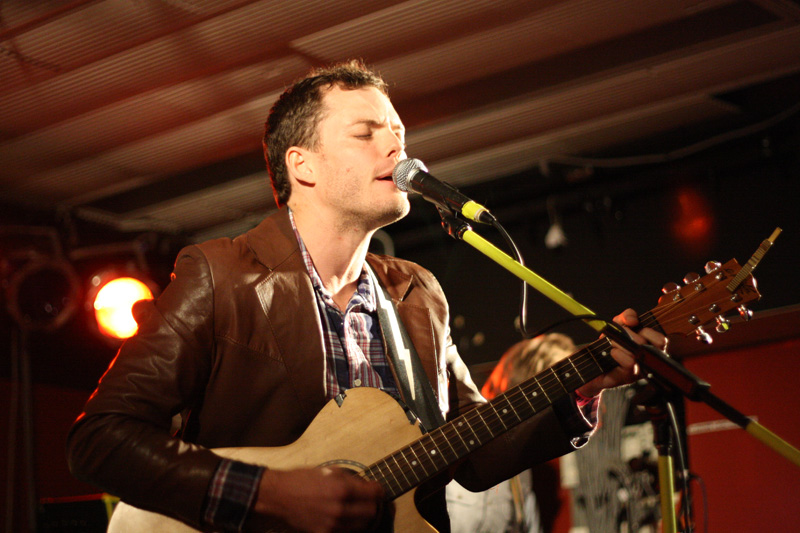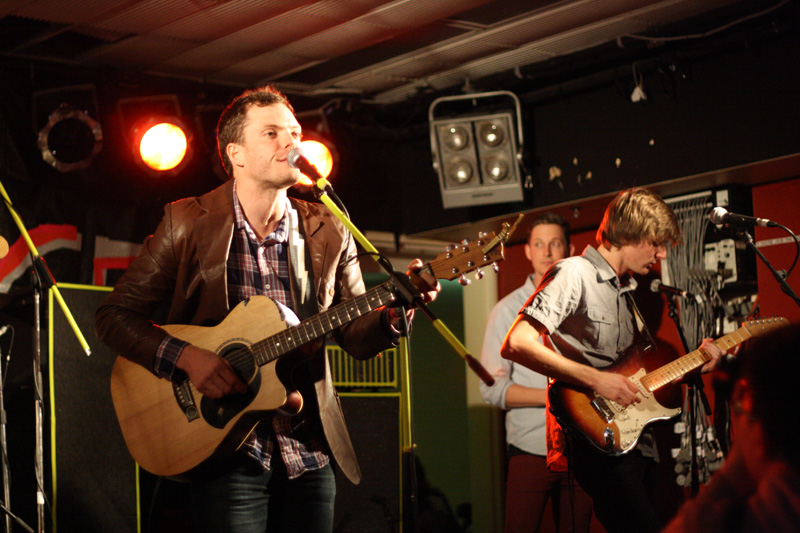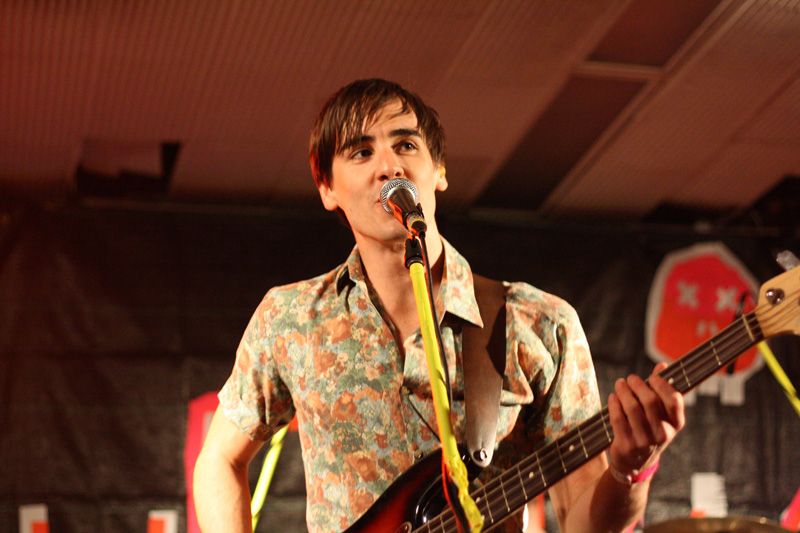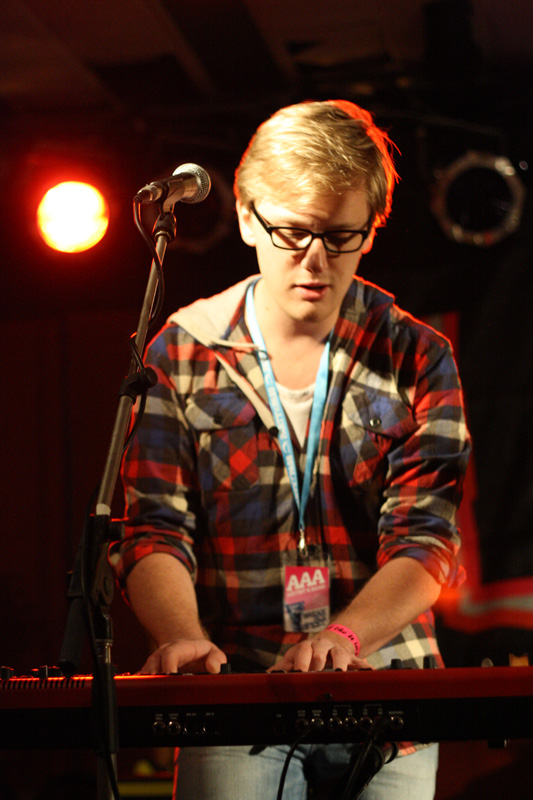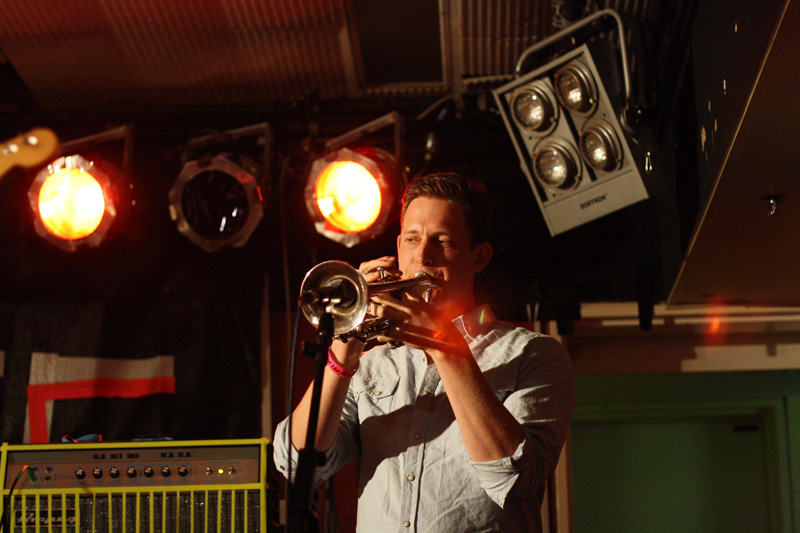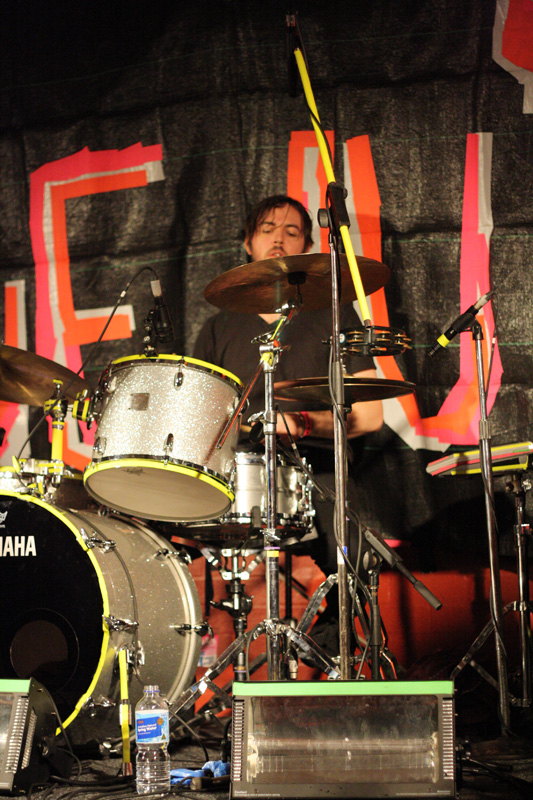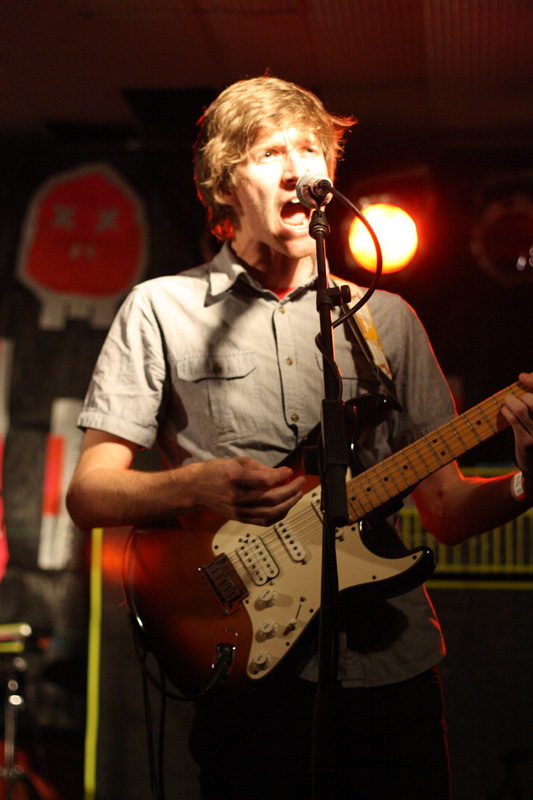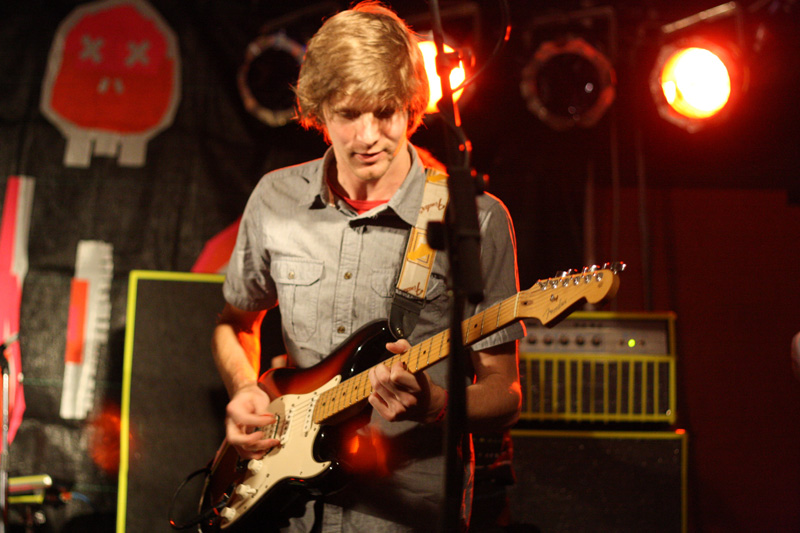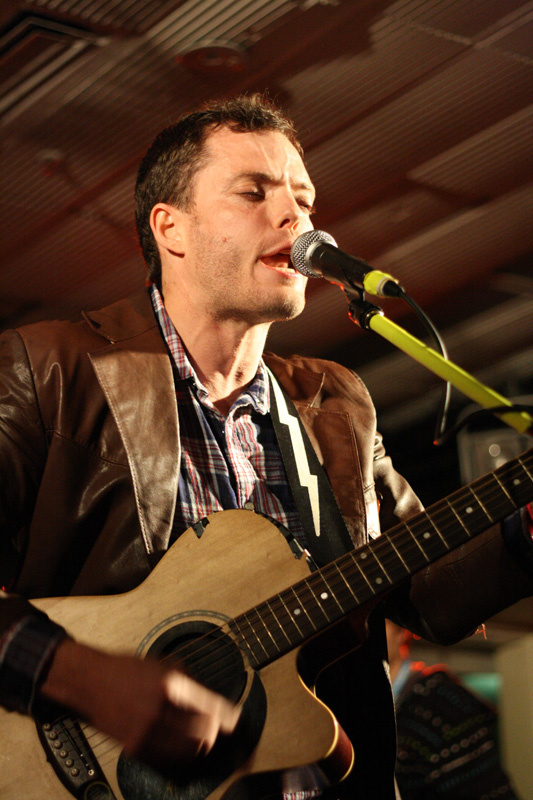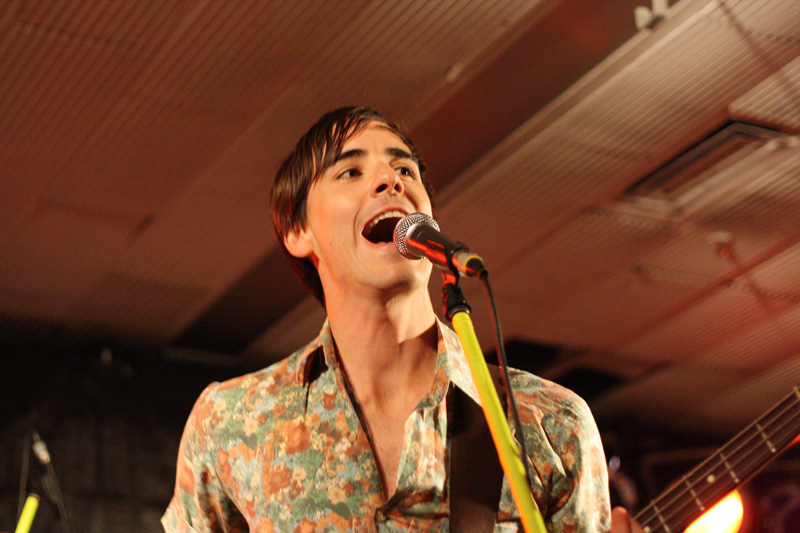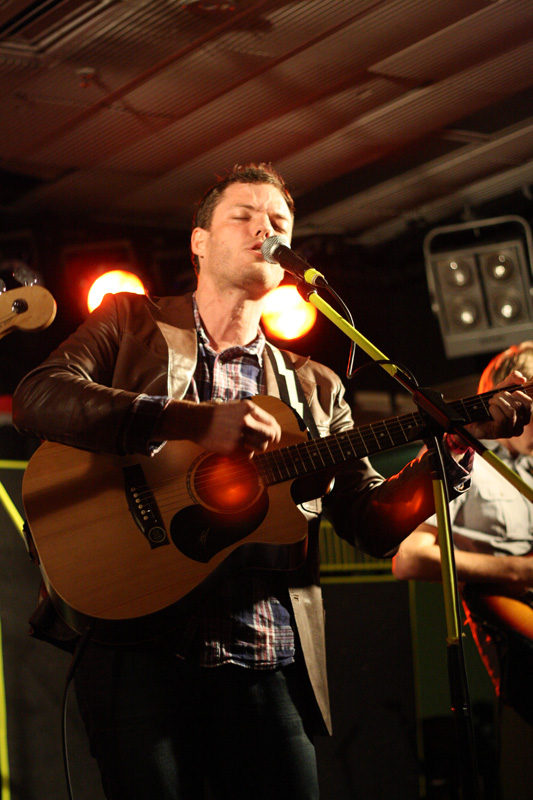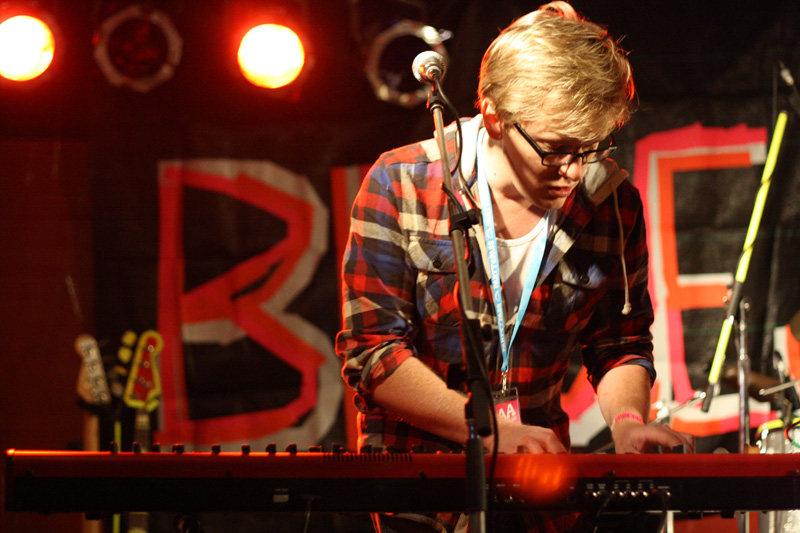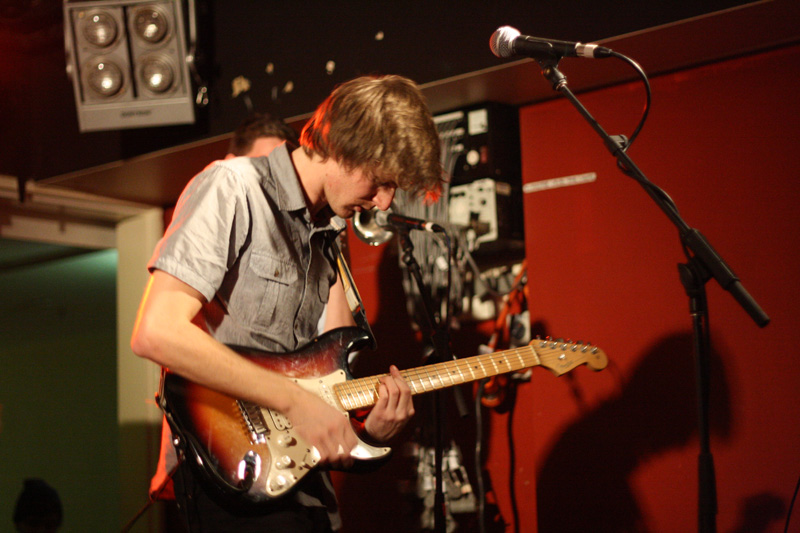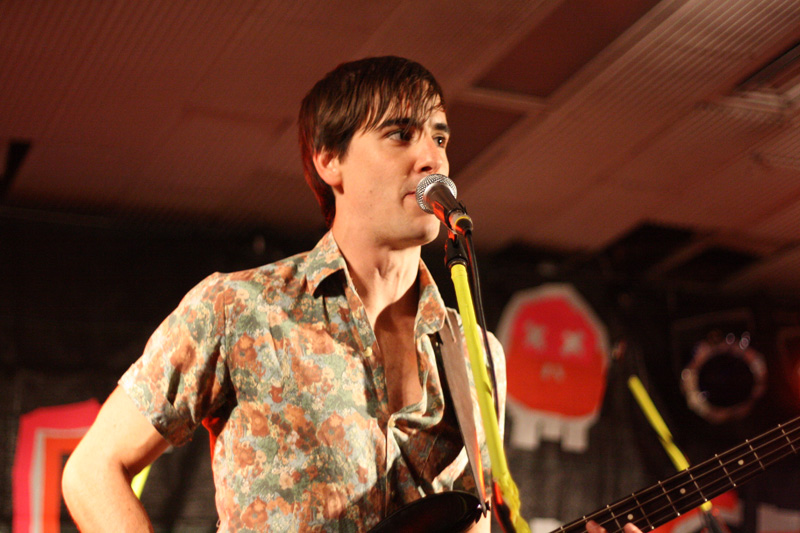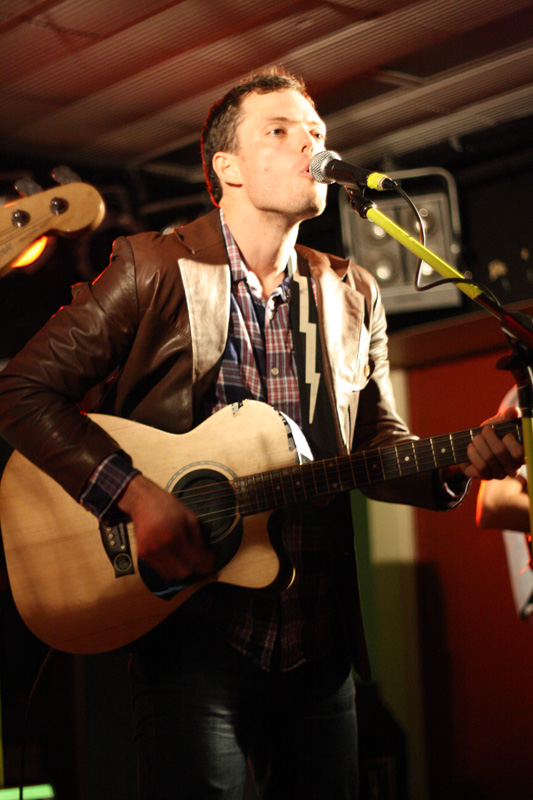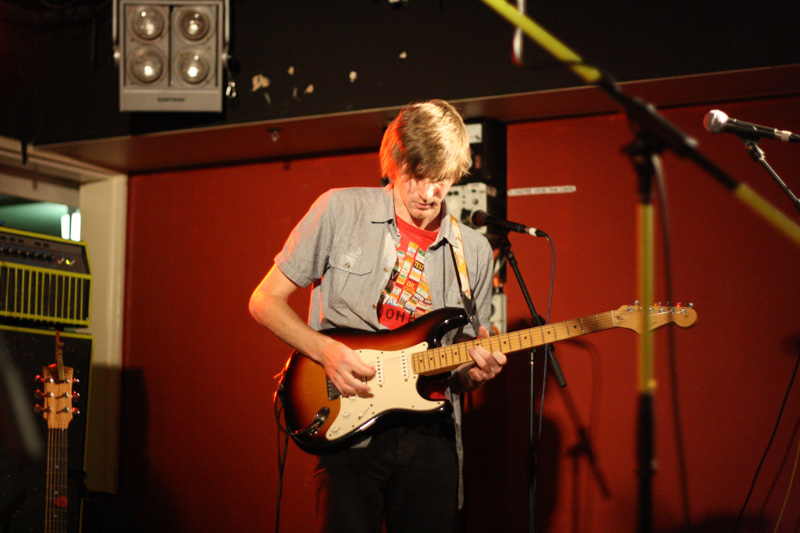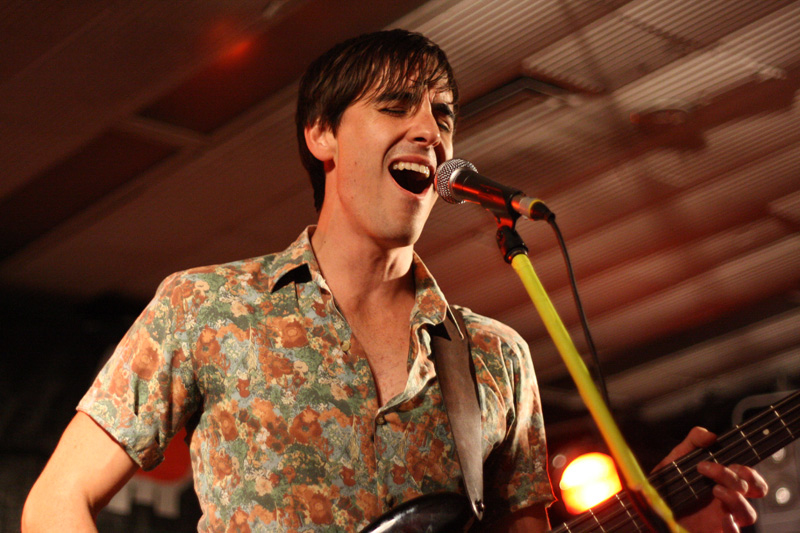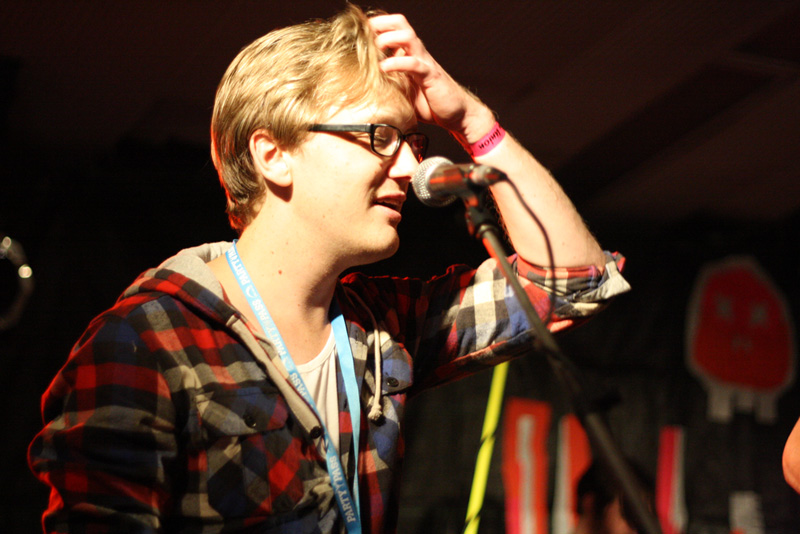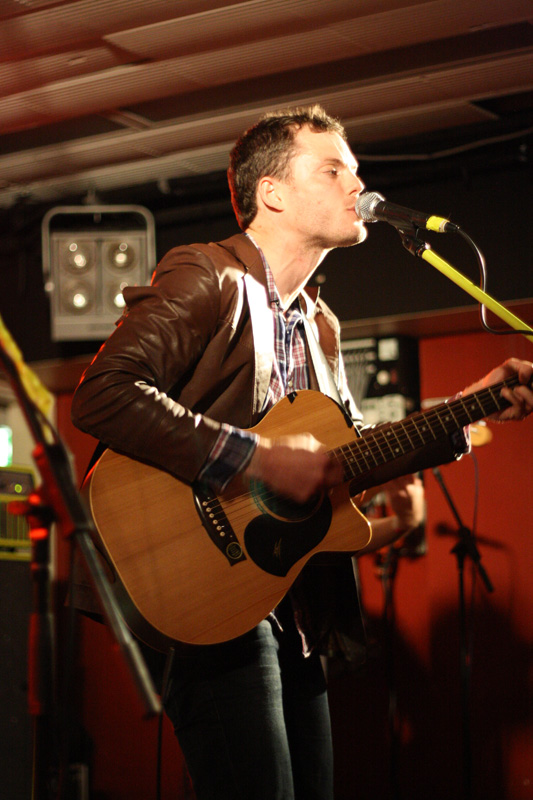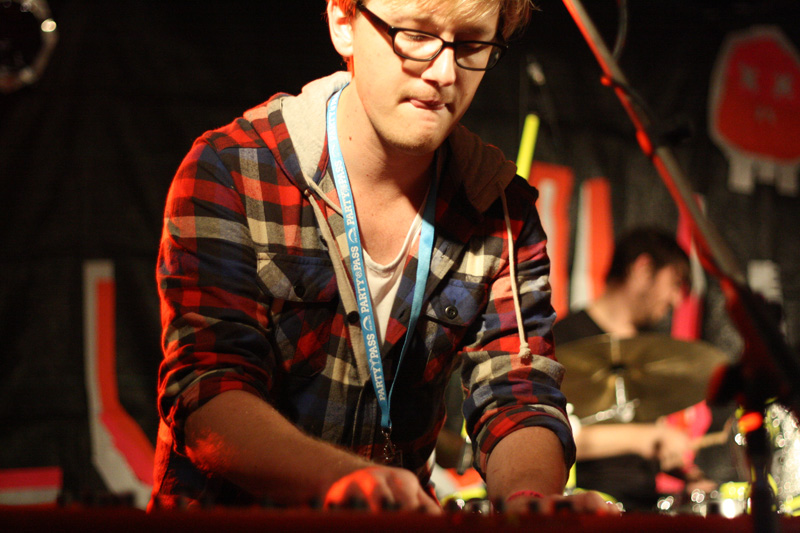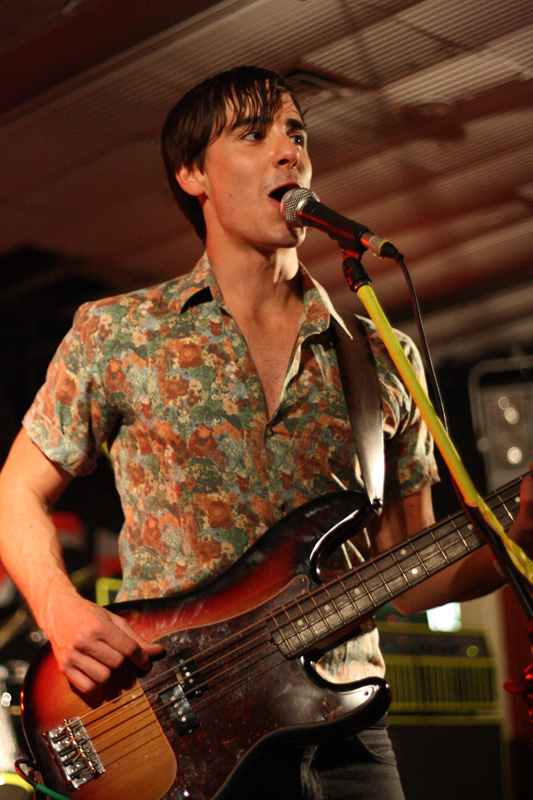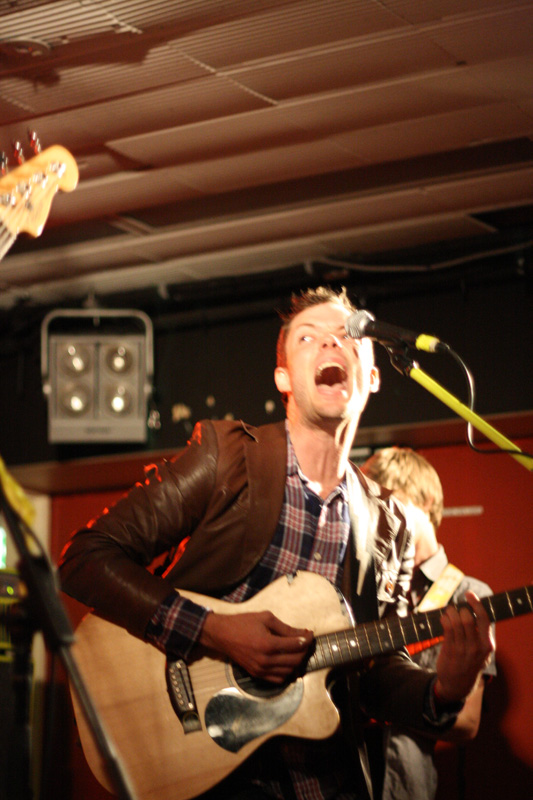 Their EP is addictive. Buy it, buy it now.
Oh, Hey Geronimo, you are my new favourite band. /love