The journey of my hair over the years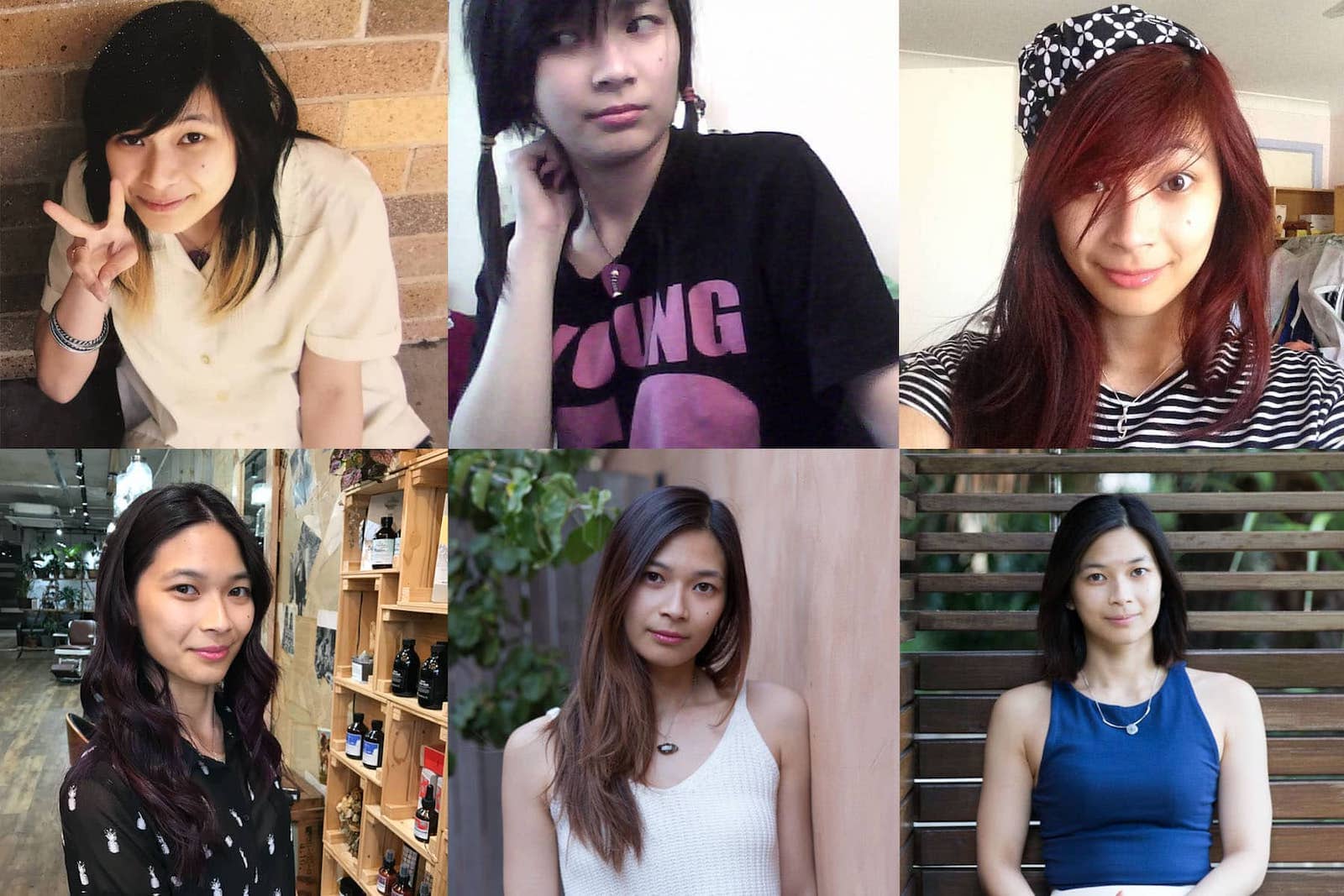 For a long time I disliked my natural hair. I thought it was incredibly boring. It's dark, a very dark brown, almost black. It's almost dead straight; in its natural colour it needs a tonne of heat to be able to hold a curl. Even then, most curls end up turning into waves.
I turned 29 last week. From when I was in preschool, up until I was about 14 years old, I never got my hair cut. It was very long and it reached my knees, but it hardly saw the light of day in its full glory because my mum braided it every day. My mum went through the laborious task of doing it up in a single French braid every morning before I went to school. My mum might have trimmed it every now and then, but it just kept on growing. There was maybe one day, the last day of school, where I wanted to leave it be, and tie it up in a ponytail instead of having a French braid. I just found that the French braid was incredibly boring and no one could see how long my hair was unless they saw it from the back. In all my school photos, I tried to put my braid in front, but sometimes I forgot, and I just thought, "I can't see my hair in that photo". ☹️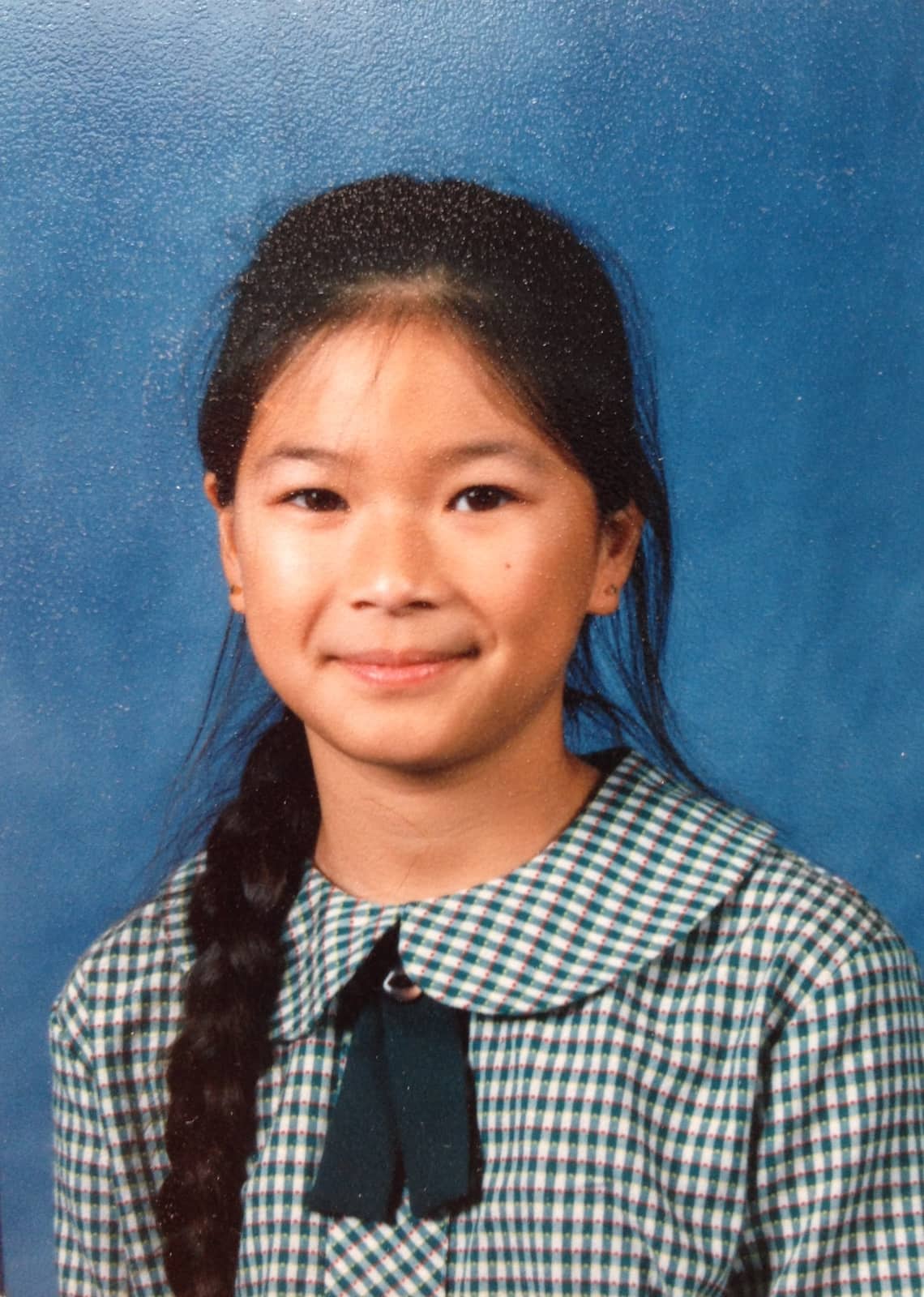 My hair was really thin at the time. It was very fine, very delicate, and I remember it being really dry as well. My mum would use hair treatments like rubbing candlenut oil into my scalp, and it actually worked a little bit to make my hair thicker! These days, I don't treat my hair or anything, but I seem to have a lot of hair, and some of it feels incredibly thick as well. I'm not a hundred percent sure if I just have a larger amount of hair, or if it's really thick as well, but almost every time I visit the hairdresser and ask to have my hair thinned, the pile of chopped hair looks enormous but it still looks like I have a lot of hair on my head.
Hair-washing habits
My hair-washing habits have largely stayed the same my whole life. I only wash my hair once or twice a week, unless I've been swimming, out in the rain, or somehow got a lot of dirt and debris in it. A lot of people are shocked by this. 🙈 It's a habit that I've never tried to change, but apparently it's not good to shampoo your hair all that often because it strips your hair of its natural oils. But even over the years, after doing a lot more exercise and being more active and going outdoors, my hair still only seems to need a wash once a week. After a week, it doesn't look fresh and gets a bit oily – but not as bad as some people have experienced. I might genetically have a dry scalp that means my head doesn't get that oily. It's not all that great though – I have definitely had some serious embarrassing dandruff problems in the past. 🤦🏻‍♀️
I'm honestly glad I don't wash my hair all that often, because it takes literally hours to dry. When my hair was very fine, it would dry by bedtime as long as I didn't shower too late. I would let it dry naturally. These days, it's impossible – my hair is so thick that it will not be dry several hours later, so I actually blow-dry mine. And I'm not even joking, sometimes it takes me half an hour to blow-dry my hair until it's completely dry. I'm currently looking for more efficient ways to blow-dry it; I was using a cylindrical hairbrush but I don't think it was helping keep the heat on the hair, so I switched to a flat brush and it seems to help. ☺️
Colouring my hair for 10+ years (and the haircuts I had along the way)
I coloured my hair for ten years before I'd had enough. The straw that broke the camel's back was a funny one, so hold out until the end of this story. 😅
My mum started colouring her hair when I was still at school. I was maybe about eleven years old when I watched her colour her hair a lighter brown colour. I really wanted to know what it was like. I don't think I remember very clearly, but I remember her brushing some of the formula on the top of my head and telling me to leave it for a bit and to wash it out later. The result was inconspicuous but it was enough to have me really intrigued.
When I got my first proper haircut when I was 14, I only got a few inches cut off so that my hair was hip-length rather than an awkward length to my knees. It meant that I could wear my hair loose without it being too annoying. I also got blonde and light brown foil streaks in my hair – now that I think about it, heck that was so 90s (even though it was, uh, the 2000s by then, LOL). But it was kind of the cool thing to do. I realised later that I really didn't like the look because it looked so unnatural – of course, these days we have balayage and ombre and other cool things that make the results of colouring your hair look so good. I remember a teacher saying that my hair looked stripe-y. OK… haha. 🦓 But it's true; my hair was basically a super dark brown and looked like it was multi-coloured with stripes.
The next time I drastically coloured my hair was a couple of years later. I had already cut my hair to shoulder-length once, and then grown it back out. This time, I got half my hair coloured blonde. I… well, I don't regret it, but I later grew to dislike blonde and realised it washed out my appearance because it clashed with my skin colour. At the time, though, I was a teenager, and you coloured your hair to be cool sometimes. The half of my hair that was coloured was the bottom underside, so it looked pretty neat when I tied my hair back or put it in braids. It was really bizarre looking at photos and realising half my hair was totally just yellow, though.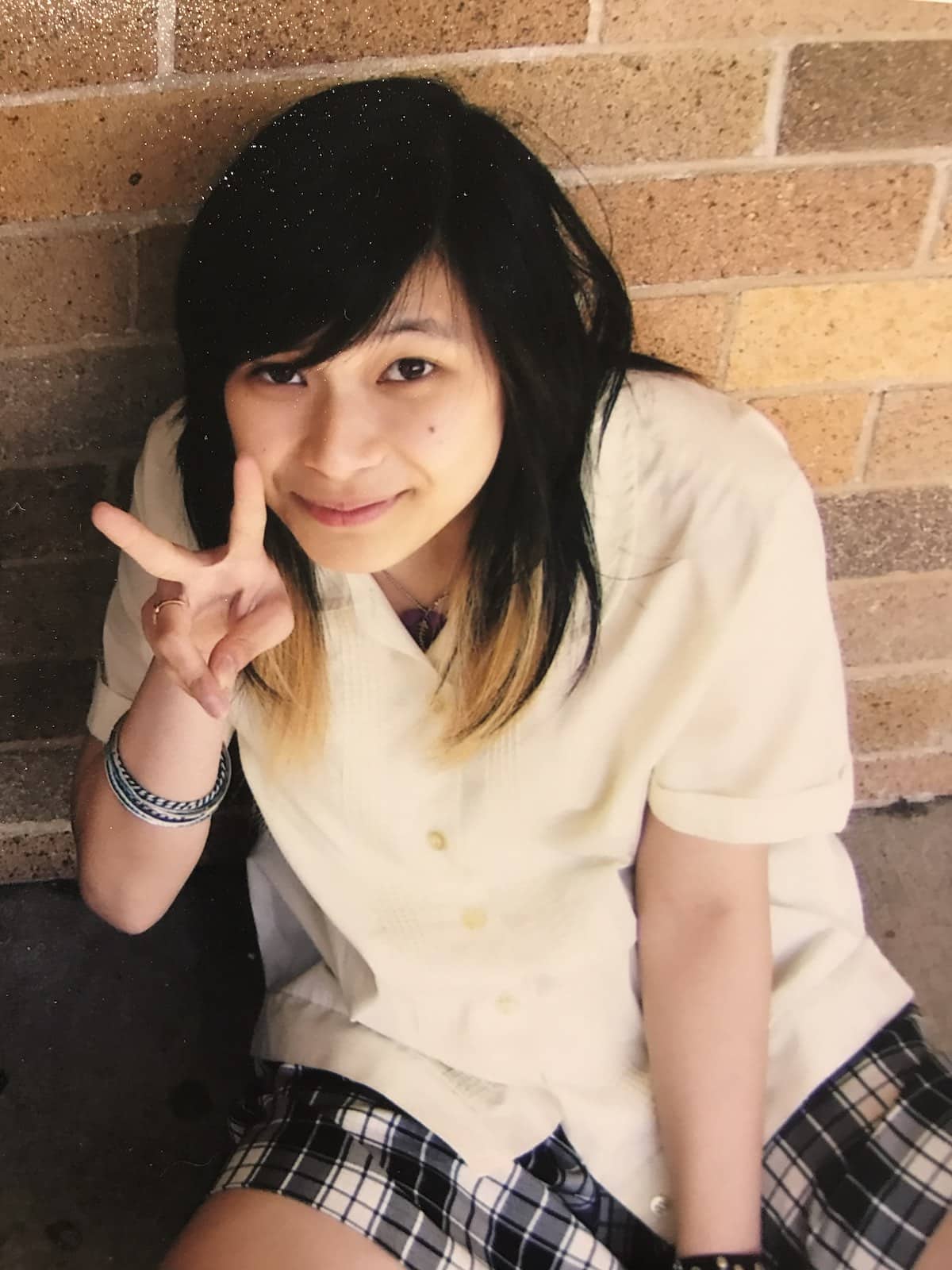 By far my silliest haircut was my "reverse mullet" in 2010. The movie Scott Pilgrim vs. The World had just come out, and I really liked the character Ramona Flowers' hair but I didn't want hair that short, so I ended up getting my hair overall really short, apart from two long parts at the front. It was a bit like an asymmetrical bob haircut, where it gradually got longer at the front, except this was not gradual… more drastic. 😂 Because I didn't care to maintain the style, it got uncool quite quickly. It was quite amusing though, because my friend told me that I looked "like a boy from the back and a girl from the front". (Of course, hairstyles are not gender specific, but I think kids were less woke back then.)
This is the only photo I have of the haircut, which I took the same day when I got home. I had always intended on wearing the longer parts tied in small ponytails. I grew my hair out and then eventually, when it was long enough, I got the ends cut to be even again.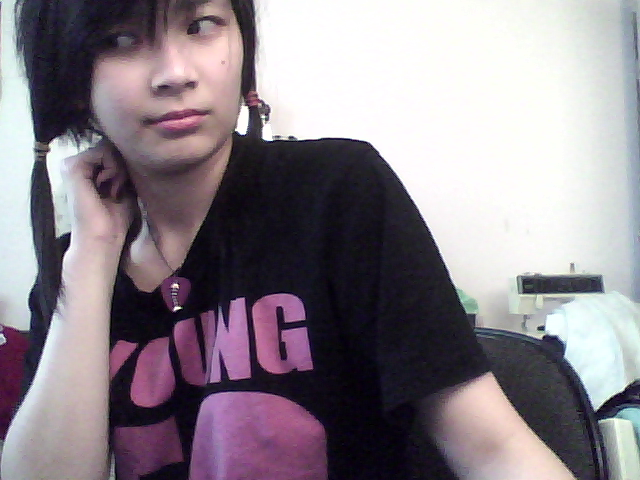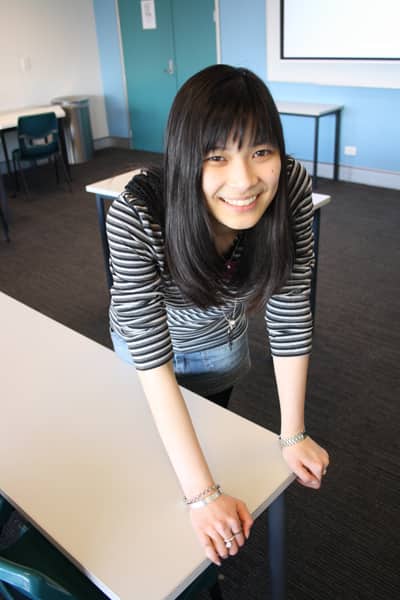 Aside from my silly haircut, there was my signature layered hair with a side-swept fringe. The layered hair with the sometimes-emo-fringe felt safe to me, and because I wanted to stick with the same hairstyle, the way I wanted to change it up was with colour.
My red legacy
I have very few photos of my hair from before 2013 – but even then, that is a very long time. In around 2013, I started colouring my hair myself with the Schwarzkopf Brilliance Luminance box dye I discovered that was specially for naturally dark hair. I tried an ultraviolet purple colour which was hidden when indoors and in the dark; when I went into the sun you could see my hair basically go purple-pink. It was really incredible. I was surprised that a cheap box dye could have such a good effect.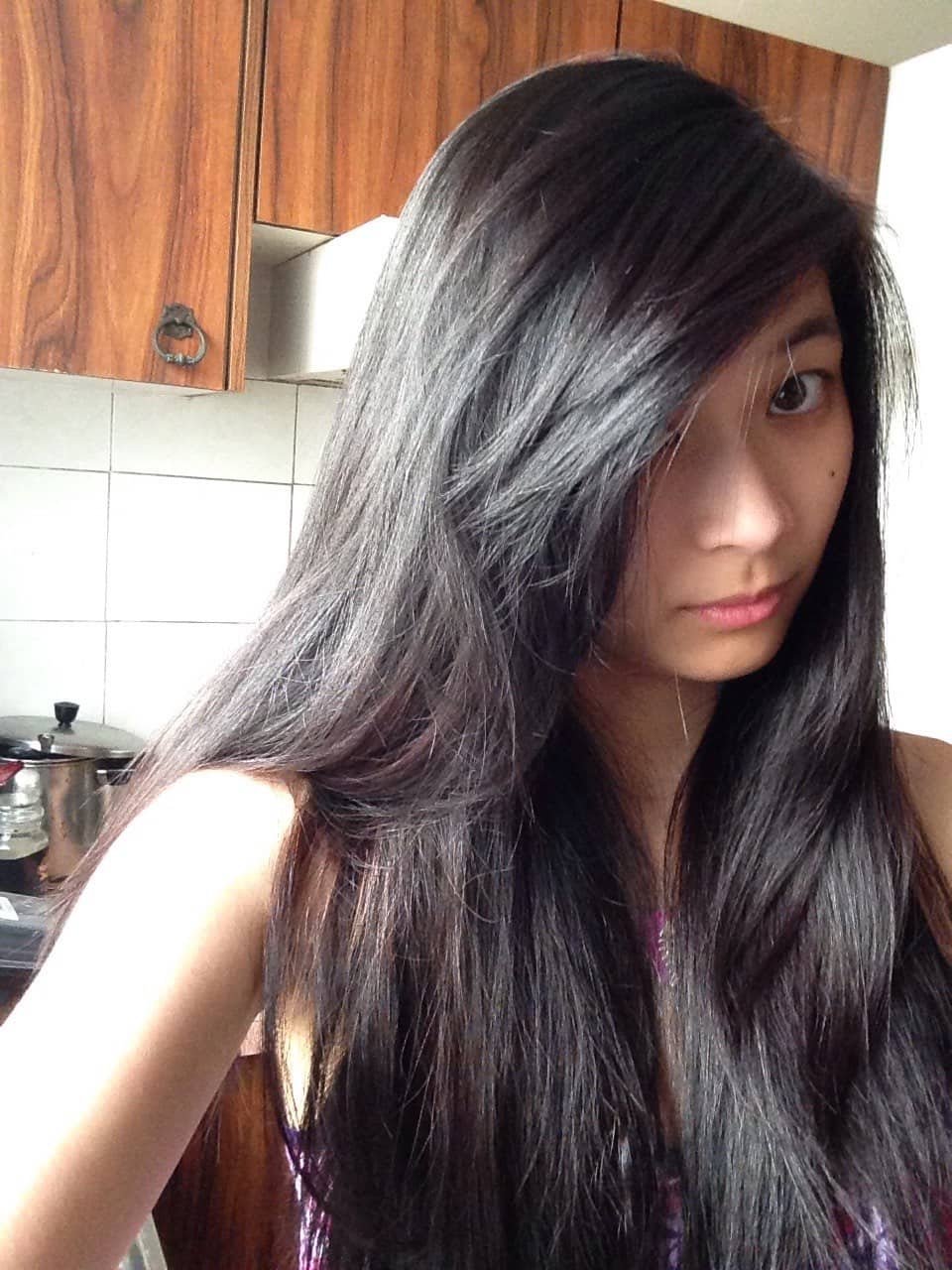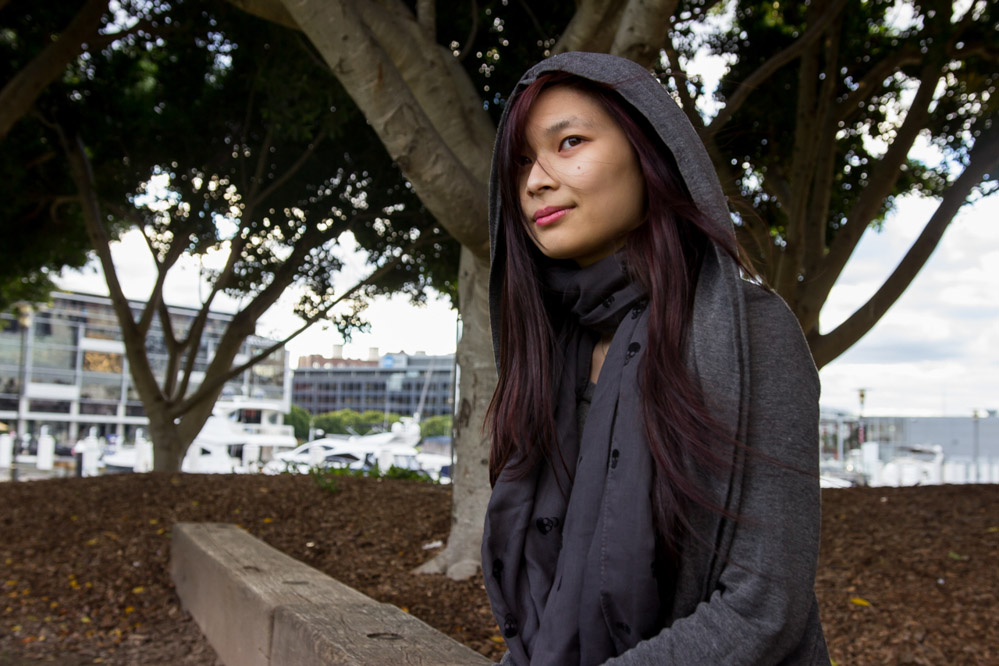 There were limited colours in that particular box dye range, but I wanted to try what I could. The other colour was red, but before trying that, I coloured my hair black. I couldn't remember where I got the box dye from, but it must have been really cheap and I think I wanted to try to colour my hair black because it was so dark, but not actually black, and I wanted to try it out. I did it just before Halloween one year, haha.
It was only a few months later that I coloured it with the red Schwarzkopf hair dye, and that became my go-to hair colour for the next few years.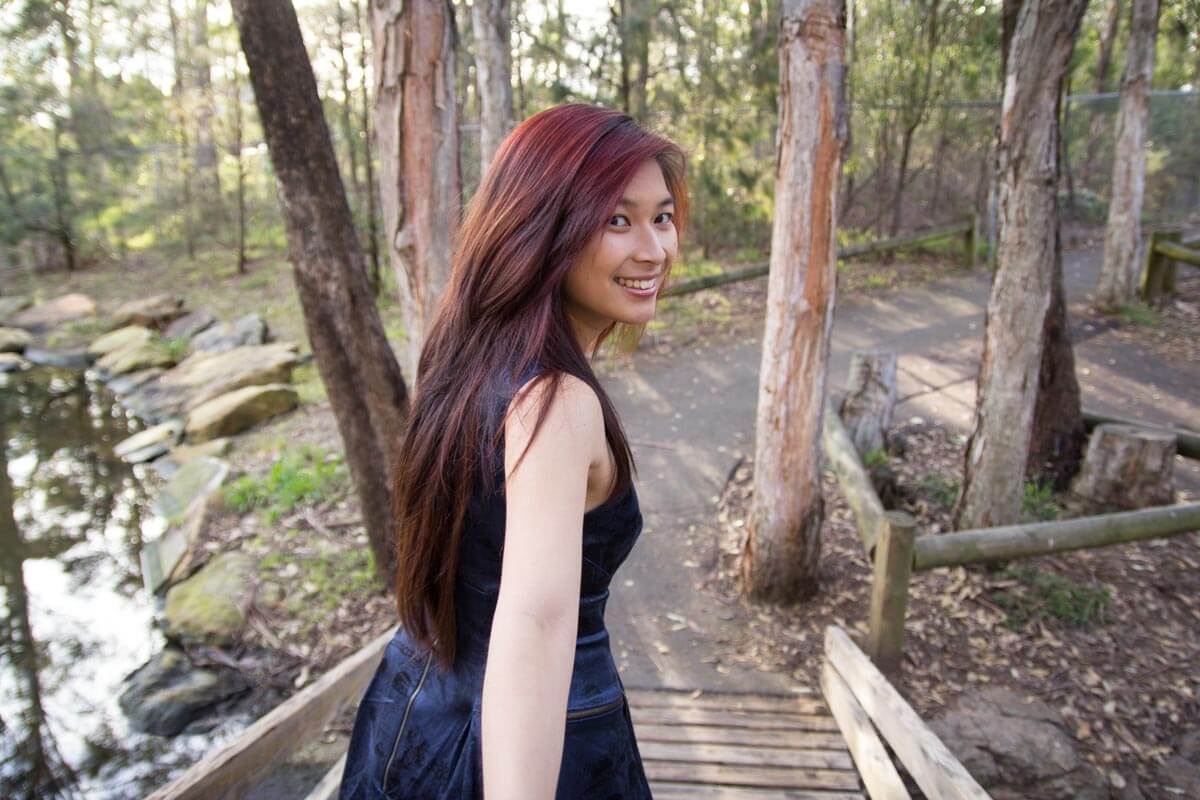 I think I went to have my hair coloured red at the salon once, but I felt extremely criticised by the woman who asked how my hair even got to be the colour it was. I don't know if she meant to say that I did a shit job, but I said "I coloured it myself". In a tone, she said to me that it was all different colours and I told her it was all the same colour. I didn't understand what she was getting at but I felt pretty uncomfortable the whole time. After that, the next time I had to do a touch-up, I just coloured my hair myself with my red box dye.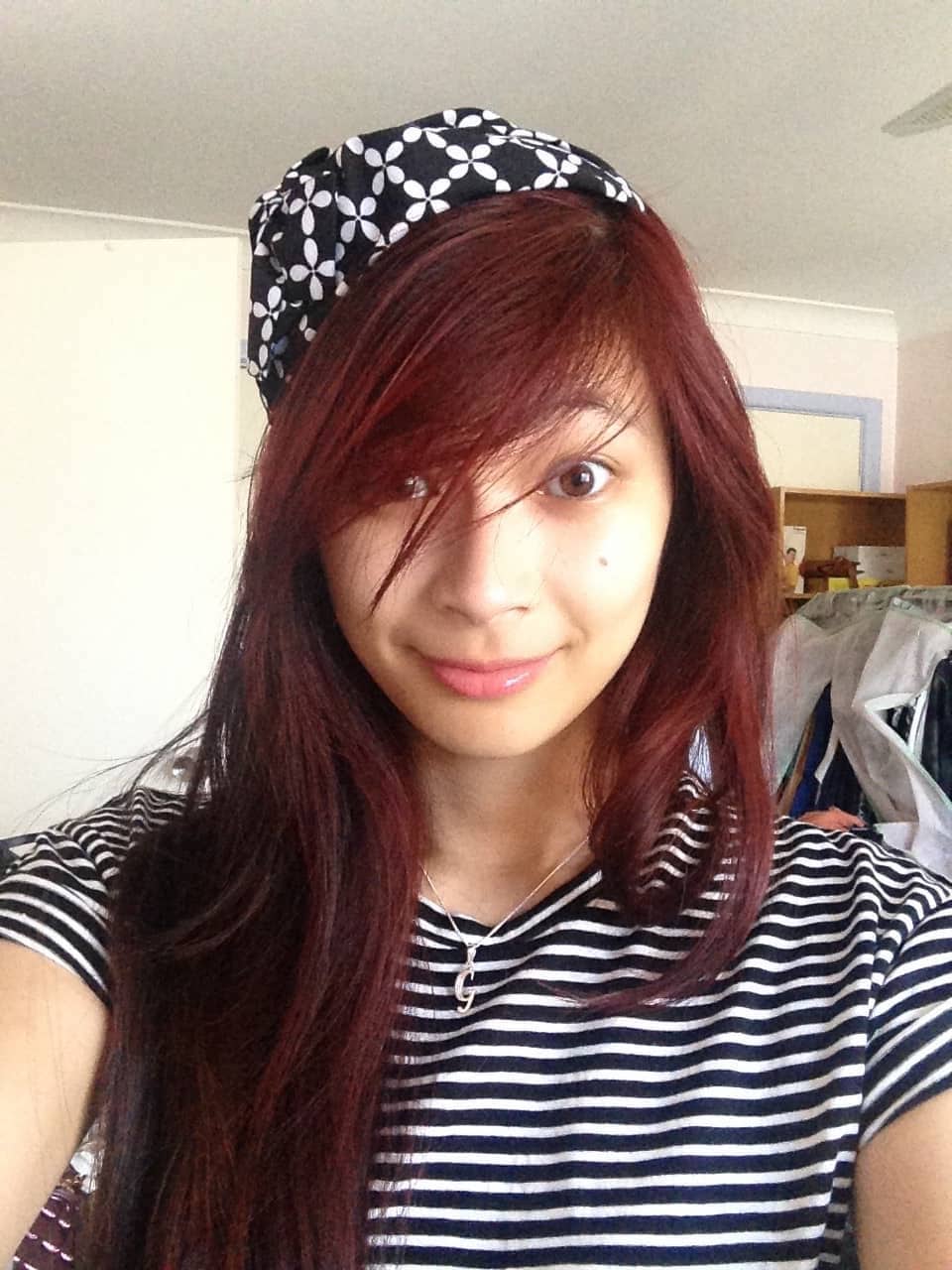 The last time I coloured my hair in 2016
The last time I coloured my hair was when I purpled it. I spent hundreds of dollars on it, and even though it was an incredible result, the most upsetting thing is how quickly the purple colour washed out. Two washes and it was almost gone. I went through the entire professional process of bleaching it and then having it coloured purple in a gradual way, so it was adequately timed, but the result did not last as long as the $10 box dye I used to colour my hair purple with. So it was disappointing that something so expensive and professionally done would not have as good a result as something much cheaper.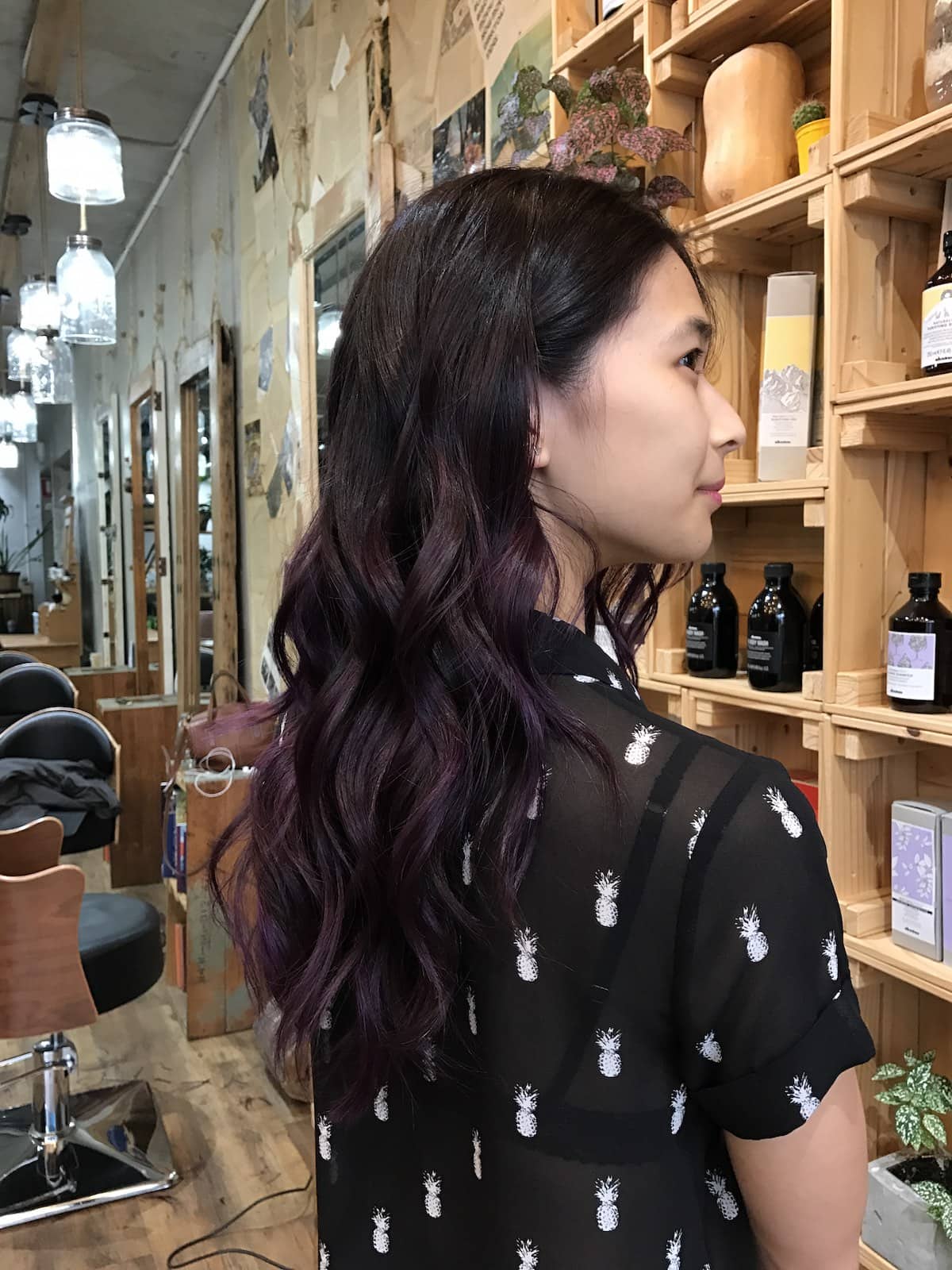 This became the final straw for me because of the way the purple washed out. With my previous purple and red hair, the way it faded would make my hair turn a light shade of brown. But here, the colour washed out and was a red-pink for a while, but finally showed the bleached colour of my hair underneath, which was, effectively, blonde. And I disliked blonde so much at this point, and I had spent a lot of money (and time) on getting my hair coloured purple. So I didn't want to deal with spending money or time anymore, not even to colour my hair black or to my natural hair colour to make the blonde disappear. The best I could do was to just let my hair grow out. Since I was getting married in less than a years' time, I decided to leave my hair as it was, so that it could be styled more easily for my wedding.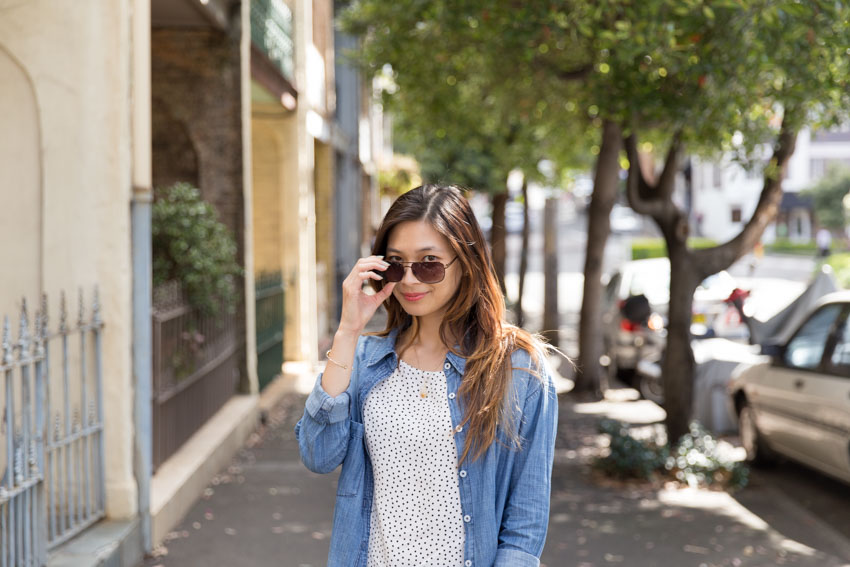 It was after my wedding that I had my hair cut completely short again. 😆 I wanted as much as possible of the blonde ends to be cut off. It had almost already grown out, but it took another couple of haircuts after that to have my natural hair colour come back.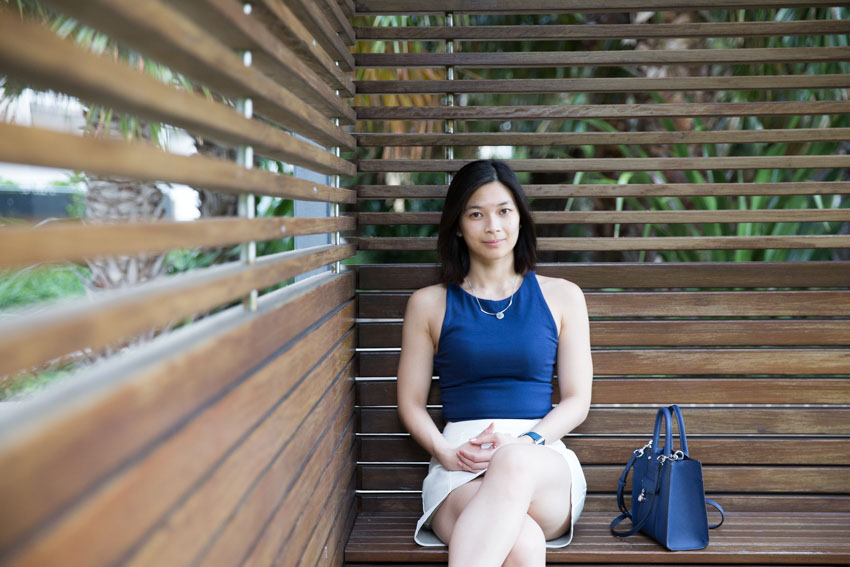 My current hair length
My hair hits at around my natural waist. It's been hanging around this length for a while now, because twice in the past year I've had a couple of inches trimmed off to keep the ends in good shape. I basically didn't have a haircut for 18 months between 2018 and 2019. After having short hair for a while, I enjoyed it but I didn't love it. I liked my hair when it was above shoulder-length, like a very short bob. I also loved how it looked a few inches past my shoulders, when it was still "short". But the awkward in-between length was something I didn't like. I decided I wanted my hair to be a little bit longer again, but "not too long". I definitely didn't endeavour to have it anywhere near knee-length again. 😂
Over time, even though I liked to curl or wave my naturally straight hair, I began to just leave it straight. I had previously tied my hair up in a ponytail regularly when it was coloured, but now I seem to leave it loose. I also gradually moved my hair part from my left to my right hand side. I don't know what it was, but I felt like I needed some kind of change, and I hated seeing the same side of my face (my left side) not framed by any hair.
Another reason I wanted to grow my hair out is because having it short really emphasised my broad shoulders in a way that I didn't like. It made some of my clothes look very different on me compared to when I had longer hair. Something about the ends of my hair being closer to my shoulders – something about how people's eyes are drawn to the edges of dark colours rather than the centre (and that's why black clothes have a slimming effect).
My goal was to grow my hair out until I couldn't stand the length anymore. Beyond it taking a long time to dry, it actually hasn't bothered me all that much.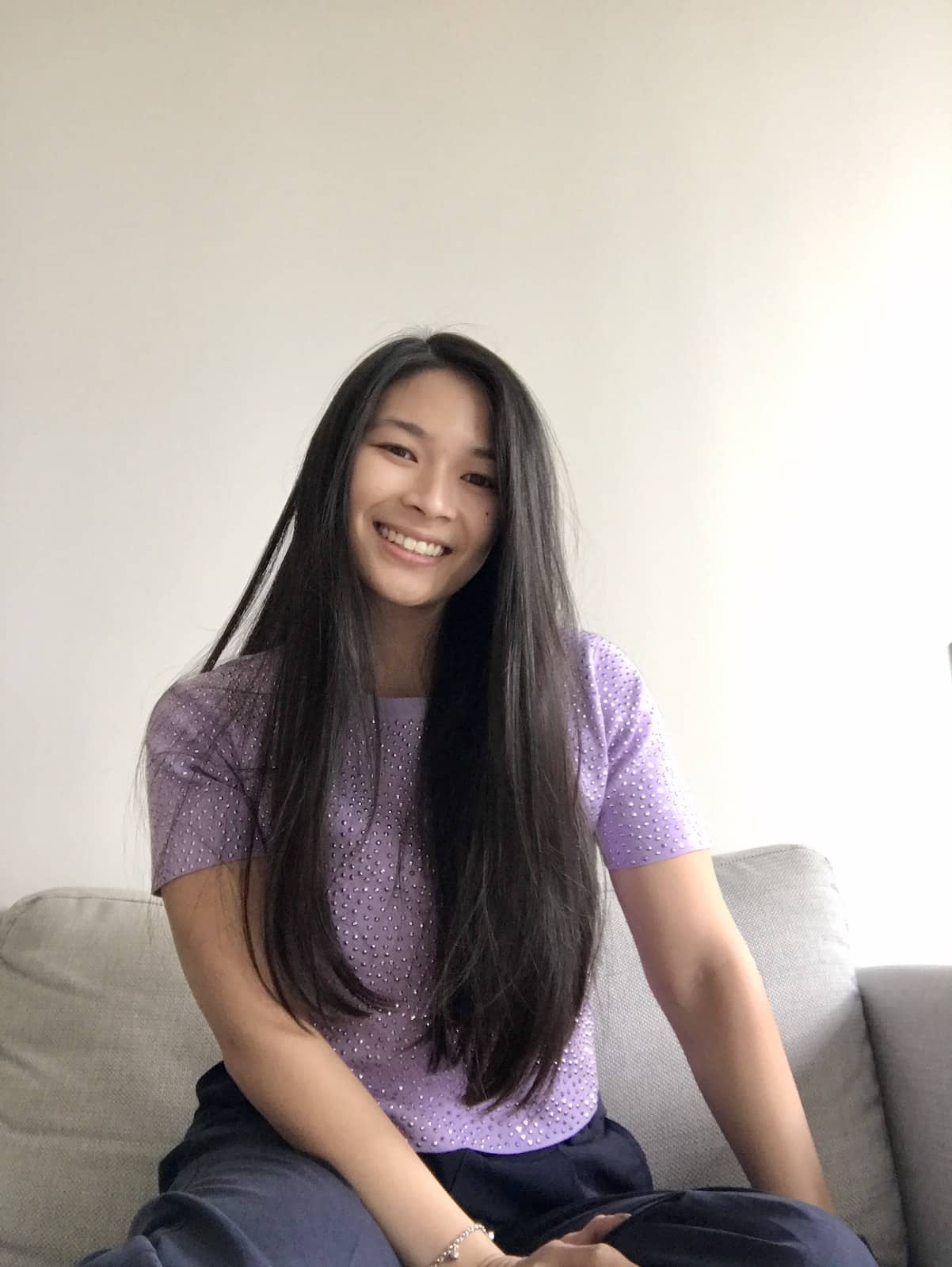 Why I probably won't go back to colouring my hair
Since staying with my natural hair colour, I've occasionally wondered when I'll cave and decide to just get my hair coloured again. There are a few reasons why I haven't, though:
I can't be bothered to do it myself anymore. It was relatively easy when I lived with my parents because we had a bathtub, and I could keep it clean and make sure I kept it clean afterwards. But Nick and I don't have a bathtub, so I'd just make a giant mess of the shower.
The upkeep is real… I didn't mind colouring my hair again when it was coloured, but now, the idea of having visible roots puts me off a little now. I know that if I got my hair coloured a certain way, like only coloured the bottom half, I wouldn't have a visible roots issue, but that may not always be the style I want to get.
Cost is a pretty obvious one. I was a big fan of $10 box dye specifically for dark hair (my go-to was that Schwarzkopf Brilliance Luminance and it was amazing, I tell you – no damn bleach and all that shit), and the time and effort was zero compared to having someone else do it for you. The cost of getting your hair dyed professionally is definitely worth the level of professionalism and the quality of the result, but the longevity (again, upkeep) doesn't feel like it's worth it. But! I'm not here to change anyone's behaviour, so if hair colouring is something you choose to and want to invest in, keep on doing it, my friend. 💁🏻‍♀️
I literally changed my entire wardrobe colour scheme after I stopped colouring my hair red. And I don't want to change it back or re-work it. When you change your hair colour drastically, it actually has an effect on your entire complexion and how you look in certain colours. After having diverged from wearing so much black because my hair is now so damn dark, I really embrace colour in my wardrobe, and some of those colours may not work as well if I go back to colouring my hair red (or any other colour) again.
---
I wouldn't say I love my hair right now, but I don't mind it. It doesn't bother me yet. But I am definitely embracing it for its natural beauty. 😊