Glimmer Away
The past few days I've just wanted to disappear from this online world. I don't know what's making me – it just seems like there are endless things to do online. I know I've probably pushed this upon myself with the amount of websites I have, but that's me. I cannot bring myself to just stop everything online, because in the end I know I love exactly what I do. I just feel like all the time, there is so much to do.
Yes, I have other projects and I have things I like to do off the computer, and I want to have a "social life" but honestly… when I look at something as small as my blog, that, in itself, is massive.
If I only had a blog, I would only have to return comments. But how many comments do I get? A lot. It's crazy. @_@
I'm not in the best mood today, but I still wanted to blog about my lovely day yesterday. It was James's and my 26 month anniversary (it's a cool number. :D) and we didn't really plan it to be on the same day, but it was a public holiday so we decided to go to the Sydney Royal Easter show. I had a good time!
We met at the train station and it was really quiet – very nice for a change. When we got to the show we were immediately attracted to this lolly stand that sold metre-long strands of licorice and candy! Like candy rope. /drool We had about two metres worth and it lasted just about the whole day. :)
We started looking at the animals – chickens, cows, geese, horses – they were so well groomed, especially the chickens. I just had to take photos of them.
I won't be posting too many pictures here so watch Indecisively.me, my photoblog, for more. ;)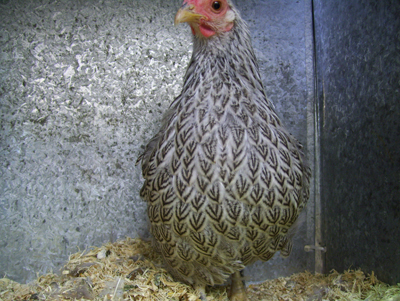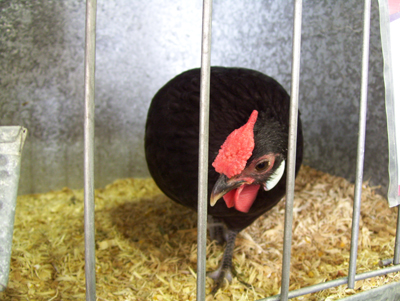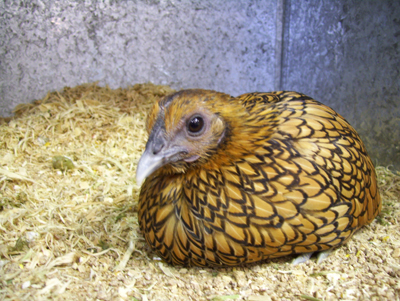 We were looking around the stalls mainly for free food. James was going to participate in a sack race (jump in a potato sack) but he realised it was for little kids and to participate in it just to get a free smoothie would be pretty… pathetic. :P
We spent a lot of time around the stalls that day, because they were the most interesting. A lot of products were on sale, from plants to homewares to arts and crafts, and a lot of them were really unique and authentic. I bought a few pieces of jewellery, including a bracelet that looks like telephone wire. :B
We had some waffles, which was really good. We got a little hungry and had pasta later on, which was also good. We had a go in this competition to "guess how many gnocchi are in the jar". The prize was a pasta-making lesson, but James already knows how to make pasta… /love
The low points of our day were losing multiple games. They were so expensive even though we were trying to get the big prizes. Most of the games are rigged – the ones you put the balls into the clown's mouth and get a number, popping balloons, picking up a plastic fish from the water and getting a prize according to the number on the bottom… we got a few plushie toys but nothing amazingly big. :(
We didn't get any showbags either; they sucked. :P
It was a bit of a rip off. But all in all we had a good day and I enjoyed just walking around and spending time with James. ♥️