Flat Rock Beach, Killarney Heights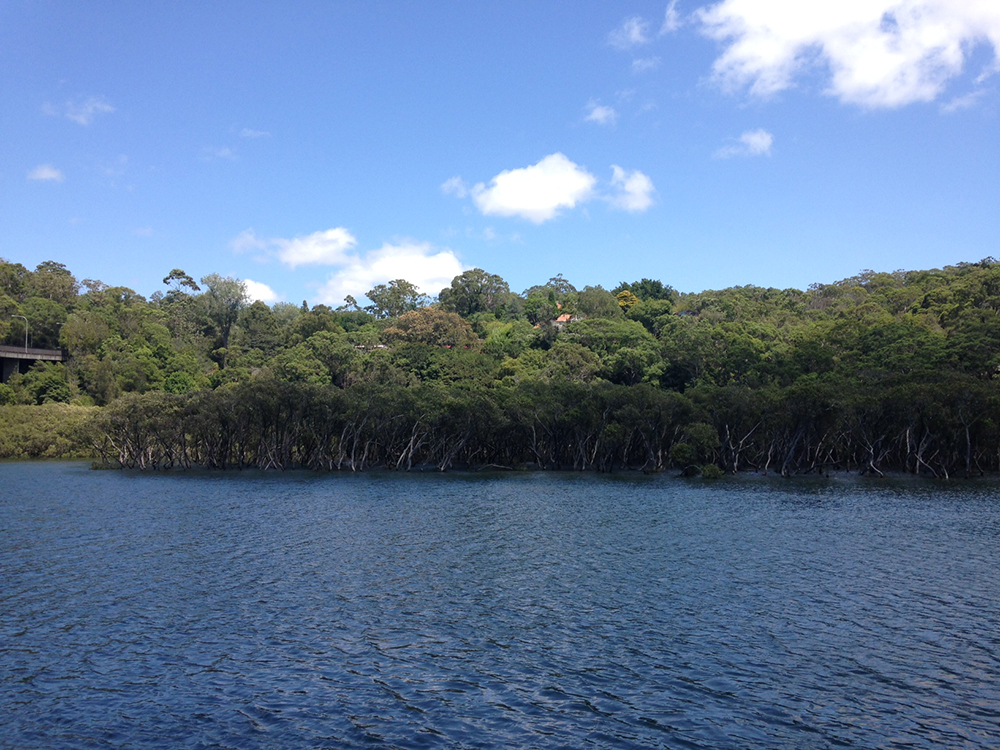 On the weekend, James and I decided to go somewhere together. I found an article about Sydney's Top 5 Secret Beaches a week or so ago, and I thought it would be nice to get away to a beach that wasn't a really huge, hot and popular one (for example, Bondi Beach). The article lists several quiet, lesser-known beaches.
We decided to go to Flat Rock Beach, about forty minutes from home.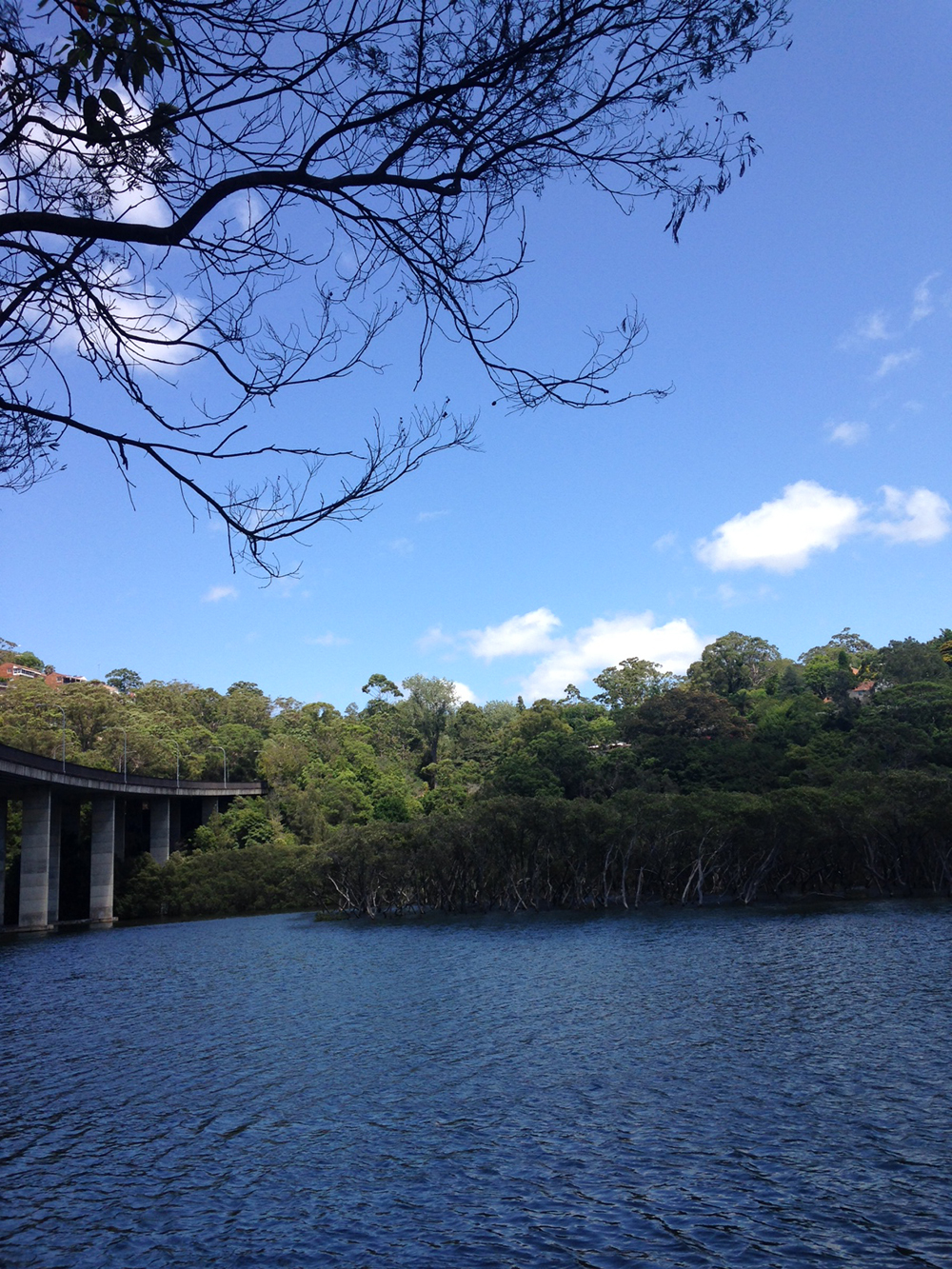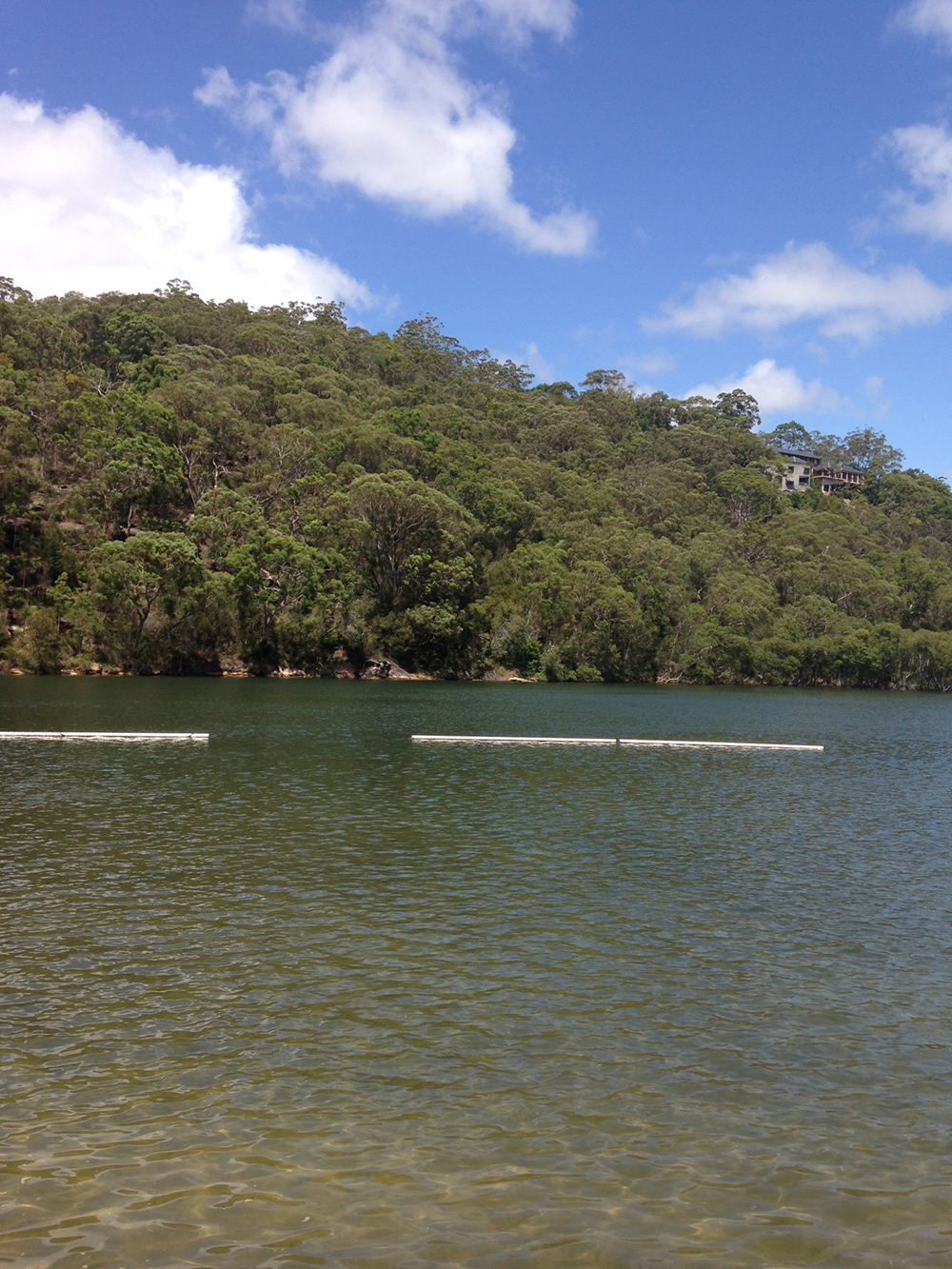 I bought a new swimsuit a few weeks ago because I haven't gone swimming for literally ten years. Yes, I do in fact remember the last time I swam. It was at my school's swimming carnival, I swam the 50 metre breaststroke, and I totally hated it and came second to last. It didn't turn me off swimming. I guess I just didn't have many opportunities to swim. I used to swim a lot when I was younger and went to lessons every week, but I stopped loving it so much.
Anyway, it was great to finally buy a new swimsuit which has been encouraging me to go and swim and go to the beach more.
James and I had a great time at Flat Rock Beach. There was a bit of a long walk from where we parked to the actual beach. It was nice because it was a bit like a bushwalk/hiking trail, and James and I love those. The beach was, true to its name, one of those rock beaches. No sand, and more grass, with lots of picnic areas. It was a nice place, but more like a lake than a beach. There were people rowing boats on one end of the water, and after walking around for a bit, we found an enclosed area for swimming.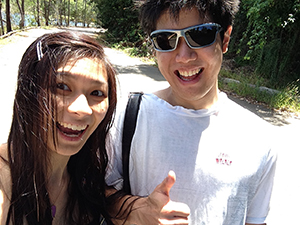 We had a great time swimming around! I have never actually properly swum in salt water before, only walked around in it and put my head in… but never did any laps. On the weekend we did manage to swim around. The edges of the enclosure were fenced by large pipes with netting. The bad thing was that it had caught a bit of algae that had solidified, so it was pretty sharp. Got a few cuts on our arms (and one on my toe) but no big deal.
The other annoying thing was getting our foot scraped on rocks and shells in the sea floor on the shallow end. I really hated when I kicked the wall with my foot in public pools, now kicking a rock damn well hurts! :P
But we had a great time, and I sat on James's shoulders for a bit while he waded around in the water. It was pretty fun.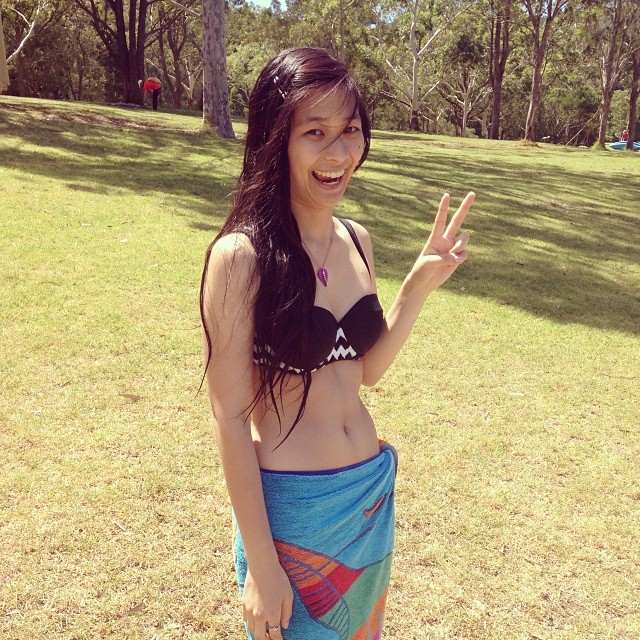 After that we walked back the way we came, through the bush. It seemed a bit longer on the way back. I ended up getting a bit sunburnt on my shoulders because I didn't put sunscreen on. Oops. But yes, a great day had by all. And we ate oatmeal and raisin cookies on the way back.