Fashion Friday: Trash and Treasure
I have always hated strapless tops, mainly for the fact that I didn't feel comfortable exposing my shoulders, and there was the typical worrying of the top falling down. For some reason, I don't really mind strapless dresses. Also, there is the issue with finding good undergarments for strapless clothing, but then again, I haven't had a very good look.
Seb found the top in this post extremely annoying to photograph – in fact – just as annoying as I found it to wear. I can't remember where I got it from, but I think it was one of my cousin's tops before she grew out of it. I liked it a while back, and rediscovered it in my wardrobe, but after wearing it this time I decided to just get rid of it. It was not a good fit, and amusingly enough, Seb said it didn't really suit me or my style. Fair enough, I honestly can't say I loved it.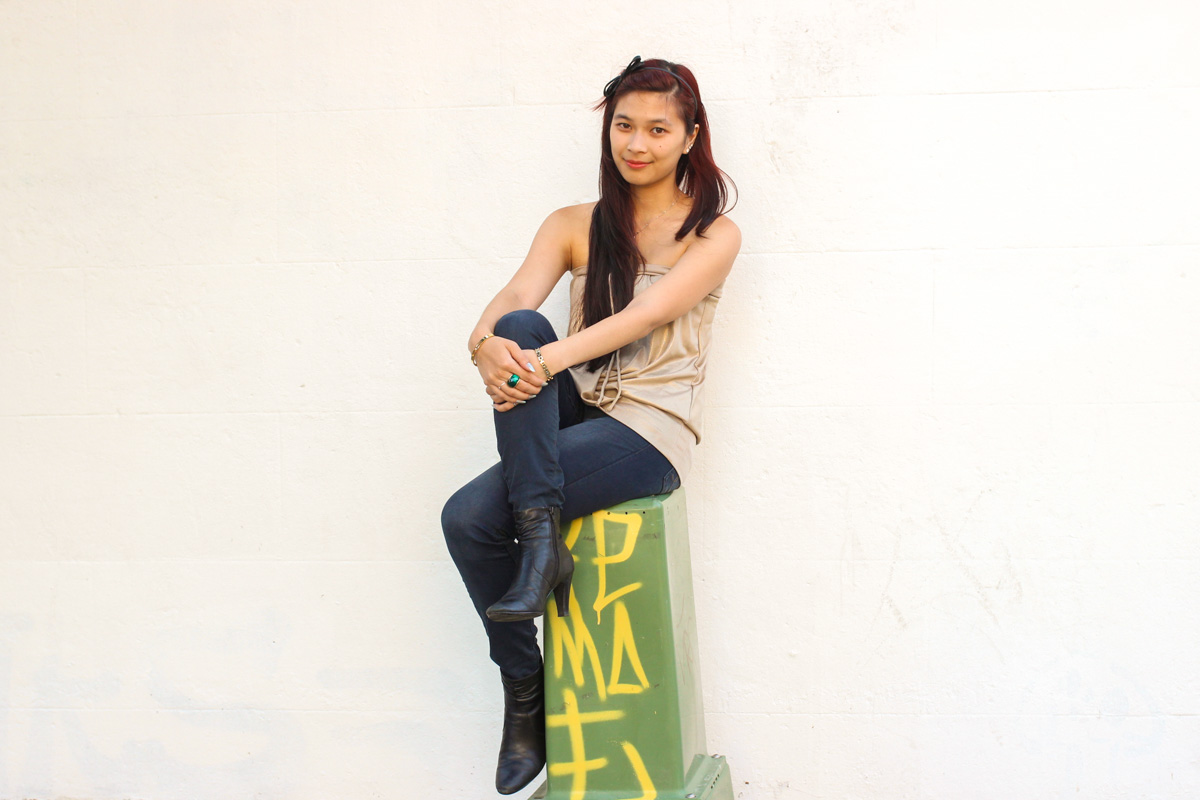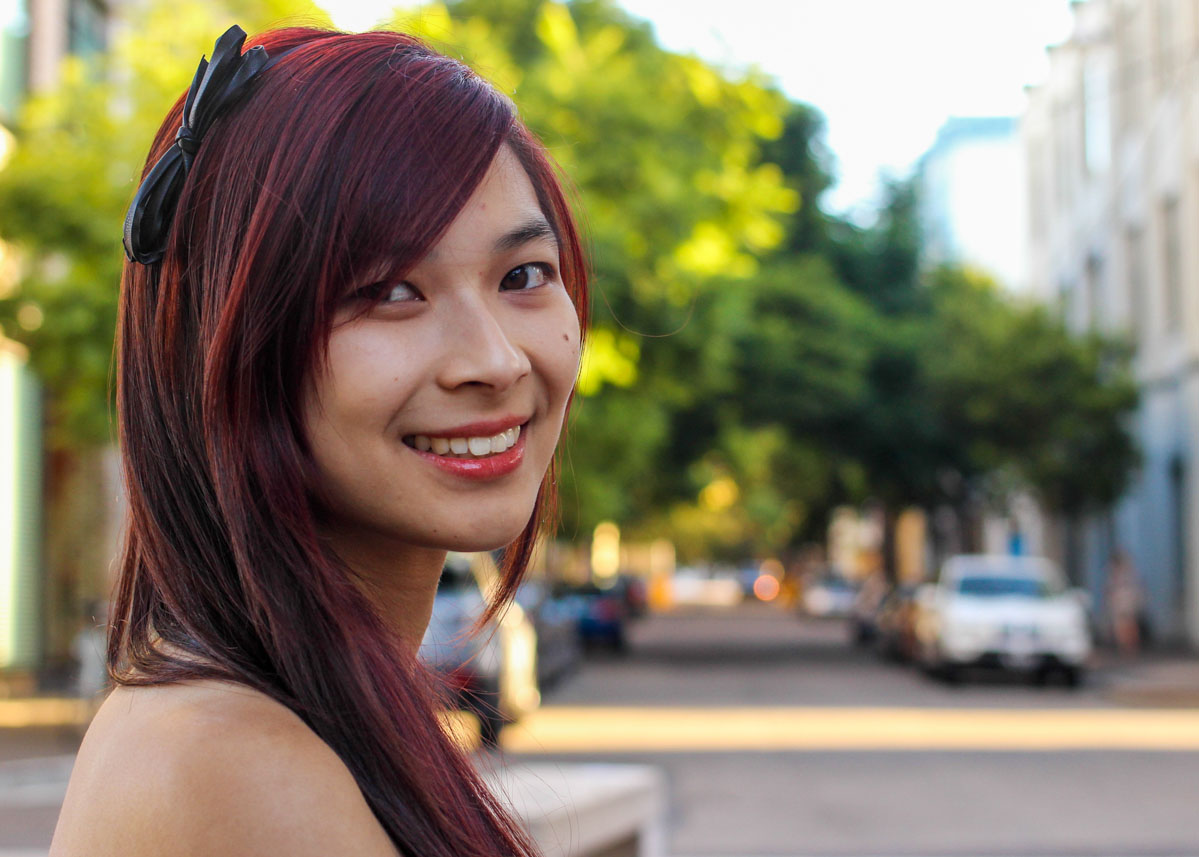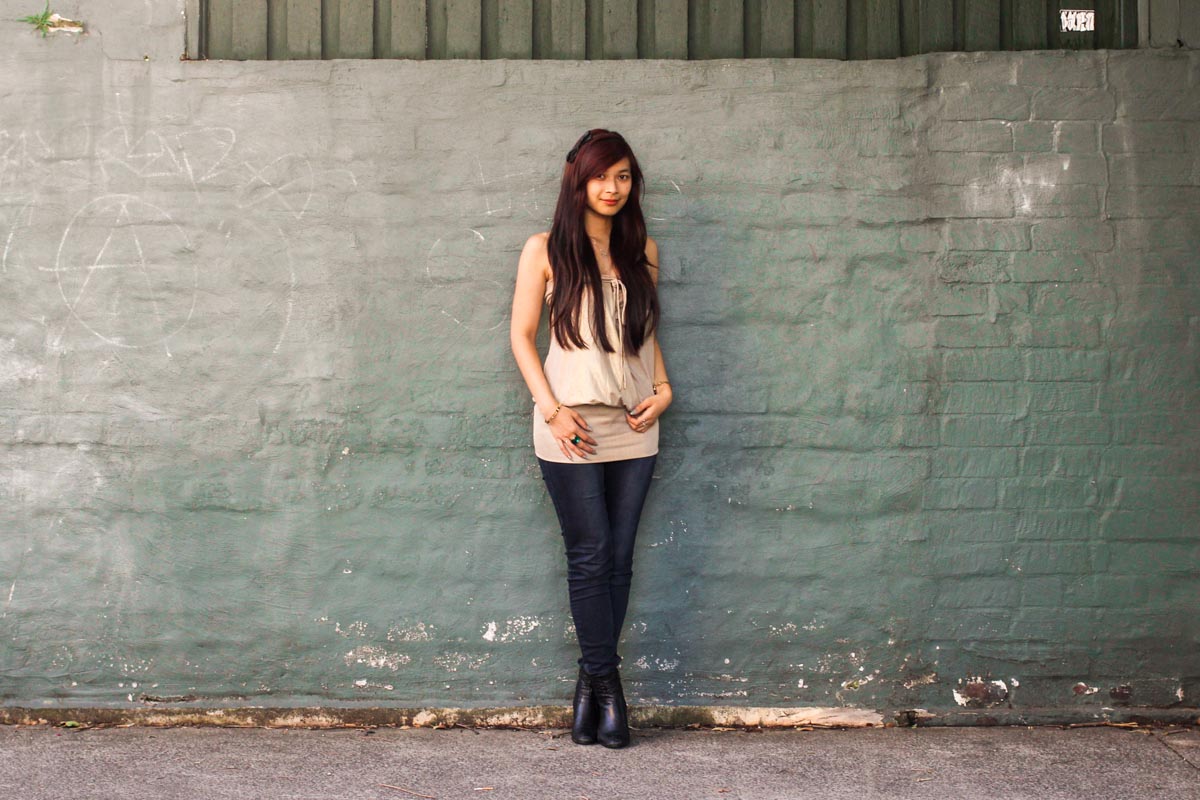 I got the jeans from Just Jeans, they were only about $39 when I bought them late last year. They stretch quite comfortably and fit really well. I don't have a pair of dark jeans that aren't black, so these were perfect. I also bought them because they were an ankle cut, and since I'm short, ankle-cut jeans are the perfect length for me. I think the colour of these jeans were described as a storm cloud colour – at first I kept thinking they were dark grey but they look more like a very dark navy.
I painted my nails a very light and subtle blue, mainly because they matched a necklace I bought earlier. However, I have painted my nails bright colours recently and haven't painted them anything light (or blue, for that matter) so chose this colour. The ring was a green one I bought a while ago from Lovisa in a 3 for $10 deal, and I immediately associated it with my birthstone (the emerald, for May). I don't have many green pieces of jewellery apart from this one.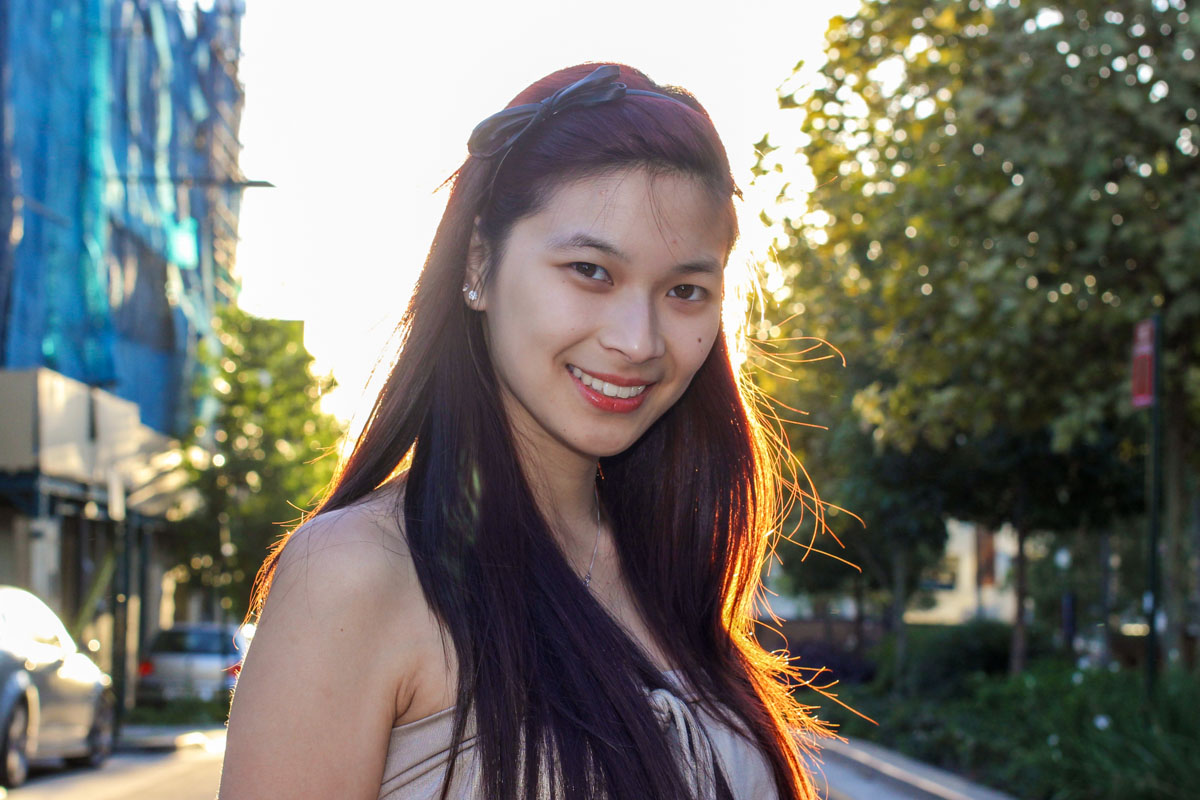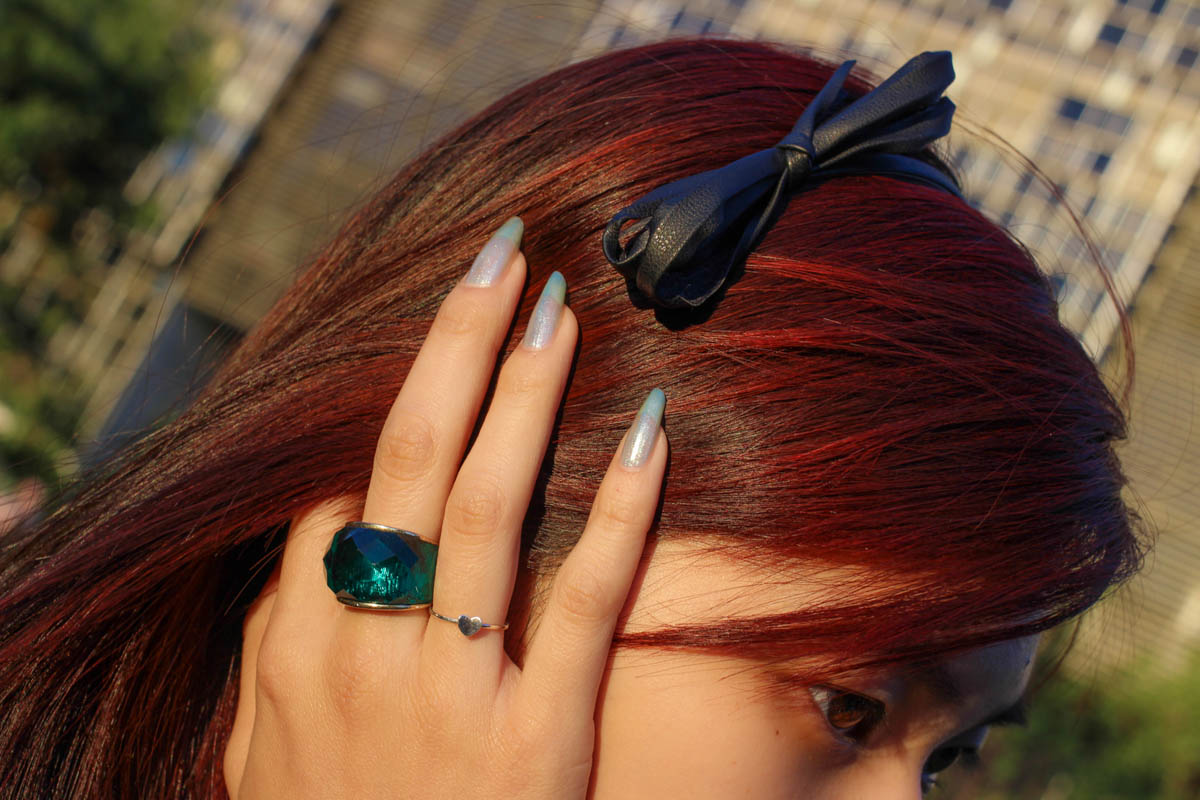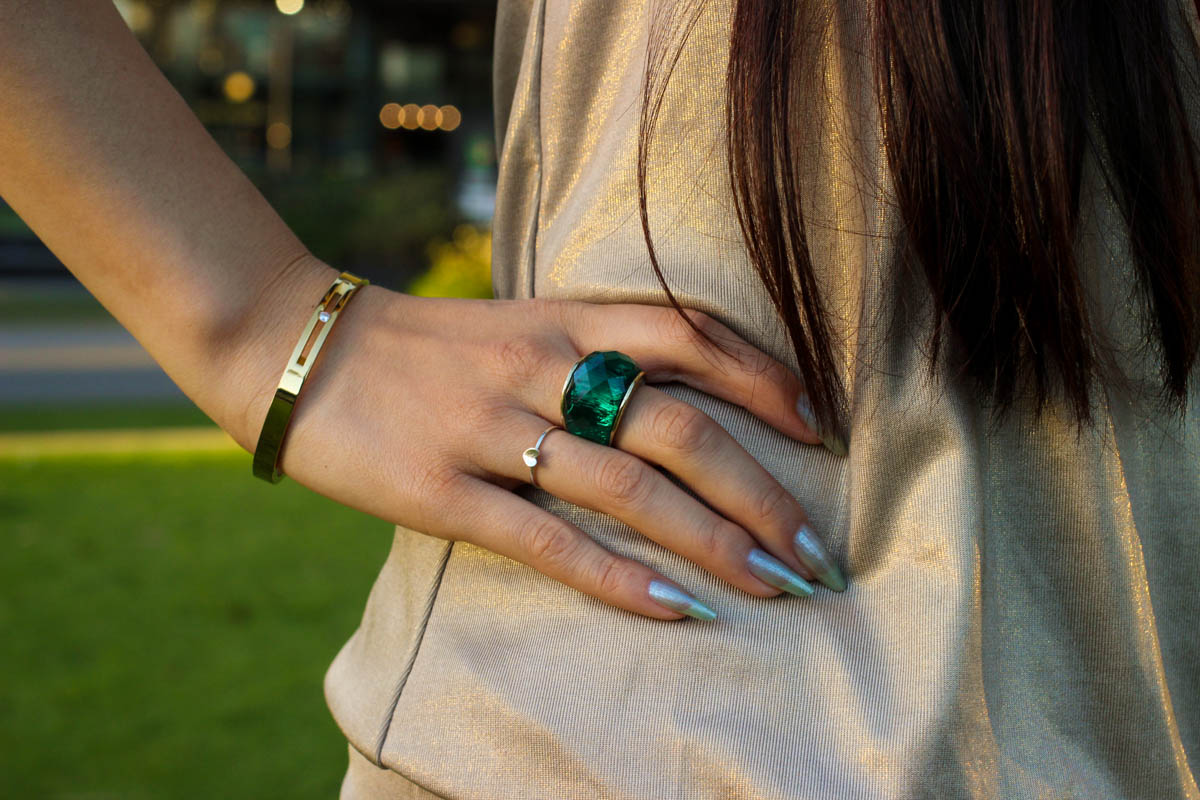 I am not usually one to wear hairbands since I like my fringe to shape most of my face, but I popped one on for this outfit because it matched the bow on the gold top. It was a really cheap one I bought in Japan, and the bow can easily slide across the band, which is a nice touch.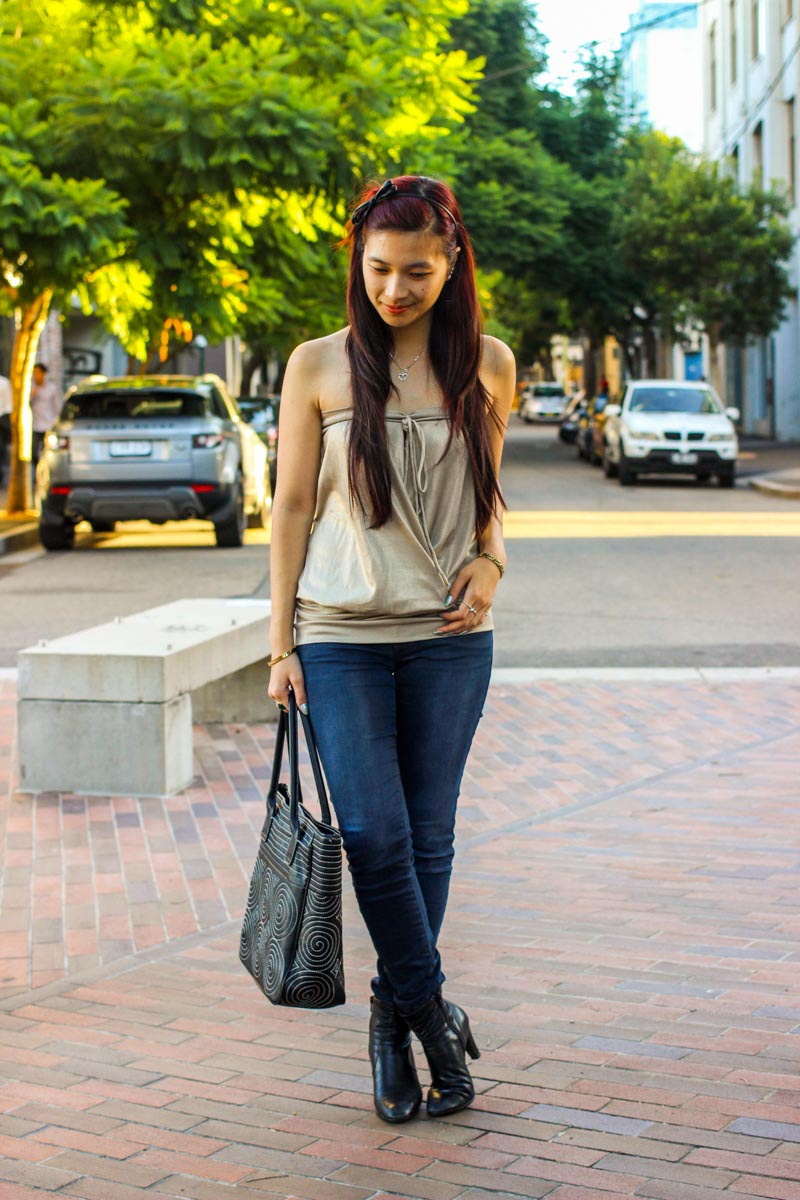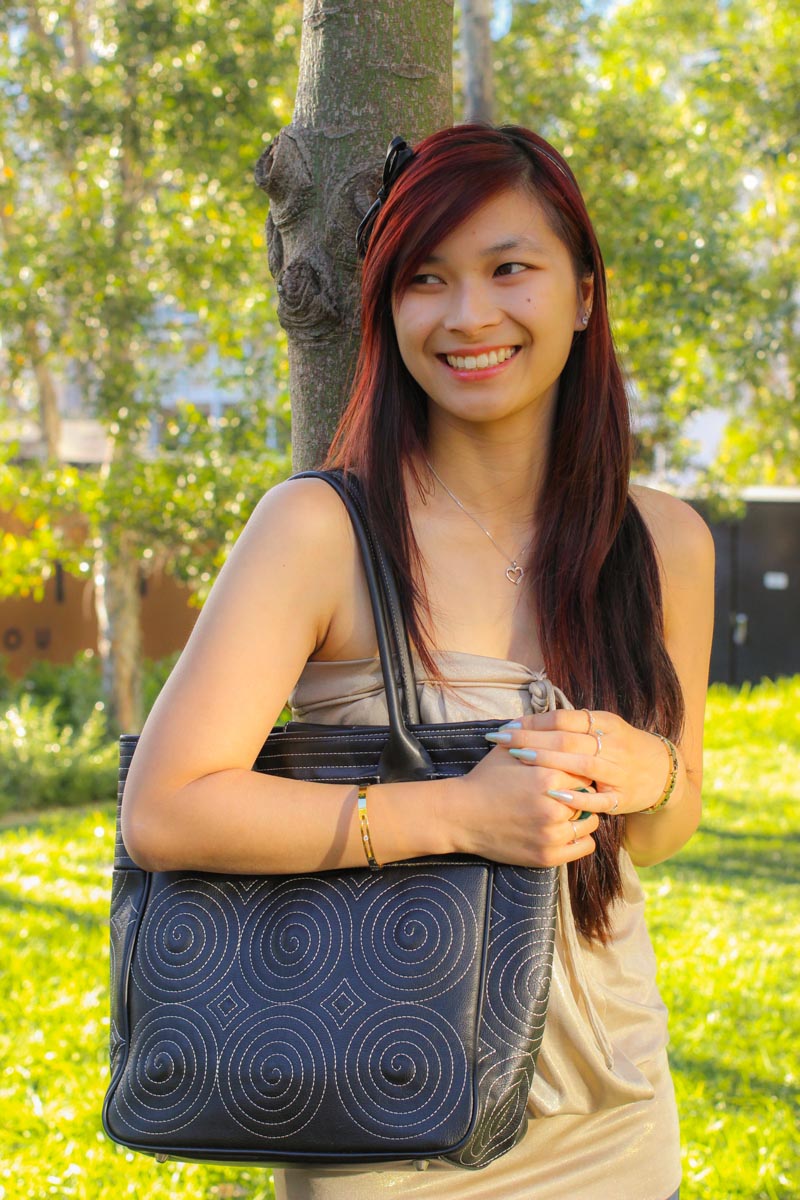 I've worn my boots a hundred times over in my Fashion Friday posts so I don't think they need an introduction (or a reintroduction). The handbag is a nice addition I didn't really intend to make a part of the outfit, but it made it interesting. It's a Bally shoulder bag my mum passed onto me, which is alright… I mean, I don't like it greatly, but it's a good size for carrying a lot of things, and it's good to have a bit of extra space.
Another fun fact about this edition of Fashion Friday is that I incidentally decided to give the top to charity at the end of the day – I was just that sick of it. :P