Fashion Friday: Cityscapes
There's a bit of a casual feel to today's outfit. I remember writing a while ago that it was rare for anyone to see me in jeans because I preferred dresses and skirts. But I've warmed up to jeans a little and wear them occasionally. I like to wear them on weekends too!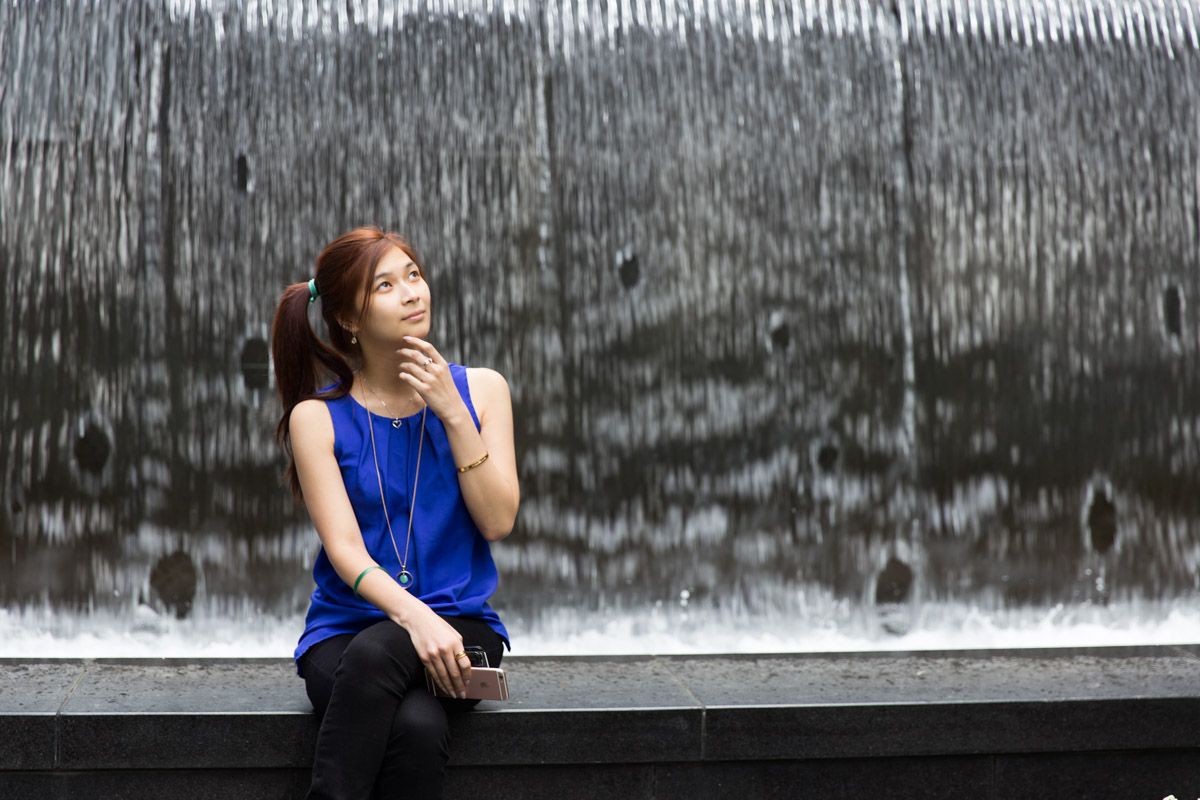 Since I am growing out my hair, I find that pinning it back or wearing it in a pony is the best way to deal with the mid-length fringe (or bangs, as you people in the US call it!). I used to think it was quite painstaking to have a longer fringe but now I'm determined to let it grow out to the point where it isn't 'short', so I have to put up with it.
In this outfit I am wearing the same top I wore in Lapis Lazuli. It went nicely with that skirt and jacket I wore, but I didn't notice how bright it was! So I decided to wear plain black for my jeans and shoes.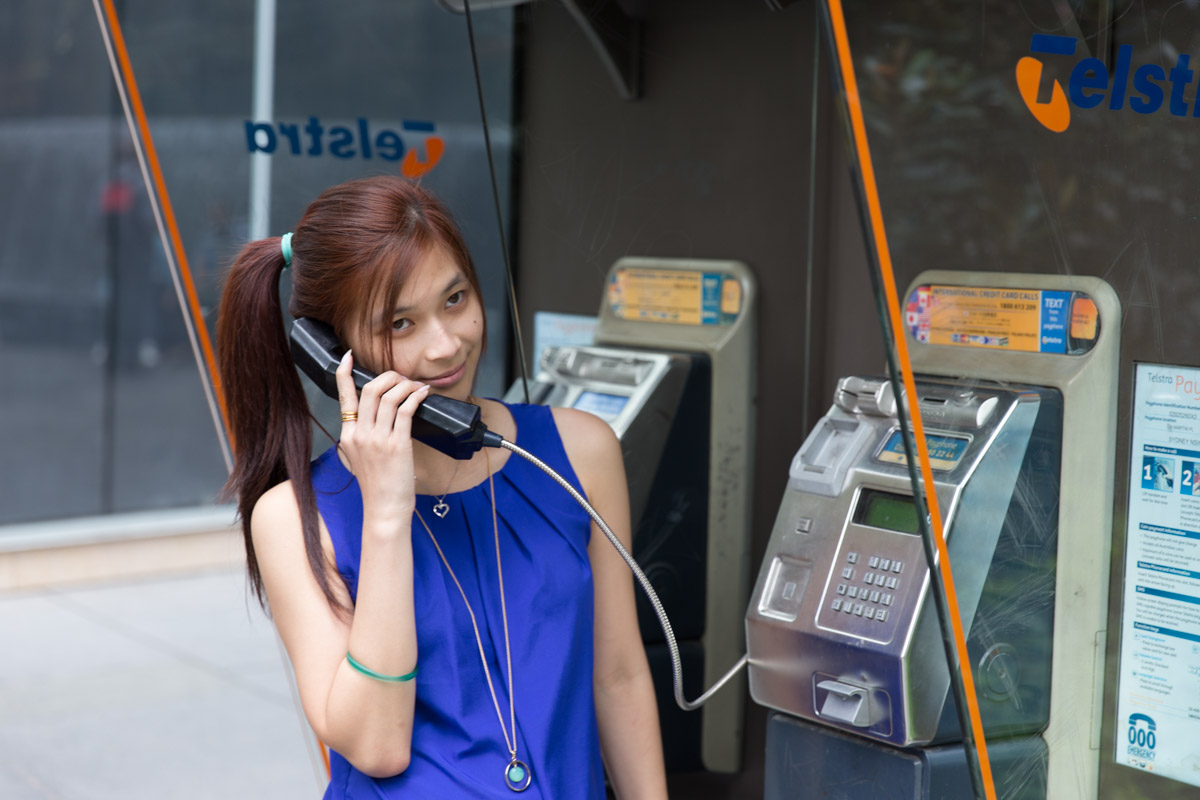 To complement that bright colour though, I put a bit of teal in my accessories. The necklace is one that I spotted on sale, and it is of rather cheap quality, but you get what you pay for. I just loved the long style – I'm a fan of long necklaces – and the simple circle with the light turquoise/teal stone. It's not a real stone by any means, it's just plastic. But it's a translucent kind of plastic that ups the quality of a piece of costume jewellery compared to one that has a completely opaque plastic stone.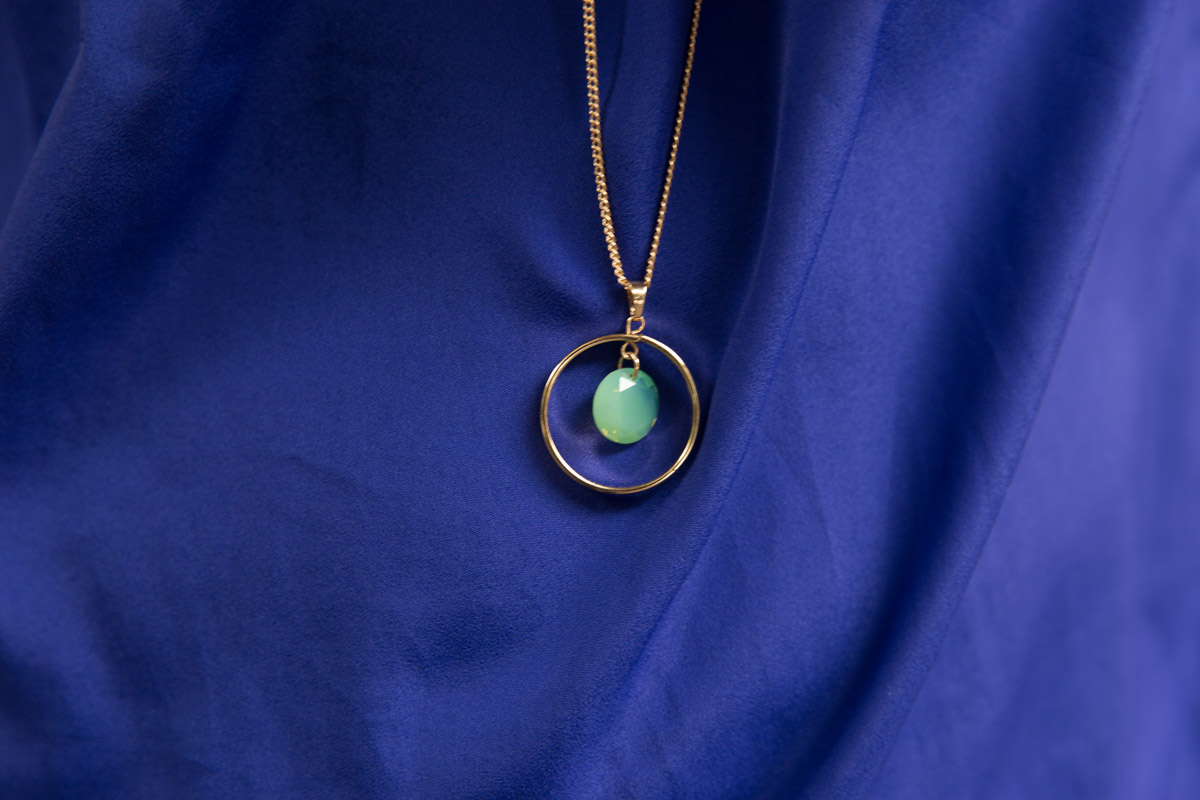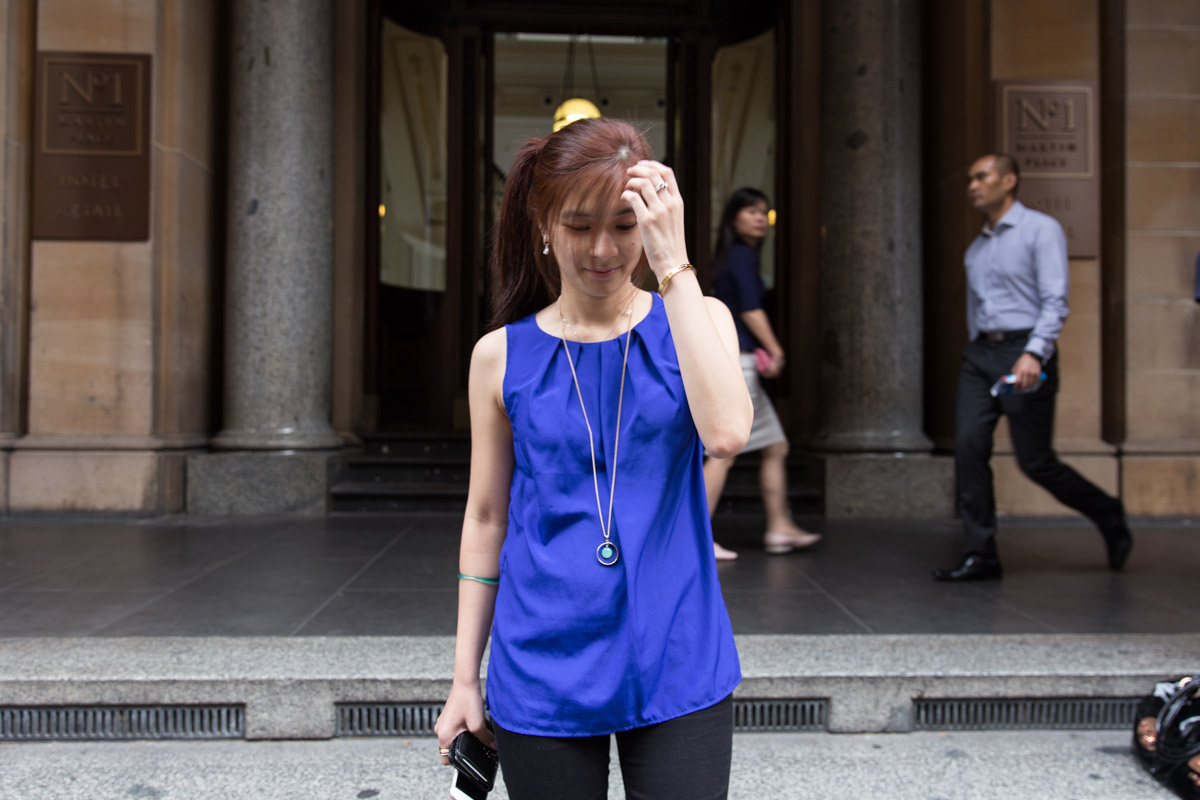 I have had the earrings for a while but didn't wear them much. My mum bought them for me as a birthday gift a couple of years ago. I like the simple style. The only thing that is a bit annoying is that the drop of the earring is not attached to the sleeper that goes through your ear, so if it does come loose, you could potentially lose the drop and just have a boring sleeper… though one might argue that it's just as bad as losing the whole earring.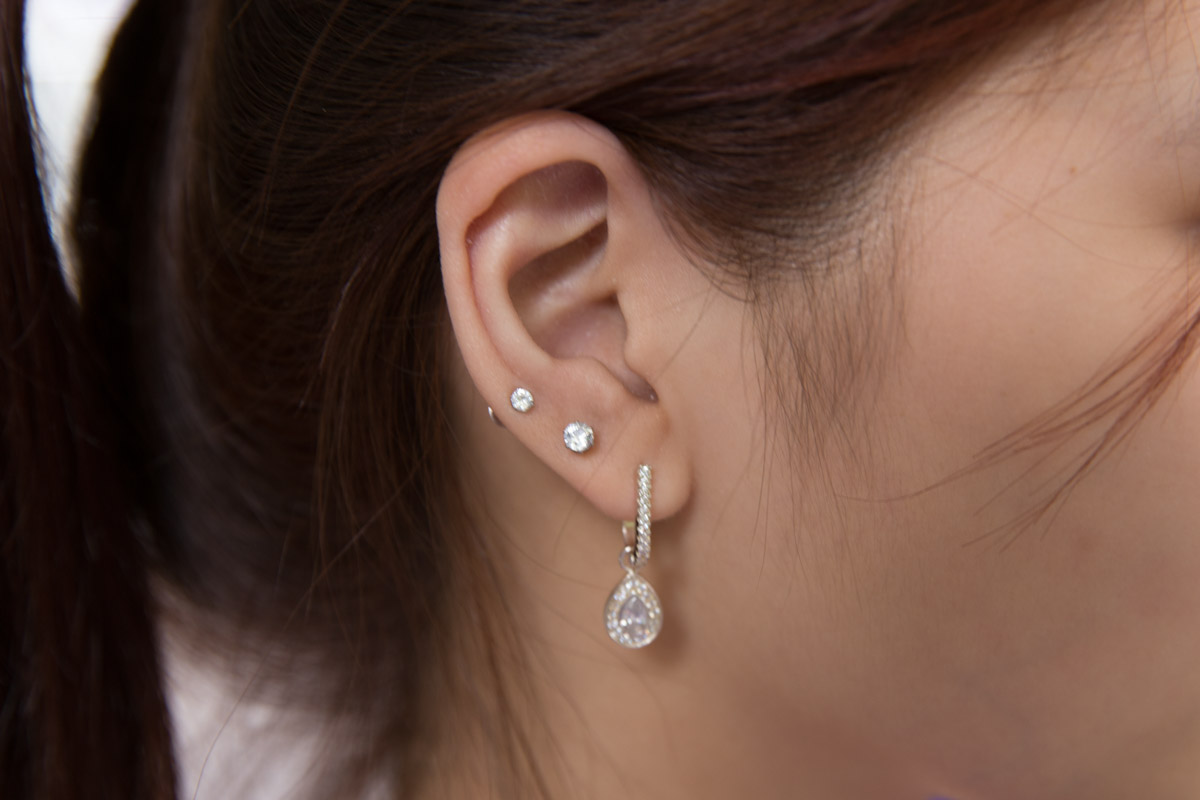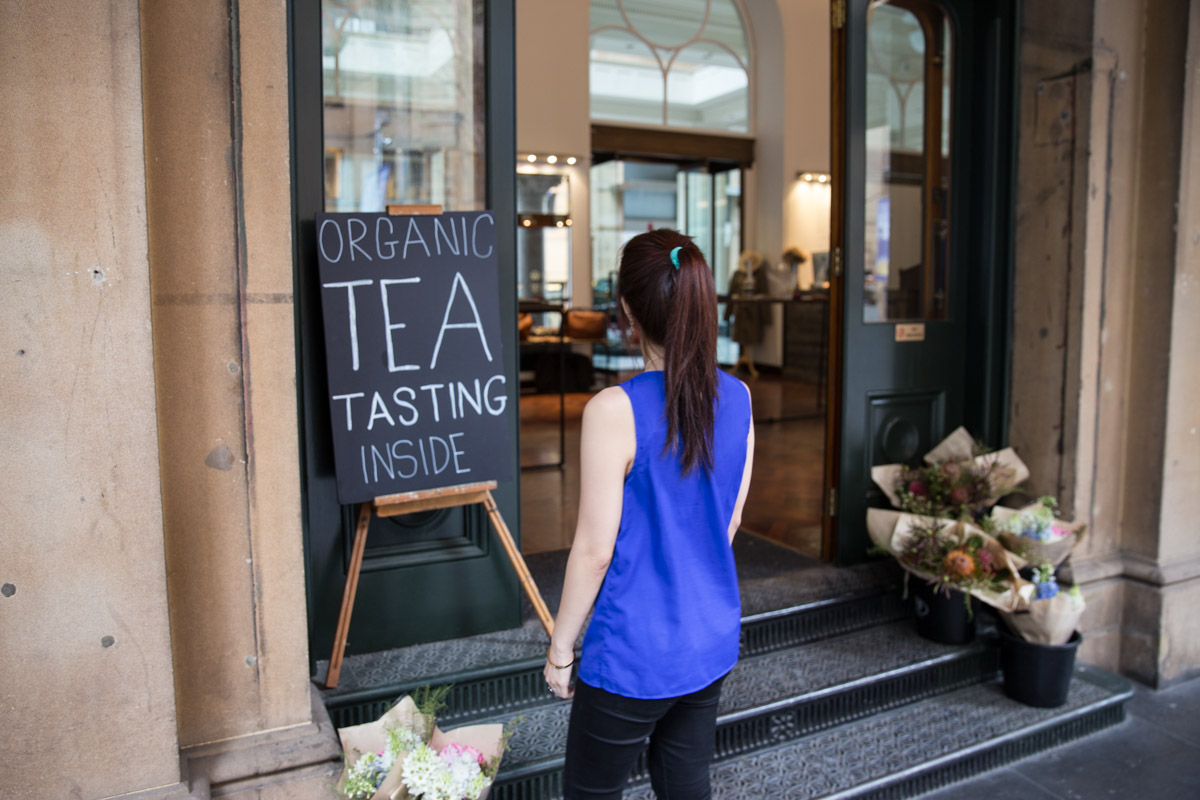 My infamous heeled boots have made it again. I think that very soon, it will be time to get rid of them. The heels have worn down so much that the nails inside have been exposed, and now make a clicking noise when I walk.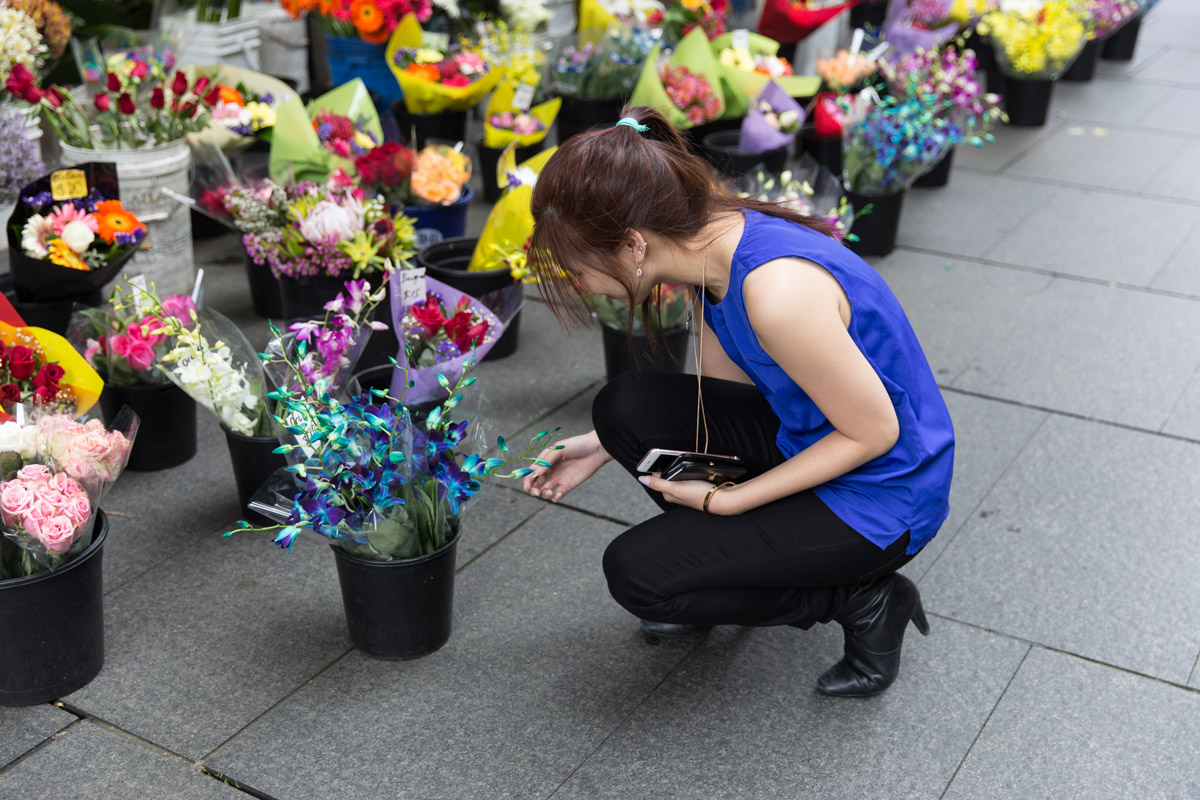 My nails look pink but they are a pale sort of lavender. I like the minor highlights in this outfit, of course, without those pieces the outfit would probably look quite plain. One might argue that there are too many colours going on, but what do you think?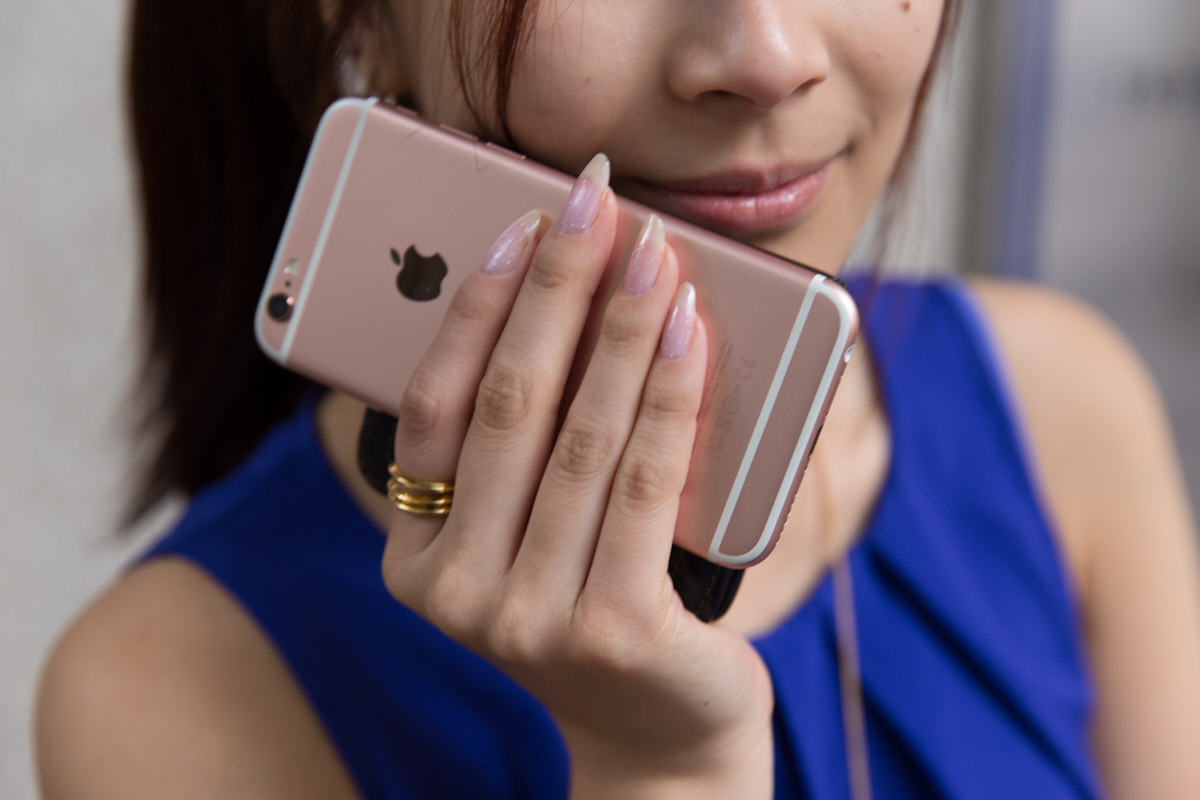 We wandered around Martin Place a little bit, which is a rather people-busy part of the city. It actually started drizzling a bit and wasn't a super fine day, but I'm glad we managed. We also went briefly to Angel Place, which has a famous array of birdcages hanging at a great height, but it didn't make for the best photo. Or at least, the best photo with a person in it.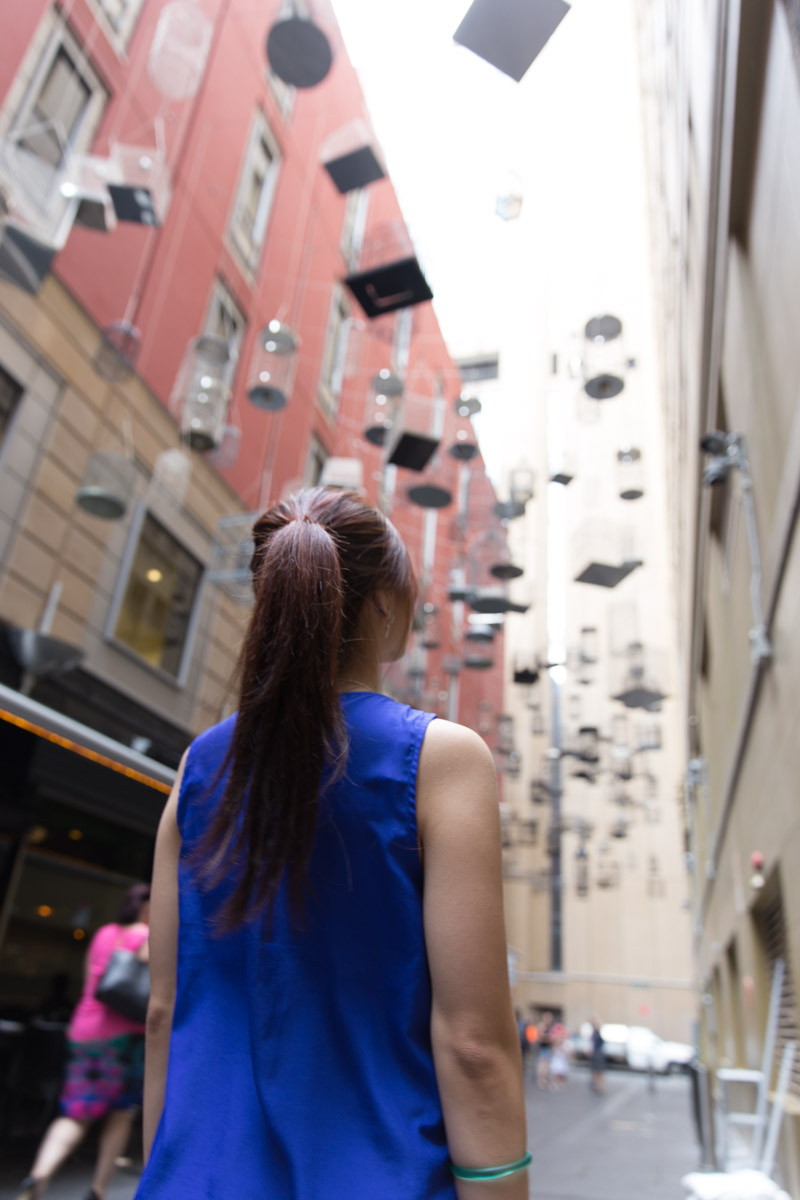 Outfit details
Top: Basque (available at Myer)
Jeans: Grab Denim
Shoes: Jane Debster ('Egypt' boot)
Earrings: Bevilles
Necklace: Lovisa
Wristwear: The Peach Box (Floating Crystal Bangle – Gold) and Kor Creations (blue sea glass resin bangle available)
Rings: The Peach Box (Love Triangle – Gold)
Nails: Sally Girl (Zing A Ding)
Photography by Nick. ❤️