Fashion Friday: Cerulean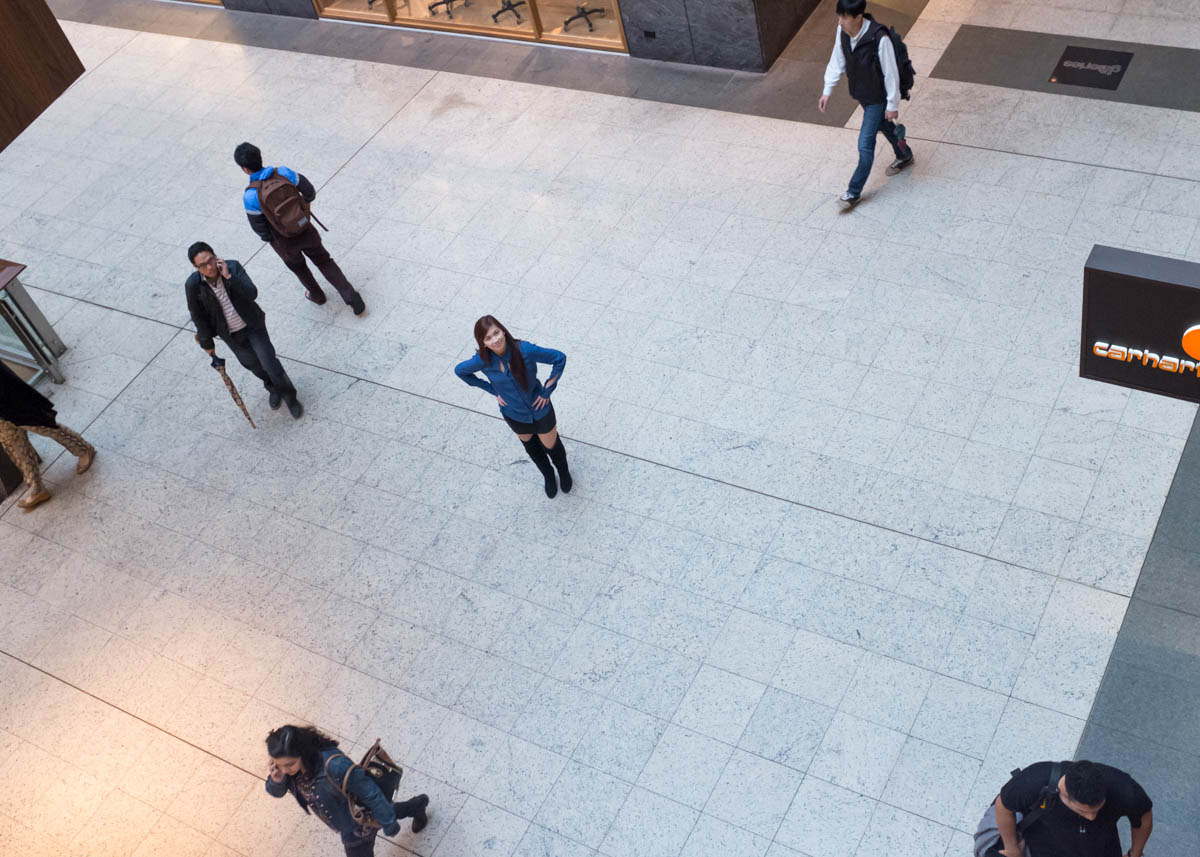 It was a super rainy day when we took these photos! You can see we are indoors.
I'm wearing a new shirt. Well, it's not really new since I have worn it a handful of times but you probably haven't seen it before. :) It's from Cue and there is some detailing on the sleeves and down from the collar. I thought it was a bit odd at first, but along with the amazing colour, I think they are nice touches. The shirt stands out a crap-ton! I love the button detail on the sleeves.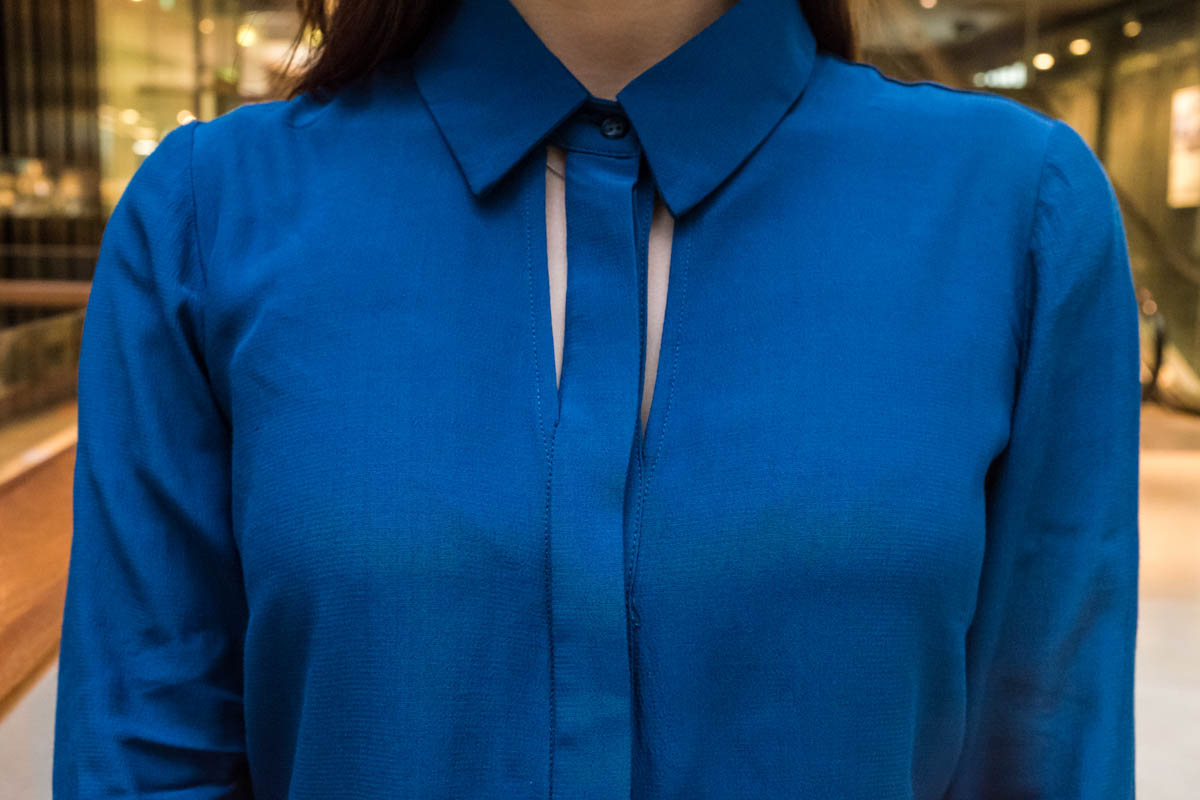 I bought the skirt from Chicabooti when I was looking for some simple black skirts. I like the pattern on this skirt since it's not just your regular stripy tube skirt. Two panels on the skirt have a striped pattern that goes the other way. The skirt was quite cheap, I think it was about $8 or $10. The material is really thick so I would say the quality is pretty good.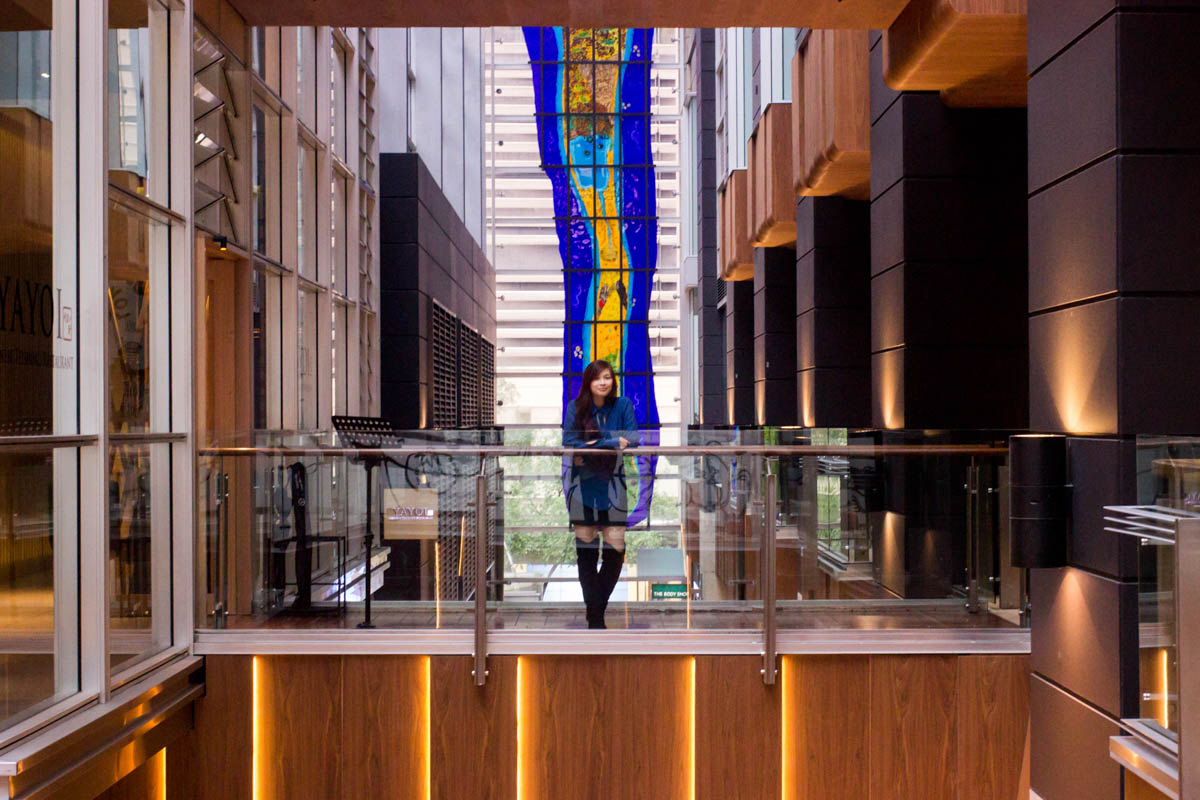 I am wearing the same boots I wore in Wanderlust. I thought that since I wore them with a white tube skirt last time, I would wear them with this black tube skirt. They go well with short skirts!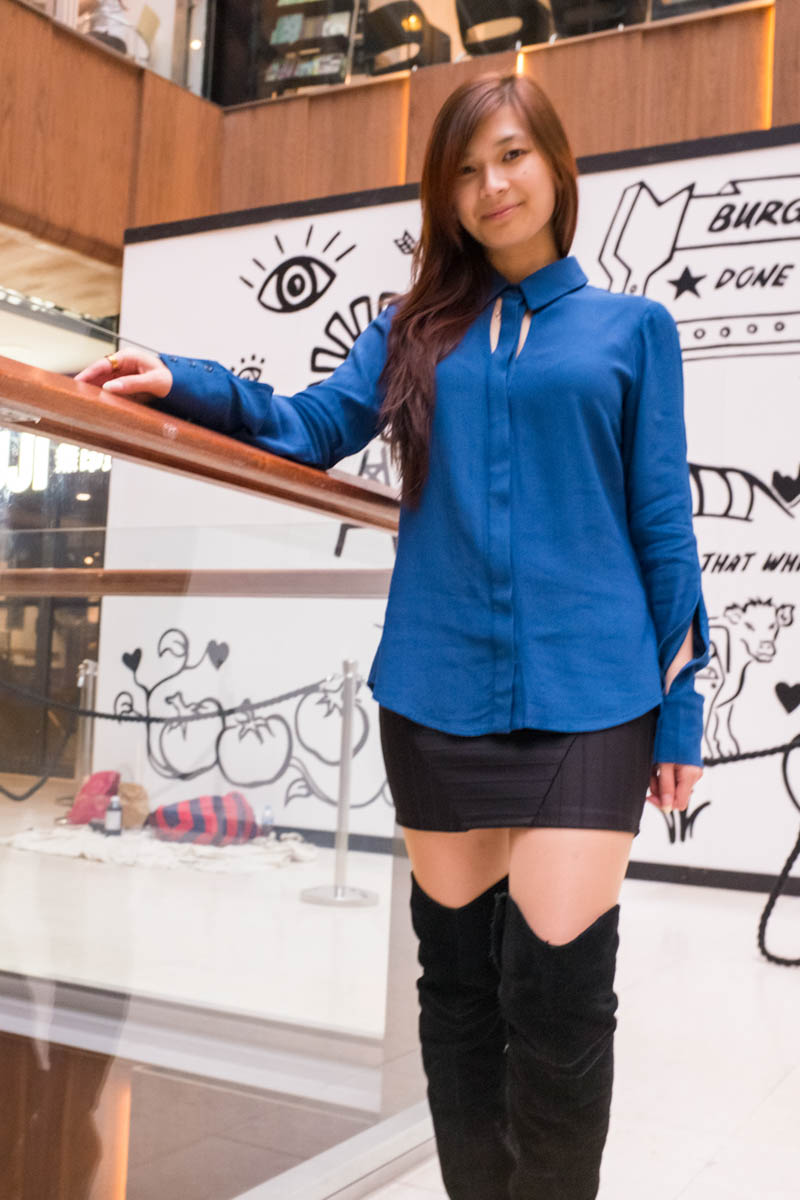 I got the earrings from Indonesia. They only came to about $7, and they remind me of Marc Jacobs' Daisy perfume bottle. You can find a similar pair of flower earrings without the ball backing at Floralpunk, in solid black and solid white. I chose to wear them mainly because of the black backing ball and the fact that it matched the skirt and boots.
I chose to keep the arm jewellery pretty simple and mostly hidden under my sleeves, the shirt is a statement in itself!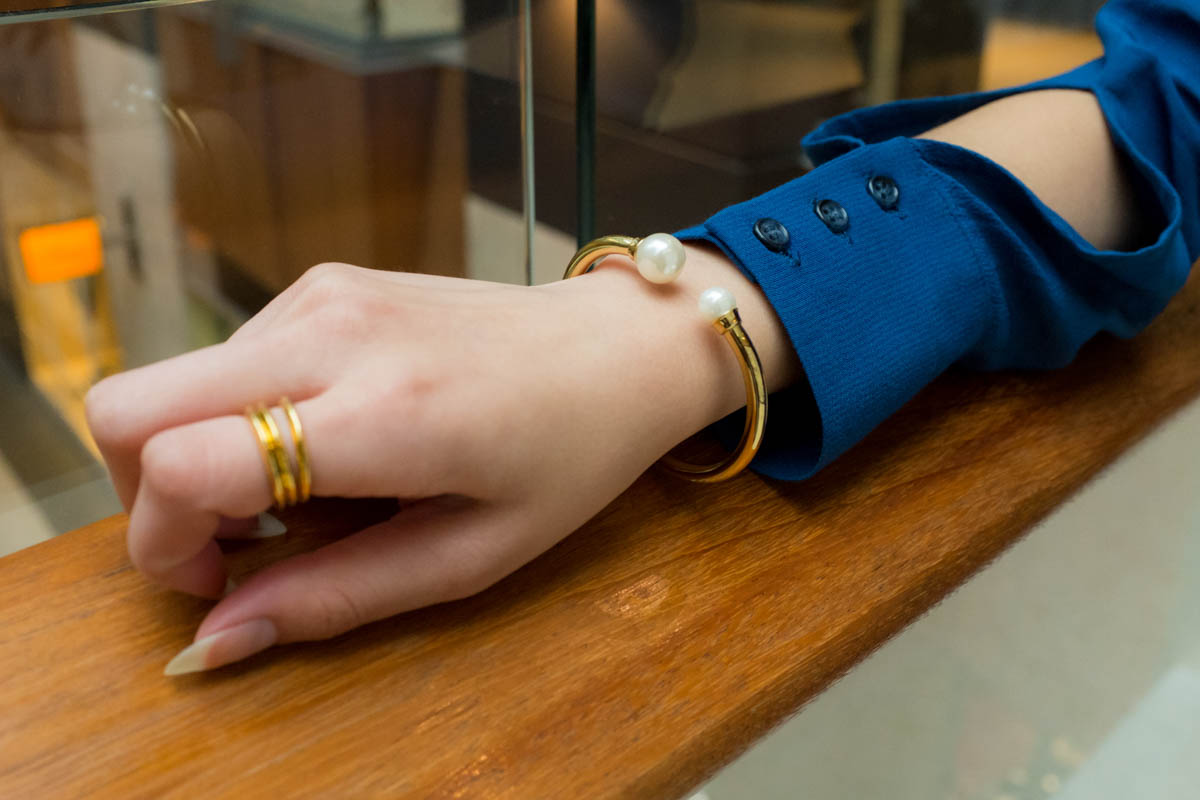 Outfit details
Top: Cue (available at Myer)
Skirt: Chicabooti
Shoes: rmk
Earrings: Purchased overseas in Indonesia, similar pair at Floralpunk
Wristwear: The Peach Box (Pearl Orb Bangle – Gold)
Rings: The Peach Box (Love Triangle – Gold)
Photography by Seb.