Fashion Friday: Aurora Borealis
It's been such a crazy week-and-a-half that I can barely remember being organised in the past week. I mean, I haven't felt the slightest bit organised, but at the same time, I've gotten all my work done at work. I don't remember the last time I wrote a blog post that wasn't slightly rushed.
I also hope you liked my poem Forever sunshine that I wrote a couple of days ago. It's been a while since I've written a poem but I just felt so overwhelmed with happiness lately, it was like a spark flew off in my head. I actually wrote it as I was on my way to the bus stop, and felt compelled to post it immediately.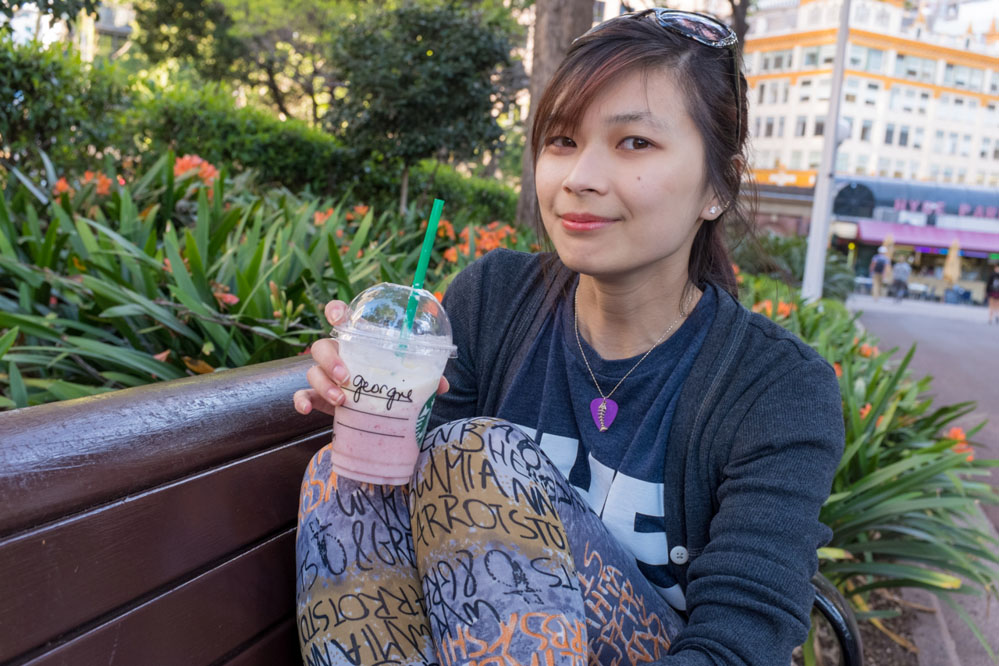 Today's outfit is one that I occasionally mix bits and pieces of. I particularly like to wear the leggings with other long shirts, and I like to wear the shoes and shirt with other different styled pieces. This is a more casual look, woohoo.
I got the leggings from my aunt when she came to visit from Indonesia quite a few years back. I initially thought that leggings with such extravagant and bold patterns were a bit outrageous, but I soon found that they became popular, which made me feel a bit more comfortable wearing them. I think they have gone well past their "trend phase" (I don't really follow trends anyway). These leggings have messy graffiti-style text of different vegetables, and I have them in a blue shade as well as grey.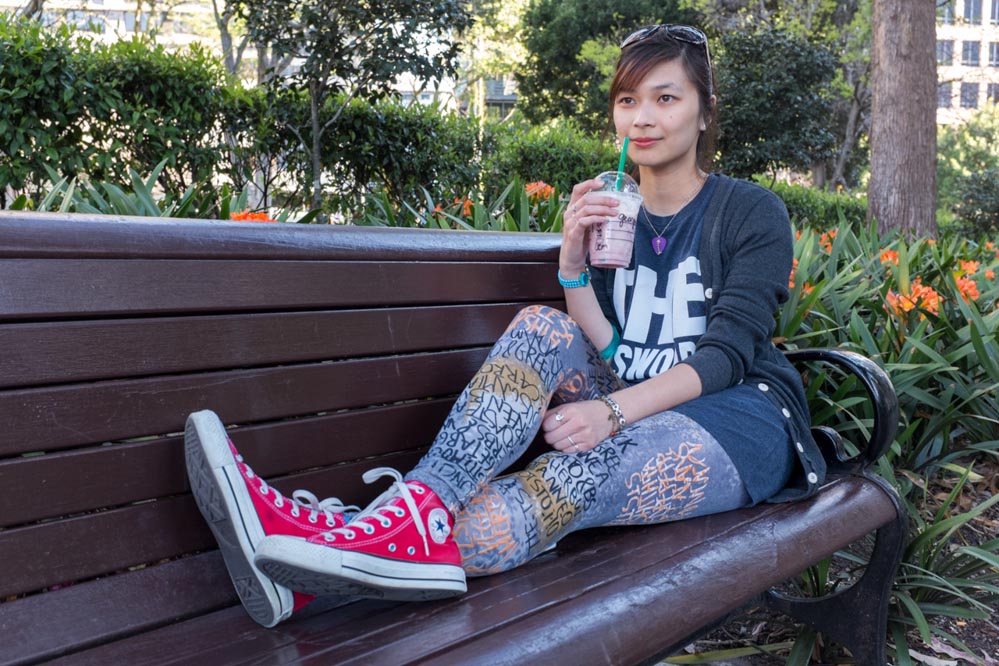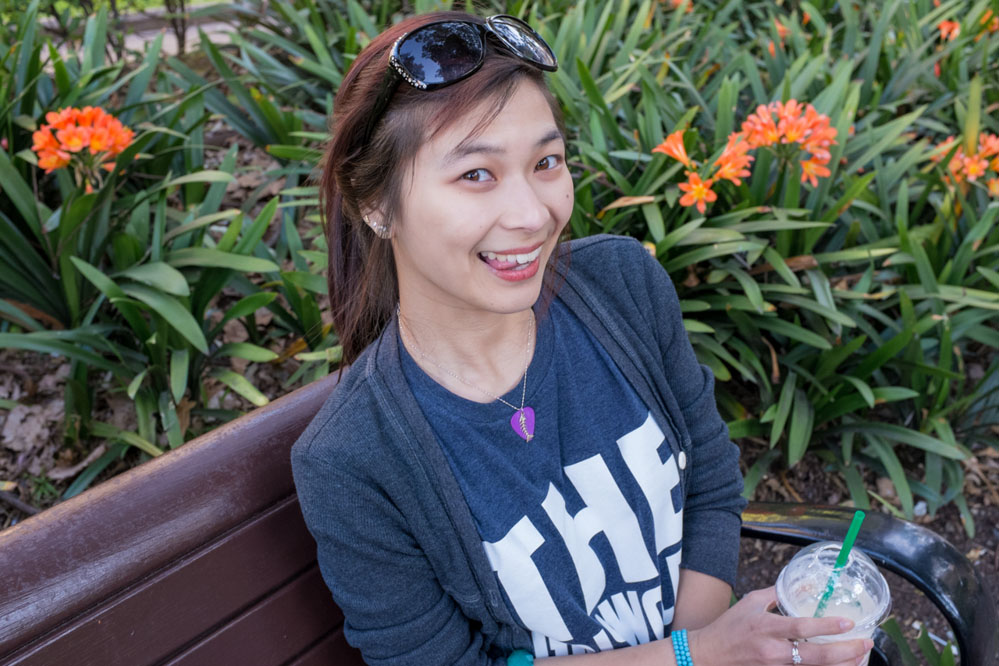 My Griswolds shirt came with my pre-order of their latest album Be Impressive a couple of months ago. I think the shirt came in both black and dark blue, but I chose the dark blue because I already have a lot of black shirts. The name of this edition is Aurora Borealis after one of The Griswolds' songs.
While red is my favourite colour, the Converse sneakers aren't really my favourite kind of shoe. I think they are a bit too small now, and I am not a huge fan of the hi-tops.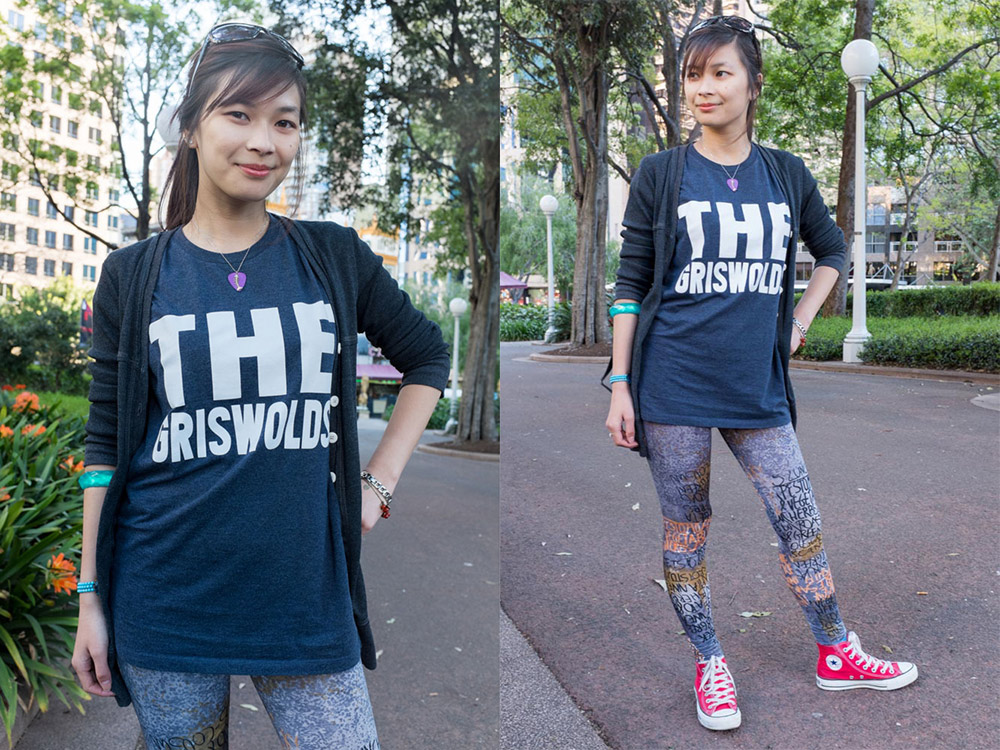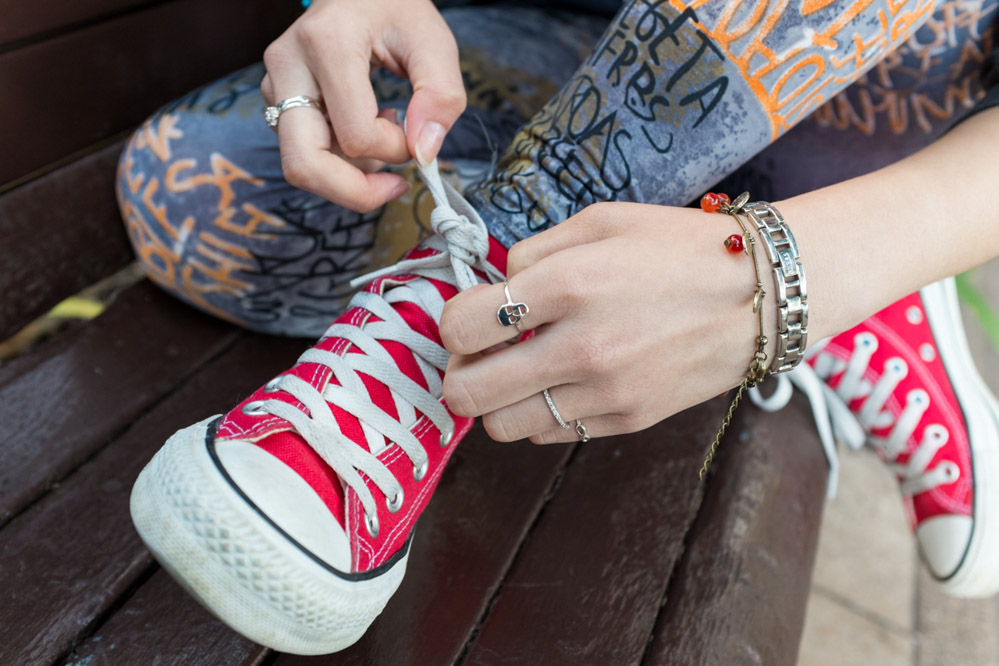 At Starbucks, I suppose my drink of choice is green tea lattes, though I love the dark chocolate macchiatos and frappuccinos. I tried the Strawberries and Cream Frappuccino since I had never tried it before. It was nice, but not quite to my liking. I usually prefer fruity drinks over chocolate drinks, but when it comes to coffee, I think I prefer the chocolate ones. Dark goes well, too. I tried a strawberry chocolate latte earlier this week, and it was sort of grossly disappointing.
I am wearing the bright blue bracelet I got from the Helene Jewels Arm Party Club last month, as well as a giant teal bangle. I love the colour, it fits the colour of my blog design at the moment. On my other hand I have a gold bracelet with deep red coloured cherry-like beads. It only cost a dollar from eBay, actually, and there are quite a few Asian sellers that sell the same product for that low price. It may only be a dollar, but it's not a bad bracelet at all, and it's super cute.
Seb says this shot reminds him of the Back to the Future film poster, where Marty McFly raises his glasses and looks at his watch.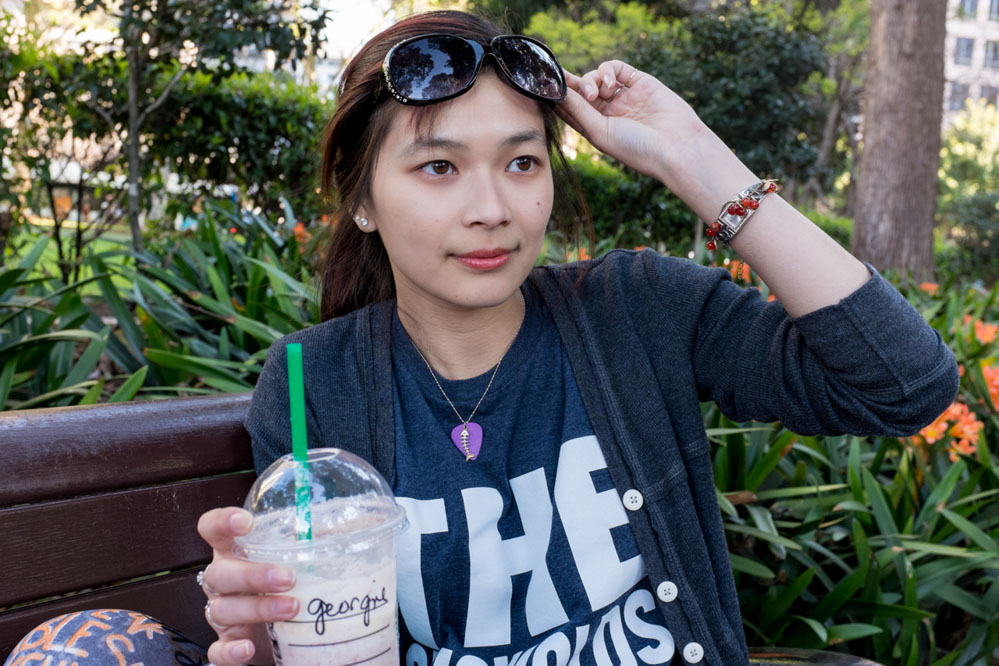 What did you think of this outfit compared to some of my previous ones? I know it's really casual compared to the rest. I usually try and include new items of clothing that haven't been featured yet, but maybe I should look into trying different styles as well?