Fashion Friday: Granny jumpers
I sorta like really big dorky jumpers, or just really unusual sort of sweaters. It's times like these where hand-me-downs are a plus. Granted, my mother was pretty slim so most of her clothes can fit me, but it isn't particularly in my style. I love short skirts or knee-length skirts but she has a lot of longer ones. She can sew, and is able to cut it short and fix it up, but often the style isn't to my liking. The same goes for high waisted skirts, though lately I have discovered I don't mind them at all. Having a short and petite frame means that high waisted skirts accentuate my frame.
However, granny jumpers – these sort of cute, old-fashioned sweaters… are not so bad. Gotta love a cute sweater every now and then.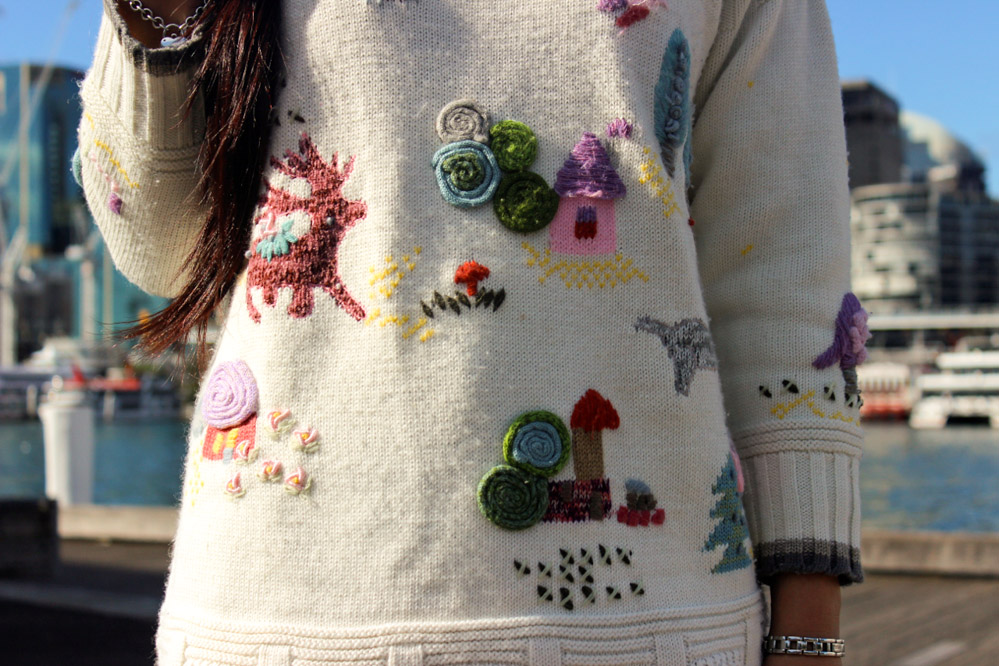 It was quite warm on the day I wore this jumper, so I ended up taking it off once I returned to work. Of course, the air conditioner made it cold pretty quick. I also thought the style of the skirt I wore matched the jumper a bit; it was casual with an elastic waist and a drawstring (I usually hate drawstrings, haha).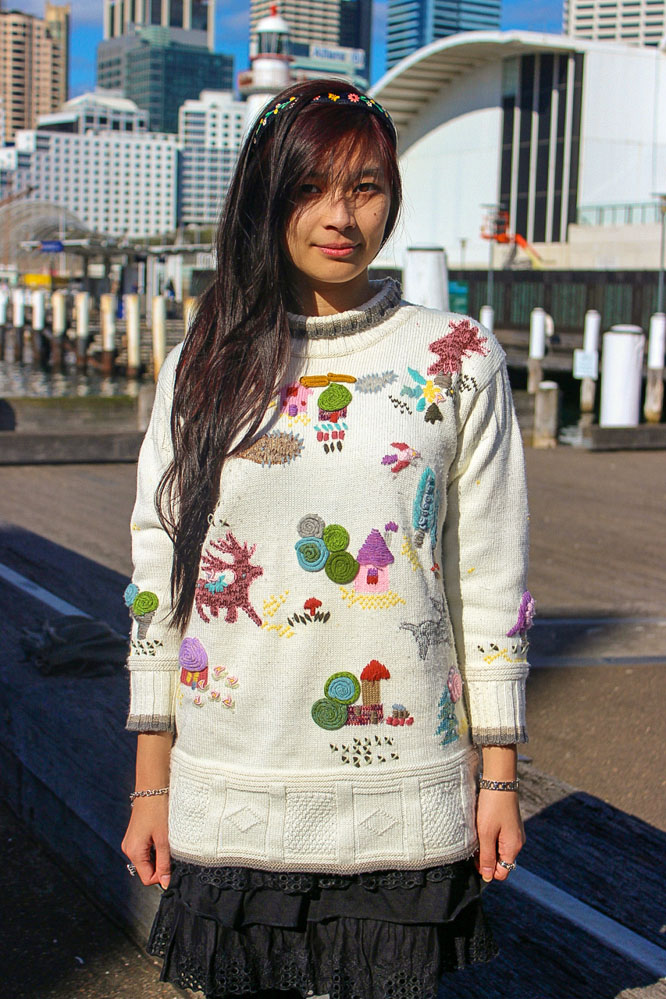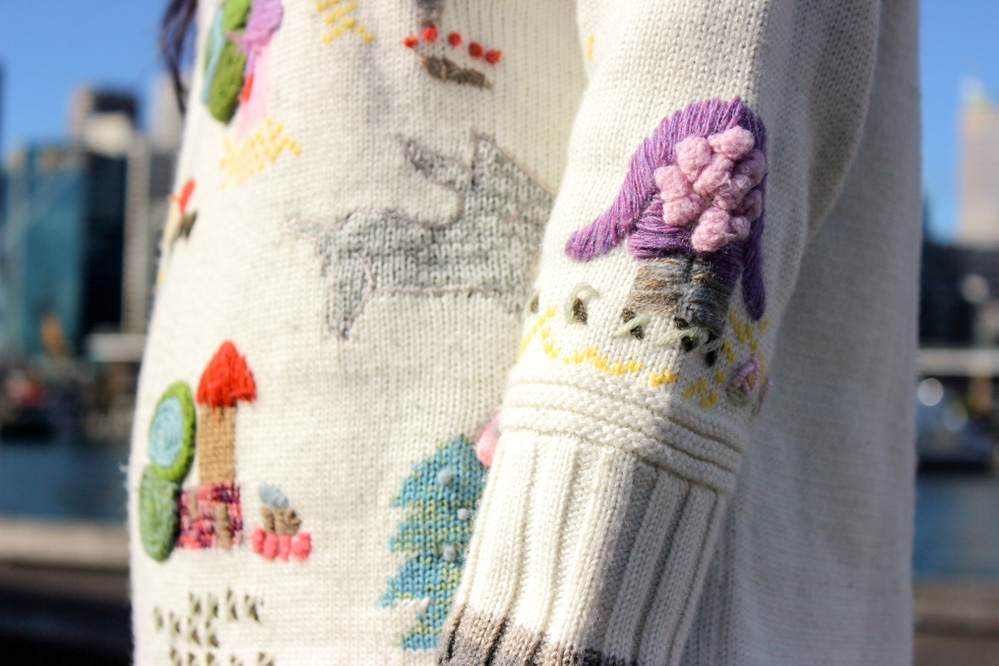 The headband is an old gift from my neighbour. It is very, very old, and at the time I didn't think I liked the headband very much. I haven't actually worn it a lot, just at home to hold my hair away from my face. In fact, I think the middle of it has split and cracked. I left it on my desk at work. I tend to leave things on my desk when I don't feel like taking them home but don't feel ready to throw them out.
I think I will throw the headband out though; I don't see myself wearing it very much in the future. Like the skirt, I thought it nicely matched the rest of my outfit with its pattern and colours.