Favourite alcoholic & non-alcoholic beverages
When people used to ask me what my favourite or least favourite non-alcoholic drink was, for some reason it was always "I like Fanta, and I dislike orange juice".
If someone were to ask me now, there might be a bit of hesitation, particularly if the question was "Do you like coffee?", but my answer would be, "I love tea, and I hate anything carbonated". Yes, that does include Fanta.
I simply can't stand carbonated drinks, they irritate my stomach. My digestive system can't stand the gas, and more so, I can't stand the sweetness. I will actually dilute any Coca Cola or lemonade that I drink. Heck, sometimes I even mix it with green tea. Sometimes, if I feel like something carbonated, it is usually for the flavour. For example, I like the taste of pink lemonade. But I'll leave it sitting on the table until it goes flat, because I prefer it that way, without all the gas bubbles. Then I'll put water in it to dilute it, and to me, it just tastes better.
I used to drink a lot of coffee, and I decided I disliked it, but these days I can handle one occasionally. I don't drink it because it gives me a kick. I drink it because sometimes I like the taste, but even then I am struggling to find the right amount of water-to-coffee ratio for my liking. I think I like a cafelatte/con leche (coffee with milk, not too much milk…) or generally just a really watered down kind of coffee – whereas with iced coffee, I like the coffee taste to be really strong.
However, I'll almost always go for tea, and without sugar. Here is a bunch of my favourite drinks/beverages:
(Japanese) Green Tea
To be honest, I like all green tea, Japanese or not. But I'm quite in love with Japanese green tea. I also really love the seaweed tea that really does taste like seaweed and leaves. James and I had some back in the Keio hotel, and it did taste a little more like soup than tea. But above all, I love green tea.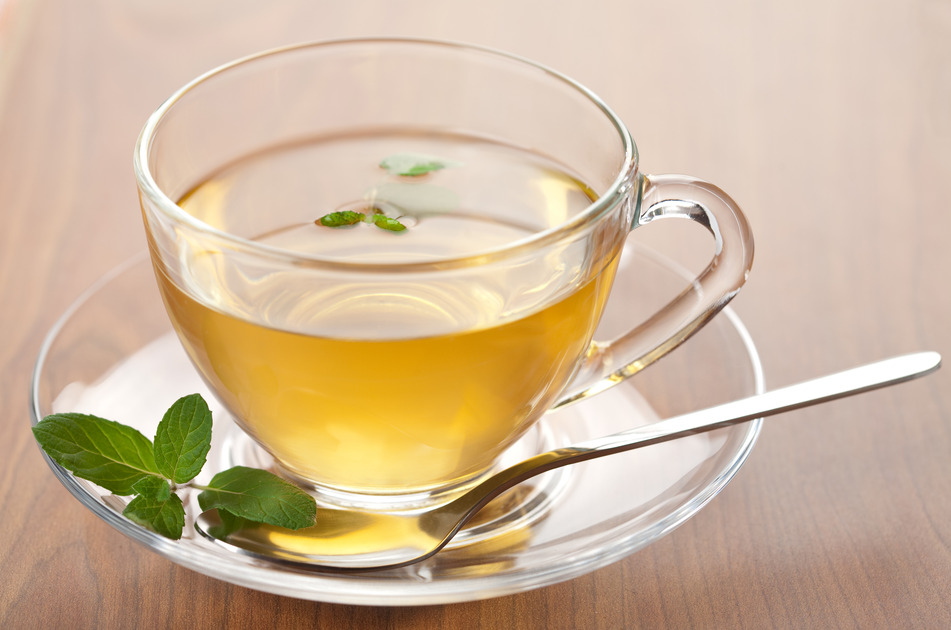 Green Tea (Matcha) Latte
If I want to spoil myself, like really spoil myself, and I don't feel like eating or haven't had much to eat, I'll find a Starbucks and get myself one of these. I know people whine about Starbucks because their coffee isn't that good and it's commercial trash, but I'm having a tea latte, which is not coffee. But there are other places that do a green tea latte – it's just hard to find them.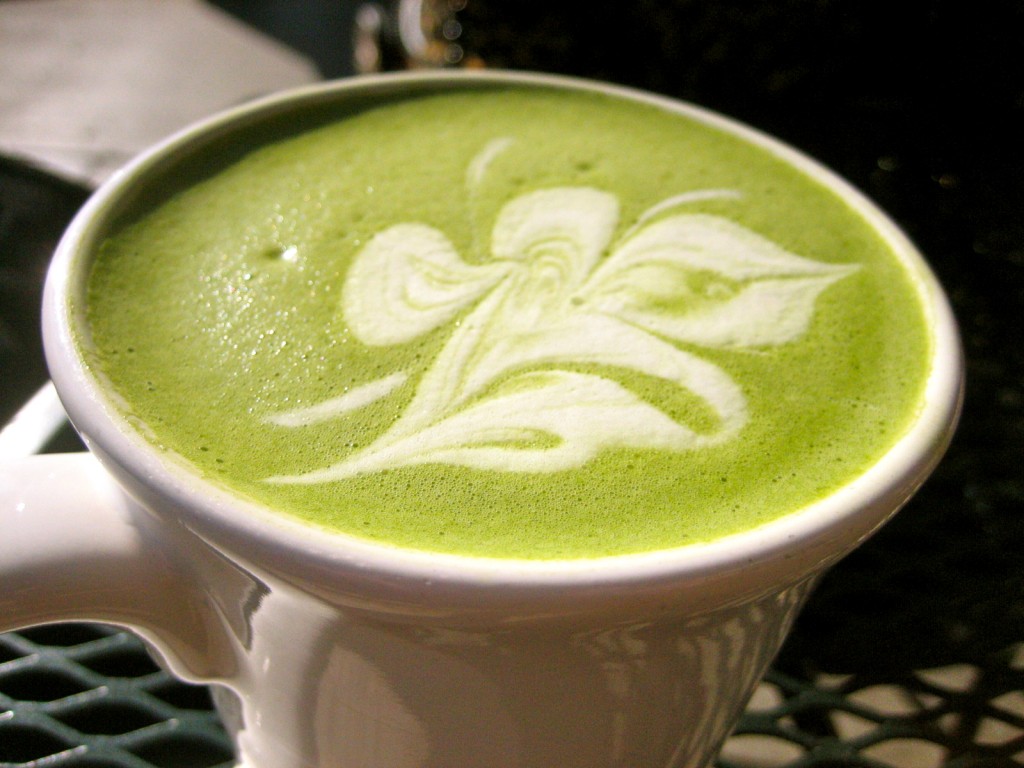 Green Tea Ice Blended (My Sweet Memory/Passionflower)
My Sweet Memory is a small franchise with a handful of cafes in Sydney, and I absolutely adore their signature iced green tea. It's like the tea latte from Starbucks, but iced, and not just over ice, but blended. Perfect in summer, and if you want to be an idiot in winter, perfect too. It's absolutely packed with calories and sugar especially if you get the whipped cream on top. And it's practically a meal, at that, because you won't want to eat anything afterwards. But really worth spoiling yourself with.
On that note, I do like their green tea lattes, which are a little less sweeter than Starbucks'. Passionflower also does a beautiful green tea ice beverage with some sweet green sauce on the whipped cream on top.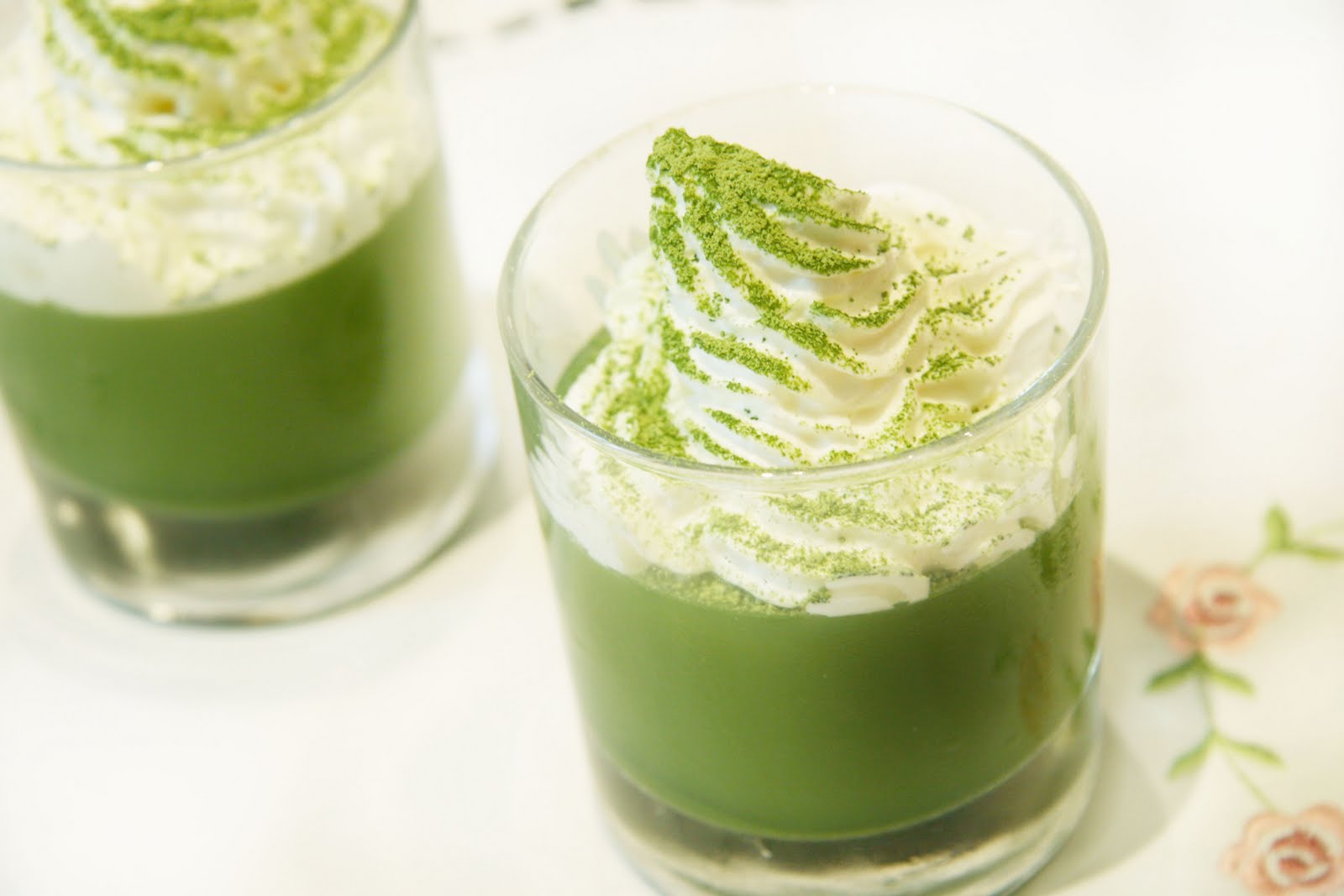 Rose Pu-erh Tea (Come Buy)
I like going to Asian tea shops and having what is otherwise known as bubble tea, though I don't like the "bubbles". I used to think they were okay and the cornerstone of every bubble tea, but I'm not such a fan anymore. But when a Come Buy store opened near my old workplace, I went there every day. Their teas were different from popular chains like EasyWay and Chatime; they had dessert options and a nice World Tea range, and didn't endlessly promote their "pearls".
I fell in love with the Rose Pu-erh tea, though, which tasted like roses. Flowery, a little fragrant, and not really sweet. In fact, it was very bitter, so I cheated and got a tiny bit of sugar, or got a bit of herbal jelly to balance out the bitterness. To this day I haven't yet found another store that does the same kind of tea. EasyWay had some beautiful rose flower tea that tasted naturally sweet and even had the flower inside the drink, but it was just a seasonal special so I don't think they sell them anymore.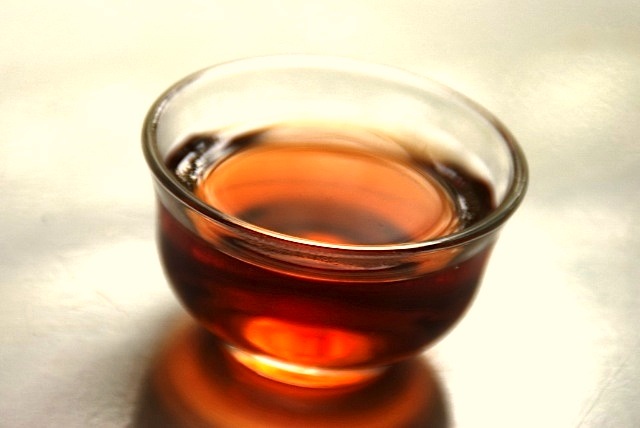 Vodka Red Bull (or vodka anything!)
It was my first ever alcoholic drink, and it's typically bad-ass, and it's typically expensive, and every time I offer someone a drink and they tell me to "get whatever", hands down I will spend the full $15 on a vodka Red Bull, just for them. Sounds cliche, but I really do like it. It's sweet, and I usually hate Red Bull alone.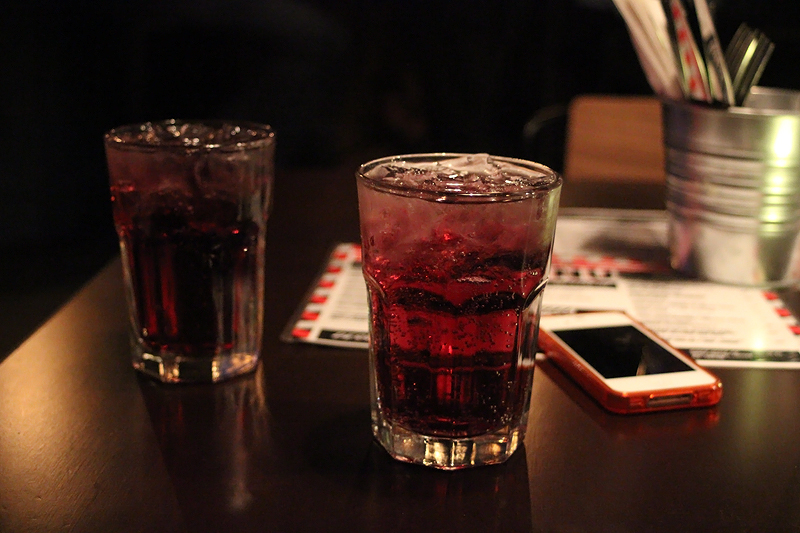 Bourbon & Coke
Romantic drink of choice since I first tried it when I met Tristan… haha, well, I did like the taste. The same goes for a Jack and coke, though I think I prefer bourbon.
Blue Lagoon (cocktail)
This drink is the shit. (I cuss so much in real life, but less on my blog.) It's basically vodka and blue curacao with a bit of lemon juice, and is sometimes called a Fruit Tingle. But apart from its colour, it tastes wicked.
Ninja Turtle (cocktail)
No one takes me seriously when I say I want one of these. Usually consisting of rum, melon liqueur and pineapple juice, it's pretty fruity, maybe a tiny bit bitter… but it's tropical and fun. I usually hate pineapple juice, and don't like citrus in my alcohol, but this is a pretty neat combination.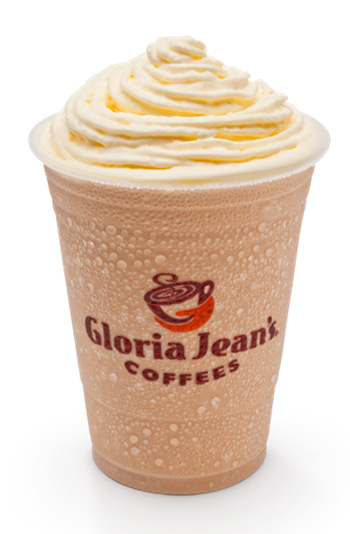 Very Vanilla Chiller (Gloria Jean's)
I almost feel like every time Tristan and I hang out, we go to Gloria Jean's Coffee. I love their coffees more than Starbucks, though I love their iced coffee range. Their Very Vanilla Chiller suggests something super milky, but it actually still tastes like coffee, and that's what I like about it. It's not just a sweet beverage; it still has that strong coffee taste.
Pure Peppermint Tea (Twinings)
Without a doubt, I am in love with Twinings. I nicked a whole box of Pure Peppermint teabags from the office and left it on my desk, because apparently no one else likes the flavour and thinks it's gross. I adore it. I love peppermint tea, and it is really soothing on the stomach. It's a nice way to start off the day or finish a meal.
Lady Grey Tea (Twinings)
When I discovered Earl Grey, I also enjoyed Earl Grey Milk Tea from Chatime, but after a while of not having it, and having it again, the taste was a bit strong. I prefer Lady Grey, because the hint of orange is more zesty, and it's got a bit more of a zing.
Cranberry & Pomegranate Tea (Twinings)
Still loving Twinings. I fell in love with this red-coloured, fruit-inspired tea when I tasted it. James thinks it tastes horrid. I guess I was over the fruit teas in Asian tea shops being too sweet, obviously being syrup based, and having something based off leaves and seeds seemed far better. I guess I fell for the red colour, too. But the slightly bittersweet taste is intriguing, and frankly, I think it's delicious. It's quite strong but nicer when diluted, so I tend to use a larger mug.
I tried something similarly sweet at work when Emi let me try some Informal Tea – definitely a brand I will look more into. I will try appreciate any kind of tea, even if someone does think it's just leaf water. :)
Pink Lemonade (Parker's)
I've got a bit of an obsession with pink lemonade at the moment, probably because it's pink, and currently my sweet drink of choice. Parker's is a brand that makes organic juices, and their lemonade tastes very fresh, it's pink, and it makes a nice afternoon beverage. I've had other lemonades that have left a really tangy, numbing aftertaste, but this lemonade is nice.
Yes, I don't really like carbonated drinks, as I mentioned, but a few sips of pink lemonade throughout the day keeps me chirpy.
Homemade Affogato/Iced Coffee
I suck at making things. I suck at cooking. But there is nothing quite like a homemade iced coffee or an affogato. I guess I prefer an iced coffee – vanilla ice cream; pour concentrated coffee over the top; dazzle with ice cubes. My brother Brandon has asked me to make one for him on occasion. I tend to put a little too much ice cream because I love vanilla ice cream.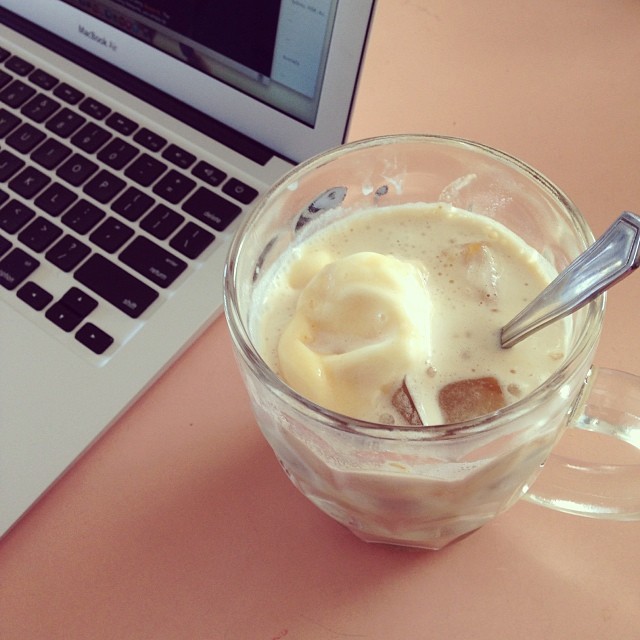 At work I'll grab ice cream and use the coffee machine to drizzle espresso over the top, which works quite well. It gets too cold in the office though, so I usually choose tea instead.
Edit: I forgot how much I like cider lately, so here goes!
Cider
I don't really get picky with cider, but Rekorderlig is wonderful. I have also tried Bulmers Pear Cider and Strongbow Cider, and I like them for their sweet taste as well.
What are your favourite drinks?
Thumbnail image from Land O Lakes.