Fashion Friday: The braid obsession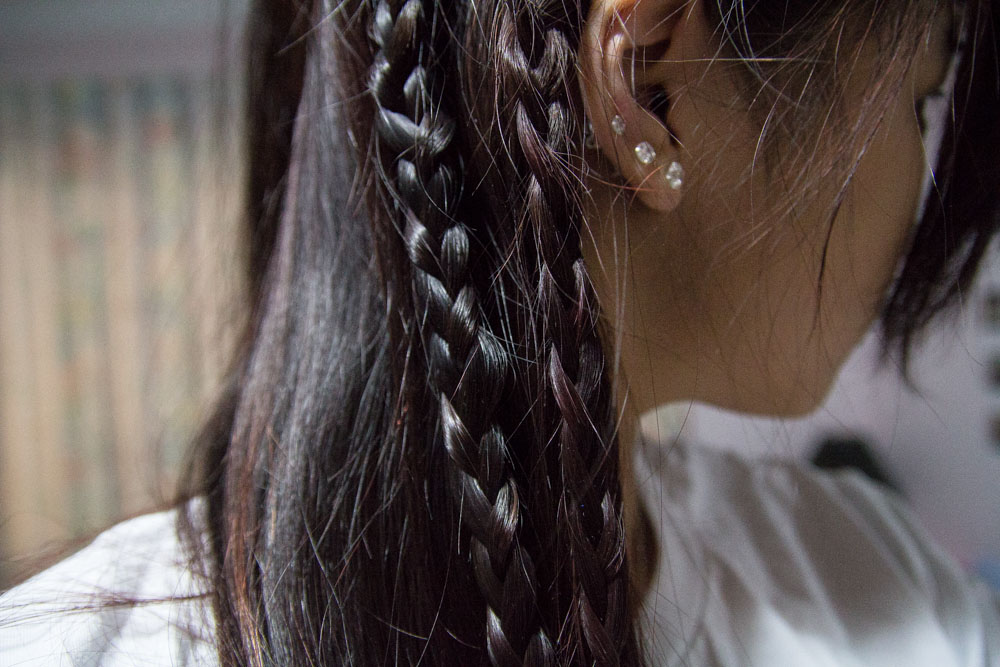 I have had a bit of an obsession with French braids lately. I keep braiding my hair, then undoing it, then braiding it again. Half the time it's because I'm unhappy with the result. The other half of the time I get such a good feeling from finishing a braid. I love doing braids that start from one side and finish at the other (featured in my last Fashion Friday edition).
They weren't really braids, more like plaits – but after seeing Violent Soho in concert a couple of weeks ago, I did my hair in an interesting sort of fashion. I didn't want to just tie it up or just braid it, so I did a bit of both. I pinned half of it up with a small alligator clip I got in Japan from a fukubukuro bag.
I let the other half of my hair just hang loose, but after thinking about it I decided to plait some of the strands. I used little clear elastic hair ties to tie them up. I sort of liked how I did my hair, because it had a bit of that rock-chick vibe, which fit my new Violent Soho tee and black skirt and tights.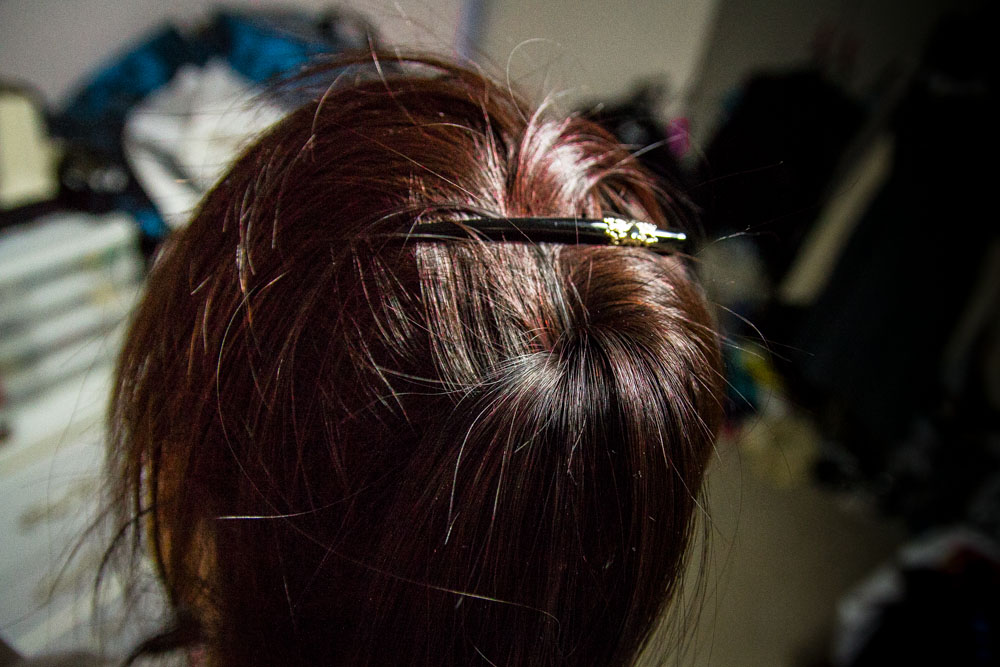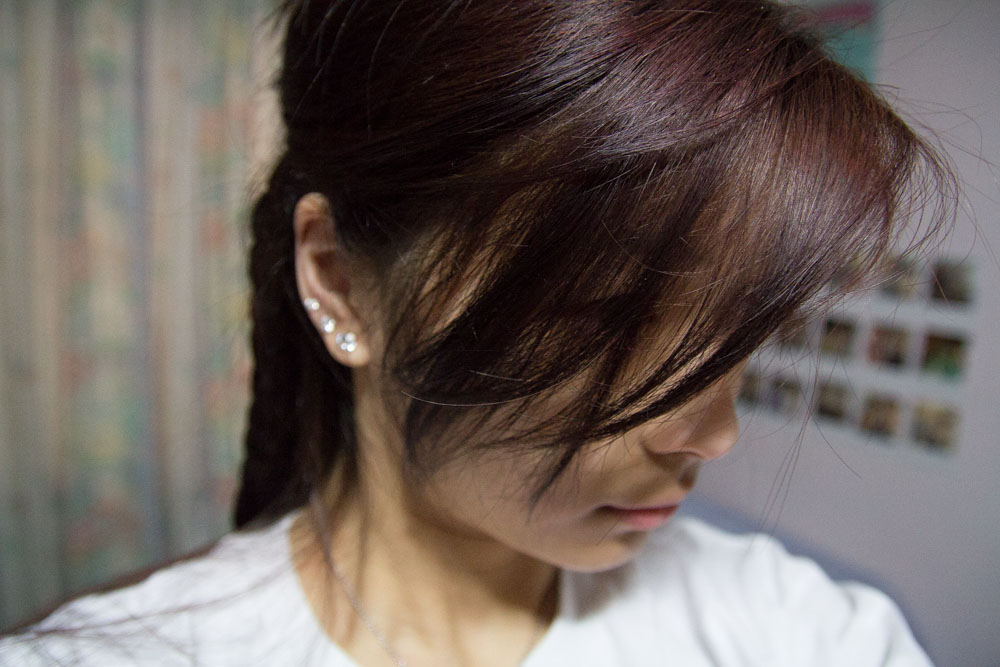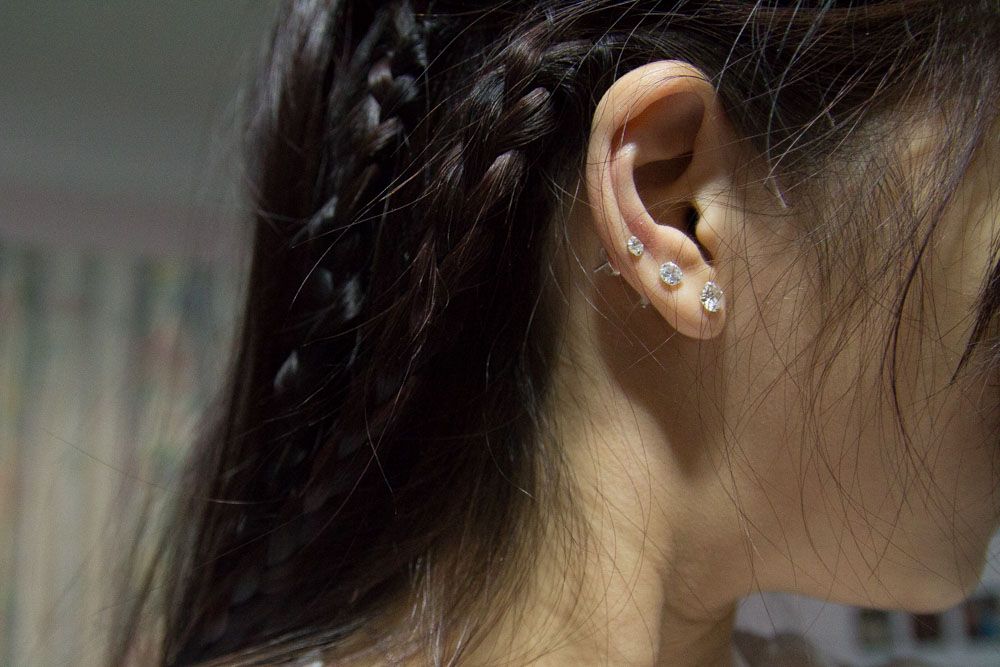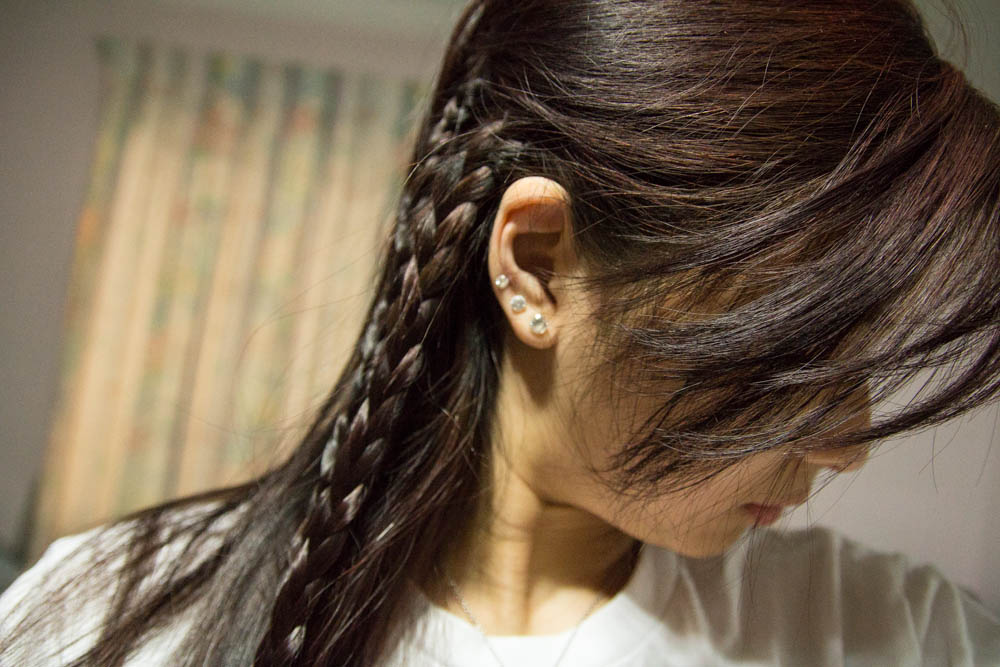 It's fun to work with different hairstyles. I guess I am not limited since I have rather long hair. Plaiting my hair was the norm when I had hair down to my knees; there was no other way it could survive a day. If I simply tied it up in a ponytail, it would just whip around and get caught on things. My mum French braided my hair every morning when I was in primary school.
I often got sick of it, and by the time I was eleven, she sort of stopped, and I tried doing it on my own. It was difficult, and often I just tied up my hair in a pony and then did a plait from the pony to the end of my hair. I could plait with three strands, but braiding – which involves gradually making the strands thicker by pulling in more hair from the sides – proved difficult.
I am quite used to it now. I just remember hating braids. I would tell my mum that no one could even see my hair was nicely done unless they were looking at me from behind. In school photos, I let my braid hang around my shoulder so it was visible from the front, but I still didn't like that no one could really see it.
Do you like braids? How do you like to style your hair?