Devon Cafe, not a devon cafe
Nick and I went to Devon Cafe for lunch today. It's located on Devonshire Street, so that must be where it got its name – for it certainly isn't a cafe that sells purely devon.
We're sort of slowly ploughing through eccentric cafes in our city area, but it seems that the gems are in the backstreets behind the main train station. Devon Cafe was one that I stumbled across initially on Instagram, via a homewares store whose website I built at one of my previous jobs. Filled with impeccable yummies and saturated colours of scrumptious food, a Follow ensued, and a subsequent visit on our shared to-do list was made.
The cafe was not as busy as I expected, which was lovely because I read reviews of the place being absolutely packed. It might have been a breakfast thing, though.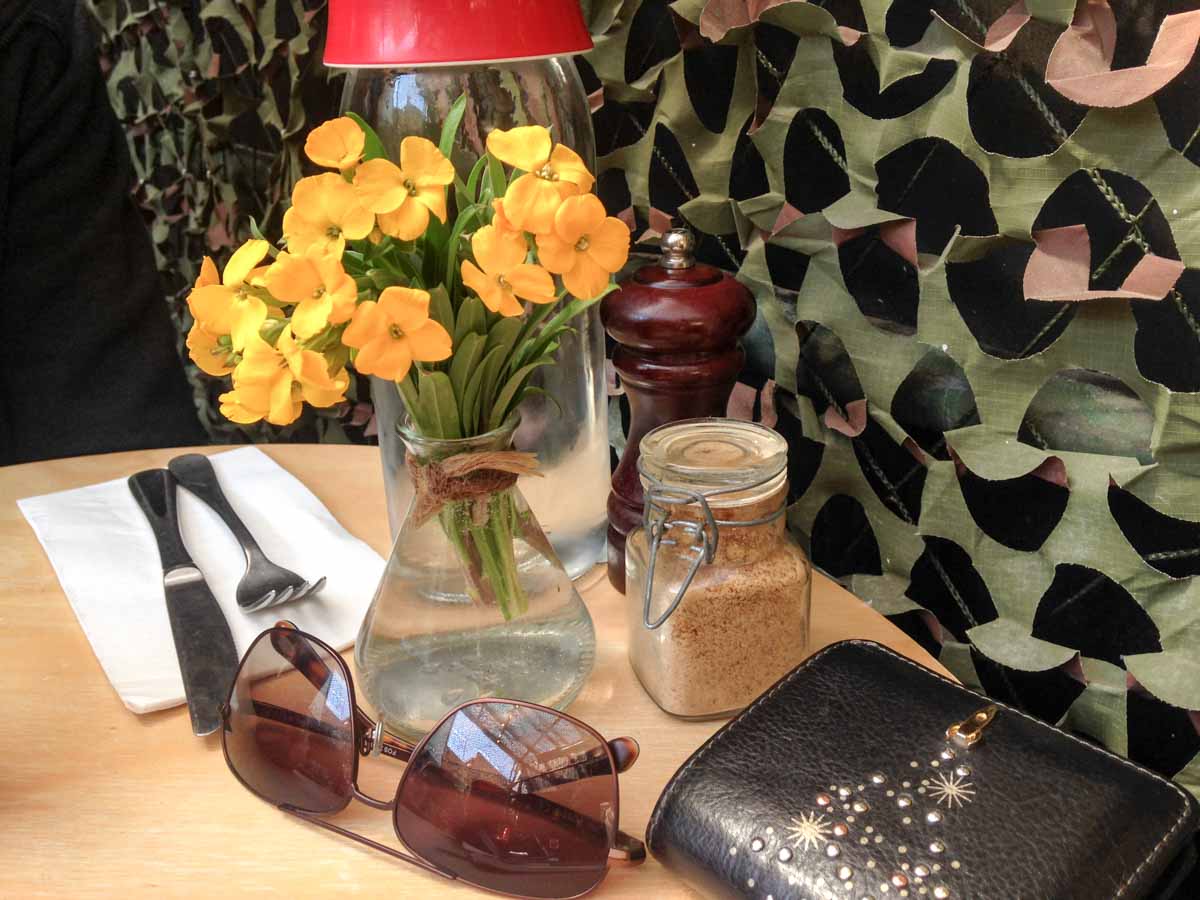 I've a bit of a thing for all-day breakfasts, characterised by an egg (fried is my preference, though the eggs in my meal today were poached). The diamond of all all-day breakfasts, really. I can feel like an egg any time of day.
Nick ordered a lamb sandwich – he had stylised it as LAMB SANDWICH when he messaged me with his option out of about five menus I had sent him, all from different restaurants. Though now when I think about it, he may have just copied and pasted. But even as someone who doesn't eat lamb, there is something indeed exciting about a LAMB SANDWICH.
We ordered, and I got a soy matcha latte. Nick got a Karma Cola, which turned out to be organic sugar cane sort of cola from New Zealand. My latte was sugar free, which allowed me to taste the purity of the soy milk and the powder in my drink. I don't often like to use the word 'hipster' unless in jest, but I feel that it describes the nature of the food and drink quite accurately.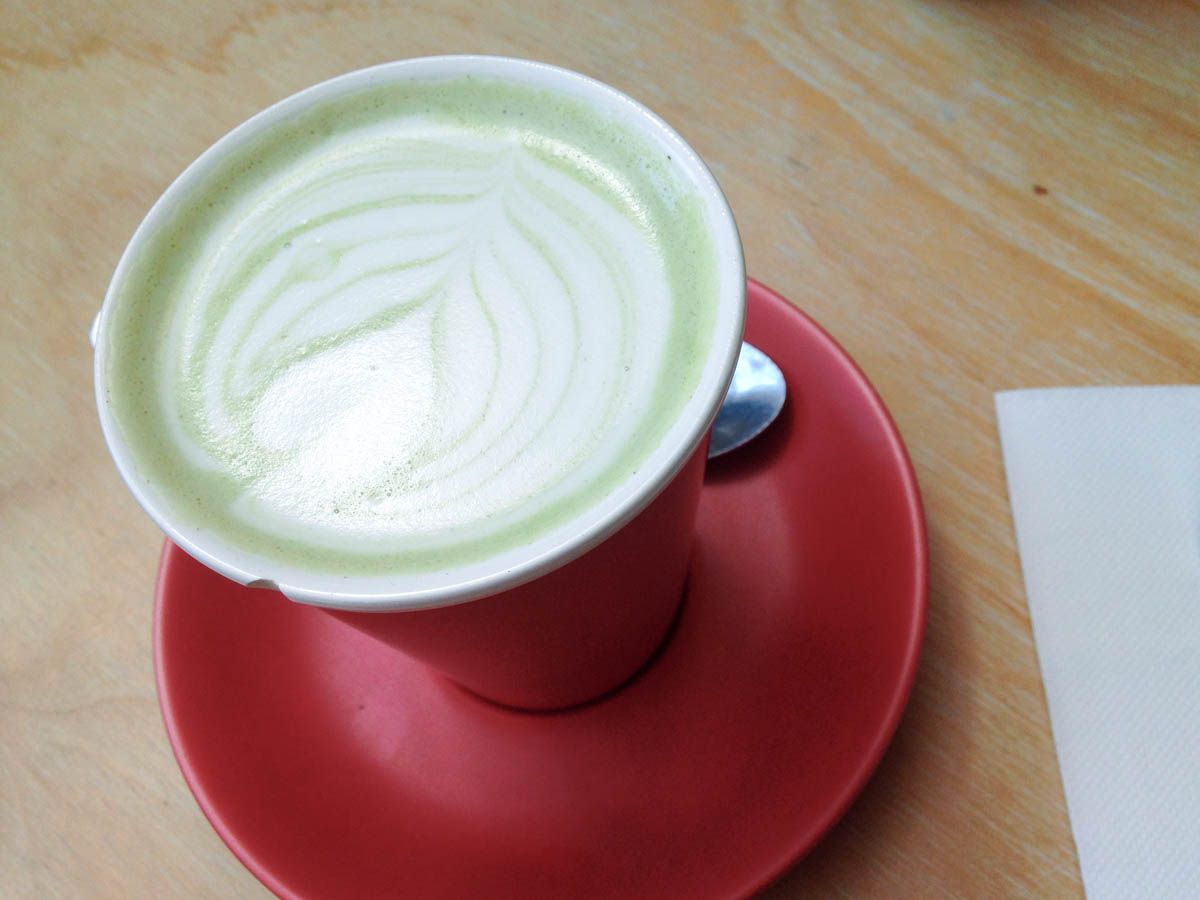 I ordered eggs blini, and Nick did get his amazing LAMB SANDWICH. I had to conduct an internet search on my phone to determine what blini was. It's a type of thin pancake or crepe.
Nick couldn't get the lamb sandwich without the aioli since they didn't allow you to omit ingredients. He hates mayonnaise or anything of similar texture. I find it tolerable but I absolutely despise mayonnaise. We discovered that mayonnaise has vinegar whereas aioli has lemon juice instead.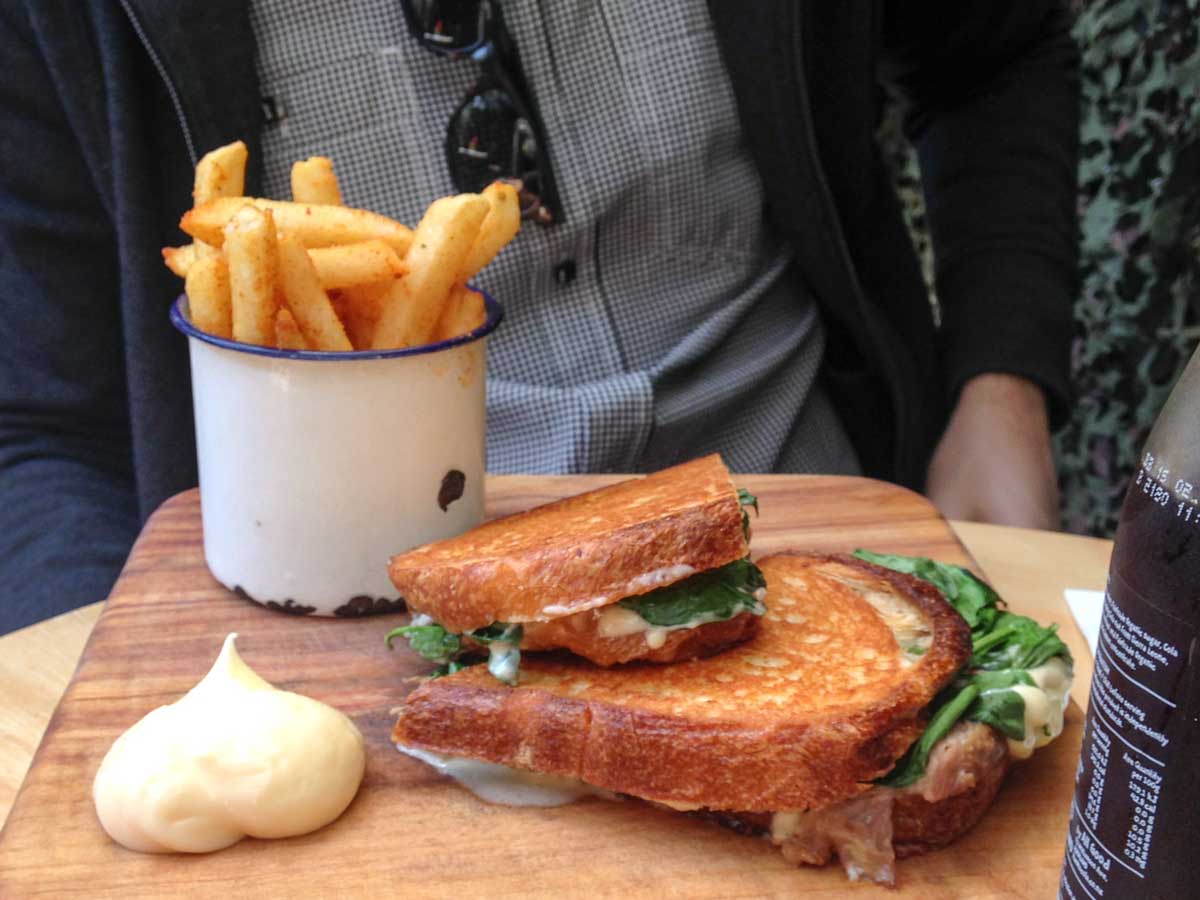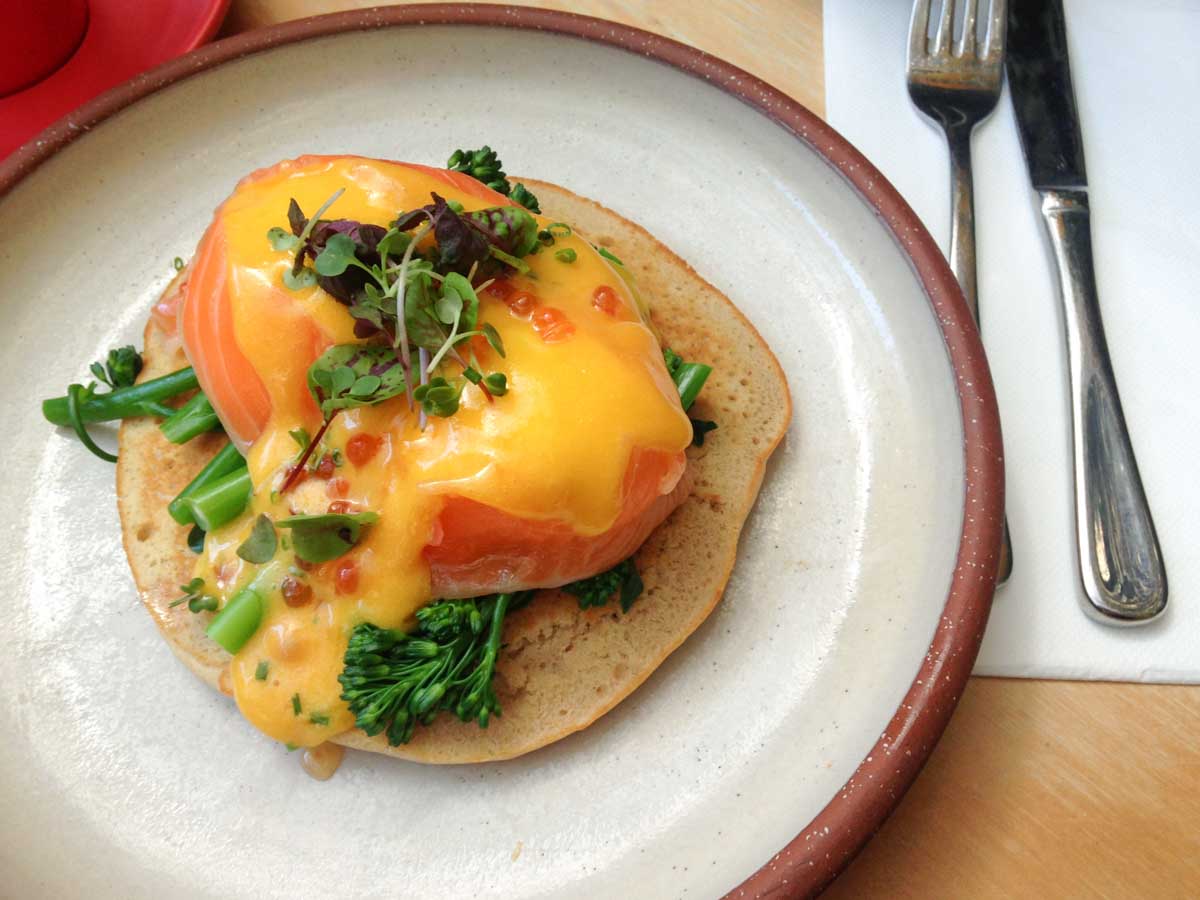 My egg was delicious, the blini wasn't as much. I don't really like pancakes so I didn't find anything special about it. It went very well with the salmon and egg, though. The broccolini was fresh and crunchy.
Nick's chips were great, too. I was quite content when we left. :D