The Best Friend Lunch #6
I am usually a giant suck-up when it comes to music, and I try to find the absolute best in any song, even though some people might find it dull, too loud, unexciting, or whiny. However, movies are somewhat different. I have previously written about the fact that I haven't seen many movies, so my standards are very low, but Lilian and I saw a movie today that was honestly very disappointing.
Before I talk about Serena though (I would agree with most of the reviews on IMDB), let's talk about lunch!
The Place
We went to Dragon Boy again, which we went to in TBF(F)L #3. We just had a quick lunch since I had arrived at work a tad late, and was planning on going to the gym as well – I ended up not going, but that's alright. I had a meeting at 4pm, so I wasn't able to stick around long. It was a bit of a spontaneous lunch for me as I hadn't brought food and was planning to just scrounge the office kitchen for food, but after having some Vegemite and crackers I headed down.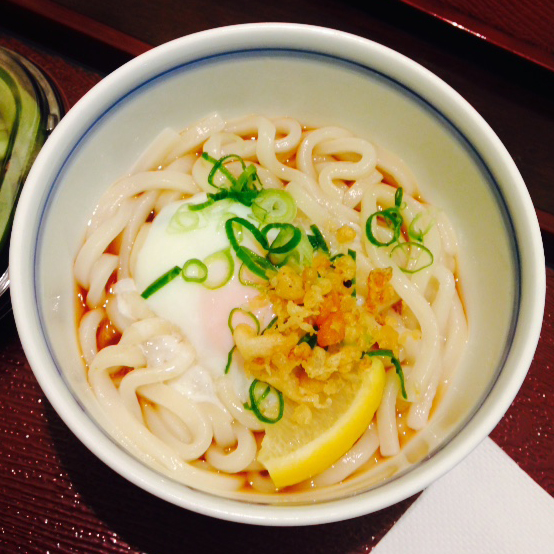 We each got roughly the same thing as last time. Lilian got a happy spam onigiri again, with a beef bowl. I ordered udon and edamame. I got the usual seaweed on top of my udon too. I love seaweed far too much.
The Chat
Lil said she had just bumped into an old high school friend, at which point I realised I forgot about half the people in my year group. Oops. (At least I haven't forgotten Lilian! Woot.) We mostly talked about the gym and other random things we had been up to. She had a bad day at work last Friday, whereas I had a pretty productive last week, but have been a bit slow this week. We talked about Christmas and other miscellaneous things. Also, our train ride home that evening was mostly ranting about that movie…
At some point I realised that jpcs (my colleague James) and Willix were in the restaurant too, so I said hi. Lil thought I was talking about a different James… too many Jameses on this earth.
We chatted on the phone a bit once I returned to work for the afternoon. I had won tickets to the movie Serena and gave the voucher to Lilian so she could grab tickets. Unfortunately they are not valid on Tuesdays because tickets are half price. This made zero sense to us because we would be saving less money and leaving them with more if we were seeing the movie on a Tuesday. Since we had already planned to see the movie, we bought tickets anyway. We spent a bit of time on the phone ranting and laughing about how annoying the situation was.
Edit: I still have my free ticket coupon, I am not keen on seeing that movie again, it would be good to get rid of the voucher ASAP… :p
The Selfie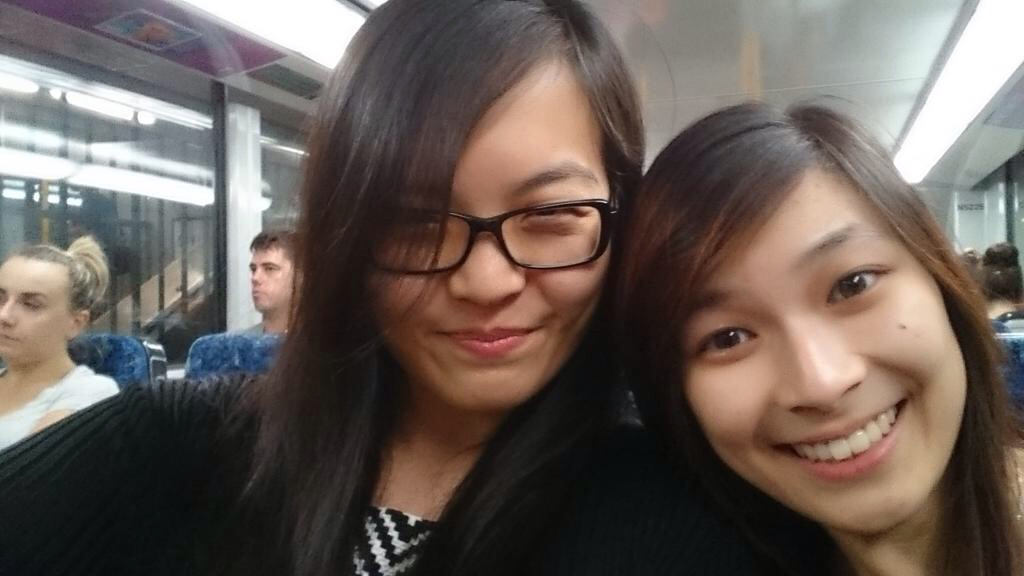 We took this after the movie! Oh man, the movie was so bad. I know I said I have low standards, but I didn't think this movie was very good. I no longer regret ordering a Venti-sized Starbucks Christmas Cookie Latte and needing to use the bathroom halfway during the movie. I don't really want to talk about the movie, but I wouldn't recommend it. It was really janky and there was not much character development at all. The first half of the movie was slow. It seemed like a romantic drama but the romance was very dry, very tame, and began a bit cliched. The "I think we should be married" pickup line was used.
The movie had some strangely funny bits in it where the acting was just poor. There were a lot of unnecessary characters that never got a proper place or introduction in the film. Lead actress Jennifer Lawrence barely got any lines, to be honest. The overshadowing/foreshadowing/whatever was awful. Apparently the movie is based on a book. I won't be reading that book, I don't think…
There was a lot of blood. Unnecessary blood, killing, and betrayal. It was very, very unsettling. Made me a bit sick to the stomach. Lilian and I were frightened, our reactions during the movie were practically comical. The guy next to us said he really wanted to offer us tissues at one point! I think we were just shocked by some of the scenes because they were too bloody and gory for us to handle.
Here are a couple of photos with a figure of Baymax from Big Hero 6.