Another ballet: Don Quixote
Happy Star Wars Day! We saw a guy with a lightsaber in the city today. And he was hollering something; not sure what.
Today, James and I went to see the ballet Don Quixote at the State Theatre with my old friend Dom and his friend Ivy. We had a great time and enjoyed the show.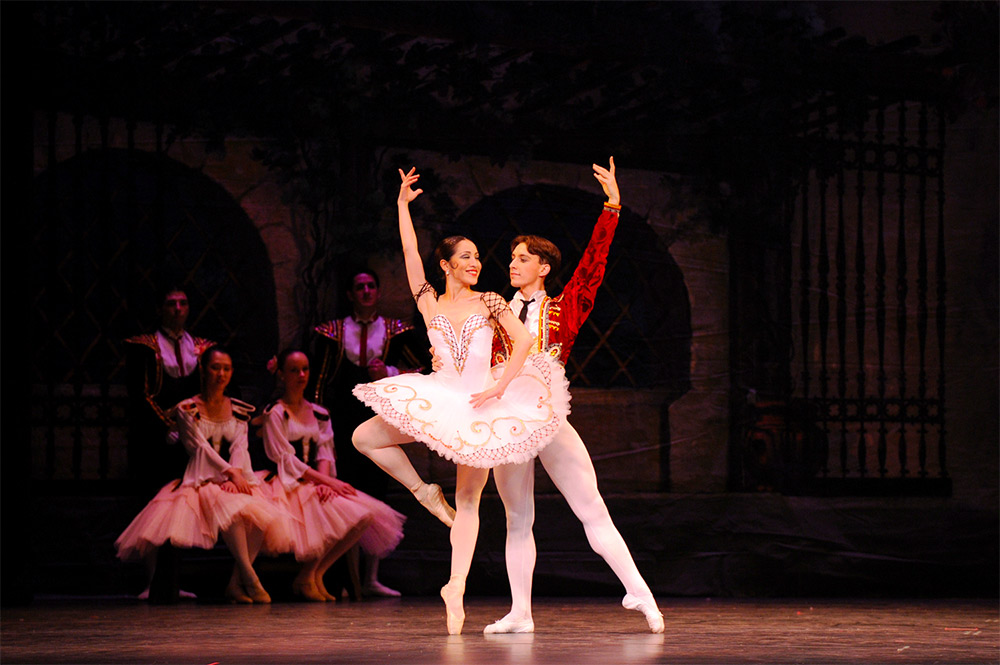 The one thing that bothered me was the lighting – I have only ever been to the State Theatre one other time to see Boy & Bear, and the lighting bothered me then as well. The audience is very in the dark, making the stage lighting really very bright. It kind of strained my eyes and made them water, and sort of had a really hypnotic effect. Just having the lights on the ceiling dim, rather than completely off, would have been a lot easier on the eyes.
But like I said, I did enjoy the performance. I didn't know too much about the ballet's background but I had seen a handful of promotions for it on television and on signage around the city.
It was very different to the previous ballet I saw (Swan Lake), as it was more fun and humourous. A lot of the music was more upbeat and vibrant.
I loved the costumes most; they were very extravagant and some of them had great detail. I was also, of course, impressed by the dancing itself. I marvelled at the agility of some of the dancers. One of them did about thirty pirouettes in a row and landed perfectly, and some of the dancers' footwork was noticeably precise.
I particularly liked that it was a matinée performance, so it wasn't incredibly late when we walked out, and it was generally nice to see a ballet in the afternoon. There was a bit of an annoyance when it came to scanning our tickets, which were just printed. But they didn't ask James or myself for proof of concession. Also, I am not technically a concession student anymore, since 1) I am not a student and 2) I am working, and there's no way I could be considered concession. So I kinda snuck myself a cheaper priced ticket…
Afterwards we went for an early dinner at Harbourside. James unfortunately got a really rank chicken schnitzel. It was just a warmed-up-from-freezer kinda deal. I chose Barramundi fish, knowing pretty well that it would most likely be served fresh. It was pretty filling!
Afterwards we grabbed coffee at Starbucks (well, I got a ginormous green tea latte) and headed home. James ate some noodles at my house, which were undoubtedly better than the chicken he refused to eat. :D
I've included a couple of beautiful photographs I found of some performances of Don Quixote. I think it is a ballet that is very technically impressive. Admittedly I didn't fancy the storyline, but I adored the dancing, and the costumes.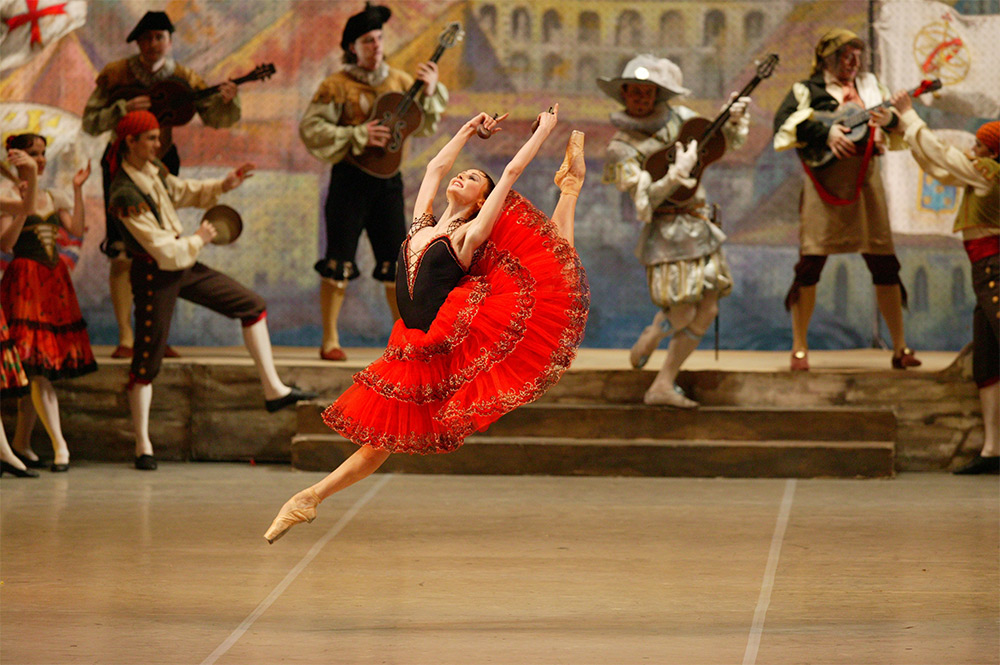 I've had a good lot of the week off work because I got a very bad sore throat and didn't want to make anyone else sick. Not to mention, it developed into a really nasty cold. I'm on antibiotics, and I think they worked. Initially, my doctor suspected viral pharyngitis, and I've had pharyngitis before (it sucks).
I have to admit, having a sore throat is one of the worst common illnesses to have. It's incredibly uncomfortable, feels nasty, hurts a lot, seems to get worse no matter what you do, and is overall just painful to have and wait out. I'm glad I've survived that, and that my cold is slowly going away.
I hope I'm sound for work tomorrow, because I also have my graduation ceremony in the evening for my Masters degree. :)