🏁 8 by 28: Checkpoint #3
I hope you are having a good start to the week! This is another update on my 8 by 28 goals, there has been some progress on some, but no progress on others.
🧗🏻‍♀️ Rock climb a level 23 wall.
📈 Current status: Level 22
There is no update on this; the last I climbed was a 22. I haven't gone climbing since my last Checkpoint, and when I wrote that, I hadn't climbed in over a month. So it has been some time. But Phuong and Geoff and I will be going climbing tomorrow. 🙏
💻 Finish my wardrobe app.
📈 Current status: In progress
I made a bit of progress here, but to be honest, I'm not feeling as passionate about this project as I used to be. Which makes me a little bit sad. I still like the idea of working on a small project, and although I was very keen about this one when I first started it, I don't think I've felt all that motivated with it.
👗 Buy no more than 15 items of clothing/shoes.
🚫 Current status: Failed
We are all aware that I failed this goal, but to hold myself accountable I am going to share the quotas I created for my spending this year. I revealed that I spent $3300 on clothes last year (which is unbelievable) and I want to work on spending a lot less than that this year.
Necessities (underwear, socks, etc.) and replacing damaged items: $450
Additional/new items (including second-hand): $450
Accessories (bags, jewellery): $500
Activewear: $200
So far my additional/new items quota has been reduced to $477 as I spent $23 on an orange top on the second day of the year. The seller had taken some time to get back to me despite me making an offer a few weeks beforehand. It's not a big problem, but I am motivated to make it to the end of this month – at least – without purchasing anything new.
I asked Nick and he said he believes I will spend about the same amount on clothing this year, again. It's not that I want to prove him wrong, but $3,300 is a lot of money, and I don't need more clothes, so I want to try really hard to make sure I spend far less than that this year.
🏋🏻‍♀️ Bench press 45 kilograms and deadlift 100 kilograms.
📈 Current status: Bench press 45kg; deadlift 80kg
Last time I reported that my bench was at 42.5kg – I am very pleased to let you know that I have achieved 50% of this goal and bench pressed 45kg for 3 reps last week! 💪 I am hoping to keep it going strong. Now that I have reached my goal, rather than push the weights, I'm going to focus on getting my form perfect up to that weight.
I said last time that my deadlift was at 75kg – and I am so happy to say that I have progressed to 80kg! I am getting stronger and feel that I can deadlift 70kg confidently, whereas a few weeks ago it was still a bit of a push.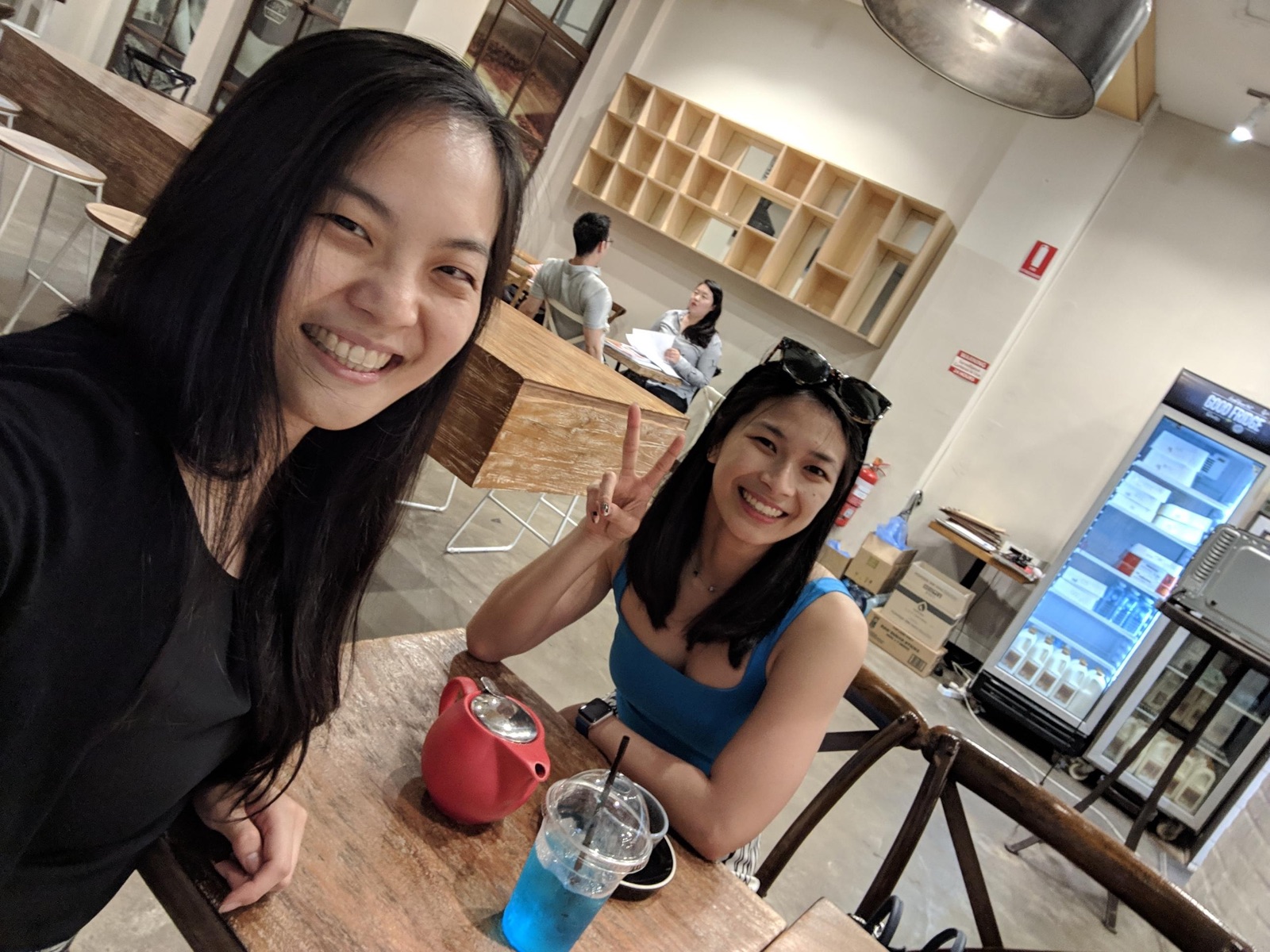 💰 Save $15,000.
📈 Current status: ~$1,000
I put aside $1,610 into savings since my last update (about a month ago), but a portion of that was trying to catch up to the amount I had already saved up when I cerated this goal.
I was trying to save $399 a week in December, but due to bills I had to pay this month, I could not save that same amount of money this week. I will still keep saving as much as I can and I am doing my best to avoid spending money when it's not completely necessary.
I have also listed a handful of clothes on Carousell in the hopes that I will earn a bit of extra cash. It hasn't been too successful so far, but I've had some interest, and I did sell a sweater for $35. I have been wanting to sell my DSLR camera as well, but I keep putting that off.
📚 Read 20 books.
📈 Current status: 6/20
I finished reading The Art of Racing in the Rain by Garth Stein, and I am currently about 60% through The Immortal Life of Henrietta Lacks by Rebecca Skloot. It is such an interesting book, and though it's non fiction, it's as compelling as some great novels I've read. When I've finished that, my total will be at 7 books.
🗣 Submit a talk proposal to an international conference.
✅ Current status: Completed
📸 Take 50 pictures of different locations outside of Sydney.
📈 Current status: In progress
I've still made no progress with showcasing these photos anywhere yet.
---
In all honesty you can tell I'm just losing it with some of these goals, and I suspect the same thing happened around this time last year with my 27 by 27 goals. I'm very much of a short-term goal person with what I like to call a "long term vision". I don't really create long term "SMART" goals because it does not motivate me nearly as much as smaller ones.
I will likely do a checkpoint each month until the end of this, but I think I've very much decided that I will not create another set of goals revolving around my birthday.
Follow the tag #8by28 on my blog for more updates on my goals.