define: shindig
To celebrate my birthday last Thursday (29th), I had a little birthday dinner on Friday. Sure, it was over a week later, but hackathon at work got in the way, as did lack of sleep and enthusiasm. Good thing I knew about hackathon well in advance. I had been wondering whether I should have a party or just a small gathering. After much thought, I decided to have a dinner at The Dip in the city. I've been there a handful of times, mostly for photographing a gig at the GoodGod danceteria. But I found that I like The Dip's food, and they also have vegetarian options, and naturally there is a bar…
Actually, yeah, it turned out really awesomely.
My invite was a bit rubbish, but as Fern said, was "exactly me in invite form":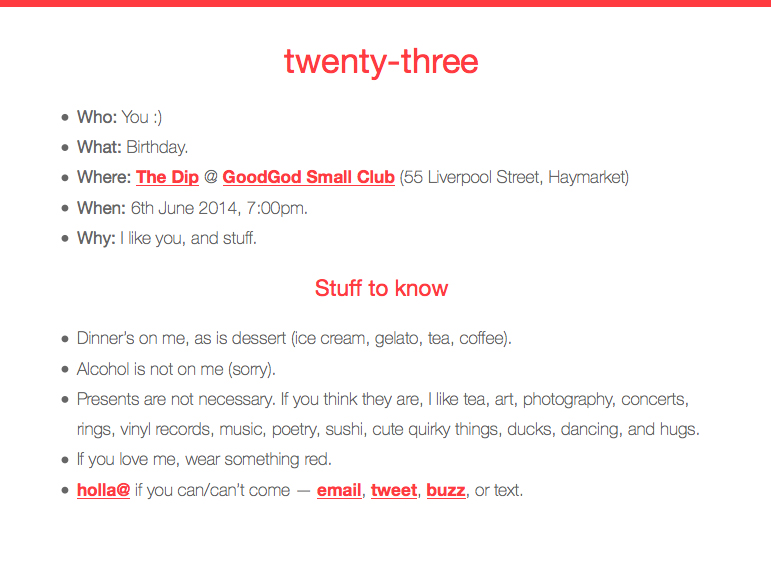 The reasoning behind trying to get everyone to wear red is simply because it's my favourite colour. I would have come up with something more creative if it was a giant party with lots of people. But I think wearing a certain colour was enough to add a little something to the mix. I wore red pants and my stripy red jumper à la Where's Wally/Waldo.
It's really no surprise that I chose to make an invite that was a website, with all the links linking to my email or telephone number and any relevant places. I just realised I left out the Google Maps link that I told everyone existed… oops. Emily was even a little amused that the website was responsive (of course) and mobile-friendly. She also kept referring to it as a birthday "shindig", which had me more amused.
According to Oxford Dictionaries, shindig is defined as (yes I am really going to do this) "A large, lively party, especially one celebrating something". It turned out to be a lot more lively than I thought. I think there were about sixteen people altogether – fifteen, sixteen, I sort of forget now.
I'm not usually one for noisy parties, or parties, and I insisted on calling this a birthday dinner, but I suppose it turned out to be a party somewhat. I didn't take any photos apart from a ridiculous selfie of me, Brandon, Tris, James and & Dylan at the train station on the way home, but it was a great night.
I shouted everyone dinner, and a few of them enjoyed some drinks, and it was good to see a giant handful of my friends getting to know each other when they had not met previously. I had a handful of friends from work, my friggin awesome brother Brandon of course, some friends I know from university, and of course my high school friends. It was an animated bunch, to say the least. I think it helped that the place had music playing and it was a little noisy because of all the chatter everywhere, but I did a quiet birthday dinner for my 21st and it was good to change things up a bit.
Fern gave me a cactus candle and said every time I light it, a little bit of his soul will come out and protect me (or something like that). It's the cutest!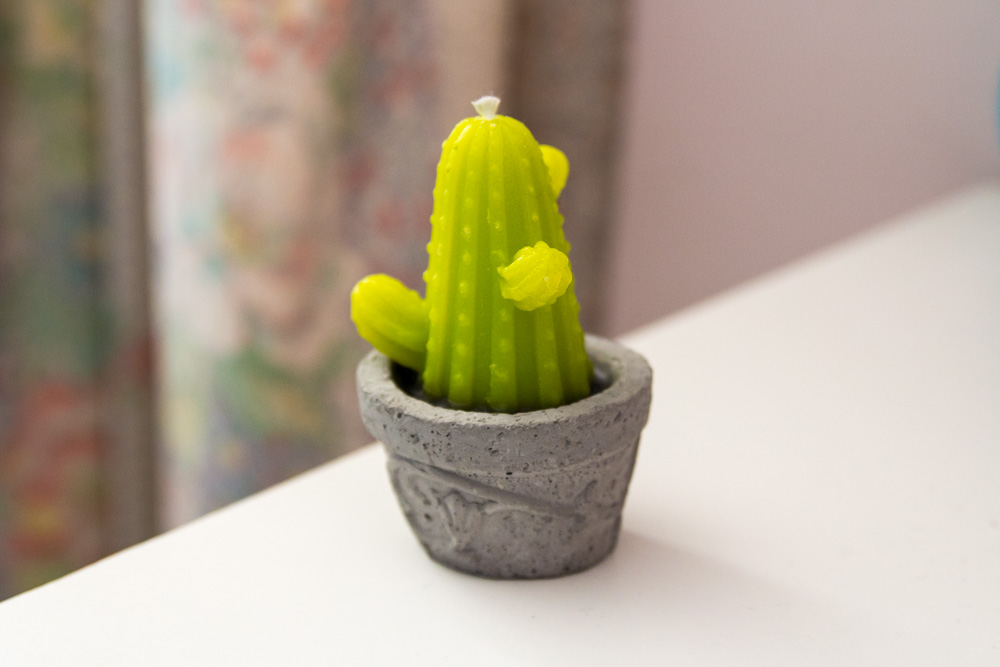 I said that presents were not required, but a few people gave me presents anyway, or gave me them last week. In fact, my design team tricked me into having a meeting and turns out they had a cake for me. Emily and Blake for me a giant reflective jewellery box to fit my insane amount of rings. Which I really needed, so thank you guys! XD Lilian gave me tea and The Book Thief DVD, what a perfect combination. James got me a giant 32GB SD card last week, which was also something I really needed. And Dom & Ivy got me a polaroid camera, which I'm sure (and I'm pretty sure he is too) I'll have a lot of fun with.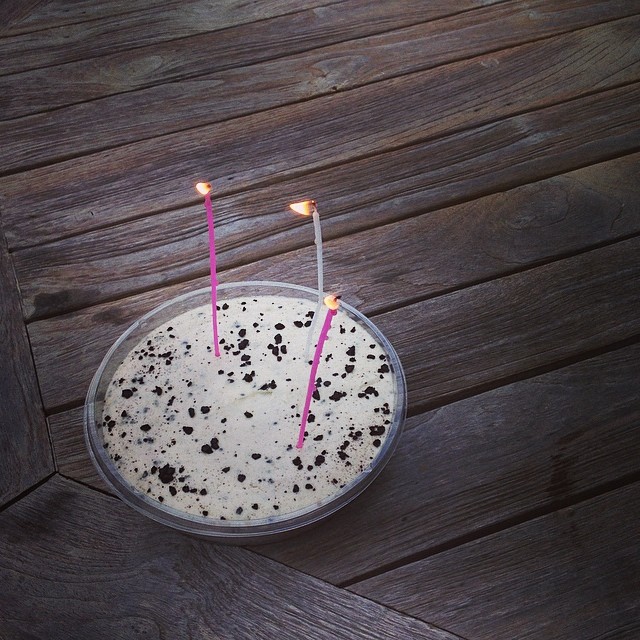 Tris ordered the one hot dog he hadn't tried yet – the Lev's Dawg. I remember him having pretty much everything else on the menu, including sharing nachos with me that one time we went to see Hey Geronimo and it had rained like crazy.
James had ordered a really quaint drink. Actually, it was gross. But he had no idea what it actually was because he bought it at random. It tasted like mint. Jimmy and Emi shouted me a vodka sunrise (yay!) and insisted I have a shot of sambuca. Because I like licorice, the licorice taste was strangely comforting.
We walked down to Passionflower for ice cream, though I didn't have any cash on me and they only accepted cash. A handful of my friends were happy to buy their own ice cream. I insisted that Jimmy not buy me an ice cream, but he and Blake were trying to coerce my favourite ice cream flavour out of me. I kept saying I didn't like anything and that I hate chocolate ice cream. Tris wondered for a bit, saying, "What is your favourite ice cream flavour?"
Blake said, "Come on, this is Day One Georgie stuff, what is her favourite ice cream flavour?"
I laughed and said, "I don't know actually. I don't really have one."
"I bet she's a vanilla girl," Jimmy exclaimed, and I realised that he bet right. Vanilla ice cream is certainly one of my favourites. I'm boring like that. Though I knew that among the rainbow and melon and coconut and pistachio flavours, I surely liked something else…
After Jimmy ran off to buy me ice cream, I said to Tris, "Hey! Cookies and cream, you idiot. That's my favourite ice cream flavour."
"That's my favourite ice cream flavour, I didn't know it was yours."
"Oh of course it's mine too."
I correctly guessed that Fern got rainbow and coconut, even though the rainbow only looked pink and yellow and not really rainbow at all.
Outside, we just chatted as we ate our ice cream and I did the hustle, much to everyone's amusement, until the group got smaller and smaller as everyone headed home. Thank you to all you glorious people who made a not-really-a-shindig a shindig after all. ✌️