I said yes! 💍
If you follow me on Twitter or Instagram, this might not be new news to you… :) Ten days ago, we arrived in Varenna, situated on Lake Como in Italy. In the afternoon we arrived, we visited Villa Monastero, a pretty villa with many stone features where we shot my last Fashion Friday. It was somewhere near the end of the long villa that Nick got down on one knee and asked me to marry him, and of course I said yes. 😍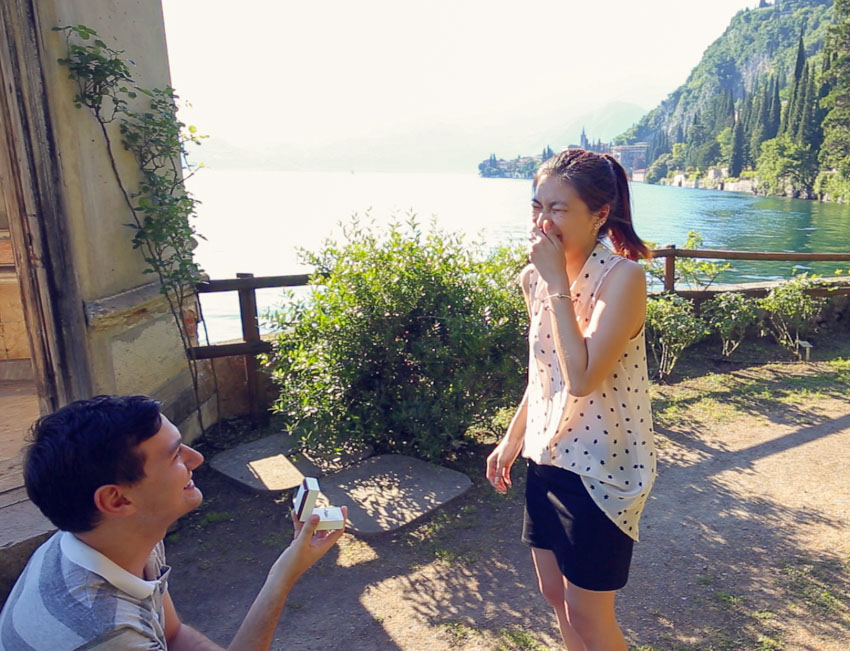 The photo was the best moment in the video, I looked like I was laughing at other moments. This was the one where I looked most like I was actually crying and surprised.
I wasn't really expecting it at that exact moment, though I did know it was going to happen at some point. We had talked a lot before about marriage, a lovely wedding, and wanting to spend our lives together. I didn't know what the ring looked like either, though Nick knew I liked square-shaped diamonds better than traditional round ones.
Nick actually recorded a video on his camera and I had no idea. The camera didn't have any kind of flashing light or indicator. He had set up his camera on his tripod but I didn't think he was up to something. I even made a bunch of silly model poses while I was standing in front of the camera and he was adjusting the settings. I know he brought the tripod because it was new and he hadn't used it yet, and he wanted a photo of us that wasn't just a phone selfie.
In hindsight, I think it happened perfectly, because we were completely alone at the time it happened. It says a lot, I think – many times, we have been in situations where things worked out perfectly. ☺️ In fact, almost everywhere we've visited on our trip, our hosts or friends have said, 'You're lucky, last week it was raining'. At the villa, two couples circled the area while Nick was taking photos, and they reached the end and turned around in a matter of minutes. We had a bit of time alone. A man and a boy (might have been his son, but the man looked old so possibly his grandson) even snuck into the grounds over a nearby fence so that they could go fishing in the area – but only after Nick had already proposed.
I'm really happy with the ring that Nick chose, it had to be custom made for my tiny hands! It's just beautiful and I feel like it really suits me. And I know that there are a million ways one can propose, but I loved the way Nick did it. It was very special, nothing too over-the-top, nothing too public, or silly, or stringing me along with a bag of tricks, it was just really lovely. :)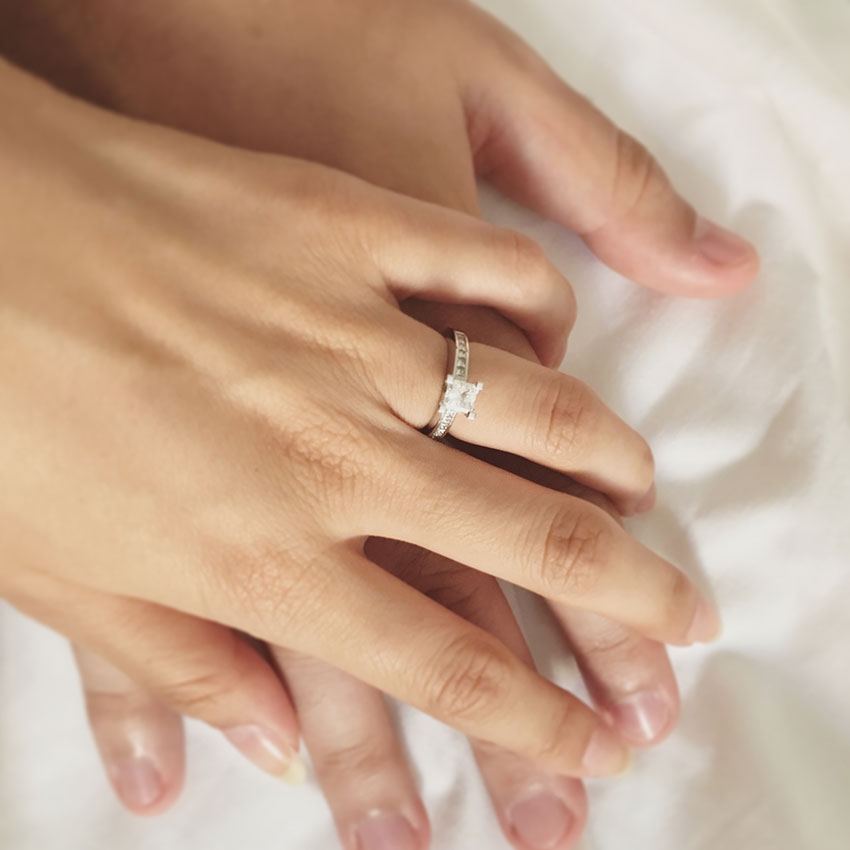 We've already talked a bit about wedding plans, but for now we are just enjoying our holiday, and there is a lot that will happen once we get home. Our number one thing is not rushing anything and making sure we are happy, which we most certainly are at the moment. :D