Vieuphoria: The Smashing Pumpkins, Live
I honestly never thought I'd see the day when I'd see one of my favourite bands – ever – live. Sadly, the Smashing Pumpkins aren't like they used to. I loved the old lineup, but like my friend Dylan told me, there's no way I'm going back in time to see the old lineup… so I might as well see the band with the new members, right?
Maybe I loved the band so much back in the day, in the 90s, when they had their biggest hits. Maybe I love their old stuff more than their newer stuff. Maybe all along I was just hoping that during the night they'd play some of their old stuff.
Frontman Billy Corgan said that fans shouldn't expect much of the old stuff. Still, as a fan, I kept hoping. Of course, there was no way they were going to play a bunch of their B-sides, or their less popular songs that I loved like Try, or Go. There was also no way I was expecting Go to be played at all, considering it was sung by ex-guitarist James Iha, and he's long moved on to bands A Perfect Circle and Tinted Windows.
But what can you do? Corgan's the whole brainchild of the Pumpkins, there's no denying that.
There's no denying that it doesn't matter that you've got extra belly fat and you're five years shy of fifty and have no hair on your head – if you have talent, people love you. And people loved Billy, and still do. He's taken an amazing band through two decades, and has talent that echoes to people of many generations.
So many people were at the show last night (well, it's past midnight now, so the date looks wrong but it was on the 31st July). James and I watched Wolfmother, who started mighty early. They were the only support band and I think people were bored… for they were really spread out on the floor, just having drinks. Eventually I convinced James to walk towards the middle (oh I'm evil, I know – James doesn't quite like being in the pit) after he whined about me not getting tickets for seats. James, there is no way I'm sitting down at a Smashing Pumpkins concert! /hehe
I spotted a sea of heads of shorter people, and we soon found ourselves there. I got a good view for most of the show. I didn't find this out until yesterday morning when I saw Billy's interview on the Morning Show, but they were going to project images on this massive globe.
I know you're laughing at "project images on this massive globe" but honestly, there is no way I can describe it… so pictures will have to do.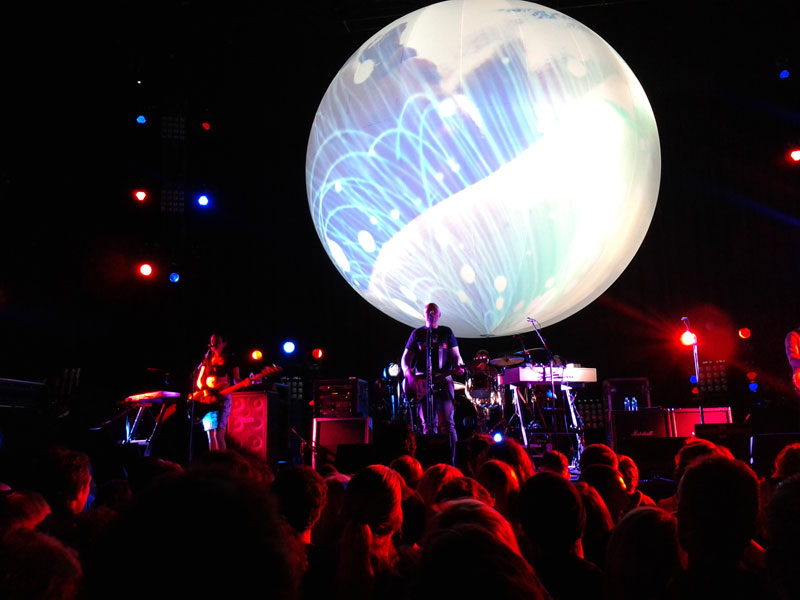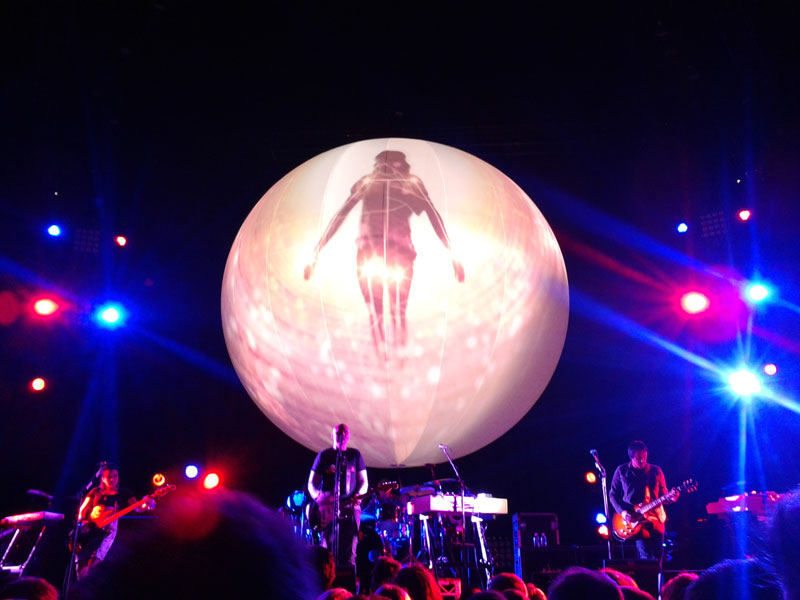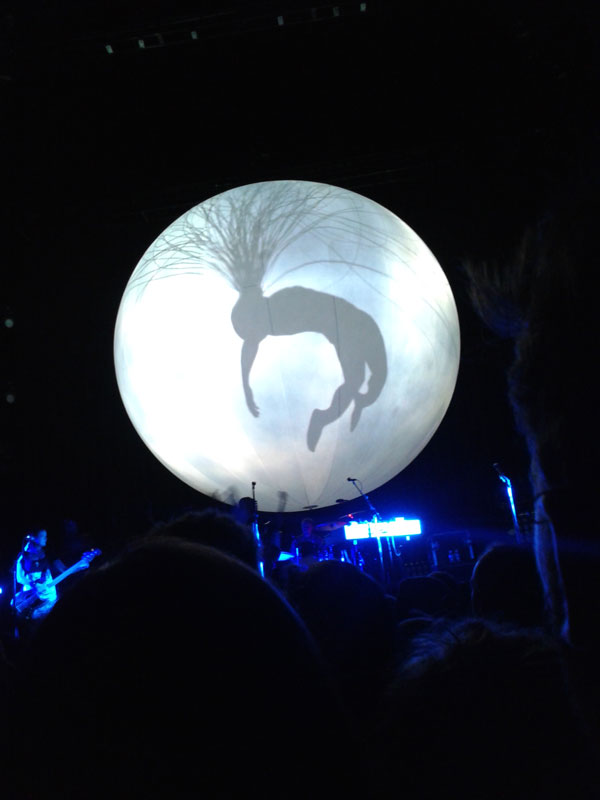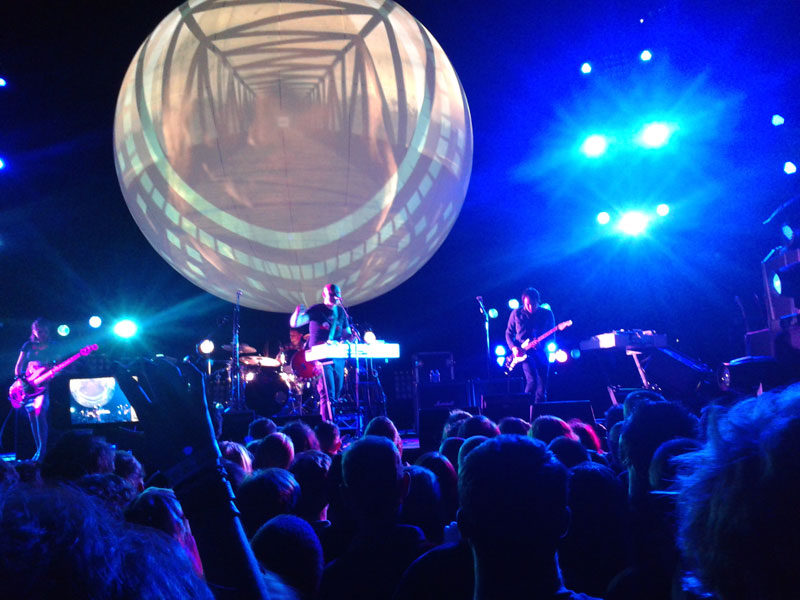 It was amazing.
Amazing.
When they played Tonight, Tonight, I just cried. It was beautiful. Never did I think they would play their old hits, especially that one. I had no idea.
No 1979, but hearing that, hearing Today, Bullet with Butterfly Wings… hearing Billy Corgan sing "you will always be my whores" when he sang Ava Adore… I didn't think I'd ever see the day.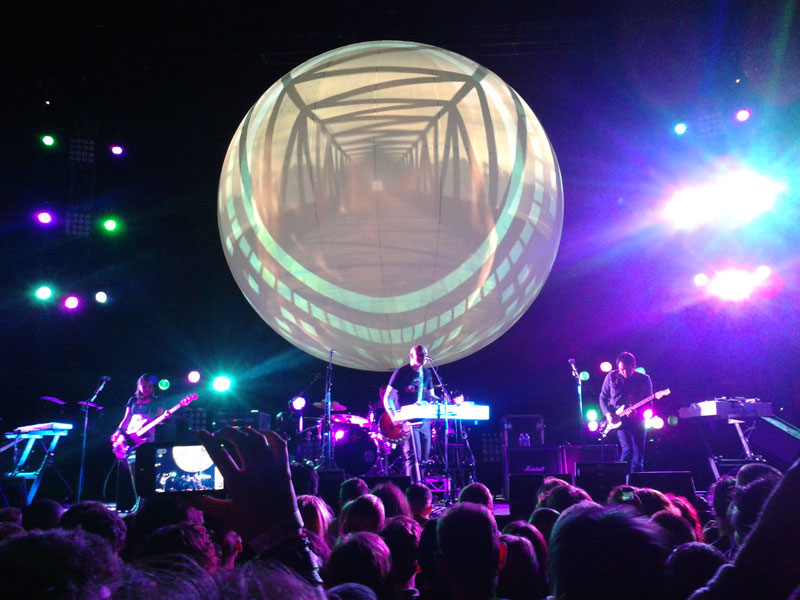 The crowd was wonderful. Being a whole year since I saw Avenged Sevenfold, I was freaked out that I'd be squished in the pit or something. But the crowd was great – so many nice people. People would ask if you were alright and if you could see; they were considerate and let you walk in front of them if you asked, and you were helped up if you fell down. I didn't know what to expect from the crowd. Just since someone died at a Smashing Pumpkins concert many years ago and the band was anti-mosh… I felt like there would still be some nasty rebels in the crowd.
I was wrong, of course.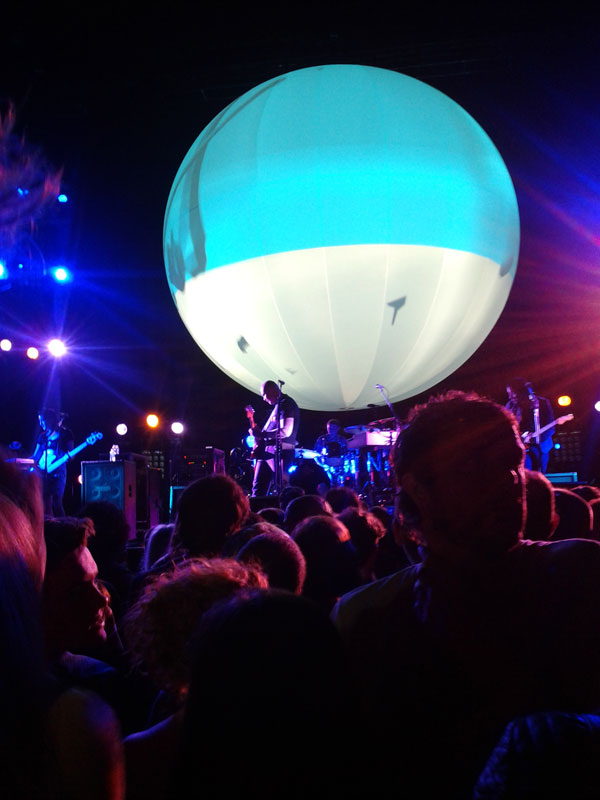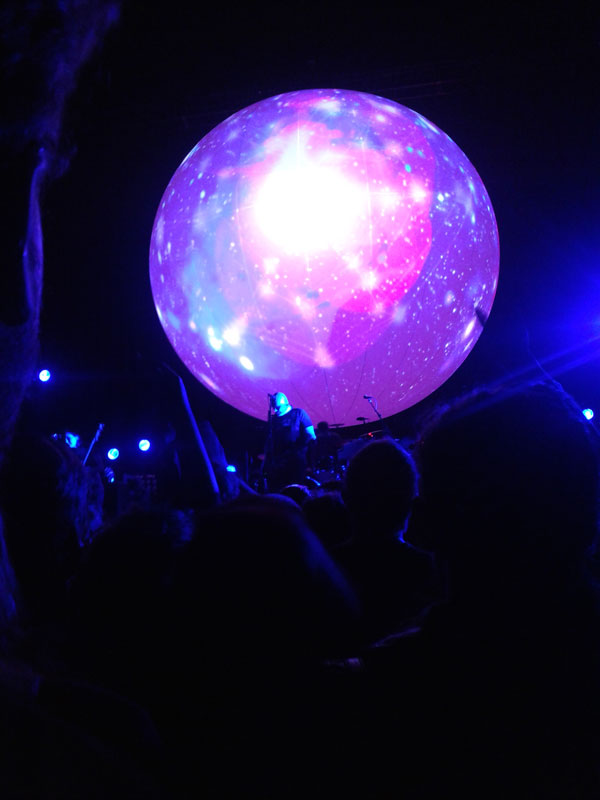 Lucky people who caught Billy's guitar picks and that person up front who got his autograph.
Nicole (the bassist) is so pretty. Jeff, you're probably not the new James Iha… but you're fucking awesome. I wish people screamed your name instead sometimes. Actually, I wish I had screamed "Jeff" over all the people who said "Billy". Aw.
I can't believe Mike (the drummer) is 22. Dude, I am jealous.
Billy Corgan, I might have said you were arrogant, but I still love you. You're an inspiration to all.
James, next time I'm making you come up front with me. XD But thank you for coming. I'm glad you enjoyed it more than you thought you would. ♥️