Tulip Time
Oo wee oo, I look just like Buddy Holly, woah-oh, and you're Mary Tyler Moore. ♫
I'm currently on a Weezer roll. It's one of those times when you go through your iTunes library and find an artist from whom you only have a few songs. This was the case with Weezer. I'd heard of them, knew what they looked like, heard of all their albums, but never really listened to more than a few hits, mostly those on their first self-titled album (the Blue album). So my latest obsession is this four-piece from the USA, who are apparently touring Australia come January, and it'll be their first visit here in sixteen years. Already, I want to go, but the only seats left are far from the stage.
I've learned from experience that I don't really have much fun seated at a concert/show. I feel like I enjoy myself more if I'm standing. I guess there's also the issue that tickets are really expensive – as in, $120 expensive. Which is about how much I'd pay for an opera, and those tend to be pretty damn majestic.
That said though, James thinks Weezer won't be here again until 2028 at this rate, and you never know if they'll actually be around then.
Don't you just hate it when you never know if bands will split or not? I can't tell if it's worse when you see it coming.
I saw one of my favourite bands Jebediah on Friday night. I only found out about the show that morning, so of course I flipped out when I found out I didn't have my camera with me. I actually went all the way back home during my work break, to pick my camera up from my mum (who kindly brought it to the train station closest to home), and then went all the way back to work.
Just for my camera. /bash It was a free show as well, so I couldn't not go. The band also said it would be their last show in a really really long time, and I couldn't help but feel sad. In 2010 they had a wonderful album and toured for an entire year and had sideshows here and there. I didn't know what to think… Jebediah have been around since I was four years old, with the same lineup, and even took a four-year break, but came back.
The show on Friday night was wonderful, and they played all their classics as well as some of their newer hits. Again they said it would be their last show in a while, and I hope they weren't foreshadowing a split or the end of the band. That kind of shit burns like crazy. I'm hoping, just hoping, that "a really long time" means only a couple of years, that they're still writing music and so on.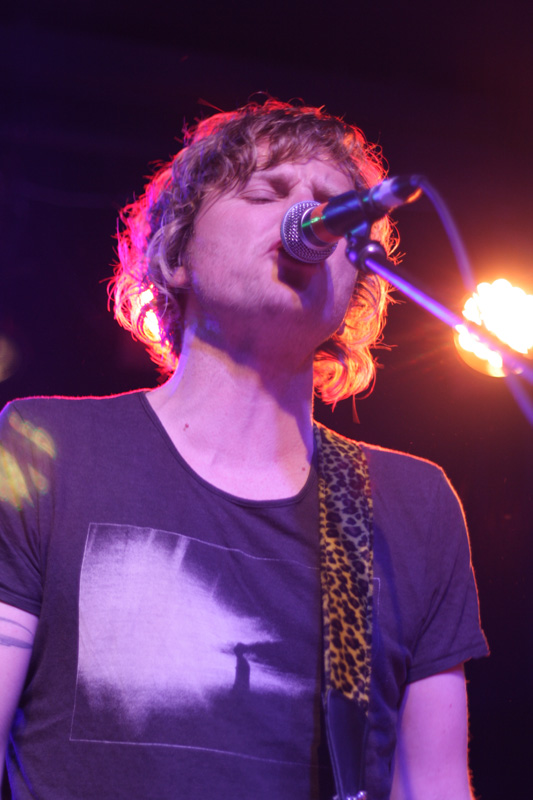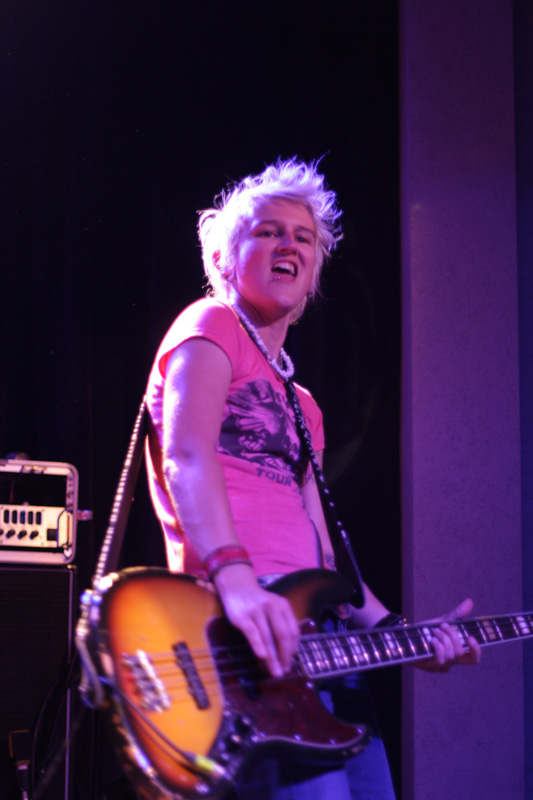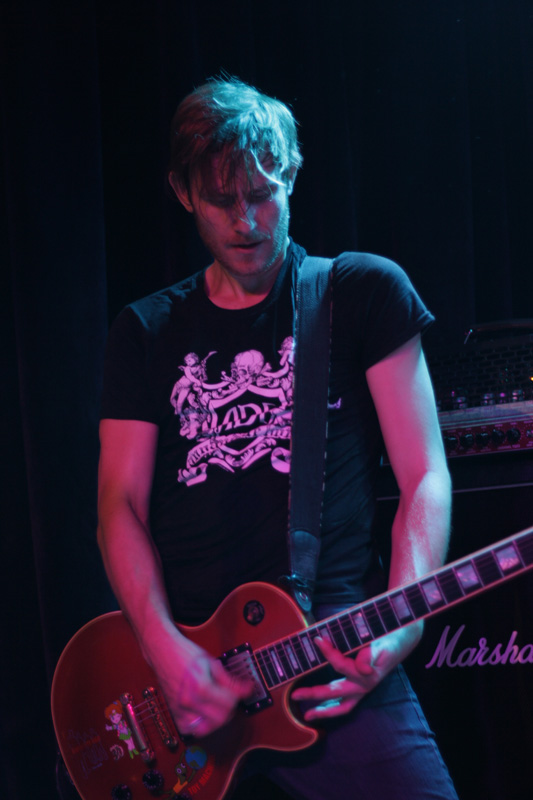 I got to hang out with Lilian on Saturday – can't remember the last time I saw her before that, but we had a great time browsing books in the bookstore, going through her photos from her trip to Hong Kong, as well as taking sticker photos in the photobooths and going out to eat. /bounce We had crepes, which Lilian hadn't had in a while because she rarely visits the city area. I work and study in the city area so nothing is new, but I know lots of places Lilian doesn't know about now. XD
Lilian also took me to this place called Extreme Gelato where they make you gelato with dry ice. It's pretty cool, not to mention it tastes great, as well as being very filling but healthier than ice cream. /drool I also had Chatime tea, which is one of the bubble tea franchises around here. It was the first time I tried it and I hadn't been sure about it because I had always bought EasyWay bubble tea. I think Chatime tea is more tea than sweetness, so it seems healthier as well.
Yesterday, James and I went to Bowral for the Tulip Time festival. It took us two hours to get there by train. He picked me up at 7:00am to get to the train station in time for our train. We parked at the shopping centre nearby because I was unsure about parking near the station. We ran down the carpark ramp, afraid we would miss the train. Running down the ramp was hilarious because it was so steep and my shoes slapping on the concrete sounded like laser chops. Hahahahaha. Later we found out there is a carpark near that train station, but I guess it tends to get filled up on weekdays so people often tell me that they park in the shopping centre carpark.
The train ride was not bad – it was lovely once we got to the southern highlands area and saw horses and cows outside, and the land was lovely and green. /faw It was a beautiful view! I managed to finish reading Fang by James Patterson during the trip, and James kept mocking me for reading a piece of sci-fi teen fiction that seemed to make no sense. He kept peering over at my iPad and reading as well. I need to read an easy-read book every once in a while! /pow 'Sides, James Patterson is not so bad.
When we reached Bowral we got a little lost so James had to use his GPS to find out where the festival was. We realised it was in a little park, which was actually kind of small. We spent a good two or three hours there, taking photos of all the tulips and browsing the stalls that were there. We ended up buying some fruit jams and marmalade in funky unique flavours.
Later we ate some scones and had some natural apple cider. It was really lovely spending some time in a place far away from Sydney. I guess people recognised we'd travelled far because I was wearing my university hoodie (that says Sydney on it).
All the tulips were really lovely and there were so many different colours! I don't think there were any blue ones, but there were some lovely purple ones. Some of the white ones had ragged edges on the petals which were really beautiful.
Ending the day, we visited some antique shops around the area and an odds-and-ends shop with some weird and quirky items, and then ate crackers and jam on the way home. /eee