Things I Miss: Paper Dolls
Does anyone else remember paper dolls? I remember buying paper doll books when I was younger. The dolls were literally just sheets of card, sometimes with a foldable tab at the bottom for it to stand on the table, and without any of the paper clothes, was just a girl in underwear. I remember most paper dolls being nice designs, watercolour-paint style, rather than being exceptionally cartoony. They were well illustrated.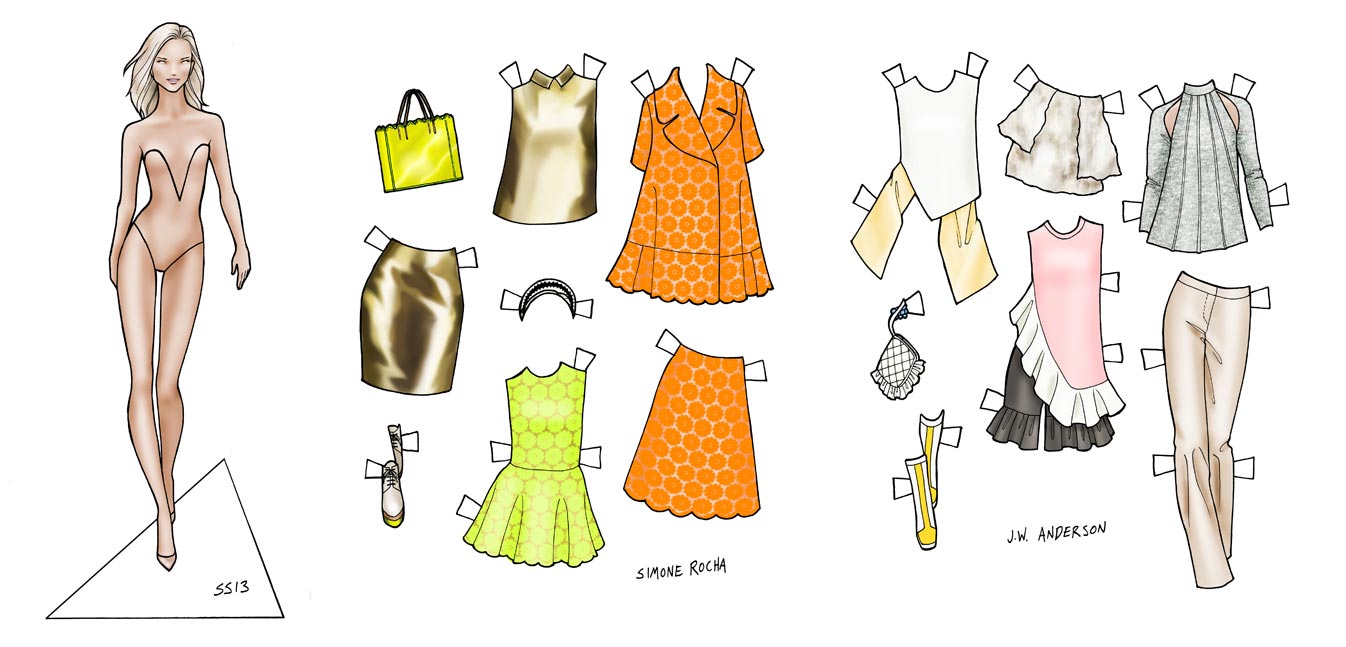 Clothes for the doll were just paper or card with tabs that stuck out on the sides. The clothes were illustrated so that they would fit perfectly on the paper doll if you were to cut them out and place them on top. Over time I think that the clothes became perforated in the paper doll books, so you could easily tear them out, rather than having to use scissors to cut them out. The tabs were to be folded behind the paper doll when you placed the clothes on top of her, and they were not supposed to easily come off.
Some paper dolls were made black and white, so that you could colour in the clothes however you wanted. I think headwear was also fairly limited, because the head was usually a bit dainty and it was hard to fold things on or over.
I once got tired of the clothes blowing off because the tabs were not strong enough once you folded them behind the doll. You could have bought some blu-tack to stick the clothes on the doll more permanently, but still temporarily.
I was such a huge fan of stationery and being creative, and I had loved doll houses when I was younger, so the era of the paper doll is one that I remember quite fondly.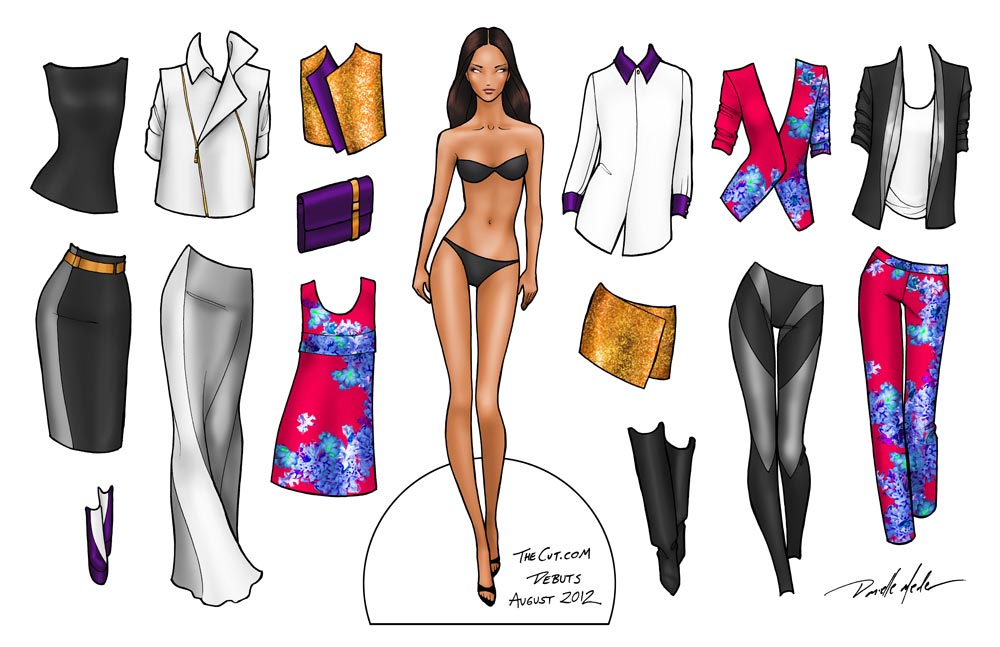 What I discovered while burying myself in a piece of my childhood was fashion illustrator Danielle Meder, who also creates elaborate paper dolls inspired by the latest fashion trends. I have included some of her work in this post because I think it's very lovely coming from her point of view. I can see how it would come in handy in the fashion industry. On her blog, she says "The finished dolls were printed on magnetic sheets and laser cut with incredible accuracy. The results were the most beautiful physical renditions of my paper dolls I've ever touched."
I didn't even think of translating the notion of paper dolls to magnets, though I am pretty sure they have existed for some time and I had just forgotten about them. I am sure they would be, or are already, popular with younger girls who are not ready to work with paper yet – playing with magnets on the kitchen fridge. Bring paper dolls back to life! :)