The James & Georgie Pie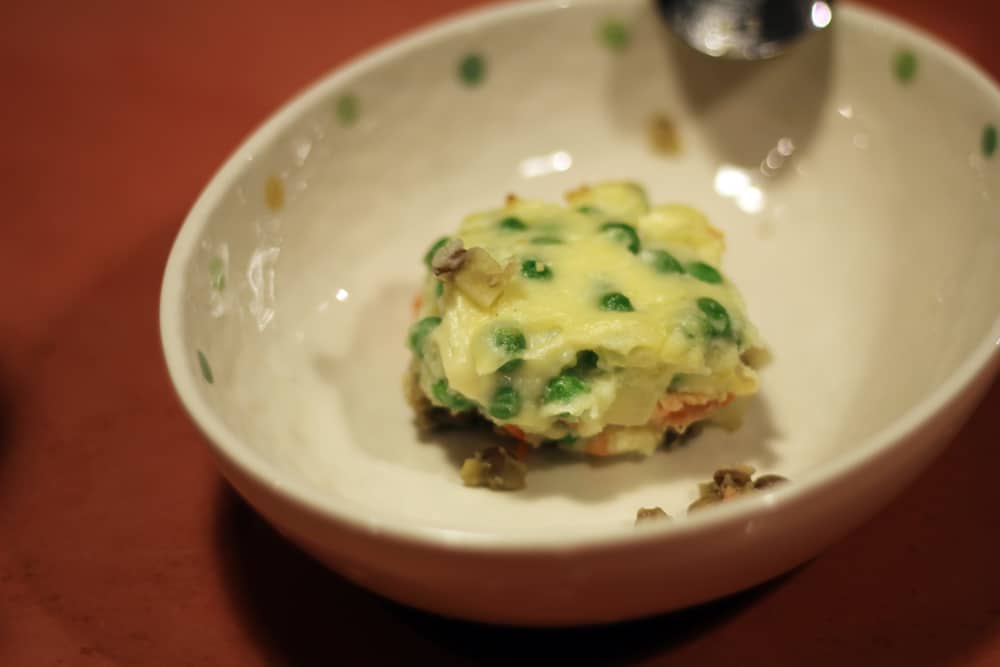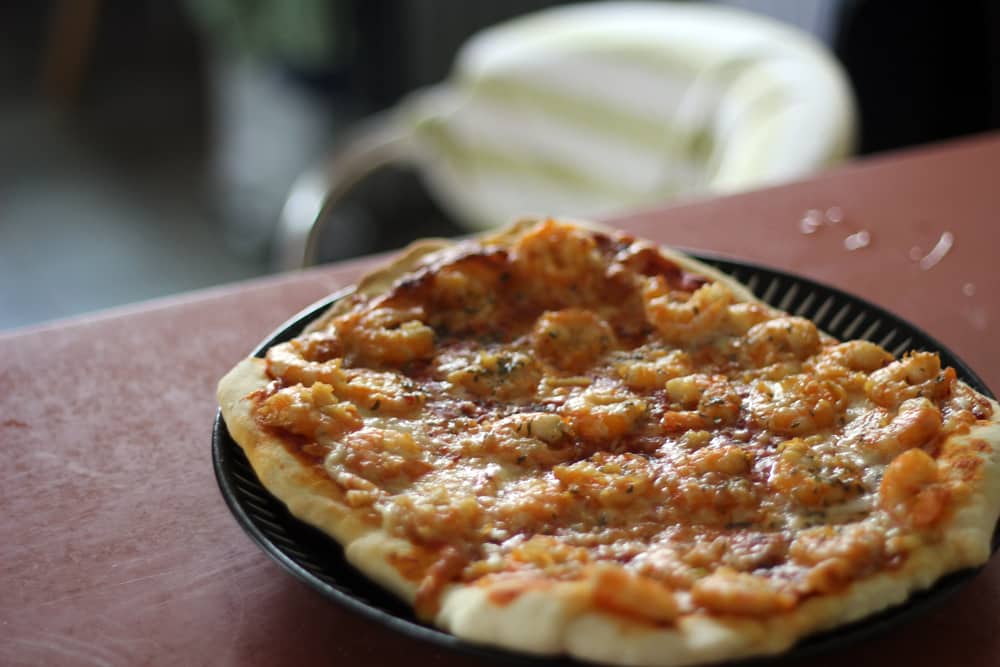 Over the weekend I went to James's house and we cooked again. Last time our ravioli came out really crap. Yesterday we decided to make pizza and some kind of shepherd's pie. In the morning, we went to the supermarket and bought supplies — some cheese, some salmon, some frozen peas, some ice cream, some prawns… just your regular ingredient shopping, nothing spectacular.
James and I don't usually follow recipes. We sort of taste as we go along. This has happened since we made some really horrid tuna cake things last year (or was it the year before? I did vow never to speak of those again…), despite following the recipe to a T.
We decided to make garlic prawn pizza and bianca pizza. I am sad to say that the bianca pizza turned out pretty bad because we used slices of potato which didn't cook all the way through. The rest of it, though, the mozzarella and ricotta cheese that we added, and the pizza sauce, was well done.
We made the pizzas from scratch. Last week it was fun rolling all the dough for our salmon buns, so this week I was quite used to rolling with the rolling pin. We began with the garlic prawn pizza. Peeling the prawns was kind of interesting, even though it's a tedious and dull job. After cooking the prawns with some garlic (we had about half a kilogram of prawns and nearly a whole bulb of garlic), they were so delicious that we could not resist eating some before we put together the rest of the pizza. It turned out to be more of a rectangle/square than a circle but that was okay. Our base was just pizza sauce and cheese, and then we put the prawns on top.
Since we had some garlic "sauce" left, we spread that evenly in the gaps in the pizza. There were some prawns left, even after covering and spreading the surface of the pizza evenly, so we ate them. :P We garnished it with some rosemary. The pizza took about fifteen to twenty minutes to cook.
Oooh it was scrumptious.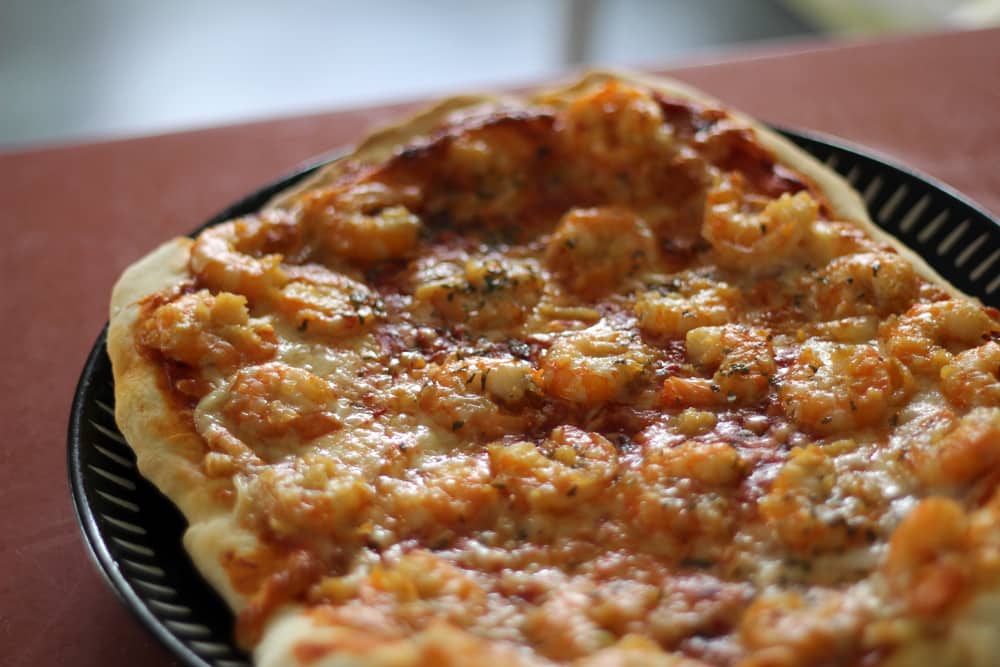 After watching the funny b-grade film Away We Go, we decided to make shepherd's pie. Our idea of shepherd's pie was really vague… so we decided to just call it vegetable pie, with some smoked salmon. It was my idea to bring along my red and green lentils, for I had them sitting in the cupboard for weeks and I hadn't cooked them.
From bottom to top, our pie had the following layers:
red and green lentils, cooked until a little crunchy (I hate mushy lentils), mixed with onion
sliced carrot pieces
atlantic smoked salmon (these sort of filled the gaps between the circles of carrot)
peas, generously mixed with mashed potato
grated gouda cheese sauce (we made this ourselves with basic ingredients) — not too cheesy, spread on top with peas scattered throughout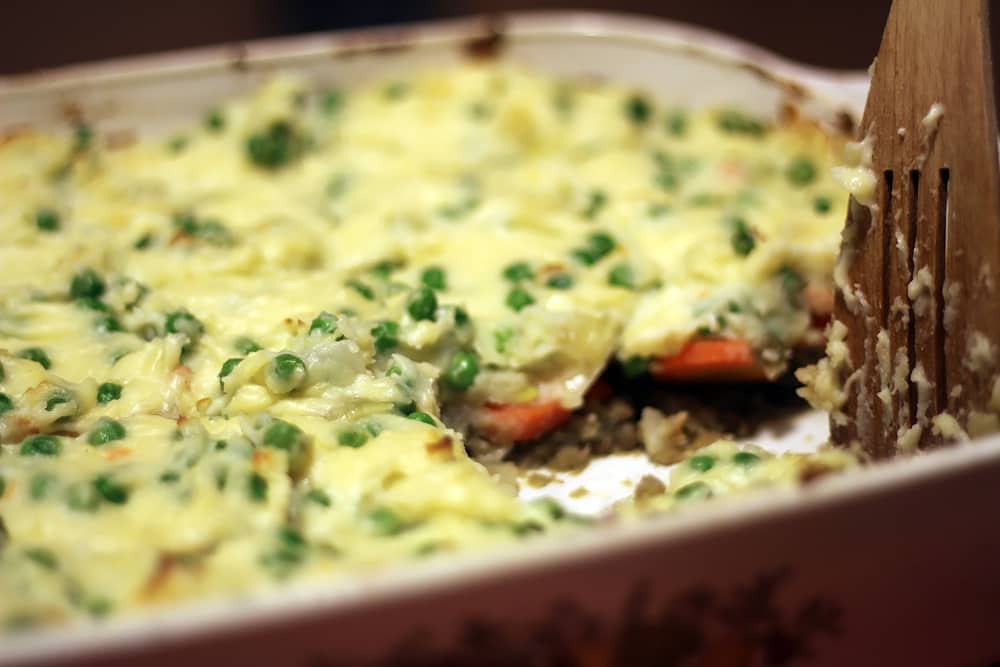 All the ingredients were half cooked before we layered the pie and put it in the oven. We boiled the lentils and the peas and the potato. It took about twenty minutes to fully cook by baking in the oven — we waited until the top was slightly brown. The pie was sort of falling apart when we cut it into pieces and served it. It wasn't gross or anything, it just wasn't firm because we didn't have a lot of firm ingredients. It was, however, a success and made up for the fail bianca pizza.
If the look on James's face doesn't say this is yummy, well…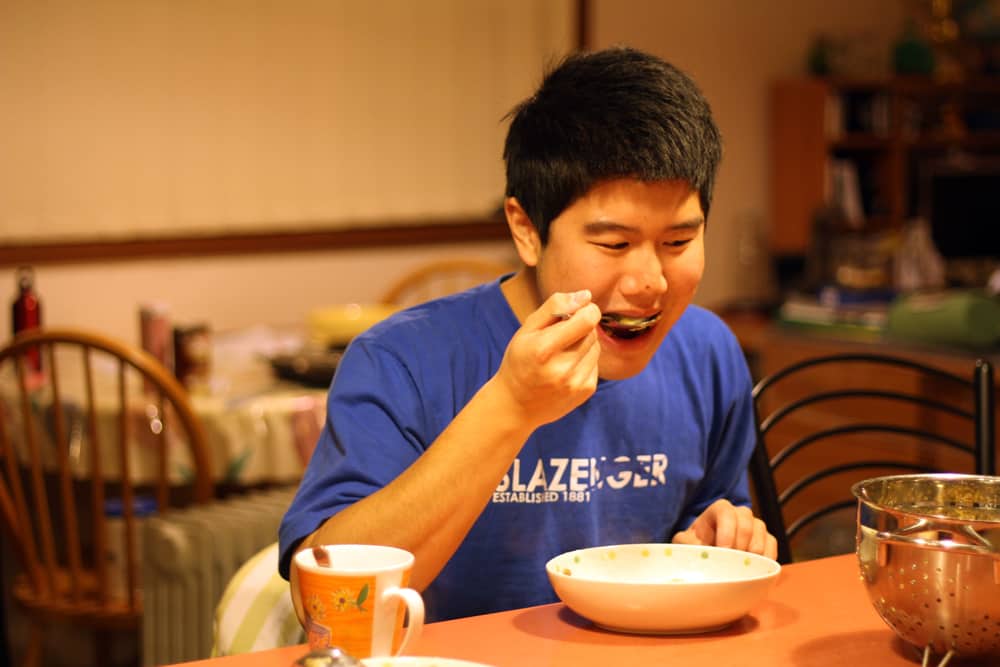 I have some in my fridge now; it's nice that it became sort of firm after refridgerating. Just a quick warm-up in the microwave and it made some great leftovers for lunch.
For dinner we had Amarula (a liqueur made from cream and the African amarula fruit) with vanilla ice cream and ginger nut biscuits. It was an odd combination, but the Amarula went really well with the ice cream. Pretty tasty.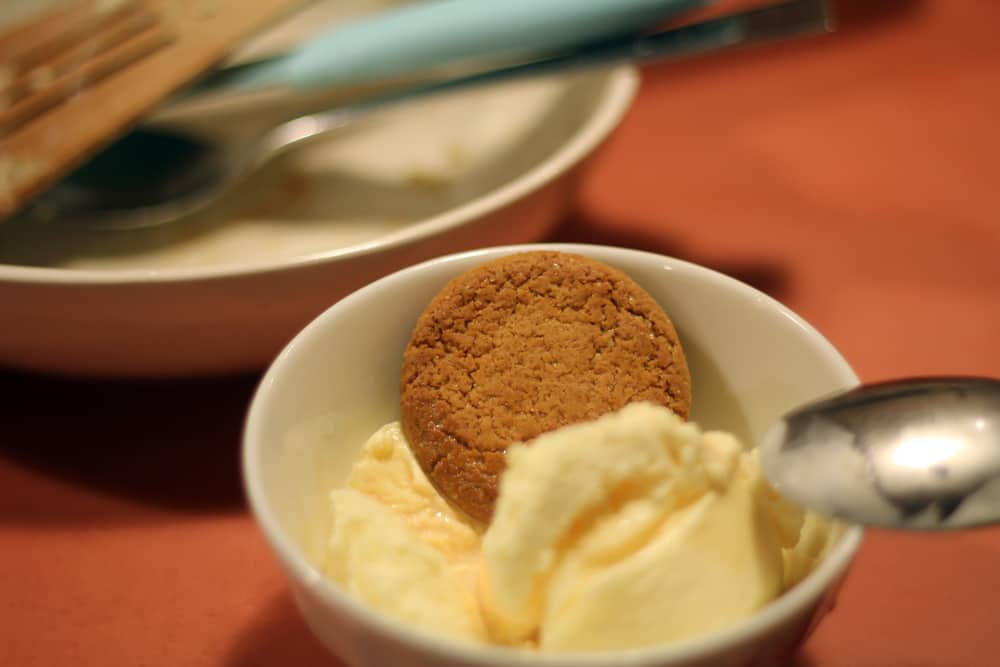 Overall, another successful day cooking! /eee I wonder what we'll make next? I am quite tempted to make our nice pie again. /drool