Introducing… Stylesheet (formerly Fashion Friday)
I'm a big nerd, OK. 🤓
But the truth is that, after seven years, I was damn near tired of my outfit series being named "Fashion Friday". I was also tired of trying to come up with something else. I know, I know. It's probably stuck with you now. But the term "fashion" doesn't come close to describing what I write about when it comes to what used to be my Fashion Friday blog posts. I'm no content creator, and I'm not a fashion blogger, or even a style blogger. But the word "style" is more in line with what I write about, since "fashion" alludes to trends, and I'm more about sharing me. I share an outfit I wore, and I write about it on way more detail than any fashion blogger ever will – I write about decisions around putting together the outfit; I write about fabric composition; I write about finding clothing to suit my body shape that isn't just dumping me into a fruit system. And "What I Wore Wednesday" just isn't going to cut it, and "Outfit of the day" is just boring because I'm not sharing an outfit every damn day.
My friend Jane had thought up Style Saturday, with slight concerns that she was drawing too much inspiration from Fashion Friday, but I didn't mind. Now the amusing thing is that that would have been a pretty fitting name. 😆
However, the other reason I grew tired of the name was because I was boxing myself into a certain timeframe and setting an expectation of publishing a post every second Friday. No, thanks. 🥱 I want this series to continue to run as it is, with a different name, but with zero expectations for frequency.
I've decided to name it Stylesheet; nothing too intensely clever, but something that is a bit of a nod to the fact that I'm a UI engineer and I'm dealing with stylesheets on the daily. I suppose I like the fact that there is a bit of an in-joke, or pun, or whatever you call it.
One could argue that I don't have to give the series a name at all. I could just blandly describe the nature of the outfit in the title of the blog post and call it a day.
But naming things is hard, you say – and then realise that, well, I'm a software engineer too… 😅
I would like to write more about other topics related to personal style and wardrobe experiments, so I want a somewhat clear separation between this format of outfit posts and other related posts. I know the name is potentially one that doesn't age well. But as I've said in recent posts, this is never going to be perfect. It's not set in stone, and even if it is, I'm going to find a new rock. Lulz. 🪨 So whatever I choose now, we'll just assume it's subject to change, and I'll change it if I dislike it, and we'll just accept that.
I'd thought about "Style file" but Nick said he didn't like it; I will admit it sounds a bit strange.
Chris suggested "Outfit Outlook" but that reminded me a little too much of Microsoft Outlook. 😆 It's actually not that bad, but something about the word "outlook" feels a bit strange when referring to clothes. Almost like a clothing forecast.
I wondered if I could somehow personalise it or do a play on "Hey Georgie", but I couldn't think of anything clever. I debated calling it The Georgie Gazette after the lifestyle updates I used to post, but reusing that felt odd. And again, I wasn't really sure about referring to my outfits like a fuckin' newspaper. 🗞️
To end this bizarre ramble, I'll leave you with a preview of the first outfit in Stylesheet.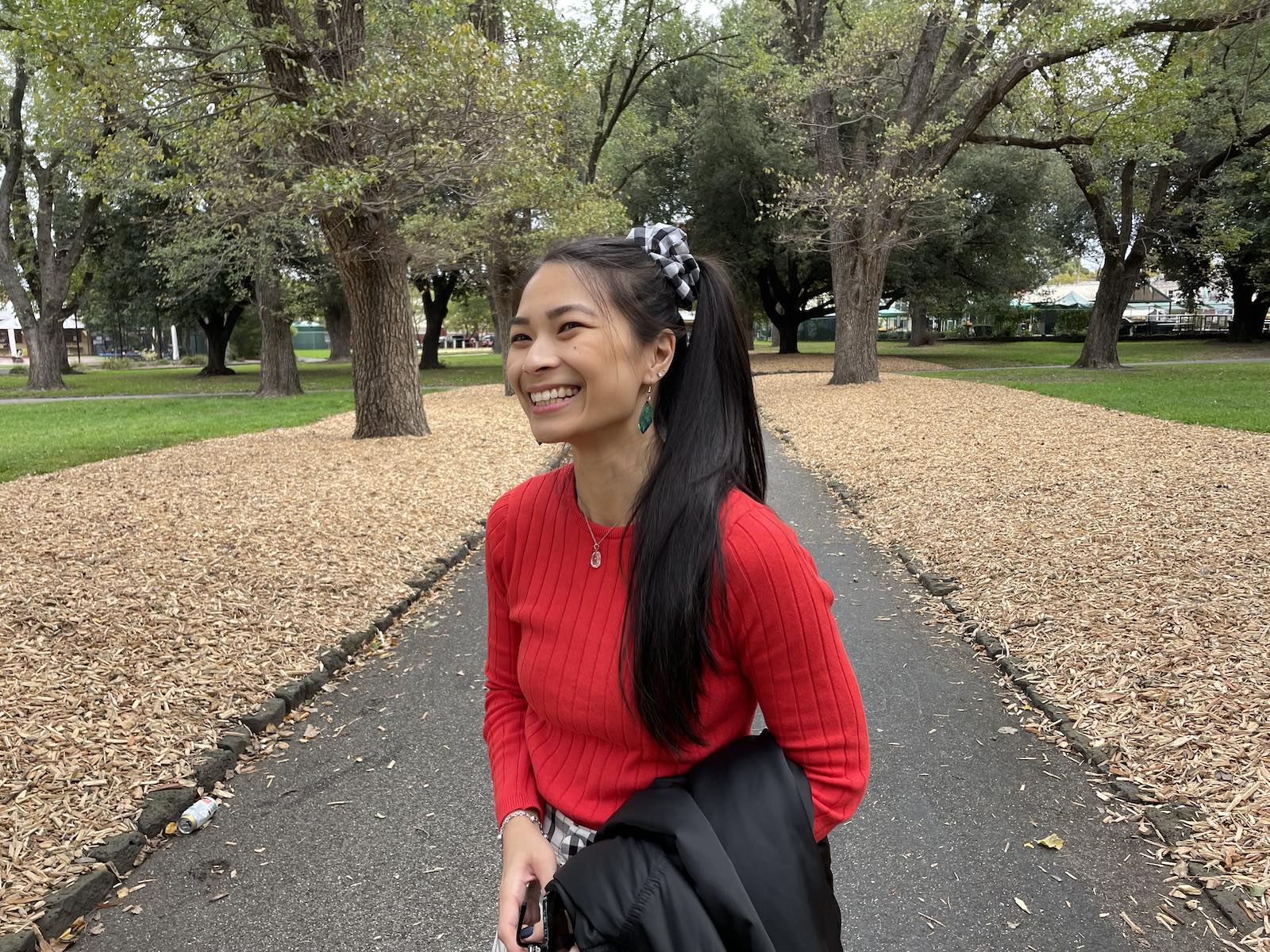 And I guess you can expect it some time soon, not really sure when, but I guess that's the beauty and joy of not having a timing expectation. 🤷🏻‍♀️
Thank you for reading and for tuning into Fashion Friday for all these years! As we bid a fond farewell, I look forward to growing into whatever Stylesheet will end up being.