Spending and saving habits in 2019 so far
Hi everyone! 👋 In 2019 I started to spend and save better, and I wanted to share how things have been going so far.
I wanted to spend less on clothes compared to last year. I realised I spent in excess of $3000 on clothes in 2018. It shocked me seeing the actual number, even though I knew that it was going to be a large amount. Although I will admit that $3000 could have been a lot, lot worse. This still made me want to put more consideration into my purchases.
I also made a goal for my 8 by 28 to save $15,000, and late last year it became apparent that I was well behind my goal. I had to withdraw a lot of money from my savings accounts because we went on trips to the US and Hong Kong, and I also went to Portland on my own in September. It was not so much that we were spending a lot, but the money from my pay checks were deposited into savings only to get withdrawn to pay another bill with travel expenses.
With those two things in mind, I decided to do something about the money I was spending in general. I really live for and enjoy holidays and trips – and although I try not to spend too much money for travel, it's ultimately the experiences I save money for to begin with. So I looked at other aspects of my life to see where I could stop spending as much.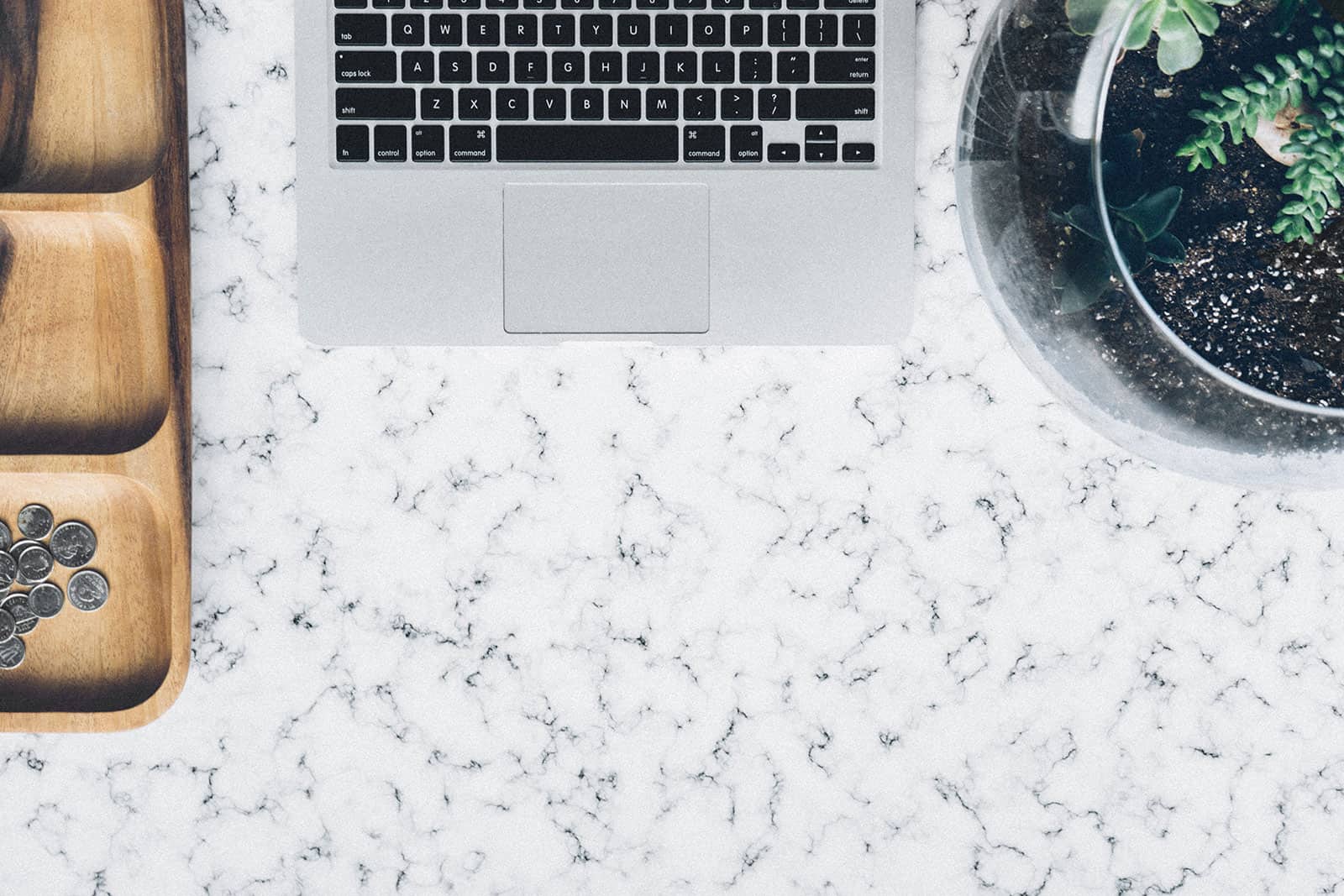 Subscriptions and memberships
Ah, the all-too-common subscriptions. I don't have a lot of them. Apart from the important things like internet, phone bill, electricity, health insurance, and obviously rent, there was not a lot I could cut down. I have an Adobe subscription and a gym membership that I regularly use. Netflix, Apple Music, and iCloud storage are all things where Nick and I split the costs between us, and do actually use (we are not Netflix junkies, though).
I think the only thing I managed to cut down was my nail wrap subscription, which was about $20 a month. I had growth a small collection of nail wraps that I was using much slower than I was receiving.
Groceries, takeaway and eating out
I think we were spending quite a lot on groceries, although we don't budget for it because it usually all ends up being eaten. However, we did buy too much sometimes, and I was definitely guilty of letting too many strawberries rot, buying candy and chocolate that I didn't eat very quickly, and lots of snacks that I suddenly wanted, but then didn't eat much of because I realised they were unhealthy. We are lucky in that we live conveniently upstairs from a supermarket, so purchasing groceries can be done as we go rather than in one hit. I think this can be helpful compared to trying to figure out how much food you need for the week. So I tried to pick up less things at the supermarket and only buy food as I needed it.
I am also lucky in that I get breakfast (most days) and lunch at work, so I save quite a lot of money in that regard. There were some days I chose not to eat the food at work and to eat somewhere else instead – which is fine – but I tried to cut that down.
It's been very hot weather lately so I've taken to buying a lot of cold beverages. I know the cost of these can add up, though, so I tried to use up all my loyalty points I'd collected before spending any money.
We don't eat out very often, and if we go out frequently in one week, we'll try and save money by cooking at home most of the next week.
Clothing quotas
I decided to create yearly quotas for various clothing categories. I started out really well, with the following categories and yearly spend quotas:
Necessities and replacements: $450 (now at $193.49)
New items (including second-hand items that are new): $450 (now at $133.54)
Accessories: $500 (now at $165.81)
Activewear: $200 (nothing spent yet)
Initially the first few categories were $500, and activewear was $250, but I reduced them.
I honestly don't feel like I've bought a lot of items so far, but there were some big spends that blew holes in some of these quotas:
My snonch piercing
At $310, that's some quality jewellery there, and it's undoubtedly an accessory. I was not as compelled to buy new jewellery as I used to be. I did, however, buy a few earrings with flat backs from a seller on Etsy. Having my snonch piercing made me think hard about my existing lobe piercings and how I'm sick of the pokey butterfly-back earrings.
White Ultraboost shoes
These were $130 and Brandon had been telling me all about Ultraboost even before I became a novice sneaker head. I'm not going to lie, I almost didn't want these, and knew I didn't really need these… but after Pat pretty much sold them to me and these were a good deal and originally $260, I couldn't argue with that. The shoes have been worn a handful of times since. ☺️
A bunch of new underwear… and other underwear issues
I seem to have had some major underwear issues lately. I didn't realise I'd need to buy so many more, but some pairs that I bought only a few months ago are already pilling and tearing at the seams, even after I went up a size. I also had issues with some cuts of underwear (despite being reputable, good quality brands) being uncomfortable for my body shape – either riding up in between the buttocks or giving me front-wedge/cameltoe. 🤢
I decided to try a few new brands. One of them called Boody – who specialise in bamboo garments – set me back $60 and ended up being really disappointing. The fabric was comfortable but all of the cuts made me look like I had four butt cheeks or there was too much fabric in the crotch.
I also just spent over $100 on Organic Basics after finally biting the bullet and deciding to try them. I thought if they worked out it would be nice to have a brand of underwear that's the only/last brand I'll ever buy. I've tried them already and they're great, but I'm still on the fence about one of the styles. They are more promising than Boody, though.
Some brands have had some kind of money-back or satisfaction guarantee, but in most cases I took the risk. Why is underwear such a shitty thing to buy for women? Gosh.
My ever-changing body shape and size 🙄
So the other issue I have is that I keep getting bigger and bigger and making more gains in the gym that my clothes are getting tighter and I have to keep replacing them. I almost can't deal with this anymore. One of the major factors is clothes that don't have a lot of stretch. There are clothes that have stretch that I have owned for close to two years, or are loose enough to allow my growing lats to fit. These are no problem. But there are things I've bought in the last year that refuse to fit me anymore.
We all know how it is when it comes to ill-fitting clothing. If we hang onto anything that doesn't fit (whether it's too big or too small), it's just taking up space because it is unlikely that we will change our current shape and size to fit in it again. And even if we try, it usually takes a toll on us mentally before we get there.
So that's been disappointing. And to combat this issue I have been trying to focus more on purchasing clothes that will be more forgiving if I get bigger or smaller. Otherwise, fuck me, I'm going to live in activewear. 😂
That said, I'm pretty glad I haven't bought a single piece of activewear yet! In fact, I have sold a few pieces online and cut down my collection. 🙌 I realise I don't need that much at all and am really happy with some of my favourite pieces right now.
On the saving front
I have been saving really well this year, an average of over $1000 a month. I think this is really a step up and I hope to keep it around that amount. This month I've already saved $1880.69 – my record this year so far. 😀
I sold my camera gear
I finally sold my camera gear. More on this another time perhaps, but I sold my DSLR because it was essentially collecting dust. I didn't use it much, and taking it on my travels felt like a chore when I could get some pretty good photos out of my iPhone and was happy to share those on social media and my blog. I got a lot of money from selling it, which I was able to pop into my savings! 👍
I also earned a few hundred dollars from selling some clothes and Lululemon activewear I didn't want anymore. 🤑
Using my banking app to create some small goals
My banking app has a pretty good online presence and have a feature with some pretty cute animations and nice user interface to help you save towards a goal. I have been using it as a little helper to save money myself!
---
I hope you enjoyed this lifestyle update. I really wanted to write about this so I could be transparent about my spendings to people who follow my blog. 😅 Is saving more money one of your goals this year? How have you been tying to save money?