Sharing is an art.
I haven't been updating my photoblog very much lately, because a lot of my photographs end up on my blog. It has been a while since I have posted any concert photos here either, because most of my work gets posted at Tone Deaf when I shoot gigs for them, and I don't bother sharing them here as well.
I do want to fill up the strange missing weeks with some photos, though, so I will probably add more posts over the course of time, which might include backdating a few posts to the latter half of August 2013 (so that they reflect the date/s they were taken).
James and I went to the Blue Mountains Botanic Gardens today, and it was nice to get in touch with nature. Here, though, is a photo of a rose in my front yard, which was really nice to see on the last day of winter.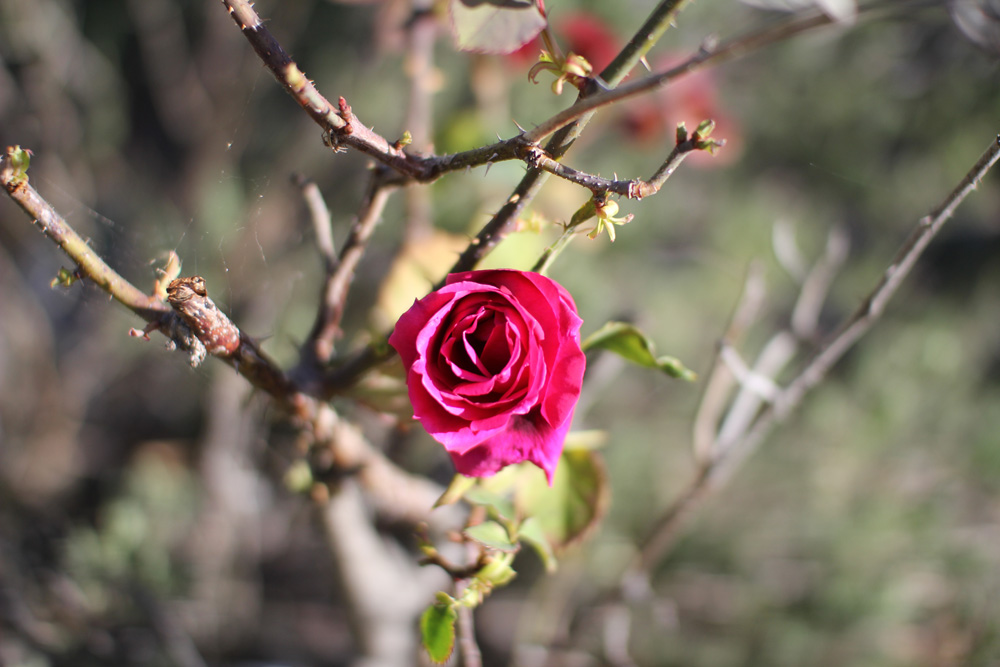 Stay tuned for more photos. :)