So long & thanks for all the fish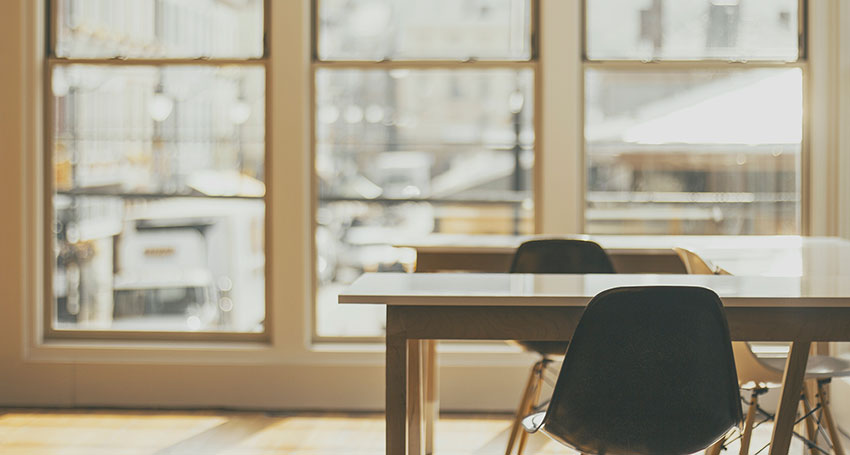 Have you ever quit a job you loved?
I have.
I quit one of my previous jobs because of the way I, and many other people, were treated.
I was lucky enough that my request to move out of a team, for the same reason I left, was granted – and my desk, for the last two months of my employment, was in a secluded corner where very few people went, and if only to sit on the couch behind my desk for a bit of quiet-time.
The rude things people had said about me, which had started after about half a year working there, had circulated quickly, and the wonderful, warm place I thought my workplace was, was really just a facade. Being in that corner, away from those people, was almost comforting in a harrowing environment.
I would be lying if I said the bullying wasn't at least partially my fault.
But then I realised, as with all victims – it is never the victim's fault. Sure, people said things, but no one should ever have to put up with being teased, mocked, humiliated or picked on when they have done nothing to deserve being treated that way. I tried asking someone to stop, and that person did everything to mock the fact that I stood up for myself. I wanted to vomit when sexual innuendos were said around me. How dare you think it's OK to sexualise women in the workplace.
Every now and then I would hear a thing or two, which didn't always offend me, but offended other people. Discrimination is an issue in general, and maybe I shouldn't be surprised, but in a professional environment I refuse to understand how or why any of that is tolerated. Even if you haven't been bullied, even if you did tease someone else as a child, even if you did not speak up when you saw it happen – most people have the heart to at least feel sorry for someone who is a victim and not be a goddamn douche about it.
In this situation, no one dared talk, because everyone feared they would be heard, but never listened to.
This is what it's like reading countless articles about discrimination in the workplace. This is what it's like to see someone finally choke on their tears and put their hand up and say yes, I was bullied. Yes, someone was racist to me. Yes, they made my life hell. Yes, I was fired without a good reason. And with those hands, up go many others.
Because it should not be taboo to put your hand up and say this is not acceptable. It should not be a crime to file lawsuits, to leave at your own will, or even to do something as simple as report the issue to someone who can be trusted.
But what can I say? By the time I left, I couldn't trust anyone.
Trying to escalate the issues was tiring, annoying, and made me feel like an outsider. People who were supposed to help tried to find ways to avoid helping. Much to my embarrassment, I cried in front of people who I thought could help me, including one person who proceeded to ask questions about my personal life that could have led to the bullying, and tried to force me to make friends with someone who treated me like dirt.
I had to convince people it was actually a problem before something was done about it. By then, it had already affected me mentally.
That is what people are afraid to admit. They are afraid to admit defeat when they become emotionally unstable as a result of the way they are treated. But this is also not something that should even happen.
It made me furious to hear the phrase 'oh, that is just the way he is', because a person's existence does not give them the goddamned right to treat people like they don't even matter – especially when those people are working for you.
It was the moment when a member of management victimised a friend of mine that I decided it was the last straw.
You are the ones asking to be bullied.
No one asks to be bullied. Bullying isn't some sort of favour.
Unfortunately, staying there was not doing myself any favours.
So I left.
In my mind, the echoes of everyone with similar untold stories paved their way, with an unforgettable quote from management:
If you don't like it, then leave.
Because we simply didn't matter.
I wish it was possible to have made a difference. I almost wish that I didn't find out what people had warned me about when they left the company only a month after I started. I wish no one had said a word.
But, 'oh, that's just the way he is', right?
I am thankful for the experience and I have gone onto better things.
It was slightly comforting to know I was not the only person in this situation. Many people were treated worse. Others simply left when they saw all the negative points – the cliquey nature, the boisterous behaviour, and the layer of favouritism that dripped snobbishly from the top of the hierarchy to the lower levels, luring people in to follow supposed 'role models' who turned on their friends to get where they were.
Hard workers were treated like they didn't matter, careless work was encouraged for short-term benefits, and you could hear a pin drop every time it was someone's last day.
People whom I thought were amazing, humble and kind, had become arrogant, careless and inconsiderate.
There were a select few colleagues I grew fond of, whom I learned a lot from and also forged friendships with beyond work. I know I will be remembered by them as a hard-working and enthusiastic person. I know they recognised my efforts, and in fact got a little teary having to say goodbye to them. Things they would remember me for would be for my attitude towards life, my pescetarian diet, my funny nature, how good I was at being a front-end developer, and the fact that I absolutely, totally, undeniably, love tea.
There will always be people you will miss when you decide to move on in life. It goes to show that even though you will find yourself in hardship, treated wrongly by many people, or just hurt – you will still remember those who made a difference.
I had wanted to leave quietly, but unsurprisingly, not many people had the courtesy to respect my wishes. I'm pretty sure they knew why I left. They probably felt very proud that they had done nothing to help me, because who am I to them but another female cog in the works?
I went to a Girl Geek Sydney meetup recently, where a business manager shared her story of discrimination, being told that a male employee was preferred to do her managerial job for a project. She said that if you are still treated superficially after proving yourself and after bringing up issues like these – it's not worth your time. And she's right.
That company was not worth my time.
Leaving wasn't easy, but I cared more about myself than I cared about them, and that, to me, was enough.
Disclaimer: This article is not intended to shame or bring attention to any particular company. It is about experiences in a working environment. Any comments naming or attempting to name the company will be deleted.