Review: The Snugg iPad 2 case
A couple of weeks ago I was asked to review a product by The Snugg.
I got to choose from a selection, but I only have an iPad 2 and an iPhone 4, so my options were limited. They do have products for some of the Samsung Galaxy devices, though.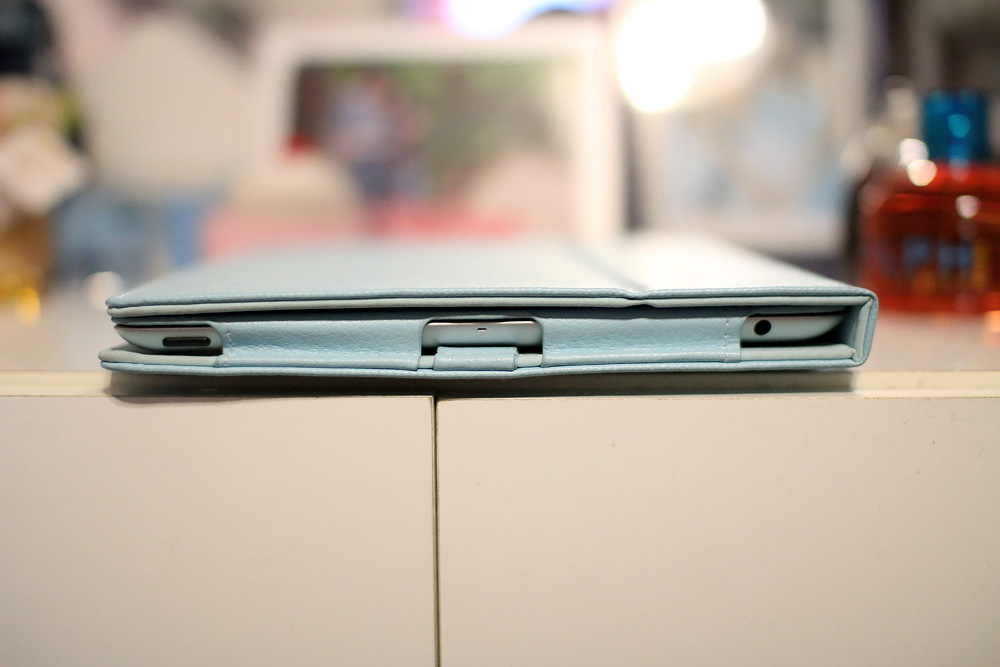 Since I had recently bought some iPhone cases and I wasn't too fond of the iPhone cases The Snugg offered, I chose the iPad 2 case cover and flip stand in baby blue. I was going to get a black or red one, but I already have a black case and a red case, and wanted something different. After watching the demonstration video I was keen to try the product, mainly because of the flip stand. I had been using a very nice Hello Kitty case with a smart cover, but there was no way of standing it up nicely because it only involved propping the iPad up on the grooved inner cover, and it kept falling down that way. I could also not type on the iPad unless it was lying flat (I would just fold the cover behind the iPad).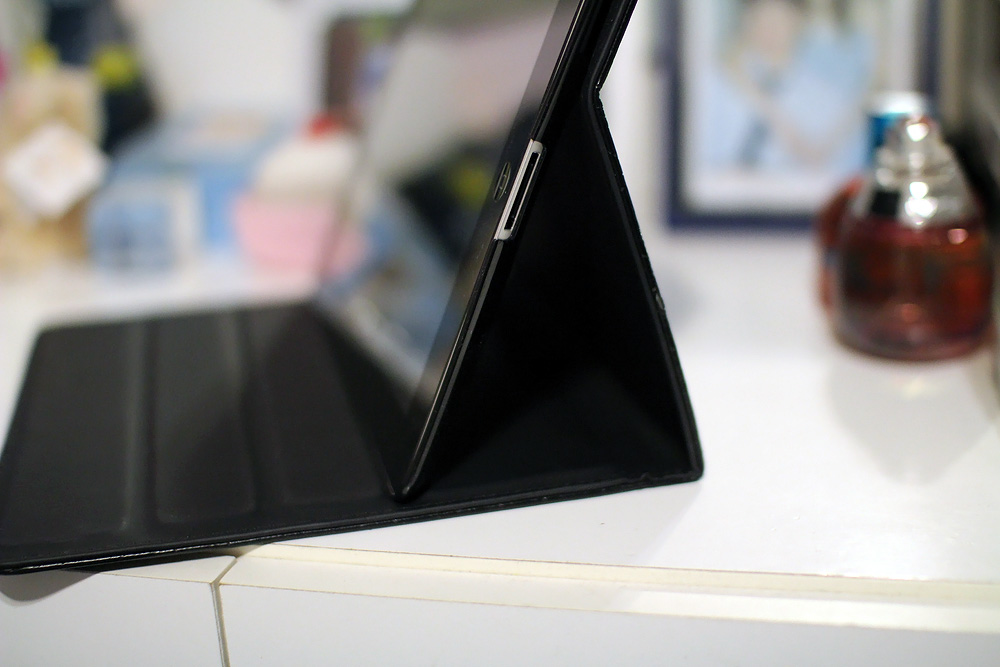 The Snugg case is fairly similar in that it has a smart cover. I like the smart cover because you can just open the cover and the screen will turn on without you needing to press the home button. It was nice to keep that feature.
The case is a snug fit, and it's easy to take your iPad out or put it back in. It is held in place with a velcro tab. The finish is quite nice, and it does a good job of keeping the iPad well protected. It is rather thick and sturdy, and while that is not an issue, it does bulk things up. I am glad I did not choose the folio-style cover with extra pockets, because that would have made it thicker.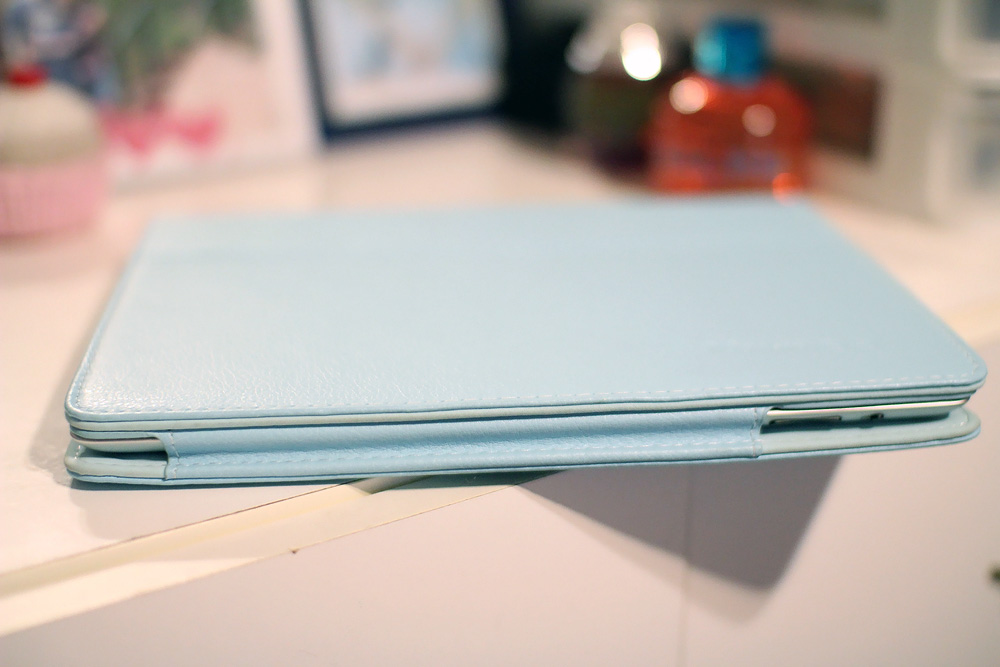 As for the colour, it isn't one of my favourite colours but it certainly is a nice shade, and I did want something different after all. I was well aware that the case might get dirty, and was prepared for it to get dirty. So far, though, it has held up pretty well. Certainly a lot better than silicone covers which tend to pick up dirt like crazy. The inside of the cover is smooth, and mine has a couple of small dirty smudges from using the case as a stand. The bad thing about the inside is that it is not so easy to clean. I accidentally spilled some tea on the inside but it doesn't really show.
One thing I wasn't too keen on was how the edges of the case cover the edges of the iPad. I like the area around the screen to be clear. It isn't much of a bother, though, just a personal preference.
I like being able to stand the iPad up like a screen so that I can watch videos on it or keep tasks or notes on the screen while I am sitting at my desk. It does it much better than my previous case.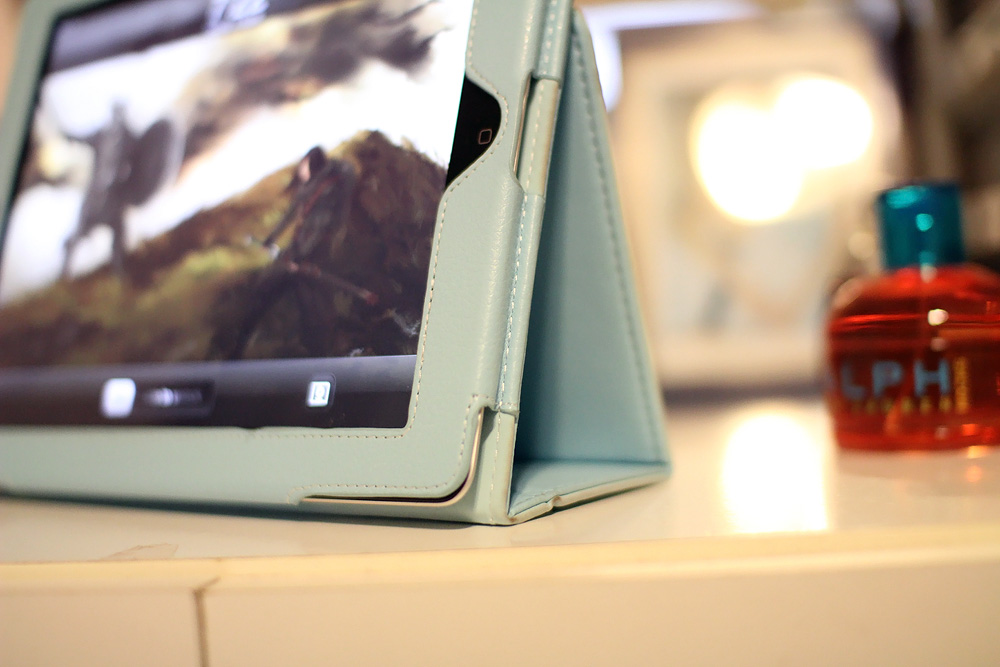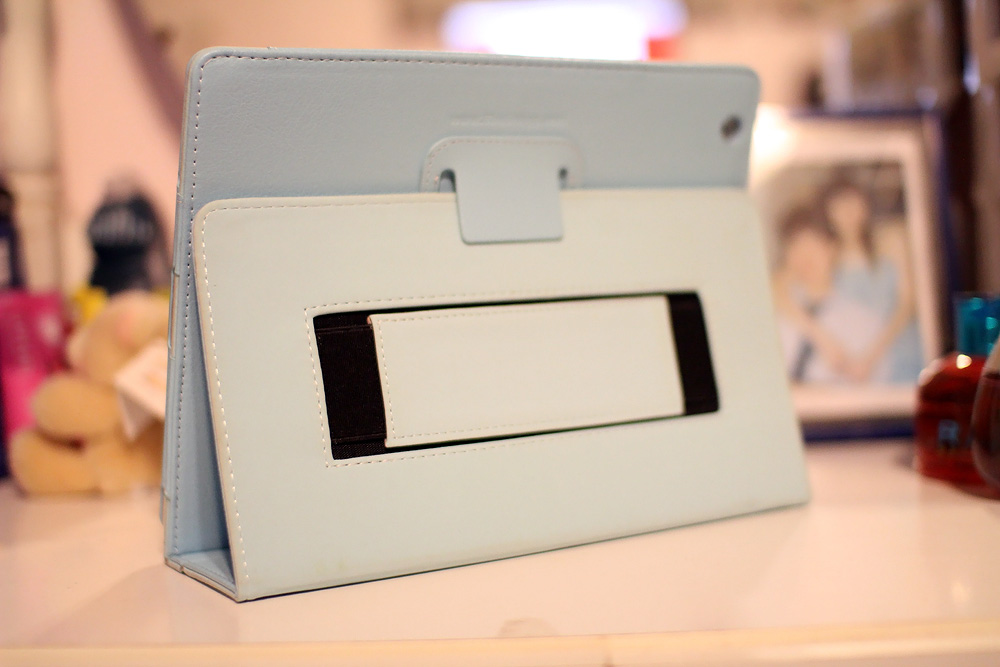 Then I can just turn the iPad around and type on it comfortably as it is angled up slightly. I think this is what I wanted the most, as I did not like typing on an iPad flat, and I was jealous of my workmate Dominik, who had an iPad smart cover that he could roll up into a triangle and make it comfortable to type on. So the Snugg iPad case really helped me in that situation.
I don't really use the handle on the inside because my hands are too small to comfortably hold the iPad up with just one hand, but the case has been designed so that it is not an obstructive feature.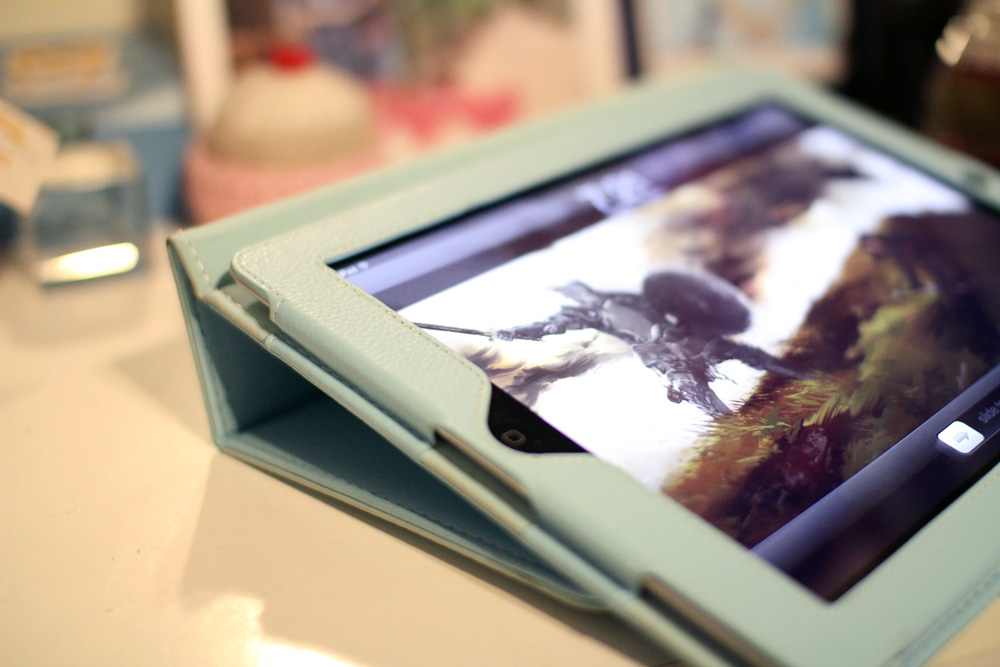 I have been using the case for about two weeks now and I have had no serious problems with it. I think I have been a bit rough with it, because it doesn't have any plastic corners or parts that could easily crack and break, and it's still held up. If you are after a simple case that will last a long time, I would recommend having a look at the Snugg products. I personally go through a lot of cases because I change my mind a lot, but it does help if the case lasts a while.