Review: Simple Loose Leaf Tea Box
A couple of weeks ago Andrew from Simple Loose Leaf sent me a box of tea to review. I was really excited to receive the box because I wanted to try some new tea. I absolutely adore tea. Simple Loose Leaf is a tea subscription service. It ships to the United States, Canada and Australia, for $15 a month. You get five bags of tea to try per month, and they are quite generous portions as well. Shipping to Canada is an extra $5, and to Australia is an extra $10.
It took a while for me to receive the box since there seemed to be an issue with Australia Post. The box apparently had the wrong address; not sure how that happened. Andrew sent a new box to my office address.
The box was beautifully presented with bottle green tissue paper. Each of the teas were in light brown resealable paper bags, with white sticker labels displaying the Simple Loose Leaf logo and a summary of the tea inside the bag. I loved the very homely presentation of the box overall. It felt very welcoming. I love reading about what inspired certain tea blends.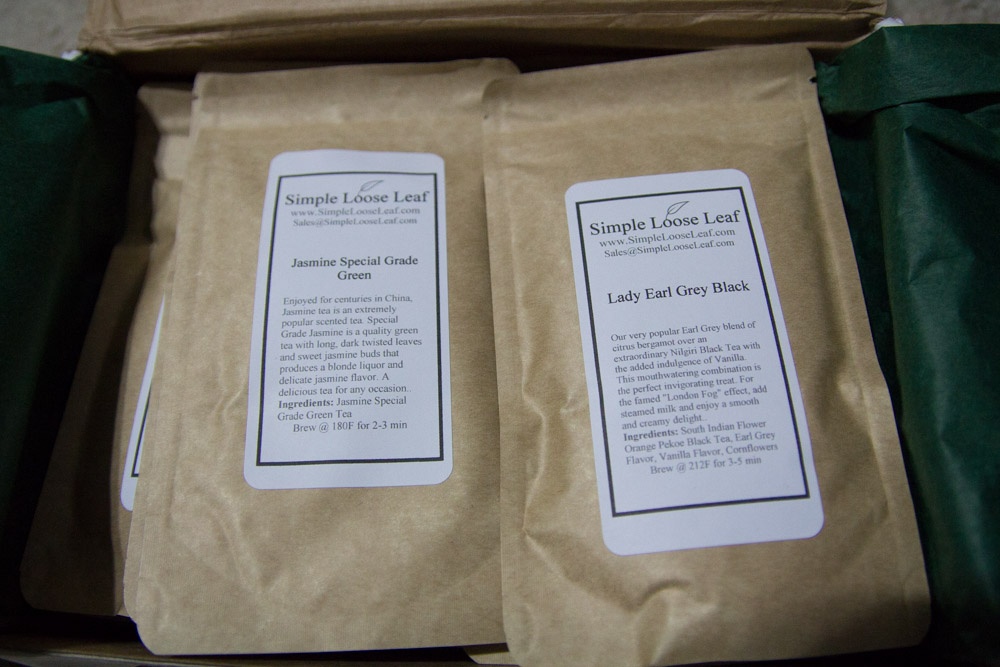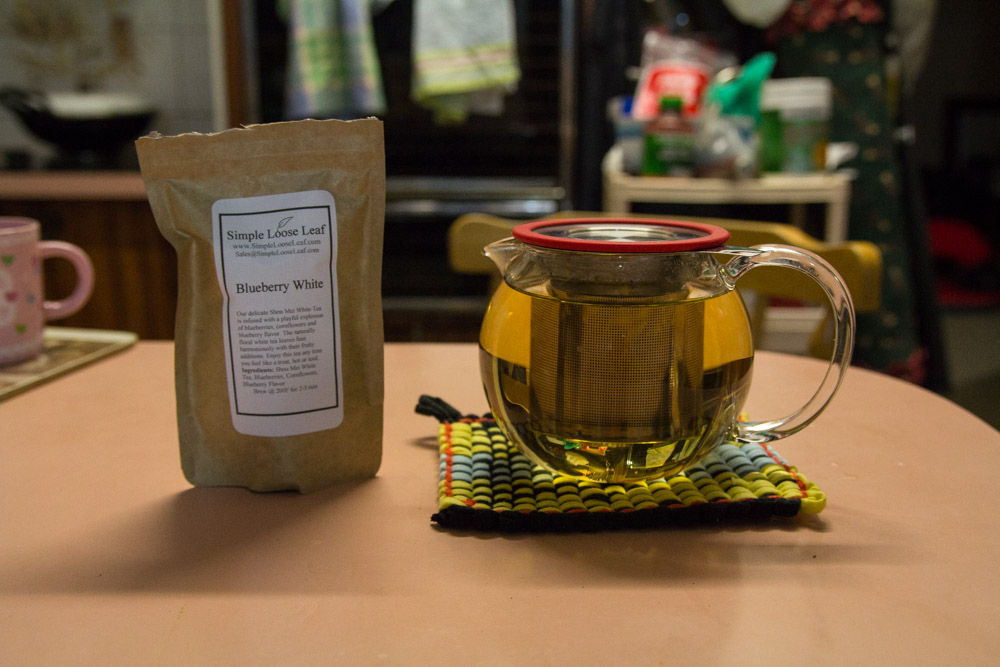 Blueberry White
The first tea I tried from the box was the Blueberry White tea. I liked the taste of the blueberry, which was a natural, genuine flavour. A lot of commercial fruit-flavoured teas completely lack the natural taste and are often very strong fruit-wise (to the point where they no longer taste like tea). I enjoyed this tea both light and strong, which I made by changing up the amount of leaves I used each time. There were a few dry blueberries inside the pack, which helped make the tea a bit naturally sweeter. This tea went quite a long way, making at least a few pots to share, and enough individual cups to last me a few days.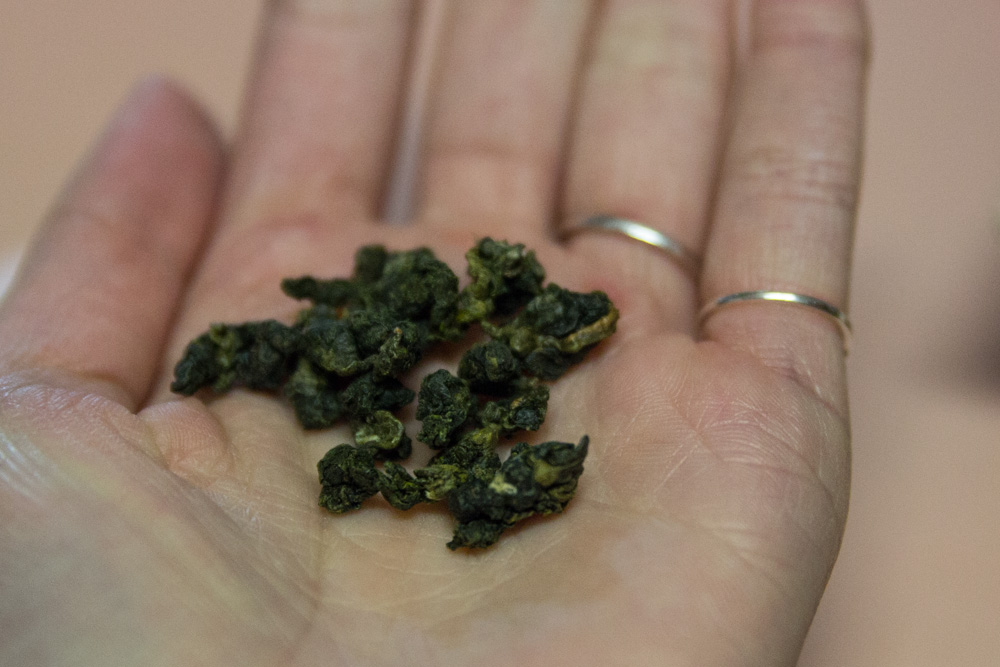 Milk Oolong
The Milk Oolong tea had a very nice, but light creamy flavour. As someone who does not particularly like oolong tea, I found this blend to be very pleasant. It was nice teamed with chocolate cookies, actually. Sharing it with my friends and family, I went through the whole bag in a night. It made about eight cups altogether, but admittedly I like my oolong to be a little bit strong.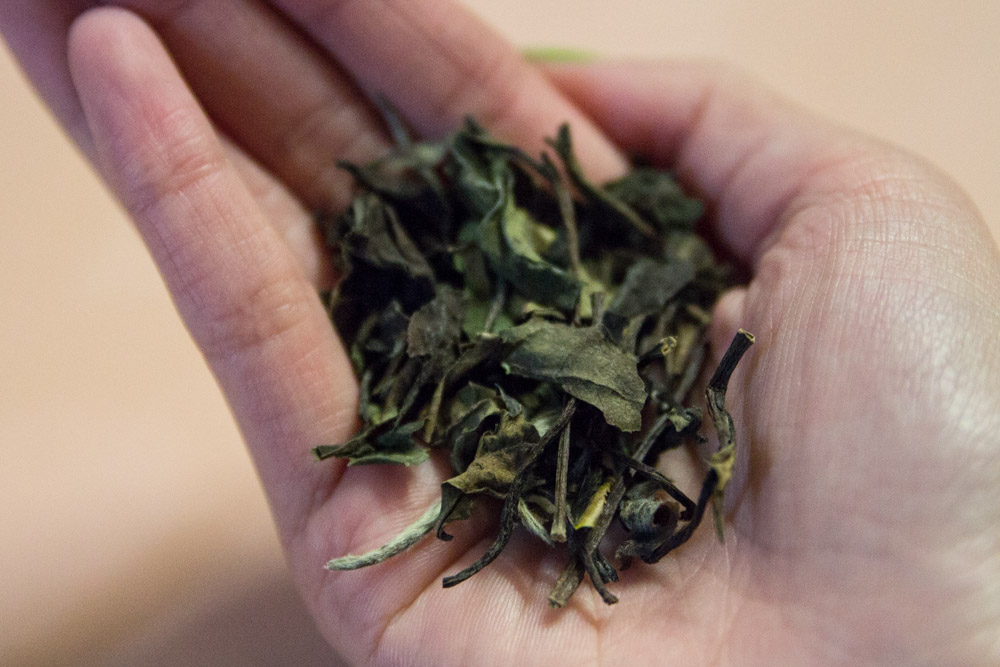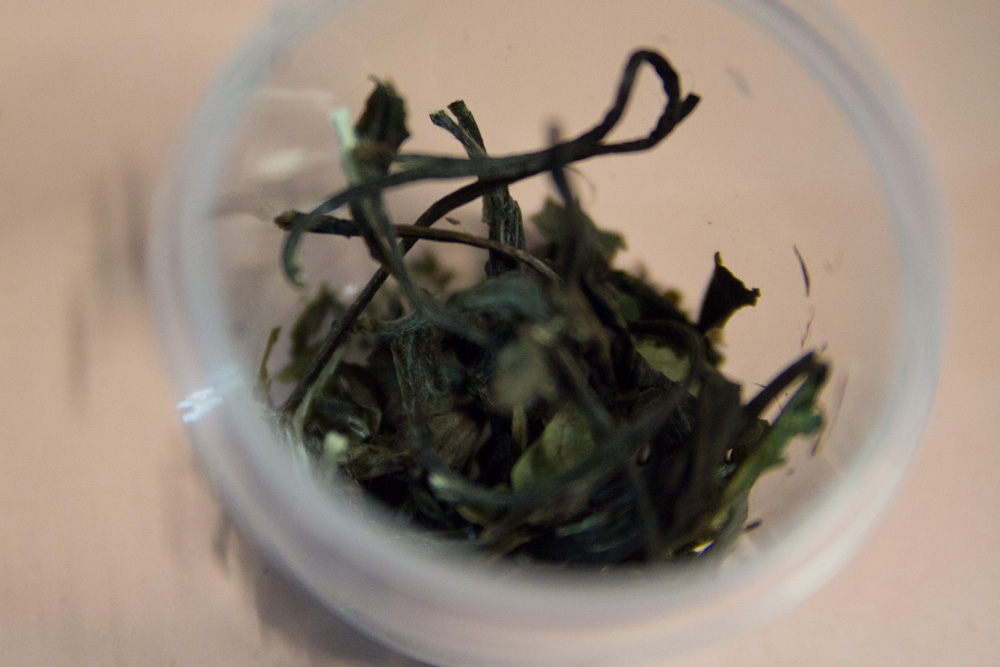 Shou Mei White
I tried the Shou Mei White tea as it was a rather small bag. I think this was the bonus 6g sample bag of a tea from next month's box. I expected nothing too special here, as I have had plain white tea before and wasn't completely blown away. I didn't dislike the tea — it tasted great, though it isn't my tea of choice. I prefer green tea to white tea.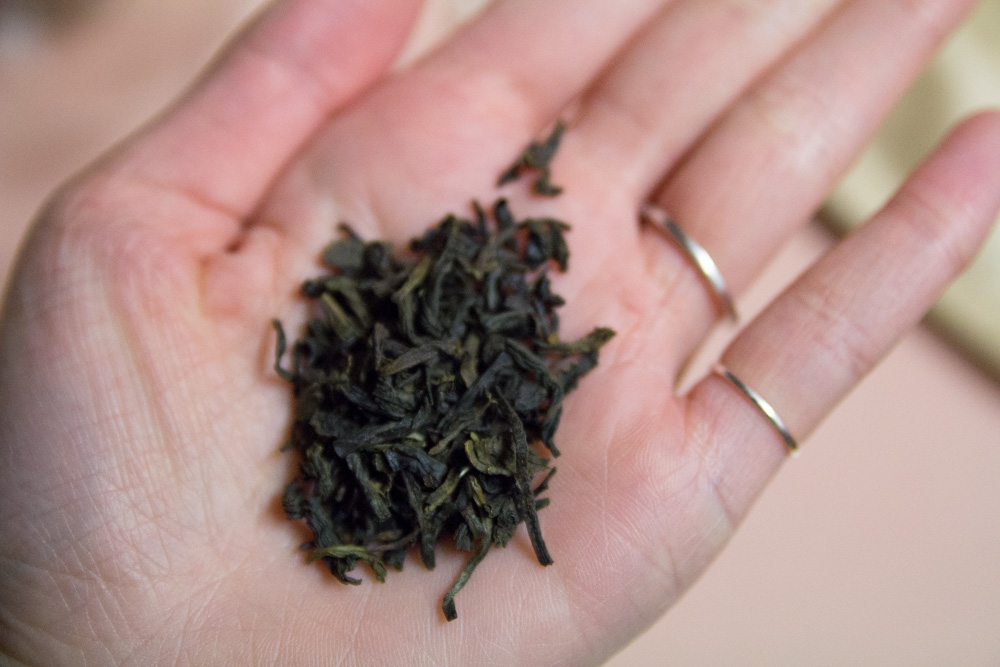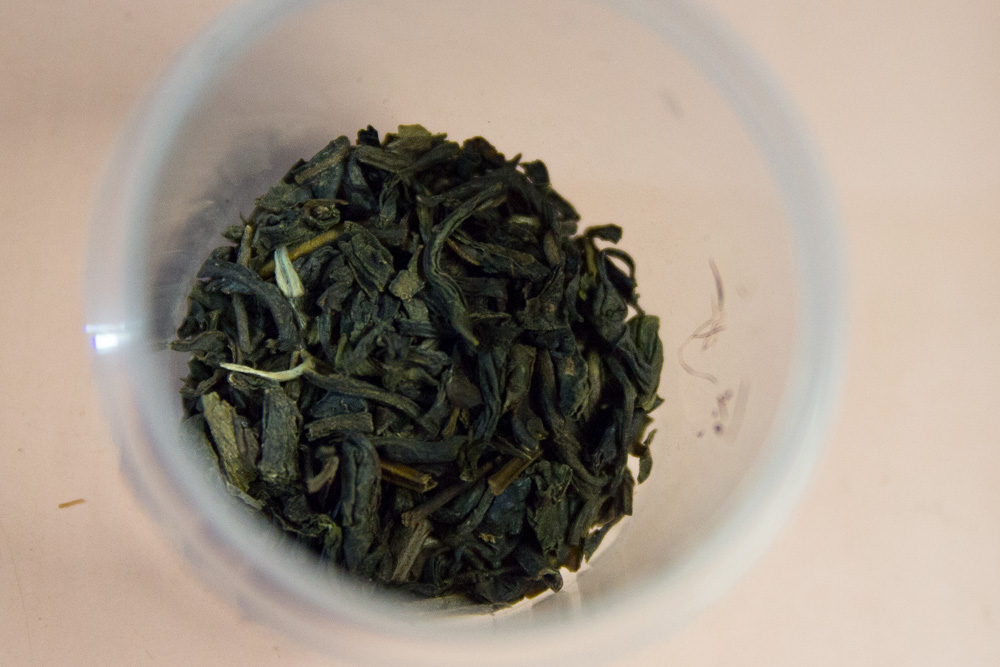 Jasmine Special Grade Green
Thus I tried the Jasmine Green tea next. I have had my fair share of jasmine tea, but I don't think I have really taken the time to appreciate it since I began drinking more tea (a couple of years ago, incidentally). I really enjoyed the tea as well. It tasted very "fresh", it had a strong, authentic flavour.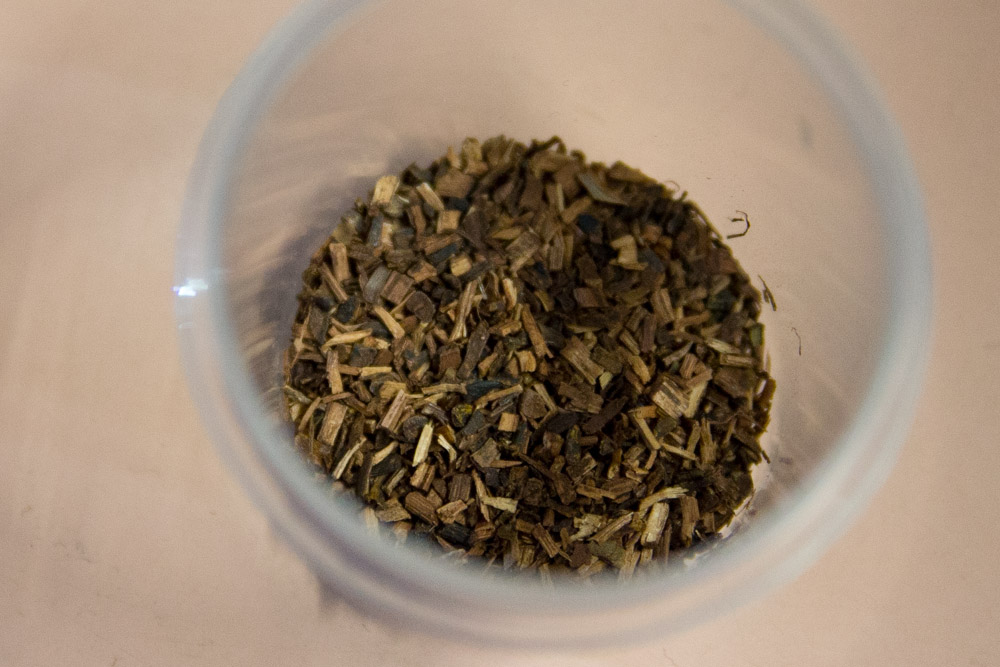 Honeybush Herbal
The Honeybush herbal tea was my next choice. This South African tea got me through a rough week where I was getting a lot of headaches. It smelled of honey and definitely reminded me of the bush with its smoky bark-like scent. It was very soothing, and didn't have an overpowering herbal essence. The tea leaves were tiny so I preferred using my teapot with a finer strainer.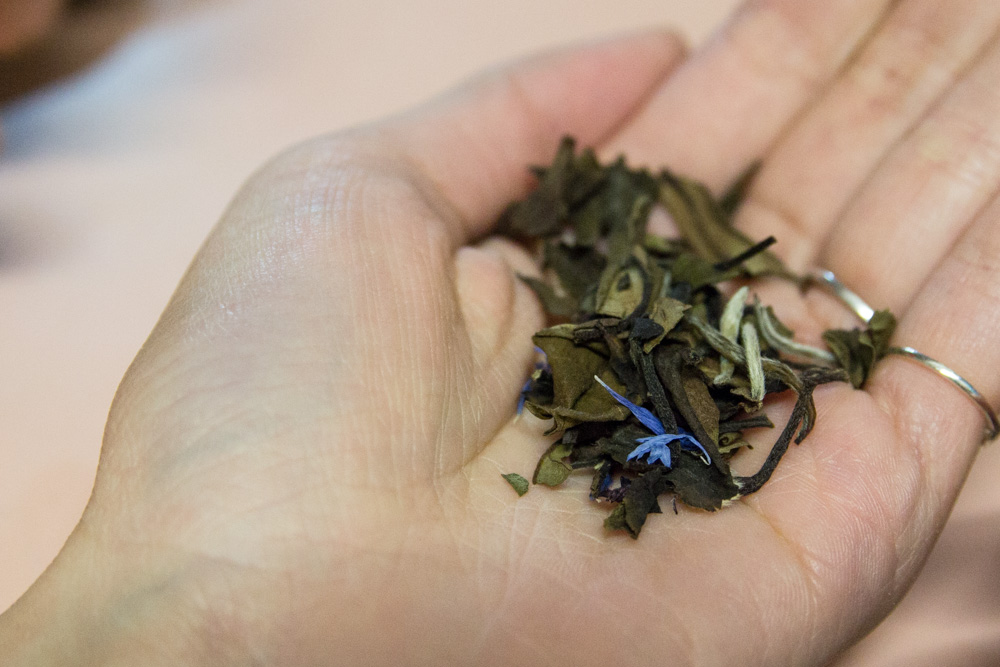 Lady Earl Grey Black
I think I deliberately left the Lady Earl Grey Black tea for last because I love Earl Grey. I didn't wait until I finished the other tea varieties before trying this one, but I guess I was prepared to really enjoy this tea. It uses South Indian Flower Orange Pekoe Black Tea as a base. The famous citrus flavour of Lady Grey was prominent, and I enjoyed having this tea very strong. Most other Lady Grey teas I have tried have had only a slight citrus flavour, but this was much stronger, and I really liked it. I had it iced as well, which tasted marvellous with a very tiny bit of sugar.
Conclusion
I was really happy with the amount of tea I was given to sample. Simple Loose Leaf gives you five bags and a great variety of teas. There is definitely a good month's worth of tea, even if you drink a couple of cups a day. I'm not too keen on the shipping costs, which is a downside of living on the other side of the world, but I think it's fairly reasonable otherwise. The cost of the box seems to have decreased in the past month or so, because I noticed a change on the website.
I really like the range of teas offered. I would love to see more exotic flavours – T2 sells unique flavours such as Whispering Woods, French Earl Grey and Melbourne Breakfast. While Simple Loose Leaf features traditional flavours and interesting blends from around the world, it would be great if they had an option for subscribers to try a tea a bit out of the ordinary.