🌴 A relaxing weekend in Palm Cove & Cairns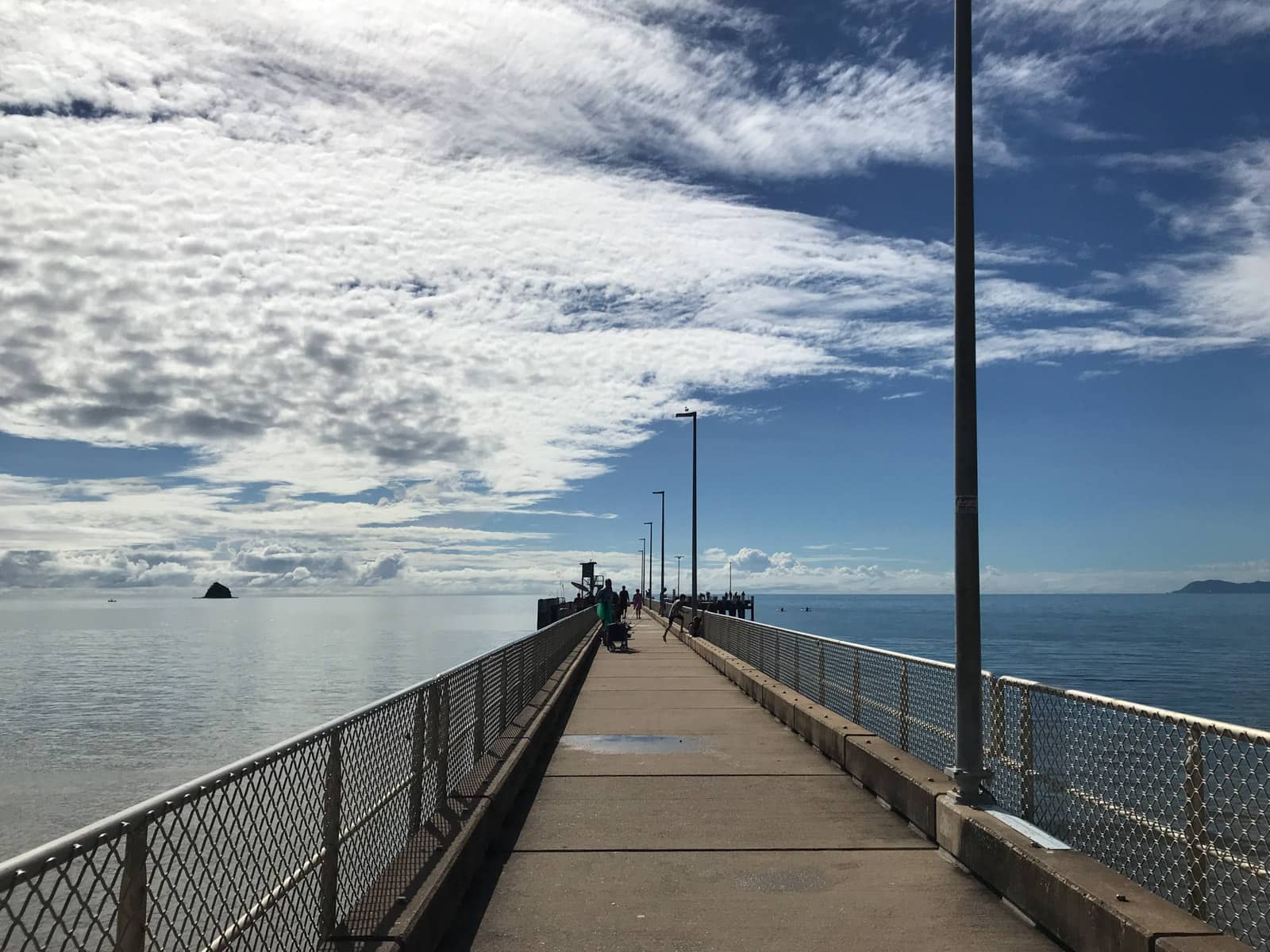 One of the perks of the credit card Nick has is that he gets a free domestic flight each year. We're travel lovers so we like any excuse to see something new. The free flight can be really convenient, and in the past we've used it to go to Melbourne for a weekend, but this time we decided to have a bit of a romantic weekend away in a more tropical area. So we flew to Cairns and went up to Palm Cove, which is a short drive north of there. It was certainly the most north I've been in Australia, and the weather was rather humid and hot during the day, and raining during the night.
We flew up on the Friday afternoon and unfortunately there were delays to many flights, including ours, due to a fire in the airport traffic control tower in Sydney. 🙊 It didn't really leave that big a dent in our evening, but I certainly didn't like the airport lounge being full of people. On the flight I ended up writing some blog posts and working on some upcoming talks. 😊
We stayed at the Reef House in Palm Cove, and it was a rather fancy place with South Pacific decor, pretty much next to a beach. I didn't take a tonne of photos of the place, but their website has plenty. Our room had a bath and we definitely used it – they also supplied aromatic bath salts.
On the Friday night we had Japanese at a restaurant called Kushi. I recommend it! We shared some meat skewers and sashimi, and I decided to order ice cream mochi for dessert, which was plain but exactly what my tastebuds wanted. That evening was also the first time I had had Japanese in some time. Kind of a big deal considering Japanese food is my favourite cuisine.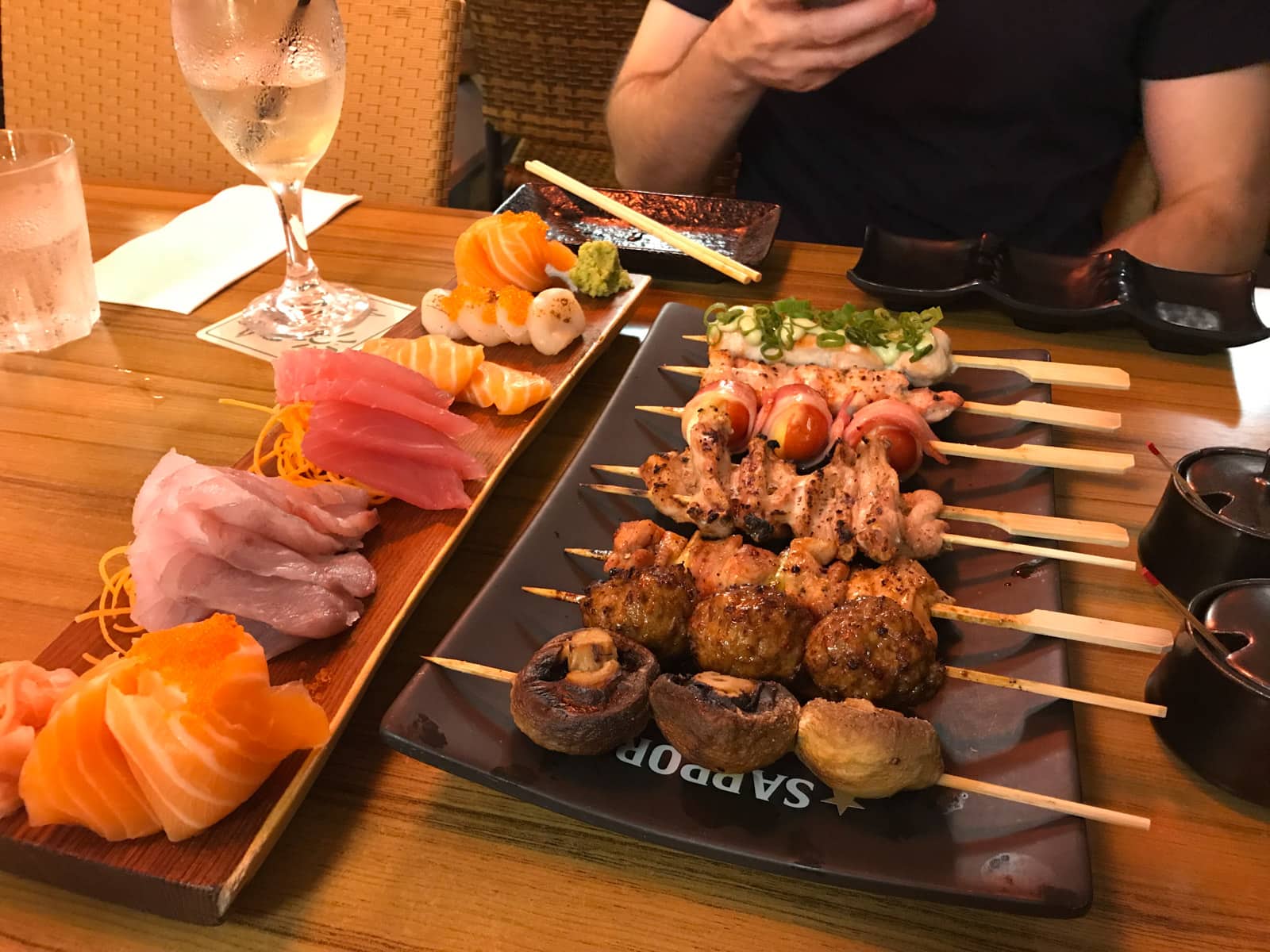 We went for a walk around Palm Cove on Saturday morning. It was super hot and I didn't bring sunscreen (though it was available at the hotel for free) so we made our walk up and down the pier and beach rather quickly. At this time of year it's not safe to swim in the sea due to dangerous sea creatures, so you have to swim in a designated netted area. We didn't end up swimming at the beach anyway.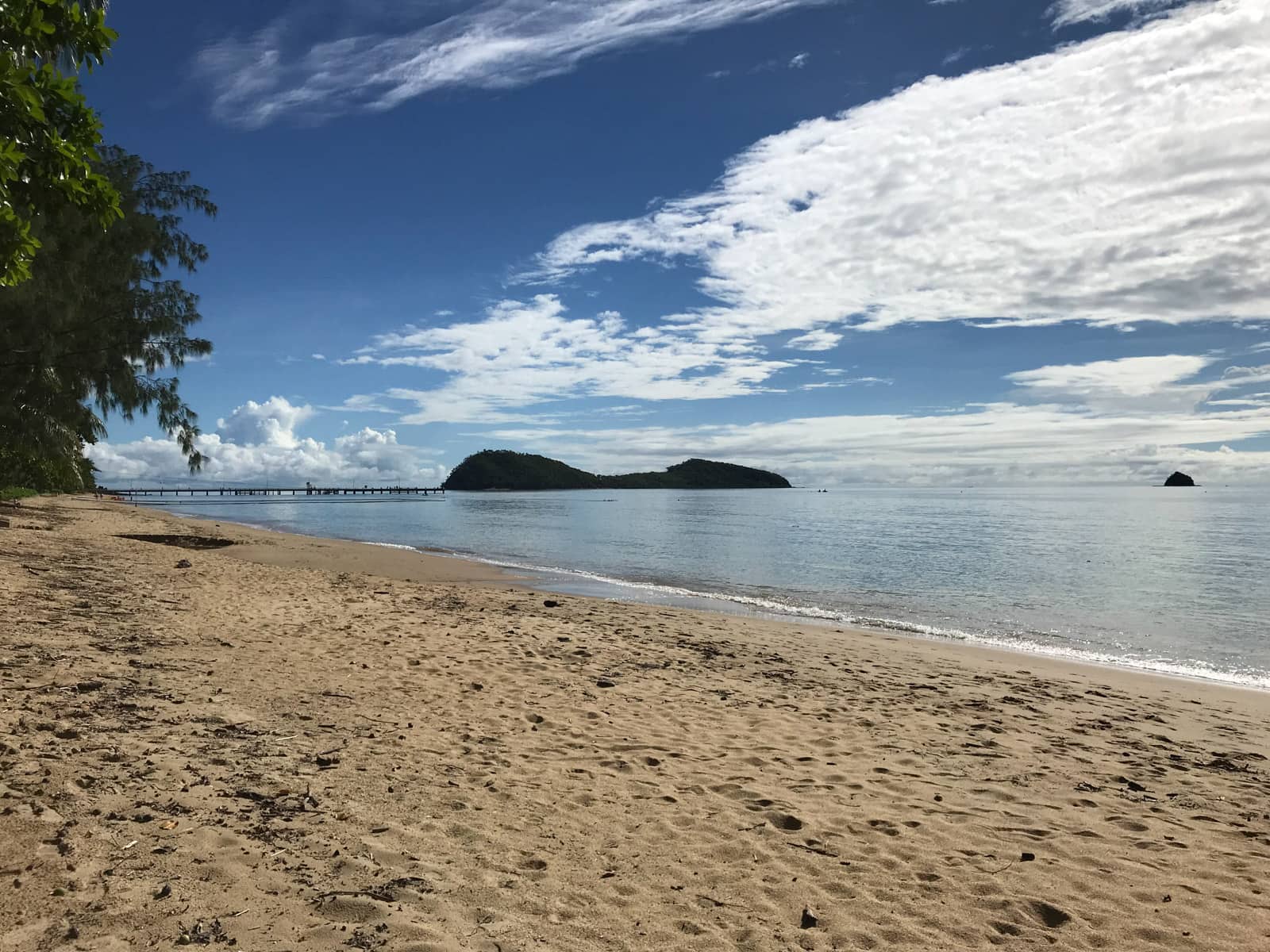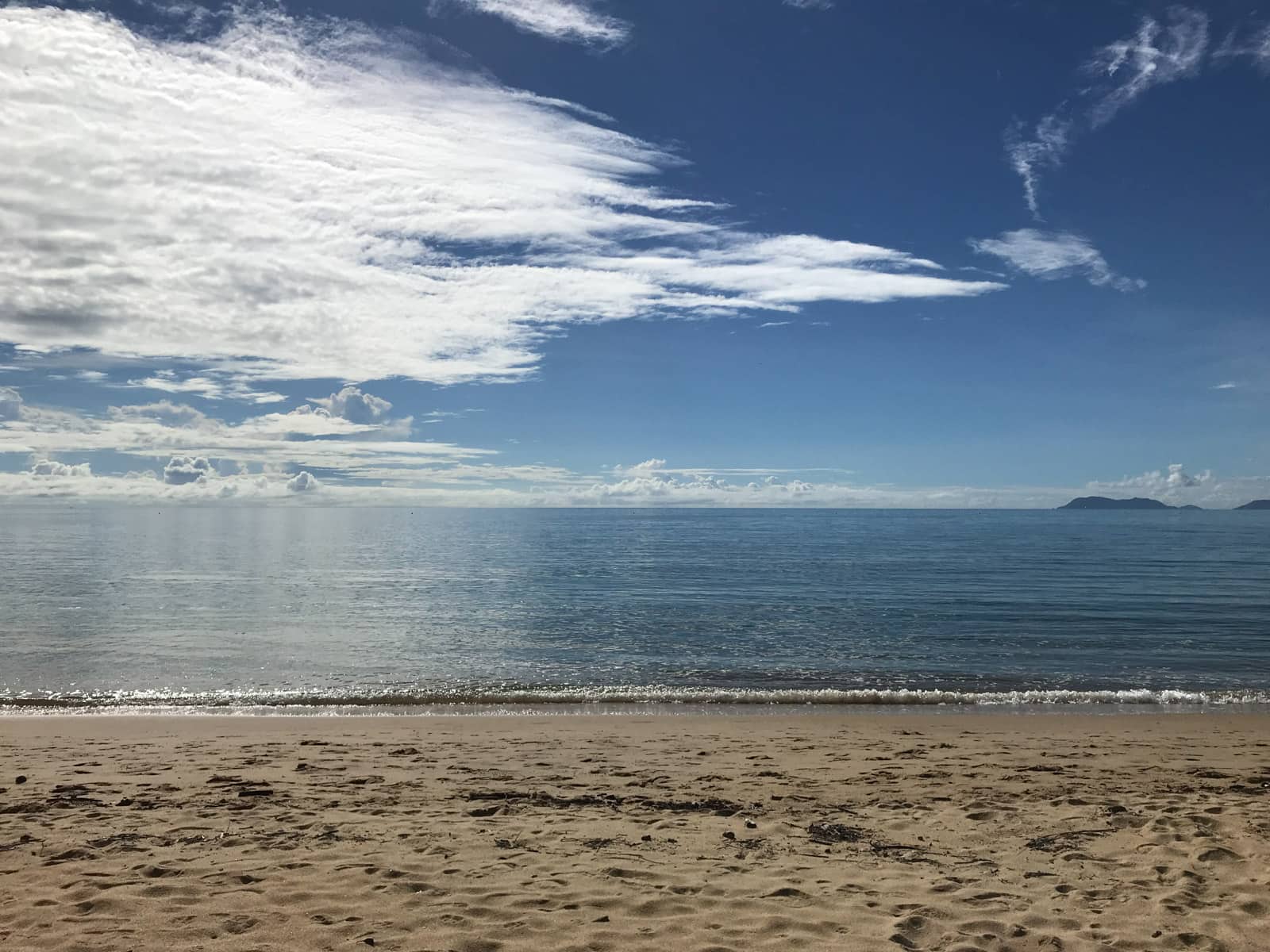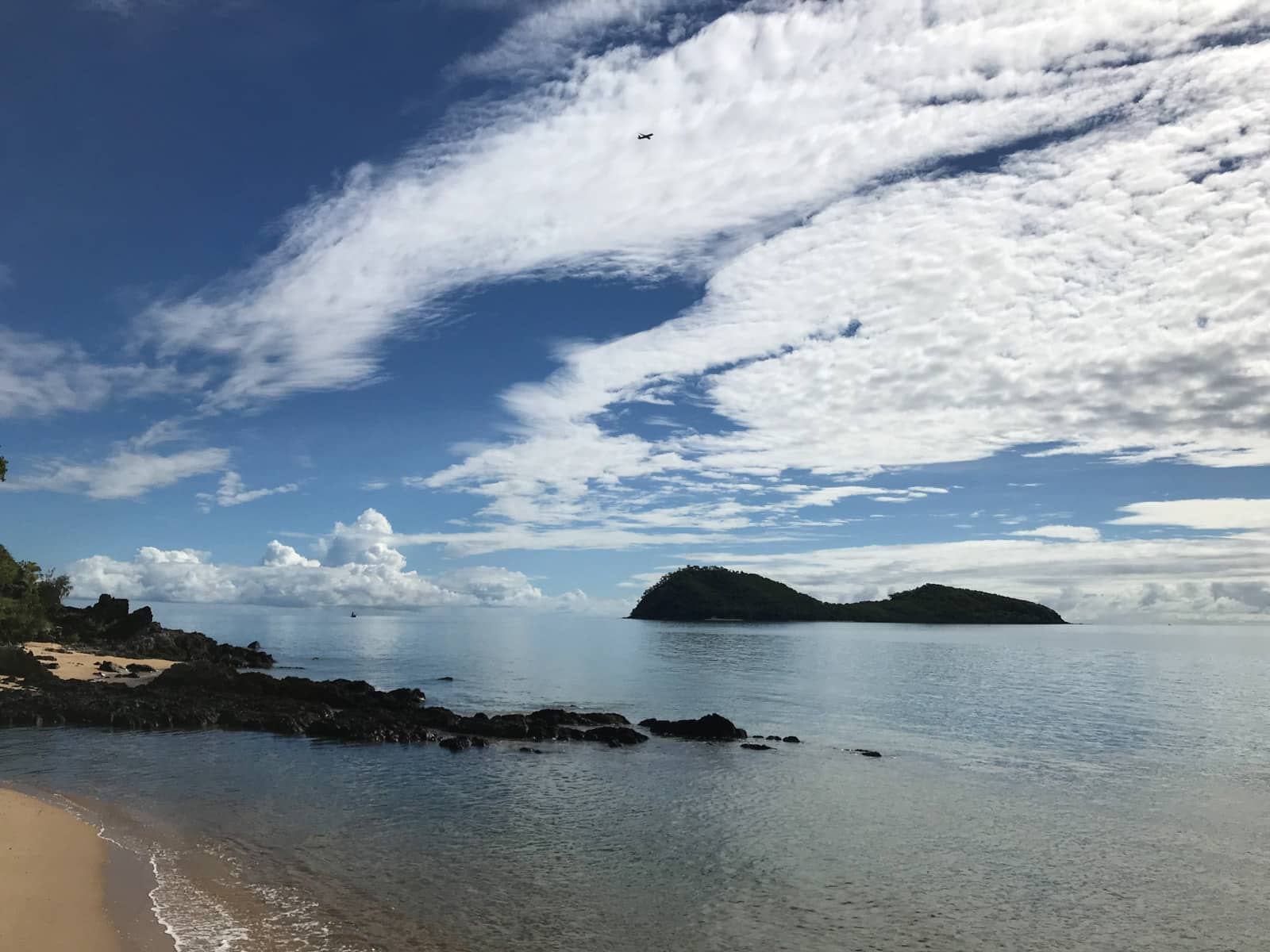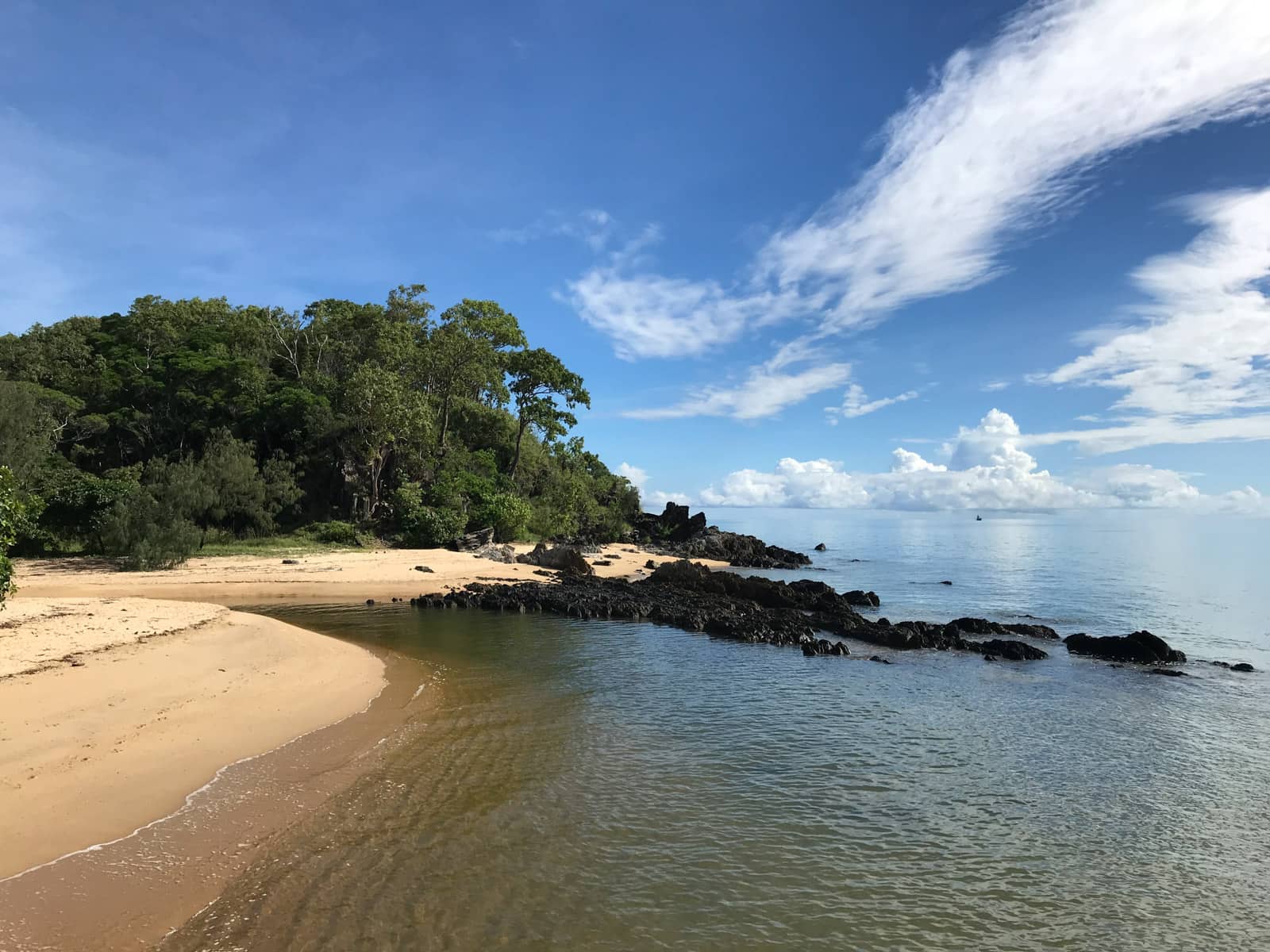 I actually enjoyed the swing that was on the balcony of our room! At first I thought it would be really crap and not sturdy, but it seemed to be able to hold a lot of weight. I enjoyed swinging it, and I even almost fell asleep on it. It was extremely comfortable and at 5'2, I could pretty much lie outstretched on it.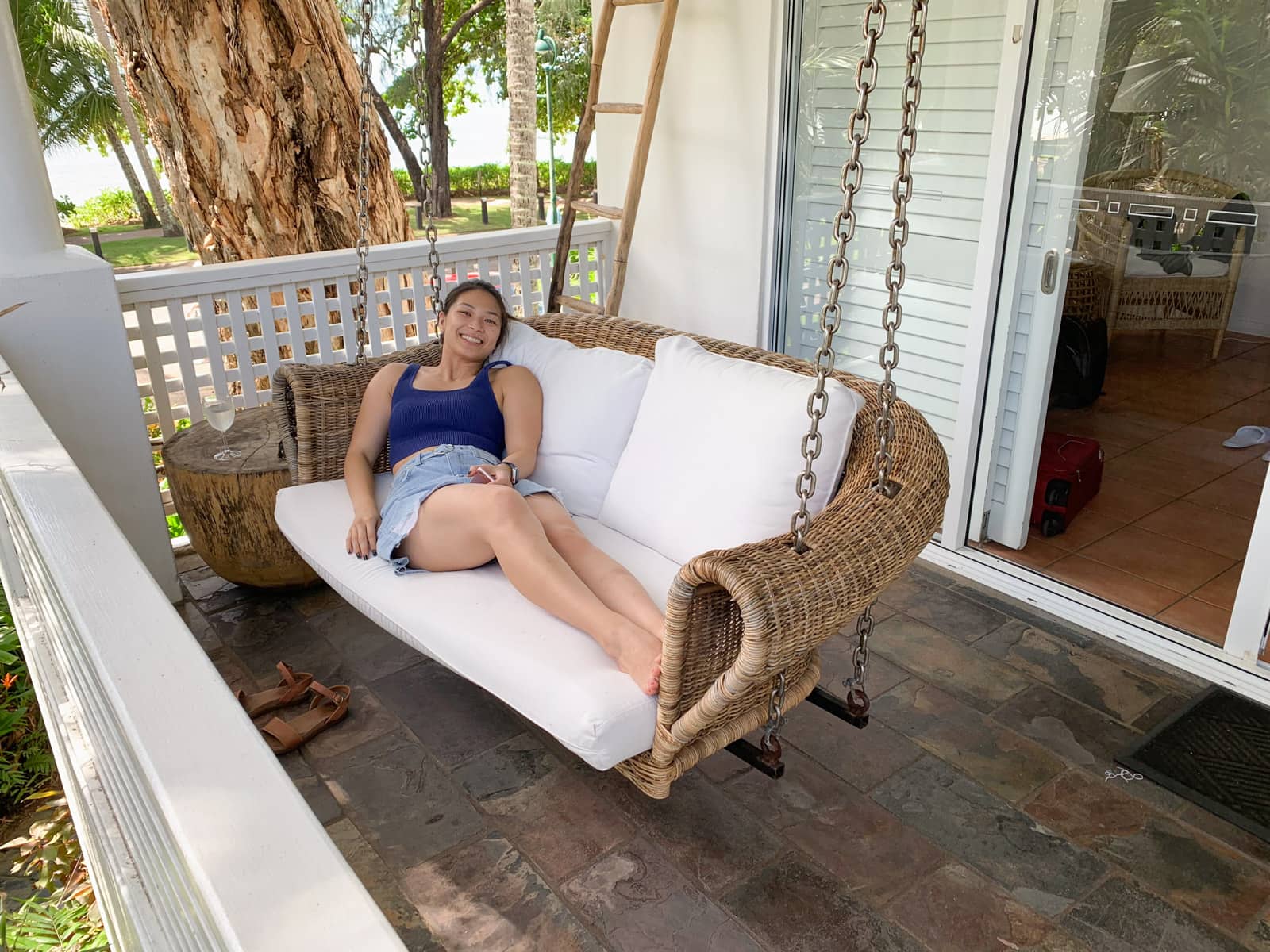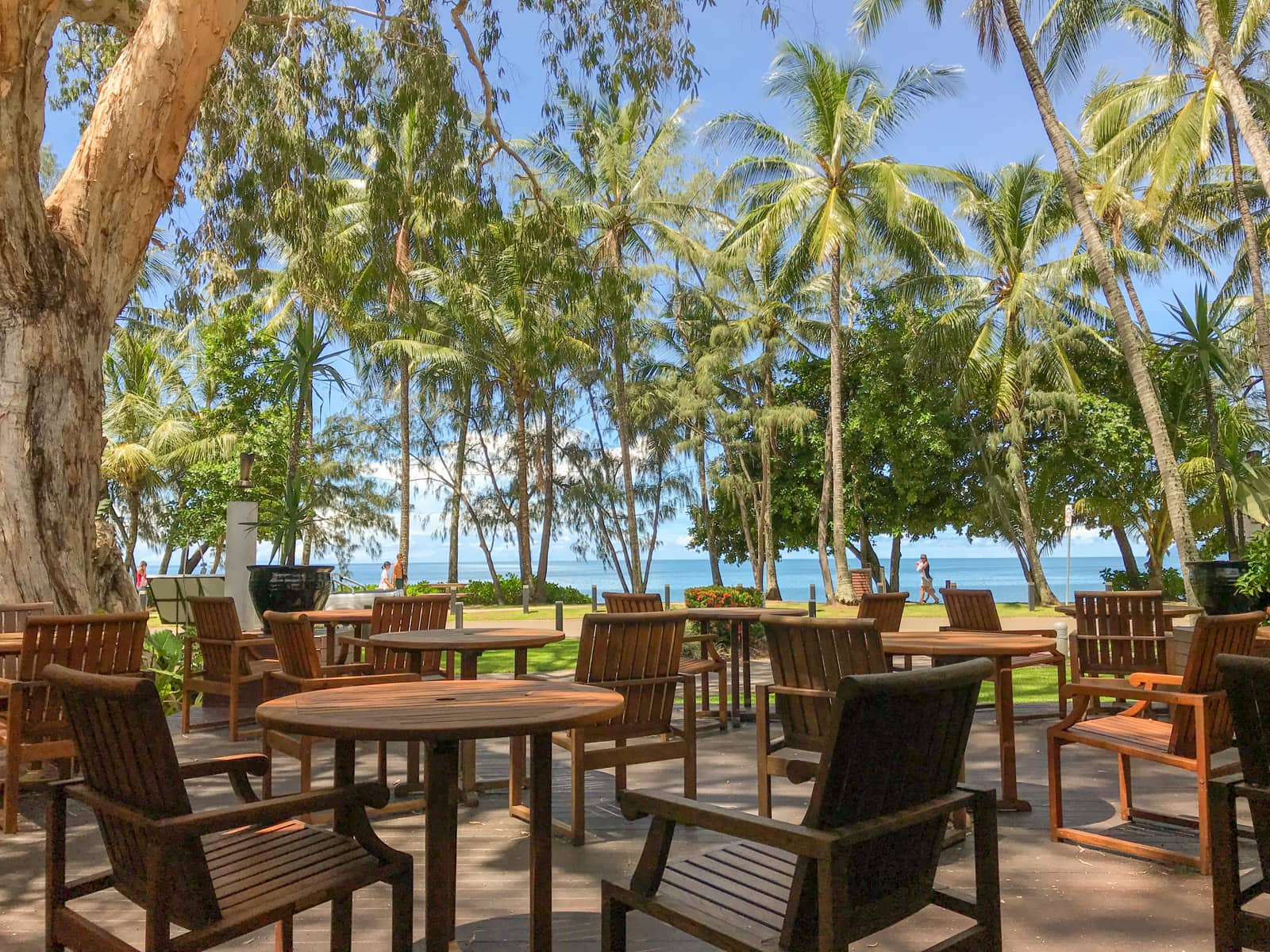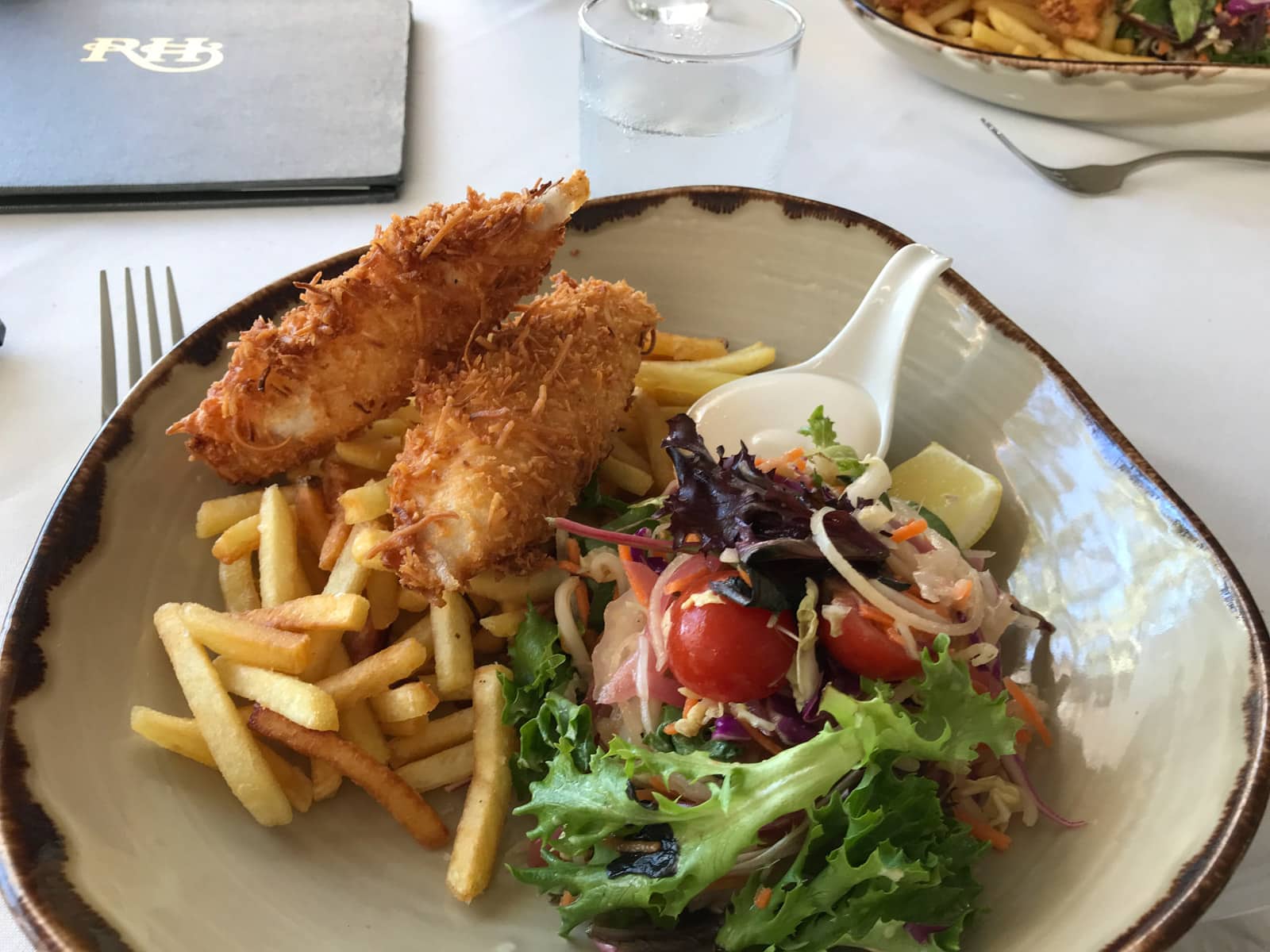 After browsing through the hotel spa's packages, we decided to treat ourselves to an exfoliation and massage. It was very relaxing and much needed. ☺️ Massages can certainly be expensive and luxurious but we're not spending that kind of money frequently, so it was a nice treat. There was a bit of a misunderstanding and the lady at reception said that the ladies working at the spa centre couldn't do the treatments we wanted, but offered us something else. The exfoliation scrub was really what we wanted most. Mmmm yeah smooth skin. 😂 But it turns out the lady was mistaken, so that worked in our favour, haha.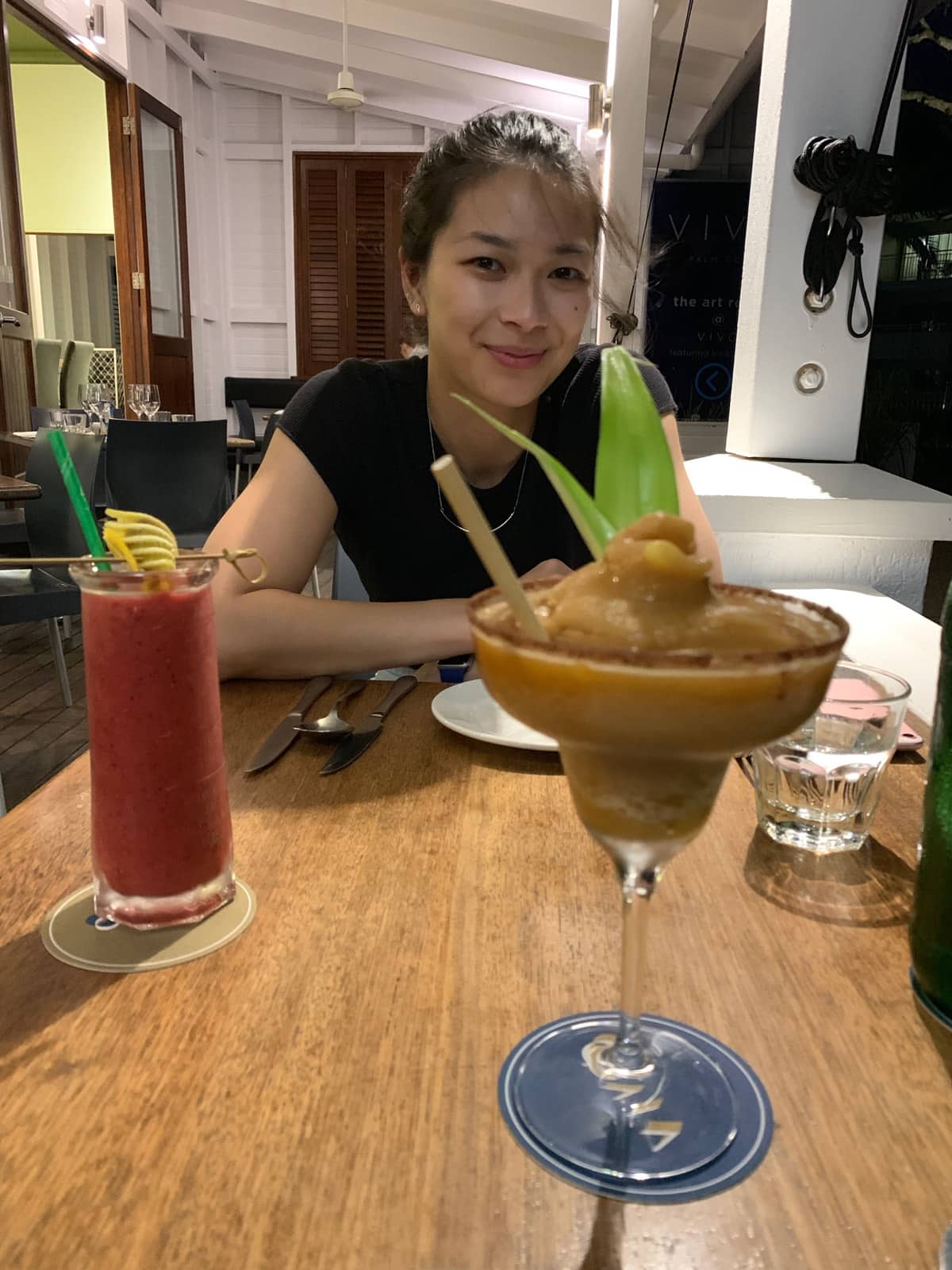 I think we got a lot of sleep that weekend thanks to sleeping in lots and lots. 😴 We didn't swim in the pool much but we did get in some pool time. Check out my cool single-armed bikini.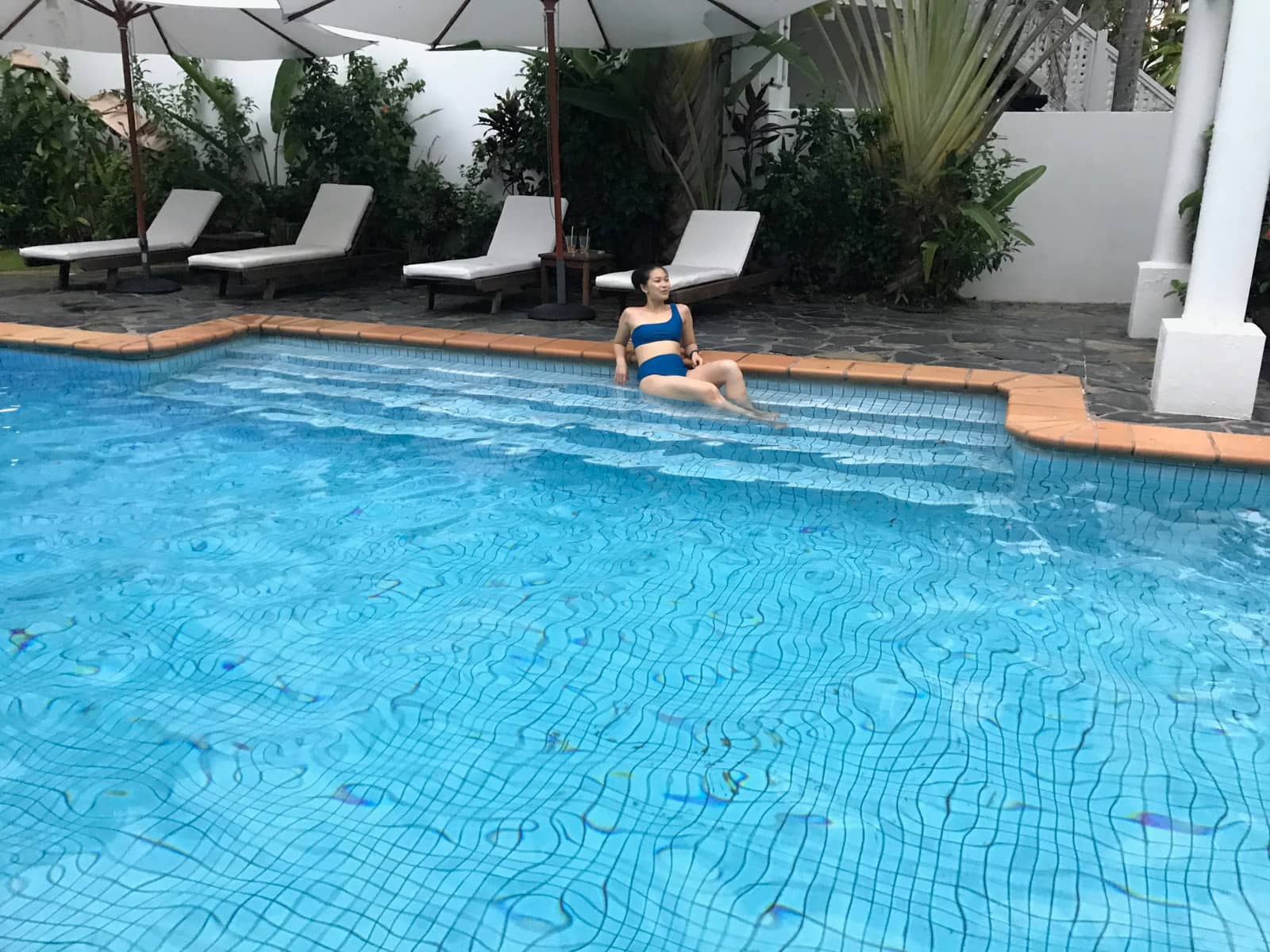 It was a bit of a last-minute thing after umm-ing and ahh-ing over the cost (ugh, tourism jacking up prices), but we rode the Cairns Skyrail cable car to get some nice rainforest views. It was a very long cable car ride and very humid, but a nice experience. I live for trees. I love trees. I'm totally a tree-hugger, haha. Seeing so much green in nature makes me happy.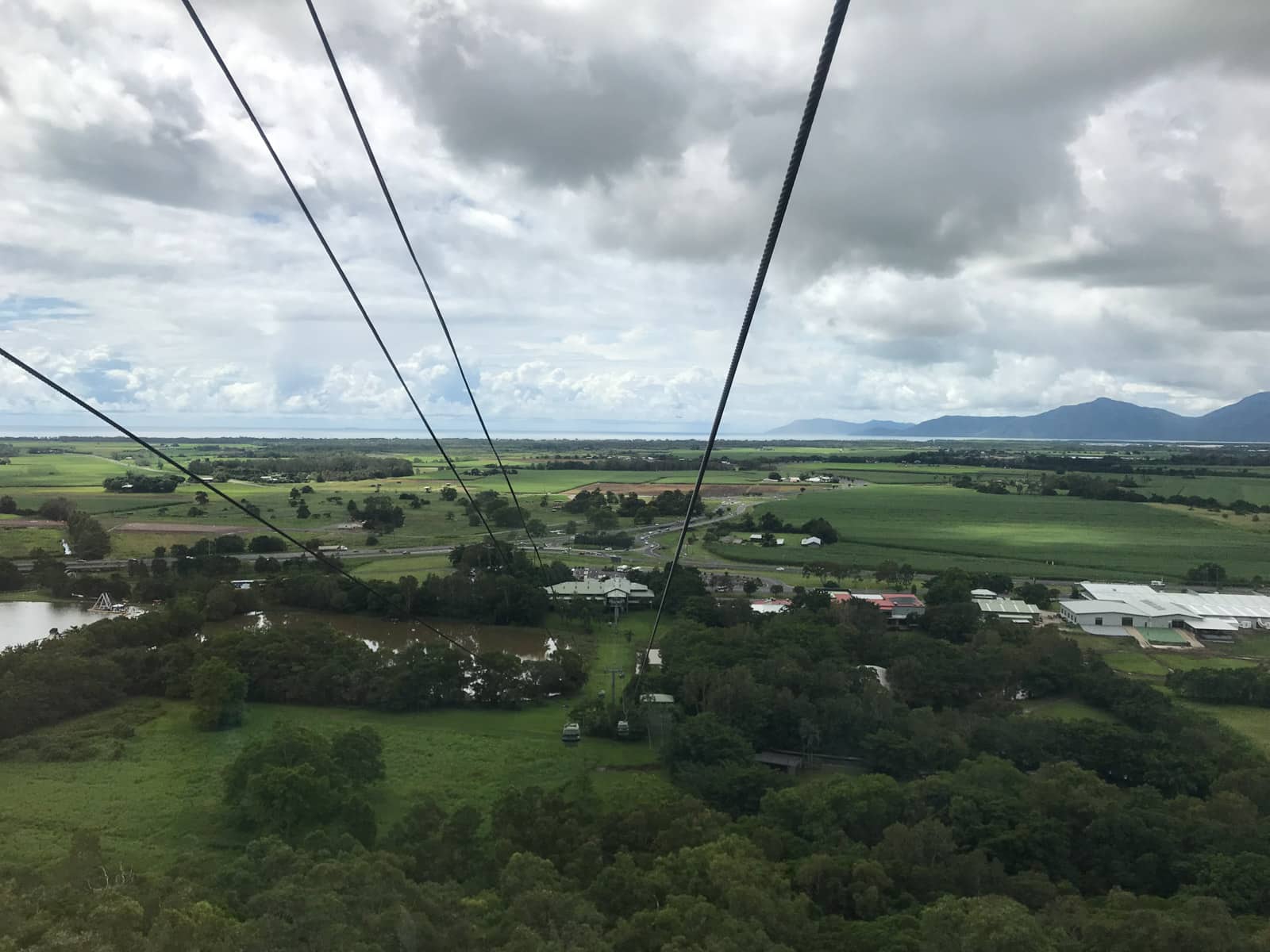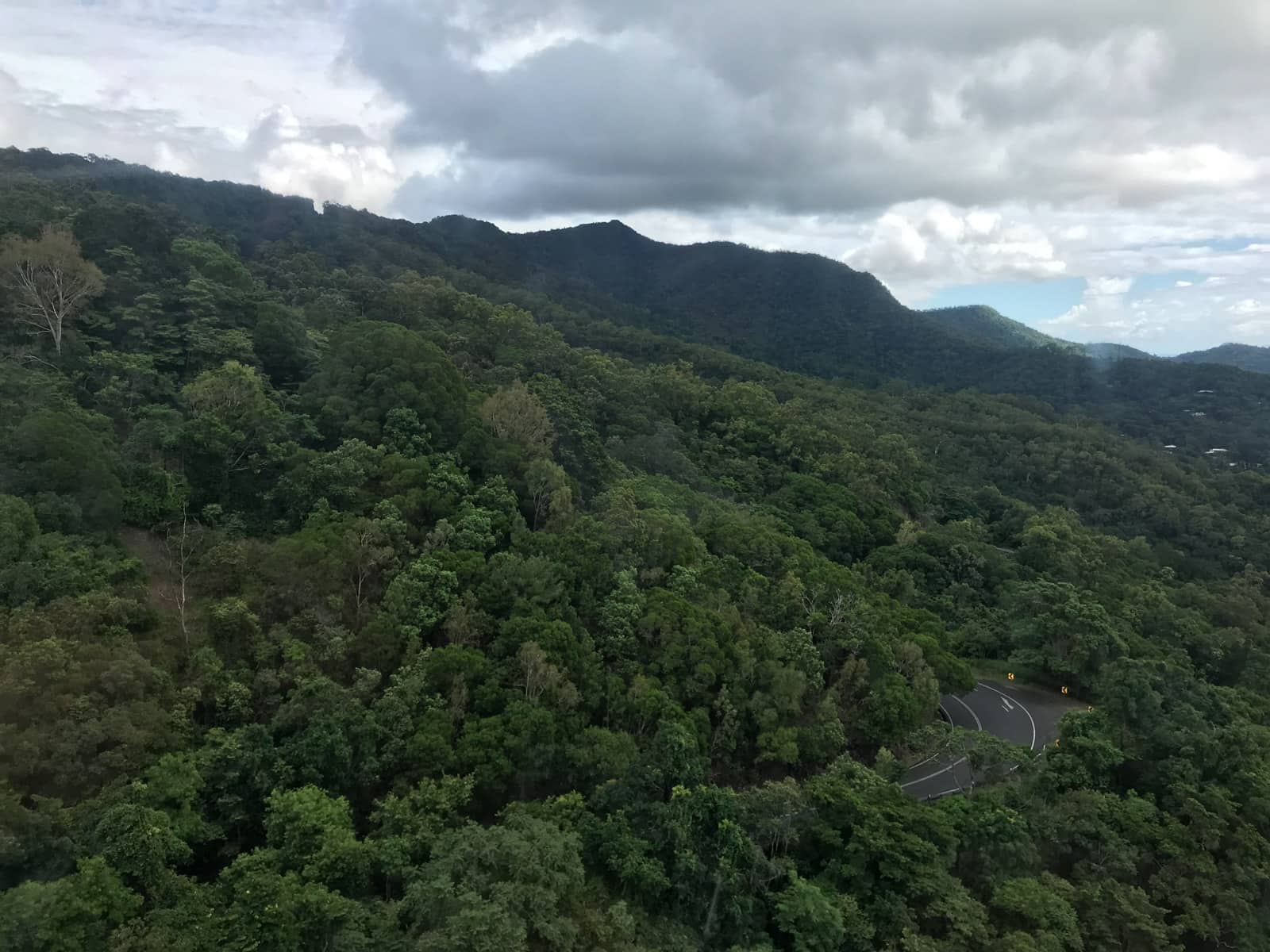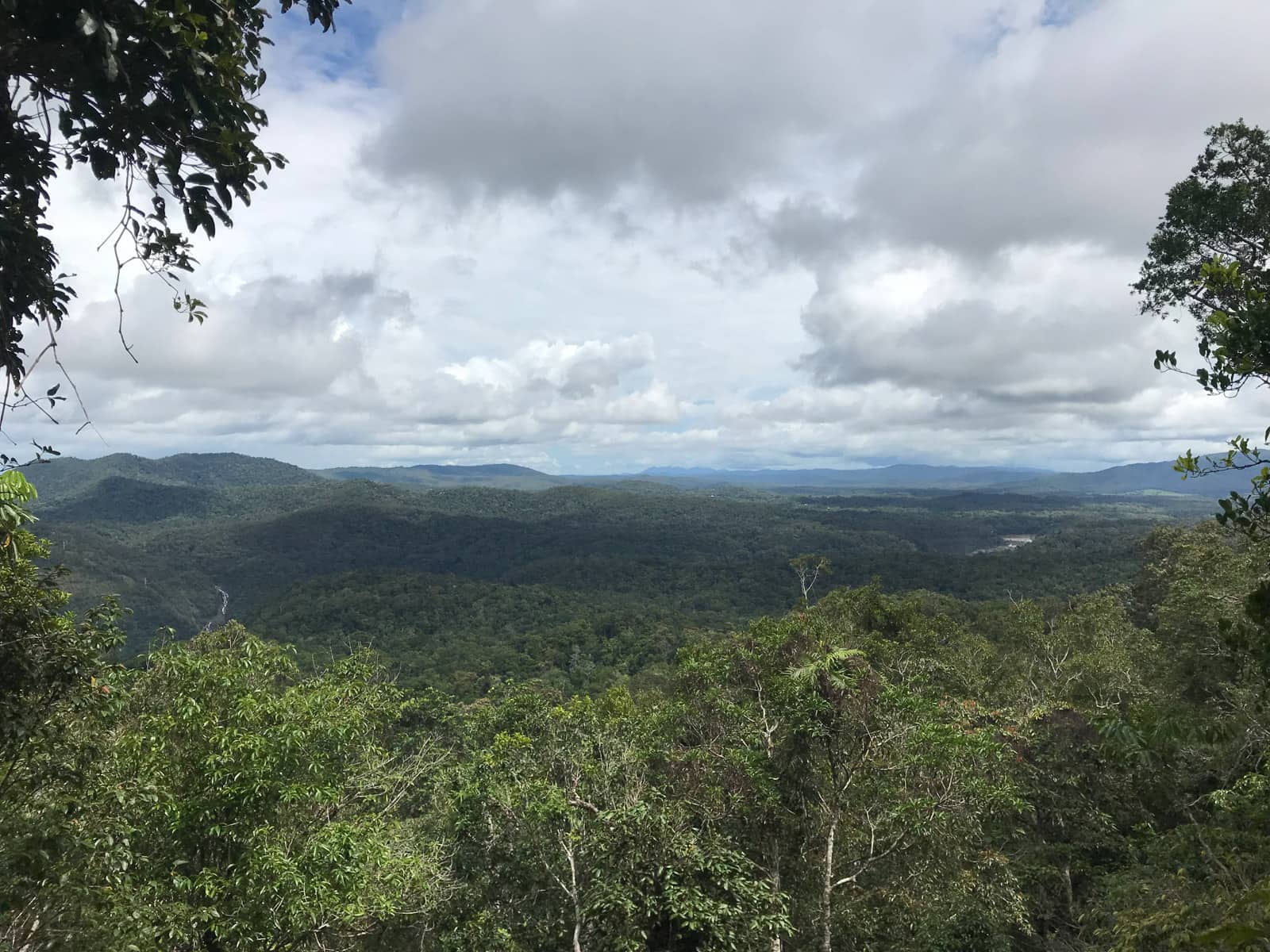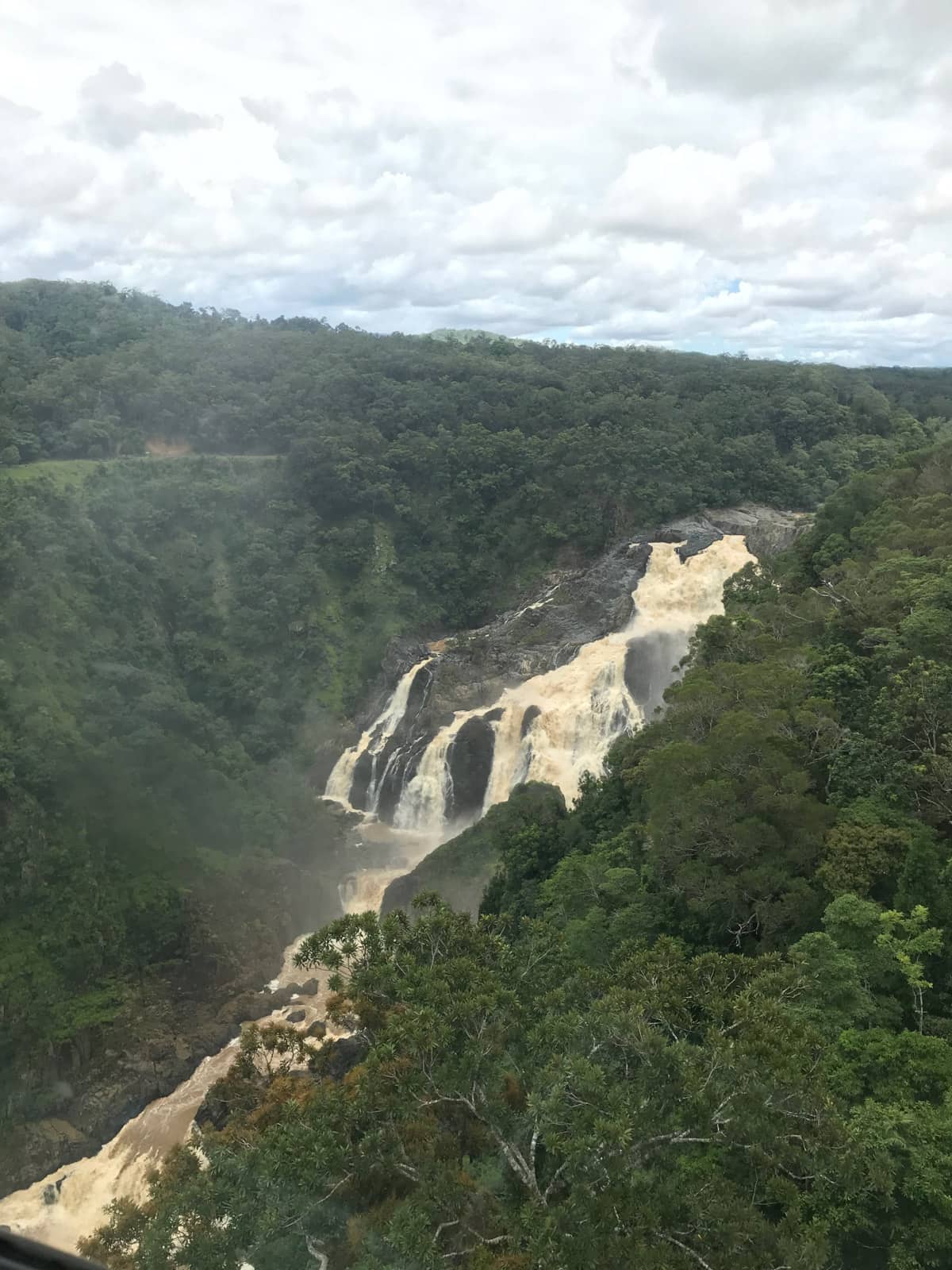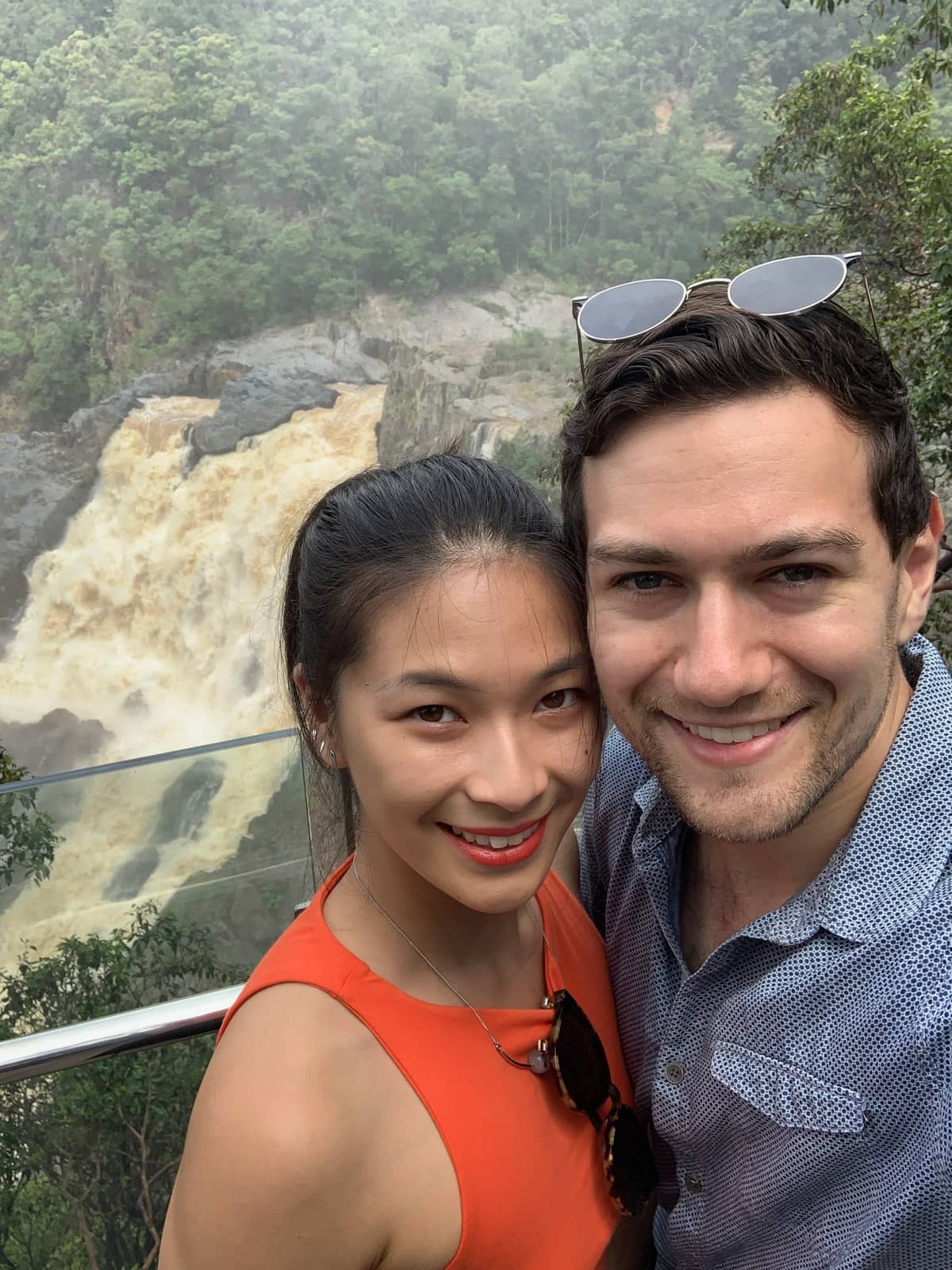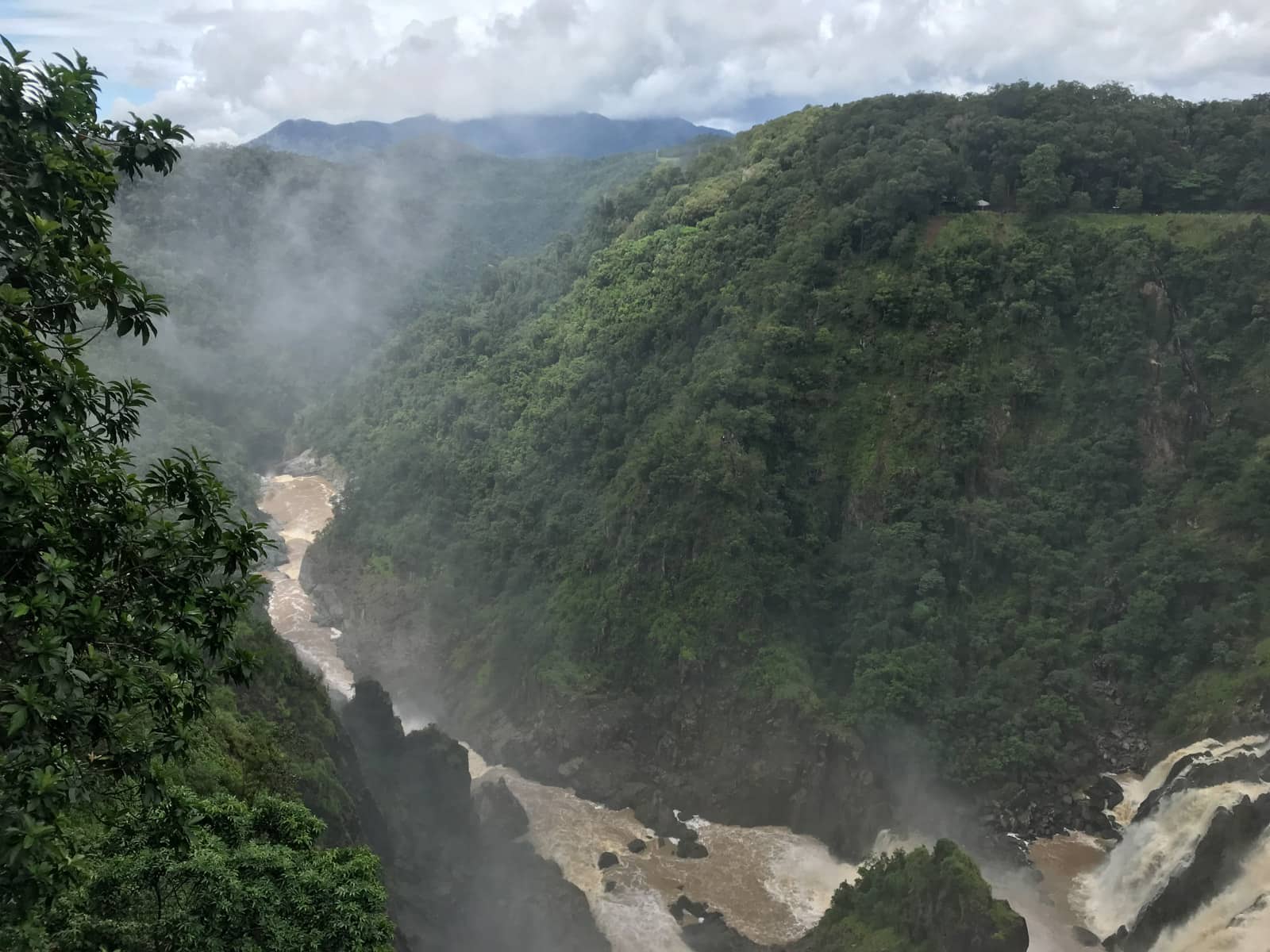 And after that we grabbed a quick lunch, headed to the airport and were soon on our way home. Although I used to think that visiting a city in your country was not that exciting compared to visiting somewhere internationally, I think it makes for a good short weekend away and I've been trying to embrace it more.
Going to a camping spot or heading on a road trip? You might be looking for a cheap ute hire for your trip if you don't have your own.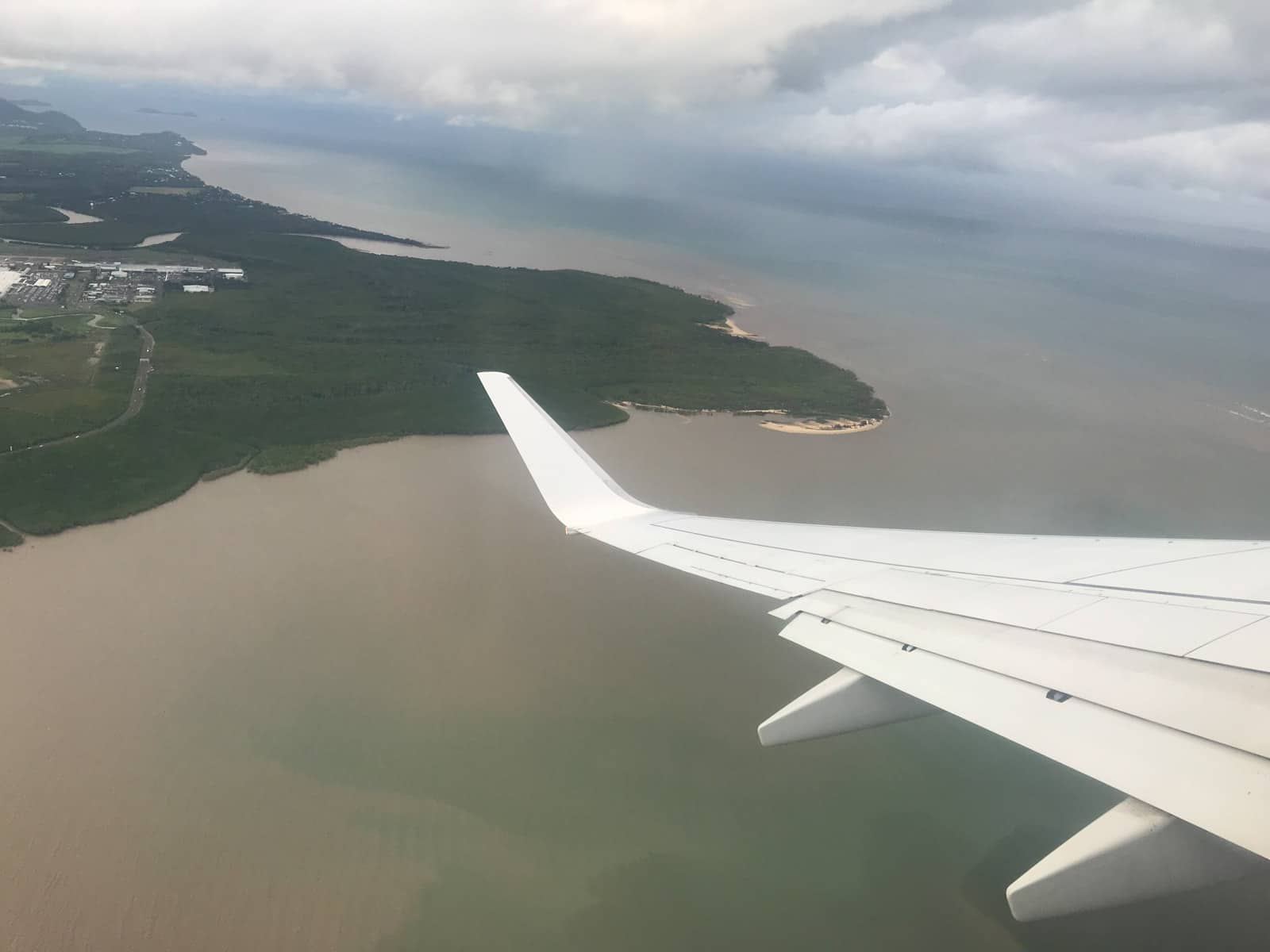 Not a lot of words for this blog post today, but enjoy the photos! 🌴