In sleepier times
It is Sunday and a bit past my bedtime.
Oh yeah, I have a bedtime now, apparently.
This entire week, Monday to Friday, I have arrived at work not at 9:00am when I am due to start, not at 10:00, not 9:30, not 9:45 and certainly not 9:23.
But 8:23.
Or thereabouts.
I honestly, after a whole year, do not know how I did it. As I have said in numerous blog posts before, it has been a permanent effect of jet lag from last year's trip to Indonesia that has left my sleeping patterns messed up. I don't have insomnia and have never had insomnia — I have never had trouble falling asleep, I get enough sleep at night, but there was a perpetual grogginess to my state of mind that left me completely drained. I don't actually know what happened, but I still had the occasional weight gain and digestion issue, and it was getting up in the morning that killed me. I wasn't sleepy; I didn't need more sleep. I was just physically dead. My body was exceptionally weak and I felt exhausted all the time.
But something happened this week. Something very odd. And I'm not even sure what. I woke up early on Monday morning, and found that my dad hadn't taken Brandon to school yet, so I thought, okay let's roll. Brandon seemed to be taking a while to get ready. And I happened to be awake earlier than usual, a bit before 7:00am. I don't really recall what time I slept, but it was certainly before midnight, and I had just gotten back from spending the day at James's — and already felt exhausted, so went to bed earlier than usual.
So my dad took me to the train station the same time as Brandon. I ended up getting off the train to walk to work at 8:10am. I felt so weird. I was holding my camera mug. By the way, camera mug!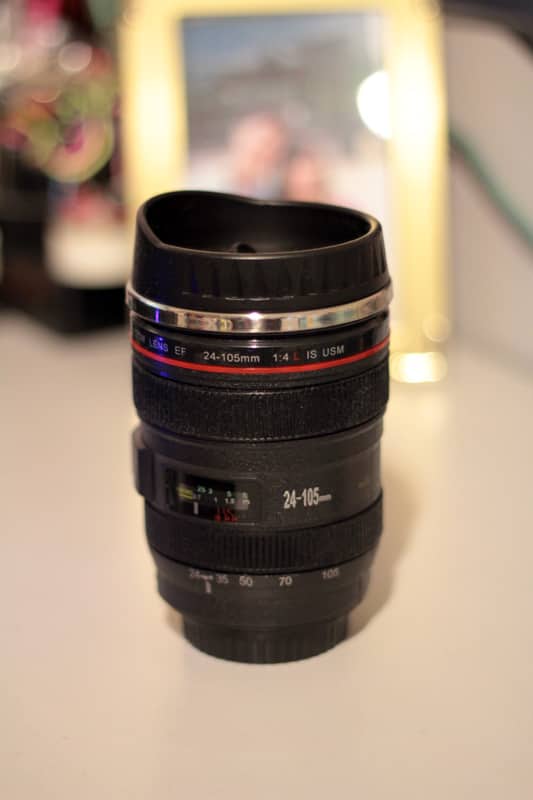 My mum gave it to me last week and said that my dad bought it for me. "Your dad bought you a lens!" She took it out of the box with all its wrapping and handed it to me. I was excited. Then my face dropped as soon as she handed it to me, because the mass of the lens made it obvious that it wasn't a lens at all. Needless to say, this has been one of those "quiet" objects on my wishlist, and I am glad I finally have one! The finish isn't fantastic and the details haven't been painted on fantastically, but I like it for what it is.
So I had taken my mug with me, full of coffee.
That is another thing. This week I seem to have taken a liking to coffee again. It started last week when my mum gave me some instant coffee she had lying around. We've had the box on the shelf, but no one seemed to be having any. Anyway, my camera lens mug has been my friend this week.
Could it be that I actually need coffee to get me going, instead of tea?
I refuse to admit it. I'm not a coffee girl, I'm certainly a tea girl. That said, I like my coffee black, with pretty much no sugar. I'm weird like that.
But all coffee aside, I am still drinking tea. And every day this week, I was early, even on the day when Brandon had to leave early for a morning class and had already left by the time I woke up. Of course, I wasn't going to bother my dad and ask for a ride to the station, so I walked to the bus stop. I even walked to the more frequent, but more erratic, almost-always-late or too-full-to-carry-more-passengers service, of which the bus stop is much further away. And I was still at work by 8:30.
My colleagues have found it peculiar; Cal is pleased, of course, and Dominik even suspected I had been sleeping in the office because I was getting there before everyone else (and sometimes being the last person to leave at the end of the day). But it feels awesome. And I do sleep relatively earlier, say, by 11:00pm.
Not to mention yes, I actually do still spend most of the evening not doing work or preparing for uni (ewwwwww, uni), and just surfing the internet on my iPad. And I do still get very tired in the evenings, but it doesn't seem to bother me to a great degree — not like it did before.
I even cleaned my desk today!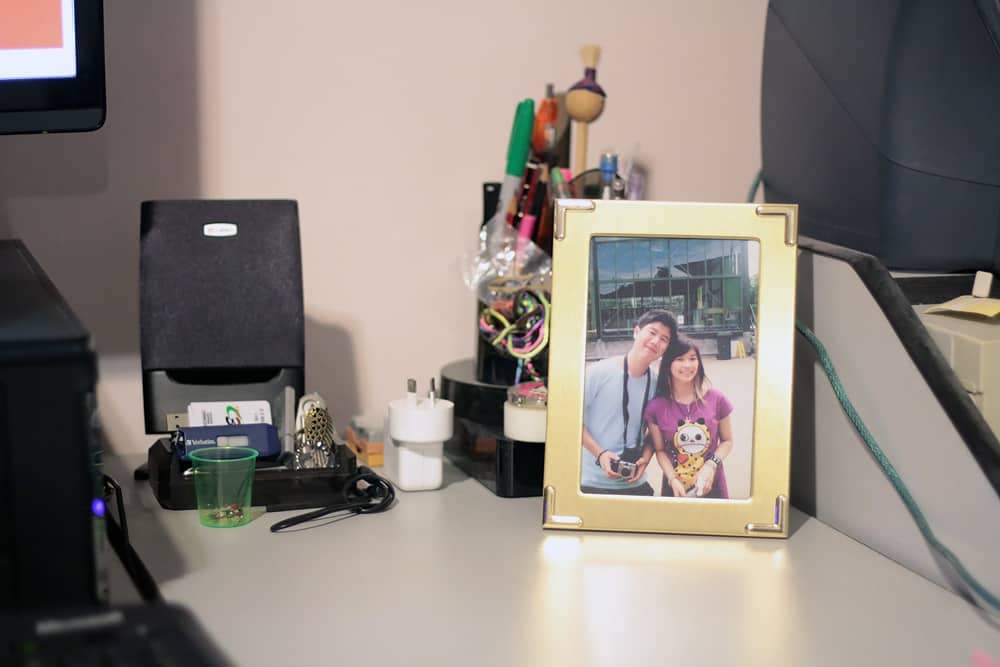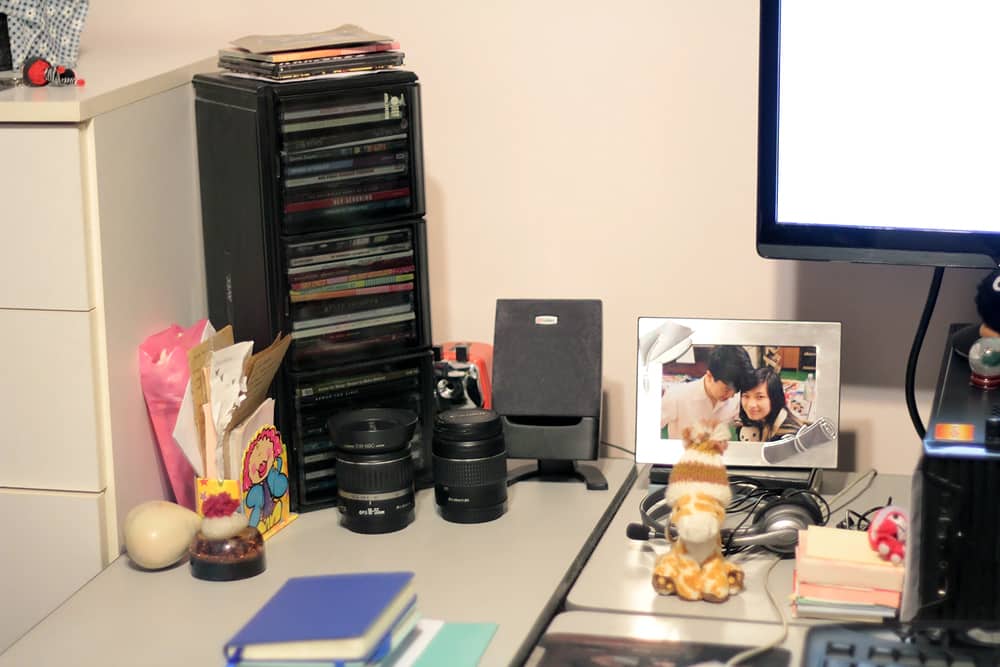 I have a lot of stuff, and not many storage spaces, so it may look messy, but everything has its place, and my desk has been a lot messier than this.
I went to see Greta Mob on Friday, who asked me to photograph and review the show for them (see photos). I hated the lighting for the first band, it gave me a headache because it was just continuous flashing. But Greta Mob were pretty impressive. I didn't get home until 1am, and I slept straight away, and last night I slept at 3:00am. But I'm determined to make such sleeping times only a weekend deal.
Time for bed so I can beat everyone to the office again. Snoooooooze. /zzz