I almost forgot how to blog
My head has been in a literal daze, a damn spin, it's been on the body of an English person, it's fallen in the gutter, it's been covered in paint, it's been kicked, whacked, hit, and it's just been abused. University is finally over for the semester and I finished my last assignment only a few hours ago and my head is so heavy I can't even think. Granted, I was up late most of Saturday and Sunday and I procrastinated for a very, very, very long time. I went and downloaded the entire discography of Deftones and The Smiths, and I bought a new pair of boots yesterday. I also got my hair trimmed to get rid of the split ends, and cut my fringe shorter because I was just starting to look like Sadako from The Ring.
On Thursday, James and I went to watch one of the Vivid Sydney light displays. It was lovely. I felt the need to share it with people, so I took a video and I sent it to Andrew, and I sent a quick snapchat video to a bunch of other people.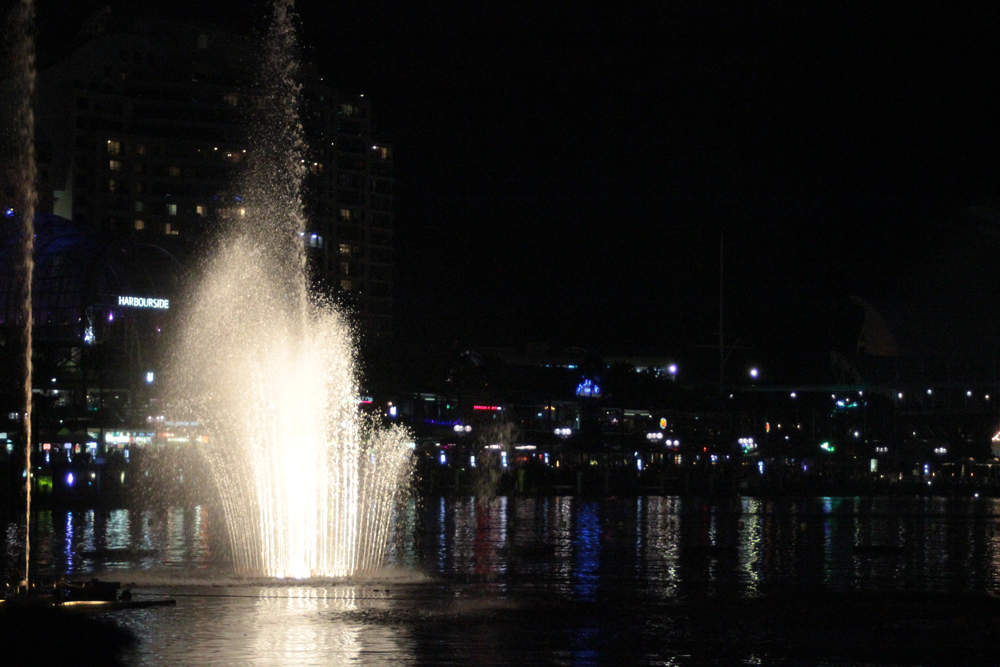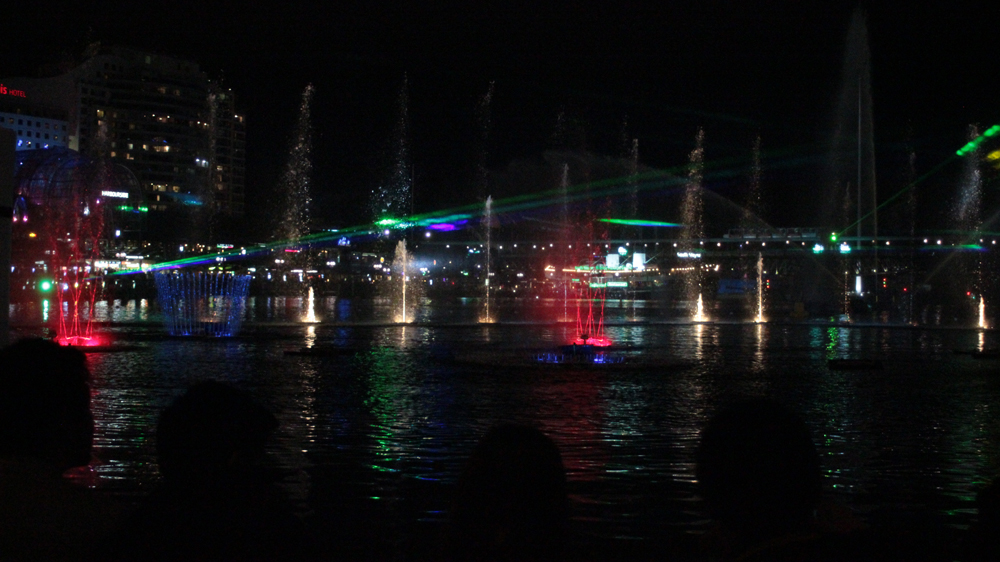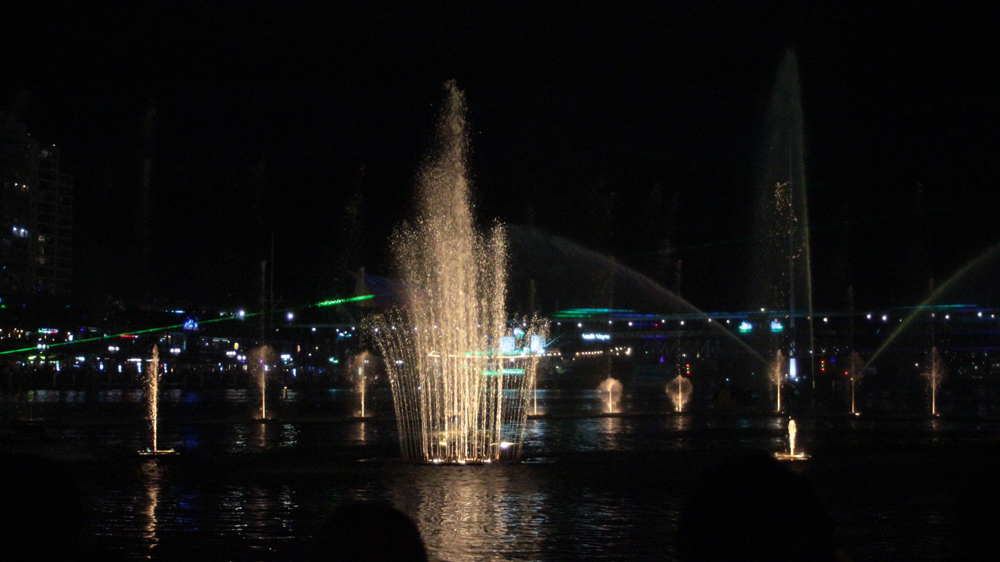 Then James and I bought macarons. They weren't as we expected (this was probably our second time in our lives eating a macaron) and were ridiculously sweet. My sweet tooth could not resist though. Nom nom nom.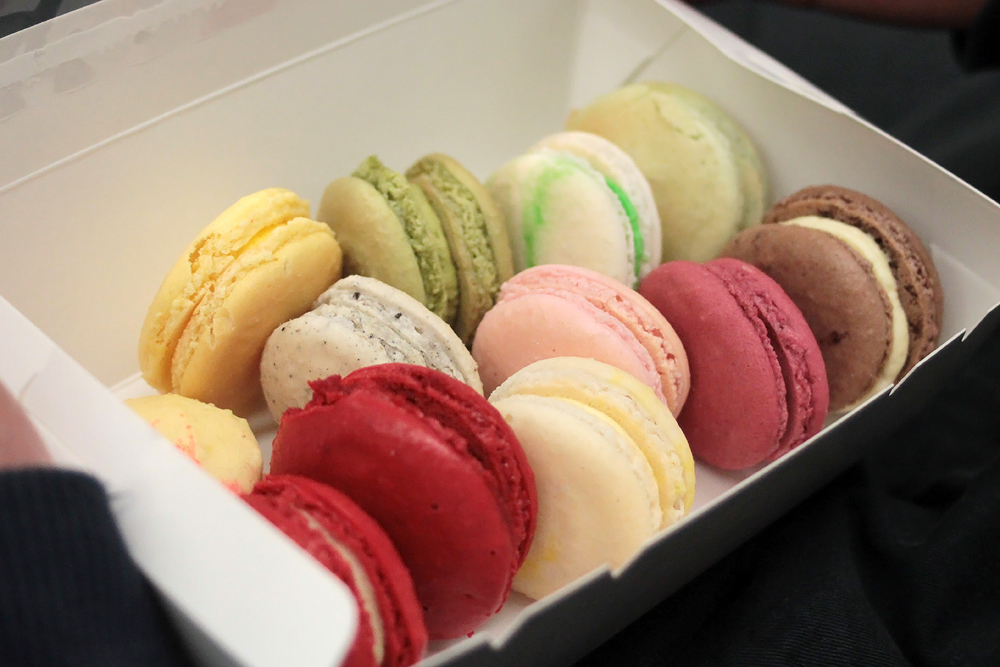 Really though, I'd put them on par with candy because they were very sweet. Maybe we need to try some other places before making a proper judgement! ;)
I went to see Bleeding Knees Club, a garage rock band, on Friday, and their set was insane. It was mostly the crowd, who were jumping around like crazy. I knew their music was all pretty "samey", but their live shows are known to be pretty wild. More photos at my photoblog.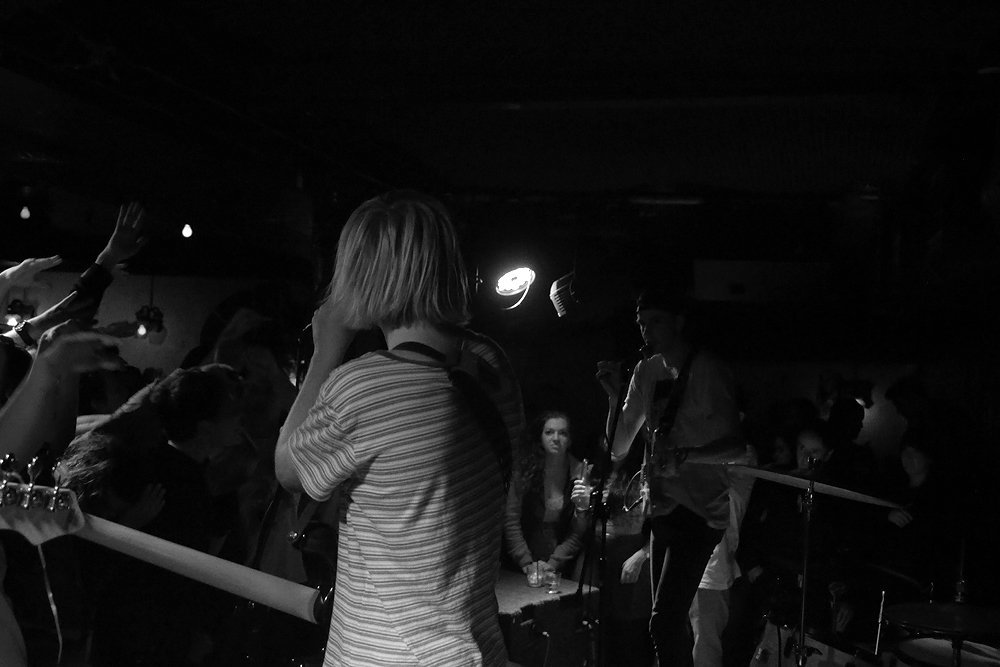 It feels good to be alive though. So good that my current life track is It's Nice To Be Alive by Ball Park Music.
After visiting the doctor again, I found that I actually had a vitamin D overdose. I had a deficiency last time I had a blood test (about six months ago), and it was dangerously low, I was told to take five tablets a day. Now it's apparently way out of range. I went to see a different doctor this time, because the doctor's practice near our house has many different doctors and you can see whoever you wish. My doctor this time round told me I didn't need to take vitamin D supplements anymore. But that overdose was probably causing me to feel ill, along with what was probably the instance of a certain bad six-letter-word: stress. Ugh.
Anyway, my cholesterol is still high, which is sad. :( The twelve-year battle is not over. My doctor was not that concerned since it had lowered a little bit since my last blood test, but he still gave me a prescription for medication. I've just been so iffy against the idea. It was upsetting and I just wanted to take the medication to see how it would work, but I also didn't feel ready to do so. It seems that taking a lot of fish and krill oil supplements and eating a kilogram of salmon in a week does not work. I think that what upsets me the most is that I constantly get told off about it by people who aren't my doctor, or people who just don't understand. I'm honestly tired of people saying that I need to eat more beans/fibre/vegetables/fruit and exercise more because, believe me, it's not like I haven't. I've honestly tried every diet change on the planet. My doctor even suggested that I eat less meat or at least trim off the fat. Well, I'm pescetarian so I don't eat meat unless it's fish or seafood. Like hello, I only weigh 47 kilograms/103 pounds.
Either way, I've started taking a larger dose of krill oil daily, as well as magnesium supplements, so hopefully that does something to lower my cholesterol in the next month or so. If not, well, maybe, maybe the twelve-year cholesterol battle is over. Maybe I'll have to take medication. Maybe, though, maybe it won't be forever? Maybe.
It just feels good having no university work to do. I feel almost numb because this past week has just been a haze.
Of course, I'm probably just going to be an idiot again and make life hard, so I promise I will not give myself a ridiculous amount of projects. I got to hang out with Dylan when we went to see Bleeding Knees Club, and he said it's almost as if I enjoy keeping myself busy and making my life complicated. That's not how I want to think, though. I definitely want to keep simplifying my life. If that means saying no, then it means saying no. If it means to live with no regrets, then no regrets it shall be.
All I know right now is that I would love to hibernate for a whole week and not have anyone bother me. I still have to go to work, but the glorious thing is that I'll be able to go home and just crash.
I look forward to sleeping tonight. In fact, I'm going to take a shower and sleep right now. Aw yea. My head could do with a detox.