Hey Girlfriend!: Amy Simmons
I am excited to be bringing this series back after an unintentional break. As a woman who works in tech, it shouldn't be surprising that I, like many other women in the industry, have other happenings outside of my job (for me that was getting married, going on holidays, and moving to a new apartment!). Amy Simmons is another young woman who also leads a busy life since moving to another country last year, and she is my interviewee today.
Amy is a software engineer at Twitter in London, UK. I met her at a Girl Geek meetup in Sydney, where she used to live. I remember having seen her at a handful of meetups before but I don't think it was until I gave a presentation (on blogging, of course, haha!) that she came and spoke to me and we actually met! Amy studied journalism and worked for ABC News in Australia before doing a course at General Assembly and working her way into the world of web development. In her spare time you can find Amy going for a run, teaching code or travelling.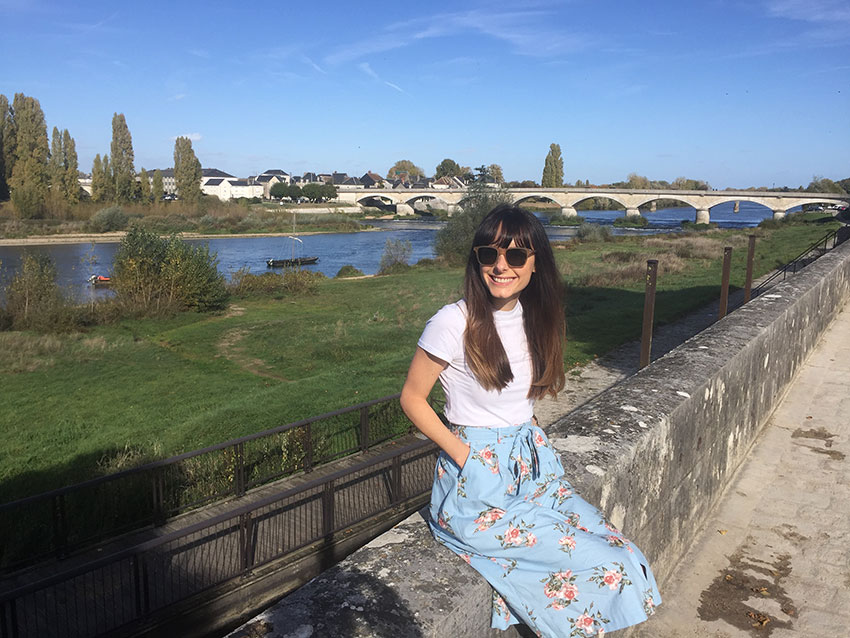 Hi, Amy! It's been some time since you moved to London and started working for Twitter. I am sure other people are envious of where you work, so can you tell us what a typical day at work is like for you?
I'm fortunate enough to live really close to central London so a typical day for me starts with a short, 25 minute walk to work. I walk along Oxford Street and Regent Street before reaching Twitter, which is close to Piccadilly Circus. It feels like I'm walking the Monopoly board! It's especially pretty walking home at this time of year when the Christmas lights are on.
When I get to the office the first thing I do is grab breakfast, which Twitter puts on for us. There's a huge range of options but I always go for the same thing – porridge, fruit and yoghurt. I *love* porridge.
Within Twitter I'm a frontend software engineer on the TweetDeck team. Our standup is at 10:30am. We start a little later so that we have some overlap with San Francisco at the end of the day. In standup we say what we're going to work on for the day and whether we are blocked on anything.
The rest of my day consists of coding, code reviews, meetings and sometimes teaching. I just finished teaching an 8-week Code First Girls Beginner course to about 20 young women, which was really cool.
After work I try and find time to run, gym and cook.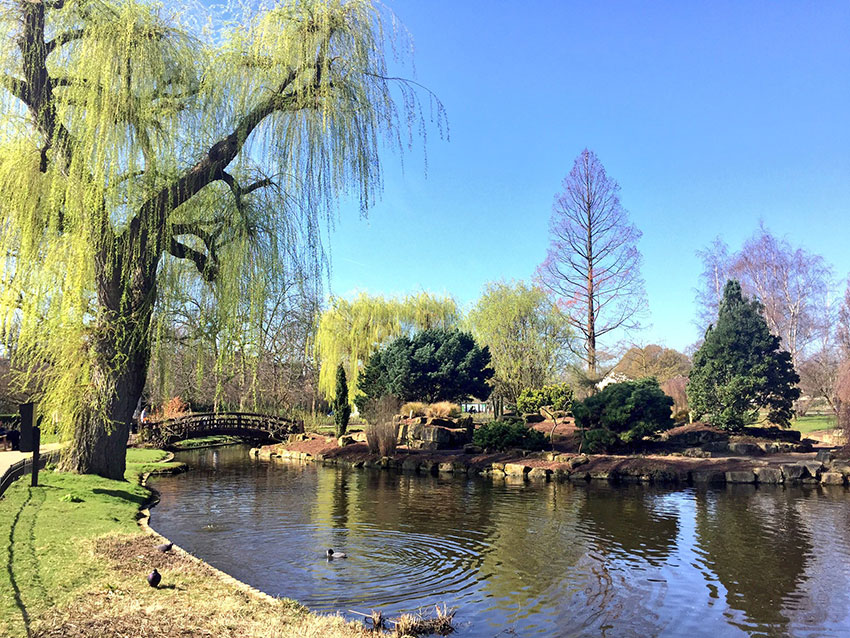 I'm keen to hear about how you felt when you landed the role at Twitter. Did you go through a difficult application process or did you have to complete tests that were a big challenge? And was it a role you were really looking for at the time, particularly considering you would have to relocate?
Before getting into coding I was a journalist for six years. When I made the career change to coding my first job was as a back end developer with a fin-tech company in Sydney called ansarada. The company was amazing! But my dream was to somehow combine my journalism background with my passion for coding. As a journalist I used Twitter to monitor breaking news and publish stories. So Twitter felt like an ideal place for me. I also wanted to be a frontend developer and focus my learning on JavaScript.
I emailed a recruiter but didn't think anything would come of it. I think I just happened to get in touch at the right time, when they were looking to hire juniors. There was also no requirement to have a Computer Science degree, which meant the TweetDeck team that I was applying for tested me on day-to-day problems I would encounter, rather than algorithms. The entire process lasted about 6 months. During that time I had 7 interviews and 2 code tests. It was a lot of hard work but when I eventually found out I'd got the job I felt like all that work had paid off. I couldn't believe that I was going to be a software engineer at Twitter – a product I used every single day both as a journalist and throughout my career change into tech.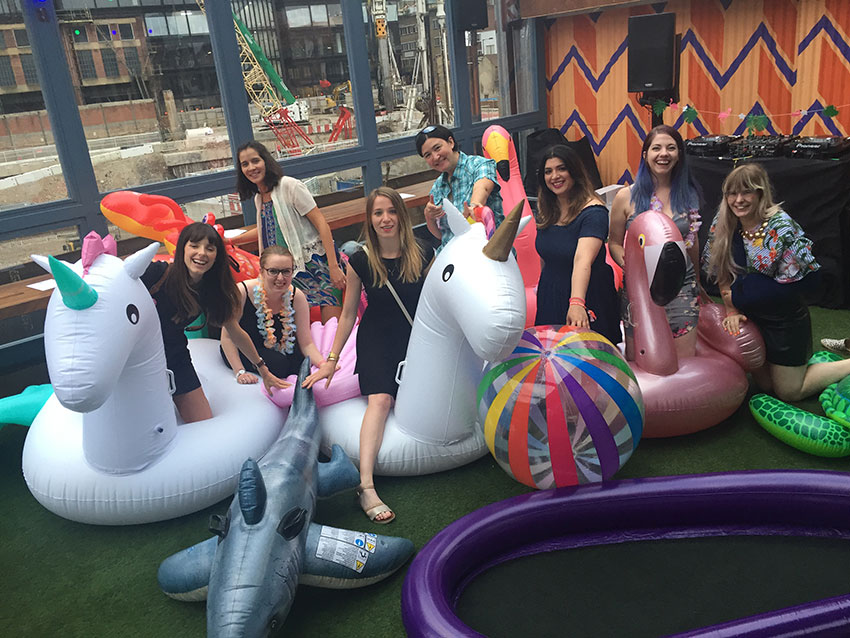 What was it like relocating to London? Had you been to London before?
To be honest I never really wanted to live in London. I didn't understand why so many Aussies lived there. I'd been to London once when I was 17 for a few days and thought I'd seen it all – the red double decker busses and Buckingham Palace – what else is there? I was so wrong. For the first six months I'd get homesick – and cold! I really miss my girlfriends in Sydney, the blue sky days and living so close to the beaches. But I've come to really love London. It is such an amazing city – there is so much more to it than I imagined. I love running through Regent's Park and Hyde Park. I love that there's an endless stream of cool places to eat and hang out, especially in Soho where I work.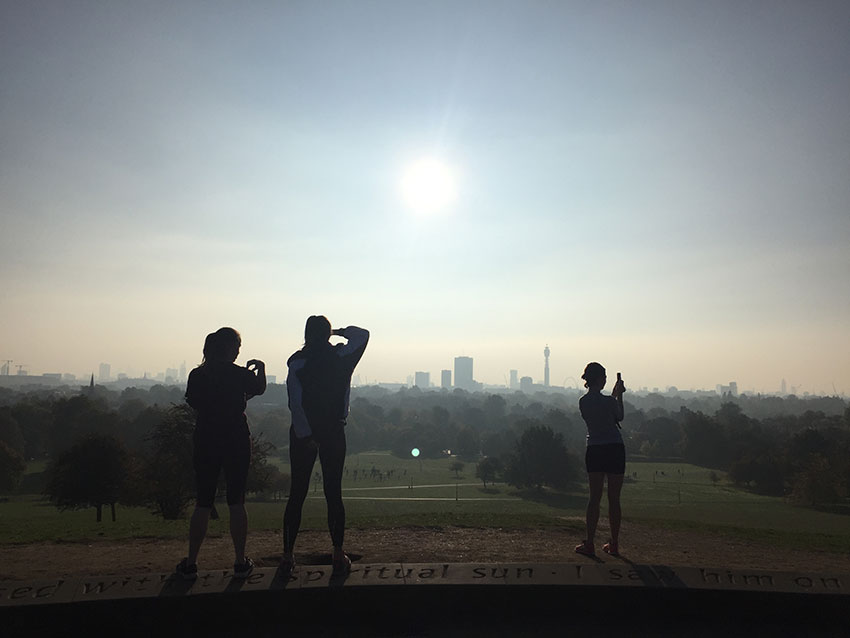 My teammates and I meet for breakfast every Friday at a place called Dishoom (which does amazing naan and porridge). We also go for fika (a Swedish tradition) every Monday afternoon for coffee and sweet treats. I love that the seasons are so different over here. Right now it's dark and cold, the leaves are falling and the Christmas lights are everywhere.
Since you're from Australia, I'm guessing you quite like the fact that it's easy to travel to other countries in Europe with a train trip or flight that's not much more than an hour or two – compared to Australia where everything is such a long way off. Have you had the chance to see other countries in Europe and where have you been so far?
I've done so much travel since moving here! Maybe too much. I keep telling my parents I'll come home to visit but end up using my leave to see Europe instead. For holidays I've been to Portugal (twice), Spain (twice), Iceland, Italy, Sweden, France and Malta. For work I've been to Dubai and San Francisco. I also went to Berlin for JSConf EU. I've also done a bit of travel around England, which has been nice.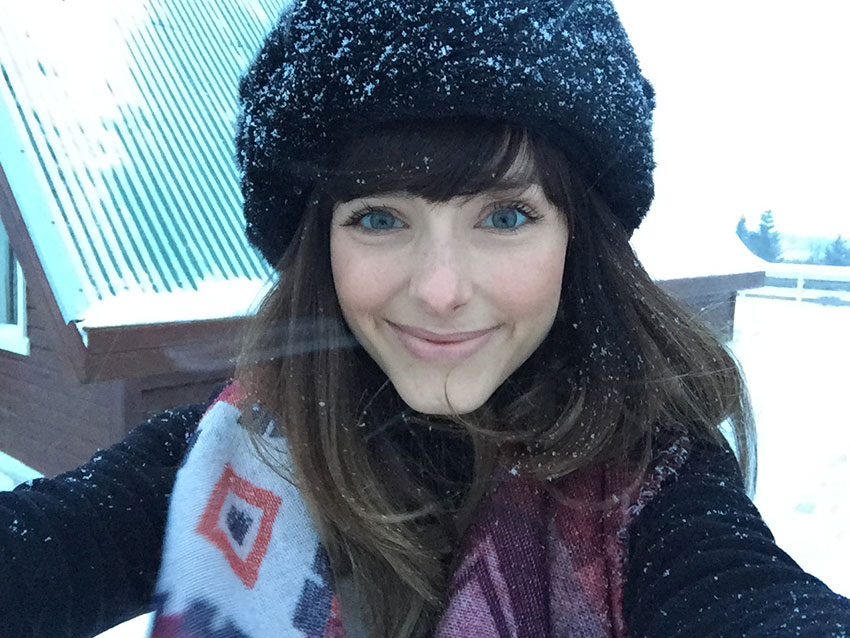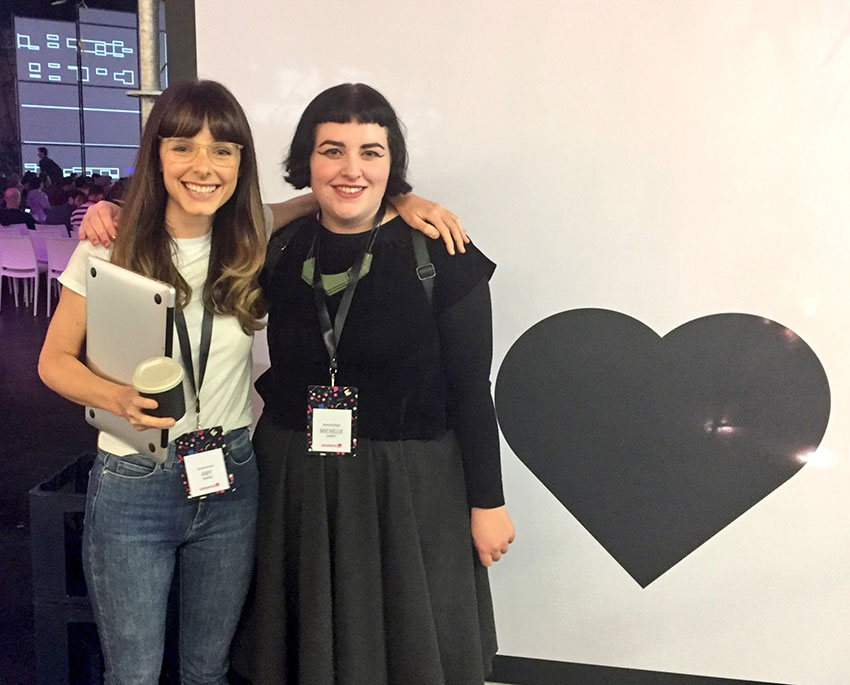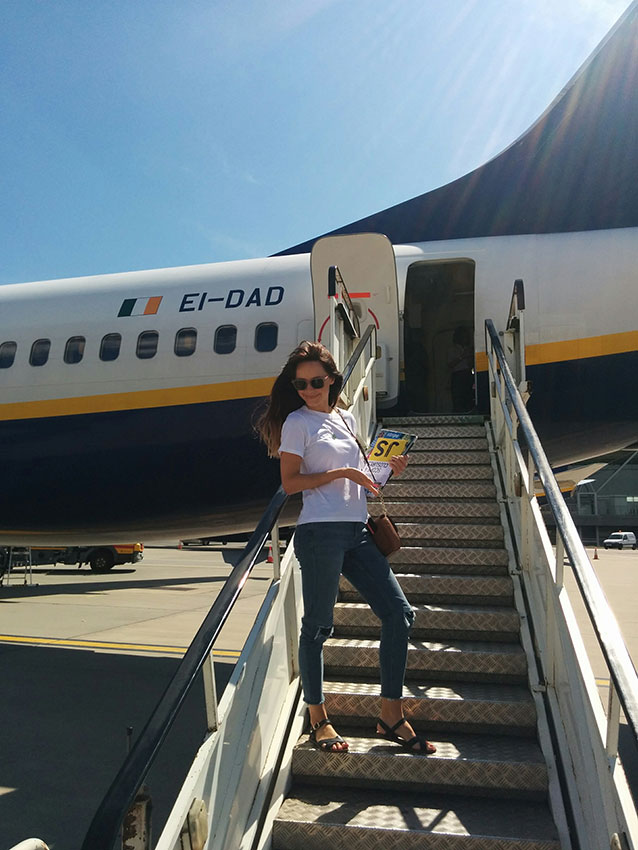 Regarding your journalism background, was it something you really wanted to do at the time? Is there anything you can share about your time as a journalist that you learned or picked up, that is particularly unique to that field?
I started my journalism career working for ABC News Online in Brisbane. We'd work around the clock covering major national and international news stories. Later on I moved to Sydney and worked with the ABC's fact checking unit. We'd do a lot of in-depth rigorous research, and in the process we'd uncover really interesting data. This is when I first decided I wanted to learn to code. I wanted to be able to visualise the data with libraries like d3js. One thing I learnt was that there is a bunch of people at the intersection of journalism and coding. There's a cool meetup called Hacks/Hackers if anyone is interested.
Studying at General Assembly must have been tough. I've heard the immersive course is really full-on. I'm a self-taught developer, and haven't ever done a course like GA, but I'm sure other readers of my blog might be looking to choose the path you chose. From your experience, what are the pros and cons of taking a course like the one you did? Is it for everyone?
Taking the immersive course at GA was probably one of the best decisions of my life. I absolutely loved the GA staff, my classmates, the tech community and the curriculum. I coded 24/7, was operating on very little sleep, but had the time of my life.
It's pretty amazing that you can do a 12-week course with no prior knowledge and get hired as a junior developer when you graduate. One downside is that it's expensive, although I'd say for most people the cost is worth it in the long run. Another downside is that you don't graduate with the same depth of knowledge that a 4-year degree might give you. In saying that though, you graduate with practical experience, which employers really value.
Do you keep in touch with other GA graduates from your cohort and do you find that many of them experienced the same success you did?
Yes we all still keep in touch. A few of my classmates are in London which is great. I also catch up with some of them in San Francisco when I go for work. Just about everyone who wanted to become a developer after the course was able to do so. Some people went on to use their skills in the jobs they already had, which is also cool.
You're involved in quite a bit of community work, and help teach girls how to code, in particular with Code First: Girls. Can you share more about your experience?
One of the best things about working for Twitter has been the opportunity to teach young women to code. We run an interfaith coding class every few months where we teach high school girls from schools of different faiths the basics of HTML and CSS. This is really fun. We also run 8-week long Code First Girls courses. I recently finished teaching the beginners course which looks at HTML, CSS and JavaScript to about 20 young women, which was really rewarding.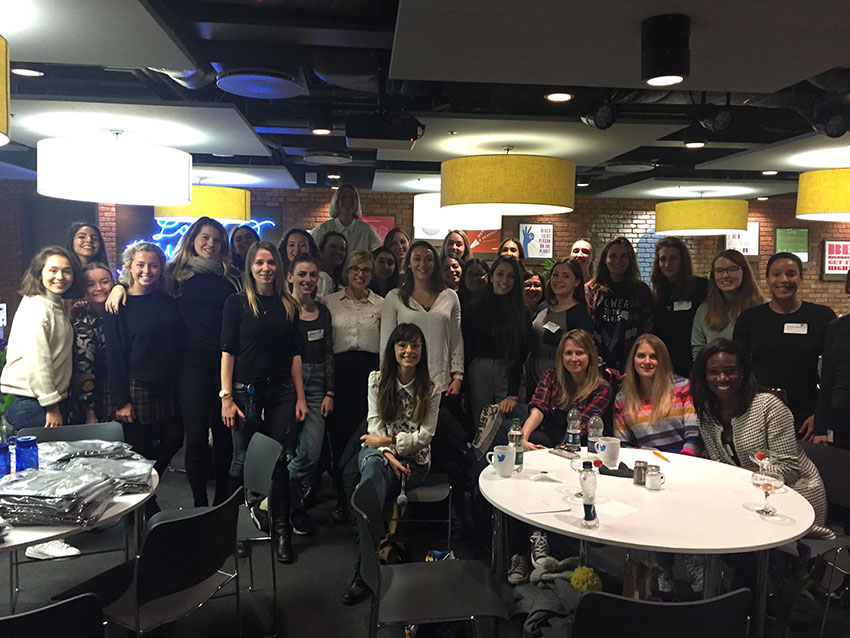 It's nice to know that even though I still feel really junior I'm able to help others learn. I didn't know about coding when I was in high school, so I really like that after the courses we do with these young women they are able to consider coding as a career option.
You have done a lot of small side projects and created little apps and web pages. As you are probably aware, some people struggle to find things to build, or even where to start, even though side projects can help people build up on their coding skills. What tips do you have for finding inspiration and motivation, and how were some of your side projects fuelled?
When I first became a developer I was always coding on the side. Now I try to strike a balance between learning the fundamentals, having a side project and giving myself some down time.
My advice is to let your excitement and passion drive what you build. If you have an idea that you're curious about, give it a shot. If you don't have an idea, let your learning be driven by what you need to know next. For example, at work we use a library called RxJS. This was something I needed to know in order to write it and review my teammates code. I started learning every morning before work for a few months until I felt comfortable with it.
What do you miss most about Sydney?
Living within running distance from the beach, cycling by the harbour to get to work, and of course my girlfriends.
It's fairly well known that more and more women in tech are leaving Sydney to pursue their career elsewhere – like London for example! – but also places like New York and San Francisco, where there are better, more appealing opportunities with better pay or benefits compared to in Australia. What are your thoughts and experience on this? Would you consider moving back to Sydney if the tech landscape changed?
I am definitely going to move back to Sydney one day! It's such a beautiful city. It's true that there are more career opportunities in other countries but Sydney is ultimately where I'd like my home to be. I don't know what I'll do when I move back. Unfortunately Twitter doesn't have any engineers in Sydney. But I really love the tech community there and I'm sure something will come up.
Do you prefer chocolate or candy? What's your favourite kind?
Chocolate. Always and forever. Brownies are probably my favourite sweet treat.
If you could make a meetup for anything you wanted, what would it be?
Maybe a meetup that combined coding and running?! My teammates and I actually kind of do this already. We run together after work and for me it's a good opportunity to hash out any coding questions I have.
---
Outside of working at Twitter, you can find Amy tweeting often (obviously!). She also posts her side projects on GitHub, and Amy also shares her travel adventures on her Instagram account.
To find out about more women in tech from around the world with different backgrounds and experiences, check out other Hey Girlfriend! interviews. A new interview is posted every month.